Think you need to spend big bucks to
decorate your home?
HOG-WASH!  
You NEVER have to break the bank
when you shop with Home Again & Lumina Gem! 
But before the show,
we have a confession to make…
Last week, we told you about our fund-raising effort to send Adam, our stockman and a very fine young man, off to ECU with a
nest egg… but we posted the wrong link to contribute!  
But despite our mistake, our AMAZING CUSTOMERS have 
already helped us get more than halfway to our goal.
Just WOW.  Thank you.  
CLICK HERE to learn more and contribute!  
https://www.gofundme.com/follow-your-dreams-adam
Suuueeeeeeey…and now it's time for the show!  
It's the mother-lode of consigned goodness.  
We have the original receipt for this Cisco slip-covered sofa for $3839, our price only $1295, 107x37x31h.  Oversized natural coffee table with orig receipt for $1692, only $475, 60x36x20h.  Beautiful blues shoreline art, $495, 57×32.  Turquoise bird table lamps, $125ea, 35″h.  
Sorry, baskets are sold.  
More over-the-top consignments…Cisco natural slip-covered swivel chairs, orig $2425 ea, $595 ea at Home Again, 36x42dx31″h.
More coastal art in white frame, $495, 53wx29h. 
Pottery Barn mercury glass table lamp, $112, 34″h.
 Your little princess will SQUEAL when she sees this
 Jessica McClintock 'Romance' bedroom set.  
Full sleigh bed: retail $1589, our price $495.   
Tall 6-drawer dresser retails for $899, only $450, 36wx19dx50″h,
one pull broken. 
Demilune hope chest, retails for $899…our price $245, 38wx18dx24h.  Oval night stand, only $95, 24x17x26.5h.  Four drawer dresser, retails for $682,  our price $395, x19x30h.  Ceramic lamps, $125ea, 27″h.  
Sorry, sea fern prints are sold. 
You'll be in HOG HEAVEN if you score this hand-scraped dining table from a local high end store, in excellent condition. We have the original receipt for $2650, our price only $1295.  83.5×43.5x31h. 
Rattan dining chairs, sold in pairs, $95ea.
Brand spankin' new- washed media cabinets  Top, $445, 54x17dx32h.  Bottom, $495, 74x20x28″h.  Cool Cape Fear giclee, $295, 36.5wx31″h.
Charcoal grey chaise sectional chofa, $1095, 113″ x 85 (chaise).  Expressive abstract canvases on sale, $125ea, both 36×48.
We can special order these super comfy swivel gliders in lots of fabrics.  Shown here in a soft blue geometric pattern, $695 ea, 30wx3.5dx39.5h. Consignment find rattan buffet, $450, 64.5x20x40″h.  White and gold table lamps with checkered shades, $125ea, 28.5″h. 
Abstract artwork on sale $145.  
JUST IN…a king bedroom set in excellent condition. 
 King bed $495, 82×66, included rails and slats…Double dresser $695, 71x23x38.5, includes mirror 48×44.5.  Tall chest, $450 46.5x23x63.  Nightstands $245ea, 31.5×21.5×30″h.  Powder blue ceramic lamp, $145, 26″h.  Sorry, seafoam bench sold.
A WOWZA ivory beaded chandelier just in…Beautiful and bohemian…
a DEAL at $345.  19"diameter and 31"h.
MORE designer consignments…Restoration Hardware Warner KING fabric bed with nailheads. THEIR price $4646, our price $1295, 54″h x 88″w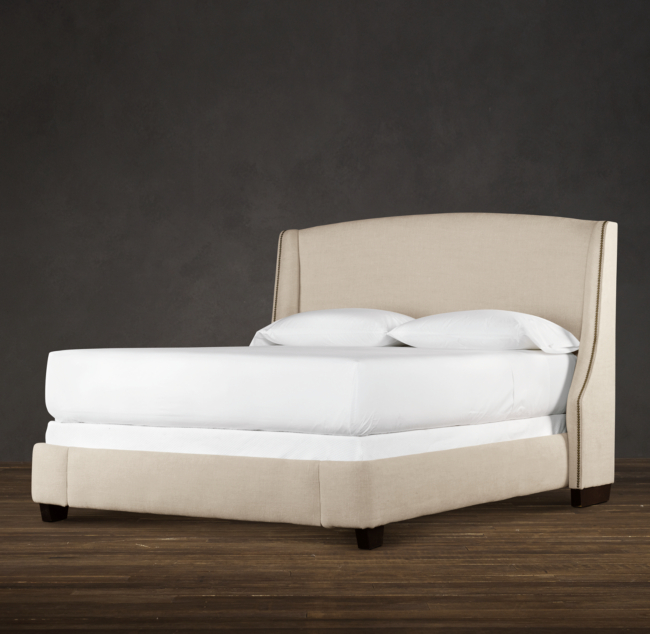 Just like that…instant awesomeness. Dark espresso mirrored credenza, $795, 72×18.25x34h. Gold lamps $100ea, 42" square floral art $275. 
This little piggie went to the market…and found this stately Keswick secretary in excellent condition, and went "woo hoo" all the way home.
Retail $750, our price $325, 32x17x52h.
DESIGNER lamps EVERYWHERE..Priced here, $125-$155 ea.  
Sorry, bottom left lamps sold.
Designer consignments are all over!
GORGEOUS Restoration Hardware coat rack…compare at $500+,
our price $295, 59x20x64h.
This under the sea watercolor is a stunner. $375, 37w x 45″h.
Gold chest (we have a pair of them) $375ea, 35.5×14.5×32″h. 
Crystal buffet lamps, $220 ea, 32″h.
We love this octopus art on wood, especially the deep teal and rope accents. $225, 42"square.
Lovely green swivel chairs $395 ea, 28.5wx32.5dx34″h.
Just in botanical companion art, $245ea, 26.5wx32.5″h. 
Elegant blue tassel table lamps, $125ea, 32″h.
Captivating blue iridescent table lamps shine at $165ea, 28″h.
Classic life on a boat artwork in distressed frame, $325, 32.5×40.5″h.
Sorry, console table is sold.  
Such a pretty tufted camel sofa and love seat combo!
Sofa,$695, 89"w. Loveseat, $595, 66"w. Throw pillows, $42-50.
26" red leather like barstools just in on consignment,
just $124 for the pair.
Perfect for a college apartment…a great looking pub table with glass top, $225, 60x36x37h.  Seafoam tufted look table lamps, $125ea, 27″h.  Chocolate brown barstools, $42ea, 24h, sold in pairs only. 
Blue flower artwork, on sale $175.
Fantastic fashionable and functional futon…this soft orange beauty is just $395, 73×35.5×34.  Perfect for kids sleepovers, bonus room, college, or stayover guests.  Orange you glad you found it?
Most beautiful dining table by FOUR HANDS just arrived in on consignment…Retails $1600, our price, $795, 60" diameter.
Four grey arm chairs available, $175 ea.
Live vicariously through this divine diva…  
Lady in the sun art on wood, $145, 28x38h .
Dine on a dime! Two-tone dining set with 6 chairs just $450.
53×36 as shown plus a butterfly leaf!
This great looking sofa is also a fold down futon bed, perfect for a bonus room.  We love functional fashion, a steal at only $595, 84".
Perfect time to take home this handsome navy sofa with nailhead trim, 80"w, $595. Cool companion tropical fern thicket art, $245ea, 29x37h. 
We love this pair of bright white side tables for that coastal cottage look, a boast-worthy deal at $95ea, 20x24x22h.
Take a look at this handsome baker's rack in on consignment.  White wrought iron, just $225, 42.25x20x74″h.  Beaded natural tray $55.  Green basket on sale for $28.
Sit and talk a spell…sip your morning coffee…have a nice chat with a gal pal. All that, and we didn't even mention the storage…magazines, books, cozy throws, you name it.  $275, 48wx23.5dx32.5h.
Got in these two handsome guys on consignment… two dark chocolate faux leather updated wing chairs with rubbed bronze nail heads,
just $245 each, 28wx39dx40h.
Crab dip, anyone?  
The most ADORABLE mini baking dishes! Just $10 ea. 8.5×5
DEAL OF THE WEEK,  
This BEAUTIFUL chinoiserie chest has just been
reduced to $175!  39x19x33.5"h.
You don't need to live HIGH on the HOG
to look like you do…
Get the jewelry of your dreams for LESS.  
Did you know we create custom jewelry pieces? We are SO
thrilled with how our newest custom piece came out.
What will you dream up?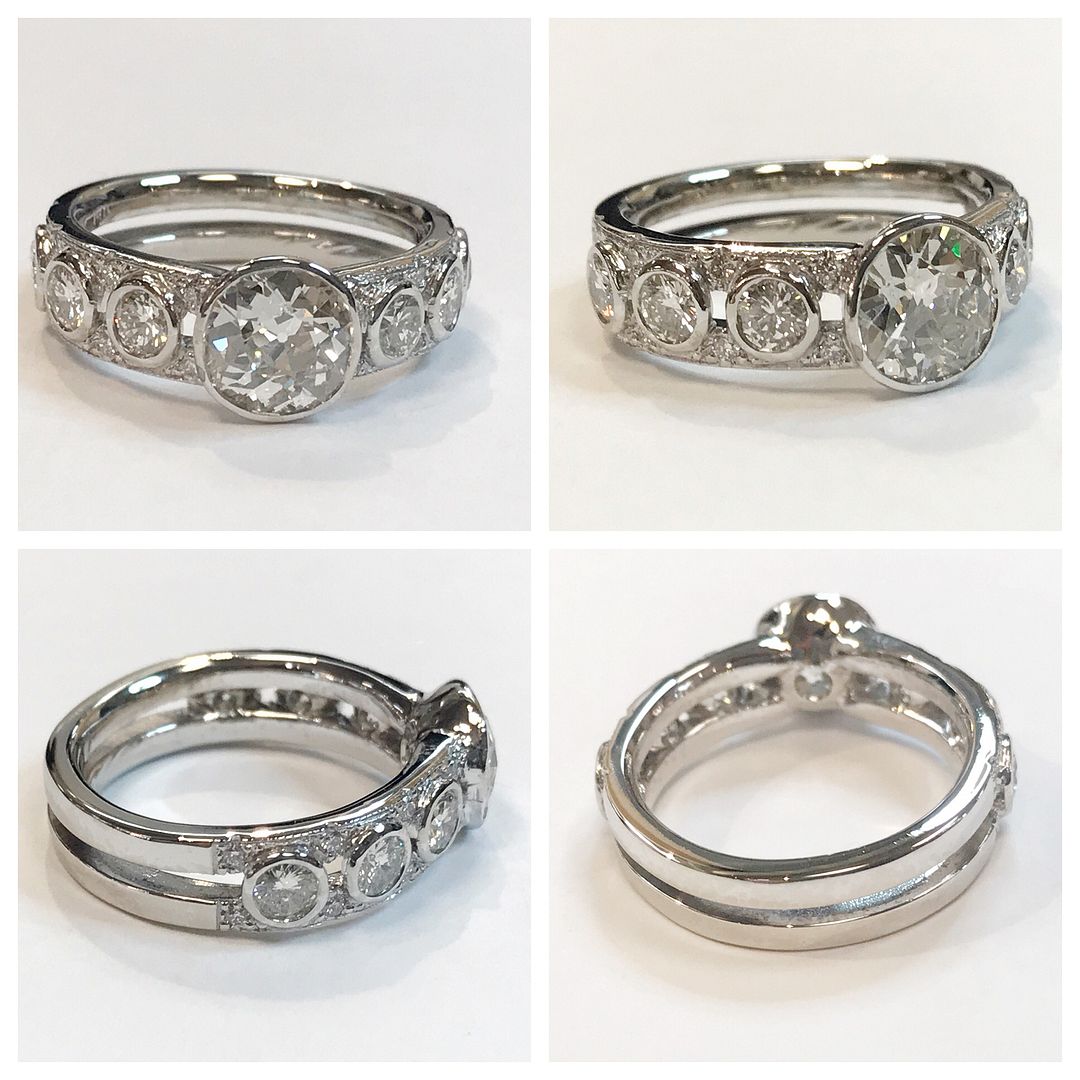 Just in, super cool, other-worldly John Hardy consignments.
Sterling silver dot necklace with ascending circles pendant, $395
Longer eclectic dot chain, $595.
Don't miss out on the last two days of our
RED, WHITE, and BLUE sale!
All in stock ruby, diamond, and sapphire pieces
are 15% off now through Saturday 7-7.
From left to right:
Gabriel vintage-inspired diamond pendant in 14kw gold, $795.
.15ct bezel set diamond in 14kw gold on a sterling silver chain,
on sale for $228.
.45ctw diamond flower cluster necklace in 18kwg, $716.
Diamond studs are a must-have in every jewelry box.
.50ctw H-H color VS clarity, $895.
1.13ctw J color Sl1 clarity, $2,795.
1.91 ctw J color VS clarity, $12,795.
We have a fantastic selection of diamond wedding bands in stock. 
They are all 15% off this weekend.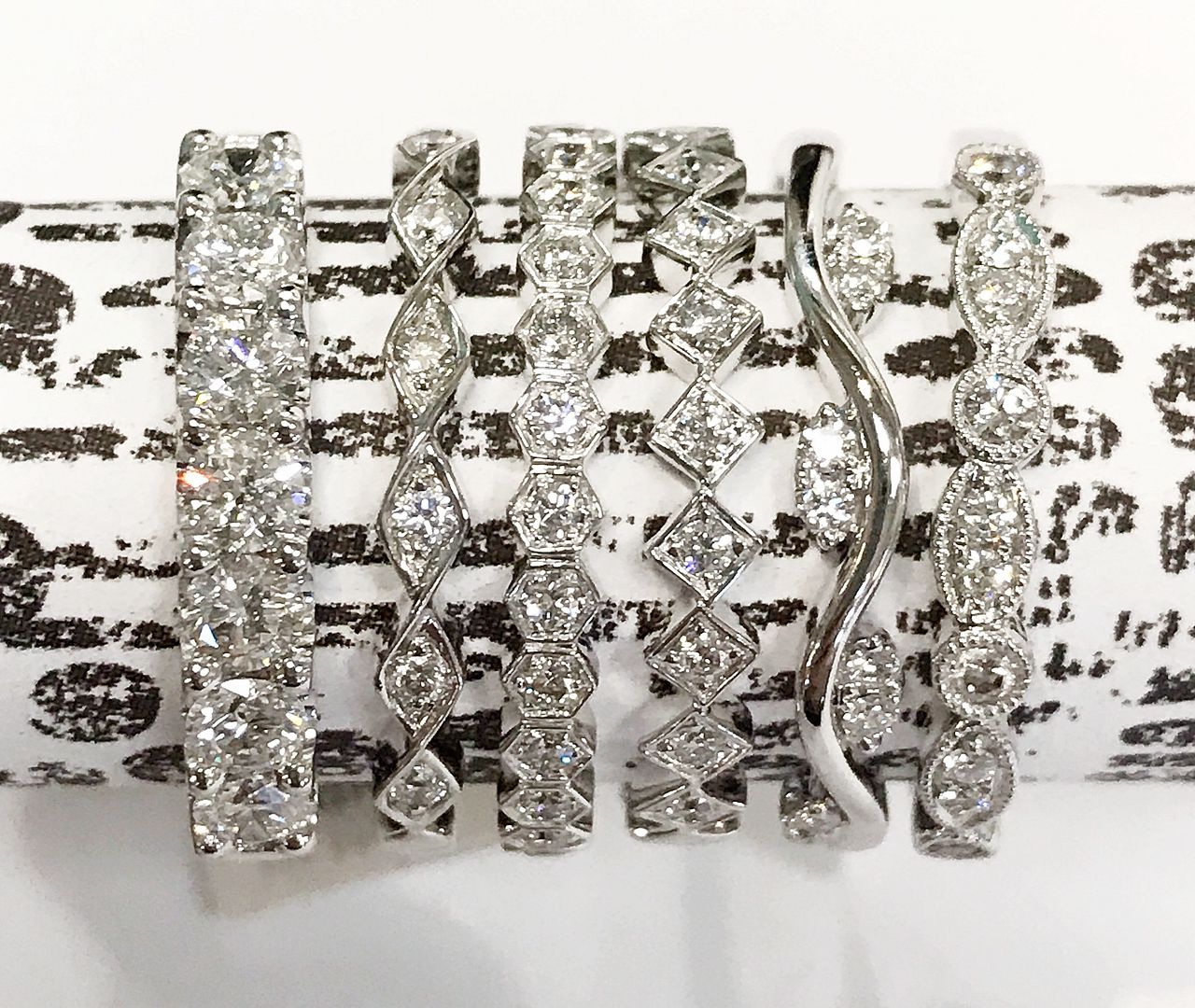 These sweet new pieces are brimming with cheerful gemstones.
Square bejeweled ring with sapphires, ruby, garnet
and diamonds in 14kw gold, $2,485.  
Matching necklace, $4,595.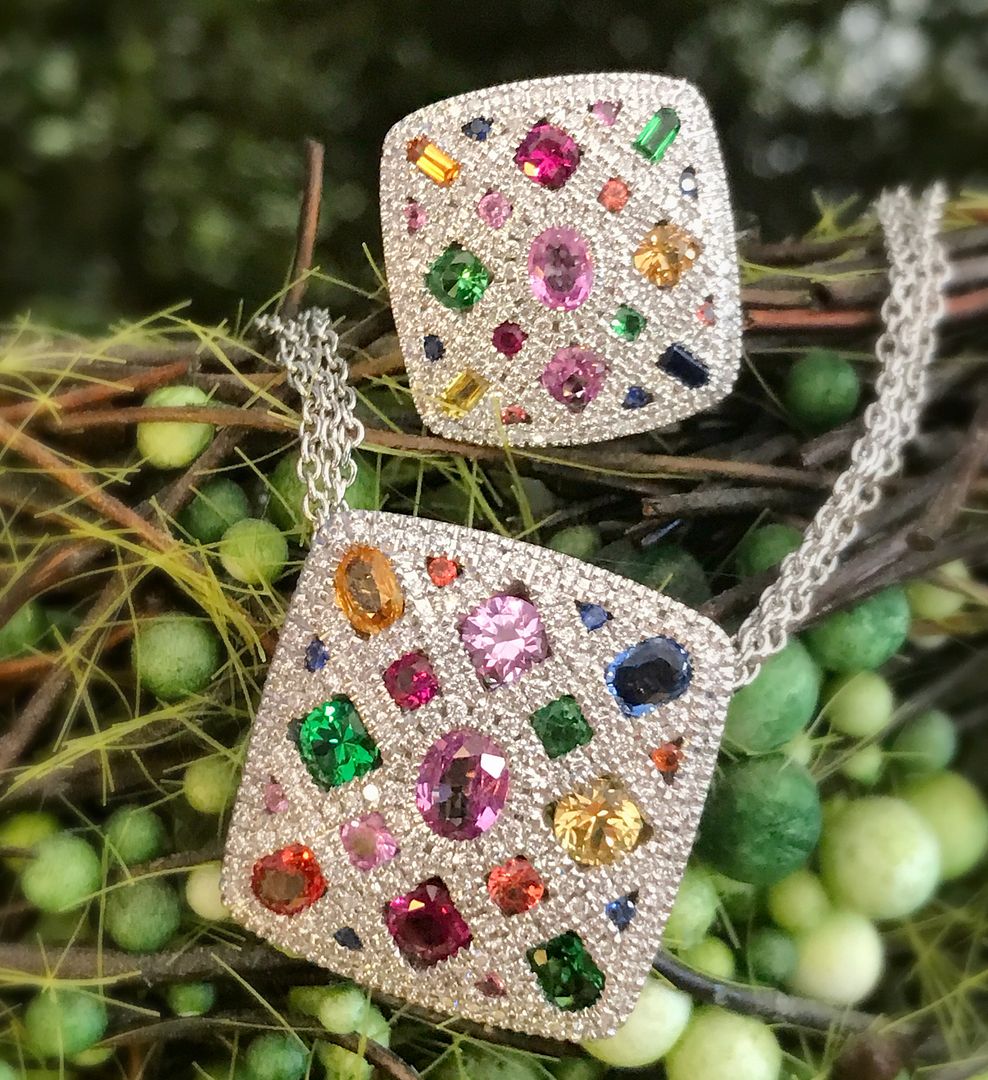 Feminine and elegant .20ctw diamond and
.38ctw ruby band in 14ky gold, $915.
Remarkable leaf band with .22ctw diamond and .18ctw
ruby band in 14kw gold, $1,655.
7 stone ring set with .78ctw round rubies and .49ctw
diamonds set into 14kw gold, $3,195.
Glamorous estate pieces just in.
 .75ctw I color SI2 clarity diamond band in 14ky gold, $845.
Tourmaline ring in 14ky gold, $495 (not included in promotion).
 .70ct ruby ring with .20ctw diamonds in 14ky gold, $595.
LOVING this Allison-Kaufman set.
.60ctw ruby and .35ctw diamond dangle earrings
in 14kr gold, $1,795.  
Matching necklace, $1,245.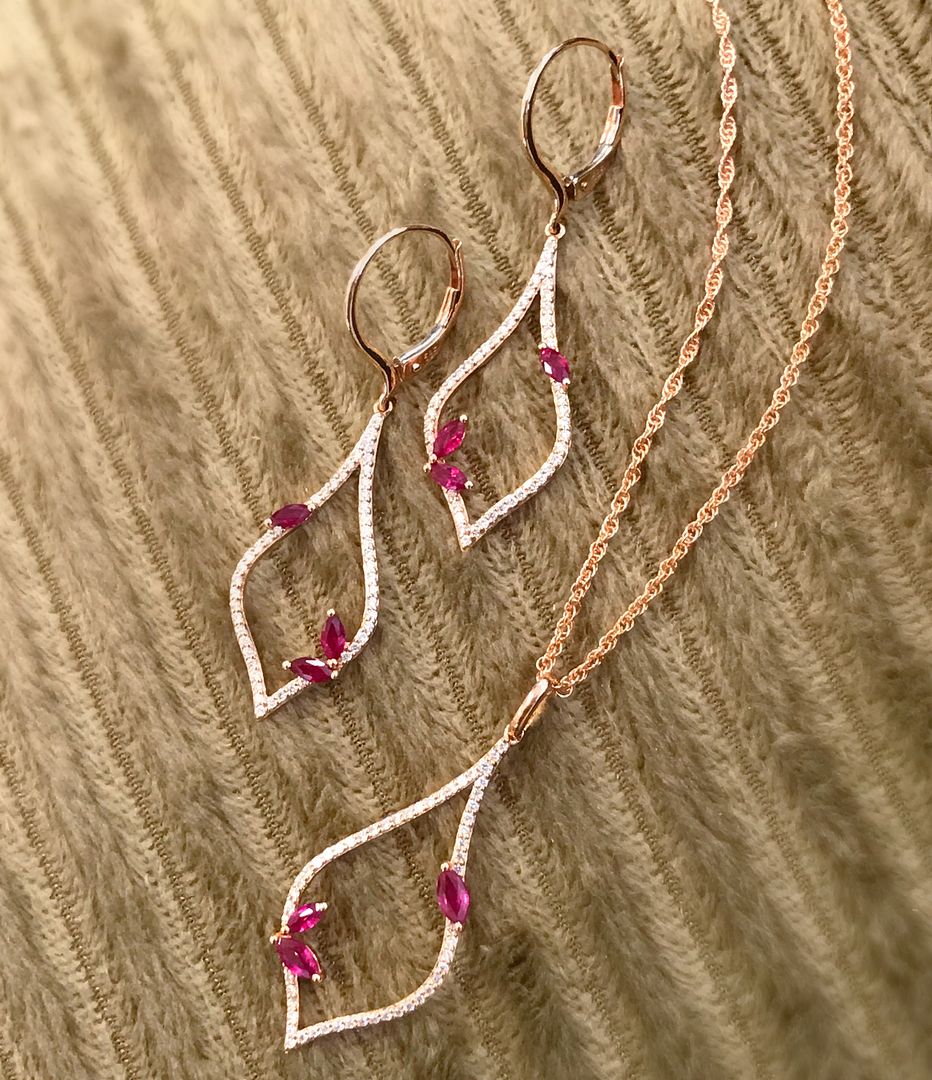 You'll "squeal" over these gorgeous bands by S. Kashi and Roman+Jules. 
Shop our entire S. Kashi line at LuminaGem.com
https://www.luminagem.com/jewelry/brand/s.-kashi
Just WOW. 
This ring from Roman+Jules is a stunner.  
1.95ctw GIA certified natural sapphire with .43ctw oval diamonds
in a platinum setting, $7,695.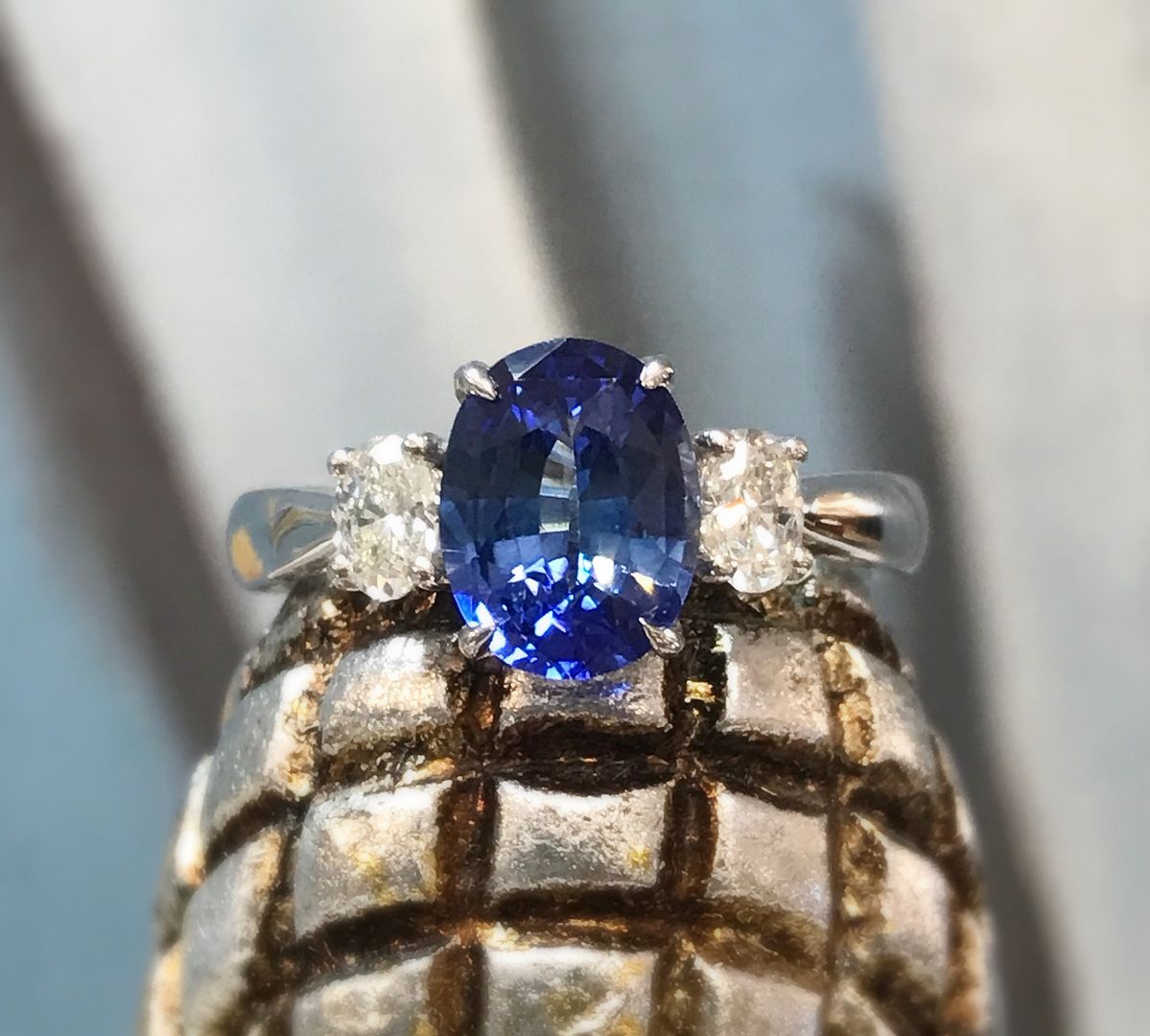 Blue and white for the WIN.  
Pear shaped sapphire pendant with diamond halo, $895.
(chain sold separately). 
Round sapphire and diamond halo necklace, $2,195.
Sapphire and diamond dangle earrings in 14k w gold, $2,975.
Sapphire and diamond bracelet in 14ky gold with
braided accents, $3,995.
Diamond and gold tennis bracelet, $1,595.
Sapphire and diamond tennis bracelet, $1,395.
Come explore. Sapphires and Diamonds Galore! 
From left to right:
.74ct diamond with a sapphire baguette halo in 18kw gold, $4,965.
Sapphire and diamond bar style ring, $3,135.
Art deco inspired sapphire and diamond ring in 18kwg, $2,625.
Ornate filigree style sapphire and diamond ring in 14kwg, $715.
 .67ct sapphire with .18ctw diamonds in 14kw gold, $695.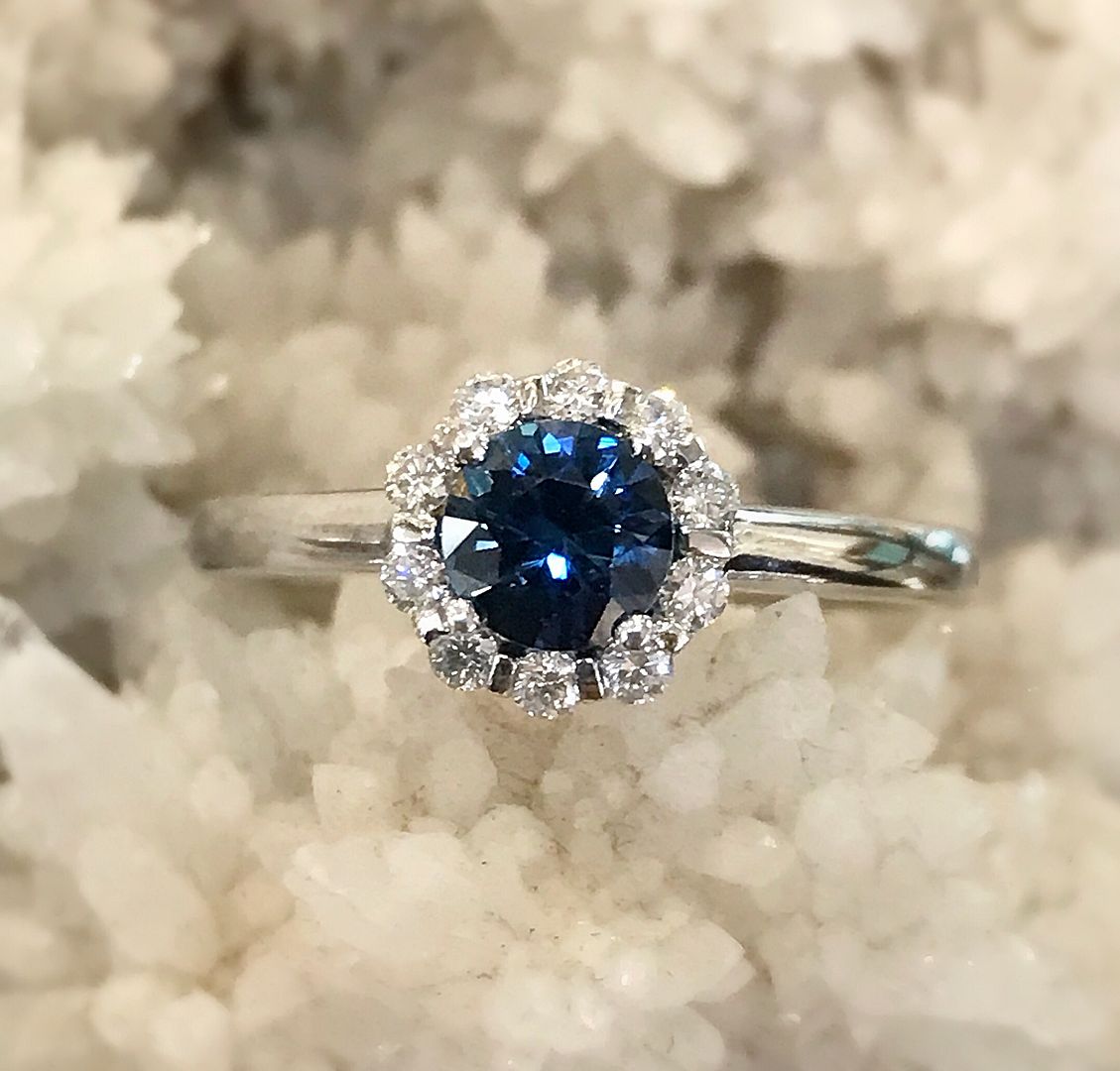 Did you know we have our own in-house designer jewelry line? 
 rEVOLVE
Made of recycled materials, the designs feature a revolving tubular bar that moves with the necklace for beauty and comfort. We are proud to share part of the proceeds with Dreams, a local non-profit who provides art education programs to children in need.
Prices start at $65.
https://www.luminagem.com/jewelry/brand/revolve
Elongated rectangle dangle earrings from Dalia.
Brilliant gold over sterling silver, 2″ length, $215.
In stunning sterling silver, $185.
25mm wide hammered sterling silver cuff, $345.
Sterling silver oval link bracelet, $355.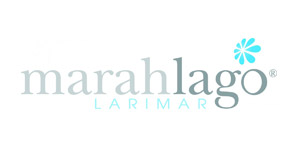 Marahlago is the perfect summer brand.
"Liquido" larimar link bracelet in sterling silver, $495.
Ellesmere larimar and blue spinel cuff in sterling silver, $720.
"Indra" larimar hinged bangle in sterling silver, $480.
Larimar and white sapphire Valencia necklace, $390.
Larimar clarity cushion pendant with white sapphire set in sterling silver, $350.
(l-r) Atlantic larimar and blue topaz teardrop earrings
in sterling silver, $210.
Hanna larimar earrings in sterling silver, $225.
Seafoam larimar drop earrings in sterling silver, $165.
12mm lapis and sterling silver cuff, $650.
Sterling silver cuff with a turquoise and quartz doublet
with a CZ halo, $395.
5mm sterling silver cuff with lapis end caps, $385.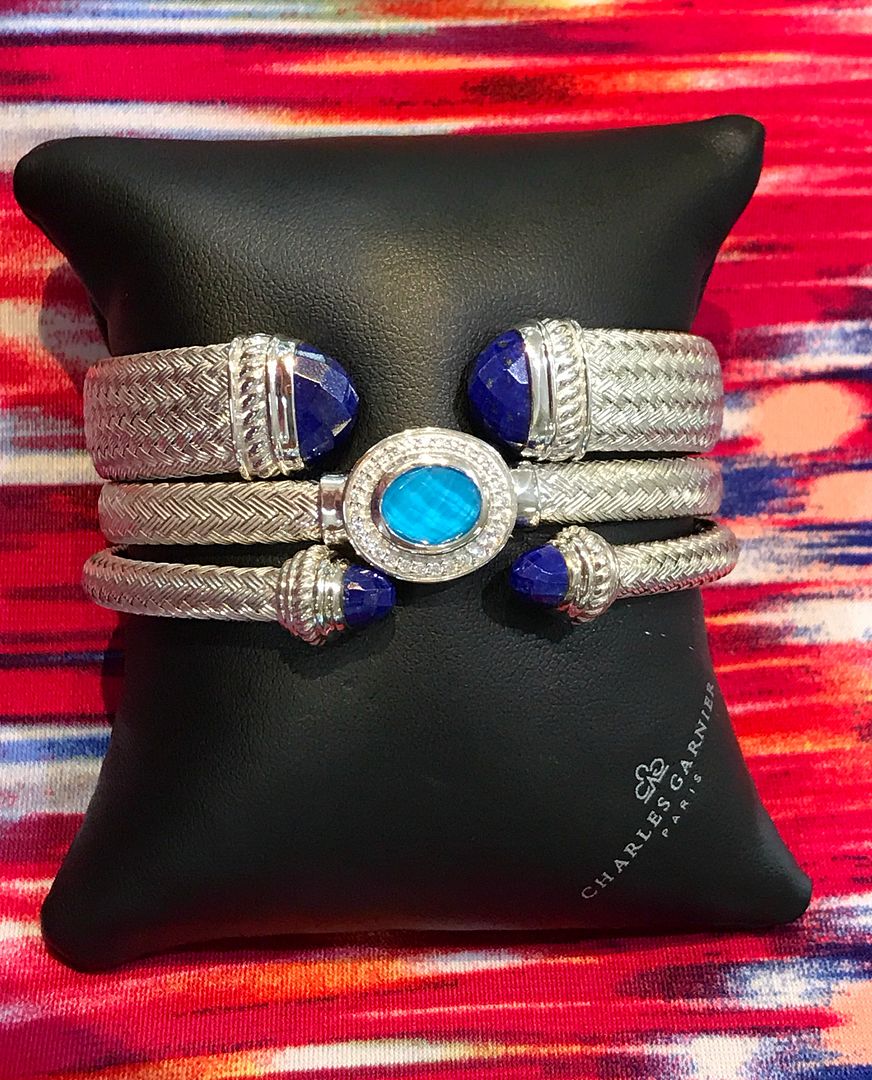 "Never do anything by halves if you want to get away
with it. Be outrageous. Go the whole hog. Make sure everything you do is so completely crazy it's unbelievable…"
― Roald Dahl, Matilda
Thanks for reading our email, and drop a little in our
fund for Adam if you are able!
https://www.gofundme.com/follow-your-dreams-adam
~~~~~~~~~~~~~~~~~~~~~~~~~~~~~~~~~~~~~~~~~~~~~~~~~~~~~~~~~