Look, ma…no hands! 
'Mama Jeannie' is away on vacay, so it's just us kids putting together this week's eblast.  We might be flying  blind…but one thing is for certain…
💥THE  BARGAINS NEVER STOP💥
On with the show…hope you enjoy!   
We LOVE this linen chofa by Magnolia Home Furniture,
$1,425, 108×64″chaise side. Lime storage ottoman, $225, 50x20x17.5″h. Lily pad art, $145, 36″square. 
Ivory & gold lamps, $125 ea, 32″h. 
Brand new aqua club chairs just in, $495 ea, 32x34x32.5.
White console table, $220, 40x15x31.5″h. Metallic table lamps,
$65 ea, 26″h. Abstract art, $180, 55×35.
Handsome King bed just in by BASSETT. Bed includes rails and slats, $795. Coordinating media dresser, $595, 44×17.5×44.25″h. Two Lingerie chests, two available, $325 ea, 20×17.5×44.25″h.
Chests can also be attached to each side of the dresser. 
Chaise lounge, $265, 33x58x32. Ivory & gold lamps, $125 ea, 34″h.
Framed abstract art, $247, 49.75×38″h.
So much to see…
Ivory sofa, brand new, $695, 92″w. Blue push back recliner, $445, 28.75×34.7539.75. Gold & blue oil painting, $325, 51.75″square.  28″ square coffee table, $220, 16″h. 
This 'Urn' Console by Hooker is a MUST SEE! $795, 72x22x40″h.
Teal greek key swivel gliders, $675 ea, 32x31x36. 
Vibrant teal abstract, $295, 59×47.
Gold resin lamps, $112 ea, 27″h. 
Very cool original sculpture art, $295, retails $1500. 
Cozy taupe sectional just in, $1795, 102×154. 
38″ square coffee table, $225. 19″h. 
We adore these soft grey & blue accent chairs, $395 ea, 21x22x41″h. So many details in this 'Rod & reel' art, $375, 41×41. Glass fillable lamps, $125 ea, 26″h. 
Crushed velvet charcoal sofa just $695, 92"w.
These tangerine leather like chairs are HOT HOT! Just $275 ea, 31x29x33.5″h. Blue drop leaf side table, $225, 18-36x24x29″h. 'Island Taxi" art, $295, 43.5×36.5.
Designer zebra pillows, $35 each.
💡Just in on consignment..
Modern industrial 4-light chandelier, $295, 22×24"h.
More swivel chairs just in…$595 ea, 32x29x39"h. Beach chair art, $275, 35.5"Square. Ivory accent cabinet, $295, 32x12x34.5"h.
Sea foam lamps, $65 ea, 29"h.
Just in on consignment, this Giclee by Uttermost retails $580, our price, $225. 45×52"h. Gold foil lamps, $125 ea, 32"h.
Denim a blue sectional just in! $895, 85×114.
Rose gold coffee table, $246, 36×14"h.
🌊We are BIG fans of this Wrightsville Beach art, $125, 23×38.5. Rope fillable lamps, $95 ea, 30"h.
Whale magnifying glasses, $16 ea. 
 BRAND NEW swivel chairs $495 ea, 30.5x35x39"h.
Faux bamboo glass top side tables, $145 ea! 18x18x25"h
Neutral Bassett loveseat just in, like-new condition, $425, 60″w. Glass top coffee table by Arhaus retails $1,000, our price, $295. 36″diameter x 20″h. Shoreline art, $495, 57×32.
When only the best will do! King Drexel Heritage bed, $895.
Kincaid dresser, $595, 66x19x40"h. Kincaid chest, $395, 36x18x34. Kincaid bedside table, $245, 28x16x29.5. Gold Havertys slipper chair, $295, 24.5x34x31.5. Glass lamps, $50 ea, 32"h.
How adorable are these pineapple lamps? $42 ea, 18″h.
This brown twill chair 1/2 is also a twin sleeper!
Brand new, $695. 59x36x35"h
👀check out these ETHAN ALLEN bedroom pieces…
Twin Headboards, $290 for the pair. Bedside table, $125, 21.5x16x26.5"h. Armoire, $125, 35.5x19x60"h.
Nice ivory sette just $395, 50.25x30x35.75"h. Pillows, $36 ea.
Carry a piece of the sea with you wherever you go….
Marahlago larimar and sterling silver pieces.
Jellyfish earrings, $265.
Crab necklace, $216.
Whale tail necklace, $198.
Octopus necklace, $260.
Coral patterned sterling silver hinged bangle, $360.
Wave patterned sterling sivler cuff, $135.
Freshwater 3 strand pearl necklace, $236.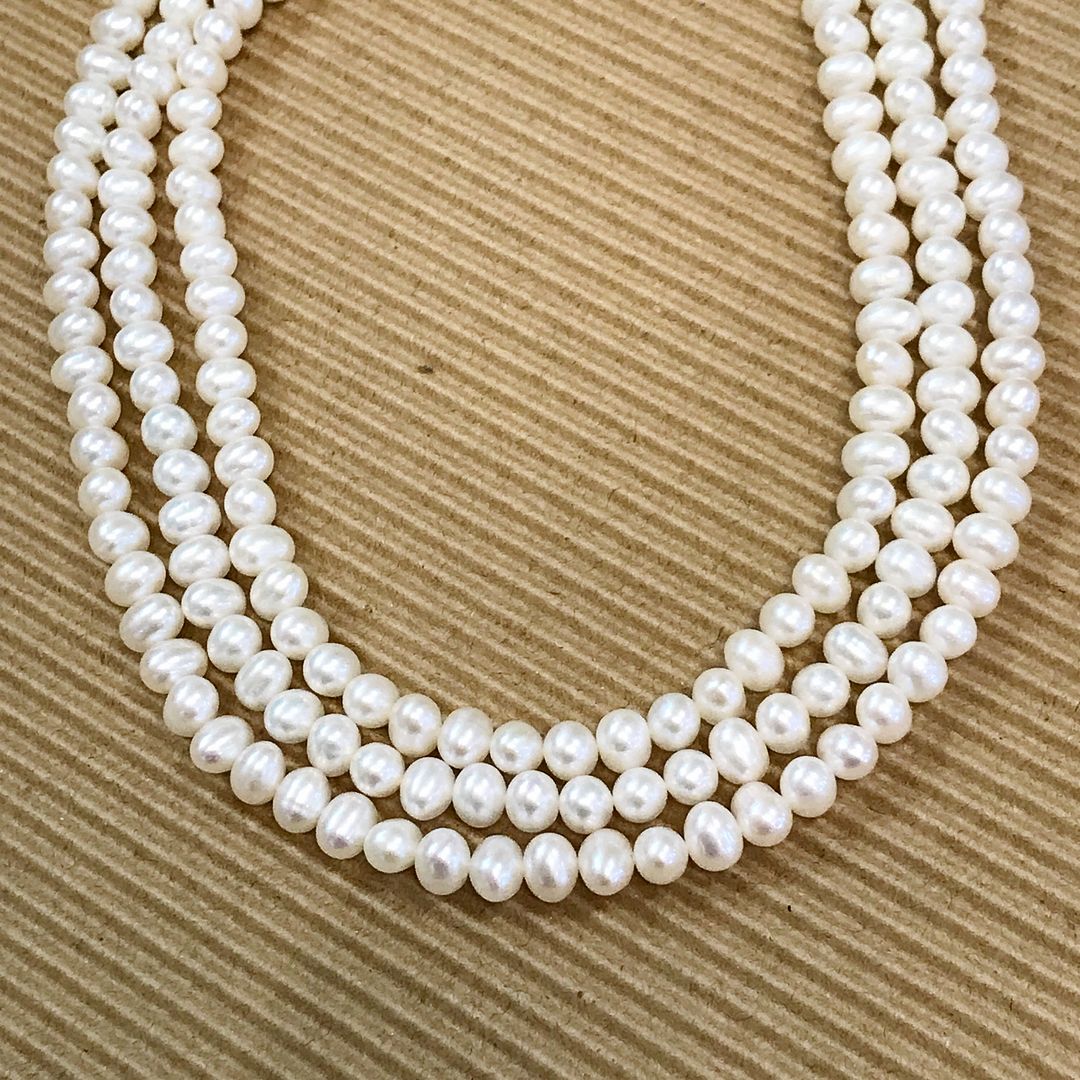 Keep it classic with these Charles Garnier sterling silver
and gold plated hoops. $90 to $165.
Charles Garnier stackable cuffs.
Mother of pearl, $295.
Lapis, $385.
Turquoise and Quartz, $395.
Sterling silver and CZ Charles Garnier matching set.
Earrings, $125.   Necklace, $125.
His and hers Tag HEUR watches.
All stainless Tag link automatic watch, $1,595.
Two tone ladies Tag professional quartz movement watch, $395.
Breitling colt chronograoh automatic watch.
Comes with box and papers, $3,598.
Looking for a signature piece?
Be unique in a 22ky gold leaf cuff by Evocateur, $328 to $348.
Watermelon tourmaline, aquamarine, morganite,
and pink tourmaline in sterling silver, $345.
Watermelon tourmaline pendant in sterling silver, $425.
 Watermelon tourmaline and sterling silver earrings, $75.
2.69ct opal in a .55ctw diamond and 14kr gold setting, $3,595.
1.89ct aquamarine in a .61ctw diamond and
14kw gold setting, $4,025.
Shine bright this summer!
 Kwiat 5.2ctw diamond necklace, $7,995.
2ctw diamond dangle earrings in 18kw gold, $1,455.
Diamond and 14kw gold hoops, $495.
Blue topaz and amethyst cabochons accented by .84ctw champagne diamonds in 14k gold omega back earrings, $1,675.
11ctw green amethyst rectangle cushion cuts set into
18kw gold omega back settings with .16ctw diamonds, $975.
7.34ctw cushion cut aquamarines accented with
.69ctw diamonds in 14kw gold, $1,465.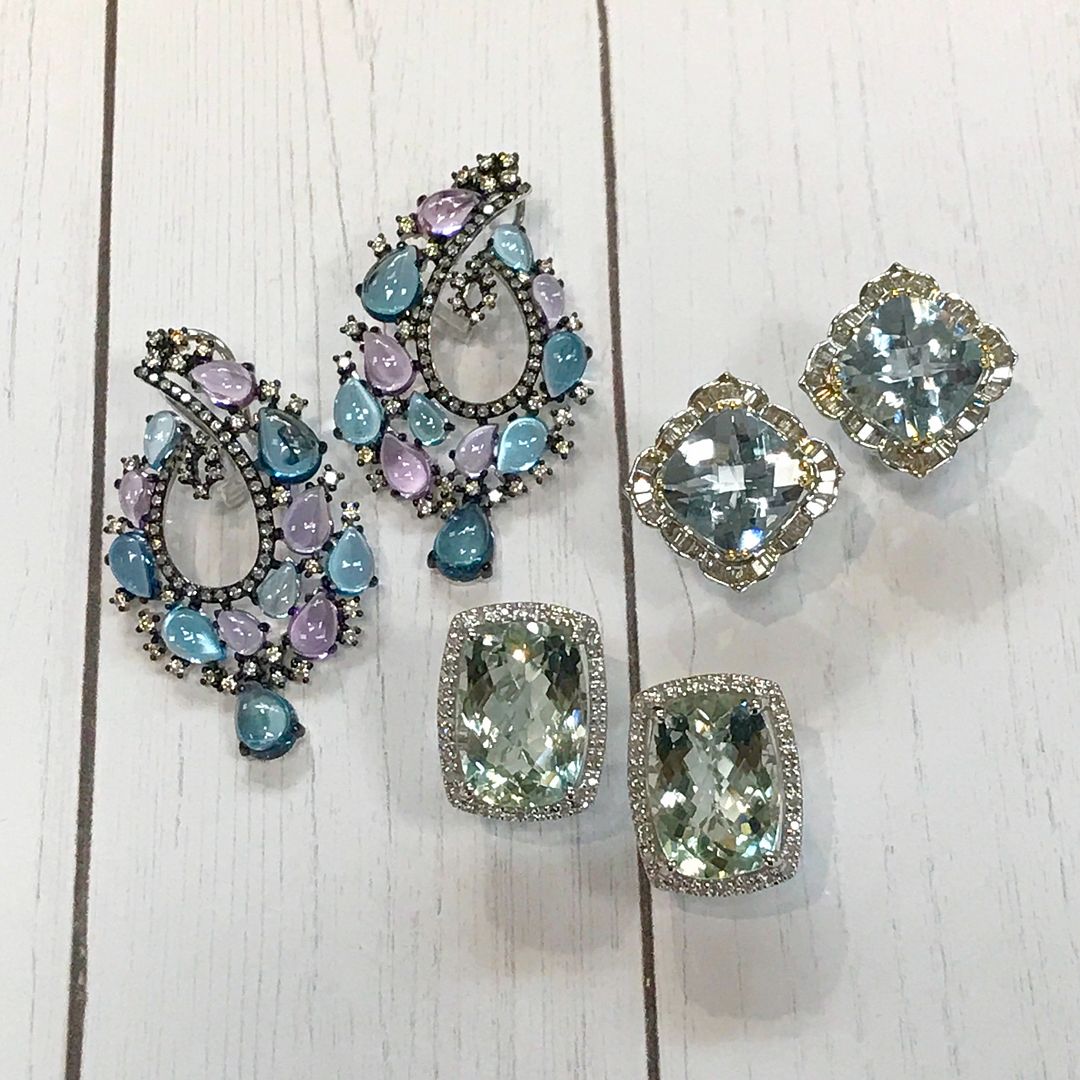 Don't forget you can shop all of our in stock jewelry online at www.luminagem.com
Click HERE to shop all of our diamond rings…
.48ct G color VS2 clarity pear shape diamond in a
.32ctw and 14kw gold setting, $1,695.
.55ct G color VS clarity center diamond in a
vintage platinum and diamond setting, $1,975.
.50ct center SI1 clairty I color in a approximately .60ctw diamond and platinum semi-mount, $2,715.
1.33ct G color SI2 clairty GIA certified round diamond in a
.77ctw diamond and 18kw gold setting, $10,750.
1.33ct I color VS1 clarity GIA certified cushion cut diamond in a 14kw gold and diamond semi-mount, $6,370.
1.5ct G color SI1 clarity GIA certified custion cut diamond in a .50ctw diamond and 18kw gold setting, $11,857.
Tiffany and Co 1.27ct I color VVS2 clarity GIA certified diamond in a platinum setting, $9,995.
Frank Reubel diamond and 14kw gold semi-mount, $5,395. Shown with CZ center.
"A statement necklace glams up any outfit
without feeling like too much"
-Tracy Reese
Go ahead and glam it up with any of these gold necklaces.
This piece is truly one of a kind.
Opalized petrified wood and pearl in 22ky gold with hand applied granulation by designer Luna Felix, $6,450.
Roberto Coin 5 diamond station necklace in 18ky gold, $745.
Peridot and diamond ring in 14ky gold, $395.
Diamond and 14ky gold band, $395.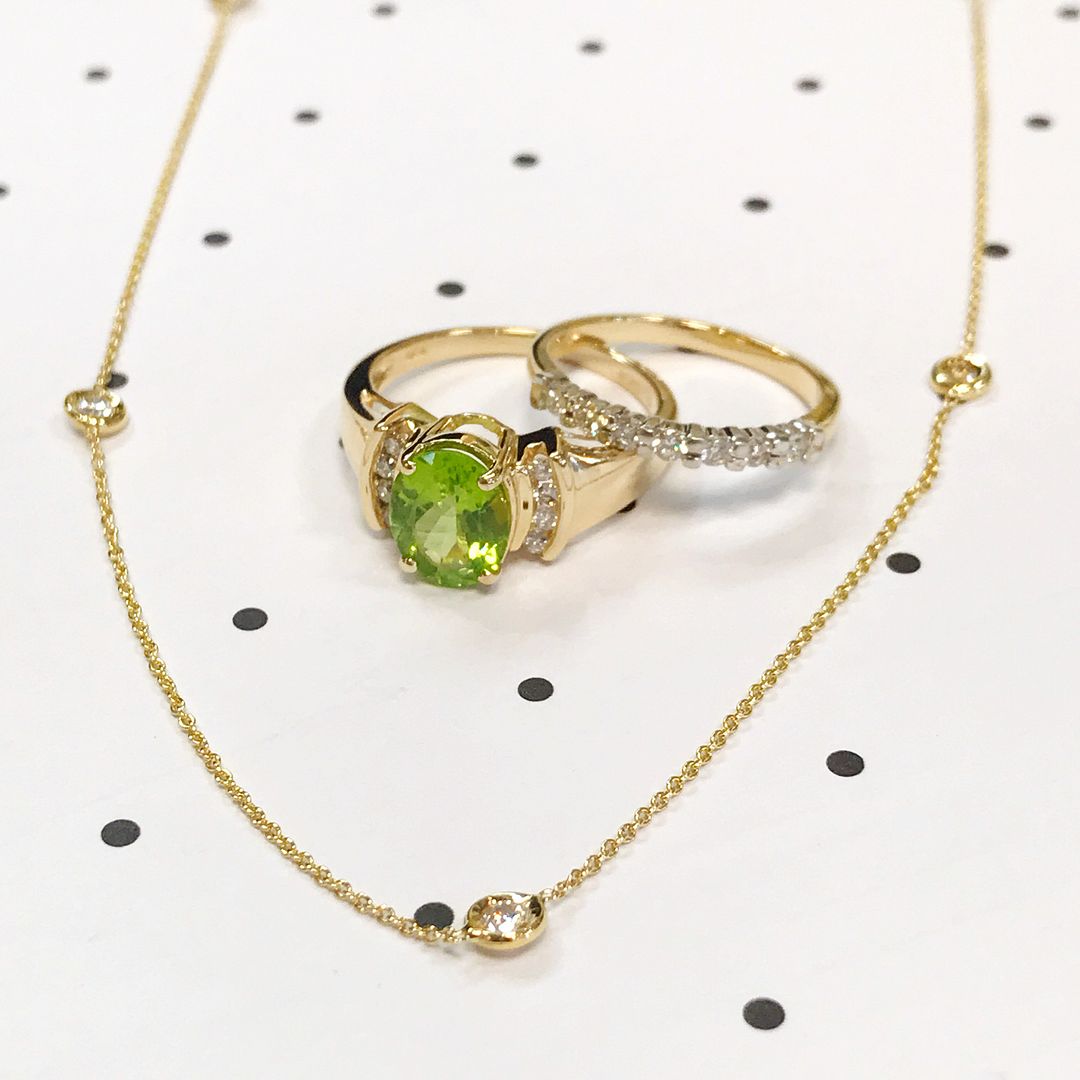 Pearl and diamond drop earrings in 14ky gold, $295.
Pearl and diamond studs, $195.
 1.60ctw diamond and 2ctw sapphire bracelet
in 14ky gold, $3,995.
.50ctw G-H color SI clarity diamond and sapphire bracelet in
14ky gold, 6.5 inches long,  $1,395.
Don't forget! We do jewelry repairs and make custom jewelry.
Check out this custom ring Elliott just finished up.
Thanks for reading our email!  
Come see us this weekend.  🙂