There is one thing for certain around here…
WE LOVE OUR MOMS!  
And we know you do, too…so have some fun with
us and enter the MY MOM'S A GEM CONTEST!  
We are already getting lots of AWESOME entries, and they make us so happy to see!  
It's easy to enter… submit your favorite 'mom moment' photo on our Facebook page, or email your entry.  And on May 11th, we will
have a drawing at random to announce the winner of a
$100 gift card to Home Again 
$100 gift card to Lumina Gem
http://www.Facebook.com/LuminaGem/
http://www.Facebook.com/homeagainilm/
We don't think you'll have much trouble spending your contest BOUNTY…get ready for a HUGE SHOW.  Off we go!   
Light grey sectional $1095, 111×90″. Decorative pillows $24-42. Driftwood inspired resin lamps just $125 each, 28.5″h.
Deep blue abstract art $225, 55×35″h.
Charcoal sleeper sofa with chaise – brand NEW and just $895, 74×62″ chaise. Includes 2 patterned pillows. Cream faux fur pillows $32 each. Donna Karan rectangle pillow, $14. Grey faux fur throw $49. Blue and gold abstract art just $275, 41.75″ square.
Stunning 2-door black and gold cabinet, $495, 51x19x36.25″h.
Tall gold buffet lamps just $125 each 36″h. Horse sculpture $52, Small 20×18″h framed abstract just $24. Metallic mix abstract art $295, 52×42″h. Tufted chairs with spool legs and casters – just in and only $445 each, 27x22x34″h. 
Super COOL high-end cane chairs just in on consignment and $495 each, 24x33x40″h. Zebra down pillows $52 ea. Greywash dresser retails for $1536, our price just $1095. 70x20x41.75″h. LARGE hand embellished oil painting retails for $506, our price $395, 60×50″h. Rustic buffet lamps just $95 each, 37″h. 
We've got stripes…
Stripe accent chairs with greywashed wood $425, 27.5x28x38″h. Brand new wooden wine cabinet $295, 35x18x38″h. Distressed buffet lamps $62 each, 32″h. Lovely sailboat fine art giclee, $325, 45×38.5″h. 
Perfection. Turquoise sideboard retails for $1564, our price $1095. 61x18x37″h. Gold geometric lamps $125 each, 27″h.
Framed abstract art just $275, 49.75×38″h. 
Did we mention we have some NEW ARRIVALS? 
We are just getting started…
Coral canvas retails for $400, our price $225, 40×30″h. White  accent cabinet – just $245, 35.5x15x35.25″h.  Sea-fan shadowbox art in distressed frames, just $125 each, 25″ square (sorry, top left sold). Wooden table lamps $95 each, 24″h.
Greywash console table  $225, 40x14x32″h. 
"These chairs remind me of my mama. Growing up, I never understood her addiction to blue and white chinoiserie, but now I do. There's just something about it that says HOME. I might have even begged for a piece or two of hers."
– from Sarah, our marketing gal pal
Custom upholstered blue chinoiserie wing back chairs in on consignment – retailed for $1200, our price $295 each. 30x25x40″h. Ivory storage table $125, 18x18x25″h.
(sorry, boat art is sold)
WHOA, MAMA that's an entertainment center…
and so rich in person!
Large 3 piece espresso wall unit, $795, 107x22x65.5″h. Framed floral art $145, 34.5″ square. Hummingbird vases $38 each. Grey glass vase $34. Lime green with fuchsia trim pillows both $18. 
Ride off with this totally cool bike console table for just $345, 63x16x35″h. How much fun is this??
Oval wooden table just in on consignment retailed for $2,500, our price $1095. 72x42x29.5″h. Pottery Barn red dining chairs $95 each (in pairs only). Pottery Barn floral pillows $24, each.
Suddenly there's SILVER…
This pretty silver leaf 3-drawer dresser retails for $645,
our price just $475! 47.5×17.25×36.5"h.
Morning sunrise art giclee $495, 46.5" square.
Pottery Barn smoke grey glass lamps just $125 each.
Who needs a sofa? Just in…linen sofa with nailhead trim,
$595, 87"w. Turquoise sofa, $895, 74"w.
Lattice give you some advice…this won't last long…  🙂
Retails for $479, our price $295! 39.5x19x30h
Oh hi, CUTIE. The 'Eloise' cabinet in a soft-grey blue retails $478, our price, $325 brand new! 36×15.5×32.25"h.
These pale green quilted look lamps are so interesting!
Just $125 each, 27"h.
ADORBS. Turquoise distressed cabinet $175! 21x16x28.5″h. 
You might wanna rush in for this deal…
Just in on consignment. Crate & Barrel 28" barstools with rush seats, $42 each. Sold together.
These chairs are awesome, but the hand rests have some wear,
so come steal them for $175 ea!! 30x31x40.5h
Adirondack art $265, 41.5×33.5″h.
Just in! Pair of recliners in like new condition. $450 ea, ivory accent table $125, blue cabinet $245, 42×11.75x34h.
Lamps $125 ea, platter in stand $62.
"Mirror, mirror on the wall,
I am my mother after all." – Unknown
This modern Horchow mirror is so cool. Just in on consignment and retailed for $2300. Our price just $495, 61×49"h. 
So UNIQUE. Love the shape of these wooden accent tables. Just in and brand new for $145 each. 25.5x18x25"h.
You're gonna want to make room for two…
Just in and just ADORABLE.
3 drawer chests just $245 each, 24x14x28"h.
We're about to BURST this is so cute. This harlow blue two door cabinet and mirror set retails for $560, our price $395.
Cabinet 32x14x30"h, mirror 30×32"h.
With the weather we're having this is sure to be gone as quickly as it arrived! Wrought iron table, 4 chairs and umbrella for JUST $395!
Round and round we go…
Just in on consignment…lazy Susan coffee table, $175! 42"diameterx20"h. 
We're not JUST a furniture store…
New abstract creek art $275, 35.5" square. Peach bead necklace, $38. Bramble wood tray $45. Gold leaf ceramic jewelry box, $10. Tall blue glass vase, $28.
Ivory sectional just in! $995, 100×117.
Throw pillows, $28-$32.
Mirrored coffee table, brand new for 295,
retails $475! 36"diameterx18"h
Everybody's gone surfing…
CUTE woody art $125 34×28, washed console table $225, 40x14x32″h. 
Still stuck on a Mother's Day gift?
Come see us, we'll show you the ropes…
Rope in this chandelier at only $225! 25″diameter x 27″h.
Such a useful piece and such beautiful detail.
Ivory cabinet just $275!! 36x15x34.25h
Just in on consignment. Modern grey leather tufted bench with metal legs $350, 67x29x18"h.
Behold the gold…
These uber GLAM gold lamps are just yummy
and just $145 ea. 32.5″h 
Such a fan of this rustic two-toned cabinet.
Just in and JUST $225, 27.5×14.5×32.5″h.
As moms, we are in it together – raising the future. We are a tribe of future makers. So let's support each other."  -Marissa Hermer
The perfect pair. Precious grey end tables with rattan drawers just $125 each, 17×13.5×31"h. So much new stuff popping up around the store…we're LOVING it.  Also in white.  
Isn't this cute? Urban industrial cabinet with a pop of turquoise. Retails online for $575, our price $325. 32x15x33h.
Beautiful in its simplicity and clean lines. This 'chofa' in light oatmeal came to us on consignment, but is BRAND NEW for $795. 131×69. Cobalt tile mirror $225, 34×57″h.
A big comfy corner chair to curl up in! Retails for $718,
our price $225 and it's brand new! 38x39x35″h. 
Deal of the day. This 42" Charleston Forge dining set retails for $3,000+, our price $695. Art $245, 46×34″h, accessories $10-$65.
Caviar taste on a hot dog budget? Come STEAL this large 92" grey sofa by BAKER for $1,295. This sofa retailed for $8,000+.
WOWZA. Seat 8 comfortably, and 10 in a pinch. Ginormous custom made table by Lorts…retailed for $6,890, our price $1165. 118×48. Green washed dining chairs just $52 each.
Sold in pairs only.
MOMS…you know you need to kick your feet up…
This adorable Dash & Albert poof retails for $228, our price just $95. 22"square x 16"h. Come on down for this sweet deal.
We interrupt this message to show you this cute pic of Ashley & Mark stuffing this month's consignment checks…
What do YOU have to consign?
A few special 'mom moments' from the LG…
and from Sarah, our marketing girl-guru, and  perhaps the most touching of all…(bottom right)
"My sweet, single mama…grabbing on and never letting go. She always told  me she'd walk through fire for me. I always thought it was just a figure of speech, but this picture makes me believe she would actually do it. Thanks, Mama, for always being there no matter what.  I love you."  
And even more 'mom moments' from YOU
that have been submitted for the contest! 
Don't forget to hop over to our Facebook page to enter.  
Does YOUR MOM deserve something SHINY this year? 
Lucky for you, we're still RINGING IN THE SPRING!
Saturday is the LAST day to enjoy these awesome discounts…
25% off bridal jewelry, VAHAN and Allison-Kaufman
15% off Marahlago and consignment pieces
30-50% off select styles
20% off all other NEW jewelry
We'll start with some of our new DESIGNER consignments…
Just-in-the-door David Yurman! Sterling silver and 14ky gold cable buckle bracelet, retails for $1450, our price just $975.
PLUS 15% off through May 5th!​ (sorry bottom cuff has sold)
Choo chooooooo…
Get on the SLANE train with this brand new consignment piece.
Sterling silver oval chain with toggle closure, 36 inches, $500.
PLUS 15% off while we RING IN THE SPRING.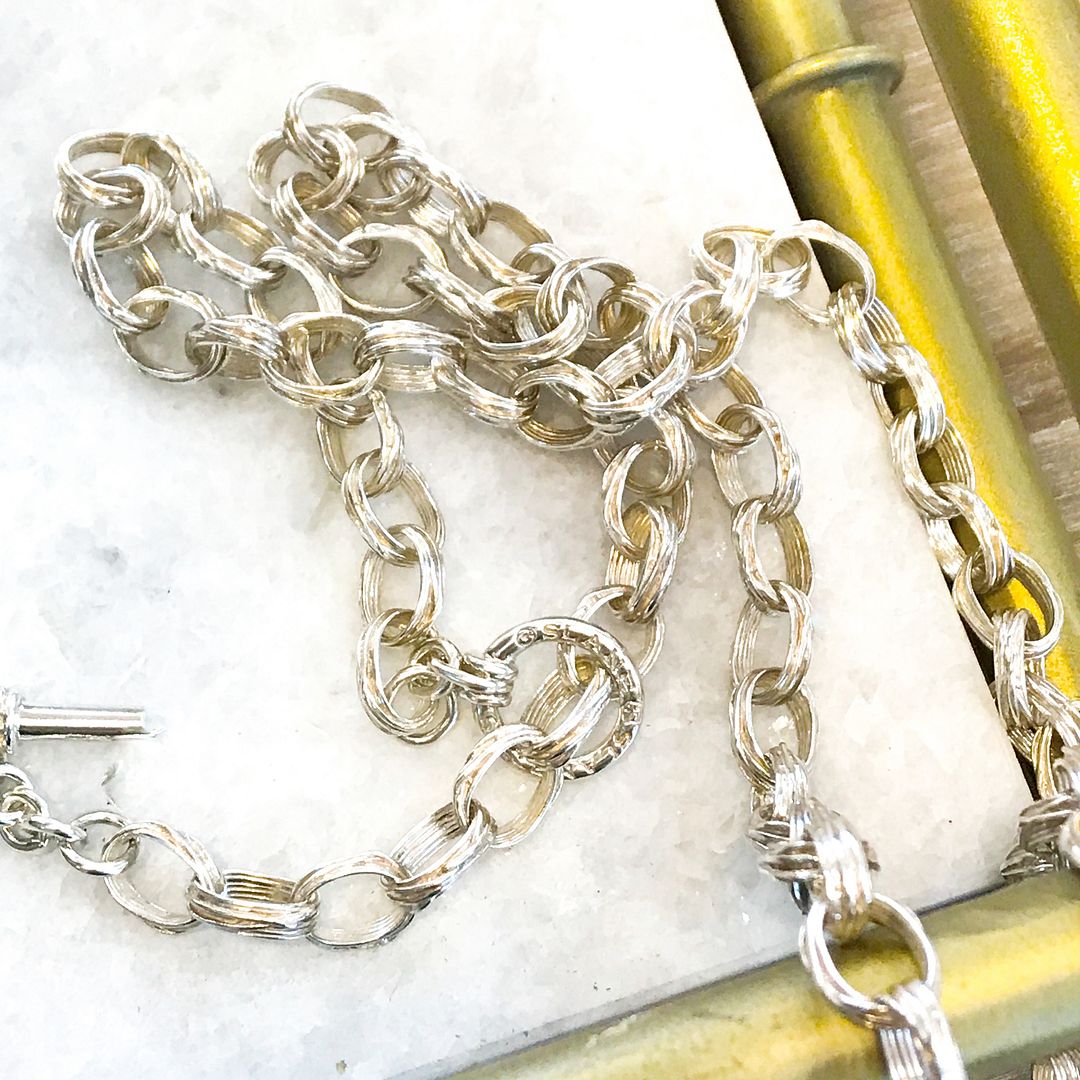 We just got a haul of HARDY on consignment…
'Palu' sterling silver necklace,18 inch chain. 2.75 inches long, $295.
'Kali' infinity link sterling silver necklace, 20 inches, $595.
Sterling silver bamboo station necklace,40 inches long, $595.
John Hardy bamboo lava sterling silver cross with white sapphires. 1.5 inches long by 1″ wide, $275. Plus 15% off.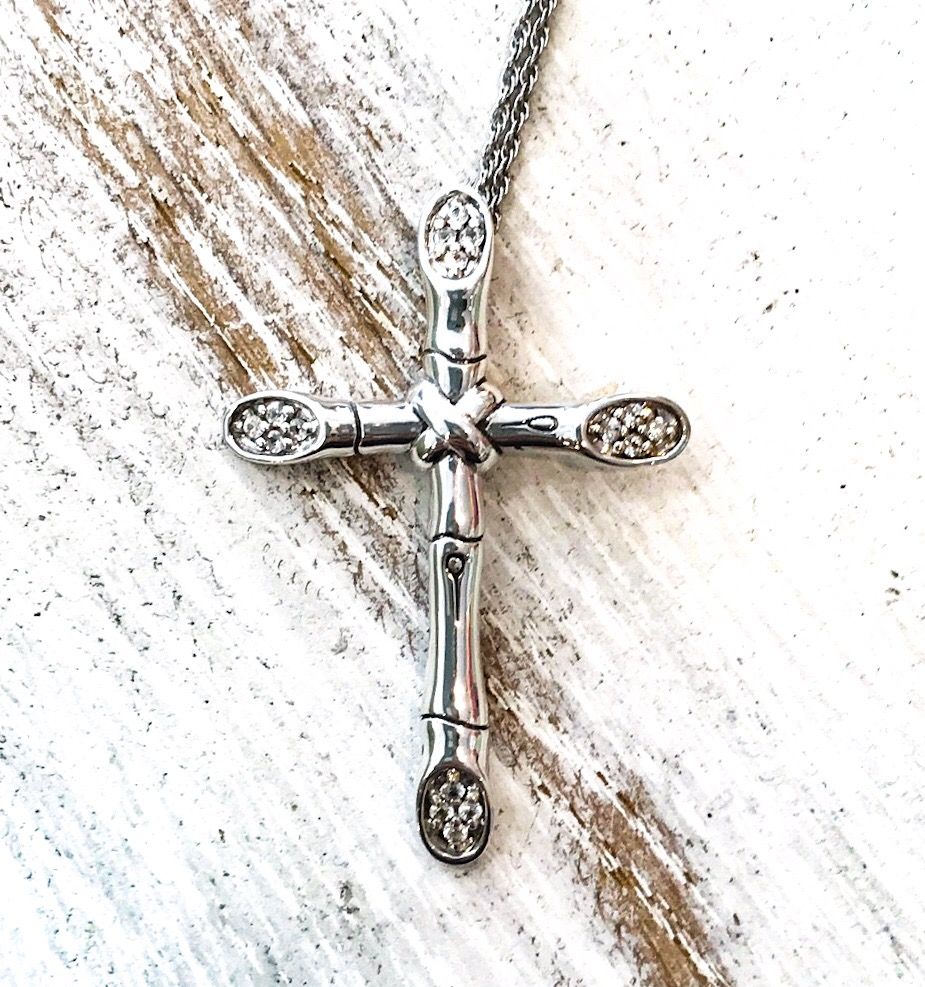 Andrea Candela sterling silver and diamond cross with 18ky gold accents, 18 inches. 1.5″ long by 1″ wide, $395.
Sterling silver and diamond earrings with 18ky gold omega back earrings. .5″ wide, $395.
Isn't is about time for some Tiffany & Co. in your life?
18kyg and diamond Atlas ring, just in and only $1395.
These are a few of my favorite things…
In LOVE with these new Lumina Gem Signature Collection
wedding bands…SUCH a nice touch.
Available in 14k white, yellow or rose gold.
.50ctw, $1245, .37ctw, $975. PLUS 20% off through Saturday.
20% off! .86ctw diamond necklace in 18kw gold, 18 inches.
Our price $3695, sale price just $2956 through Saturday.
Evocateur is HERE…
Introducing our newest line where art, innovation and jewelry collide. Each piece is handcrafted by skilled artists and can take more than a week to fabricate. We're so excited to bring this one-of-a-kind wearable art collection to Wilmington!
Just look at the COLOR. Evocateur green mosaic sea turtle 1.5″ cuff. 22k yellow gold leaf, $328.
Goldfish 1.5″ cuff. 22k yellow gold leaf, $328.
Green mosaic sea turtle 1.5″ cuff. 22k yellow gold leaf, $328.
Caribbean sea turtle 2″ cuff. 22k yellow gold leaf, $348.
"The heart of a mother is a deep abyss at the bottom of which you will always find forgiveness."
Evocateur blue fossil pendant 2″ disc, 17 inches.
22k yellow gold leaf, $258.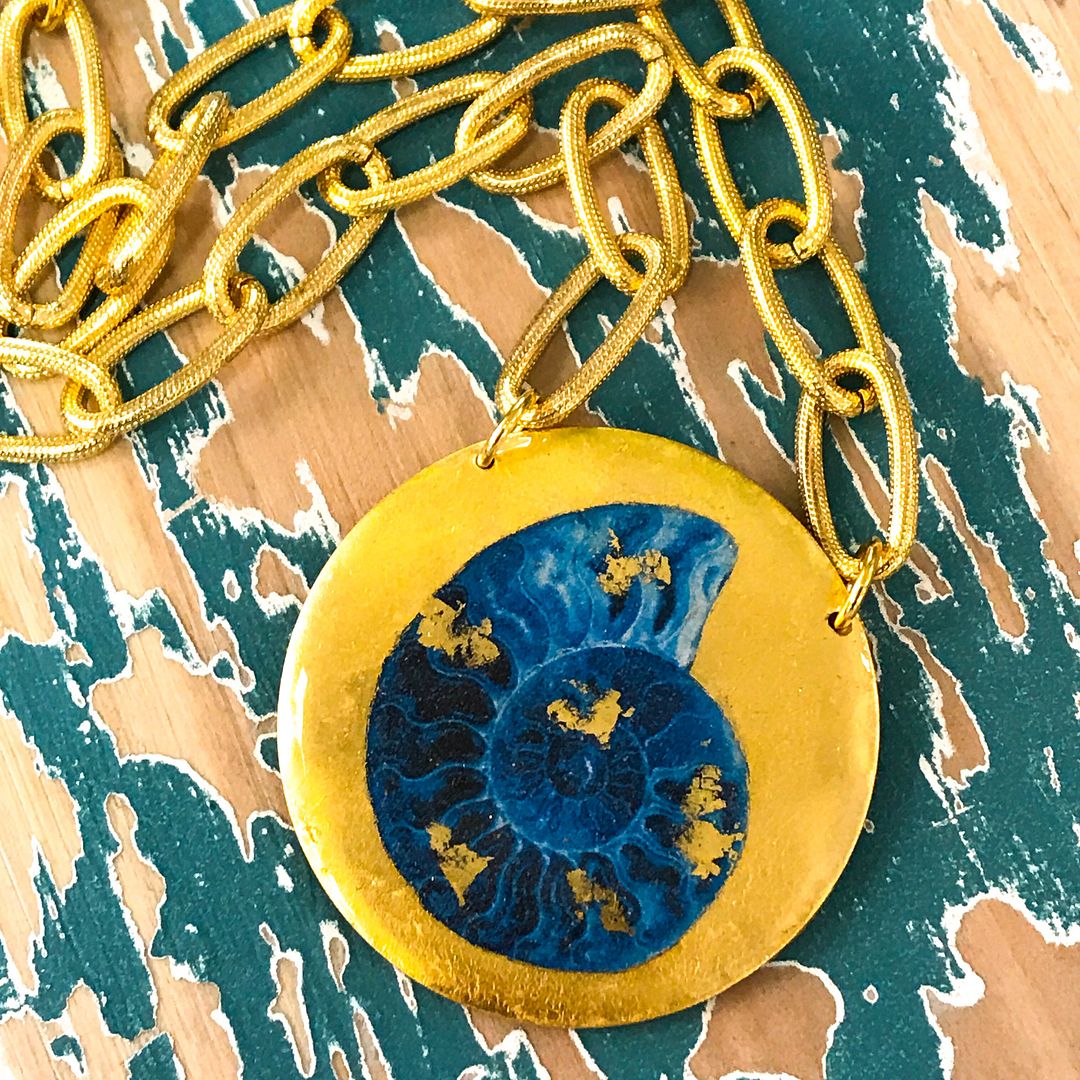 Evocateur 'Ibiza' pear pendant, 17″. 22k yellow gold leaf, $218.
Ibiza large teardrop earrings. 22k yellow gold leaf, $178.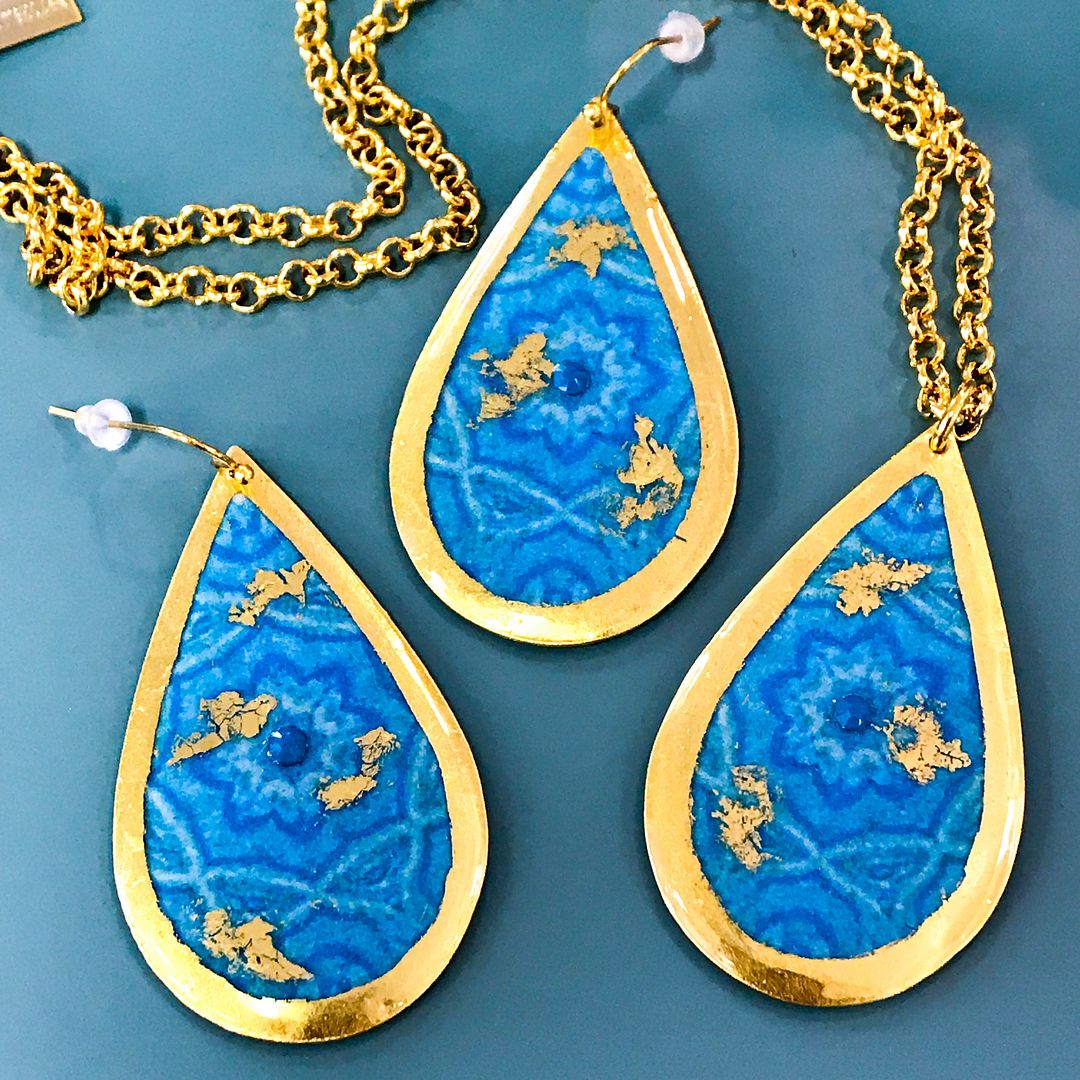 Evocateur mini teardrop earrings, just $158 a pair.
Clockwise:
Evocateur 'Lisbon' 1.5″ cuff. 22k yellow gold leaf, $328.
'Lisbon' column earrings. 22k yellow gold leaf, $188.
Evocateur 'Westport' 1.5″ cuff. 22k yellow gold leaf, $328.
'Westport' large teardrop earrings. 22k yellow gold leaf, $178.
'Bermuda' 2″ cuff. 22k yellow gold leaf, $348.
'Bermuda' mini teardrop earrings. 22k yellow gold leaf, $158.
Sea coral 2″ cuff. 22k yellow gold leaf, $348.
Red coral disc earrings. 22k yellow gold leaf, $148.
Is MOM dropping hints yet for Mother's Day?
Look at these beautiful turquoise and sterling silver teardrop earrings, just $155 PLUS 20% off until May 5th.
Indah Designs handmade sterling silver bangles.
Prices range from $58 to $88.
Say YES to Yurman. David Yurman sterling silver and 18ky gold medium link necklace, 16 inches, and now $895.50!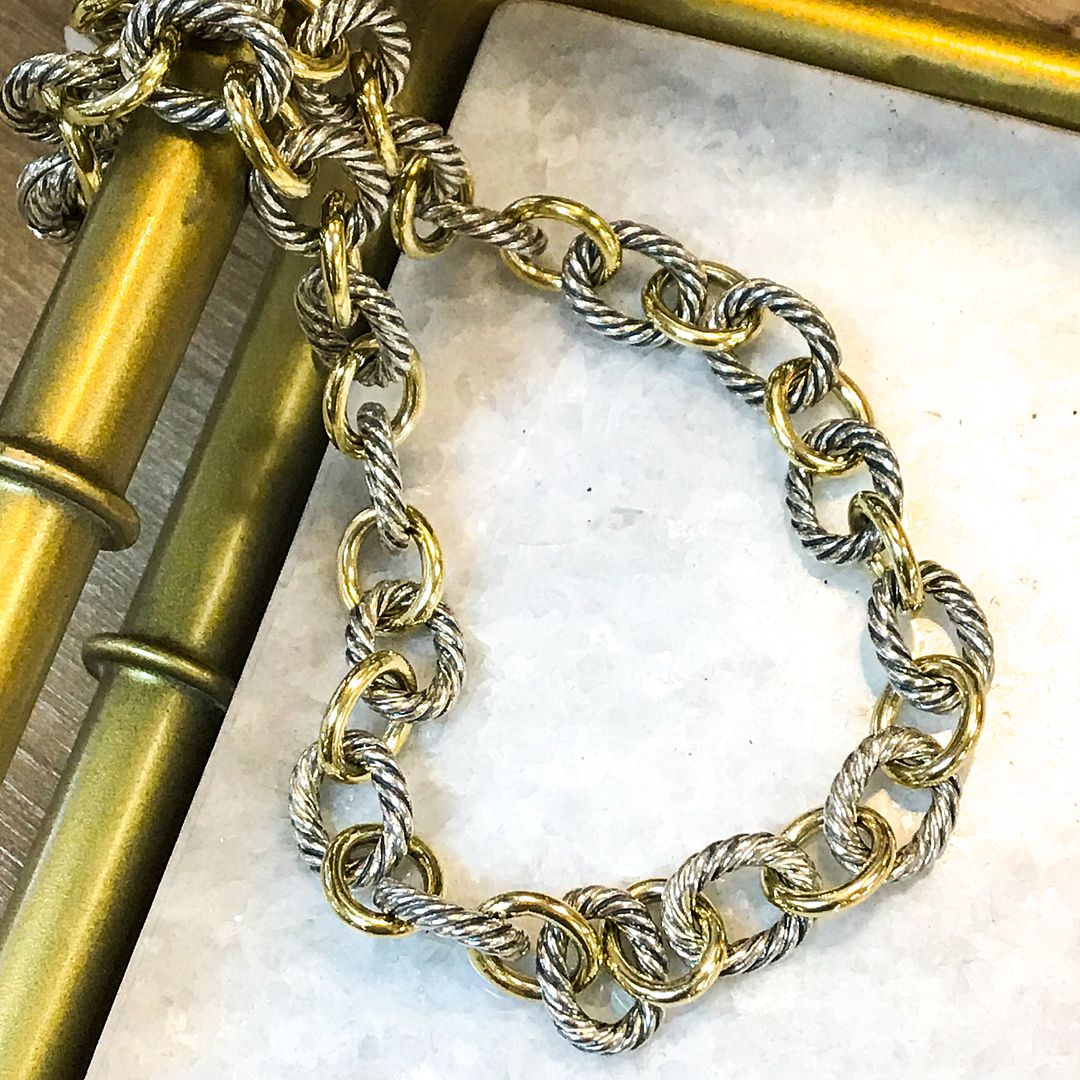 Reduced! David Yurman sterling silver multi-strand necklace with pearl and onyx was $1495, now $1345.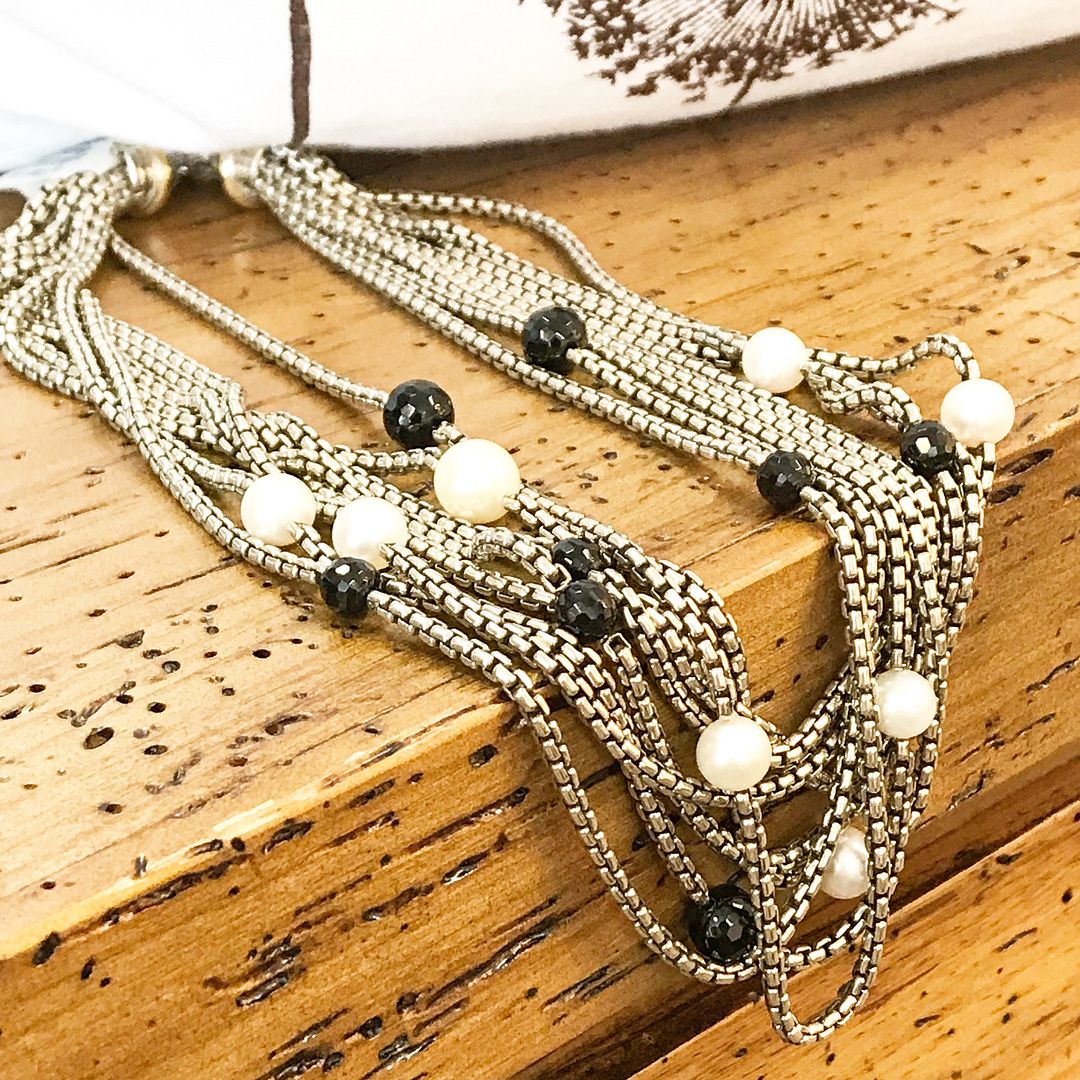 Reduced David Yurman…
11mm onyx and diamond enhancer in sterling silver –
now $715.50.
Sterling silver and 14ky gold collar necklace on sale for $535.50.
Mother of pearl earrings in sterling silver and 14ky gold  $535.50.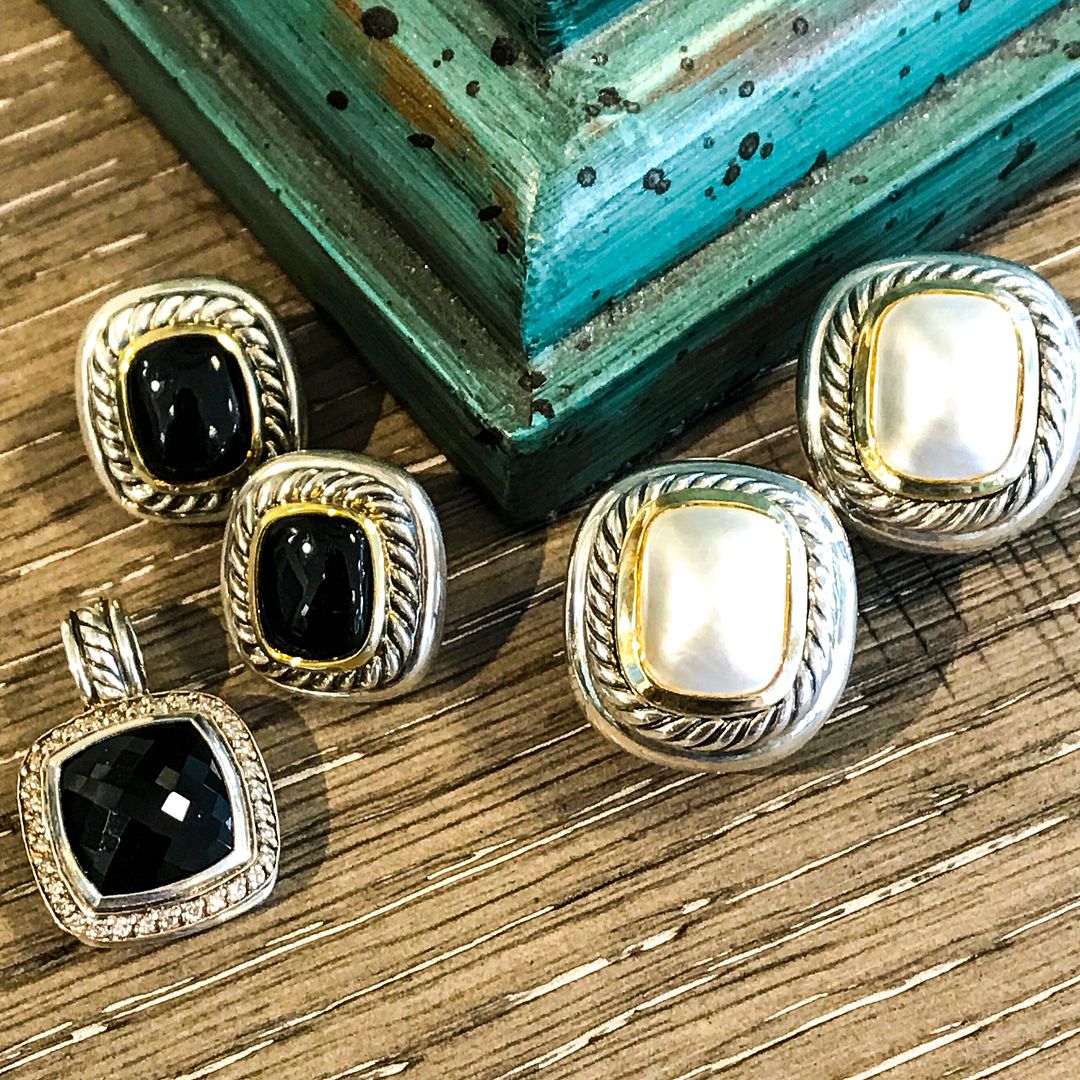 "Of all the flowers Methinks a rose is best." -William Shakespeare
Well said, Bill…we're thinking the same about rose gold…
.45ctw diamond flower earrings in 14kr gold, now $845.75.
Smokey Quartz and diamond earrings in 14k rose gold, $645.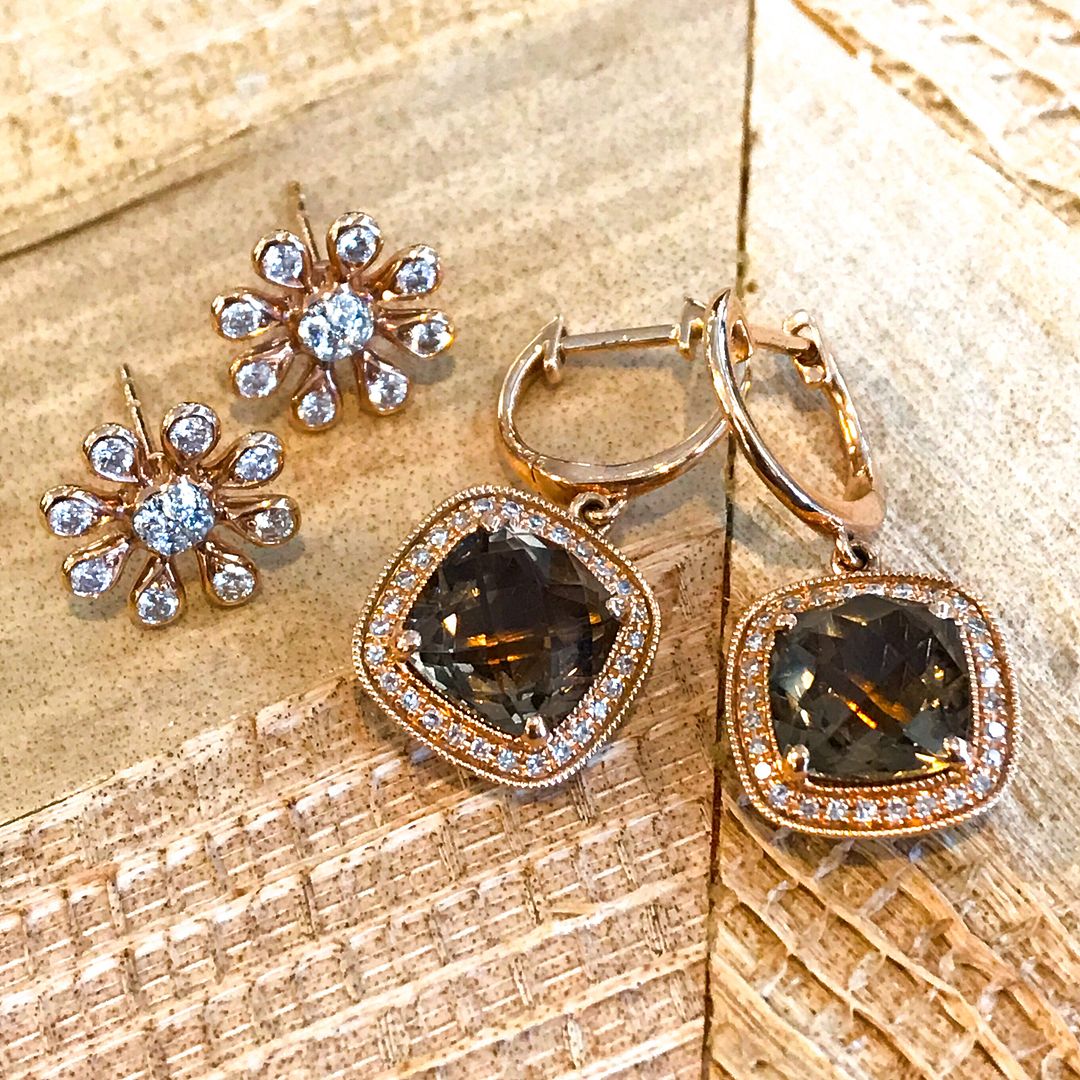 Any moms out there with December babies? 
Faceted 10×10 mm blue topaz and diamond pendant set in 14kw gold, 16 inches. $550, PLUS 15% off through Saturday.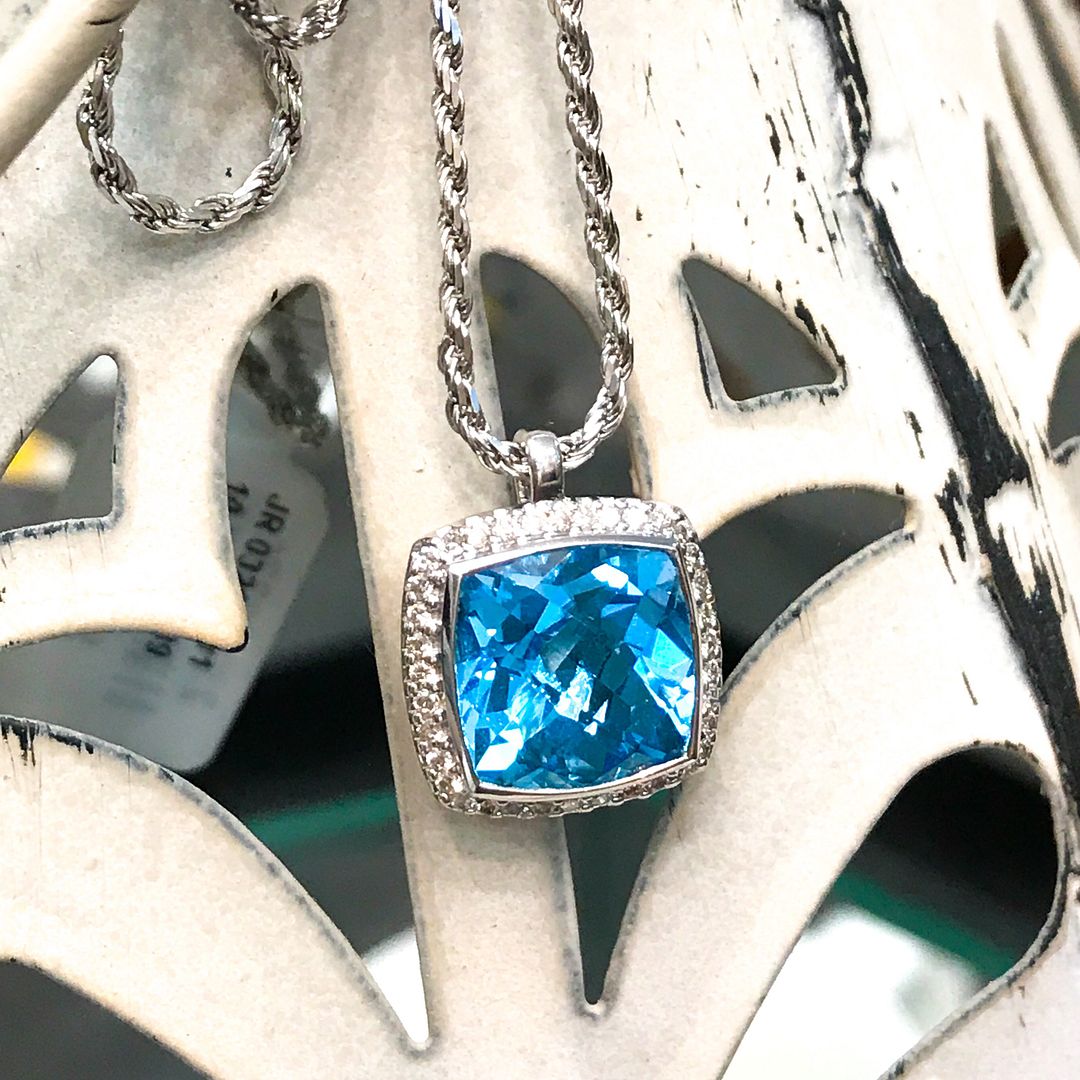 Wrap your mom up in LOVE this year on Mother's Day. Need ideas on how? Here's a beautiful 14ky gold, pearl and diamond wrap bracelet she's sure to remember. Just $295 PLUS 15% off.
RING IN THE SPRING with 15% off this 14k tri gold wedding band. Our price $550, sale price $467.50.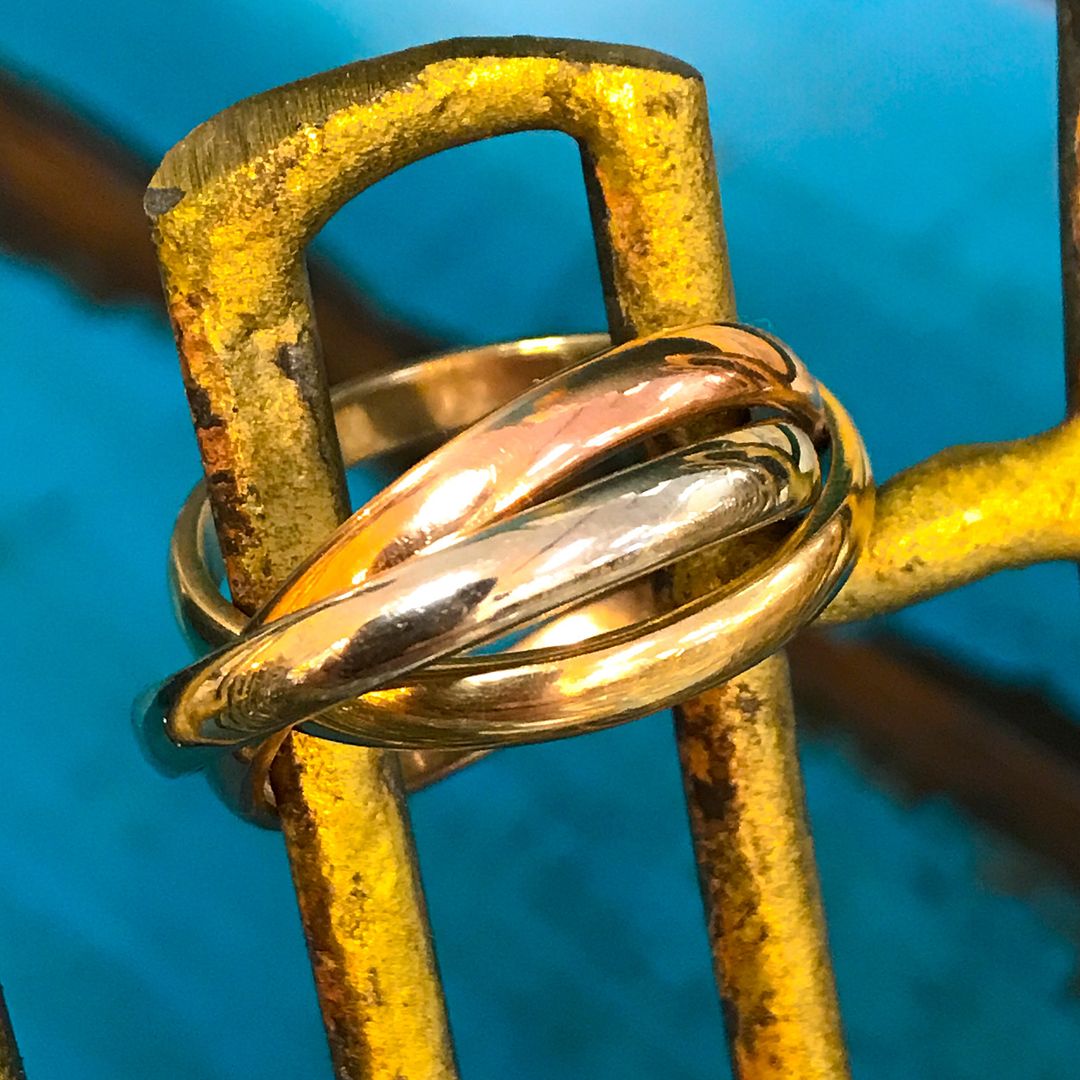 DOGgone this is pretty…and on SALE…
18k two tone gold with a brushed finish, 7 inches. 16mm wide, $2495 plus 15% off.
Before we go, we want to say THANK YOU for your donations to the Cape Fear Literacy Council in honor of Barbara Bush.
We LOVE giving back to our community and our wonderful customers share the sentiment. 
We hope you enjoyed this week's newsletter.
Have a wonderful weekend!