Want to see some beautiful ladies?  
Congratulations to the winners of our MY MOM'S A GEM photo contest, winners drawn at random. 
Ladies, come claim your prizes!  
Melanie J. – $100 Home Again gift card
Rebecca B. – $100 Lumina Gem gift card
Thanks to ALL who shared the photos and stories of the amazing moms in your lives. Here are just a few of the entries; you can see even more on our facebook page. 
And to celebrate mom even more, make sure to take
advantage of Lumina Gem's FLASH SALE this weekend.  
Take 20% off all jewelry under $500!  
We've had so much fun taking time to look at all the
MOM moments, but as usual, this week's new arrivals have been incredible…we think you will agree!  
Your eyes are not playing tricks on you…this is an outdoor sectional…YES OUTDOOR.
Summer Classics 'Venti' grey sectional retails on Frontgate for $7828, our price is just $3295 and it's BRAND NEW. 104×84″.
AND the sectional above also comes with an ottoman!  You can
see more details about this collection on Frontgate's website,
keyword search Venti.  
We also have the matching Summer Classics 'Venti' OUTDOOR sofa that retails for $3530, our price $1695, and it's BRAND NEW. 84.5x35x23.25″h.  Phone orders are accepted starting at 10am.  
Such a DRAMATIC and UNIQUE look. White ceramic lamps $125 each, 21"h. Cloudy days fine art giclee $295, 37" square.
Well, this all ROCKS…
Amazingly comfy swivel rockers just in and only $295 each, 27"w. Designer sea foam pillows, $62. Rustic console table just $395, 66x18x30"h. Wooden cube side table $225, 20x20x20"h. Sailboat art $365, 40×50"h. Resin sea foam table lamps $125 each, 27"h. 
Blue 4-door credenza retails for $1100,
our price just $695. 64x15x40.5"h.
Rustic buffet lamps $68 each.  Seafan art is sold, sorry.  
Blue abstract oil painting $225, 39" square.
Coming to a breakfast nook near you! Drop leaf table and 4 chairs just in on consignment and only $250, 40"diameter. Boat art $295, 42×34"h. Brown glass vase $24. Copper tray $38.
Super nice quality white wicker coffee table with thick glass
just $125! 42" diameter x 17"h.
There is no where else I'd rather call home…
Rich's Inlet and Mason Inlet map giclee $225 each, 26×47.5″h. 
Turquoise lamps -SO CUTE- $52 each, 28″h.
Wooden mermaid tray $45.
Ivory console – brand new and only $595, 60x17x32″h.
At the center of this MAGNIFICENCE we have this fab large-scale oil abstract – $425, 74×50″h. Reclaimed wood console retails for $3500, our price just $1295. Gold lamps $125 each, 36″h. Large white ginger jar $175 each. Medium ginger jar $95 each.
Gold faux bamboo marble top tray $75. 
More EXQUISITE ginger jars…these are some of the most unique we have seen… $95 ea. Large scale, 20"h 12" diameter
Haverty's wing back patterned chairs just in on consignment – retail for $300 ea, our price just $175 ea, and they are in excellent condition. 32″h table lamps $125 each. Large-scale boat giclee $365, 40.5×56.75″h. Nautica end tables with glass tops just $145 each. Ceramic vases $12-18.
2 door white console with 2 mirrored cabinet doors $245, 40x15x31.5″h. Lavender lamp $24. And a smaller version of the boat fine art giclee $275, 32×44.25″h. 
Colorful swivel gliders in like new condition
just $495 each, 31.5″w.
Fabulous rattan dinette set with 4 chairs just in on consignment – ONLY $295, 47.5″h. Table top accessories $6-8.
Solid wood 2 drawer dresser/media center $650, 72x19x27″h. Large leaf on the stand $34, medium $32.  
Large scale abstract $295 59X47.
Haverty's striped chair on consignment, $350, 37.5x36x36″h. Cream microfiber chaise $295, 33x58x32″h. Glass table lamp $95.
Beach house giclee $275, 41.25×29.5″h.
So pretty and soft…
Spa blue bench $375, 55x21x20″h.
Natural upholstered bench $325,59x17x19.5″h. 
Come tour the GREAT OUTDOORS at Home Again…
Wicker outdoor sectional (89×89") and ottoman, just off the truck and only $1295. We can't keep this stuff in…
A great outdoor consignment…
Outdoor dining set with 4 chairs just $395, 36″ square.
Coordinating white wicker console just $95. 
This won't last but a HOT MINUTE. 4 piece semi-circle 'Pasadena' set by Frontgate just in on consignment. 
Retails for $3,000+, our price $1095.
Perfect for smaller spaces.  
White outdoor table retails for $259, our price $175. 29″ square.
White stackable chairs retails for $139, our price just $95 each. Table top accessories $10-14 each. 
CRAZY good deal on this 5 piece patio set in great condition –
just $95! 27.5" diameter. 
Absolutely fabulous look…this table is good looking enough for indoors, but can be used outdoors as well.  
Zinc topped dining pedestal table $595, 47.5 diameter x 32″h. Linen dining chairs with nail head accents $225 each, sold in pairs only, 6 available. Koi ginger jar $95. Metal planter $48.
These are so FUN and colorful – mermaid and sea-life canvases,
$125-$145.
The outdoor fun continues…this set is much richer in person.  
Outdoor patio sectional and coffee table, $1,995, brand new.
Decorative pillows $22-46 each.
Let there be LIGHT. We told you we had some great chandeliers coming, and here they are!  Prices on image. 
So much prettier in person.  
YAASSSSS. Super cool beaded ivory mirror $225, 31.5" square. 
We love getting BRAND NAME consignments…
Pottery Barn shabby white dining table ONLY $225, 42"h. White oval back side chairs just $125 each, sold in pairs. Tall koi fish ginger jar $95. Large wide ginger jar $195.
One of the ginger jars from above had to come home with me
and is now proudly holding court on my dining room table… 
c'est magnifique! $195.  18″w 13″h
Adorable green side table with cabinet and drawer – brand new and retails for $379, our price just $225, 22x16x33"h. 
"You can't hoard fun. It has no shelf life."
-Hunter Thompson
But we beg to differ…
These urban industrial beauties retailed for $1500 each,
our price just $795 each. 68x20x75.5"h.
Luxe looks for LESS. King bed just in on consignment, but came to us new in the box. Retails $1320, our price, $895. Coordinating bench retails $462, our price, $225! 57x16x19"h.
Sassy silver wooden cabinet with mirrored drawers
just in and JUST $165, 32x24x30.5.
Just in on consignment. Rattan dinette set with glass top and 4 chairs! Retails for $1658, our price just $695.
WINE time. Just in on consignment – custom wooden wine rack retails for $1000, our price just $295.
CUCKOO for coastal art…
So many many to choose from starting at just $275.
What a DEAL. Just in on consignment – espresso counter height dining table with six chairs and nailhead accents $795, 40x72x36"h. Eembellished oil painting retails for $506, our price $375, 60×50"h. Ginger jar and vase $42 each.
Glass table lamps $95 each, 29"h.
We all love a great sectional at a GREAT price. Just in and brand new – $995, 114×86"h. Decorative pillows from $32. 
Just in! Nice two-tone dining table just $495. 
54" round as shown, plus an additional 20"leaf.
I'm a FOO for you… marble look ceramic foo dogs just $68 each.
Just in and sure to FLY out the door. New butterfly print $145, 25×39"h. Large cream ceramic lamp $125, 33"h. 
Sometimes WE can't even believe these prices around here…
Ivory nailhead trim textured sofa just $695, 83×41"d.
Loveseat $595, 59×41"d.
Blue and white FOREVER… Geometric ginger jars brand new and $95 each, large scale, 16.5×10"d.
A quick intermission sponsored by your mom moments
from this past week. Looking through all of the entries, these words come to mind. Thanks for sharing…
  AMAZING
LOVING
 STRONG
  HAPPY
   SELFLESS
    GRACEFUL
Surprise! We're marking down for Mother's Day.
Friday, May 11th and Saturday, May 12th, take 20% off jewelry under $500. Stop by and see us to take advantage of this quick flash sale…
This week's designer consignments have blown us away. This is what consignment dreams are made of. Just look at the unique pieces that have come to us this week.
If only they could talk…
 "For more than 40 years, his designs were sought after by Queen Elizabeth, Natalie Wood, Valentino and Indira Gandhi." -WWD
And, guess what? We have some right here at Lumina Gem.
Become a part of history with jewelry from the
world renowned Burl Marx…
Burle Marx tourmaline and 18ky gold Brazilian made ring, $1995.
Just AMAZING…
Burle Marx onyx and 18ky gold Brazilian made ring, $2395.
Onyx and 18ky gold Brazilian made clip on earrings, $2895.
We're gonna be sad to see these pieces go…
Burle Marx 18ky gold Brazilian made bracelet, $3995.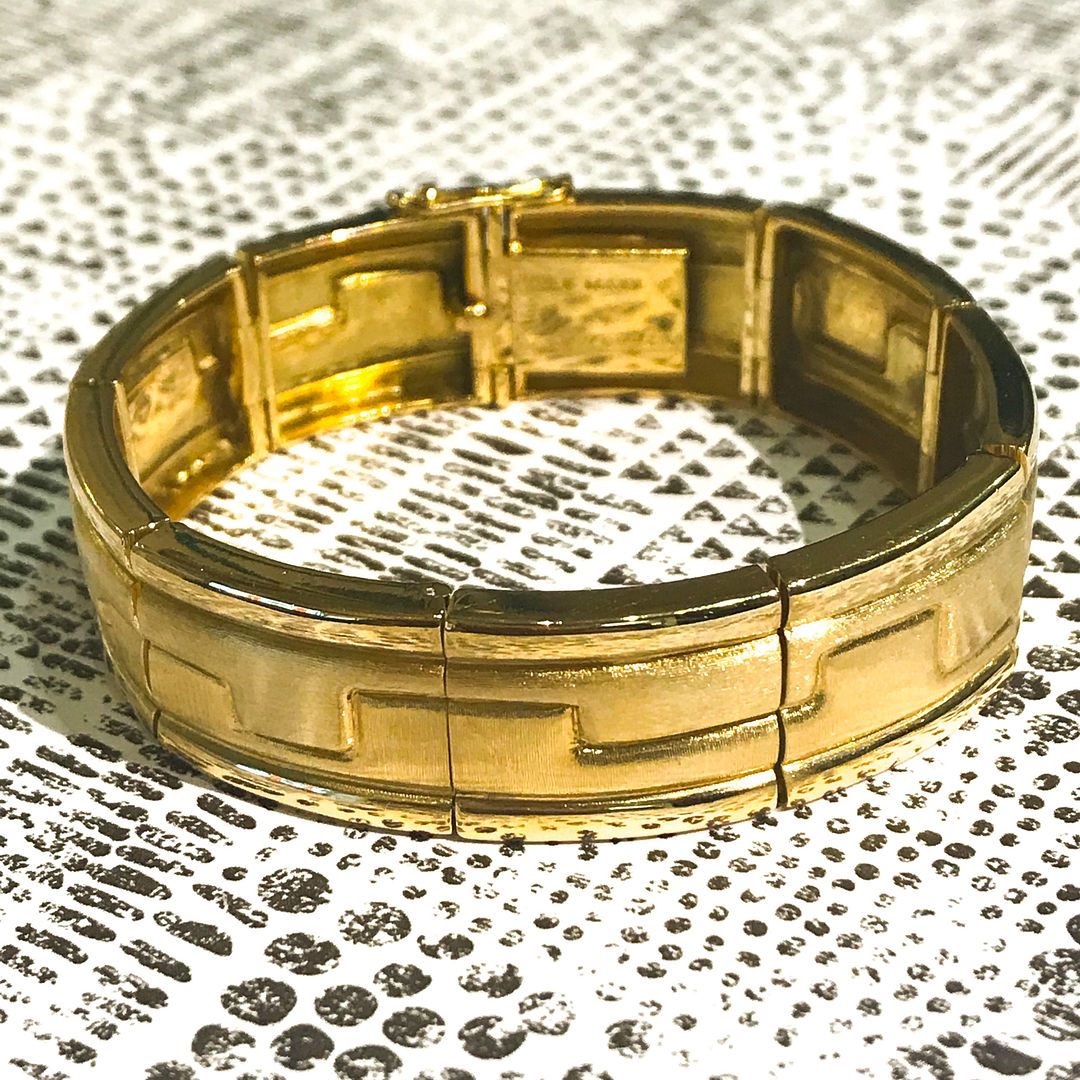 I almost didn't take off the gold one… 🙂
Schnider & Hammer .17ctw diamond flower band
in 18ky gold $1395. 
Schnider & Hammer hand crafted 18k grey gold band with floral detail, .18ctw diamond, $1195.
Loving the architectural style of these Henrich & Denzel rings.
So dreamy…
(left) Hand crafted 18k yellow gold band with
.48ctw in diamonds, $1795.
(right) 18k yellow gold band with 1.06ctw diamond accents, $2795.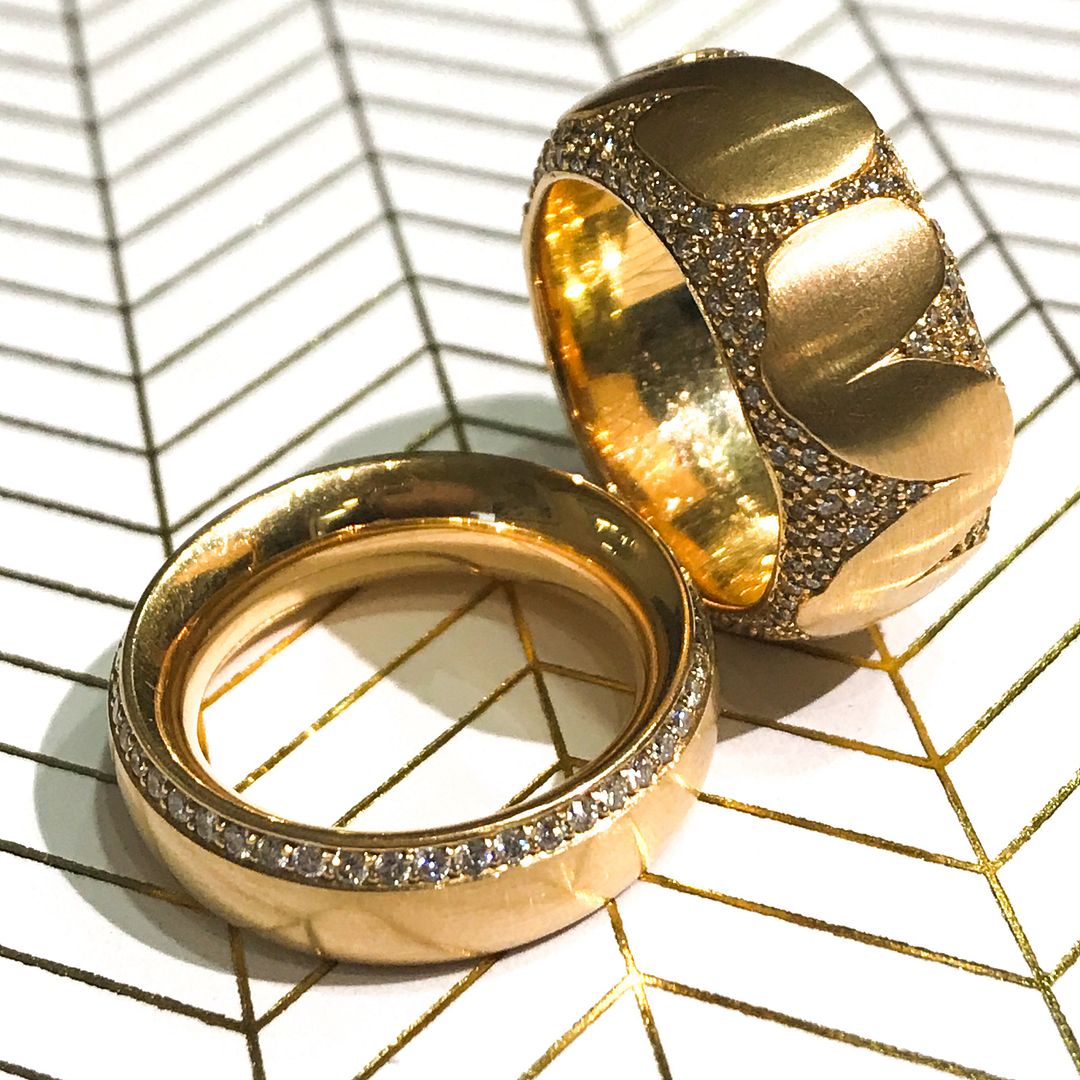 Oh, the detail in THESE…
(top left) Jabel 18k yellow gold and platinum ring
with .10ctw in diamonds, $1395. 
(bottom) Van Craeynest hand carved band in
18k yellow gold and platinum, $1995.
(top right) Van Craeynest 18k yellow gold hand carved band with .08ctw in emeralds and .05ctw in diamonds$1795. 
By George, I think we've got it…
George Sawyer hand crafted mokume band in 14k and
22k gold and sterling silver, $1595.
Watch out, look what we just got…
Hermes watch with white dial and purple watch band, $695.
Rolex Datejust Model 69173 U****** serial with Arabic numeral Ivory Jubilee dial, fluted bezel and jubilee bracelet. Comes with original box and papers. 1 year warranty on movement from time of purchase. $3695.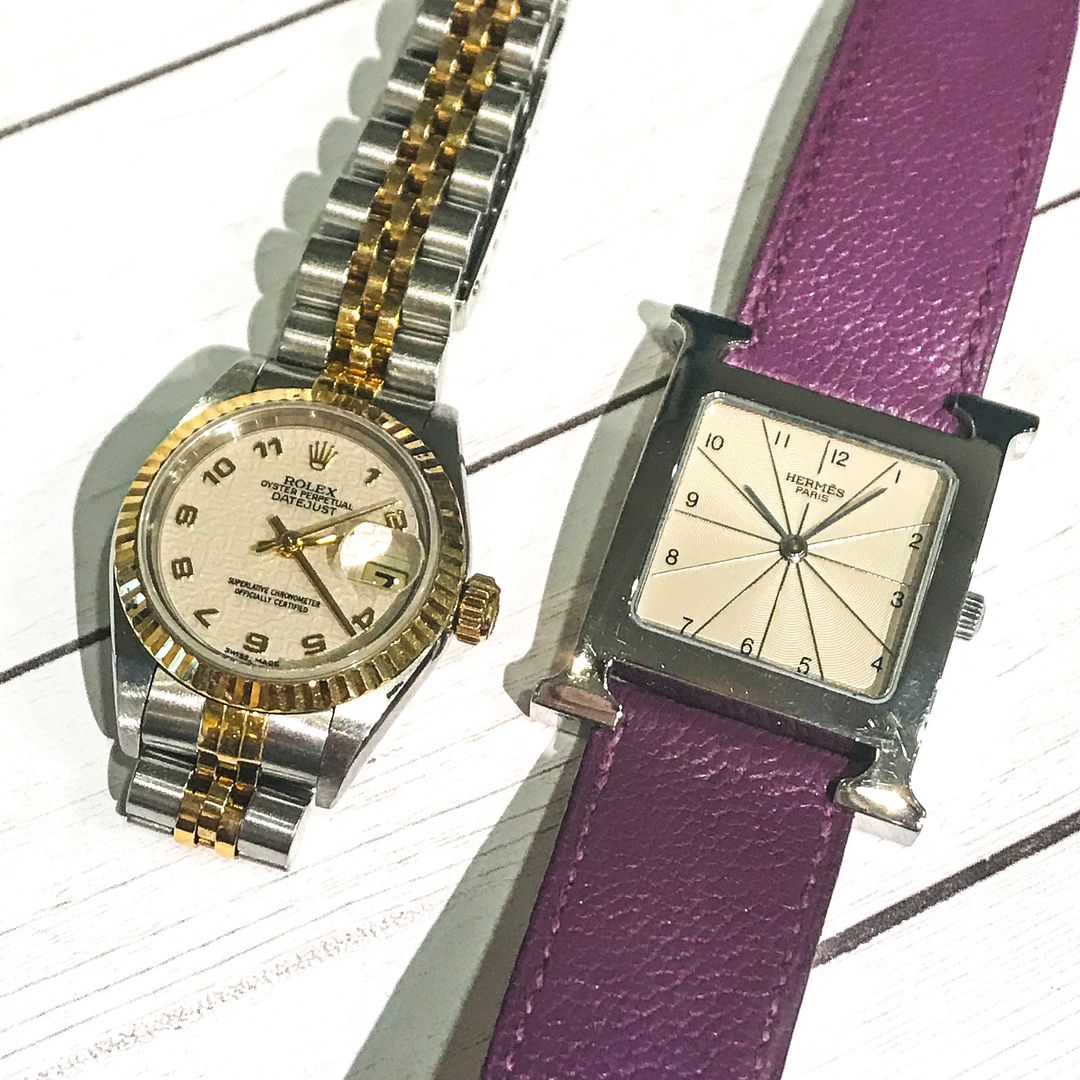 Tiffany & Co. "Return to Tiffany" tag on
16″ toggle chain necklace, $295. Comes with pouch.
Hello, my prince! Roberto Coin 'Tiny Treasures' diamond frog necklace in 18ky gold just in on consignment and $495. 
We know y'all are loving these – we just got more in this week…
Evocateur 'Rorschach' 2″ 22ky gold leaf cuff, $348.
Turquoise 1.5″ 22ky gold leaf cuff, $288.
Blue fossil 2″ 22ky gold leaf cuff, $388.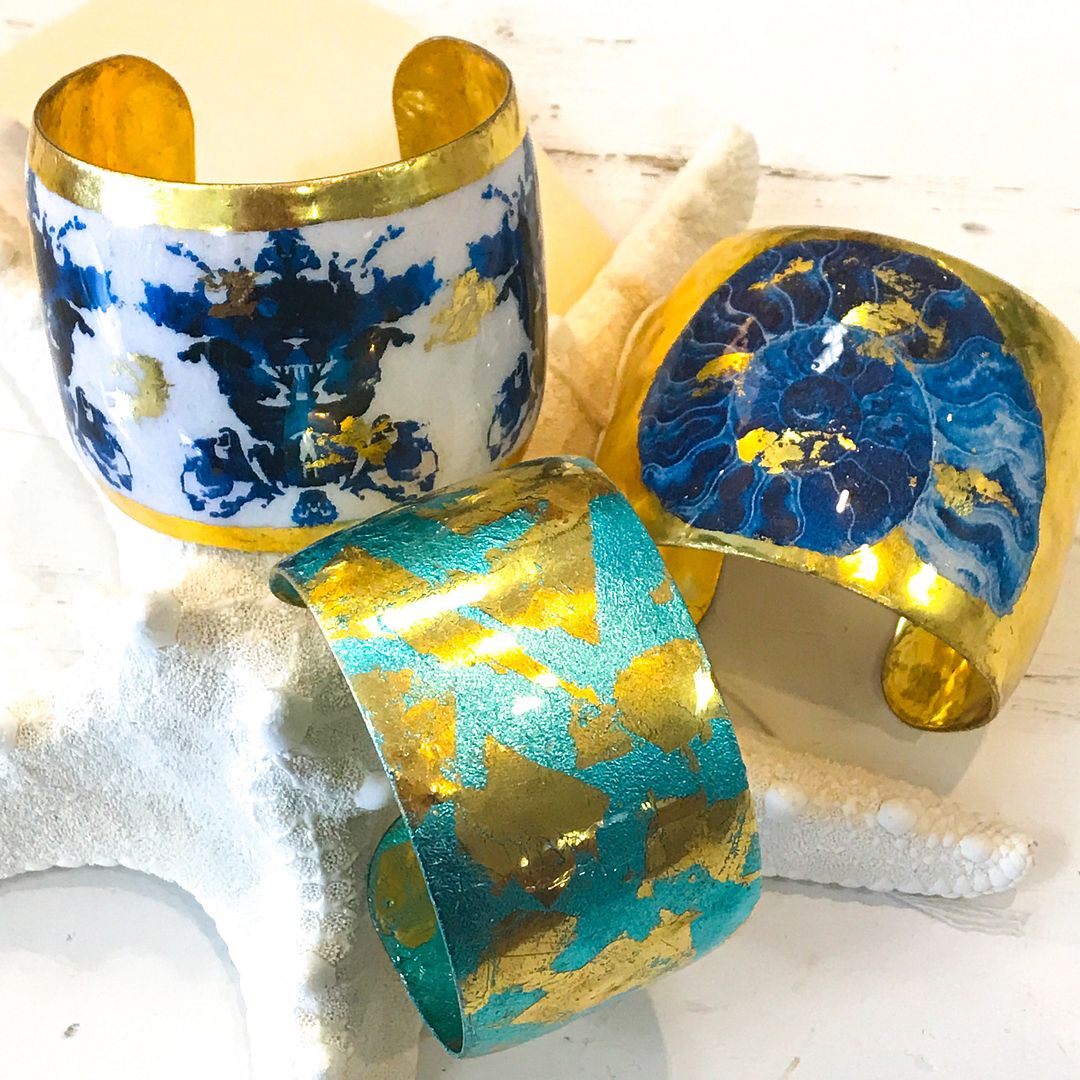 Just in the door – Charles Garnier sterling silver and plated
sterling silver cuffs with CZ cushion, $175 each. 
Leggo my Marahlago… 🙂
Marahlago Indigo larimar and sterling silver ring, 22mm, $279.
We can't keep these in stock…
Marahlago "Indra" larimar hinged bangle in sterling silver, $480.
"Indra" larimar crossover ring in sterling silver. 13mm, $145.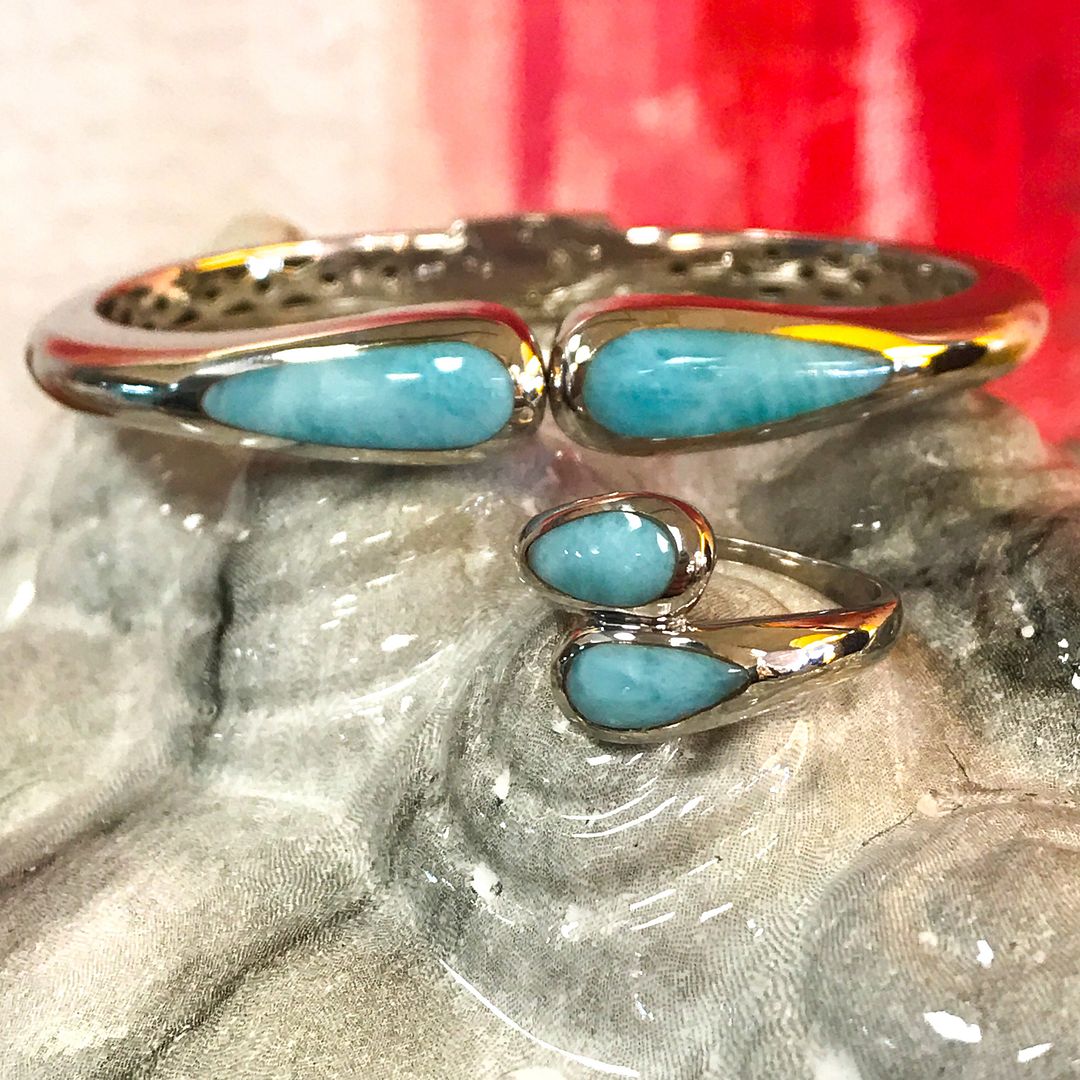 We say, less bitter, more GLITTER…
Charles Garnier 16mm 'Lianna' hoop 18ky/925, $65.
14ky gold plated sterling silver 14mm studs, $55.
Sterling silver bangle, $125.
Give back in style with Lumina Gem's own rEVOLVE brand necklace. Triangle sterling silver stardust tubes on an 18" sterling silver chain, $120. A portion of the proceeds go to a beloved local charity, DREAMS of Wilmington.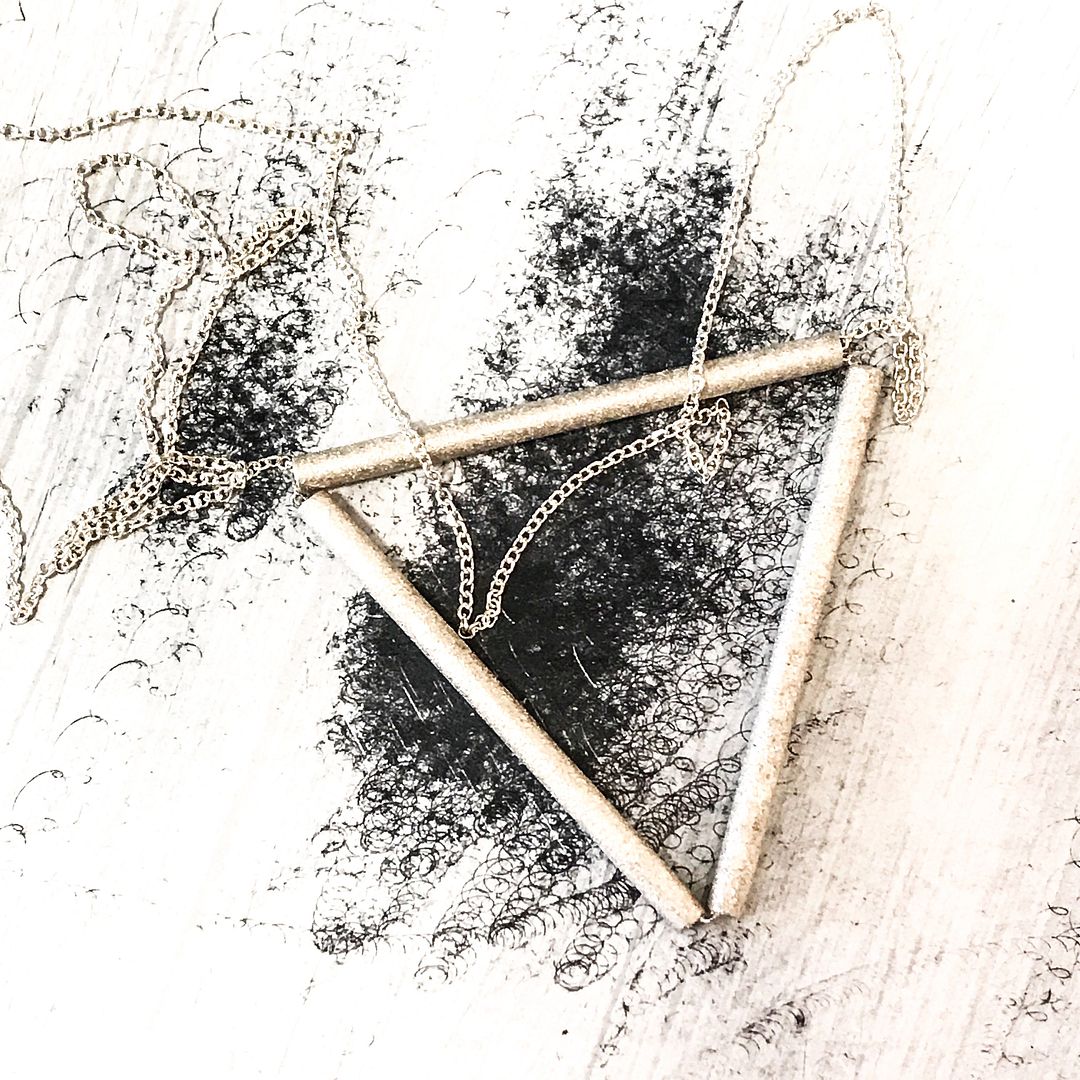 Large sterling silver oval link bracelet,
7 inches. 20mm wide link, $355.
Matching necklace, $595.
Hurry in before this VAHAN be GONE…
VAHAN .09ctw diamond 6mm open cuff in sterling silver
with 14ky gold accents, $1500.
Onyx and diamond cuff in sterling silver
and 14ky gold, 4 mm, $2375.
.18ctw diamond 6mm sterling silver and 14kyg bracelet, $2495.
You should see this baby SPARKLE.
Beautiful new consignment engagement ring just in
and absolutely stunning. 18k white gold 2ctw with 1.33ct center – near colorless. $10,750.
Another lovely consignment…
3ct morganite, .50ctw diamonds in 14k rose gold, $1495.
Nancy Lincoln hand formed cuff in sterling silver and 18k yellow gold. Was $795, now just $395. Save over 50%.
Ring POP!
Turquoise and diamond ring with hinged shank
in yellow gold, $3495.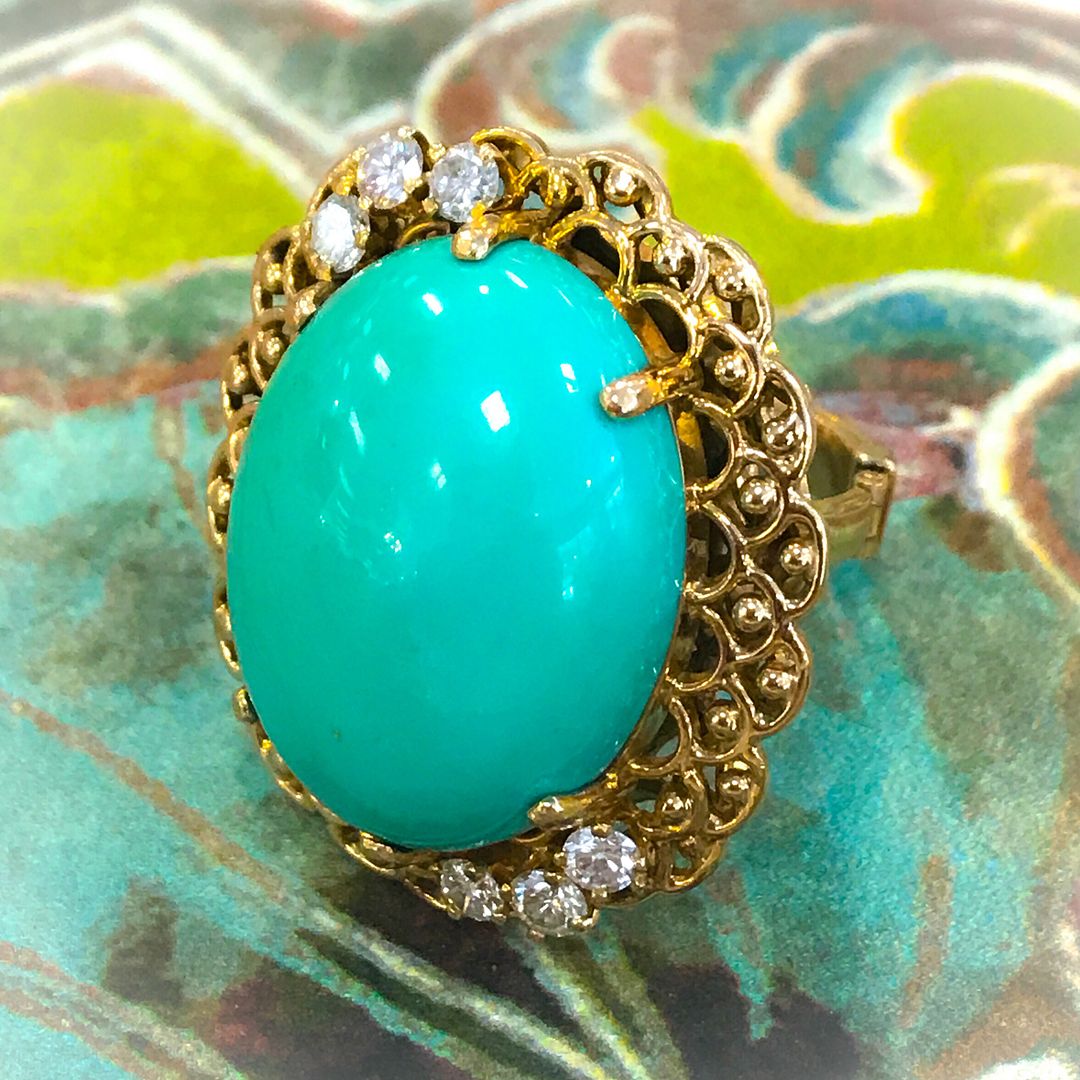 We're not meshin' around here at Lumina Gem…
Sterling silver mesh chain link necklace $395, 20 in.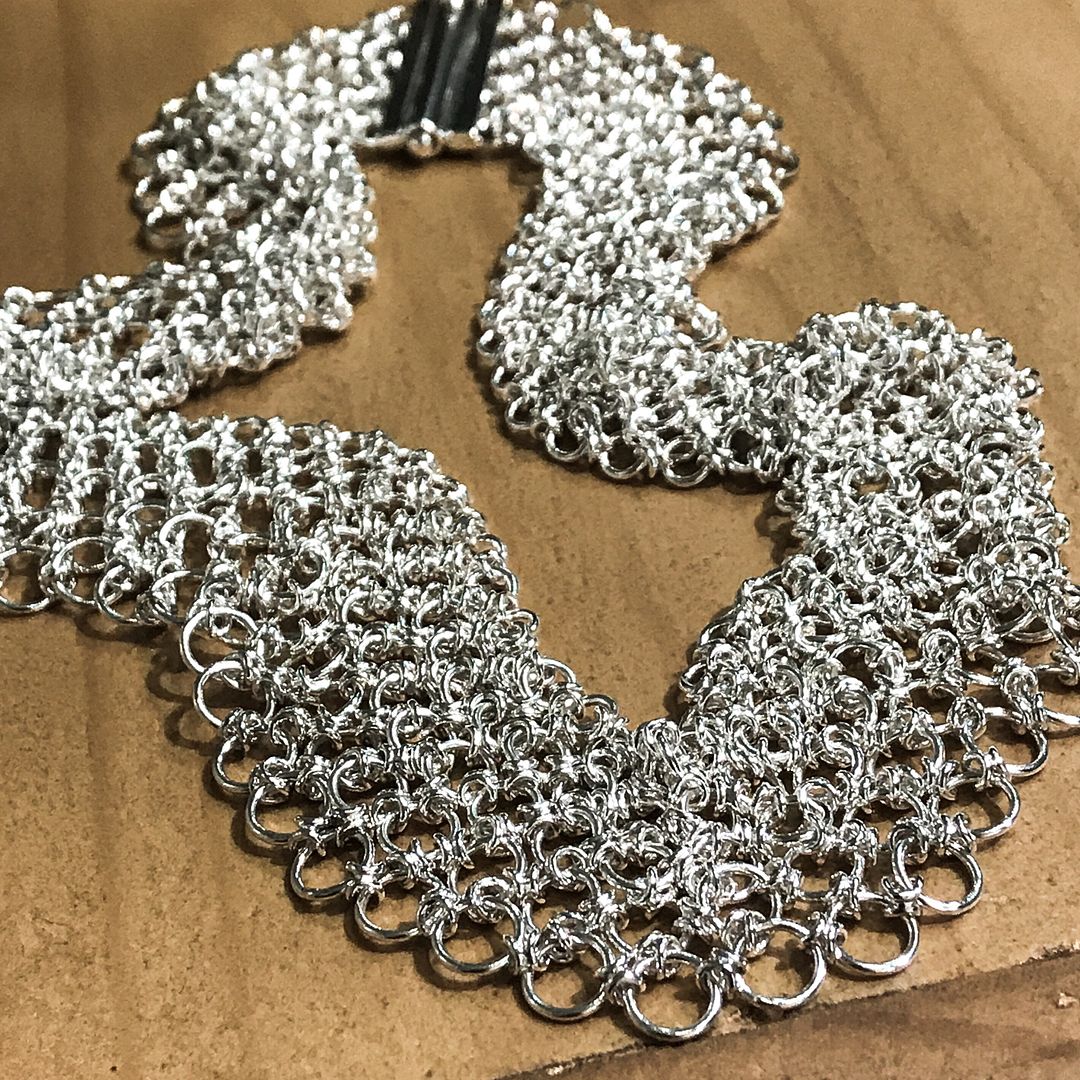 Designer consignment ALERT.
Charles Krypell sterling silver and 18ky gold filigree necklace,
17 inches. 43 x 23mm. $440 
We OPALogize for all these temptations, but we're on a roll.
Antonio Bernardo black opal and 18kt cylinder necklace.
17 inches. Was $7995, now 3995. Save over 50%.
"Mother's hold their children's hands for a short while, but their hearts FOREVER." This Roberto Coin "Tiny Treasures" diamond heart necklace in 18k rose gold would make any Mom smile.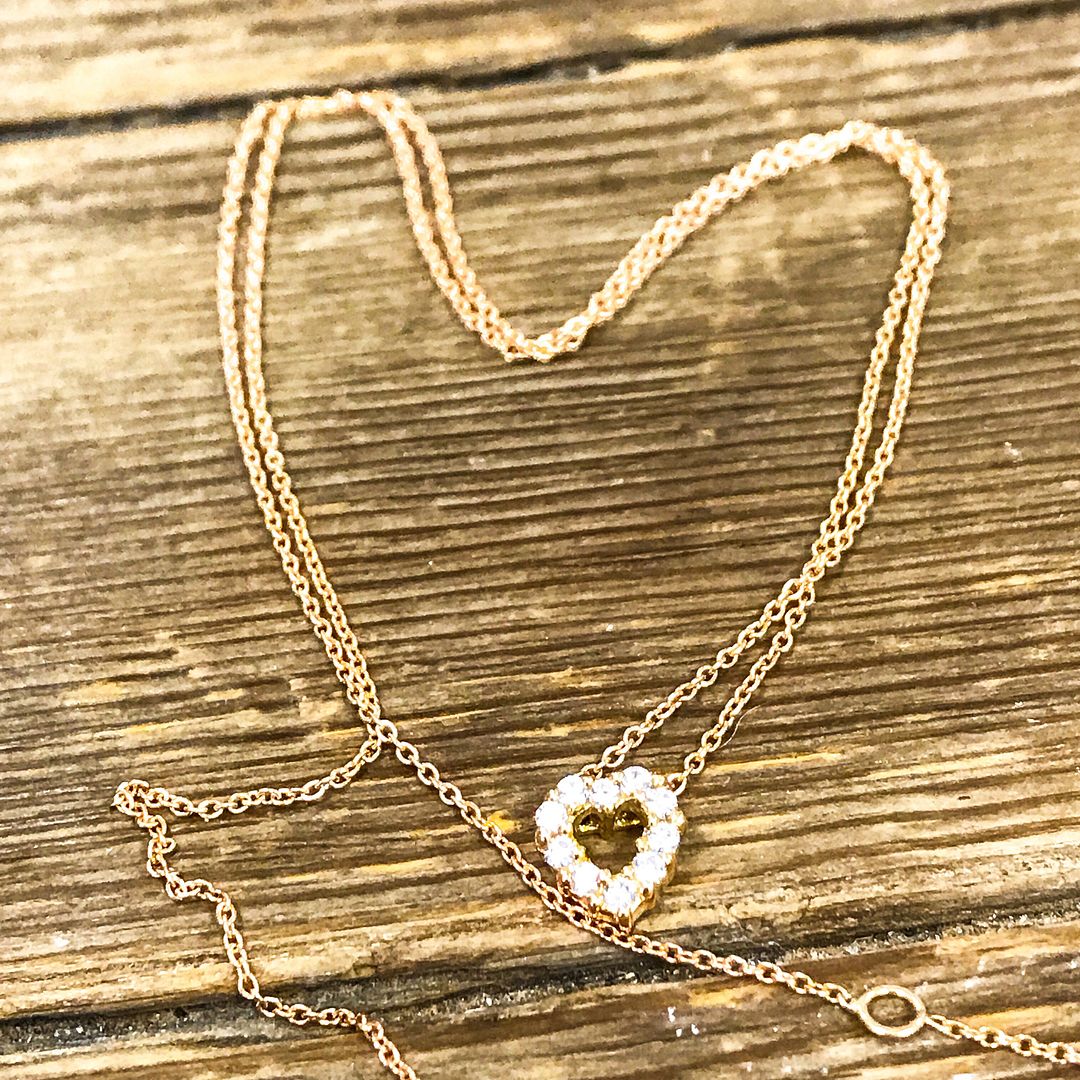 Beautiful new consignment piece just in. 18ky gold
and diamond pendant on an 18" chain. $2795.
Pretty new pendants just in on consignment…
14kw gold emerald and diamond pendant and 16 inch chain, $745.
Levian blue and white diamond pendant in 14k white gold and
18 inch chain, $1195!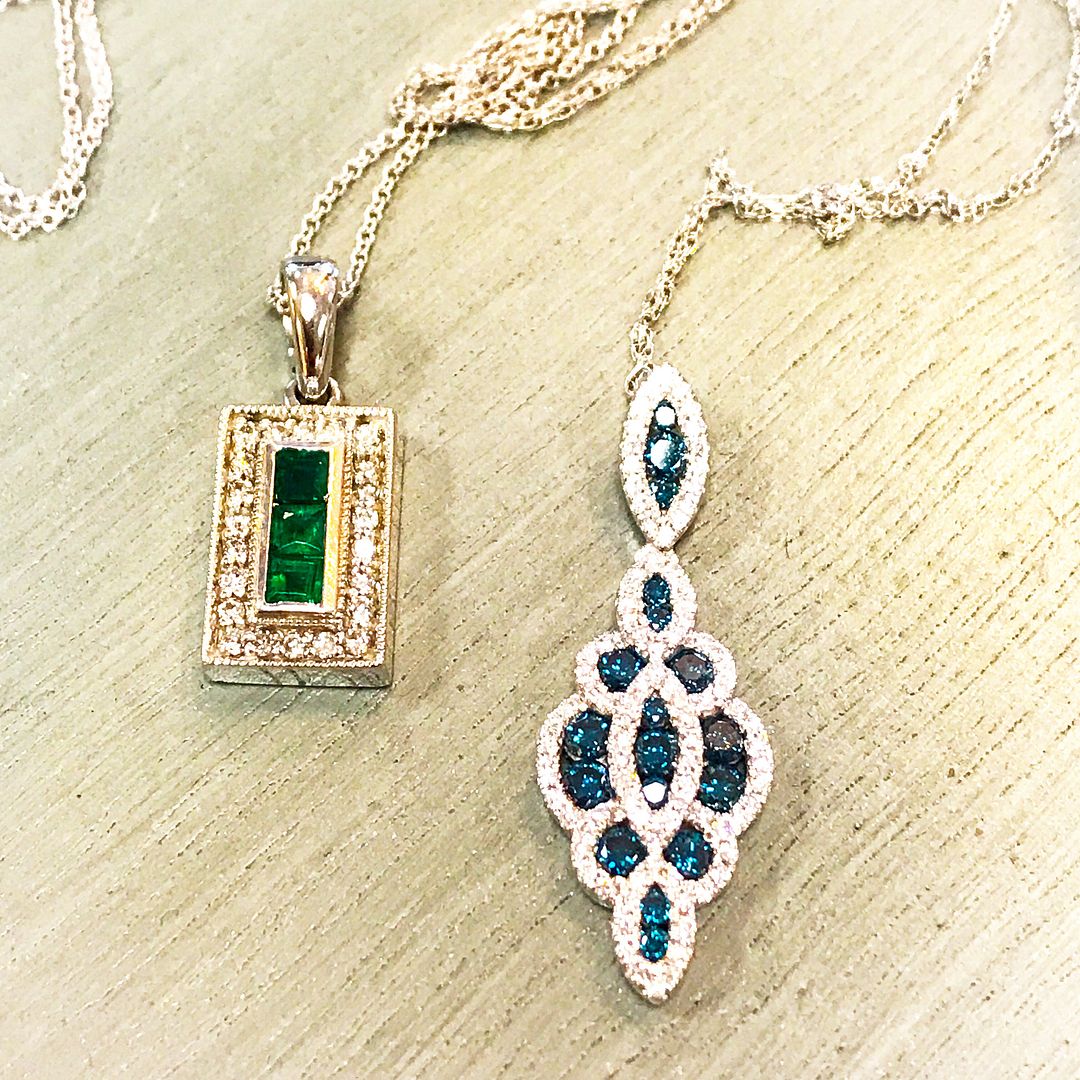 Classic and colorful – amethyst and diamond earrings
in 14ky gold, .75" long. $695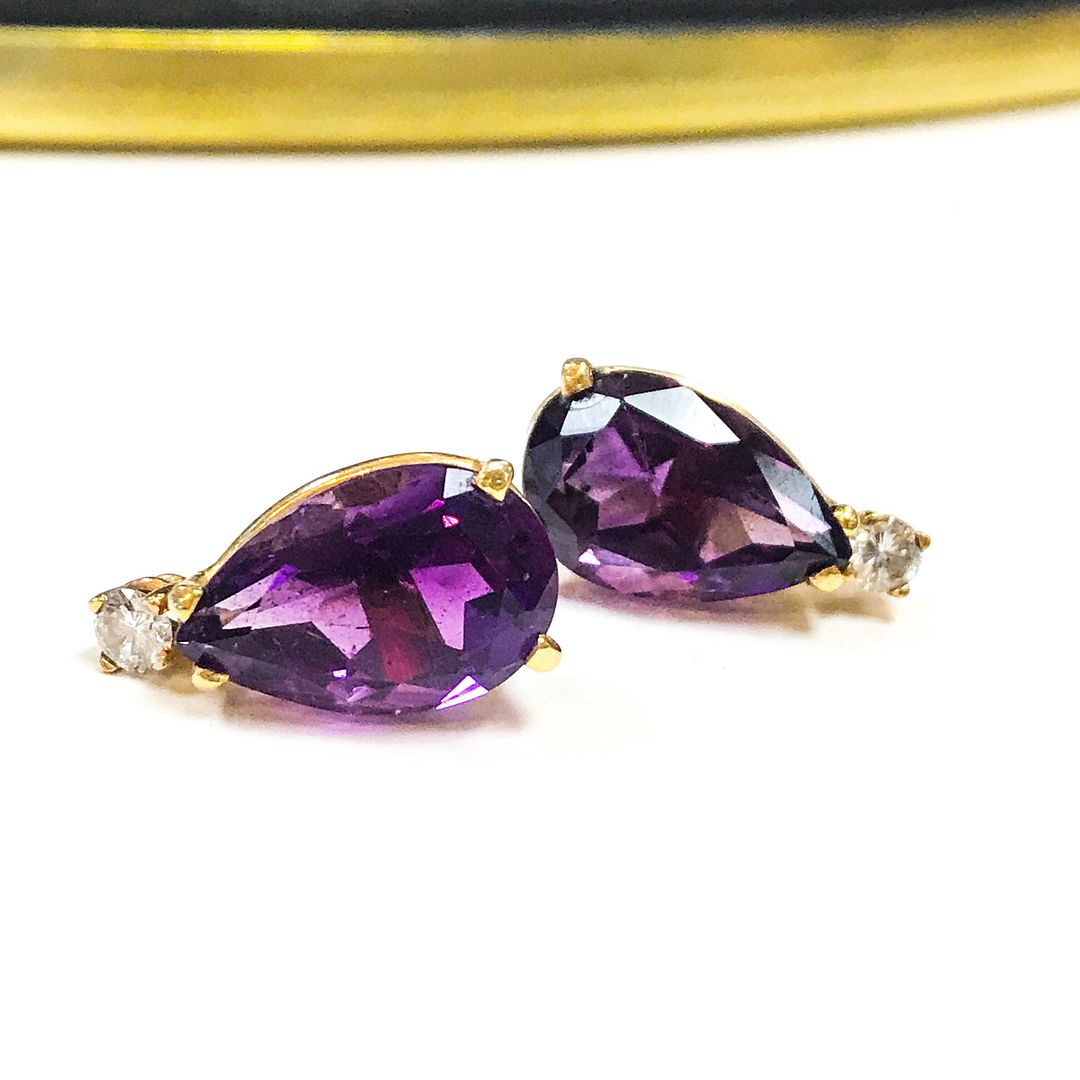 May FINANCING SPECIAL!
For the entire month of May enjoy deferred interest on your purchase for 12 months through our trusted partner, Synchrony Financial. See store for details. 
Thank you for reading our email and hope you
have a great weekend and Happy Mother's Day!