New arrivals were so FAST and FURIOUS this week…
So buckle up…and start your engines…
we are off to the races!  
Brand new super SOFT oatmeal chofa is just in and only $1095, 117x78x37″h. Large pink abstract $225, 57×49″h. Decorative pillows starting at $48. Grey faux fur throw, $49. 
Just LOOK at what pillows and art will do…
Clayton Marcus dove grey sofa retails for $2719, our price just $1295. 86x42x36″h. Pink & gold abstract art $165, 47.5×39″h. Distressed X stools $125 each, 17.5x20x20.5″h.
Designer down pillows $62 each.
Complete your look with FABULOUS PILLOWS.
From $16-$68!
Brand NEW large scale vertical floral oil paintings $295 each, 29×72″h. Driftwood style table lamps $125 each, 28″h.
Iron and crystal cage chandelier retails for $775, our price $495. 26″ diameter x 29″h. 
Cast a net on this chic, coastal vignette…
Sliding door credenza $795, 66x19x36″h.
Crab art $325, 50×40″h. Turquoise table lamps $95 each.
Gold leaf tray retails for $65, our price $24. 
Large wooden credenza just in on consignment by CENTURY and a STEAL at $595, 74x20x40″h. Texture resin lamp $145, 31″h.
Large abstract art $425, 70×48″h. Accessories $24-$42. 
Rich demilune chest with key $475, 47x19x35″h. 
Shorebird in reflection fine art giclee, $295.  
Pair of bronze candlesticks $62.
We hit a HOME RUN on this newly consigned art…
Triptych of original art by Andrea Gomez baseball inspired abstracts. $295 ea Each panel 32x45h
If there is no wind, row… 
-Latin Proverb
Just in on consignment tan Rowe sofa, a STEAL at $395, 84″w.
Matching loveseat just $275, 64″w. Row boat art $495, 46″ square.
Decorative down pillows starting at $62.
GOING, GOING…THESE MUST GO…
Clockwise: Rust textured chairs just marked down to $195 each
(2 available), 32″w. Slate grey club chair just marked down to $175, Lazy Boy genuine leather chair marked down to $250, 41″w.
Sorry, grey reclining chair is sold.
BAM. This reclaimed Chinese 4 door/4 drawer sideboard totally steals the show, $1895. 87x18x37.5"h. Blue/green abstract art $295, 48" square. Large grey lamps are sold, sorry.  
These high end accent tables are just ALL THAT. Black granite tops sit on a base of burnished bronze, just $165 ea. 19x19x21h
Good GREYcious…
We have remaining two of these great arm chairs for $95 each and 2 side chairs for $75 each   Crate & Barrel Big Sur table retails for $1599, our price just $636. 65x38x30″h 
Ocean giclee art $325, 49.5×36.5″h.
So life-like…fine art giclee $395, 55×40″h. 4-door credenza in Danube blue blue retails for $1100, our price just $695. Accessories from $24-$64 
"There is a sunrise and a sunset every single day, and they're absolutely free. Don't miss so many of them." – Jo Walton
Sunrise art giclee $495, 46.5″ square.
Blue glass lamps $95 each, 23″h.  
Own a FERRARI for the price of a Kia…
High end on parade…BAKER cane chair $495, 28.5×26.5x36h
John Richard chinoiserie side table $165, 20 diam 25.5h,
designer lamp $125, 25.5h.
It's time to hang it up…
Large white locker cupboard $595. 51x24x88″h.
Nautical accessories starting at $12. 
Which is your style? Coral side table, two available, $175 each, 23×23"h. White side table, $95, 19×26"h. Curved wooden table, $95, 11.5×11.5×20"h. Mirrored side table, $65, 12x12x20"h.
Don't sleep on this DEAL. Brand new natural SLEEPER sofa with chaise just $895, 81×64" Decorative pillows $32 each.
Need a pop of color? Look at this white dining table with 6 chairs (2 white, 1 green, 1 yellow, 1 coral, 1 black) in on consignment and only $495. Includes additional 18" leaf, 64.5×44.5"h. Large scale floral print just reduced to $225, 49" square.
It's a TASSEL takeover. Clockwise: Set of four dish towels $8 each. White tassel napkins/place mats $8 each. Adorable tassel earrings, $22. Tassel pillows starting at $24. So much FUN…
Beautiful black buffet just in on consignment and only $495, 59x19x40.5"h. Tall glass lamps just $95 each, 30"h.
Boat art $75, 47×32"h.
Just in on consignment.  Cream slipper chair just $175, 28x29x33"h. Table lamps $62 each, 26"h. Crate & Barrel side table $52, 19×19"high. Palm art $175, 51×29"h. Sorry, console is sold.  
WOW. Brand new granite sectional just in and only $1295. 110×90" Solid wood coffee table $275, 28x28x16"h. 
Wouldn't you love to put your feet up on this poof?
Purchased from Blue Hand Home this kilm poof is only $95.
Tortoise coffee table with glass top $225, 48x29x20″h.
Coordinating end tables $175 ea, 23″ diameter x 23″h. 
We can hear the kids playing around this set…
White kids table just $125, 30x30x24″h. White kids x-back chairs just $25 each. Decorative plant, $8. Wooden planter basket, $24.
Such a fan of this soft and LOVELY look…
Designer lamp $125, 32"h, wood and metal
mirror $212, 38" square.
Console or dining table…YOU DECIDE.  
Drop leaf console just in on consignment and only $325.
52×18″d as shown, extends to 52×36″d.
Looking COZY. Madelyn grey club chairs $495 each, 32×34.5×33.5"h. Beautiful wooden 6-drawer dresser $695, 72x20x36"h.  Audubon art $395, 51×36.5"h. Uttermost lamps with glass and metal base $145 each, 35"h.  Coffee table is sold.  
When only the finest will do…GORGEOUS tufted ottoman
by Milling Road for BAKER. A score at $495! 36″ diameter x 18″h. 
In tones of grey, beige and ivory. 
Dine on a dime…
Table for 4 – Haverty's just in on consignment dining table with
4 chairs – retails for $599, our price just $295. 60×36"
Because you're not in college anymore, get a headboard…
Queen size for just $125.
Legacy Kids dresser and mirror
just in on consignment – $295, 58x20x34"h.
Next level CUTENESS…
3-level white accent table – $125, 22x15x28″h.
Full/Queen trundle bed with pull out just in on consignment $695, includes rails and slats. Newport Cottage night stands $245 each, 28×20.5×31.5″h. Matching dresser not shown.  
Striped accent chairs just in $395, 32″w (only one available).
Beach art $265, 41.5×33.5″h.
Spring is in full swing…
Adorable coastal beach totes with matching sarong just in
and only $24. Large coastal scarves just $18.
See these LOVELY bedside chests online for $420 ea,
our price $295 ea. 30×15.75×33.25h
Are you ready for Cinco de Mayo?  You will be with this amazing 7 piece hand-painted set by Nikki for $95.  
Handbags, knicks-knacks, art, jewelry…if it's FUN we've got it!
ART $295, 39.5 square, media unit on casters $400. 54x19x32h
Our annual RING IN THE SPRING sale has begun.
Now through May 5th ALL jewelry will be 15-50% off.
EVERYTHING is on sale.
Consignments 15% off, Bridal 25% off, Allison-Kaufman and Vahan 25% off, Marahlago 15% off, 30%-50% off assorted styles and 20% off all other new jewelry. Here are just a handful of the great deals happening now!
Just in Designer Consignments – 15% off!
What better way to RING IN THE SPRING than these beautiful consignment rings that just came through the door?
David Yurman blue topaz ring in sterling silver and 14k gold.
Our price $335, sale price $284.75.
Estate piece – amethyst ring set in sterling silver and 14ky gold.
Our price $155, sale price $131.75.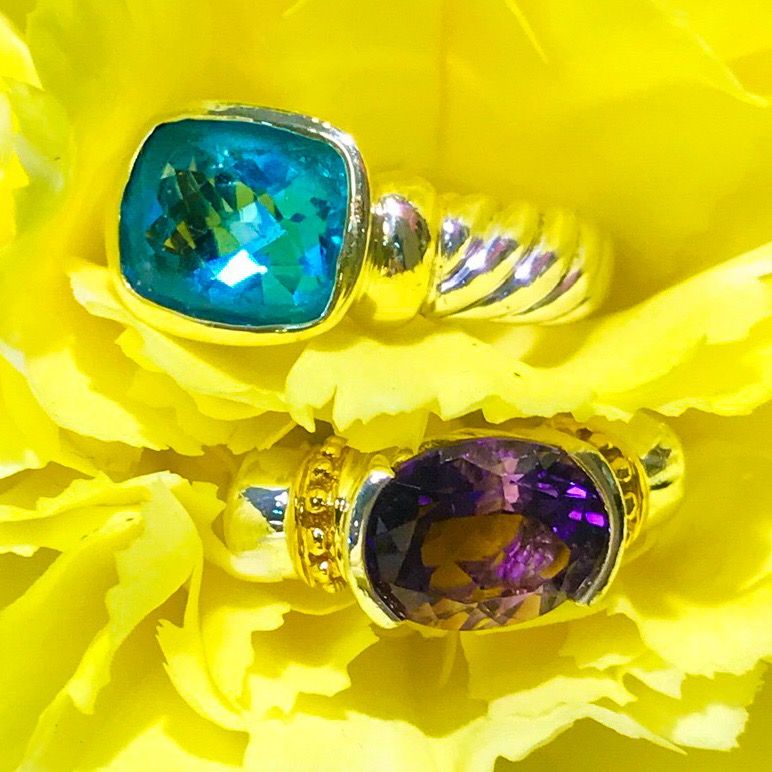 Allegro 14ky gold watch with mother of pearl dial and 1.5ctw diamond bezel.Our price $3995, sale price $3395.75.
Diamond and sapphire wedding band 15% off.
Our price $495, sale price $420.75.  
You're gonna LOVE this Cartier love ring in 18ky gold. 
Our price $695, SALE price $591. Original box included.
5.76ct Fantasy cut Aquamarine by Chris Wolfsberg
set in a 1.34ctw diamond and 14kw gold setting. 
Our price $6795, sale price $5775.75.
Chris Wolfsberg 18.93ct parasol cut rainforest green topaz and rock crystal quartz assembled stone in 14ky gold, 18 inch.
Our price $2965, sale price $2520.25.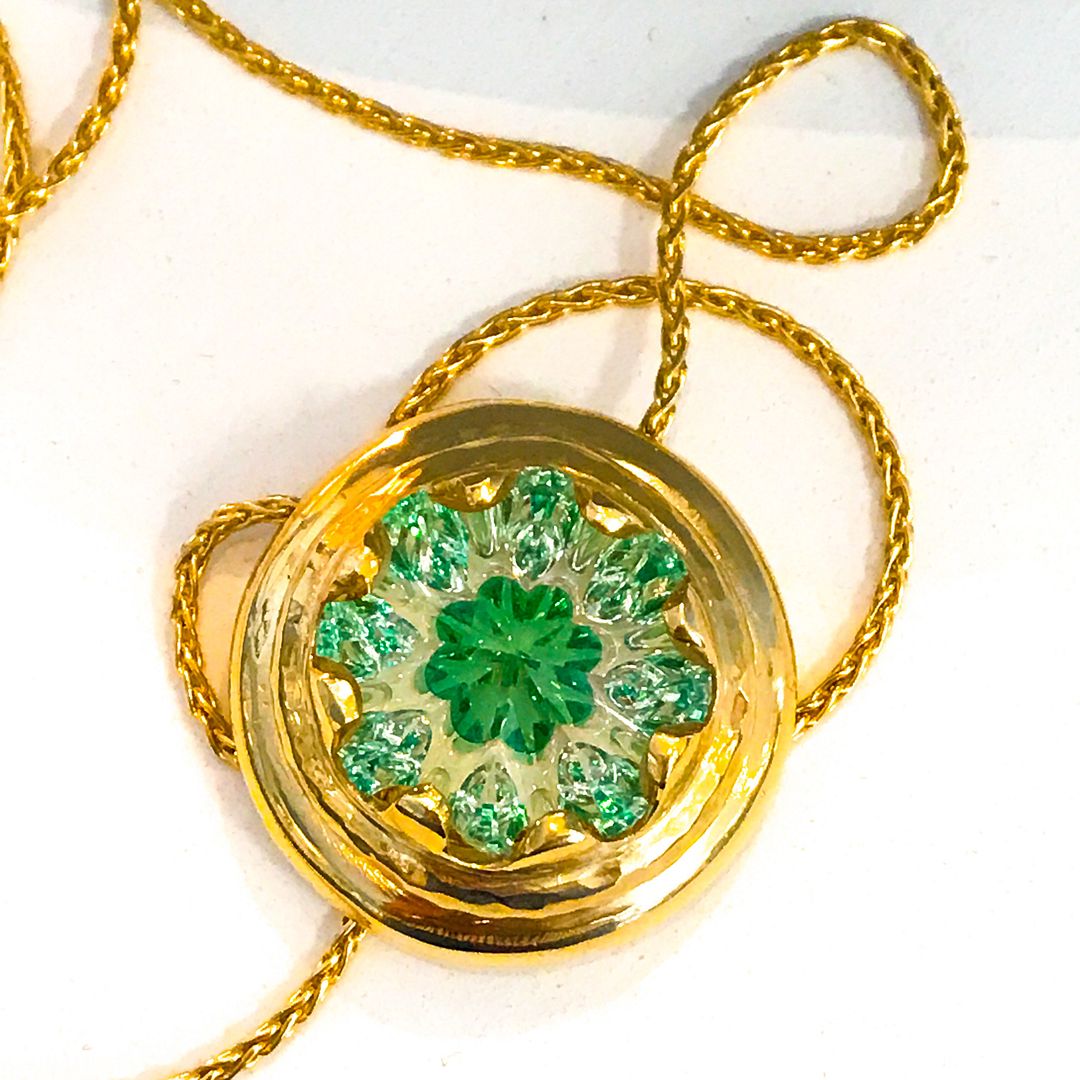 Frank Reubel Caribbean topaz and .03ct diamond in
14ky gold pendant. $645 – PLUS 20% off.
Caribbean topaz and 14ky gold earrings. $1265 – PLUS 20% off.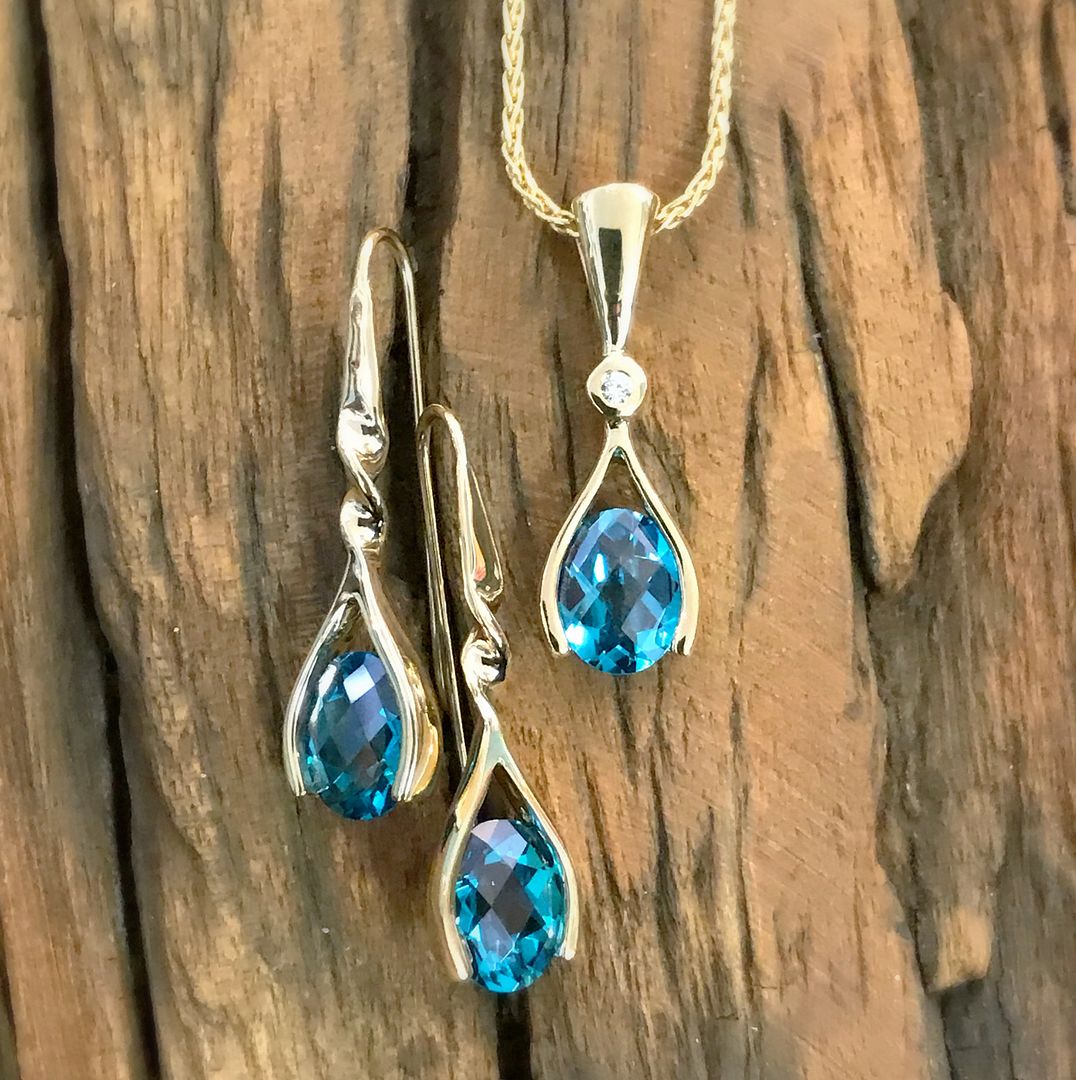 Just in – Frank Reubel 3.75ct rutilated quartz in a textured 14ky gold setting, our price $995 – on sale for $796.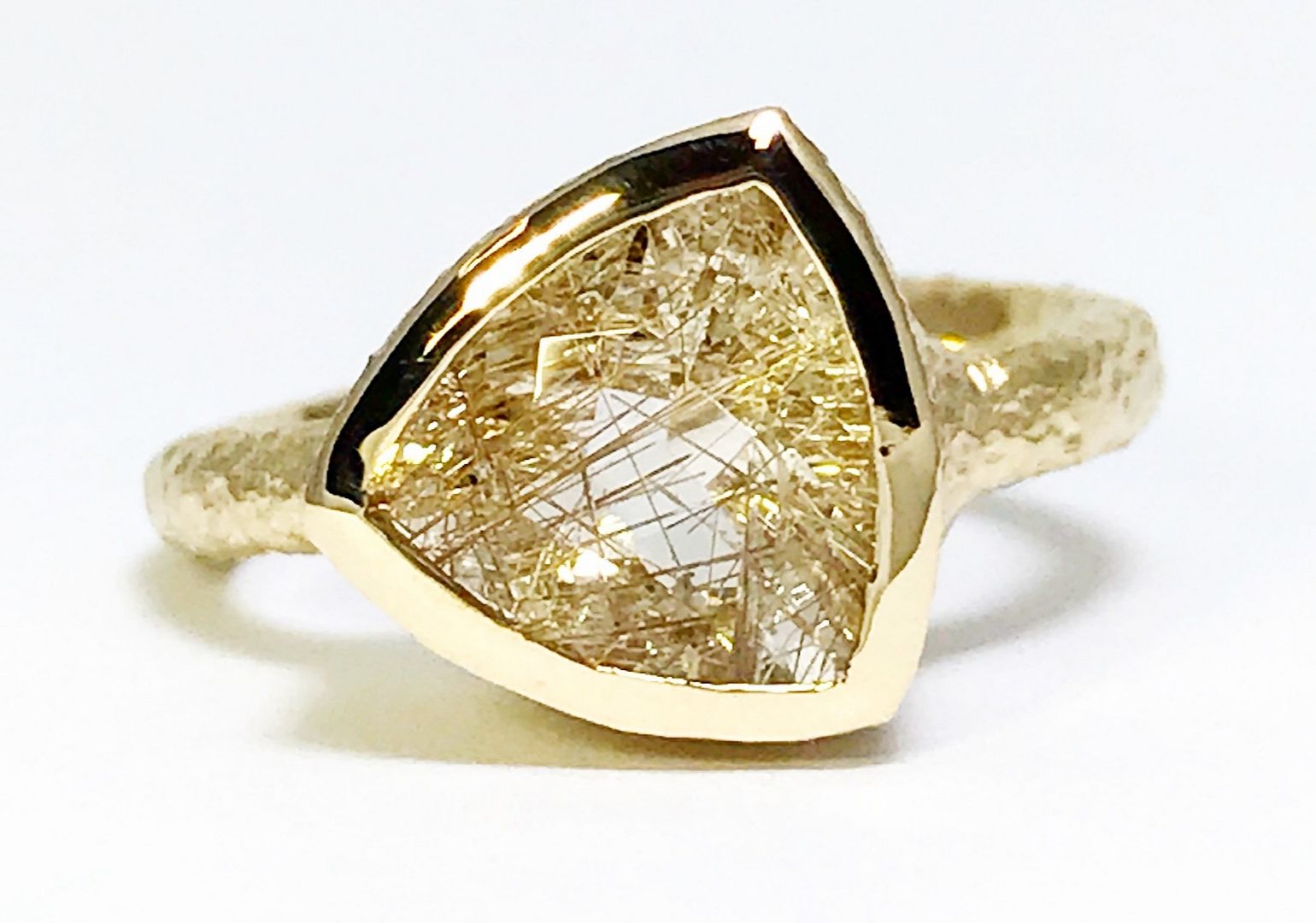 Allison-Kaufman 13.75ct blue topaz with .12ctw diamonds set into 14ky gold 18 inch necklace, $1995. 16.72ctw Blue Topaz accented with .20ct diamond 14Ky earrings, $2445. PLUS 25% off.
Onyx to goodness, we love this set…
Charles Garnier onyx and sterling silver necklace with CZs,
18 inches. Our price $135, sale price $108.
Charles Garnier onyx and sterling silver earrings with CZs.
Our price $165, sale price $132.
Charles Garnier sterling silver link bracelet, 7.5″ inches.
Our price $395, sale price $316.
Charles Garnier sterling silver and 18k vermeil link bracelet,
8 inches. Our price $450, sale price $360.
Men's alternative wedding bands starting at $395, PLUS 20% off. 
25% off! Vintage-inspired Allison-Kaufmam
black onyx and diamond necklace – Our price $2295,
sale price $1721.25 through May 5th.
Wrap up in this Marcello Pane 18ky gold plated
sterling silverand CZ wrap bracelet – now 30% off. 
Our price $1220, sale price $854.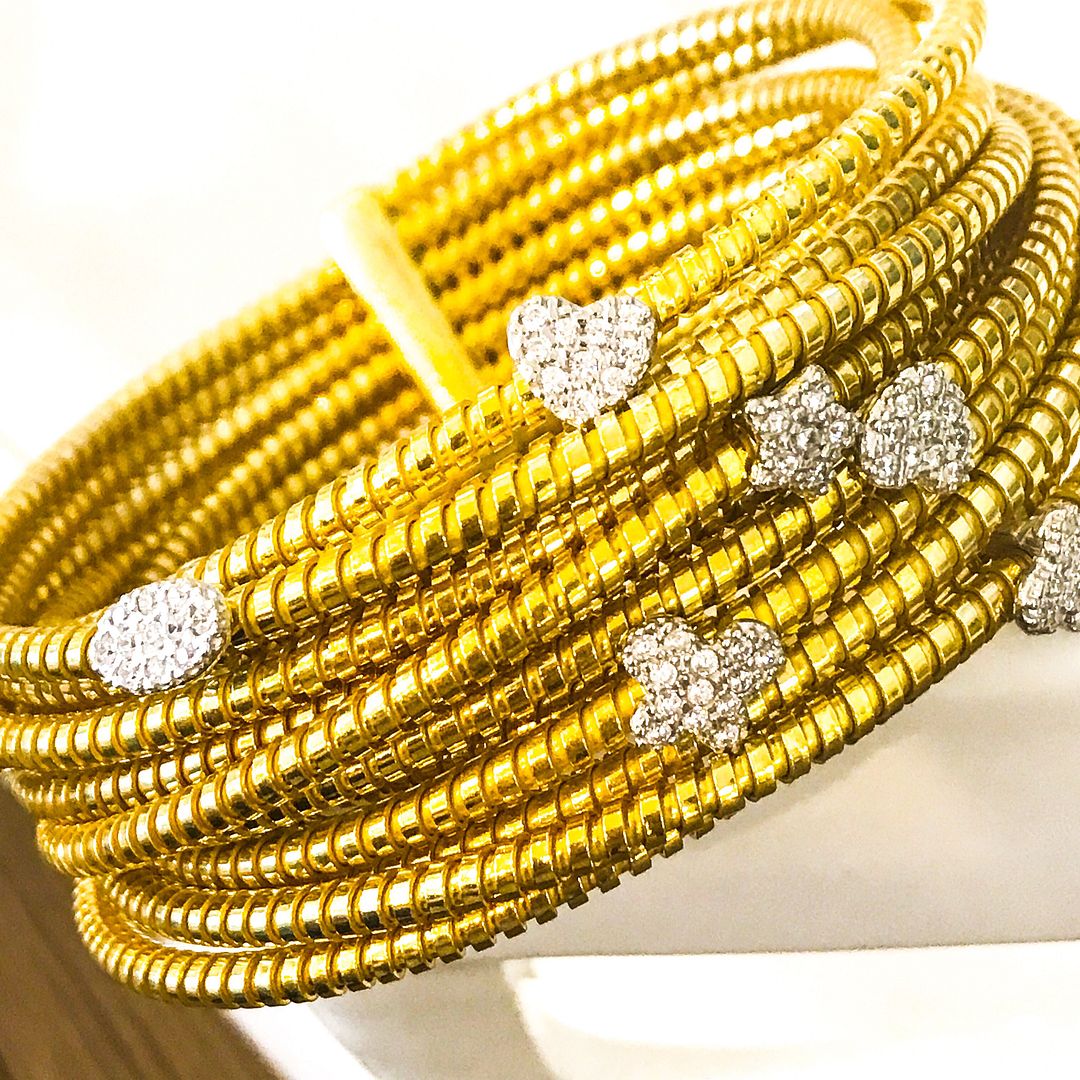 30% off – Emerald with biotite matrix and rose cut diamonds set into 14ky gold, 18 inches. Our price $695, sale price $486.50.
Giovanni Raspini 18kyg plated sterling silver bamboo2 inch hoops. Our price $275, sale price $192.50.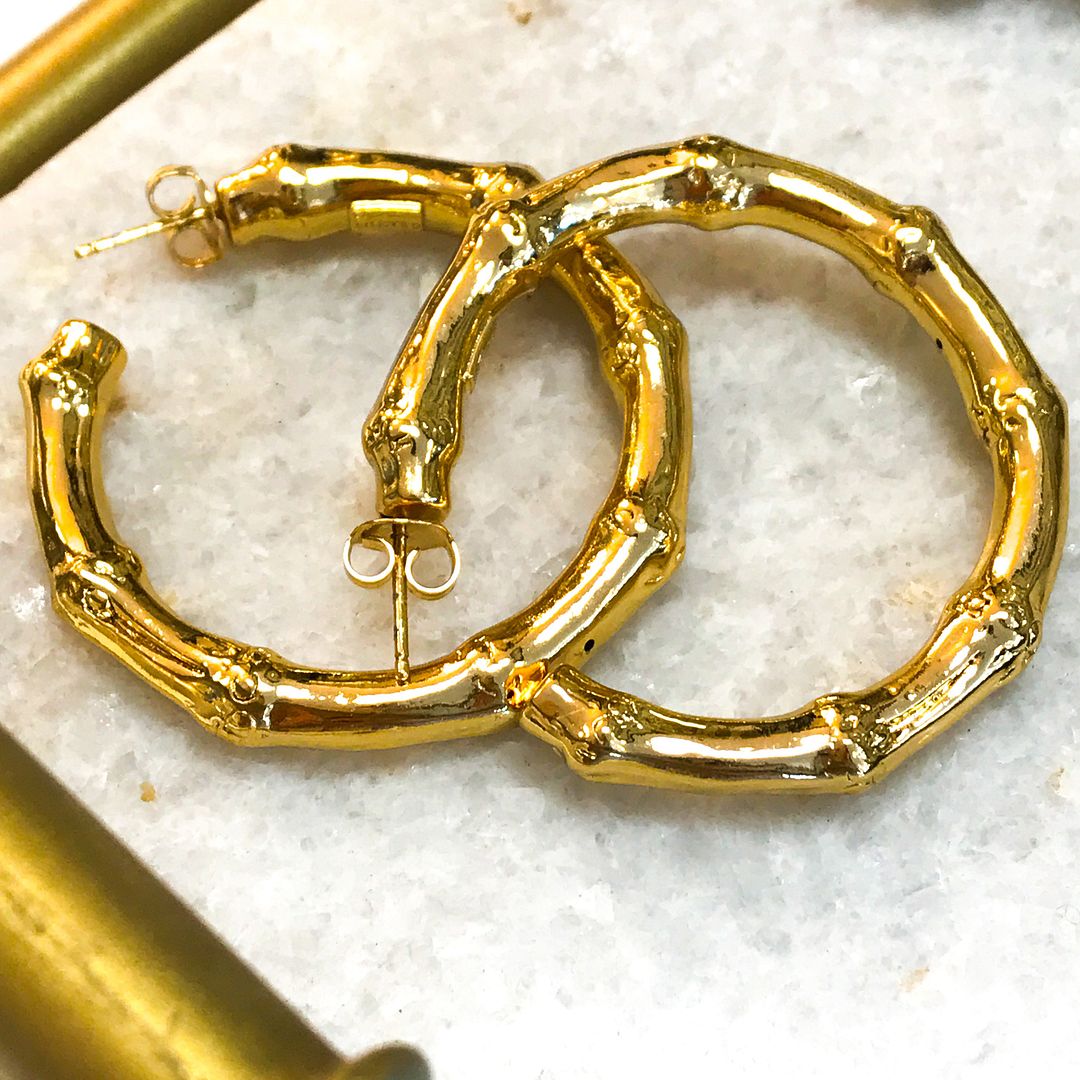 Raymond Mazza .50ctw diamond and 14k green gold wide band. 30% off – was $2495, now $1746.50.
(left) Raymond Mazza .83ctw diamond fashion ring in 14k green gold. Our price $2995, sale price $2096.50.
(right) .41ctw diamond and 14ky gold fashion ring.
Our price $2595, sale price $1816.50.
50% off – .54ctw diamond and platinum art deco inspired ring.
Our price $3995, sale price  $1997.50.
…Mayday, mayday…attention May babies…50% off…
6 emerald tassel and diamond 14kw gold pendant.
Our price $2395, sale price $1197.50.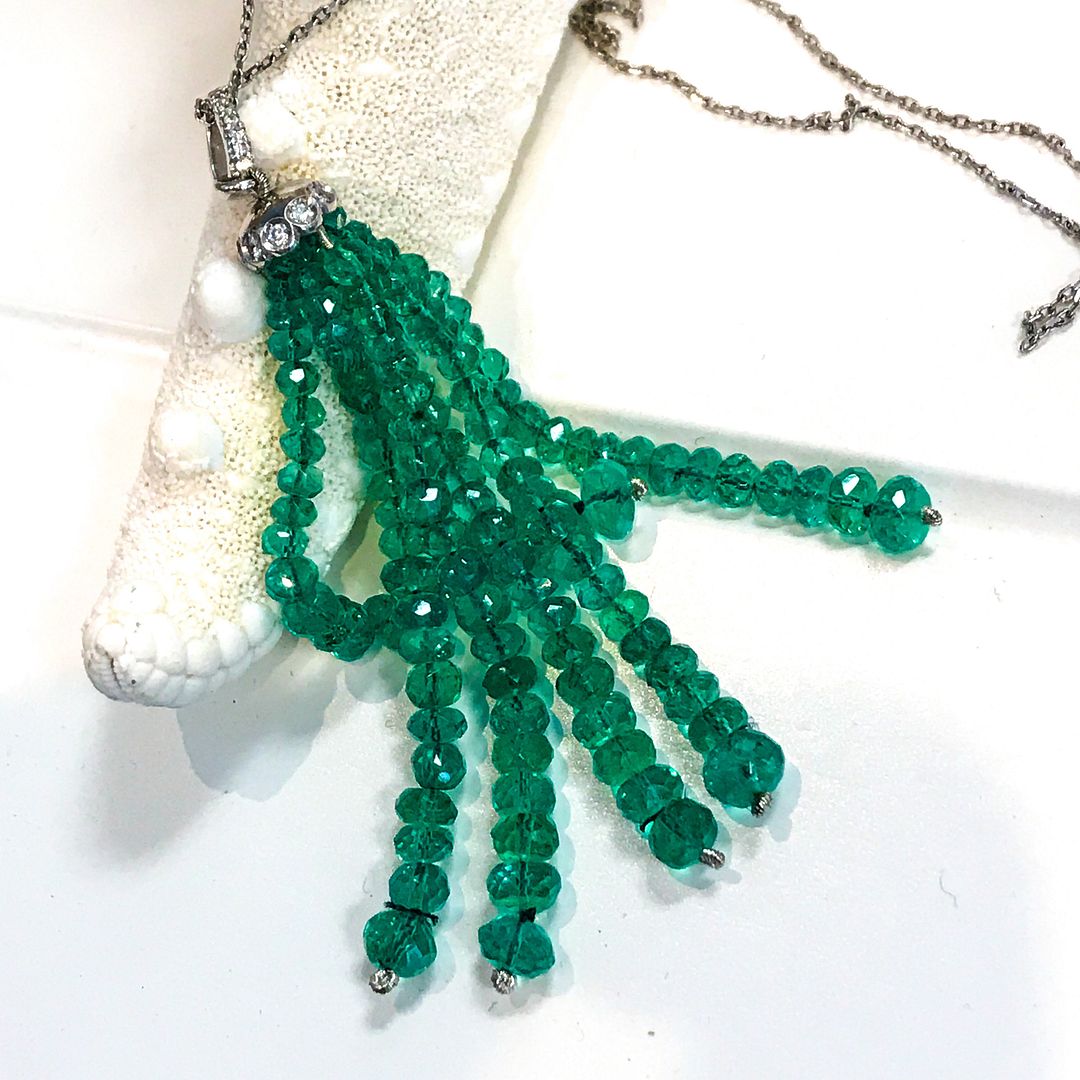 WOW. This Fred of Paris "Baie des Anges" platinum diamond and pearl ring retails for $5200, our price is $1995 – NOW $997! Come RING IN THE SPRING at Lumina Gem.
50% OFF – 2.29ct tourmaline with a diamond halo in 18kw gold.
Our price $3995, sale price $1997.50.
Rolex Day-Date 18ky gold 36mm case with bronze dial and leather band circa 2013. Currently has after market diamond bezel, but comes with original. Comes with original box, papers, and receipt. Our price, $18500. Style# 118138
In on consignment and 15% off! David Yurman sterling silver and 14ky gold door knocker earrings – our price $395,
sale price $335.75.
David Yurman smokey quartz and diamond albion tassel necklace
in sterling silver with 18ky gold accents, 16 to 18 inches.
Our price $1995, sale price $1695.75.
Love this to puzzle pieces…
Antonio Bernardo puzzle ring in 18k tri-gold.
Our price $3995, sale price $3595.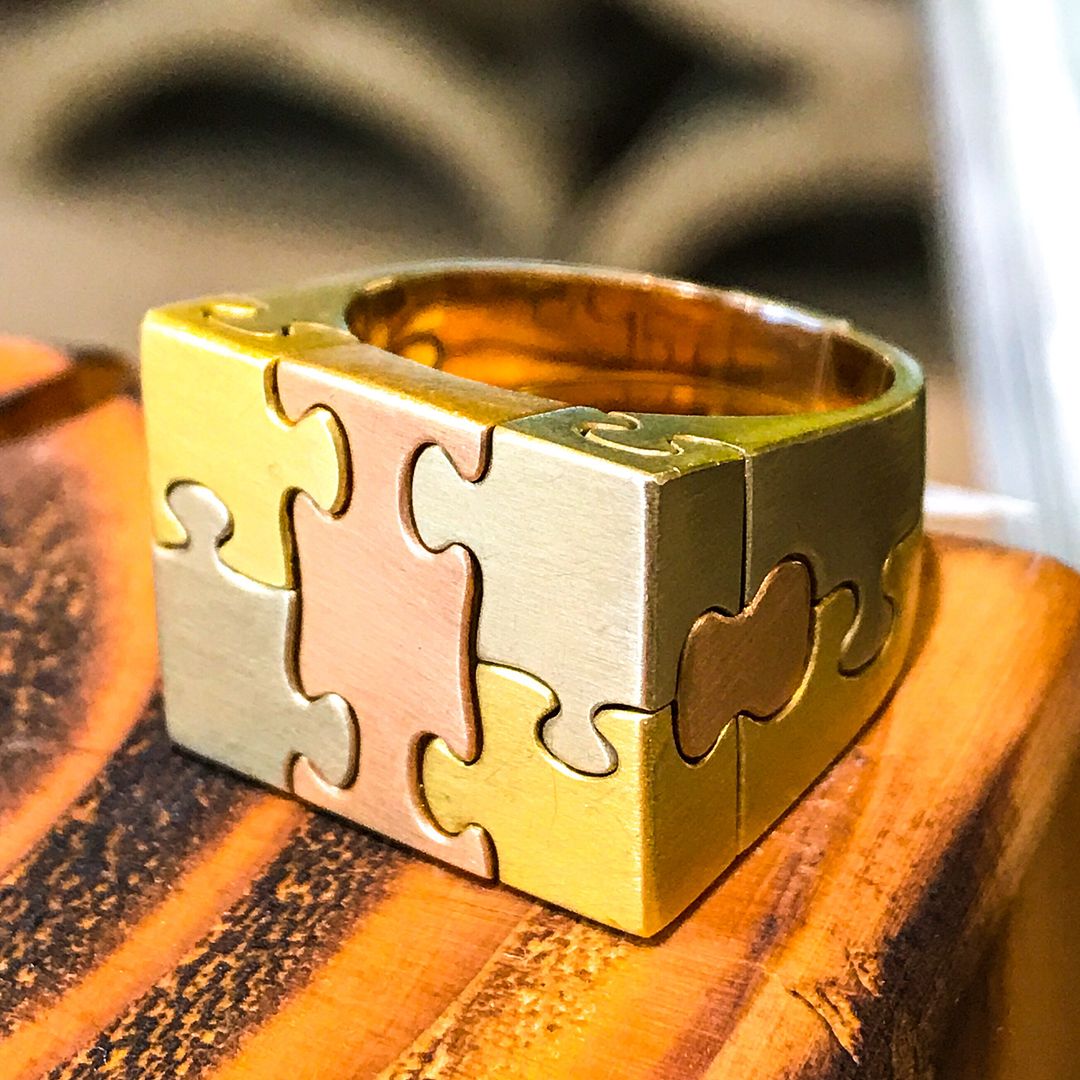 There's something about an antique engagement ring. This .65ctw old European cut diamond in an antique .25ctw platinum setting is 15% off! Our price $2995, sale price just $2545.75.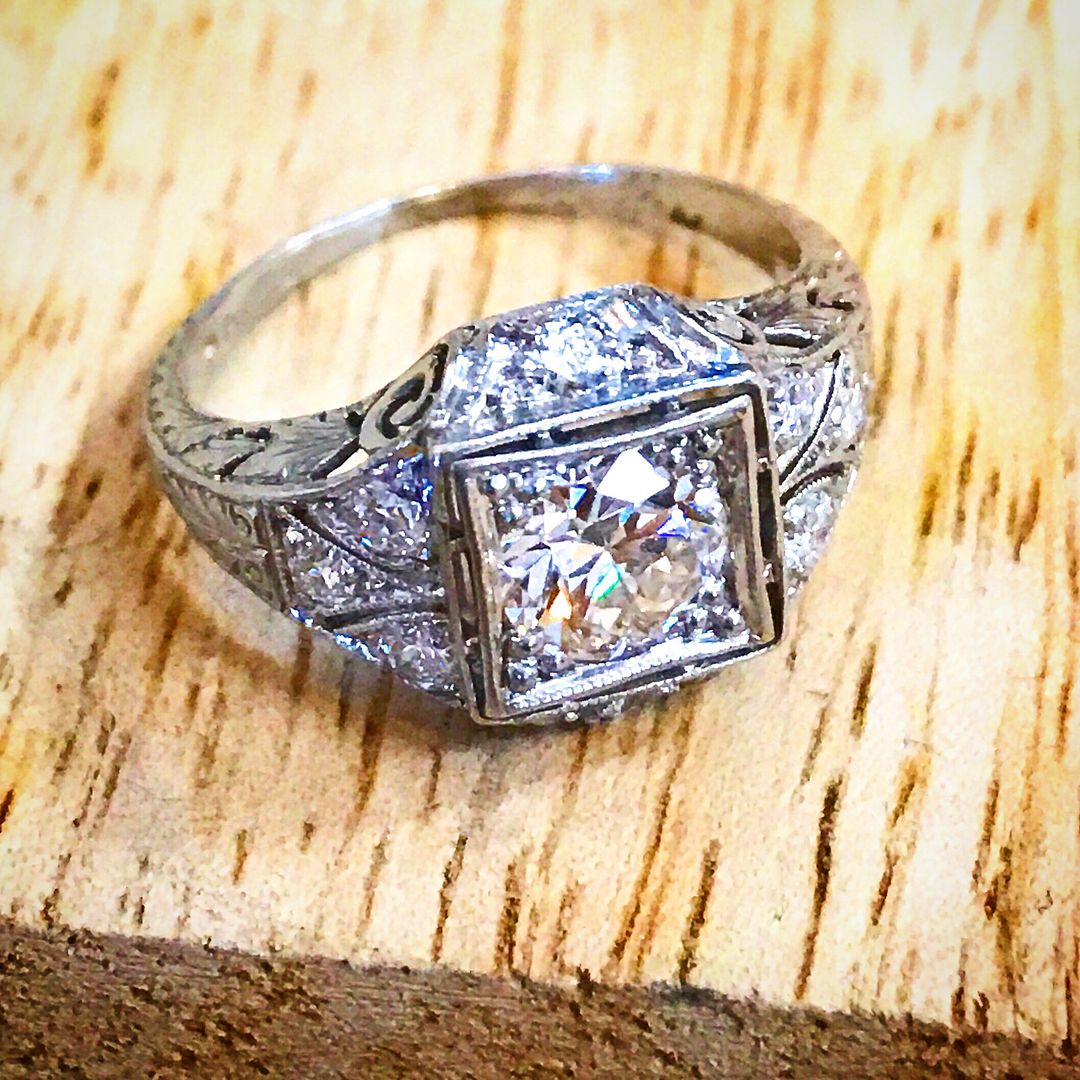 Ever dream of dripping in gold? 50 grams of 14ky gold
.5″ wide panther link chain, 17 inches long.
Our price $2765, sale price  $2350.25.
Don't look twice or you'll miss this deal…
Lorenzo green amethyst necklace in sterling silver with 18ky gold accents, 17 inches. Our price $295, sale price just $250.75.
In on consignment and 15% off! 1ctw diamond and 14ky gold feather clip on earrings now just $1270.75. Sale through May 5th.
15% off these new consignments now through May 5th!
Asch Grossbard pieces with malachite, onyx, lapis,
mother of pearl, turquoise and diamonds in 14ky gold.
Earrings – our price $595, now $505.75.
Bracelet – our price $2795, now $2375.75.
(sorry pendant has sold)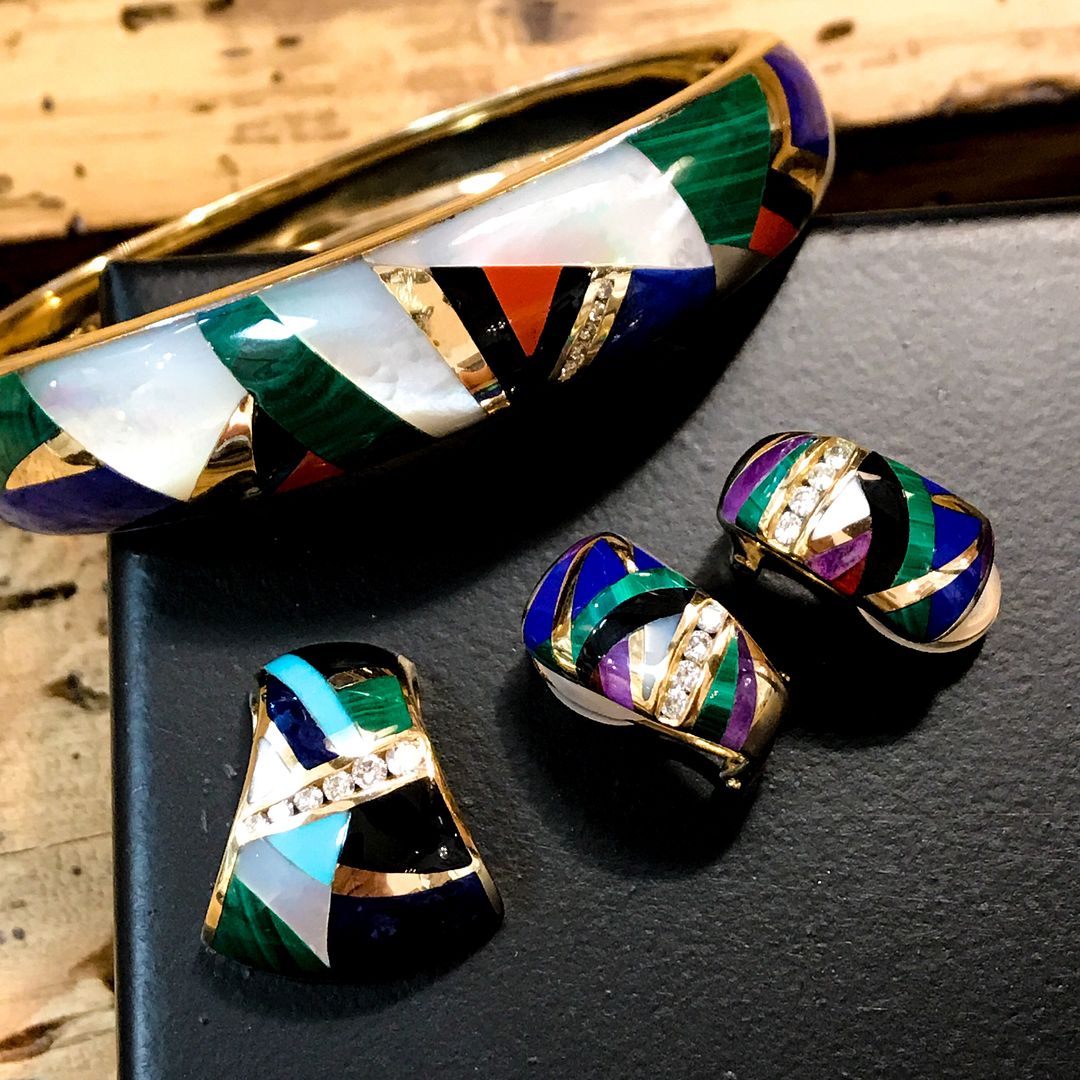 RING IN THE SPRING! This sterling silver link bracelet is just in on consignment and is 15% off. Our price $95, sale price $80.75.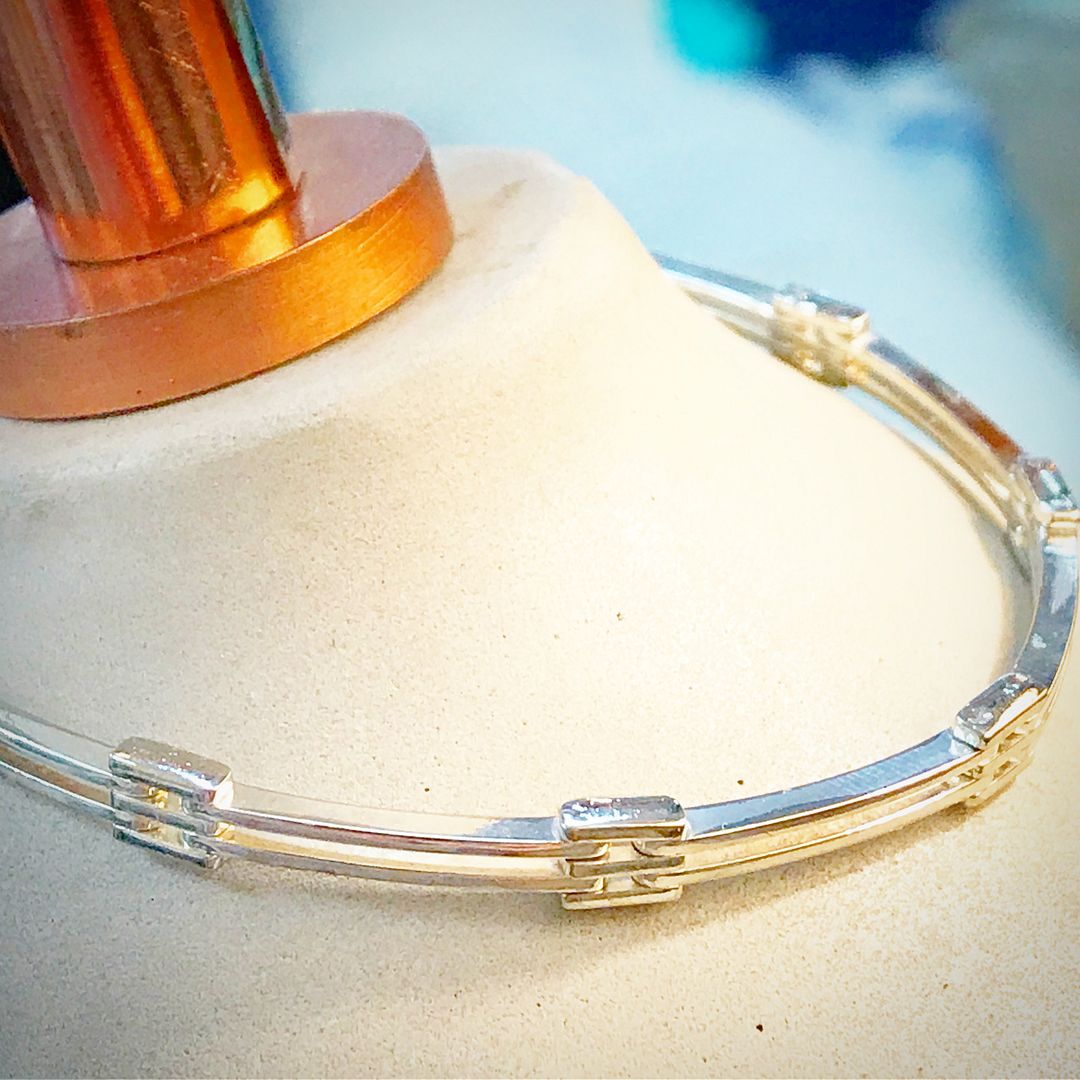 And before we go…don't forget to join us for the
Forums FASHION FIESTA!  
http://click.icptrack.com/icp/relay.php?r=&msgid=2090930&act=111111&c=613210&destination=https%3A%2F%2Fwww.eventbrite.com%2Fe%2Fthe-forum-fashion-fiesta-a-charity-fashion-show-tickets-44896587903