It's become a reoccurring theme…
We have SO MANY new arrivals that we play beat the
clock every week to show all of them to you!
So without further adieu…
on with the show!  
Just in…ivory linen chesterfield sectional, $1,695, 96×96.
Coffee table, $247, 41x27x12.
Designer pillows, $58-68. Accessories, $42 each. 
UBER GLAM…matching pair of mirrored chests.
They retail for $705 each, our price $425 each, 37.25×16.5×32″h.
Vibrant abstract, $165, 48×36.  Mercury glass lamp, $112, 30″h.
Adorable white lighted wine hutch, $425. 34x19x78. 
Navy & ivory chair, $345, 30″W. Nautilus giclee, $195, 33.5×40.
Accessories, $7-$38.
This four drawer 'Bradley' chest retails for $1,106…our price, $495. 50x18x37.5. Wooden starburst mirror, $245, 43″ diameter. Floral arrangement, $62. 41″ tall green and gold buffet lamps,
one is $125 and one has a crack so its priced at $45. 
Just in…this 'Sanctuary' gold mirrored top coffee table retails for $829, but it has some scratches on the top, so come score it for $295, 52x30x20.5″h. Handsome neutral sofa, $545, 86″W.
High gloss abstract, $275, 60×40.
Designer down pillows, $68 each.
Lots to look at…tone-on-tone swivel chairs $375 each.
Cabinet, $295, 36x12x36, turquoise lamps sold, sorry.
Queen headboard $295, textured abstract $395, 61×31.5.
LOOKIE LOOKIE what just came in on consignment…
rustic and colorful 60" dining table, $795. We all LOVE it.  
CURVY sky blue lamps, $125 each, 30"H.
Speaking of lamps, we just received a HUGE SHIPMENT…
way too many to show here.  Shown here from $52-145 each.
Vintage tulip dining set, $395. 41.75″ diameter x 29″h.
So sleek…dark grey sofa with ivory piping, $695, 88"W.
Designer pillows, brand new $68 each, compared to $100+ online.
Just in on consignment…genuine leather power recliners by LazyBoy, $795 each. Retail $1,899 EACH. 34×28.5×40"h.
These pieces came in on consignment but were brand new and still in the box. Dresser retails for $1,247, our price, $595. 68x18x40. Media chest retails for $1,047, our price, $495. 48x18x42. One bedside table available, $295. Retails for $547, 30x18x28.
This large scale genuine leather chair and ottoman is a great deal
at $895. Superbly comfortable. Chair is 40x42x39"h
Rich black cabinet with a narrow profile etched in gold, just $245, 41.75×11.75×31.5″h.
Speaking of cabinets…we have a great OPPORTUNITY BUY for you…we received a big shipment of market sample cabinets
priced here from $245-$395.
Large and in-charge gold round mirror, $165, 47" diameter.
We are HUGE fans of this gold rectangular chandelier for $395… 48x26x30.
Just in…pair of Frontgate 'Chapman' 24" counter stools.
They retail for $299 each,  our price $175 each.
Special purchase…we have two of these brand new chests that retail for $700+each, our price $295 each. 36x15x34″h.
The most EXQUISITE live-edge dining table just arrived…made of mango wood, hand finished and distressed, accented with an on-trend brass iron base, $895. 80x40x30. 
Great lamps…subtle, but with impact…clear glass with oatmeal shades, $125 each, 28"h.
Pair of super nice navy and ivory accent chairs, on consignment for just $225 each Generous scale, 26x28x41″h.
An absolutely fabulous coffee table. Purchased from a local high end store for $1,000+, our price $595.
Large scale, 63×39.5×16.5″h.
See this jewelry armoire on Hayneedle for $559, buy it from
Home Again for $375. 18x13x40.25″h.
Loving the color and movement
in this abstract, $125, 32"square.
This roomy yellow twill sectional came in on consignment, but it some denim stains in some of the cushions, so we've priced it to SMOKE OUT OF HERE for $295. 106×68" chaise.
So cute…this white wicker dresser by Lexington has some
blemishes on the top, but is a great buy at $295
(including matching mirror). 60x19x35.5.
Coordinating bedside tables, $125 each, 25x17x25.
Back by popular demand…Grey accent chairs piped in ivory,
$395 each. 29"W.
Gorgeous…brand new linen sofa, retails for $1,400,
our price $1,095! 74x33x36″h.
Adorable red swivel chairs just $295 each, 33x33x31.5″h.
Ivory sectional in cozy ivory chenille, $995, 98×115.
Designer down pillows, $42-$68.
Come get this entire set…table and 7 chairs by JENSEN LEISURE for just $795…70" table with umbrella hole. Driftwood bowls $28-$62.
A clean lined settee-banquet in a subtle grey and ivory,
52"wx33"h, $395.
Look what just rolled in…we all LOVE IT…a REAL vintage bicycle converted into a console table-bar. $595 72x14x37″h.
And no, the guys don't come with it…
Nice pair of bonded leather club chairs just in on consignment, $295 each. 31"W.
So fresh…white geometric front cabinet, $345, 40x14x34.
Clear glass lamps, $72 each, 23"H.
Hand embellished abstract, $195, 47.25×35.5. ​
Modern lovers, check out this low profile media credenza, $495, 71.75×21.5×23.5. Coordinating end table, $175, 25×18.5×20. Designer driftwood lamp finished in silver, $125, 24"H.
A BIG cozy sectional for the whole family in chocolate microfiber,$495. Chaise side, 70x148x89".
Trunk coffee table, $247, 39.5×12.25×16.
Consignment SCORE…Stanley queen headboard $95,
matching armoire-dresser $125.  38x21x66h
He is precious! Designer froggie accent lamp just $75. 16"h
Let them know you care at Valentines…sweet little wooden
frames with wire hangers, just $8 ea!
Stop in and let us help you find the PERFECT PIECE to
show off the beauty you see in your special someone.
Only 5 more shopping days until Valentine's…
So that means only 5 more days to take advantage
of our 15% off sale!
Just in DAVID YURMAN consignments!
David Yurman diamond and sterling silver
rope circle pendant, $634.
Hematite necklace in sterling with 14ky gold accents, $1,186.
Diamond albion ring in sterling silver, $553.
Citrine and sterling silver ring with 18ky gold accents, $336.
Rhodalite garnet hoops in sterling silver and 18ky gold, $421.
 When roses just aren't enough,
there is always rose gold.
Amethyst and .23ctw diamond necklace, $1,161.
.17ctw diamond and 14kr gold ring, $659.
Multigem bracelet with.08ctw diamonds , $1,271.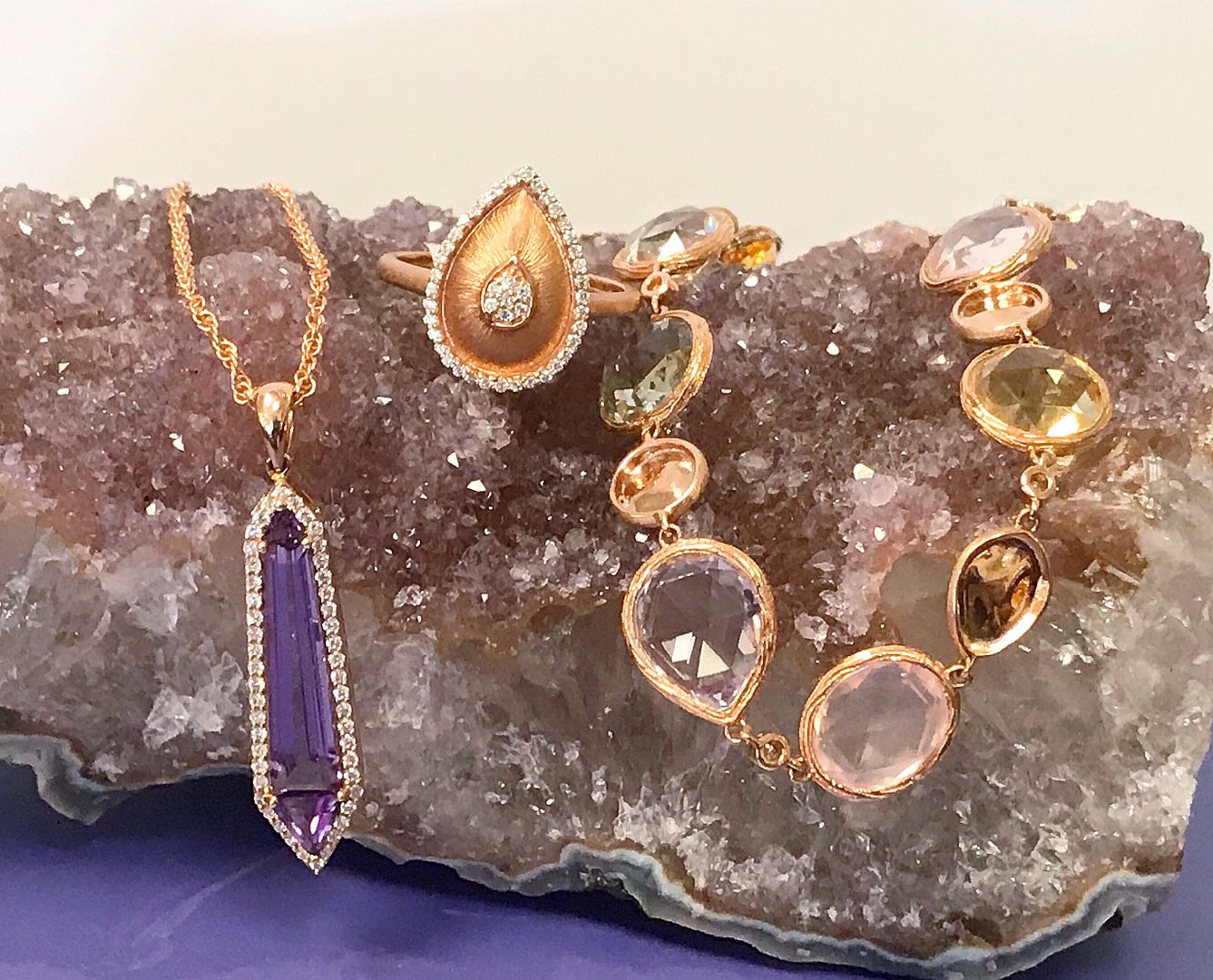 1.03ct morganite and .15ctw diamond ring in 14kr gold, $1,033.
1.78ctw morganite and 14kr gold ring, $761.
1.10ct morganite and .16ctw diamond ring in 14kr gold, $1,526.
Allison-Kaufman .60ctw ruby and .35ctw diamond
dangle earrings in 14kr gold, $1,526.
Matching necklace, $1,059.
1ctw diamond inside out hoops in 14kr gold, 2″ diameter, 2,121.
1.51ct K color SI2 clarity diamond in a .74ctw diamond
in a14kr gold setting, $7,608.
.11ctw diamond triangle necklace in 14krg, $617.
.20ctw diamond station necklace in 14kr gold, $1,059.
 Le Vian .80ctw diamond and 14kr gold ring, $1,356.
1.04ct morganite with .33ctw of champagne diamonds, $748.
 .63ctw smoky quartz and diamond necklace14kr gold, $506.
Smokey quartz and diamond earrings, $549.
Rubies are red.
Sapphires are blue.
Bring home either, and she'll love you!
Prices range from $166 to $2,716.
Ruby and diamond earrings in 14ky gold, $348.
.43ctw sapphire and .24ctw diamond band in 18kw gold, $1,382.
.47ctw sapphire and .13ctw diamond earrings in 18kwg, $1,029.
.30ct sapphire and .11ctw diamond ring in 18kw gold, $706.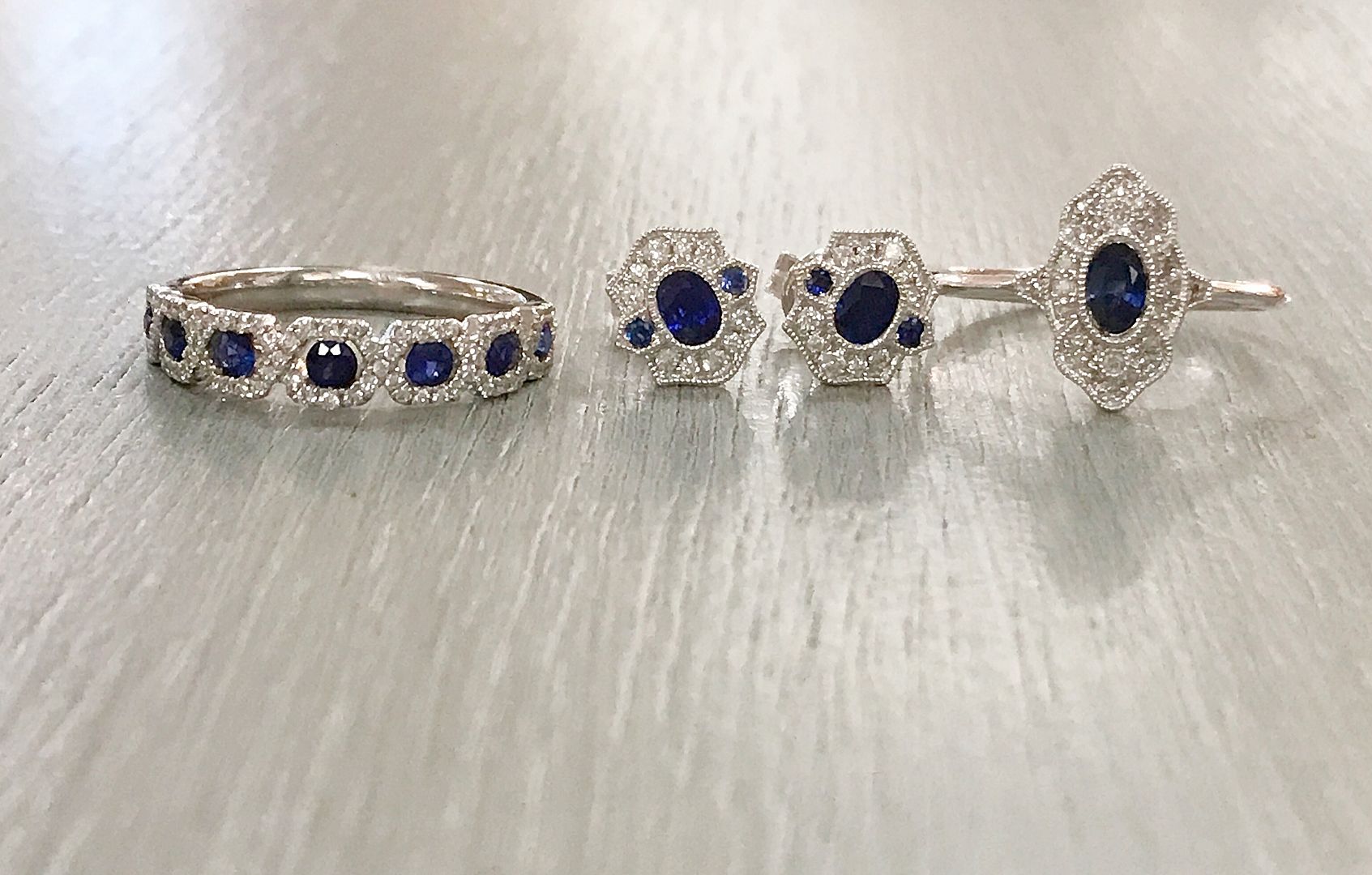 Diamonds are a girl's best friend,
and they say there is no greater gift than friendship.
Diamond studs are a classic gift sure to make anyone smile.
Prices range from $250 to $2,205.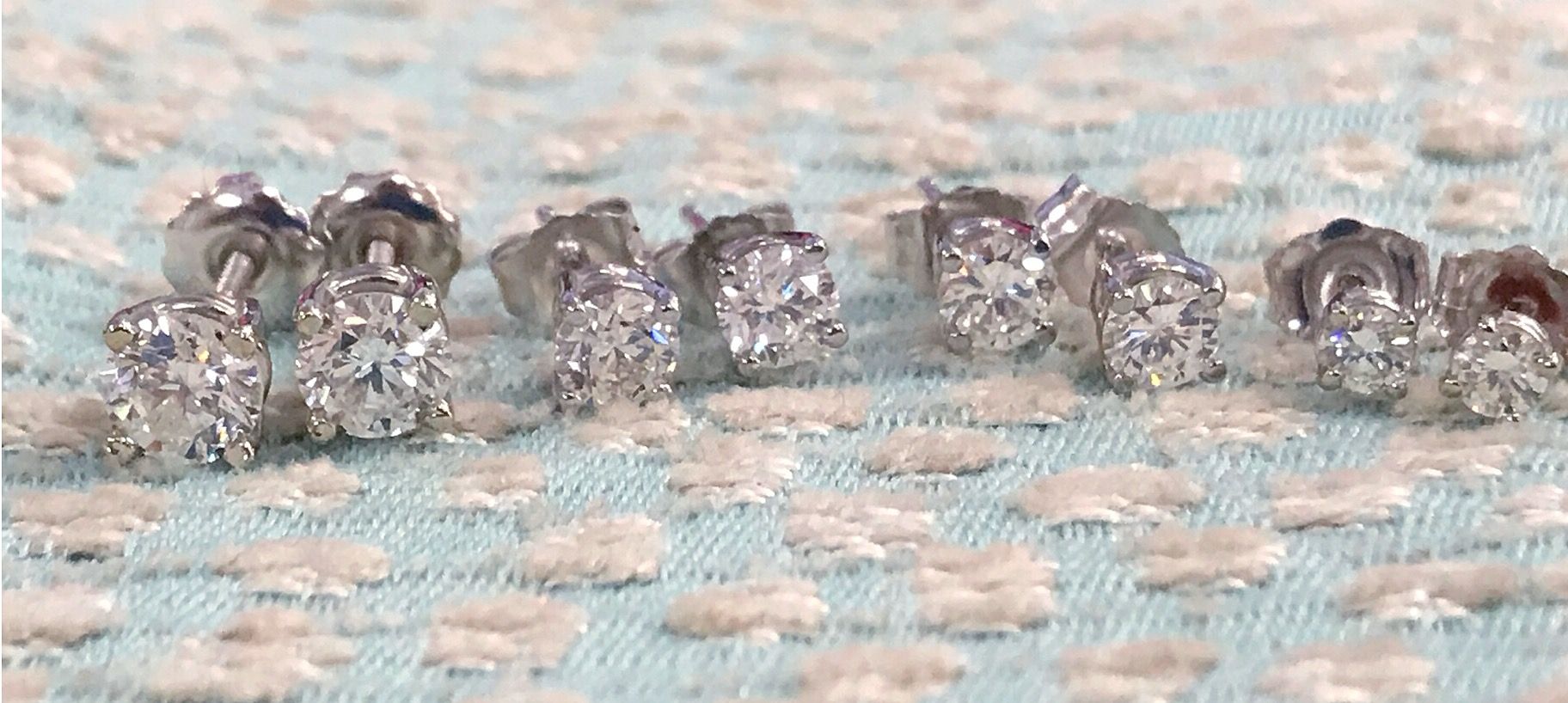 1.27ct J color SI1 clarity round diamond
in a 14ky gold setting, $5,092.
Diamond crossover band in 14kw gold, $2,036.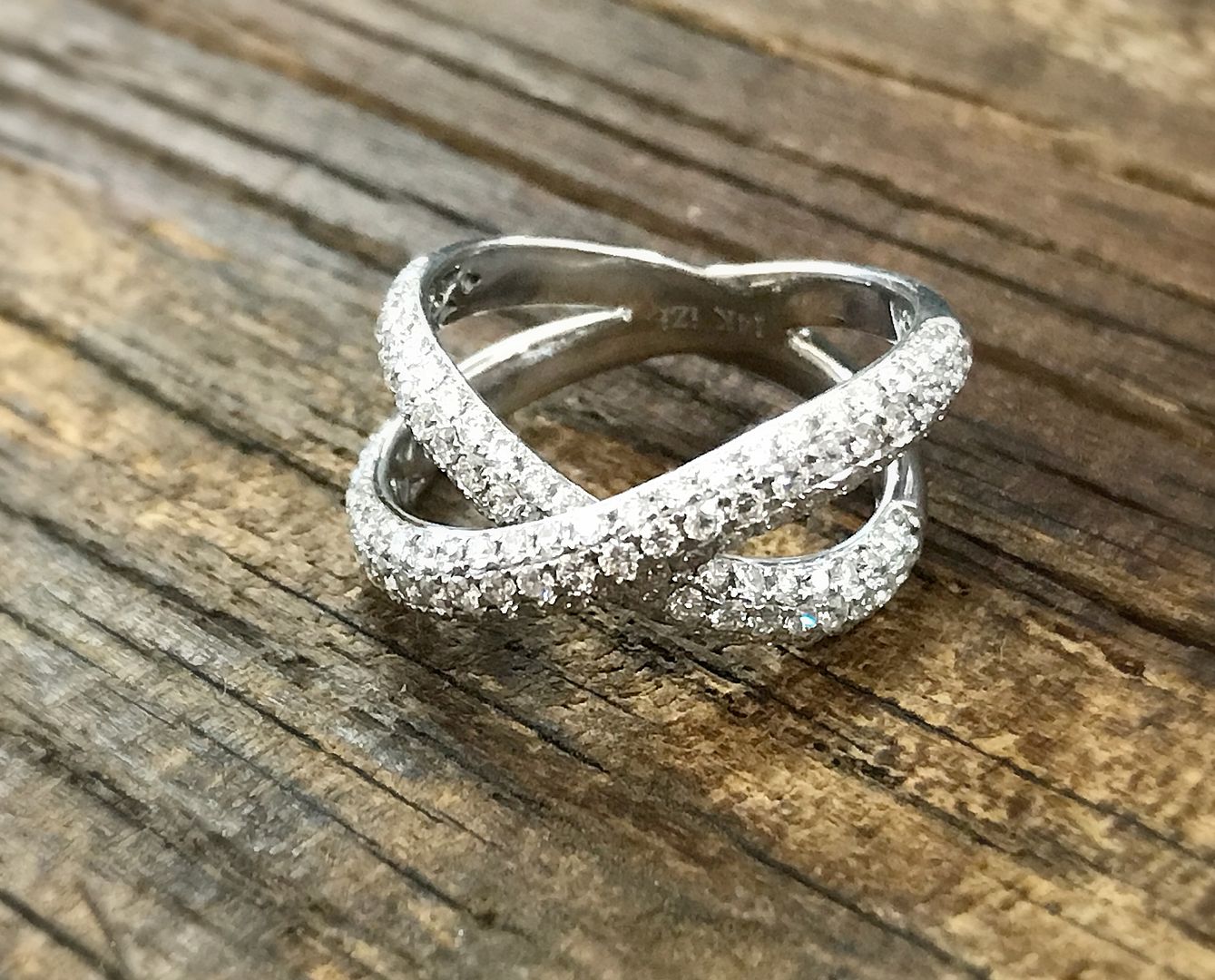 .19ct emerald ring with .09ctw diamonds in 18ky gold, $940.
.55ct G color VS clarity center diamond in a vintage
platinum and diamond setting, $1,866.
3ct cabochon garnet in 22kyg, $2,206.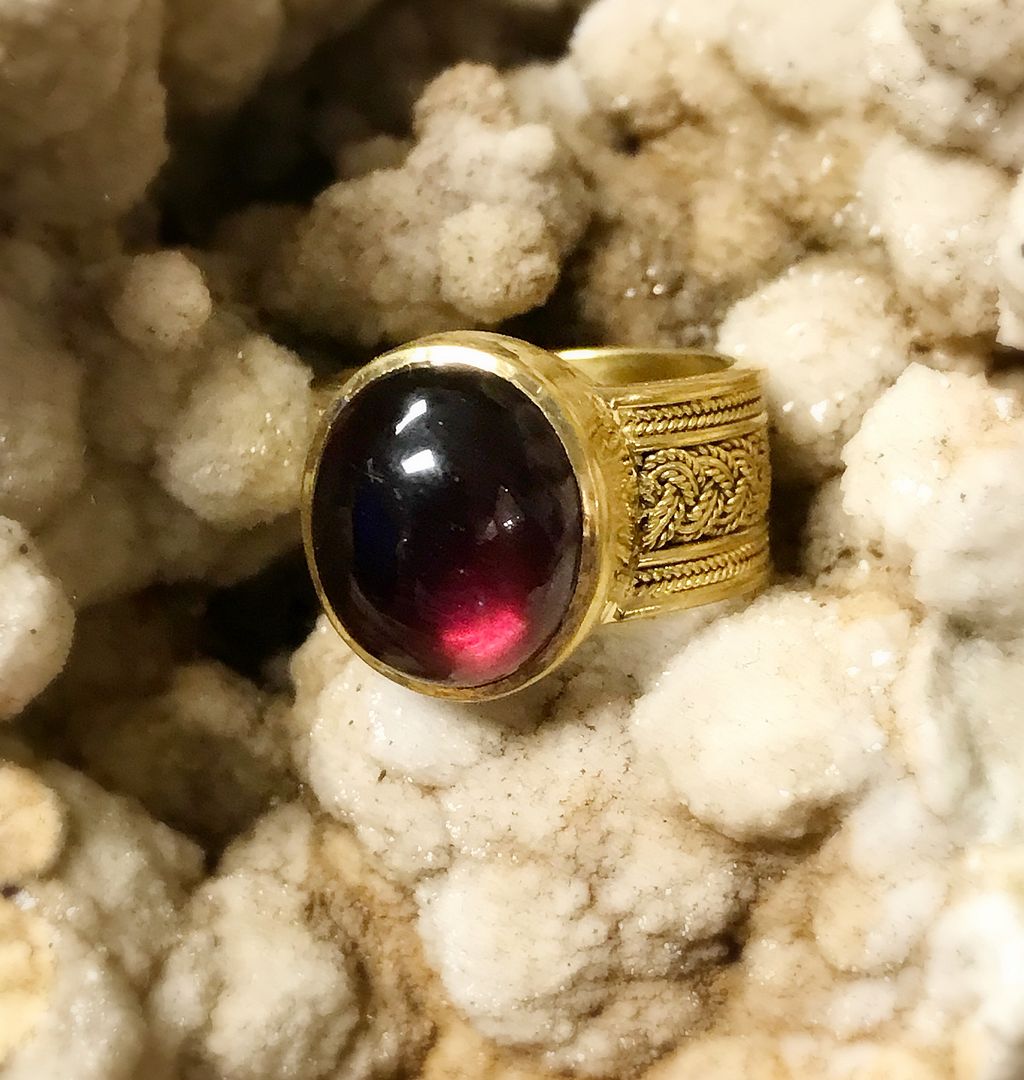 Take home a one-of-a-kind, handmade piece,
by our custom jeweler.
Chome tourmaline necklace necklace with diamond
accents in 18ky gold, $1,271.
9mm round amethyst pendant with .25ctw diamonds
in platinum, $1,356.
.54ct cognac diamond in 14k rose gold and platinum, $1,611.
Don't worry gentlemen.
We have gifts you'll love as well.
Toadfish outfitter oyster knives, $38, and shrimpers, $28.
TGT wallets $38 or $48.
Tag Heuer aquaracer with black dial and stainless band, $1,495.
TAG Heuer Carrera Heritage rose gold with leather strap, $2,250.
Vacheron & Constantin 18ky gold watch with black band, $6,995.
Breitling super ocean chronometre stainless watch with white and blue dial, $2,795.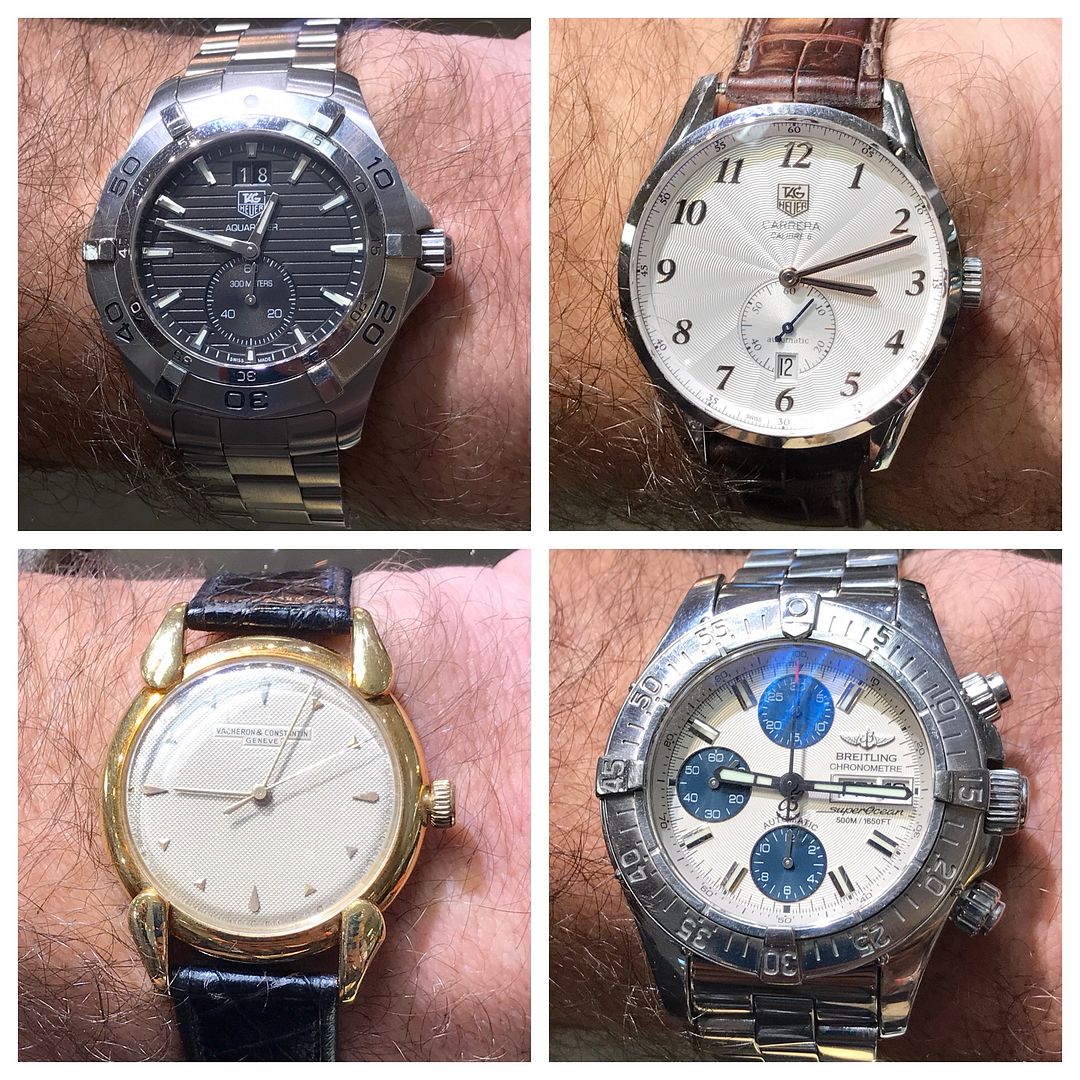 Don't forget our Valentine's Day promotion…
and it's a GREAT ONE!
Get a $50 gift card to the Circa Restaurant group
with the purchase of $200 or more.
Boca Bay – Seafood and Oyster Bar