Is 2018 the year your home goes from the
MUNDANE to the SUBLIME?
Here is just one example of why you NEVER
find cookie-cutter looks at Home Again…
Grey modern sofa, $595, 84″W. Storage trunk, $275, 39.5x15x16. Resin wood lamps, $125 each. Fiberglass Buddhas, $382 each, 74″H. 
Original art by Sally Powell, wow, do we love this. $275, 33×39.
We continually strive to offer you the UNIQUE…carefully selected items that you just can't find elsewhere…and always at a bargain.
Ready to get busy?  Let's go shopping!
Turn your bedroom into an elegant, subtle retreat.  
King storage bed, $695.  Dresser $595, 64x19x38. Chest, $495, 40x19x54. Bedside tables, $225 each. 28x18x28.
Heavy ceramic lamps with lucite bases, $125 each. 32″H.
Shorebird companions, $265 each. 34×46.
Did you know recliners can be stylish, too?
Beautiful grey tweed push back recliners, $495 each. 29″W.
Ivory console, $325, 72x14x35. Pair of unusual neutral
heron companions, $325 each. 31.5×55.5.
YES, please…use this luscious golden credenza framed in driftwood as a media cabinet or sideboard, $795. 72.25x18x36. Coastal abstract giclee, $325, 56×32. Aqua designer lamps, $85 each. 30″H.
Last week we told you about the special order program we have with Best Home Furnishings.  These 'Madelyn' chairs are stunning in a grey and ivory geometric…but if you need a different fabric, we can order them for you. $495 each, 32×34.5×33.5″h.
We are loving this subtle but rich coastal vignette…
Neutral swivel chairs, $395 each. 29″W.
Sailboat harbor giclee, $375, 43″square.
3 panel credenza, $575. 68.5x15x36. Lamps, $95 each. 31.5″H.
So pretty…three drawer ivory chests that are
perfect as bedside tables, $295 each. 30x16x32.
Style is nothing without comfort…power reclining sofa with
power headrests and USB inputs just $995. 88″W.
High performance fabric. 
Brand new closeouts just arrived…UBER GLAM dresser, $495, 64x17x40.25. Coordinating tall chest, $425, 38x17x15.25.
Bedside tables, $225 each. 28×15.75×28.
Just in on consignment…pair of classic linen wing chairs with burlap backs, $425 each, 30″W.
Rashella floor mirror, $275, 41×71.5.
Consignment SCORE…Milling Road by Baker…all at HUNDREDS OFF RETAIL.  Desk, $495, 69x30x30. Three drawer chest, $495, 42.5x19x36. Leather & wood mirror, $275, 31.5×42.
Another unique piece…
Wood display cabinet, $495. 43x18x64.5.
This bar-accent cabinet is a sure deal at $295. 50×22.75×36.
More consignment goodies just in…parquet coffee table, $225, 42x24x18.5. Milling Road by Baker side table, $275, 29x29x28. Leather and wood chair, $345, 27″W.
Check out this Lazyboy red chofa with all the bells and whistles…additional features include 2 cup holders, storage console, and pull out drawer. $795. 130″W. Great condition.
Grey swivel chairs, $395 each, 29″W. Vibrant boat giclee, $395, 50.5×40.5. This blue lacquer desk retails for $800+…our price, $476, 54x26x30. Navy ceramic lamps, $95 each. 35″H.
I mean it, this neutral look is JUST SO PRETTY…
Stunning sideboard, $895, 77x18x42. Cherry blossom canvas, $225, 40×60, pineapple lamps $175 each.
Many designers say that any well designed room will have a touch of black, and this faux bamboo chest with touches of gold could be just the ticket. $275 38x16x36.5. Very rich in person. 
 Just in on consignment…club chair by Broyhill in excellent condition. A true deal at $265. 42wx41dx36"h.
Check out this HUGE high-end pair of angel candelabras, retailed for $375 each, our price $165 each. 46"h
We could happily gaze at this vignette all day…
 Silver and gold lamps $125 each, 26"H,
hand embellished giclee, $625, 52.25×42.5.
Who is looking for an AFFORDABLE coffee table or ottoman?
This genuine leather ottoman has a thick piece of custom cut glass. Just $130. 46x33x16.25
For a touch of the West Indies…CLASSIC mahogany plantation
chair by high end maker SHERRILL…Just $295. 25.75″W.
Adorable & useful! Yellow lighted cabinet-server, $295. 50x14x36.5.
Take home this lovely quality maker LANE VENTURE gate-leg dining set for only $695. Comes with table, four side chairs, and two arm chairs. Table top measures extended 70×47.
Current looks for LESS…
 Red chair and storage ottoman from Grandin Road, $295! Just in on consignment,Like-new condition. Still current on their website for $499. Chair measures, 29″w x 29″d x 31″h.
Come get this accent table that is on consignment for just $175, Retails for $344. In like-new condition. 26x17x29.
Wonderful two-tone media center/server, just $495 in solid wood. 50x18x34.5
This look is a WIN…neutral, yet it packs a punch.  
Wooden media cabinet with chrome modern pulls, brand new
close out, $995. 63x16x35.5.
Hand painted metallic abstract, just in on consignment, $265. 48″ square. Modern ivory recliners, $445 each, 29″W.
Whale shark sculptures, $72 each. Dark taupe lamp, $41, 28″H
Ivory media cabinet just arrived…the first $595 takes it home.  Measures 60x19x32.
Charming distressed console table, two available, $145 each…35.25x15x33.5. 
Don't stress on designing your dining room…we've got it for you here. Double-pedestal table w glass, 76×43.5 (plus extra 24" leaf) $450, floral chairs $131 each, solid chairs $113 each, lamps $165 each, abstracts $365 each, 40×46.
Your search for a BEAUTIFUL media cabinet-buffet is over…
Just $695, 72x19x34.
More Best Home Furnishings goodness…
The 'Codie" space saver recliner can be customized to fit your wants and needs. Take this one home for $595. 30.5″W.
Oh, we just LOVE THIS turquoise media cabinet, $695. 70x18x32.
The cutest rustic 32″ round coffee table just arrived. $245. 19″H.
In the category of UNIQUE…pair of angel wing wall hangings that were custom lacquered in gloss white, $125 for the pair.
And Adam, the guy who will not wear long pants, even in 20 degree weather?  Priceless.  🙂  
Sharp…soft ivory-white media center with modern brushed silver pulls. A steal at $425. 51x16x37.
Just in on consignment…handy-dandy tray top coffee table, $345. 47.5×32.25×16. Excellent condition, retailed for $500+.
Just in! Unfinished wooden chandelier, brand new but missing the chains to hang so it's to move at $125. 46.35″W x 11.5″D x 15.5″H.
This is the absolutely prettiest chest. Has power outlet and USB plugs in the back. Retails for $560, our price $395! 31.5x17x29h
Art is always the foundation of a stunning room…and we like
the dramatic sky in this beautiful fine art giclee. $395 40.5 x 48h
This weekend only we are offering 30% off select
diamond anniversary bands!
1.12ctw diamond multi row band, $2,908.50.
1.20ctw yellow diamond band with .44ctw diamonds, $3,706.50.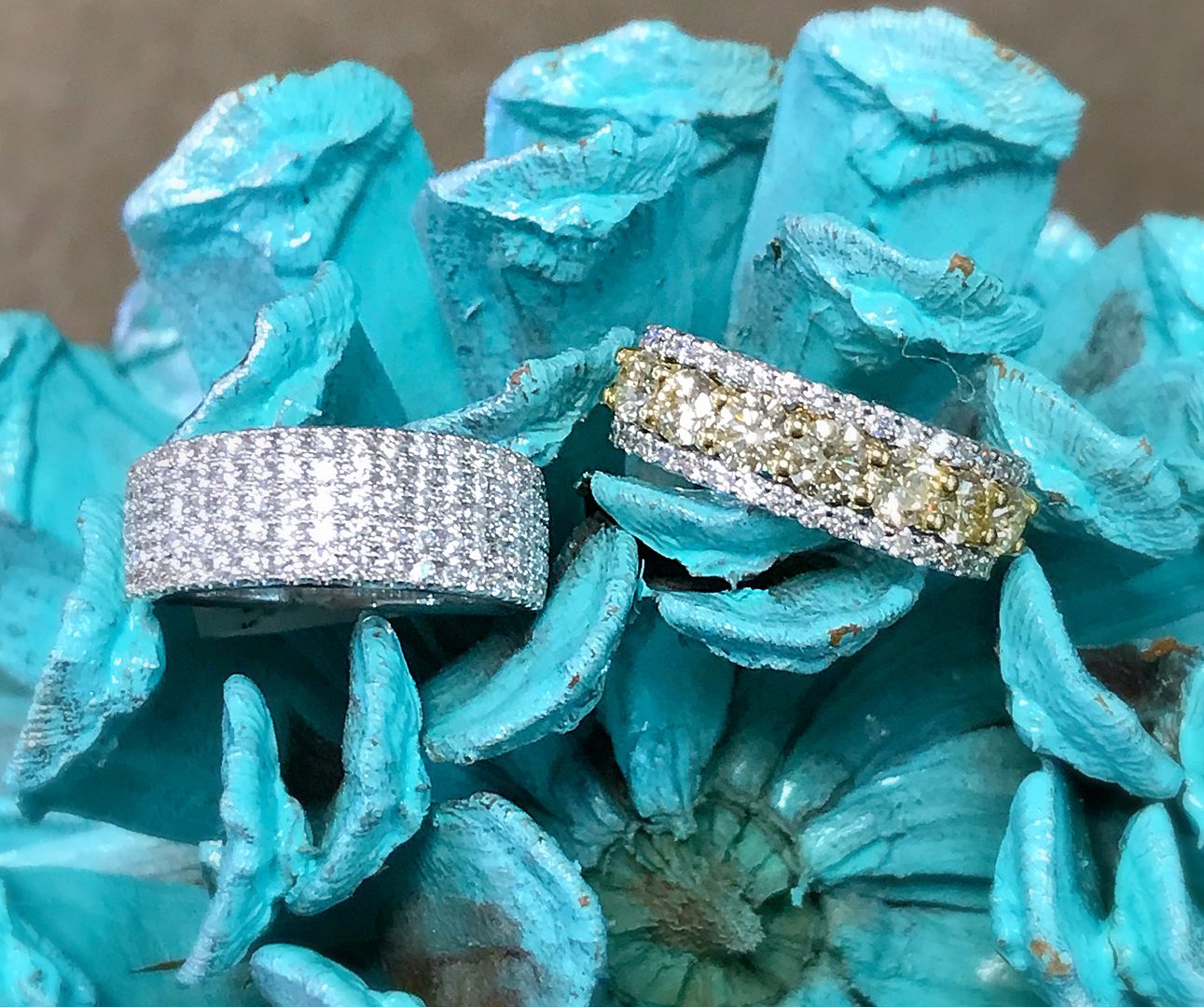 .59ctw pink diamond band with .25ctw diamonds, $2,797.
1.40ctw 7 stone band, $2,755.
We have 5 and 7 stone bands in both yellow and white gold. 
Prices range from $2,236 to $2937.
Sapphire and diamond band, $1,677.
Ruby and diamond band, $2,237.
1.21ctw 5 stone  diamond band, $3,469.
1.52ctw 5 stone band, $4,393.
2ctw 5 stone diamond band, $6,227.
1.41ctw diamond cluster band in 14kw gold, $3,094.
Your jewelry wardrobe staple…
14kyg textured hoops, $95.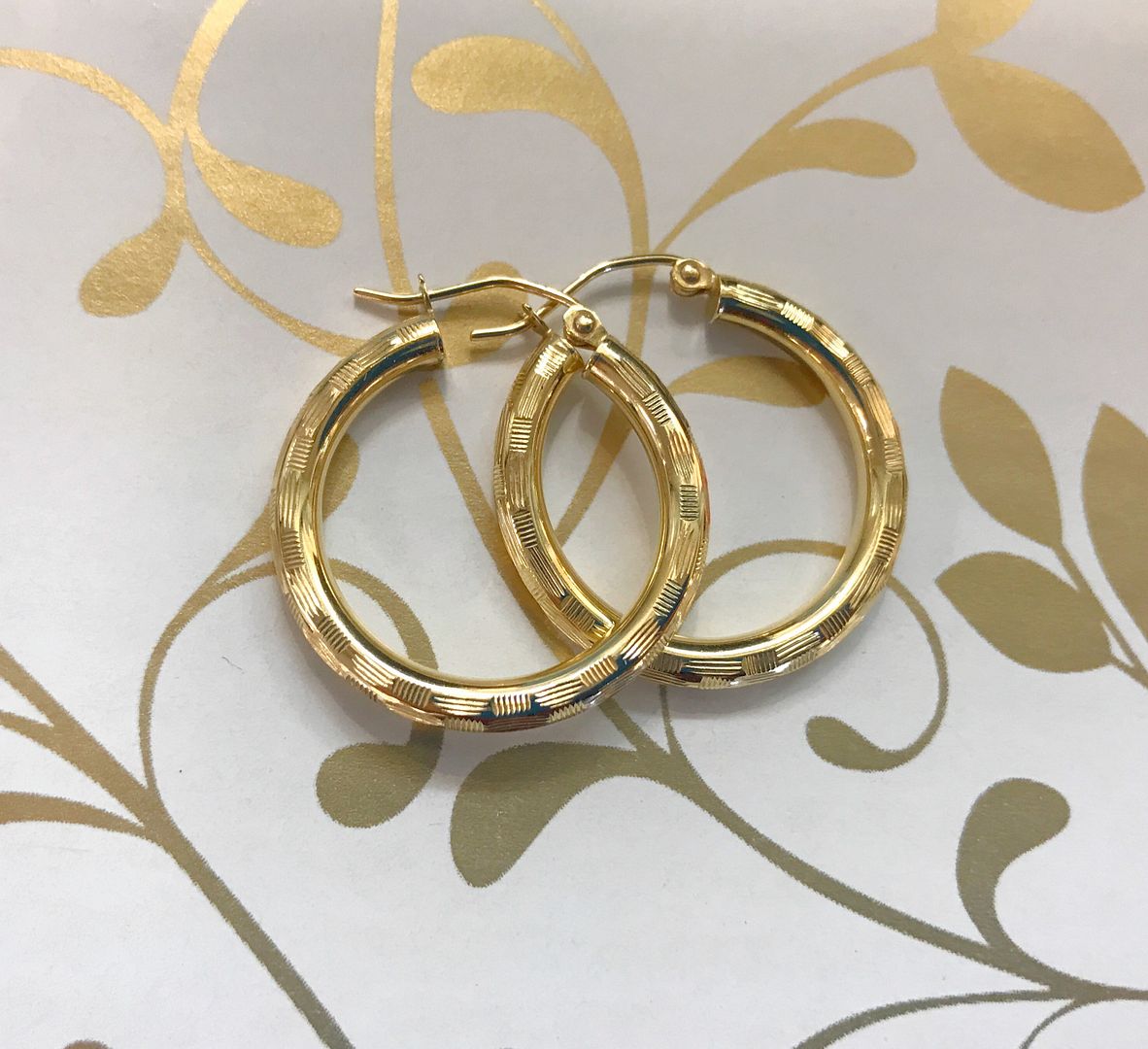 Sterling silver and 18kyg dragonfly necklace, $165.
Matching earrings, $145.
Sterling silver multigem earrings, $195.
Garnet and diamond necklace in 18ky gold, $880.
Oval rhodolite garnet in 14ky gold, $476.
Effy designer panther bangle with tsavorite garnet, $1,276.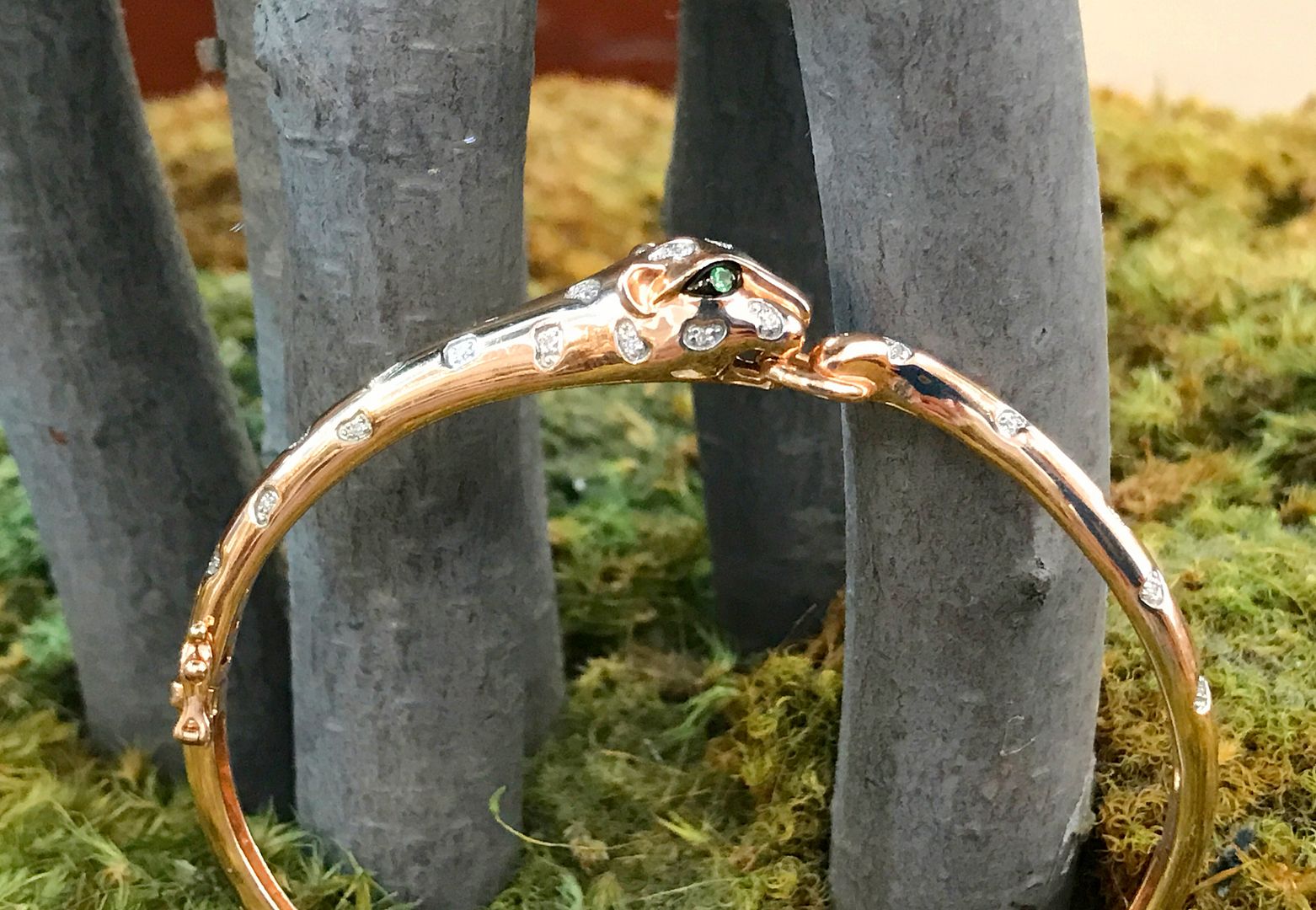 We can create a stunning piece of jewelry for you with this
 .90ct spessartite garnet, 6x4mm, $36.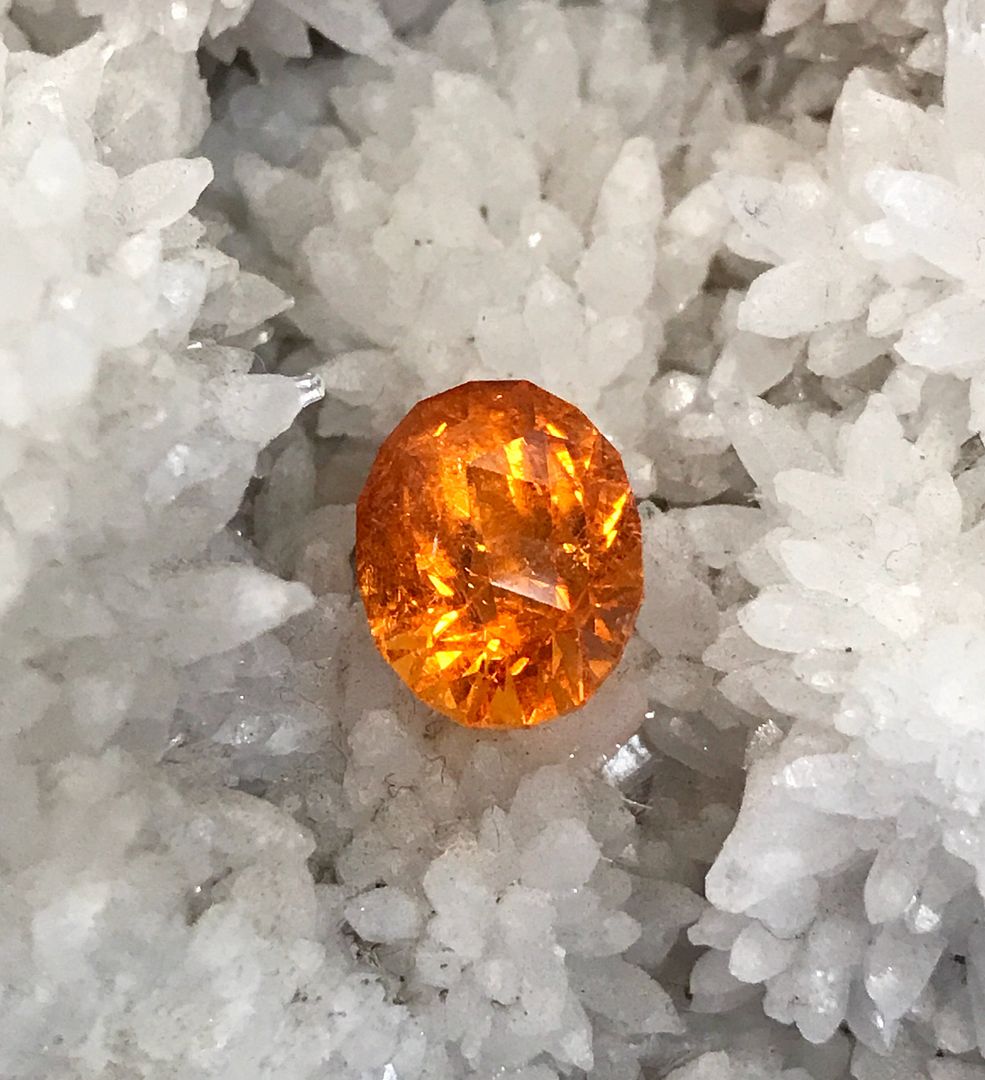 4ctw rhodolite garnet ovals set with .25ctw diamonds into
14kw gold omega back earrings, $516.
Tsavorite garnet 6 stone round set into 14ky gold, $196.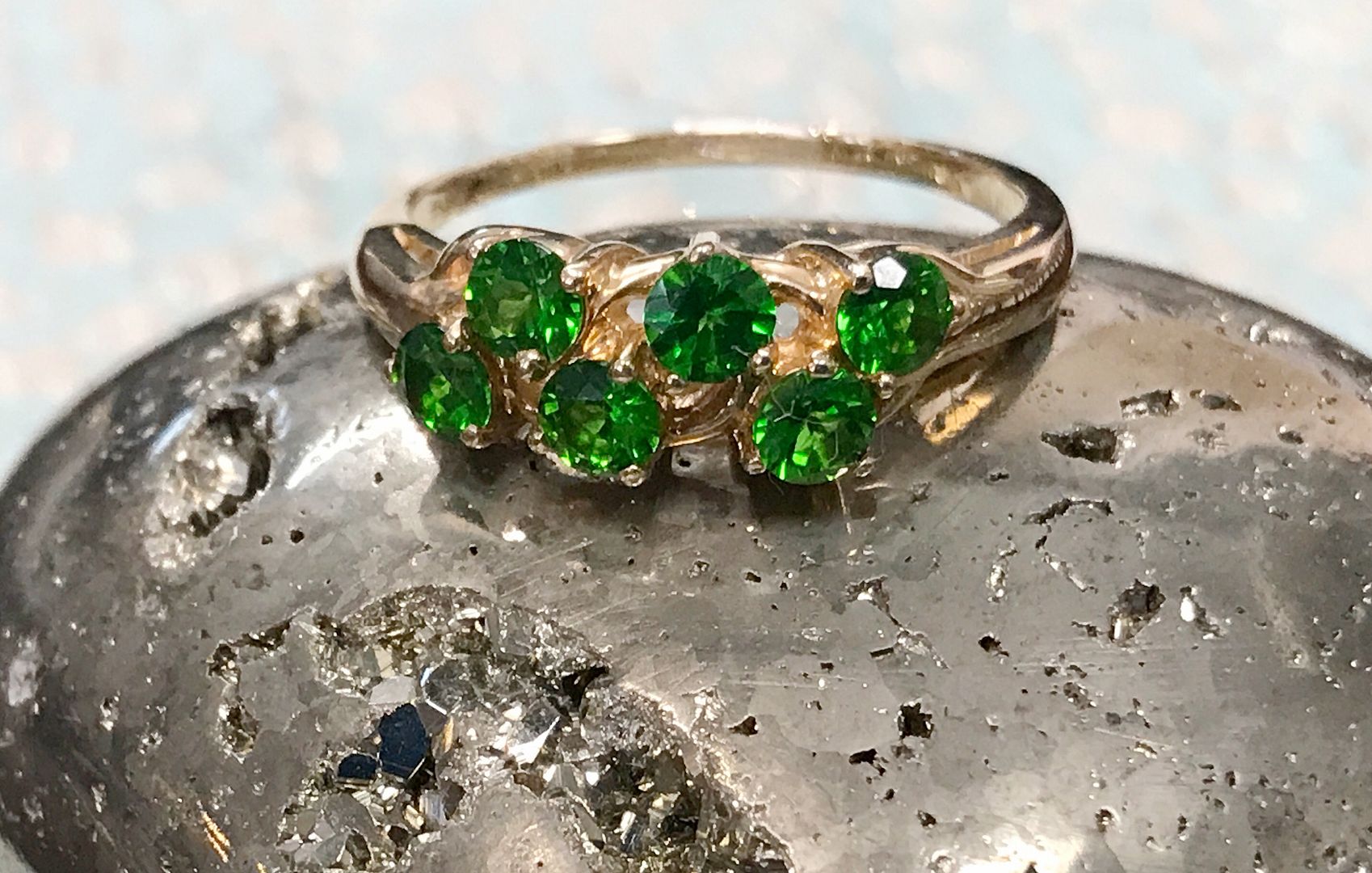 For him, unique and unusual…
Tiffany & Co sterling silver and 18ky gold gate cufflinks, $ 345.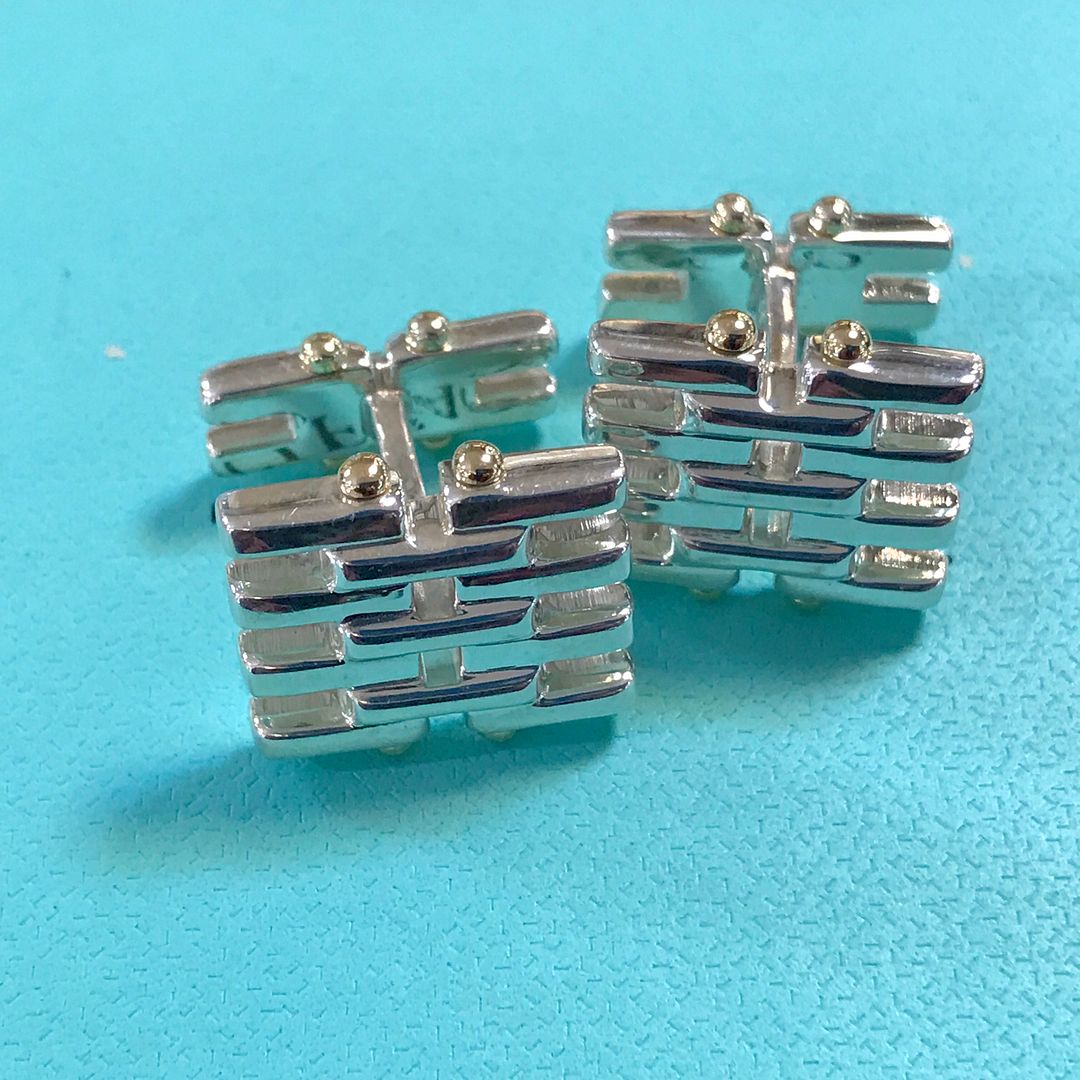 Just reduced!
1.50ctw ruby and .05ctw diamond 14ky gold
adjustable bracelet, $1,397.50.
18ky gold heart earrings, $275.
Mabe pearl, diamond, 18ky gold omega back earrings, $497.50.
Never boring.
Never high pressured.
Never the same place twice.  
Come shopping where you will find the SUBLIME…
for LESS.  
Home Again & Lumina Gem