Each and every week, we spend hours preparing our
weekly email, and it's a true TEAM EFFORT.  
Jesse, Adam and the warehouse team get everything staged for photos.  
Haley and Ashley do measurements and upload the photos and dimensions.  Jamie pretty much does it ALL for Lumina Gem…from photography to copy.  And Jeannie takes the Home Again photos,
comes up with the theme, and edits the final version.  
But this week, 'Momma Jeannie' has been away, and it's just us kiddos
pulling together the entire email.  We hope you enjoy.  🙂
On with the show!  
Looky looky what just arrived..dove grey sectional by Magnolia Home Furniture by Joanna Gaines, $2,695. 100×133.
Jo's White coffee table also by Magnolia Home, $295, 52x28x19.
Hand embellished boat art, $295, 44.5×37.5.
This cabinet is the bees knees…$495, 40x16x41.
Wave abstract, $325. Large scale, 48.5×54.5.
Navy designer lamp, $130. 34″H.
Just in on consignment…pair of floral chairs by Rowe, $395 each. 29.5″W.  In like new condition. 
The Rowe chairs would look great with this brand new ticking striped sleeper sofa…$1,095, 74″W.
A CONSIGNMENT SCORE…the details on this demilune cabinet are unreal for just $450. Topped with marble, retailed for $1600. 46x21x36.
GORGEOUS ivory beaded chandelier, a statement maker
for $445. 32″ diameter & 36″H.
This blue sofa actually pulls out into a queen size bed,
brand new, $1,095, 74″W.
Storage ottoman on casters, $365, 48x24x17.
Coastal boat art, $225, 34.5×38.5
Nice and narrow teal console, $325, 60x10x35.
Also available in ivory. 
Fine art giclee framed in crisp white, $225, 38″square.
Gorgeous hand embellished dimensional
sailboat art, a must see for $195. 28×40. 
Need a whole bedroom set? We got you…
Queen storage platform bed in taupe, $695.
Six drawer dresser, $645, 64x19x38.
Chest of drawers, $595, 40x19x54.
Two bedside tables available, $245 each. 28x18x38.
This pic does not do justice to this fine art giclee in a driftwood frame, $295. 38.25×49.25.
Brand new linen sofa, come and get it for just $595. 82″W.
The sun was not on my side for this photo…this black cabinet is a MUST SEE in person. You can actually use it was a media cabinet, on consignment for just $275, 38x21x62.5.
Natural cowhide, brand new and on trend
for $375, approximately 7×7.
Just in on consignment and a great deal!  Thomasville dining set, includes all six chairs and 18″ removable leaf, $495, 78x38x30.
Love the orange accents with this charcoal 'chofa', $895. 82″W.
High gloss abstract, $220, 40×50.
Orange designer lamps, $112 each, 29″H.
Antique white coffee table, $295, 42x25x20.
A scene stealer for sure…
it's 5 o'clock somewhere, right? $375,
49″ square.
Clean lined linen sofa, $495, 75″W.
Coordinating loveseat available, $395, 53″W.
We get the BEST accessories….
Cameras, $18 each, Striped vases, $48 each, Rope bottle, $28,
Textured jar w/ lid, $62, Walking fingers, $28 each.
Ceramic cacti, $22 each. 
Coastal 5PC dining set, $595, 48x36x30.
Ivory console, $395, 72x12x34.5. Coral art, $175 each, 33″ square. Pair of adorable bubble-gum pink lamps, $46 each.
Striped glider, A SUPER BUY at $145, 33″W.
The consignor originally paid $1500 for this GORGEOUS hibiscus art, our price, $395. 48×60. Chevron lamps, $100 each, 27″H.
We have two of these ivory slipcovered chairs by Magnolia Home Furniture by Joanna Gaines, $595 each, 39″W.
Take a better look at this gray washed cabinet below, $495, 47x14x31. Fuchsia & gray cube, $75.
ADORABLE two-tone yellow and natural wicker dining set with 6 chairs for $295. Includes the cute navy and white cushions. 64×36.
Loving all the VIBRANT colors in this amazing painting, $395,
large scale, 41.25×49.5.
Starfish lamps, $85 each.
BARGAIN TIME…
Adorbs wicker bench with cushion, just $45, 36x16x18.5
Get a deal on this seven drawer wicker desk with matching chair and glass top, just $165. 55x21x31.
These outdoor wicker chairs retailed for $132 each…our price,
$62 each. Like new condition. Sold in pairs only. 
Is it just me or is this fish giving some attitude? Either way he is gorgeous! $295, 37.5″ square. Bubble lamps, $112 each, 29″H. 
Just in…this Howard Miller clock retails for $699…
our price, $225. 30″ diameter. Like new.
These Ethan Allen 'Windham' table lamps retail for $649 EACH,
our price, $202 each, 27″H.
Ruby red bookcase, a great looking and functional piece for $345, 36.5×15.5×72.
Very pretty trio of botanicals framed in rich gold wood,
$125 each. 29×33.
Side tables, plant stands, you decide…Tallest, $36, 14.5×30. Smallest, $24, 12×26.
ON SALE… these 29″ black rattan barstools retail $600+ each.
Our price, $150 each.
Celebrate November with this awesome citrine jewelry!
All citrine pieces are 20% off this month.
Citrine open link bracelet in 14k yellow gold, $1,075.
19X15 citrine and 14kw gold ring, $475.
14ky gold filigree earrings with citrine dangles, $155.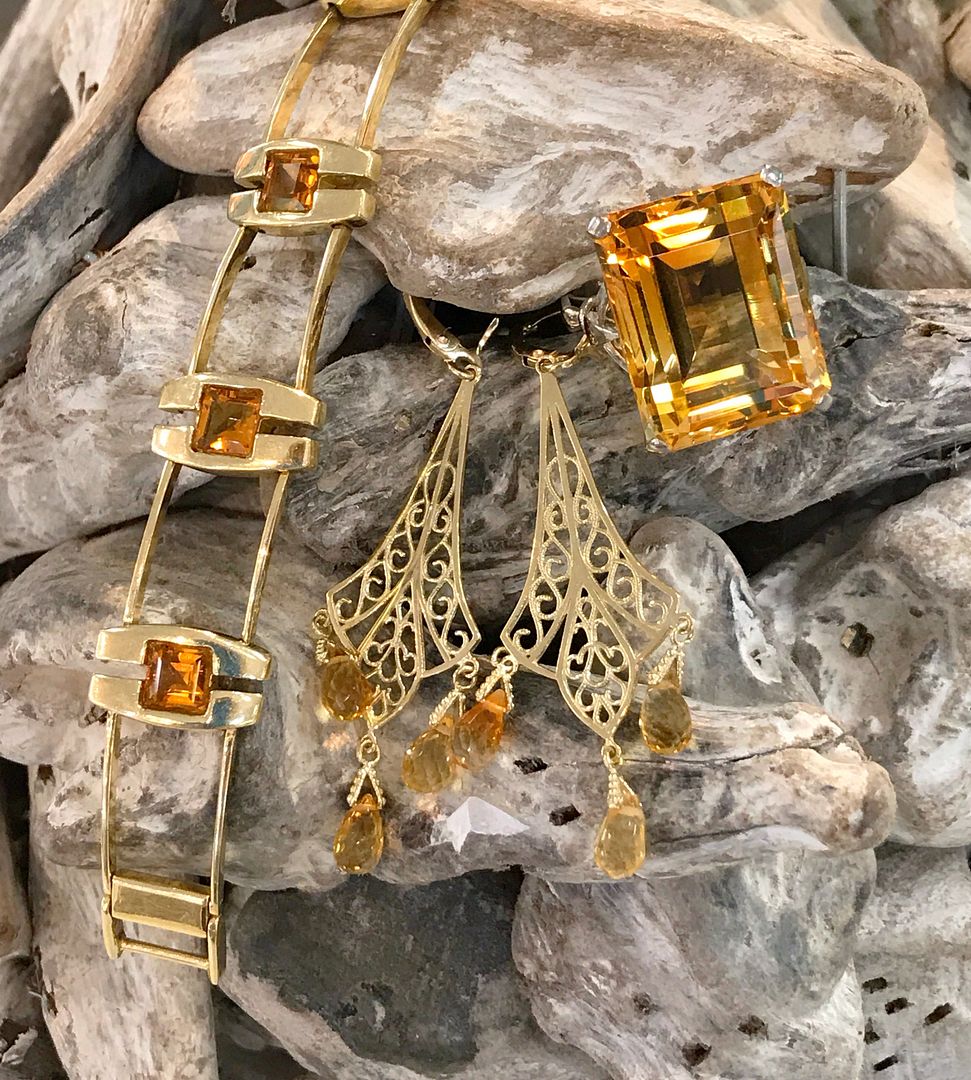 1.41ctw citrine and .11ctw diamonds in 14ky gold studs, $275.
Citrine and amethyst dangles accented with diamonds
in 14k rose gold, $2,140.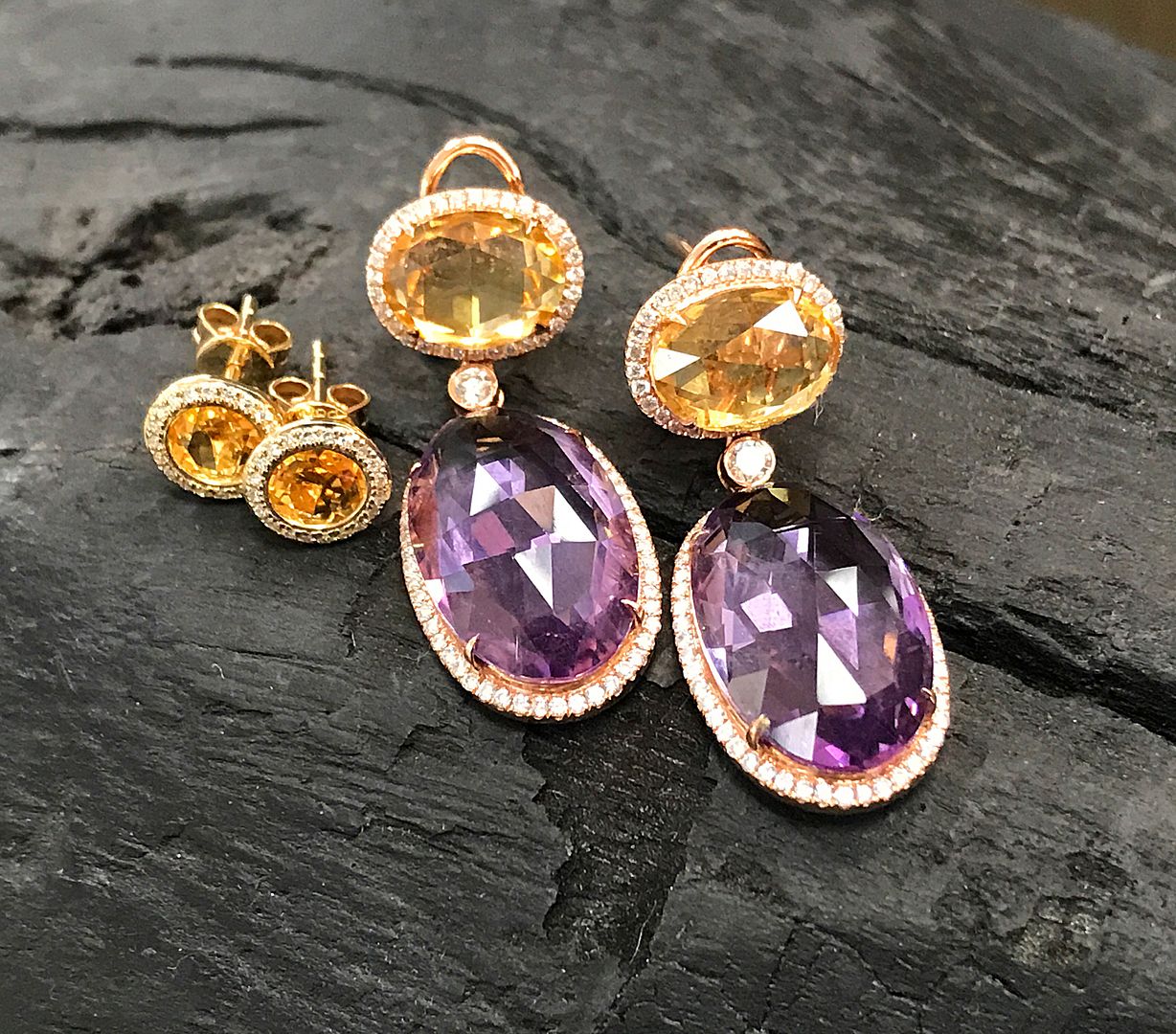 Sterling silver and citrine earrings with 18ky gold accents, $195.
Citrine ring in sterling silver and 18ky gold, $155.
Sterling silver and citrine 14mm cuff with 18ky gold, $235.
Slane lemon citrine enhancer in sterling silver, $235.
Slane large calypso lemon citrine ring in sterling silver, $235.
Are you a November baby who isn't a fan of citrine?
No problem. Topaz is the alternative birthstone
and is also 20% off! 
Blue topaz and diamond station necklaces in
14k yellow or white gold, $575 each.
Blue topaz and diamond in 14kw gold, $445.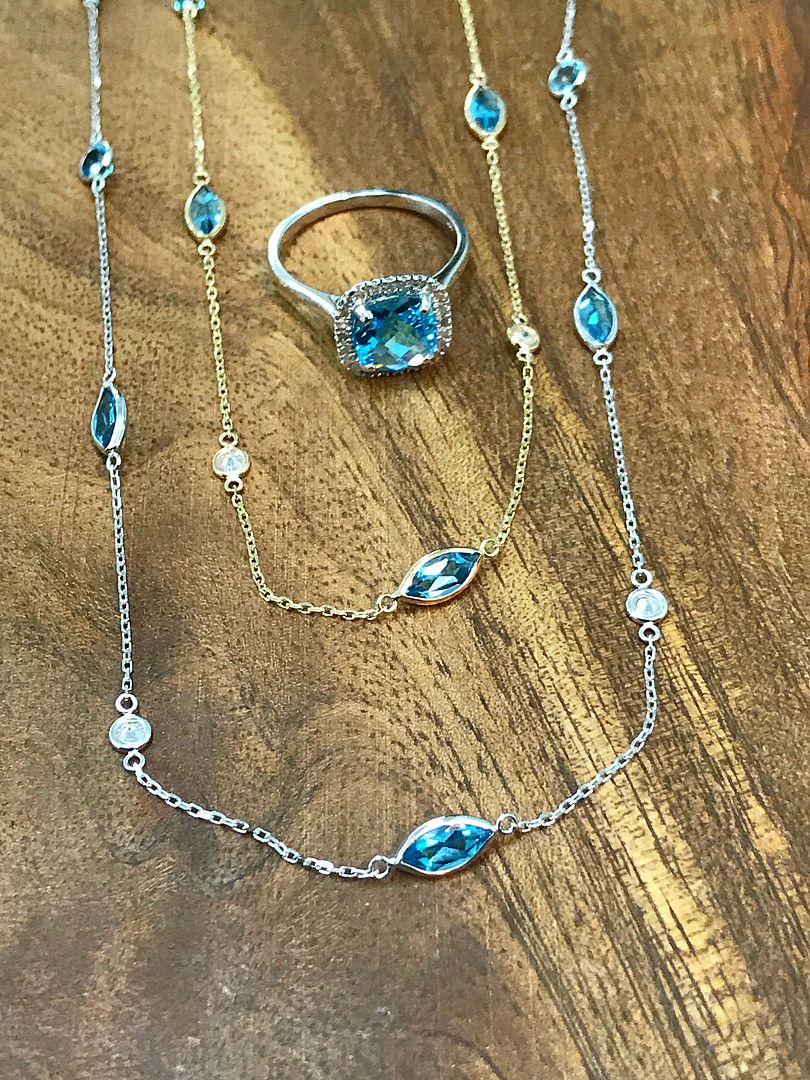 Imperial topaz oval approximately 2ct with .33ctw diamonds set into a two tone brushed 14k gold setting, $1,275.
13.75ct blue topaz with .12ctw diamonds set into
14ky gold  necklace, $1,595.
16.72ctw blue topaz accented with .20ctw diamonds
in 14ky gold earrings, $1,955.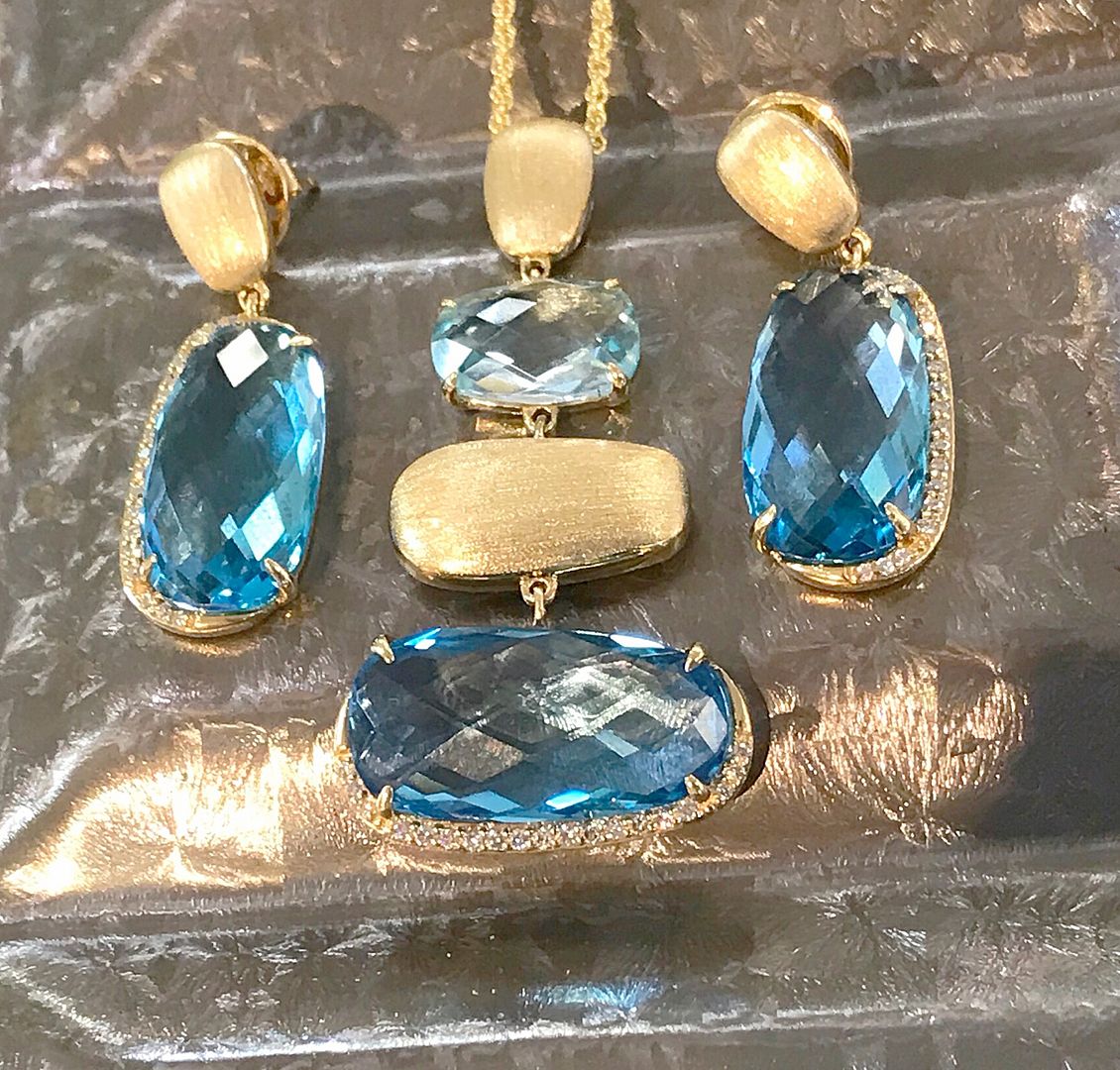 Two tone David Yurman ring, $295.
David Yurman sterling silver and diamond crossover ring, $695.
Yurman sterling silver and 18ky gold crossover huggies, $195.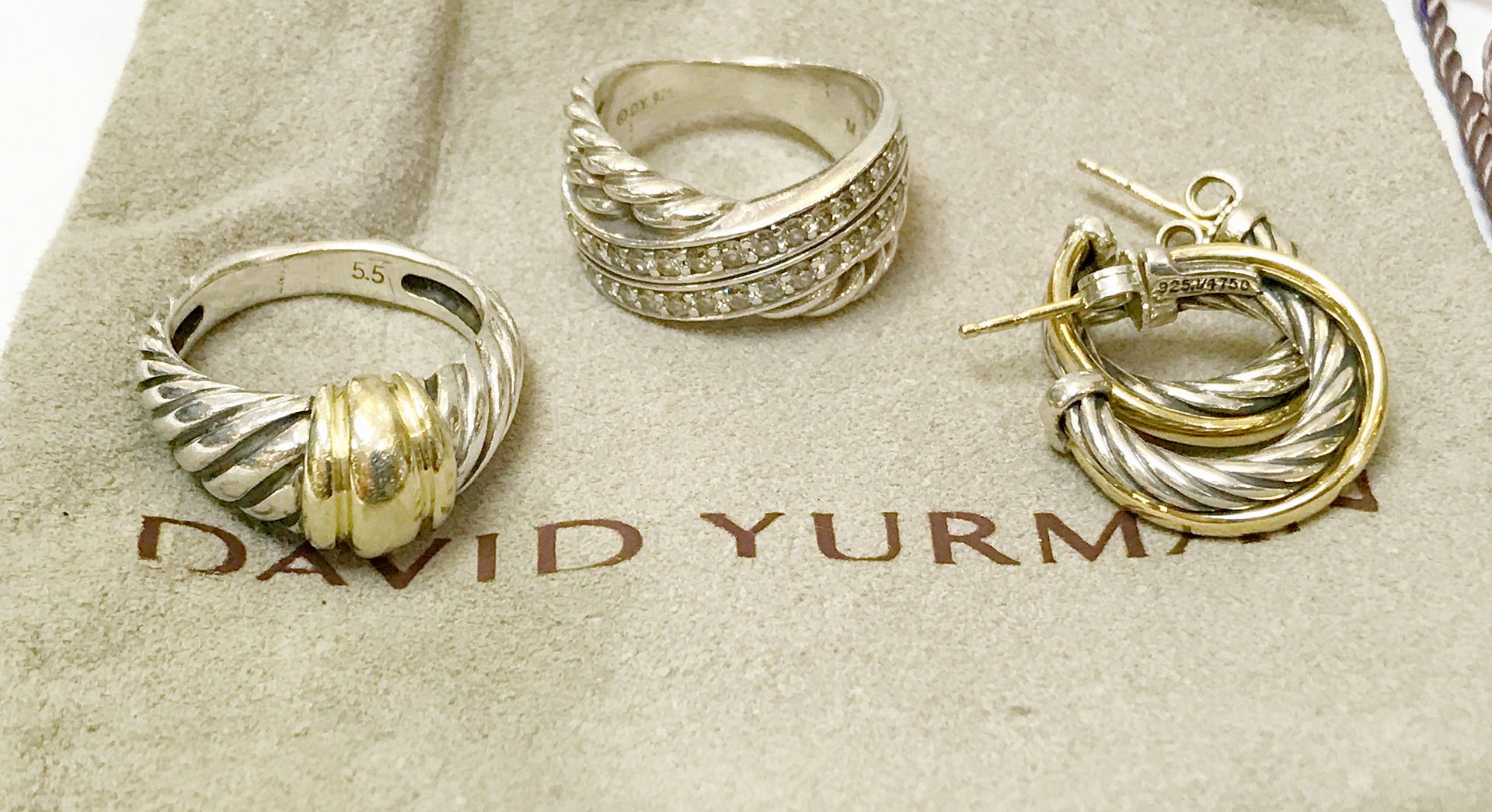 14ky gold X omega back earrings, $195.
Tiffany and Co .50ctw F color VS clarity diamond X ring
in 18ky gold, $1,195.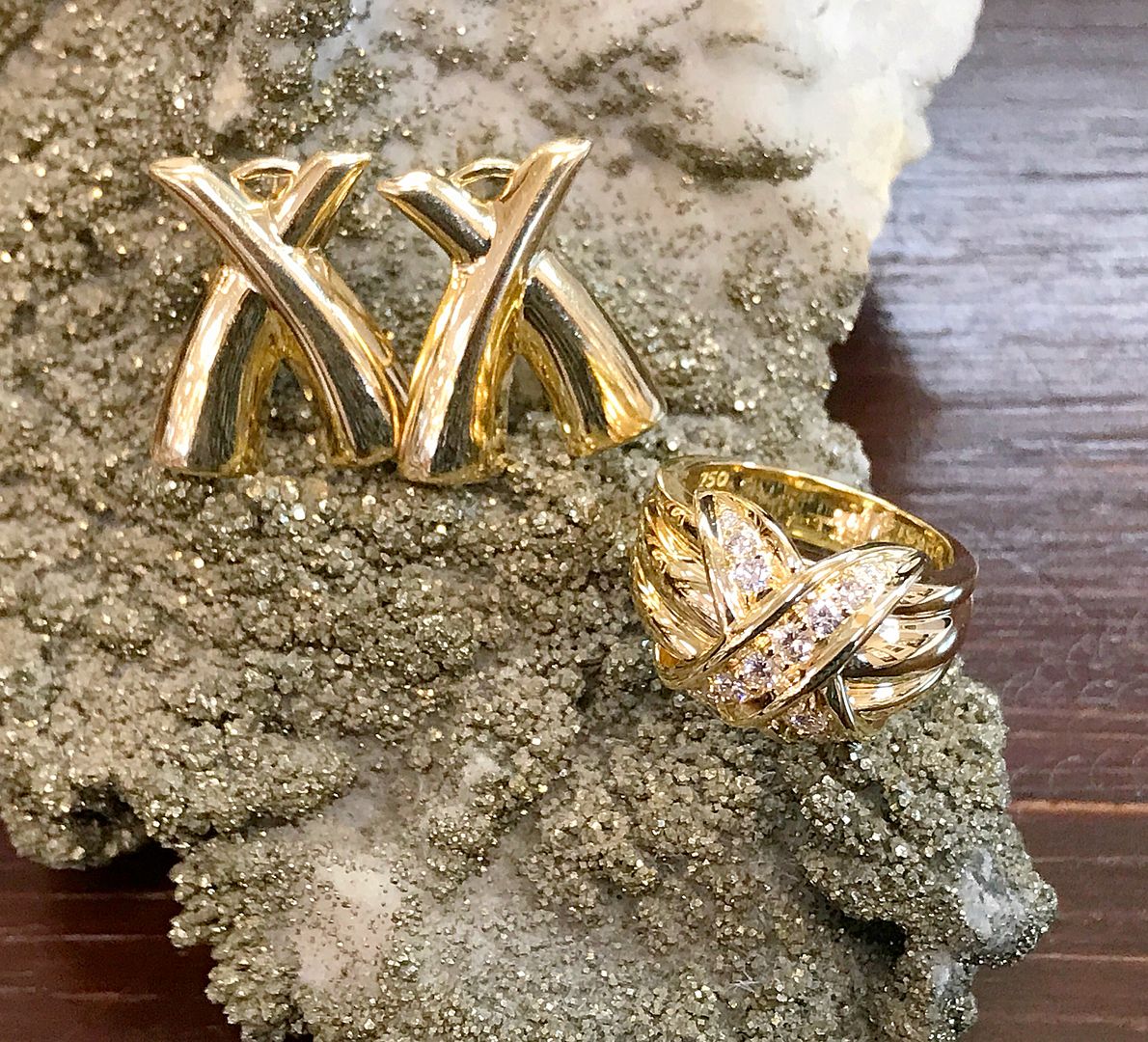 1ct G color VS1 clarity GIA certified princess cut with
.25ctw trillions set in platinum, $5,995.
Matching .50ctw diamond band, $595.
.51ct E VVS2 round diamond in a .28ctw diamond
and 14kw gold ribbon setting, $2,595.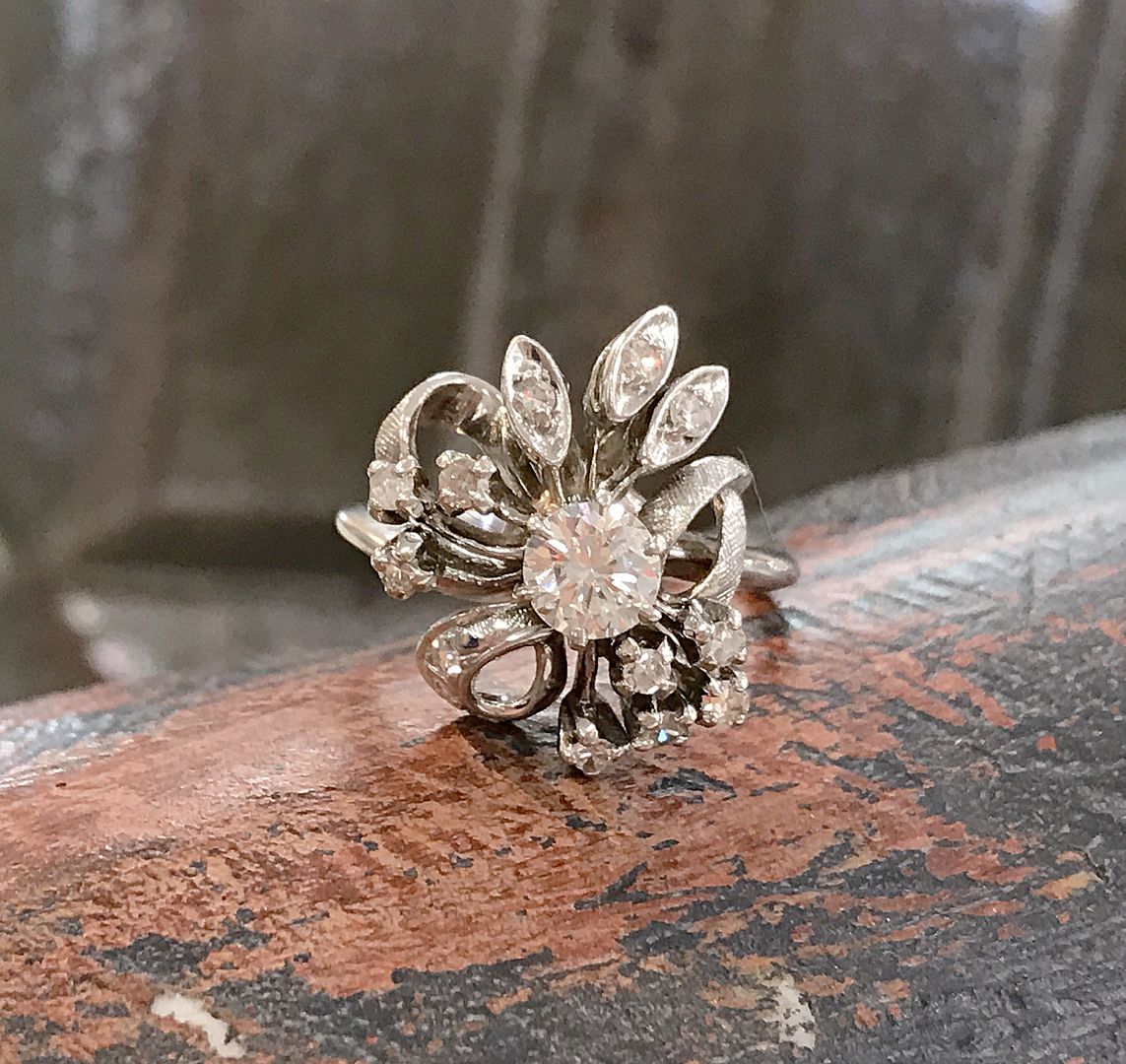 Antonio Bernardo black opal and 18kt cylinder necklace, $7,995.
Antonio Bernardo puzzle ring in 18k tri-gold, $3,995.
Nancy Lincoln hand formed cuff in sterling and 18ky gold, $795.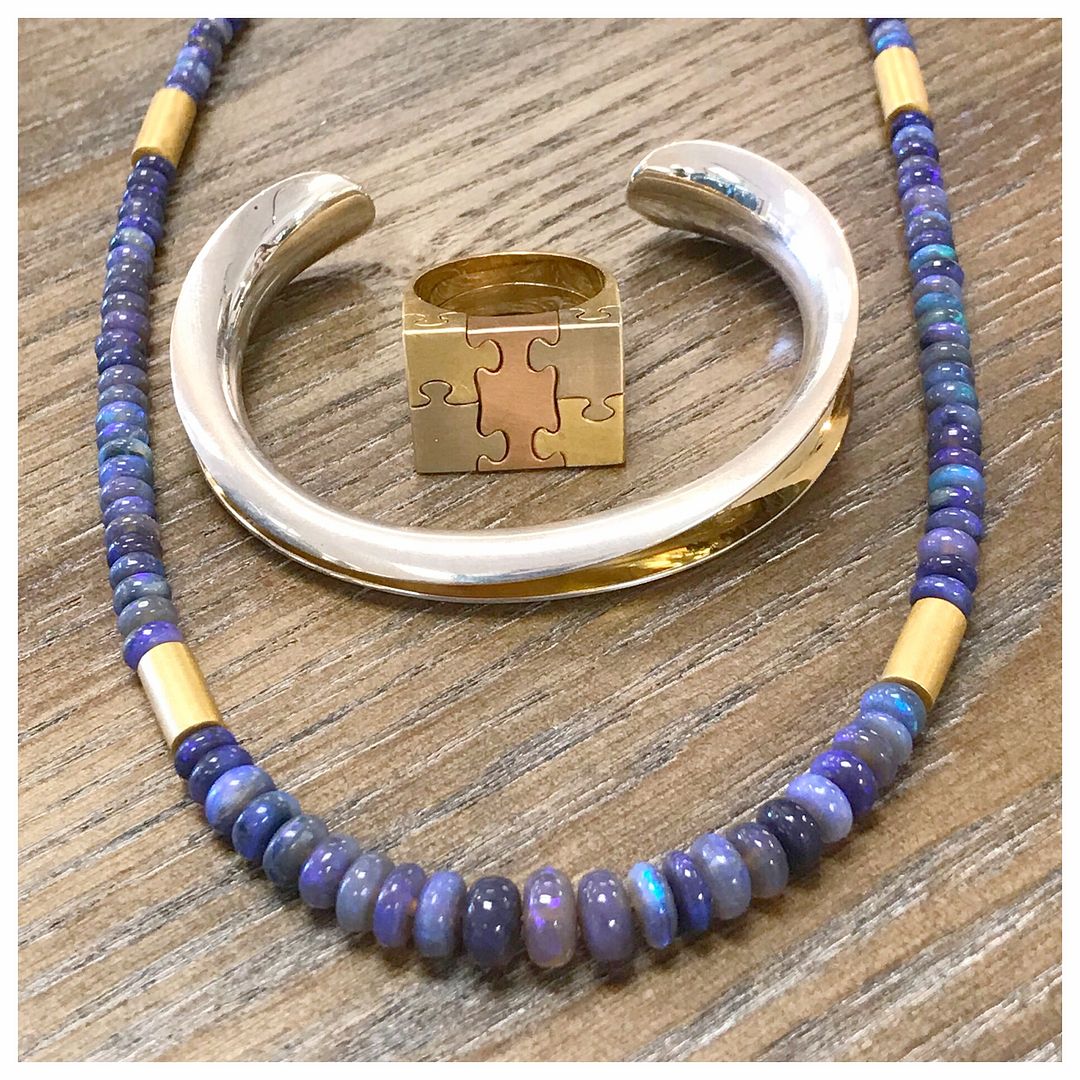 .53ct F color VS1 clarity round bezel set diamond accented
with sapphire halo in 18kw gold, $1,995.
Fall in love with the hunter green of emerald beads and moss agate! These Nina Nguyen pieces range from $195-$1,395.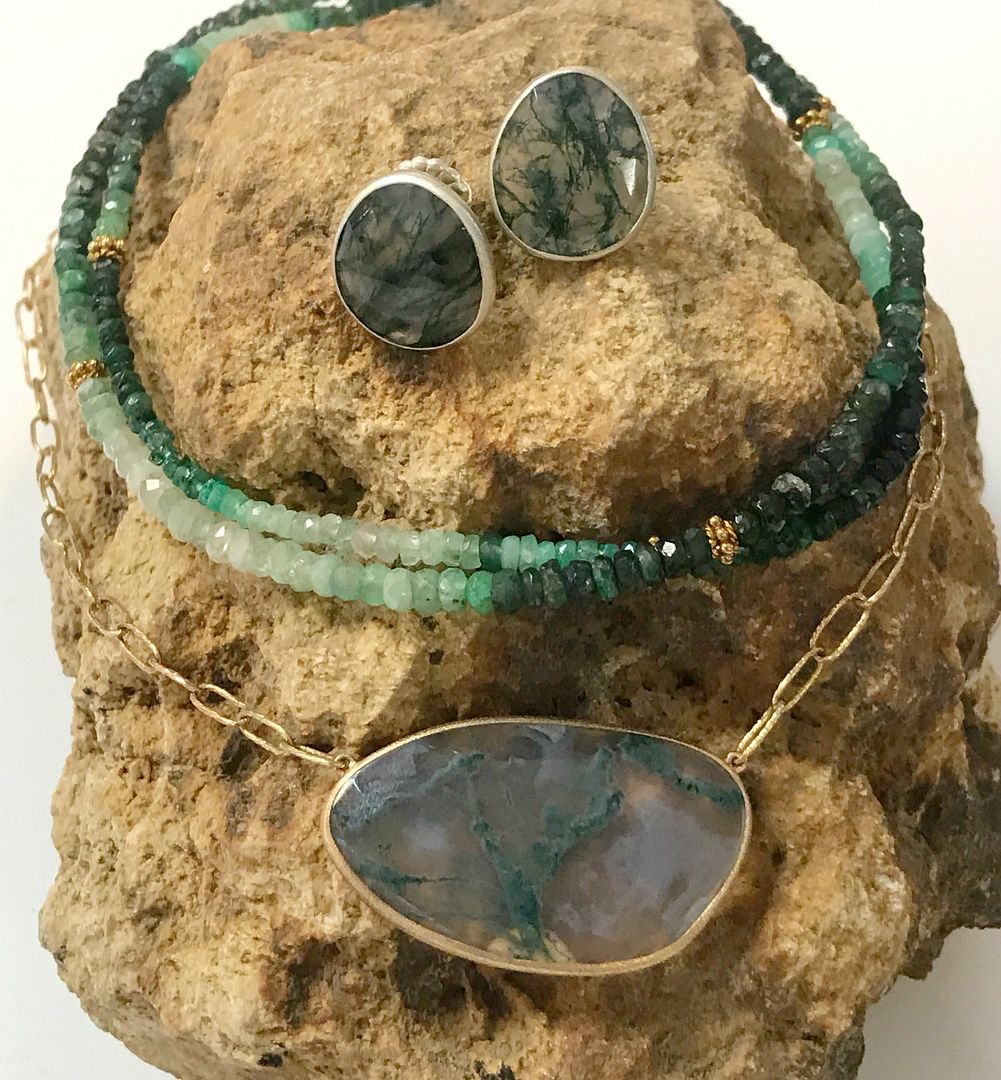 We love the simplicity of these bezel set diamond necklaces!
.25ct- $395.
.49ct $695.
18kw gold Cartier trinity band, size 9. $440.
JUST REDUCED! 
5.09ct (actual) GAL certified natural African sapphire accented with 1.75ctw E color SI1 clarity diamonds in platinum, $18,360.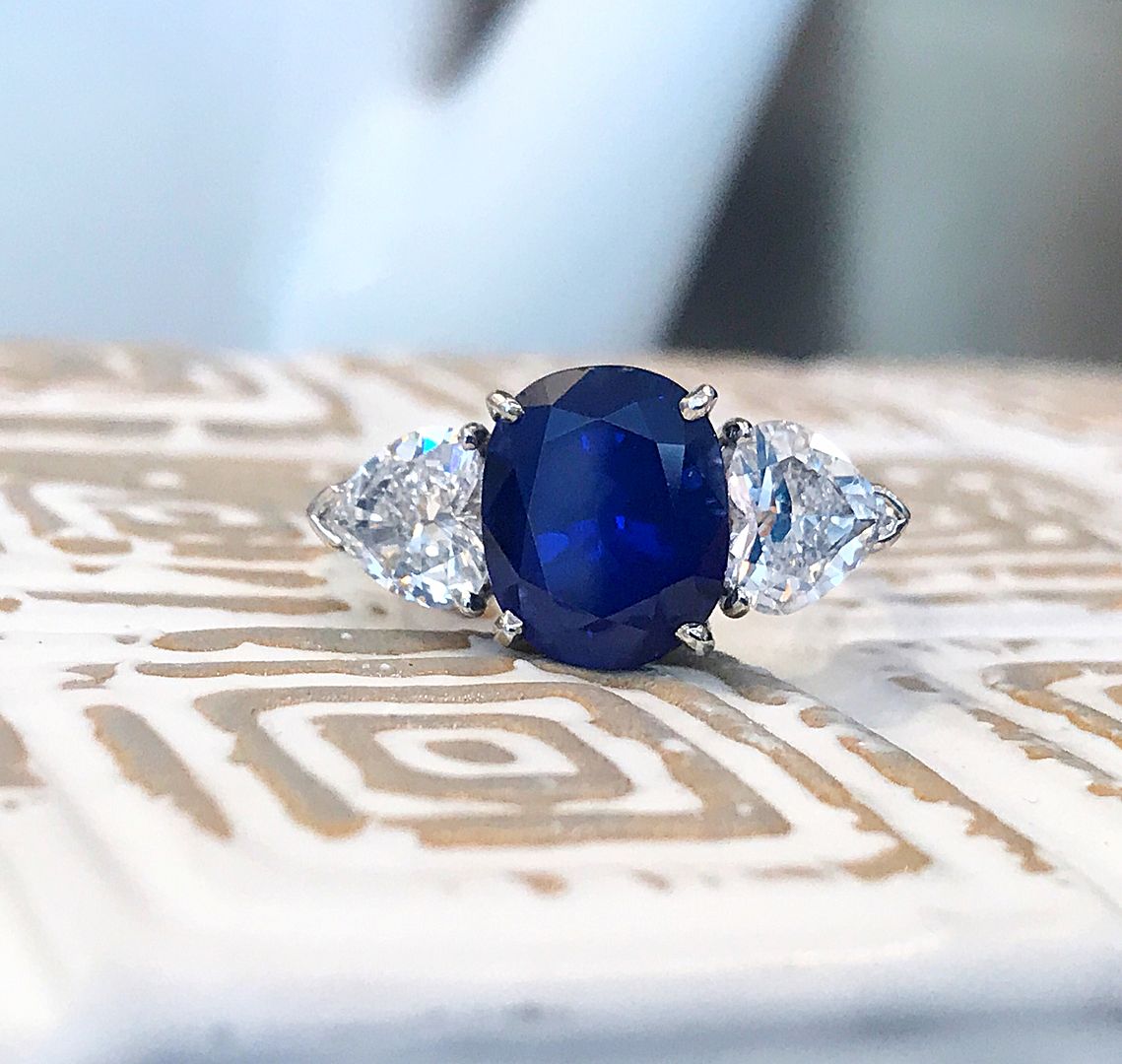 Oyster season is here! Kick it off with one of these awesome
oyster knives from Toadfish Outfitters for only $38.
This strand of freshwater pearls is only $85.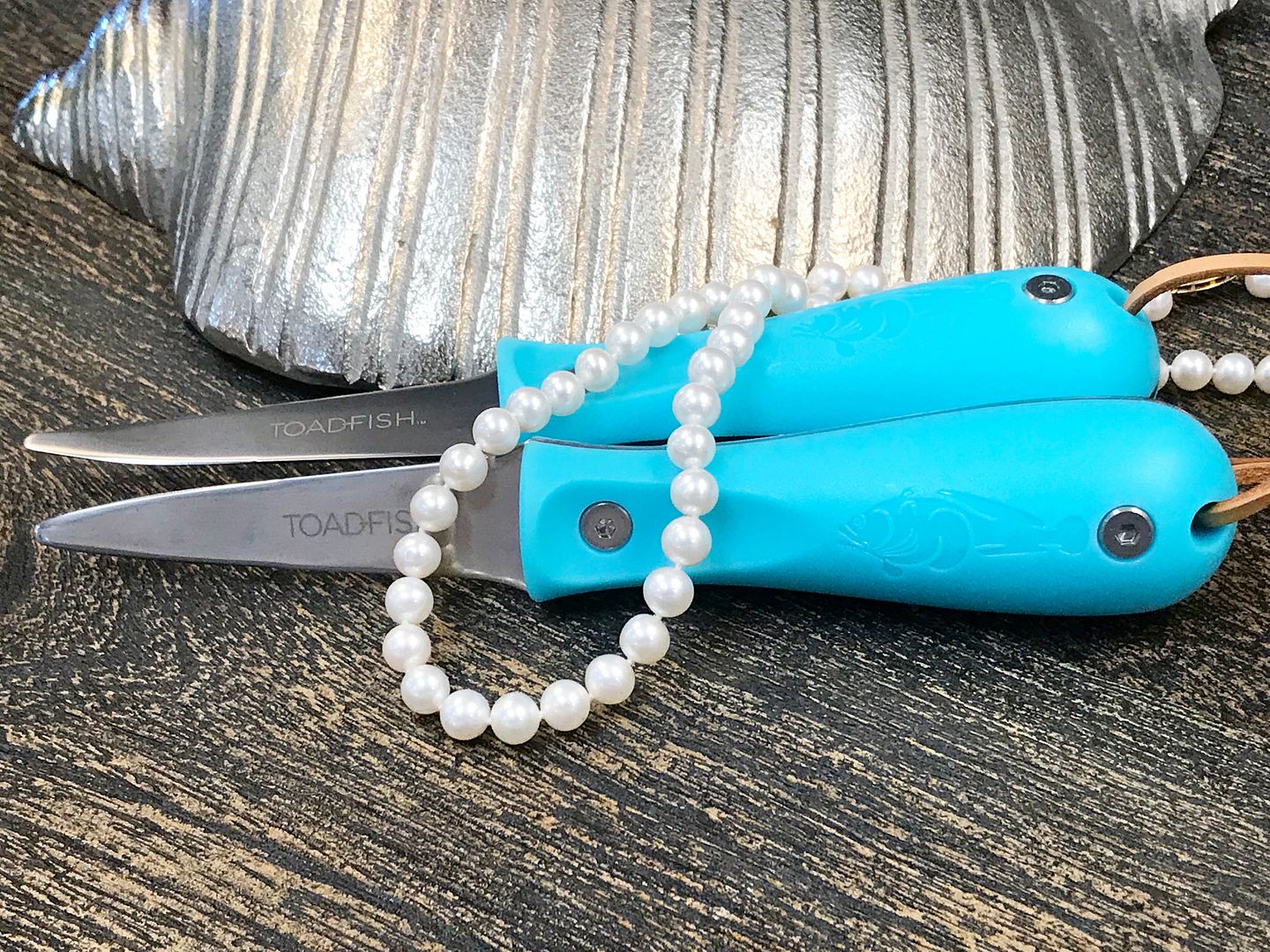 Diamond dangle earrings in 14k yellow gold, $695.
~~~~~~~~~~~~~~~~~~~~~~~~~~~~~~~~~~~~~~~~~~~~~~~~~~~~~~~~~~~~
Hope you enjoyed this week's
TEAM EFFORT. 🙂
Come see us this weekend!