A day at the beach makes us
happy for sure.
But want to know
what is even better?
Every single day we see customers who have shopped with us for the past 8 years…and we laugh and chat and catch up on each others' lives. What a joy!
Every day we meet new customers…and they often say
'We are so happy we found you!'  
And that makes us smile.
And every day you never know what great consignment
is going to come rolling through the door…
and it's still thrilling!  
~~~~~~~~~~~~~~~~
We have SO MANY REASONS
to be happy every single day.  
But now we hope
it's your turn to be happy…
all sectionals are 10% OFF THIS WEEKEND!
~~~~~~~~~~~~~~~~
Just in…3PC ivory modular sectional, just $968 this weekend.
As displayed, 123×90.  Ottoman is free-standing.
Oval glass top coffee table, $112. 48x32x20​
JUST IN! 
Taupe sofa with nailhead trim, $725. 89″W
Coordinating loveseat available, $625. 64″W
Fur pillow, $36. Two toned throw, $34.
A simply luscious look…gold buffet $695, 70x18x34,
green lamps $145 each, signed abstracts $220 each, 33×43.
Such a lovely abstract… and just $95. 29×39
Cool! Organic and rustic coffee table retails for $473,
our price $295.32x25x15.5.
Special purchase…lovely light taupe upholstered headboard, $395.  Also available in queen, $295.
The fabric is BEAUTIFUL on these floral chairs with a washed frame, $345 ea, 25.5″W.
Just in! Rough hewn coffee table $295 56x30x18 and two coordinating end tables $225 each. Very rich in person!
This hand embellished canvas has a boo-boo in one corner of the frame, so come and get it for $125. 39×39 
Navy blue ottoman/coffee table with gold base…flat out chic!
$295. 31″ diameter and 15″H
So pretty…
Rustic dresser, $625. 59.25×15.75×36.75
Abstract, $225. 50×40
Blue-green geometric lamps, $145 each. 33″H
Gorgeous and timeless Baker chinoiserie china cabinet lined in ivory silk, a true collector's piece for $1,295. 42.5×15.5×91
Hooker rubbed black console, $475. 66x22x33.5
Large gold & black mirror, $175. 47×59
Bronze hammered lamps, $165 each. 29″H
Orange pierced jar, $37. 16″H
We just LOVE this mirrored top gold console, just $225!
47x15x32 
Neutral but beautiful!
Sailboat art, $55. 24×36
Ivory sea urchin lamps, $75 each. 23″H
This modern club chair by Alphaville retails for $798 online,
our price $495. 38x28x31. Heavy and great quality.
Special purchase…gorgeous saddle stools in turquoise,
we have four in 30″ for $145 ea.
and three in 25″ counter height for $125 each.
Blue/green queen sleeper sofa,
brand new for $1,075. 76″W
Because you can never have enough storage…rich 5 drawer dresser by Thomasville just $395. 41x19x62
Just in…stunning tufted king bed $795. 
Sorry, dining set has sold. 
Pop the cork top off and fill up with shells or wine corks…whatever is special to you. $145 each, large 29″H
Just in on consignment…super attractive sofa in orange, green and blue by LazyBoy. Includes sea motif pillows, too.
A great buy at $795. 80″W.
This large floral art retailed for $569, our price $175.
44″ square 
What a deal…3 piece pub set with a pretty ruffled glass top,
just $225 for the set. 36″ diameter.
Soft and lovely aqua sofa with pillows, $695. 86″W
Great looking grey wash dining table,
brand new closeout for $375. 42x70x30
Dining chairs, just two available, $125 each.
A WOWZA look! Abstract $295 44.5×45, pineapple lamps $175 each, teal blue media cabinet retails for $999, our price $650. 60×14.5×35 
A pretty neutral sofa with silver nailheads and lovely coordinating pillows, brand new for $895. 90″W
Just in on consignment, super nice industrial media cabinet,
just $525. 60x19x32.5.
Gorgeous dark grown geometric three panel screen.
Retails for $400, our price $275! 57.5×71.
It's time to come shopping at Home Again…and you might
want to snatch up this cool urban industrial clock for $275
Very large 39.5″ square. 
PRETTY black dining set with 6 chairs and custom made plaid
seat cushions, a STEAL at $495.  48×65.5
To match the table, lovely black bakers rack $295. 40x18x76 
Nice beige sofa with coral accent pillows, $795. 84″W
The Wonder Woman of the sea!  
55″ wide wall hanging $125 
Preppy striped club chair, $225. 40″W
This wonderful block print wooden cocktail table trunk
retails for $685, our price $495. 48x24x18h
Such a fan of this LARGE coffee table in an urban distressed
finish, $395. 48″ square x18″h
Yep, prettiest bench-ottoman ever…in tufted navy with
a gold base, $295 24x48x17.75h
And don't forget…all sectionals are 10% OFF this weekend.
Just $878 takes home this grey beauty this weekend.
Jewelry and puppies…it does not get any better!
This is Darla who came to visit us last week. She is available
for adoption at Animal Avengers of NC.  
How could you resist that face?
All of our David Yurman on consignment
is 30% to 60% off.
7mm onyx, Albion 14ky gold accent cuff $475. 
10mm blue topaz, Waverly hinged 18ky gold accent cuff $1,995.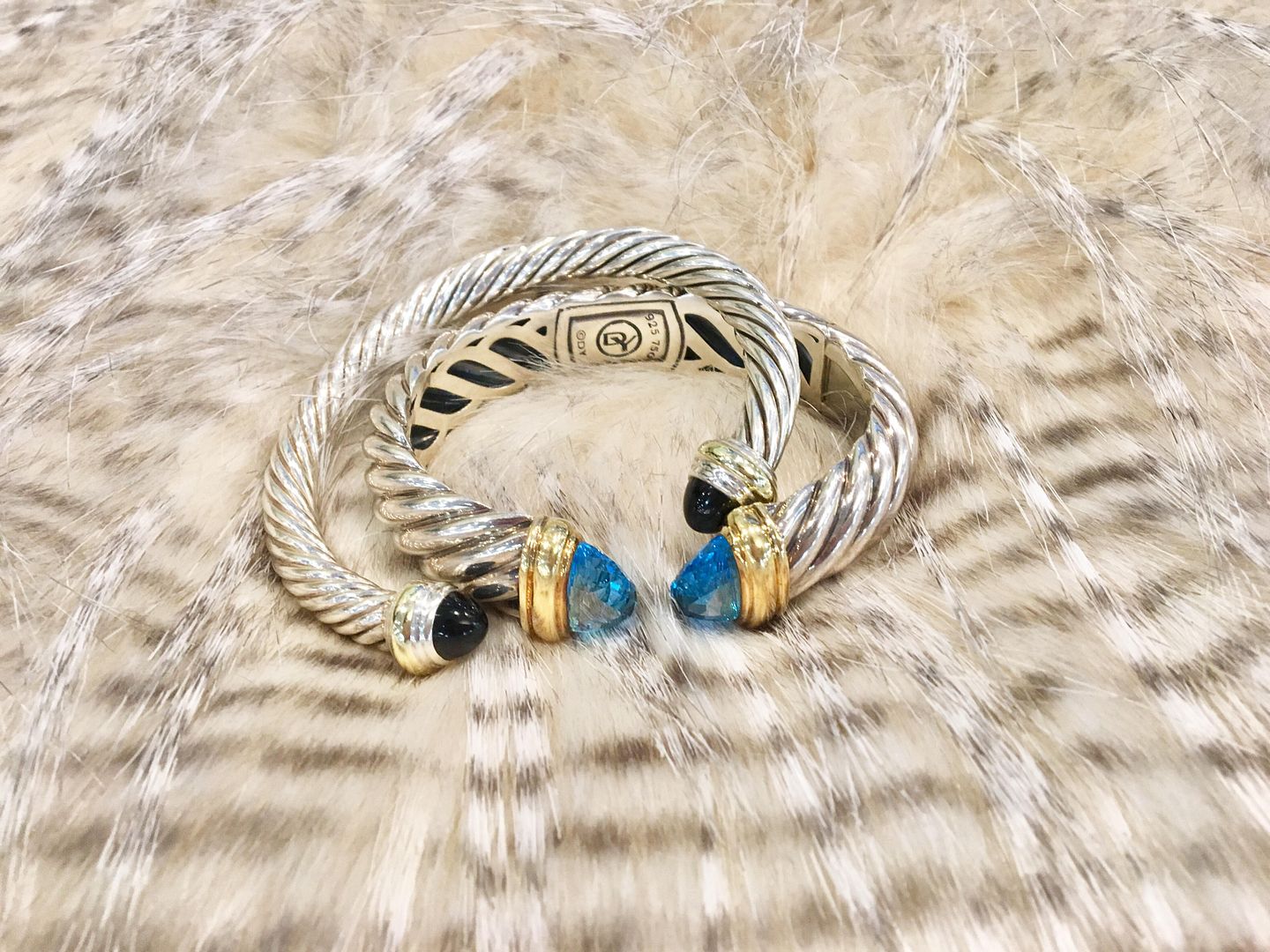 The Wheaton David Yurman prasiolite and diamond duo is here
and also 30% off of retail.  Ring is $345.  Bangle $385.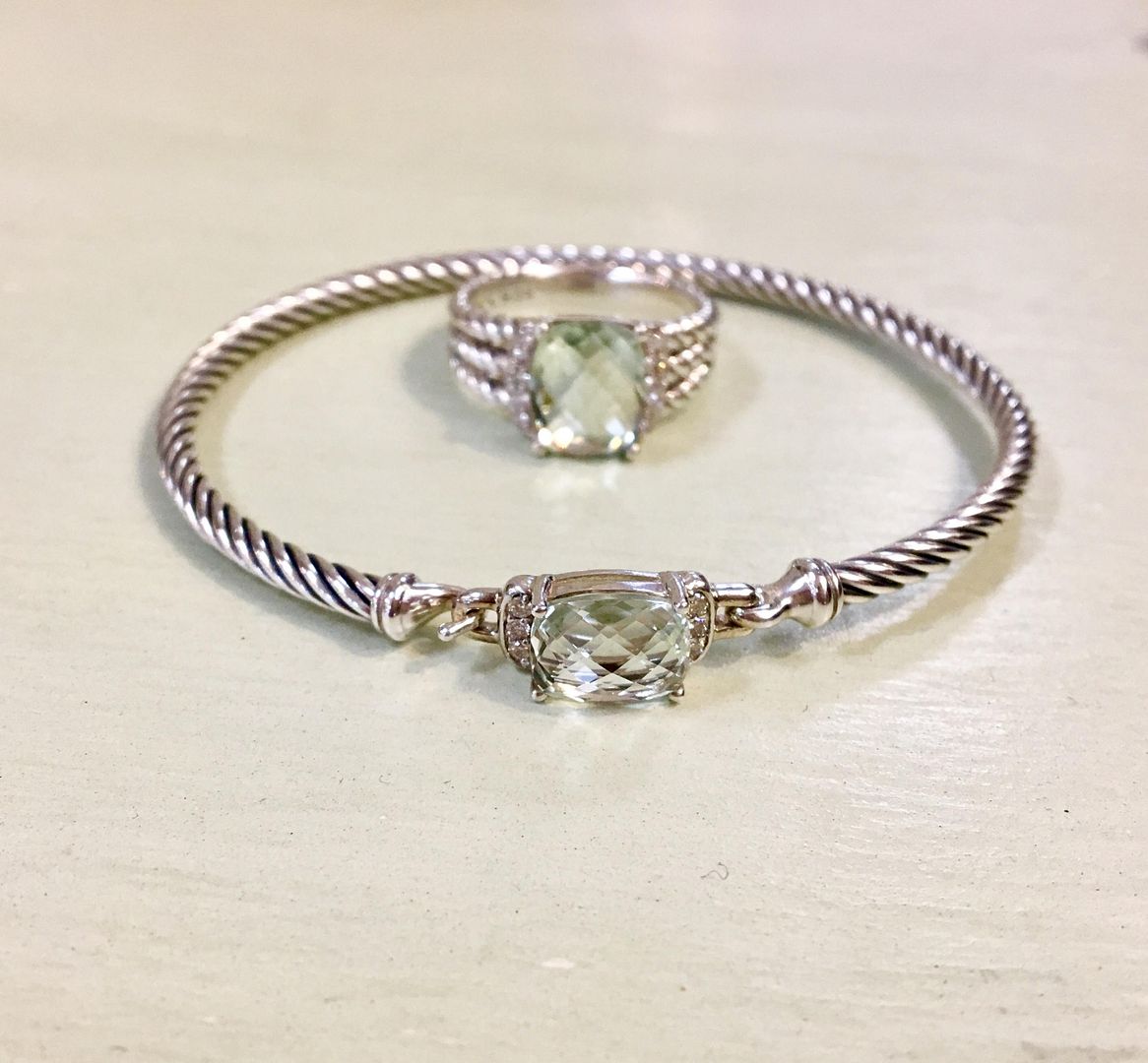 ~Unreal Deal~
White Agate Albion David Yurman ring only $555.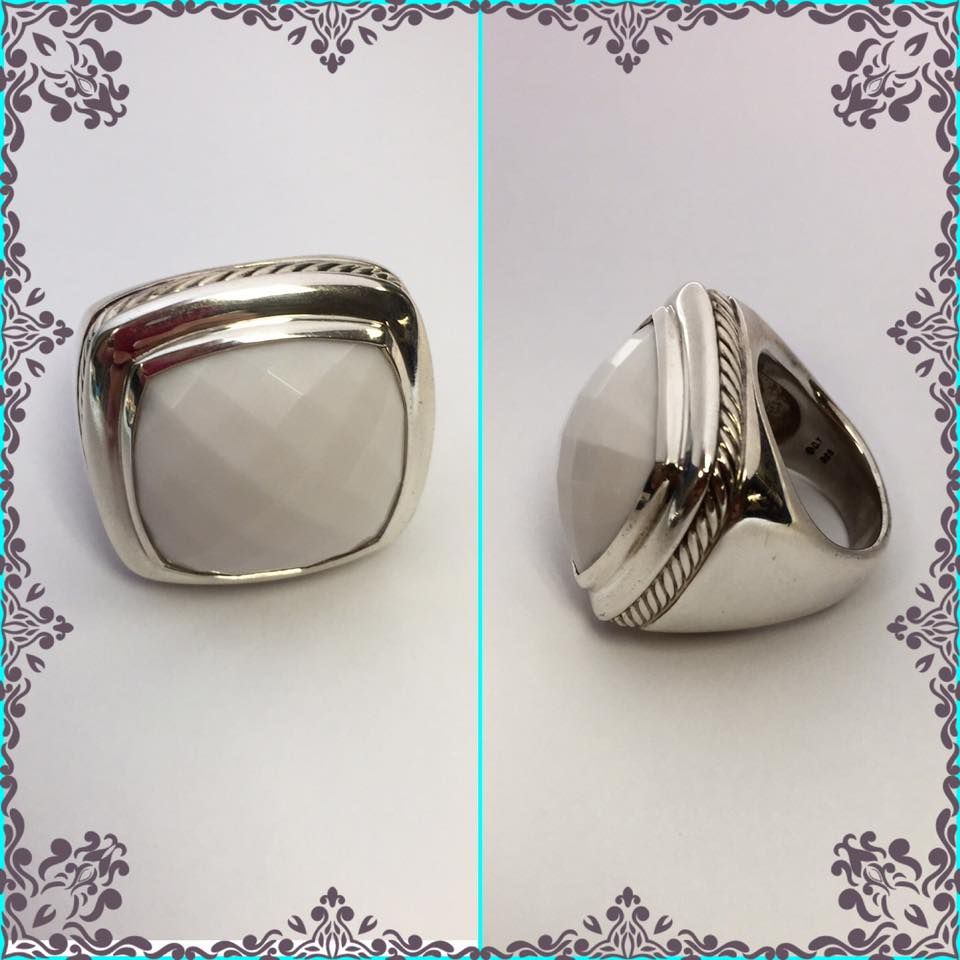 Pearl is the birthstone for June and we
are taking 20% off of all pearl jewelry!
This Mikimoto 6-6.5mm 18kw gold pearl 7 inch bracelet retails for $1,310.  Save BIG during our sale and buy this special piece for $715.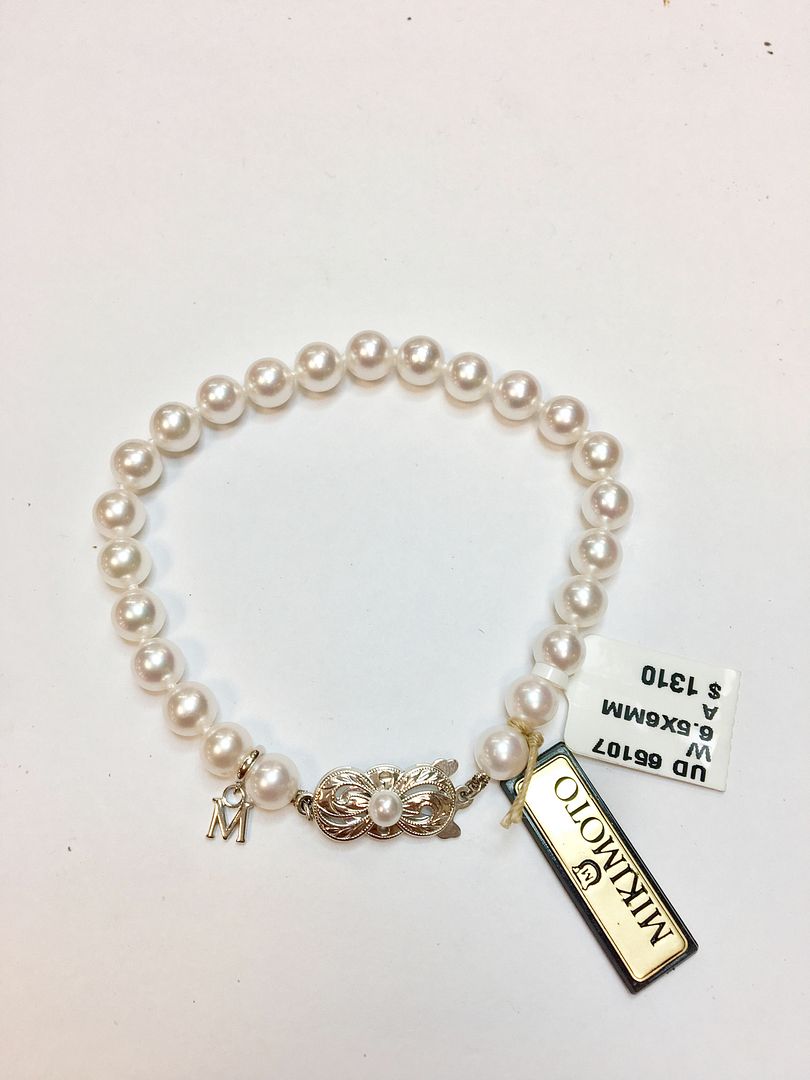 John Hardy "Dot Twirl" earrings comes with pouch
and original tag $395…OUR PRICE $275.
.75ct tanzanite .15ctw diamonds set into 14ky gold $1,195.
Heard of AAA Tanzanite?  It means HOT, FIREY, TOP NOTCH.
 5.51ct AAA tanzanite with 1.75ctw diamonds set into 18ky gold with a removable enhancer 4mm.  HOT DEAL! $1,995.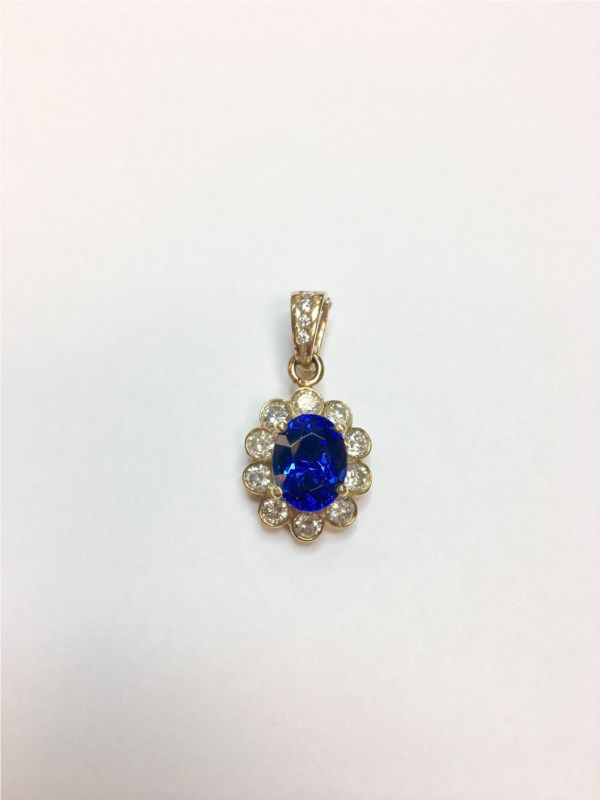 Tassles necklaces are so vibrant when they're made from sparkling gemstones.  Made from sterling silver with black rhodium plating with black spinel or white topaz.  $295 each.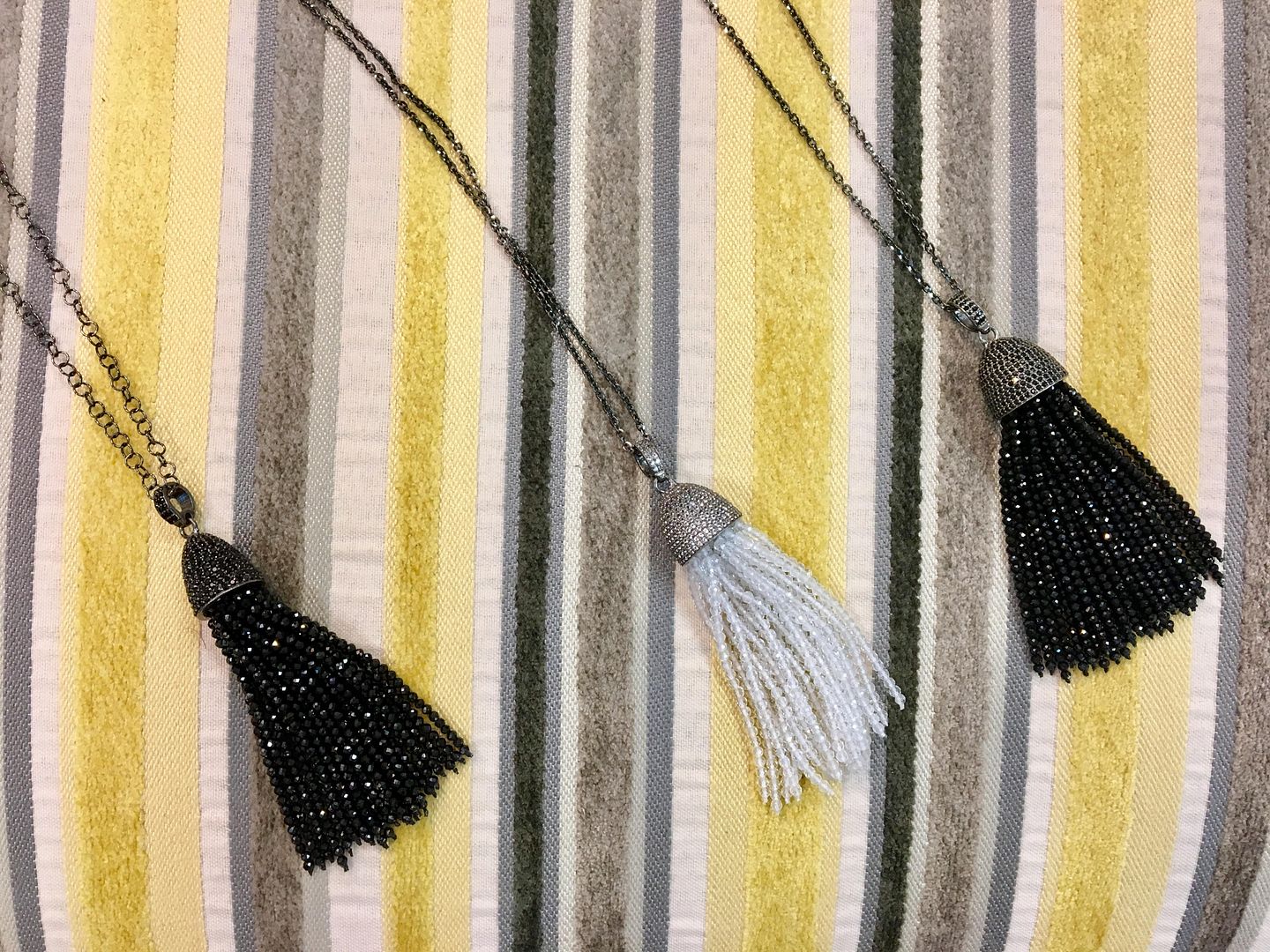 Ocean girls! These pieces have pearls in them so they
are 20% of this month. (price listed is sale price)
Jellyfish Raymond Mazza silver necklaces $215 each. 
Shell, coral, quartz and pearl silver dangle earring $50.
We love these Wilmington made by local designer Camille Corbett earrings. They are a picture of the ocean in all of these different locations that she takes herself and transfers into a sterling silver marquise dangle for only $35 each!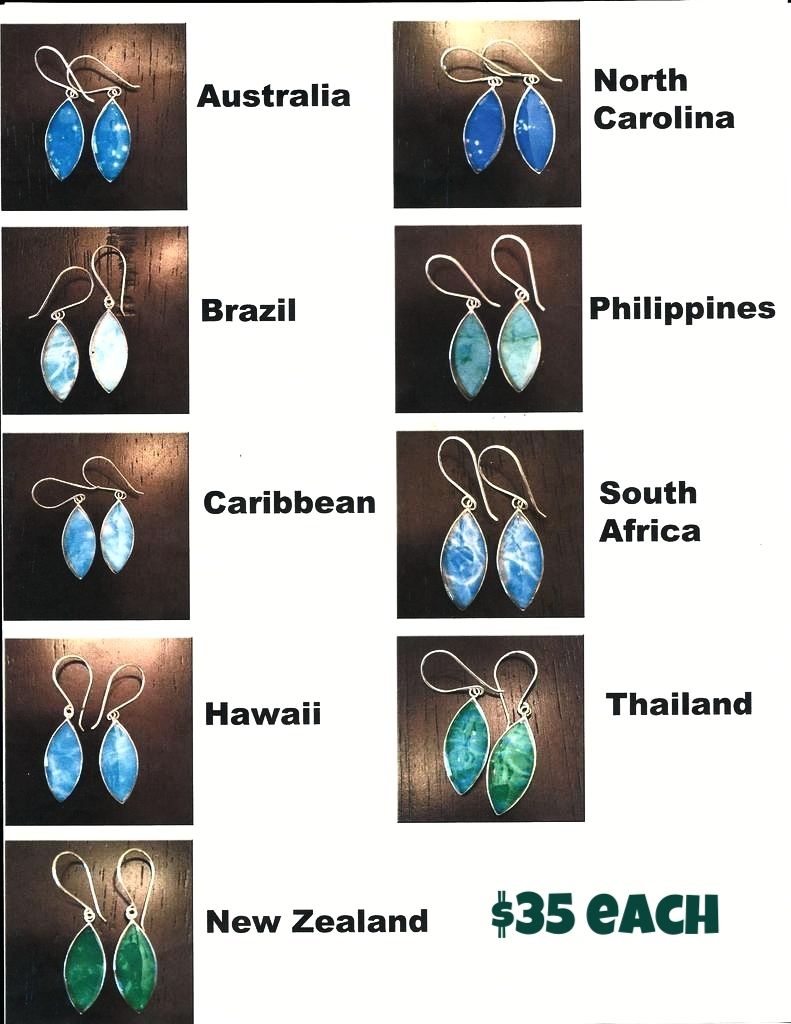 Local artist, Katharyn Zava's rock crystal quartz 17.5 inch necklace only $145.  Pair it with the natural Australian opal Nina Nguyen 14ky gold earrings for $800.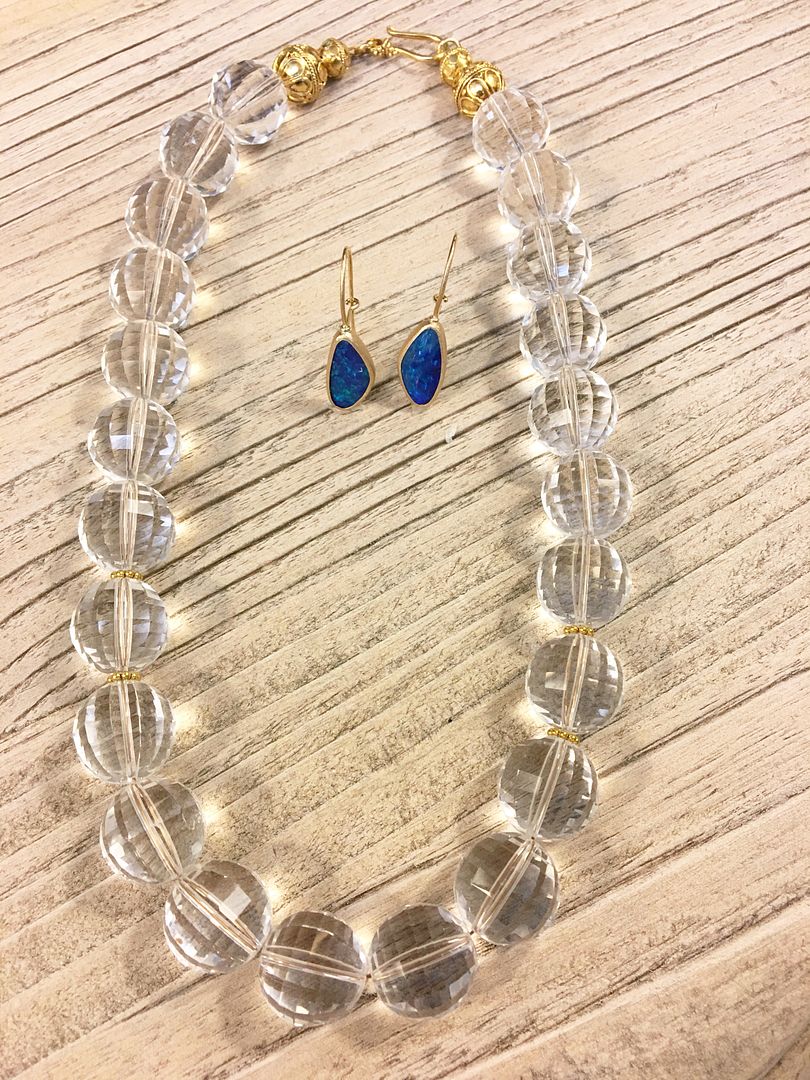 Raymond Mazza Renaissance style diamond ring in 14ky gold $2,495.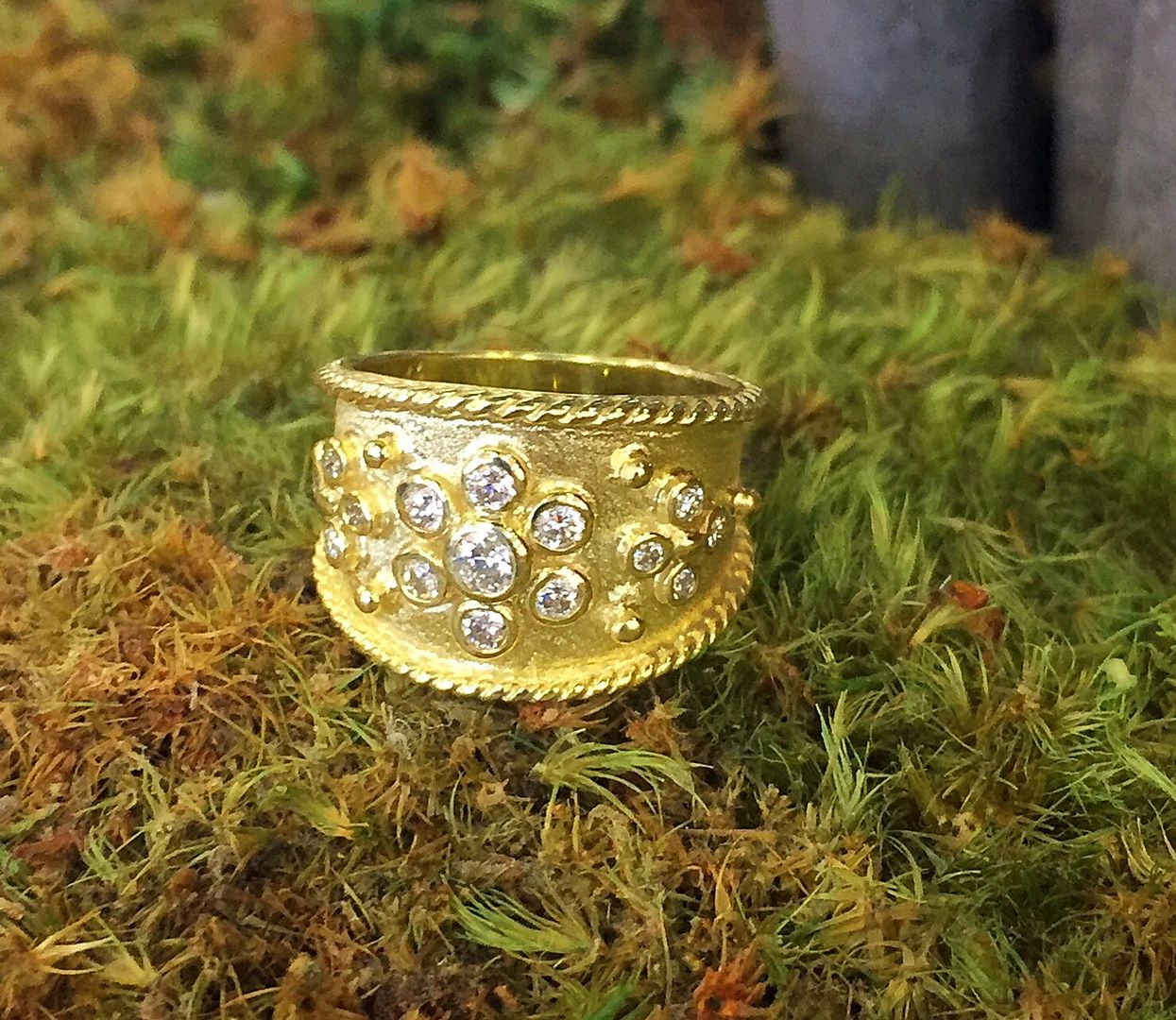 Shop our 50% off case. (prices listed are sale prices)
Opal and diamond 14ky gold necklace $400.  Designer Raymond Mazza diamond omega back 14ky gold earrings $2,385.  Ring to match $1,295.
Get your Alwand Vahan pieces exclusively here at Lumina Gem. 
This unique 12mm O bracelet makes a statement $4.795. 
Prices on in-stock bracelets $1,015 to $13,195.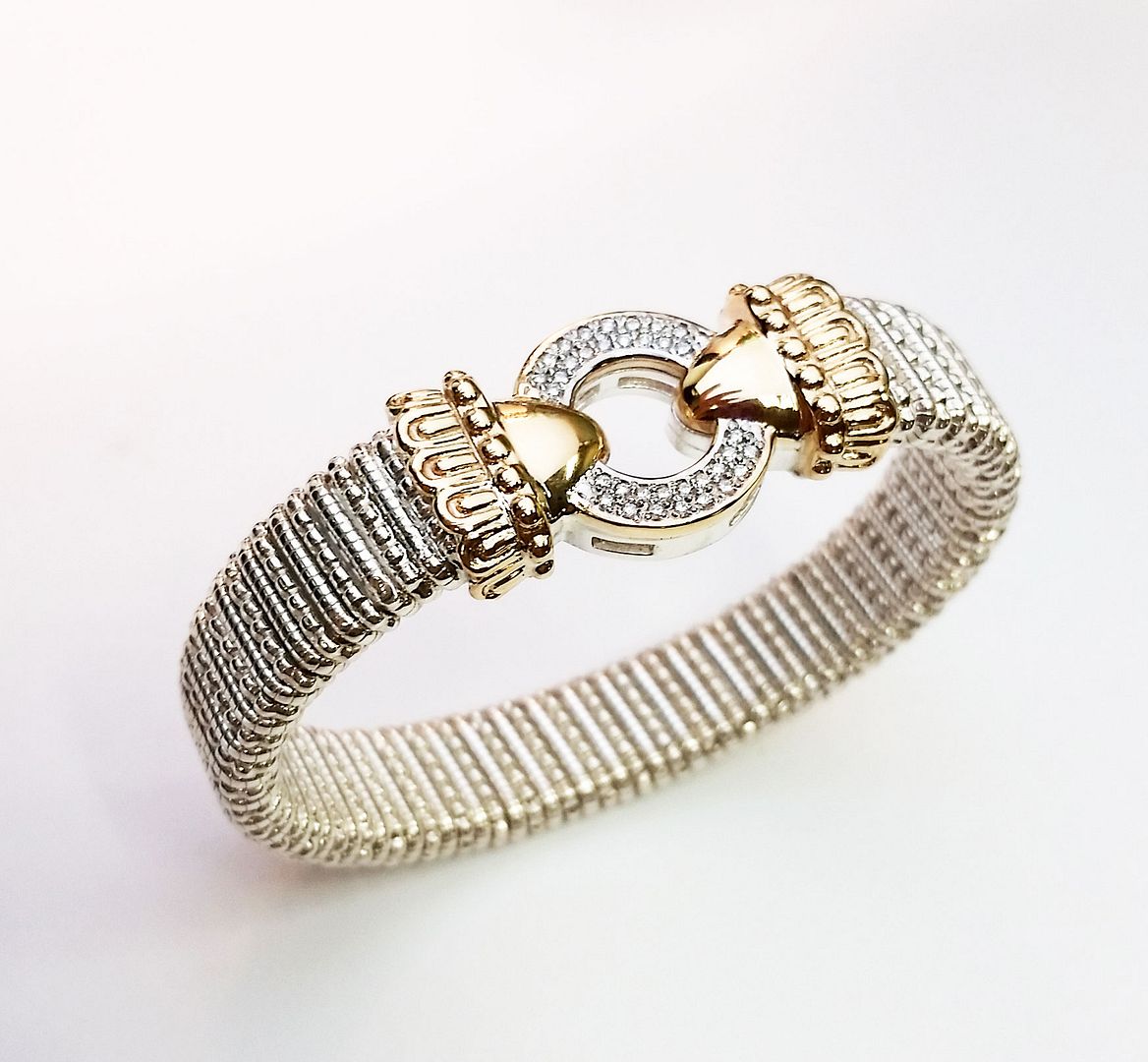 Get a pair of morganite studs set into 1
4k rose gold for only $425.
~Pretty in Pink~
 1ct Morganite and .22ctw diamonds in 14k rose gold necklace,
16 to 19 inches $495.  Rose quartz Nina Nguyen
bead necklette, $295.
~Deal Alert~
2ct blue topaz cushion cut set into a sterling silver accented
with 18ky gold, 18 inch necklace $355.  Matching omega back earrings $175.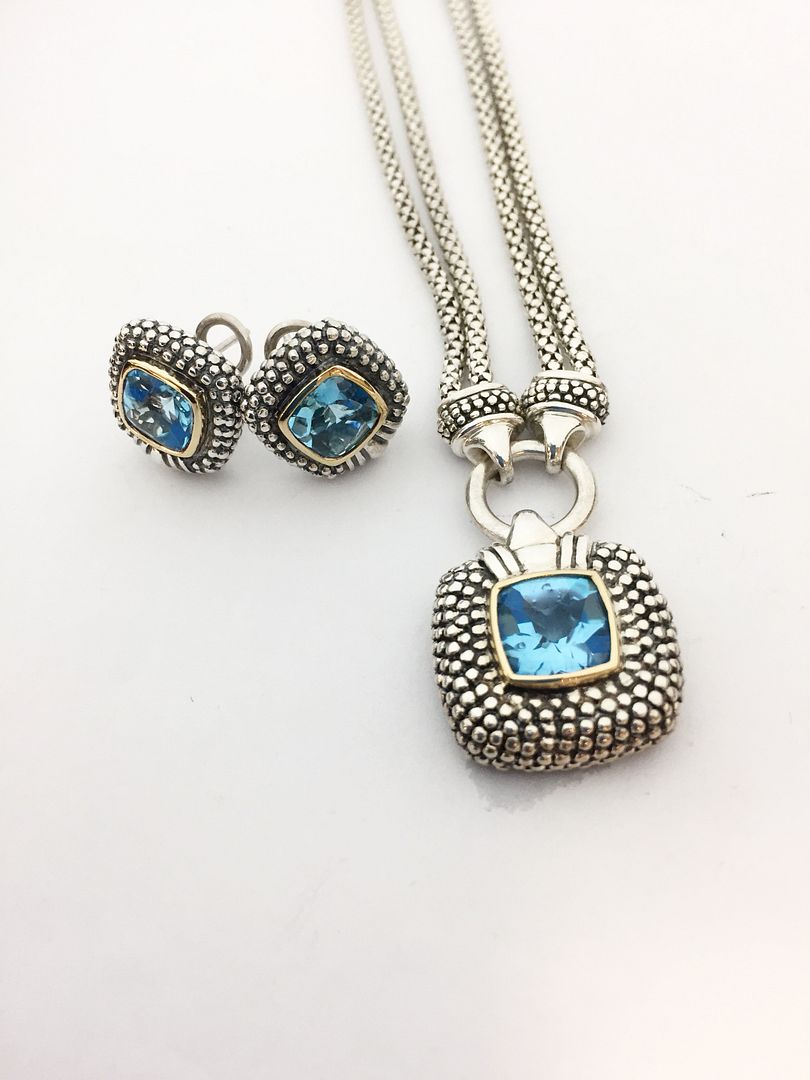 Need a gift that is a sure shot?  We've got you covered.
Try these sterling silver earrings.  Prices range from $95 to $165.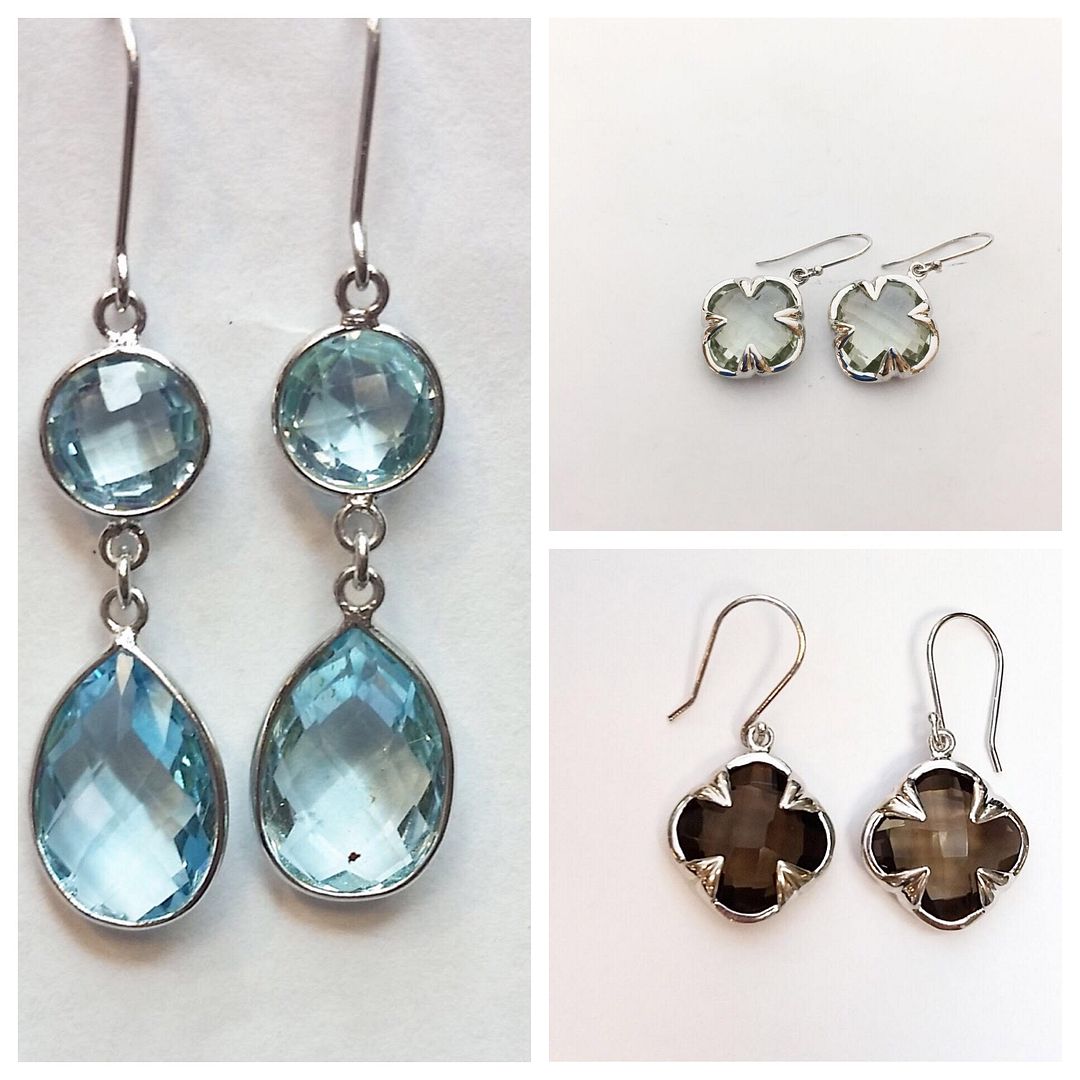 Here is another lovely gift that keeps on giving. 
Ranging from $65 to $325. Our in-house crafted line REVOLVE gives back to DREAMS, a local youth development educational center for the needy.  Click on the picture for more details.
Need a tennis bracelet? 
We have many to choose from at fantastic prices.  Click on the picture to see what we have in store.
And speaking of happy…
We get the pleasure of helping couples find their
wedding rings every single day.  
We extend our warmest wishes and congratulations to Mallory and Victor.  We appreciate you choosing your rings at Lumina Gem.
Thanks for reading our email and have
a great weekend.