TOP
FATHER'S DAY
GIFTS!
And there is not a
neck-tie in the bunch…  🙂
YOU KNOW HE WANTS ONE…
1.  On almost every guys wish list…a RECLINER!
Top, left to right $395 & $395
Bottom, left to right, $266 & $445. 
2.  Seriously…what guy would not DROOL over this reclining sectional…just $2,065. Massive, 108×122  
Abstract art $180 40X48
3.  Give Dad what he loves most…all his family gathered 'round
this pub table and eight chairs…$995.
53.5″ square as shown, removable leaf is 14″.
4.  Be the apple of Dad's eye this Father's Day by gifting him
this AMAZING solid wood bar…
JUST REDUCED to $495! 78×26.5×42.5
We have delivery services available, this guy weighs 500lbs!
He is GUARANTEED to LOVE IT…
5.  5PC genuine Polywood dining set, $895.
Table alone retails for $1,400. 57×42.5×41. 
Recycled metal whale planter/cooler, $145.
Wrightsville Beach sign, $30.
Phone orders accepted starting at 10am.  910 679 4302.
6.  Dad needs to be ready for oyster shucking the safe way with
these sturdy, Carolina-made oyster knives from TOADFISH
Only $38 each, can be engraved for $10 more.
Click here to see the video for details on
this awesome oyster knife.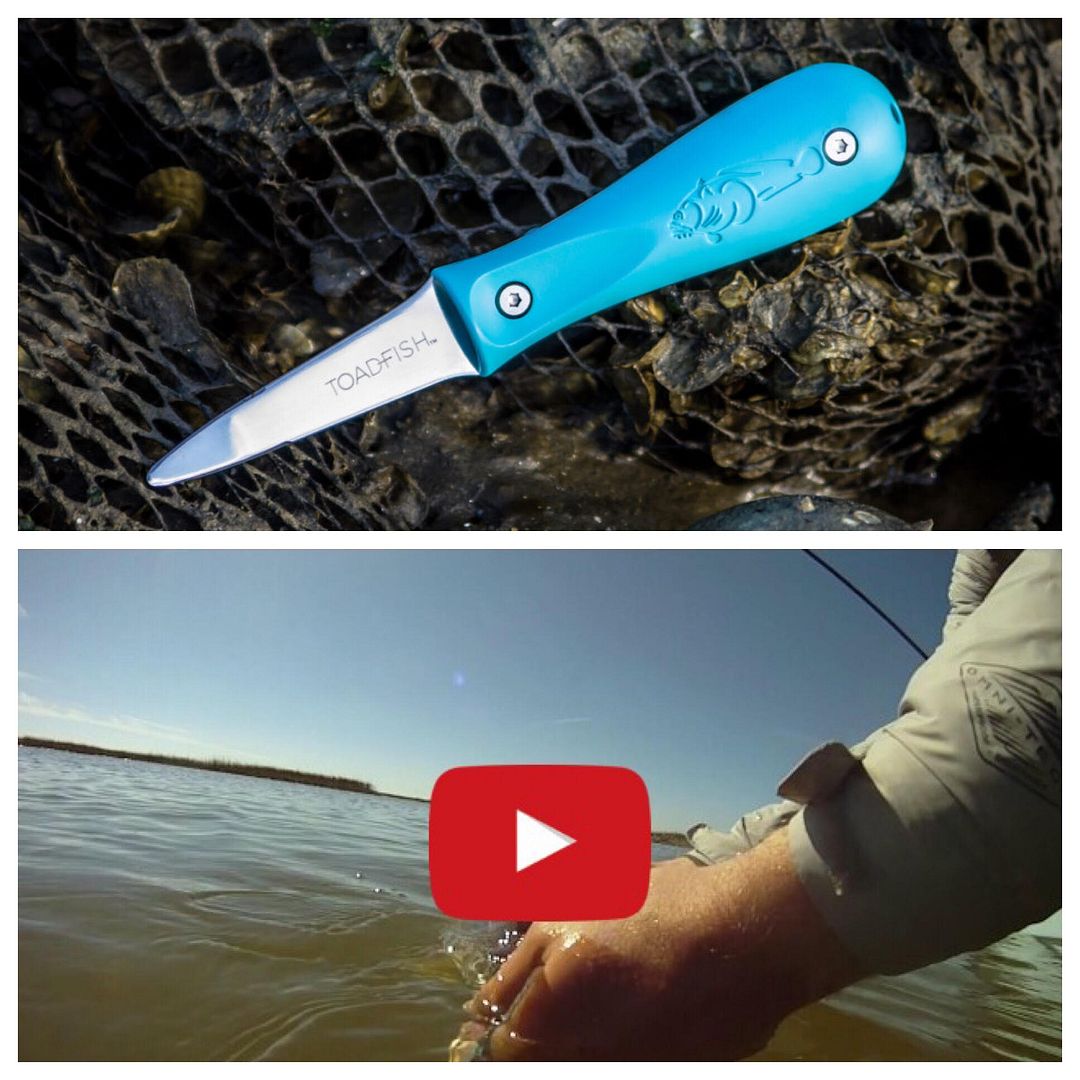 Get DAD a ring that fits his personality from our
new line LASHBROOK. 
7.  Music Dad: get him his favorite lyrics to a song on a band. 
Artistic Dad:  get him the makume gane ring that is a mix of metals in one band.  Outdoorsman Dad:  get him a authentic wood band.  Cosmos Dad: get him a meteorite band.
Click here to view all the bands to choose from on our website.
8.  For the dad who likes the finer things in life…
but all of us girls want this one, too… 
Circa 1980s Rolex Presidential solid 18ky gold watch with birchwood dial. Comes with original box.  Model # R180388
Serial # 6632962. Comes with a 1 year warranty
on the movement $10,995.
9.  Diving watches are great for the water-loving dad…
CJF2110 self-winding (automatic) feature date display and tachometer and chronograph water resistant 200 M waterproof.  Comes with a 1 year warranty on the movement $1,695.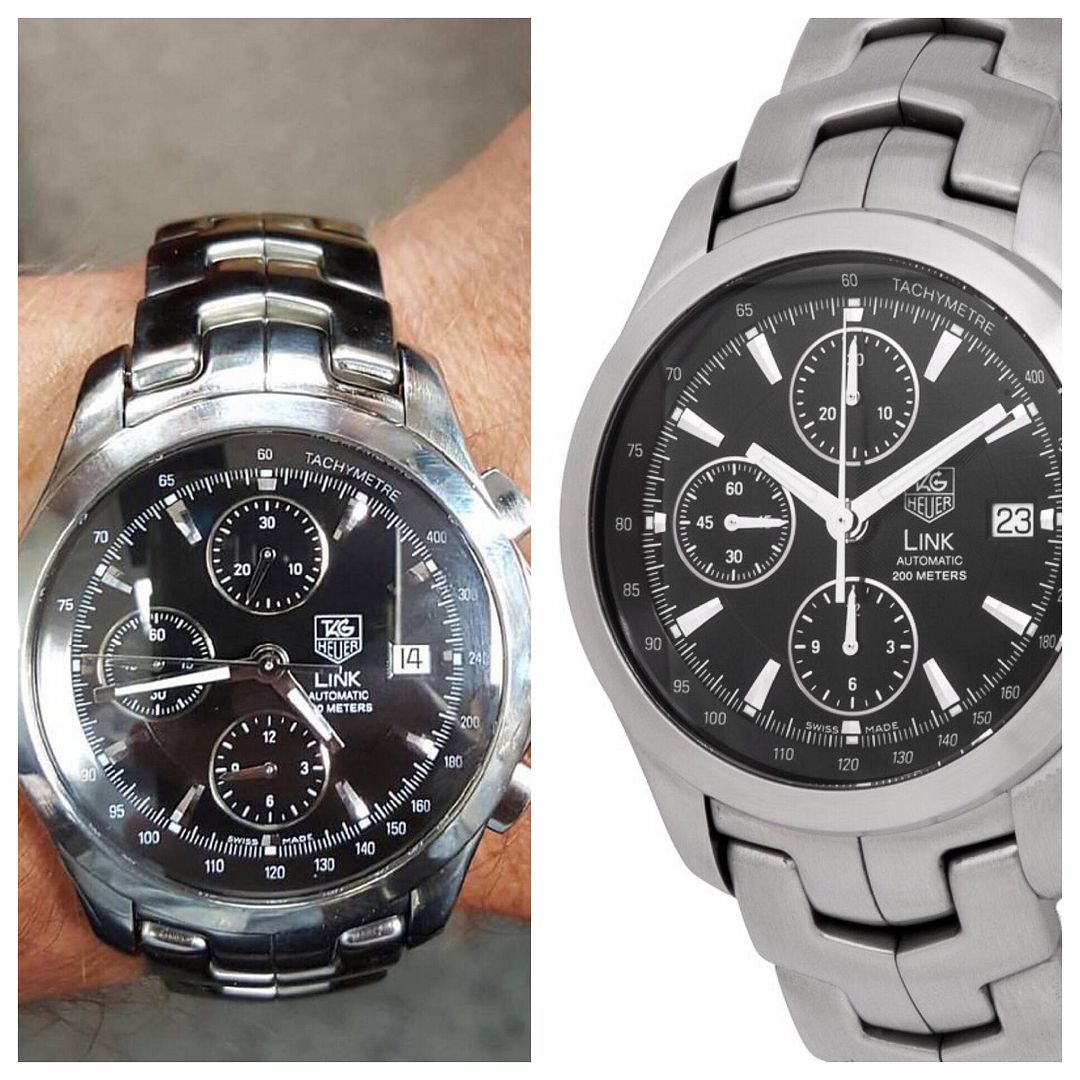 Dapper-Dan Dad?
10.  He'll be styling in these estate cuff-links.  (l-r)
Diamond spiral in 14ky gold $925.  Onyx 14ky gold $355.
Abacus 14ky gold $495.
~~~~~~~~~~~~~~~~~~~~~~~~~~~~~~~~~~~~~~~~~~~~~~~~~
And after you finish shopping for dad…
…we've got something for the
WHOLE FAMILY! 
~~~~~~~~~~~~~~~~~~~~~~~~~~~~~~~~~~~~~~~~~~~~~~~~~~~~~
This custom made settee retailed for $900+…
Our price, $495. 56″W.  GORGEOUS IN PERSON. Pristine condition.
What about this BIG rust colored sectional? Nice & cozy, $1,395.
103x144x69  Round coffee table, $275. 32″ diameter and 19″H
These low slung chairs are definitely a work of art…very vibrant! $295 each. 28.5″W
Spice it up with these swivel chairs, $395 each. 29″W
Grey queen tufted bed $495.
Um… drool… the prettiest lamps ever, a ginger jar style in
spa blue with lucite bases…$225 ea,
and oh, yeah, the prettiest abstract ever…$225 50×40
Rich espresso wood king platform bed for $495. 
Mango club chairs, $295 each. 29.5″W
Fern on stand, $125. Floor lamp with cage shade, $225. 64″H
(Sorry, Small white table SOLD), Sculpture, $25
This is a WHOLE LOT of plush sectional for $1,895.
Really nice in person…come see it!  67x135x102
Oval modern coffee table, $145. 47x23x18
Need some barstools for that great bar? We got 'ya covered
with these sturdy 30″ stools…$145 each.
Want to see what a $30,000
chandelier looks like?
Authentic antique Bagues of Paris stunner…we have the original receipt for $30K, our price $4,995. Approx 28″H
~~Click the image for VIDEO~~
Black louvered armoire…a SUPER buy at $350. 
48x24x85
We are big fans of these floral chairs…on trend with navy and lime. $325 each. 32.5″W
It's BACK and won't last long! 
Denim-blue sectional, $895. 85×112
Phone orders accepted.  910 679 4302
BACK TO SCHOOL SPECIAL….
Modern and sleek futon in sleek charcoal, $425. 76″W
Comfy and nice quality beige club chair, $395. 42″W
Dove gray sofa, $475. 79″W
Matching loveseat available, $425. 54″W
Just in on consignment…lovely pale blue sofa
in like new condition, $795. 80'W
Love these emerald & gold art panels, $65 each. 18×36
Check out the seeded glass on this industrial style
3-light bronze chandelier,
a steal at $125.  22″W x 30″H
Speaking of industrial…Dad would love these adjustable stools, 
just $85 each!
JUST IN…Gray sectional, $975. 82×104
Square coffee table, $196. 35.5×35.5×18
Delivery services available.
For the nauti dad…rope mirror, $125.  36″ diameter
Gorgeous mirrored entertainment console, $695. 72x18x34
We also have this in a 48″ console, $495.  FYI, if you don't won't mirrored door panels, you can reverse them to solid wood.  
ON TREND…soft gray 'chofa', with reversible chaise,
a deal at $695. 85″W
Beaded chandelier, $595  Large black mirror, $236
Wooden wine cabinet $382.50
Your coastal dining or game room NEEDS
this rope chandelier with burlap shades, $265.   55″W x 20″H
Beautiful turquoise lamps, beachy yet classic,
$125 each. 31″H
Yes please! So many goodies…
Large oil painting in coastal colors, $625. 82×52
Queen white bed, $395  Dresser & mirror, $595. 62x17x36
Nightstand, $175. 24x17x27  Shorebird lamps, $95 each. 26″H
Push back recliner, $445.
Your college kid will absolutely thank you for this…
White convertible sofa bed, $295. 72″W
Handsome and useful green shutter door cabinet in
a soft minty green, $395.  41x14x36
Indoor outdoor rug just $72.
62×91
Blue chairs in excellent condition by ETHAN ALLEN, only $175 each! 28″W  One swivels, one is stationary.
Drum shade chandelier with chrome details, just $125. 
15.5″ diameter and 24″H
Handsome pub set… just in time for Father's Day!
Table has self storing leaf and includes all six chairs, $595.
67.5×47.5 as shown, reduces to 47.5 square.
Subtle yet STUNNING! Hand embellished abstract, $225.
40″ square.  Beaded lamps $42 ea.
Handsome modern espresso coffee table just $225,
54x28x18.5 Matching end tables $145 ea.
Do a little research and you'll see that a Lotte lamp is highly
sought after and collectible… we have one at a true value of $225.  Very Tall, 39″H
Feel the power from these statement "Wonder Woman" cuffs.
Tom Hawk, Native American signed silver cuff $175.
Antique cloth of 22ky gold cuff is a steal at $3,195.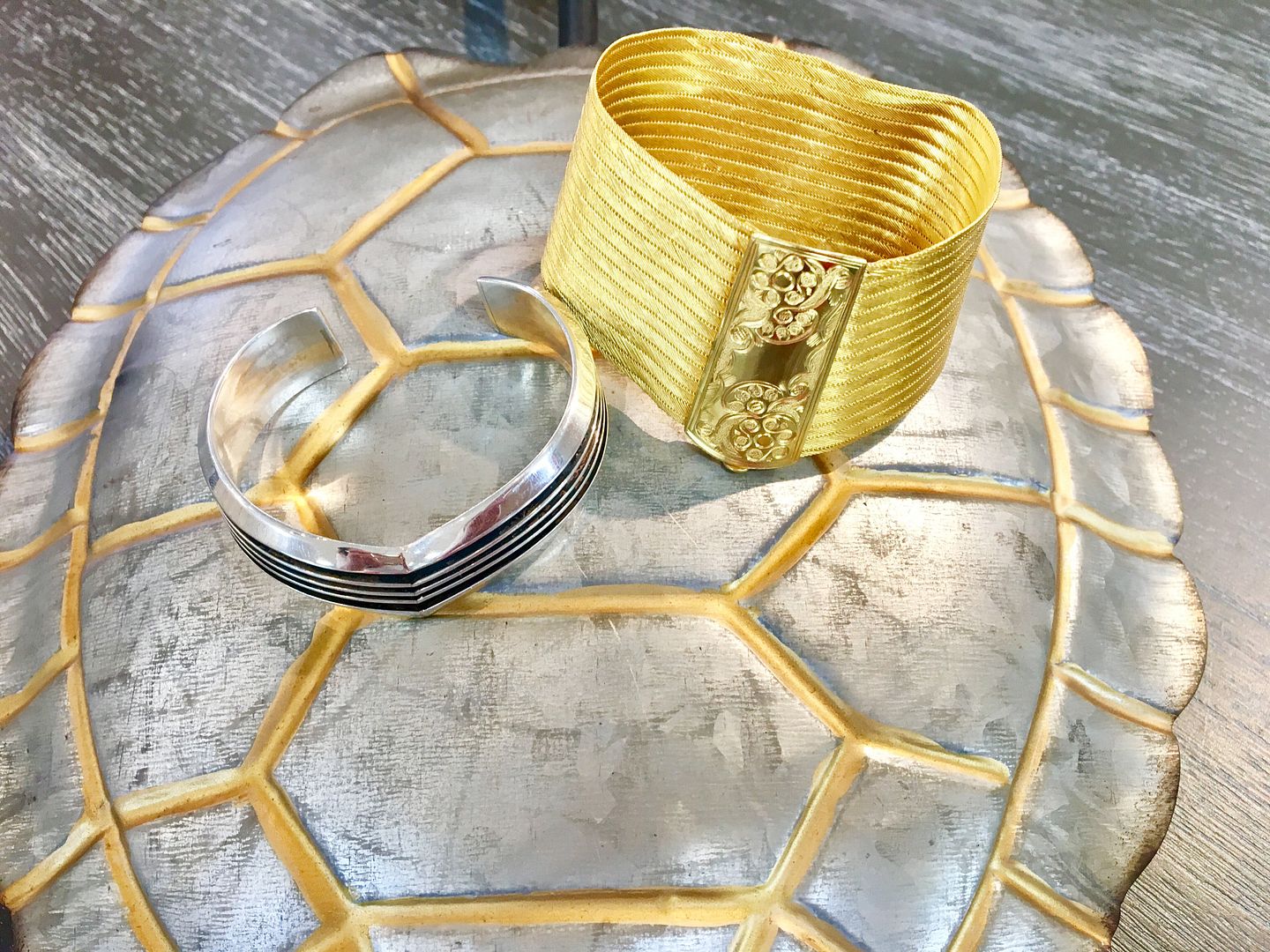 Green emerald and diamond earrings are a great "go-to" look for summer.  .86ctw emeralds with .45ctw diamonds set into 18kw gold for only $1,995.
Shop with Lumina Gem to get the deals!
Triple strand sterling silver, 16 inch necklace. 
Green Venetian carved glass pendant in 18ky gold and sterling silver.  Take your pick, $195 each.
Take your pick or buy both at this price!  Natural sapphires and rubies set into 14kw gold hoops, $545 each.
Stack different gold bands to get a bold look. 
Sapphire 18ky gold eternity bands size 6.5 $295 each. 
.38ctw diamond eternity 14ky gold band size 6.5 $1,075. 
.17ctw marquise shaped 14ky gold band $685.
Click the video to see these beauties shimmer.
We love both of these pieces, Just In!
Unique brushed and high polished 14ky gold
weighing 25g, 17 inches $1,195.
Alisa sterling silver and 18ky gold pendant with diamonds
on a sterling silver 4mm chain, 16 inches $495.
Get regal with amethyst, diamonds and gold.
Amethyst oval with .25ctw diamonds set into 18ky gold $1,195.  .50ctw diamonds set into a double 18k white and yellow gold bracelet 17.3grams, 7 inches $1,645.   
.22ctw diamond and 14ky gold necklace, 18 inches $1,295.
Blue topaz earrings in all styles. 
7.50ctw blue topaz heart 14ky gold studs $195. 
Blue topaz and amethyst with diamonds in 14k black
rhodium plated fancy earrings $1,675. 
Blue topaz dangle 14kw gold earrings $295.
Want a unique pair of hoops?
  Try these whispering .69ctw diamond hoops in 18kw gold $1,395 or these shared prong set inside out .99ctw diamond hoops in 14kw gold $1,695.
Our exclusive line Alwand Vahan is taking the lead
in fashion here in Wilmington, NC.
This piece is just too GRAND set with 1.11ctw diamonds, 22mm width of 14ky gold and sterling silver for $13,195.
Yes, This stunning sapphire and diamond bracelet is for sale too!
Set with 1.60ctw VS1 clarity G color diamonds accented by 2.00ctw sapphires in a foxtail link 14ky gold bracelet, 7 inches, $3,995.
You can stack the Vahan bracelets with anything.
  (Top to Bottom) 
.09ctw diamond, 3mm Alwand Vahan bracelet $1,375. 
Love O, .11ctw diamonds set into 14kw gold adjustable bracelet $775.  Unique .22ctw bolo 14ky gold bracelet $965.
But don't' forget…it's all about DAD!
Lapis oval inlay unisex ring, size 8.5, $845.
Sleeping beauty turquoise inlay in 14ky gold made Albuquerque area about 1970.  The relief shows a Pueblo building with rays of sunshine in 14ky gold, size 13.5, $1,595.
Get DAD into some great designer jewelry…
(that you can wear, too!)
John Hardy leather bracelet $295.
John Hardy dragon size 10 ring $475.
Pianegonda sterling silver cross necklace, 20 inches $245.
John Hardy mother of pearl and white sapphire pendant
in sterling silver on a 20 inch leather chord $945.
Look at the goodies that Dad will SO not be expecting…
Vacheron & Constantin 18ky gold watch with black leather band $7,995.  Collectors, Corum authentic gold 1904 coin watch with 35 jewel automatic movement with generic leather strap $4,315. 
Rolex two tone Oyster Perpetual $1,795.
All watches come with a 1 year warranty on the movement.
Blow him away with one of these HEAVY HITTERS…
 (l-r) Rolex Everose polished 18kt Everose gold case, crown & fluted (wave design) bezel, leather deployment clasp.  36mm, 2015 Style:116135 Serial # 714A76F7.  
Comes with box, papers, tags, unisex $19,495. 
Circa 1980s Rolex President 18ky gold watch with birchwood dial. Comes with original box.
Model # R180388 Serial # 6632962 $10,995. 
1987, Rolex jubilee silver dial stainless steel
serial #9035408 model#16030 $3,495.
Happy Father's Day to all the
wonderful Dads out there! 
And a most special Father's Day to Brad,
his first Father's Day with his PRECIOUSNESS.
His Lumina Gem and Home Again aunties love him, too.
Have a great weekend.