CELEBRATE. HONOR. REMEMBER.
We thank you.  
Our country thanks you.  
From our house to yours…
HAPPY MEMORIAL DAY
FYI, we will be closed on Monday.
CRAZY for NAVY…
Beautifully framed underwater ferns, $275 each. 30.25×54.
 White sofa table, $375. 50x18x32
On trend navy & white geometric chairs, $265 each. 26″W
Speaking of NAVY..3 piece modular sectional in ivory
with navy pillows, $1,075. 91×91
Sleek and modern navy velvet chairs, $295 each. 26'W
Square coffee table, $220. 35.5×35.5×18
Taupe sofa with scatter-back pillows, just $595. 88'W
Wood & metal coffee table, $225. 50x24x19
Coordinating side table available, $145. 26x24x24
STUNNING gold coral
floor lamp, $295. 68″H
Pair of classic khaki slipcovered chairs with clean, tailored lines,
$295 each. 31″W
These are BEAUTIFUL! 
White cabinets with capiz shell detailing on doors, $325 each. 
One in deep turquoise blue & one in natural. 
40x15x34.5
Gorgeous ORIGINAL oil richly framed in gold,
a STEAL at $295! 45×33
Just in…classic game table in distressed black,
a great buy at $345. 32x33x32.5h high
I would so like to jump off this pier..
$145. 55×23
BACK BY POPULAR DEMAND…
What's cooler than one Oyster shell chandelier? How about TWO! 
This gorgeous two tier chandelier is $395. 17″ diameter & 29″H.
The half sphere chandelier is $225. 20″ diameter & 10″H
Get a DEAL on these dark brown club chairs…
just $295 each. 30″W
This is a SUPER COOL BAR CABINET!
In mirrored chrome, it retailed for $1500, our price $595.
Lined in grey velvet with glass shelves.
It's all that. And a bag of chips.  27.5×17.75×67
Chic dove gray accent chairs with silver nailhead trim,
$325 each. 29″W
CONSIGNMENT SCORE…Get this Lexington taupe and black tweed sofa in like new condition for just $595! 80'W
Father's Day is coming…
Rocker recliner with contrast stitching
in GREAT condition…$425. 43″W
So very pretty…two door cabinet, $325. 36x13x37
Two available.
Solid lingerie chest with clean lines,
a true value at $275. 28x20x63
Beautiful blue heron, JUST $62. 33.25×26
This won't last long…blue sectional, $895! 85×115
We just got in a BIG assortment of designer lamps…
Two available in each style. (sorry white lamps are sold)
$85-$175 each.
Tufted chairs in teal, $425 each. 28″W
Coordinating bird art with upstate NY map backgrounds, $145 each. 30×50
Just stunning…Chinese 4 panel hand painted screen $395.
72″h Each panel is 16″w.
Add some Feng shui to your home with these large
ceramic Fu dogs, $82 each. 17.5″H
Fun fact… for proper Feng Shui,  the female Fu dog
(paw on the cub) should always be placed on 
the left and the male Fu dog (paw on ball) on the right!
These 3 30″ swivel counter stools did not work out as planned for the consignor, so they are virtually like new, $175 ea.
(Not sold separately)
On consignment…this large and comfy GENUINE LEATHER sectional
also has a recliner on each end. $695 takes it home. 95×120.
Polka dot ottoman, $225.
This is so cool and unique…
soft green metal desk with heavy glass top and matching chair, $425!  60x25x30
Bathing beauty art…$225. 29×51
We have FOUR of these blue fabric stools in a lovely shade of turquoise, $165 each. 
Sold in pairs only. 30″
So majestic…$265! 37.5×47.5
Beautiful light blue accent chairs with cute ivory buttons,
$395 each. 31″W
Don't want to see office clutter at the end of the day?
 Check out this hideaway desk by Copeland Furniture, $425.
60x23x51.5
NICE performance fabric sofa with nailhead trim,
a DEAL at $550! 88″W
Round coffee table, $275. 31.5″ diameter and 19″H
Handsome red swivel chairs, just $245 each. 29.5'W
Rustic four door cabinet, $425. 48x15x42
Large scale fish, $72.  18″W x 9″H
New mom alert!  Score this comfy glider in great condition
for just $125! 32″W
Who needs an outdoor bench?
We got ya' covered! $195-$375.
Love this turquoise/gold combo!
$395. 32x14x31
Luscious gold floor lamp, $295. 60″H
Large red tufted ottoman, $295.
53x35x18
Complete full size bed, a score at $195.
To the courageous ones who have protected our nation,
we would like to THANK YOU…
We also want to thank the men and women that have trusted Lumina Gem to make their jewelry dreams come true.
Here are some tips to keep those rings gleaming. 
Stop by for a free inspection and cleaning anytime.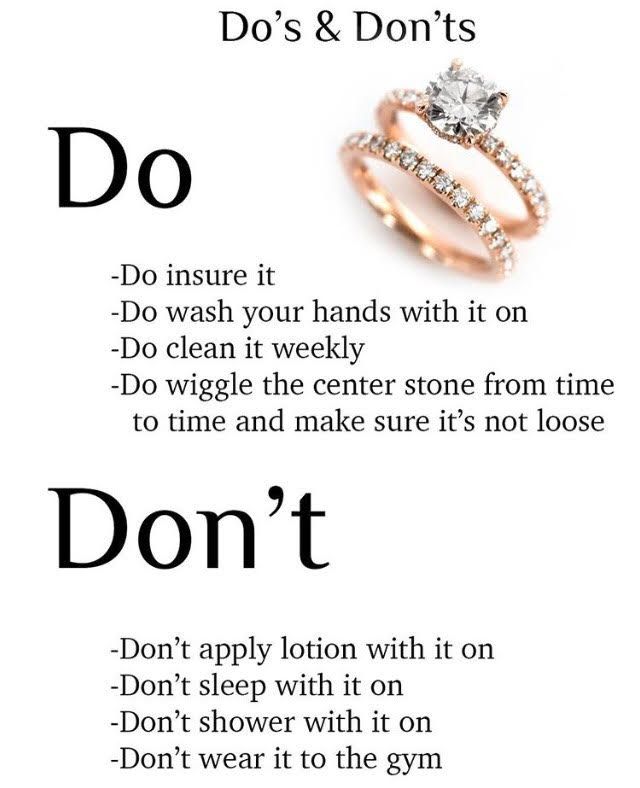 Looking for diamonds?
? We've got you covered!!
Prices ranging from $4,200 to $19,200. 
Click on the picture to see these gems glow.
Antique rings make lovely engagement rings.
Counter clockwise:
1ctw old European cut platinum ring $1,275.
.72ct SI2 clarity H color platinum ring $2,695.
.50ct old European cut with black enamel in 18kw gold $1,495.
.55ctw SI clarity G color in platinum/gold $1,595.
We have ROLEX WATCHES fit for the queen!
2000, 18k yellow gold date-just with mother of pearl and diamond dial, diamond bezel and band. Comes with original box and paper, $36,895.
2005, 18k white gold pearlmaster with mother of pearl and diamond dial with diamond bezel. Comes with box, $25,000.
Click the picture to watch a video.
We have Unisex Rolex watches!
2015 Everrose 18k rose gold case and clasp with a leather band. Comes with box and papers, $19,495.
Circa 1980, SOLID 18ky gold President with birchwood dial.
Comes with box, $10,995.
Circa 1987 stainless Datejust with silver dial and jubilee band, $3,495. Click the picture for a video.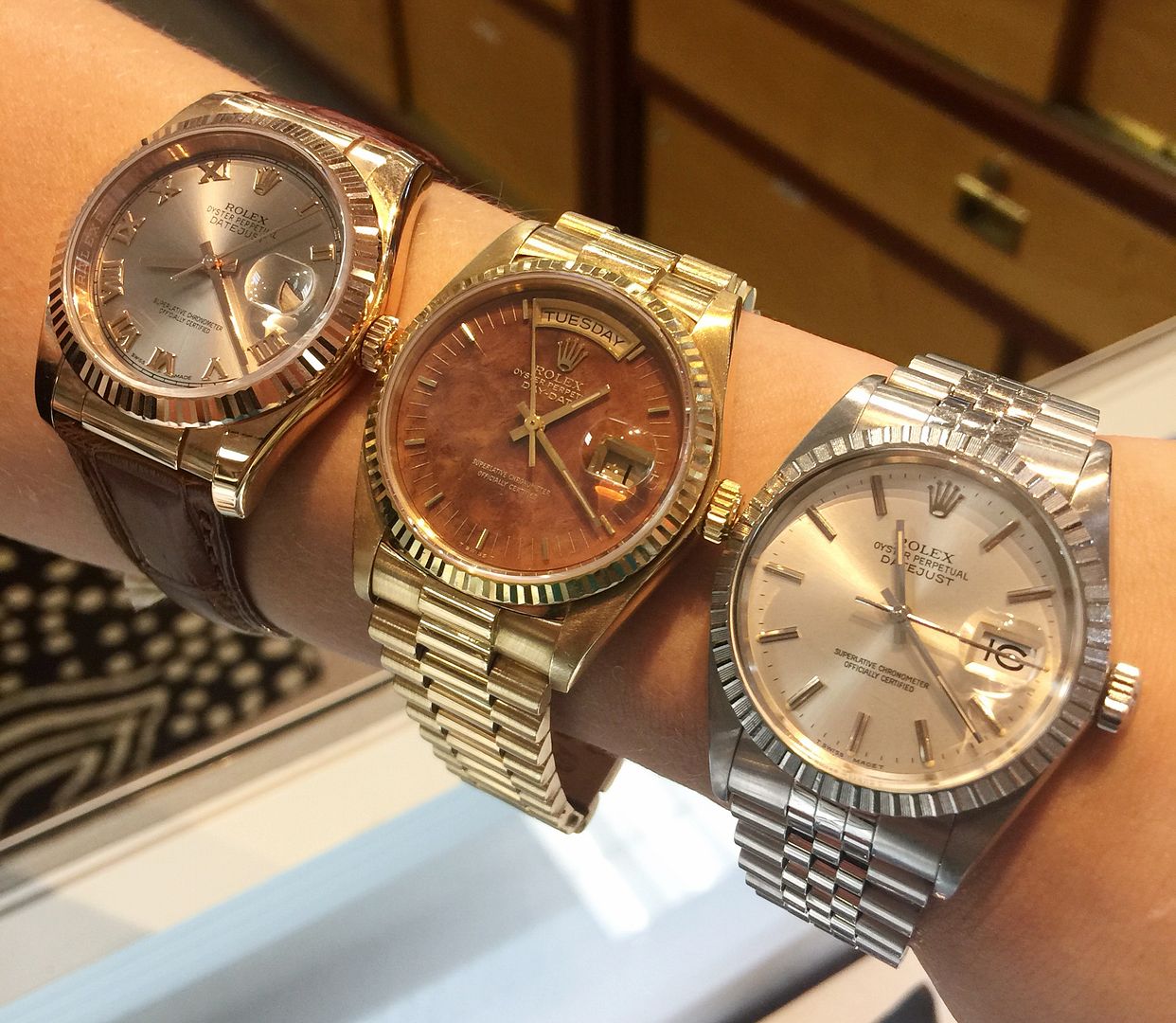 Just in on consignment…David Yurman bracelets!
7mm onyx sterling silver and 14ky gold cuff, $475.
9mm sterling silver and 14ky gold bracelet, $795.
CONSIGNOR REDUCED…John Hardy bamboo cuff. 
Retail $1,595.  Buy it here for only $845.
ANOTHER CONSIGNOR REDUCTION…David Yurman Albion white agate ring.  Retail $975.  Buy here for only $555.
Emerald is considered a "precious" gemstone and even more rare than diamonds. It is also the birthstone for May.
SAVE 20% to 50% OFF all month long.
This true Art Deco tassel piece is made with strands of faceted emeralds accented by diamond in 14kw gold,  $1,675. 
Chain is 14kw gold, 30 inches $245.  Click here.
~Don't let this natural 4ct emerald trillion pass you by~
On sale this MAY for only $1,595!
This 4ct emerald is a steal of a deal.  Currently set into a butterfly bail 14kw gold pendant that can be easily converted into a simple bail by our in-house jeweler. 
The chain is a 14k rose gold diamonds by the yard, 22 inch $825.
Stack those bands with some color.
Emerald oval eternity band in 18ky gold $635. (may be made in your size) Diamond 14ky gold band $795.
Rainbow moonstone in 18ky gold $435. (may be made in your size)
These unique earrings can be dressed up or down. Citrine and amethyst dangles accented with diamonds in 14k rose gold, $2,675.
 Charles Garnier designer sterling silver pieces
35mm tapered faceted hoops. $95
White topaz cuff. $195
16mm cuff. $295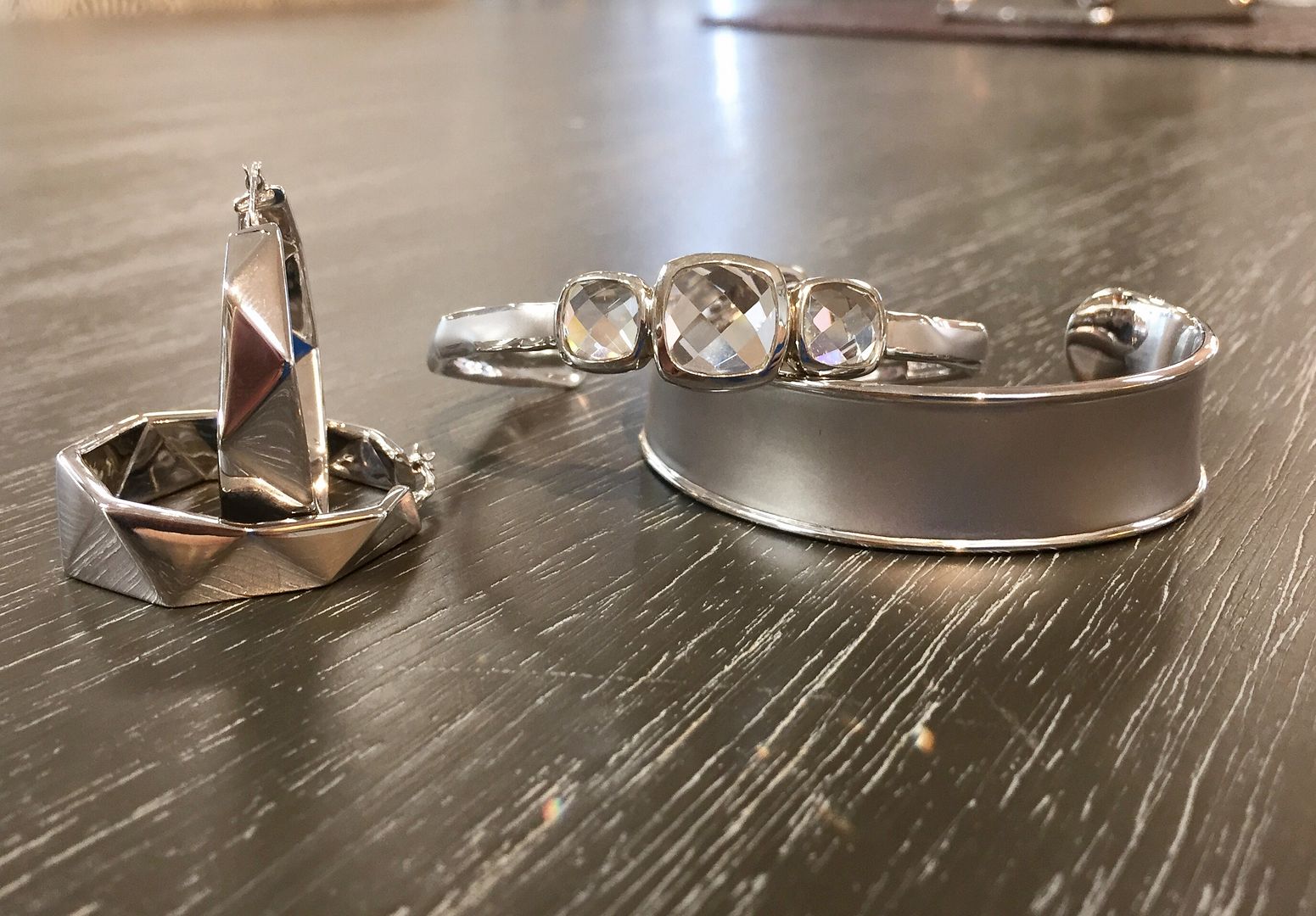 8mm to 14mm graduated 14ky gold link necklace,
17 inches and 35 grams $2,750.
14ky gold link bracelet, 7 inch. $445
Tiffany & Co 14ky gold clip earrings. $845
Nothing says "summer at the beach"
 like the gemstone Larimer.
(l-r)
6mm larimar round sterling silver ring $45.
25mm x 12mm larimar pear sterling silver ring $105.
11mm x 9mm larimar cushion sterling silver ring $75.
3ctw SI2 clarity GH color diamonds set into 14kw gold $3,795.  Silver cross with the length of your choice $65.
Cross also comes in 14k yellow gold and white gold for $245.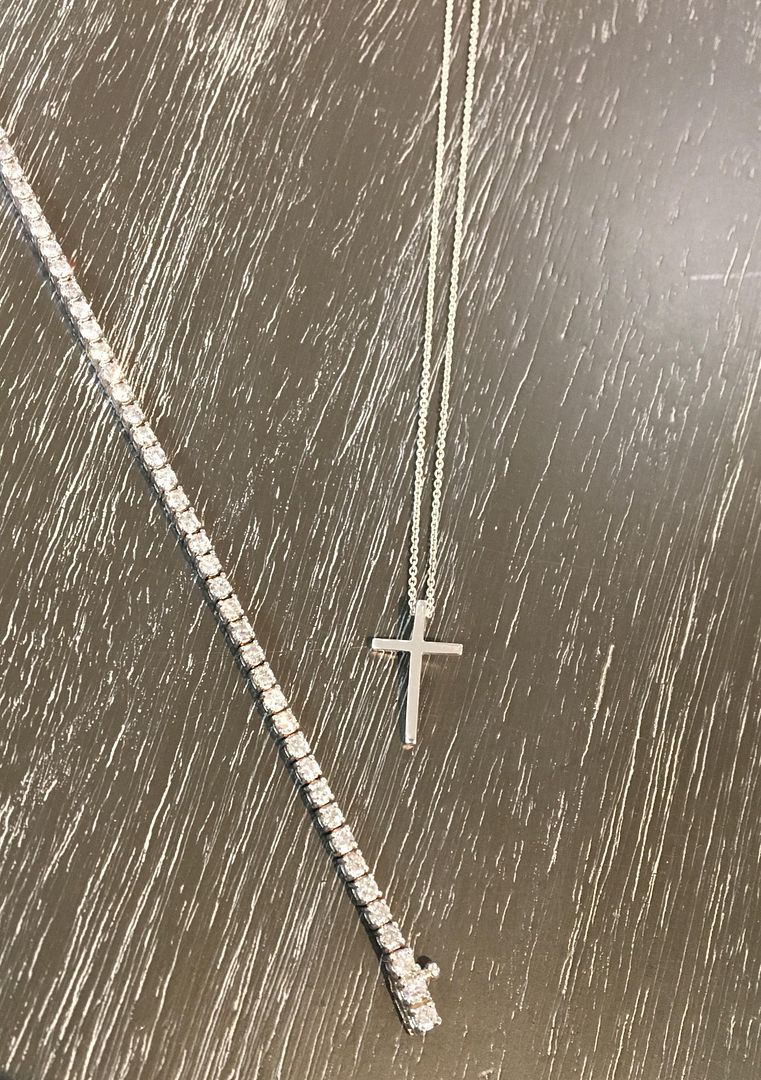 Natural pink diamonds are a beautiful rare color
and we have them for less by designer Roman+Jules.
Left: .59ctw pink diamonds set into rose gold accented
by .25ctw diamonds set into 14kw gold $3,345. 
Right: .28ctw pink diamonds set into a rose gold channel
accented by .31ctw diamonds set into 14kw gold $2,755.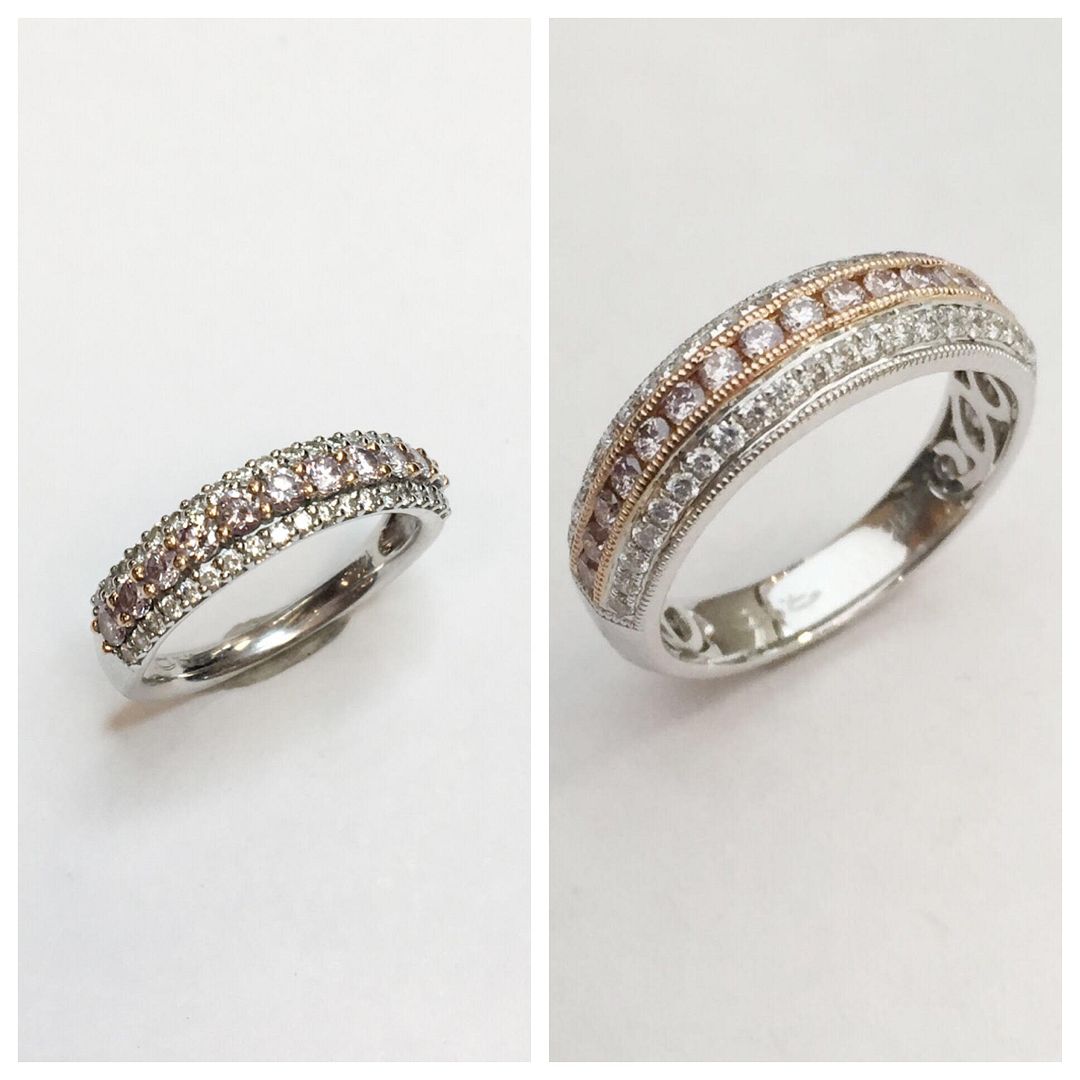 Rubies are becoming more and more rare in today's market. 
These designer Roman+Jules, natural ruby bands are so fine. 
Top: .78ctw rubies alternated by .49ctw diamonds set into 14kw gold $3,195.  Bottom: 1.14ctw rubies channel set into 14ky gold with .22ctw diamonds set into 14kw gold $2,995. Click here.
Did you know that we have a revolving 50% OFF case?
  Here are a gorgeous pair of natural sapphire and diamond studs, sale price $995.

 Revolve…check out our new necklaces that give back to DREAMS, a local non-profit that provides children with art and design classes. Click on the picture to see all we have in store.
All veterans…active duty and retired,
please enjoy 10% OFF this weekend with ID.
THANK YOU FOR YOUR SERVICE.
Have a great weekend and thanks
for reading our email.