Okay, some people may call you cheap…
but we just call you SMART!
That's because you, thrifty one, are a PRO
at using what you HAVE to get what you WANT! 
So to all our penny-wise shoppers…
DO NOT MISS this weekend's 
at Lumina Gem!  
We have over 400 semi-mounts and unique
gemstones to re-style your current jewelry
or create the one of a kind jewelry
you've always dreamed of…at huge savings!
~~~~~~~~~~~~~~~~~~~~~~~~~~~~~~~~~~~~~~~~~~~~~~~~~~~~~~~~~~~~~~~~~~~~
Before the show, we want to
let you know about a FUN night!  
There are two new restaurants opening in downtown Wilmington, Blackfinn and Vida.  On May 2nd, even before it's open, Vida will bethe site for the Players Partee.  This party is held every year in Charlotte for the Wells Fargo golf tournament,
and this year it will be in Wilmington!  
Home Again is staging several of the ultra VIP areas, and Lumina Gem will be on-hand showcasing our Vahan jewelry.  Make sure to get your tickets NOW before they sell out, and be prepared for a rip-roaring good time!
Here's a link to learn more
and to get your tickets!
https://www.eventbrite.com/e/the-players-partee-tickets-33048715598?aff=escb&utm-medium=discovery&utm-campaign=social&utm-content=attendeeshare&utm-source=cp&utm-term=eventcard
~~~~~~~~~~~~~~~~~~~~~~~~~~~~~~~~~~~~~~~~~~~
And speaking of re-styling…it's time to freshen up your home…on with the show!
Here is Haley showing you the scale of two lovely works of art.
These EXTRA LARGE scale beauties retail for $1,175 each, our price price, $595 each. A massive 42×64.
Oh, my…does it get any better?
 Large coastal abstract. $345. 60×40
Golden buffet $695. 70x18x34
Designer lamps with lucite bases, $195 ea.
Brand new POWER reclining sofa in mocha, $1,095. 86″W
Wooden coffee table with drawers on each side, $395. 41.5x21x16
Just in on consignment, HUGE woven mirror, $265. 49×59  It is shown above a striking credenza with fretwork that retails for $1,000…get it here for $650. 60x14x35 Lamps, $67 each. 
We just received this BRAND NEW taupe sectional and
it's a great buy at $1,295! 128×100
A great consignment SCORE…pub table with six chairs, $595!
 54″ square as shown.  (Includes 18″ leaf that self stores).
Coordinating two-tone bookcase, a SUPER BUY at $250. 45×17.5×54.25
The eclectic touch your room is crying for…
metal coffee table $195, 30″ diameter and 17″H.
Coordinating end table, $125.  23″ diameter and 14″H
Jesse just came rolling by with this wonderful soft turquoise blue media center, come and grab it for $625 60x19x32.
This beautiful coastal landscape art in neutral tones and hard
to find horizontal format retails for $554, 
our price, $325! 67×31
DEAL ALERT!
Snag this Tommy Bahama armoire for only $295!
Yes just $295! 48x24x65.5  
And did we mention it has oodles of glorious storage?
To give you perspective, Ashley is modeling the scale of this gorgeous fireplace by Frontgate. Similar models go for $1800+,
get it at Home Again for $495! It's BIG…54″H
Lovely and large outdoor Chippendale bench, $375. 66″W
Outdoor pillows, $14 each!
Add some PUNCH to your room with this coastal
motif chair! $495! 28.5″W
JUST IN! A must see in person…
Exquisite lacquer maple bar that retails for $2,500,
our price, $895! 60×22.25×42  
We just LOVE this striking blue media console, $675.
70x18x32.5  Pelican art, $145. 35″ square
Coastal ivory lamps with burlap shades, $130 ea. 31″H
Ooh, la la…there is LOTS to look at in this picture!
Taupe sectional, brand new for $895. 94×94
Oval coffee table, $175, matching end tables, $125 each.
48x28x19 / 24x28x19
Deep turquoise lamps, $95 each. 32″H
Home Again is your COASTAL ART CONNECTION! 
Coordinating framed abstracts, much larger than they appear in the photo,  $145 each. 34.5″ square
Sleek in it's simplicity…ivory media cabinet, $525.
72x18x30
Just in! We have 3 red counter stools from Grandin Road that retail for $294 each, our price $195 ea. Like new condition.
Not sold separately.
So very pretty…set of three dramatic framed abstracts, $395!
Each panel is 19×40. As shown, 56×40
AMAZING handpainted pub table with four rush seat stools,
$495. We all flipped over it. Table is 47x30x36h.
Click on the image for a VIDEO of the painted details.
Here's a closer look at the top of this fabulous table!  
Just in… this super cool 'Stray Dog' brand lamp retails for $484,
our price $225. 29″h   Notice the fantastic finial, too.  
In like new condition, handsome genuine leather office chair by Hooker.  A great deal at $495. 28'wX42″h.  Phone orders accepted, call 910 679 4302.
High style for less!  Modern wide drum shade chandelier, just $125!  27″ diameter X 7.5″H
Neutral jellyfish art, $325. Large scale, 38×50
A companion is also available.
If you know anyone with mobility issues, tell them about
this power lift chair.  It retails for $1,500+,
our price…$795. 35″W
Sandpiper indoor-outdoor pillow, $38.
This 'Newport' swivel office chair retails for $449…our price, $225.  23x27x40  Excellent condition.
Click the image for a mesmerizing VIDEO!
Just in… we have a PAIR of these blue modern profile chairs piped
in brown that are super comfy. $275 ea. 33″wx36h
Elegant small scale stone topped server or bar, $125!
36x12x33
Such a functional and striking dining set has just arrived.
The hinged back table folds out so you can make it a 4 or 6 top.
It can be a 36″ square or 36×70. $595.
Four shell print upholstered chairs in excellent condition, $175 each, sold in pairs only. 
The massive jellyfish art that Jesse and Nicole are holding is SOLD, but the one that is on the wall is still available for $395.  
It retails for $626.  Massive, 47×55
Nice mirrored cabinet in gold, $245! 31×14.5x34h
Super cute postcard print
chair and ottoman, $265!
Big and COZY sectional in smoky gray…
DIVE IN for $1,095! 120×80
Just in on consignment…from Ballard Designs, come score
this wooden arched mirror for $225.  35×46
WILD HORSES could not drag you away…from a bargain!
$275. 36×48
Queen oatmeal tufted bed, $495. 
FRESH palm motif dining chairs $145 each. 21″W
Green pottery planter with glass top, $145. 24″ diameter & 27″H
If you love unique…here you go! 
VERY high end pumpkin tufted chairs accented by embossed GENUINE leather, $450 each. 38″W x 39″H
So much richer in person…
set of 6 coral botanicals. $75 ea 17.5×21.5″
Just in… pair of classic Bergere chairs with handsome
ivory and camel upholstery, $325 ea.
Diamond's are forever…
but settings don't have to be!  
MEET Jamie 'JC' Coker, a master jeweler,
now on staff at Lumina Gem!  
JC literally grew up in the jewelry business…his family owned two jewelry stores in Georgia, and he made his first piece of jewelry from scratch at the age of 13!  He has master certification from JOA, and diamond certification from GIA.  He is also a master goldsmith and stone-setter.  If you want to create a
custom piece of jewelry, JC IS YOUR MAN!

We know that you are PRUDENT about any financial decision that you make…and we respect that at LUMINA GEM.
Did you know that using the jewelry you don't use, necklaces that  like these two can made like these for as little as $100!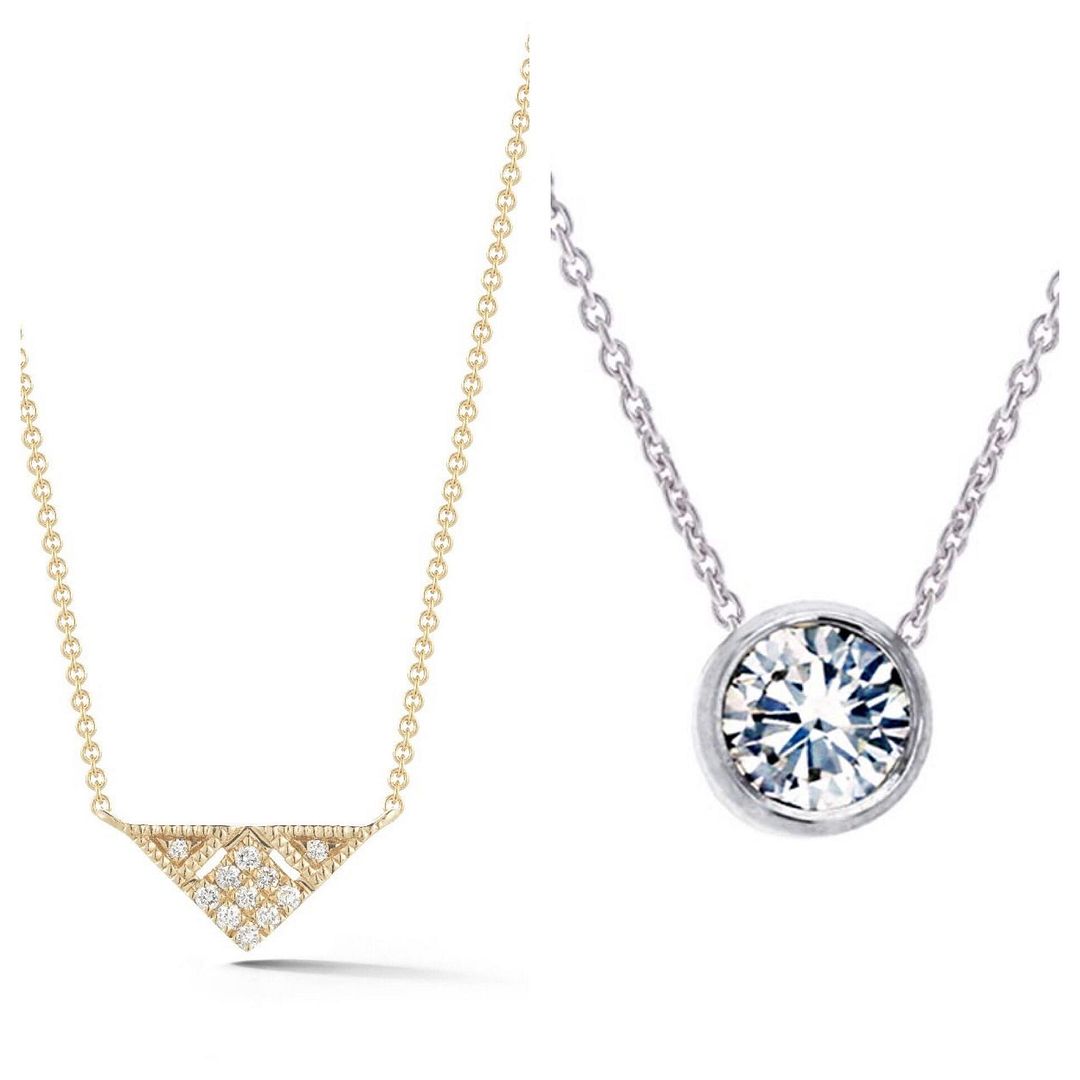 Go ahead!  Reach into that jewelry box and pick those pieces that you are no longer wearing and let us help you this weekend. 
We took the G off of a father's signet ring and made a simple necklace that our customer gave to her child as a gift.
~IT'S SO EASY~
1. Your design is created out of wax or CAD
2.  It is molded and cast in-house
3.The possibilities are endless, only limited by your imagination.
Here is Brad carving a wax for a special jewelry piece.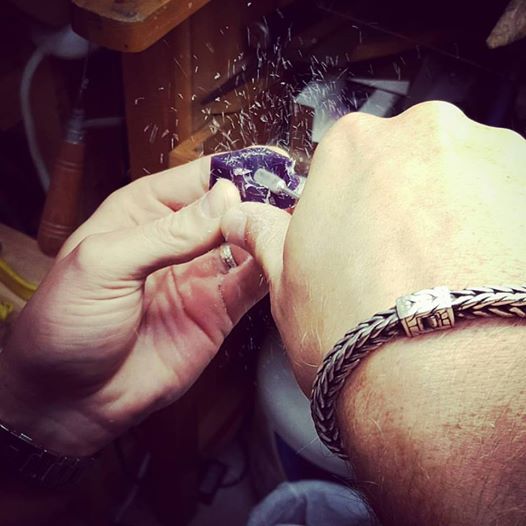 We can also provide you with a computer-aided design,
'CAD' drawing that uses 2-D or 3-D images.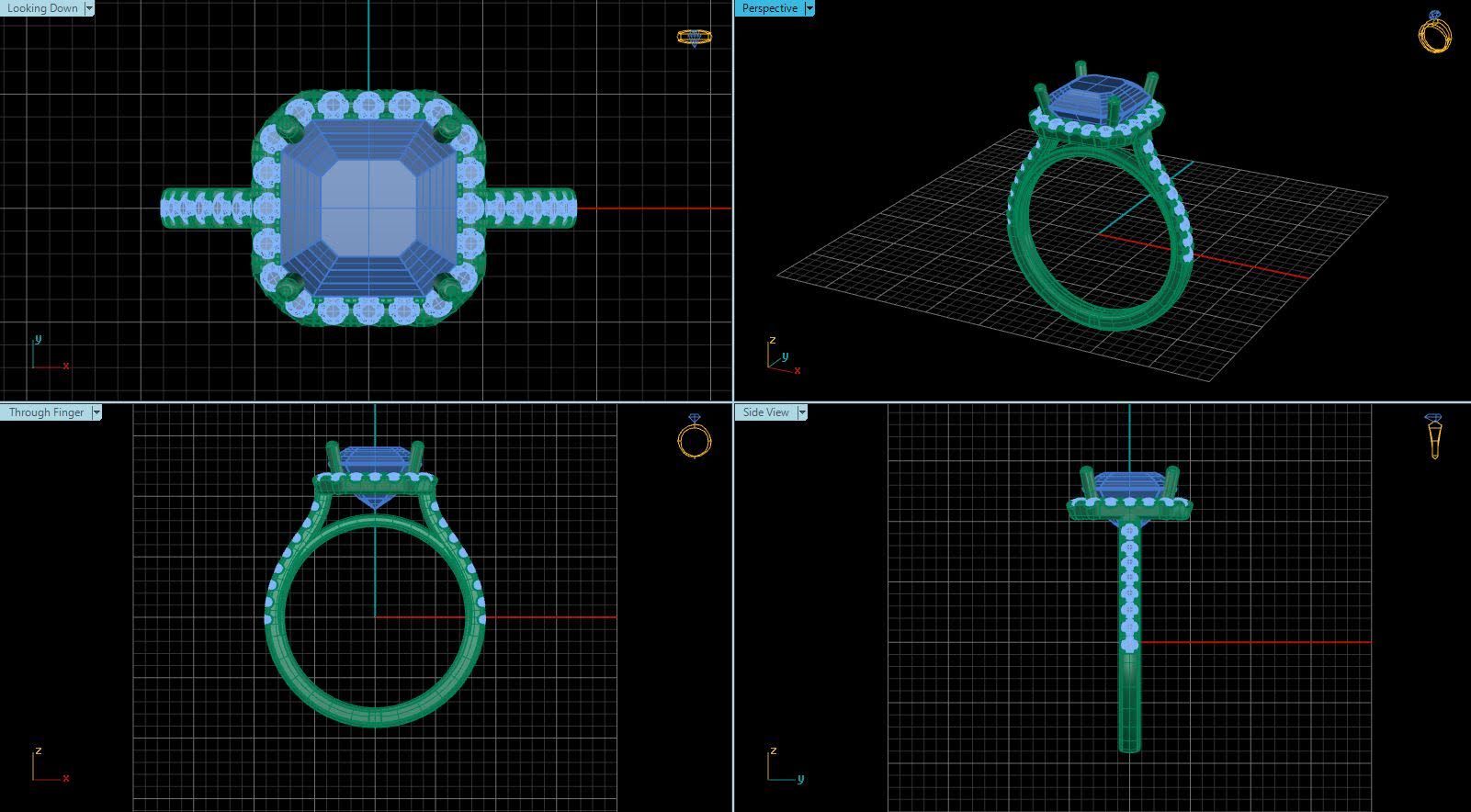 The CAD program allows you to view every angle before you commit!
We made the above CAD image come to life for this happy couple all the way in California, sight unseen! 
 Miss Gina Bell, thank you for trusting us in making
your one-of-a-kind, sensational ring.
Can't commit to a design with just a CAD image? 
No worries….
With our wax carver extraordinaire, Jamie Coker "JC" on board,
we are able to let you see and try on the piece we've created with your stones set into the wax for 100% accuracy.
From start to finish your jewelry piece is crafted with pride.
Want a sentimental way to say "I Do"?
Brought in by a customer, a wood block was incorporated into the metal work of these matching wedding bangs, made from scratch by Brad Bass in-house.
Need some Inspiration?
Go onto Pinterest, pick a style you LOVE…
we will make it happen!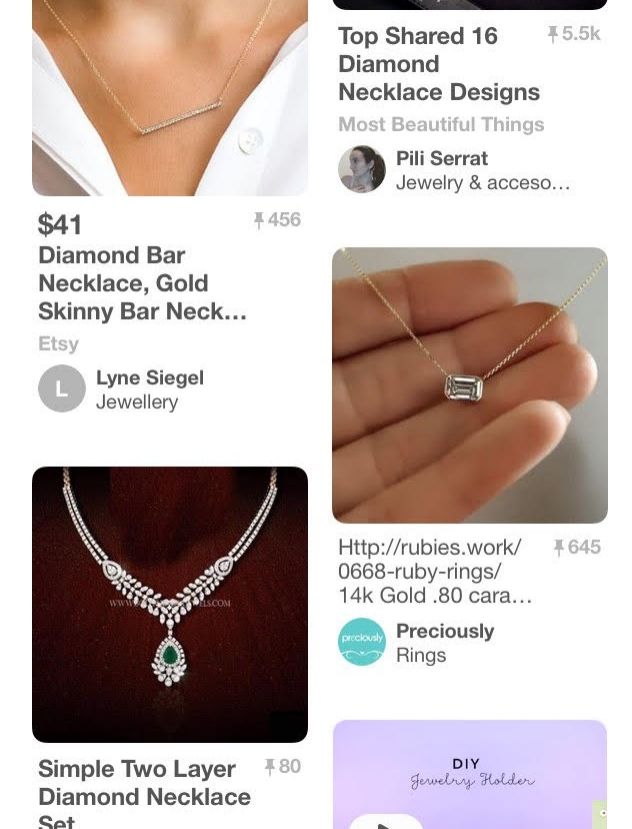 In addition to helping you come up with ideas for your jewelry "facelift" we also have over 400 designer semi-mounts and bands HERE this weekend at 25% OFF!
Click on the video to see these amazing pieces.
Searching for the perfect colored gemstone?
Look no further we are able to source the finest gemstones through Clay Zava.
Click on this picture to read about his brilliant work.
 Feast your eyes on these "Clay Cuts"…20% OFF this weekend.
Click on picture to view.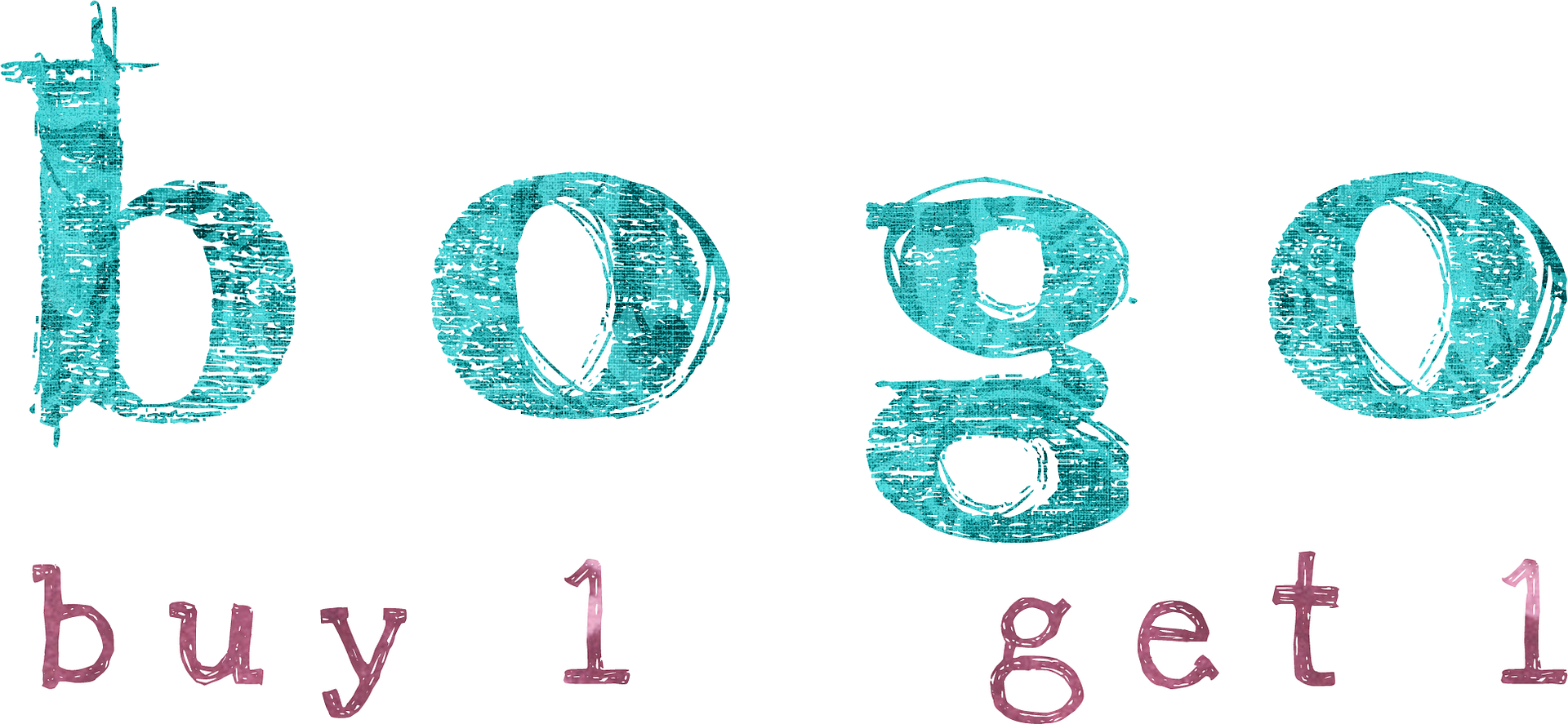 FRIDAY AND SATURDAY, GET TWO PIECES OF JEWELRY CLEANED, SHINED & POLISHED FOR THE PRICE OF ONE!
YES, we still have the best names in jewelry on consignments.
 Just to name a few: SLANE, DAVID YURMAN, CASSIS, TIFFANY & CO, IPPOLITA. And don't forget…
ANYTHING WITH A DIAMOND IN IT THIS MONTH IS 20% TO 50% OFF.
Slane bracelet with diamonds. Sale price $875. 
Slane citrine enhancer $295.  Come on in to see more.
Thanks for reading our email, thrifty shoppers.  
Come to Home Again & Lumina Gem
to STRETCH your hard earned dollars!