It seems like overnight, the whole town
is full of vivid color…
azaleas, dogwoods and the grass is green!  
And we invite you to COLOR your WORLD
even more…ALL ART IS 20% OFF
through the weekend!
l-r, top to bottom, turtle $65, neutral triptych, $260, blue triptych, $300,
jellyfish, SOLD, sailboat, SOLD, abstract $180, Wilmington on wood, $156, seashell, $60. 
Let Joanna color your world…
Linen 'chofa' by MAGNOLIA HOME FURNITURE
by Joanna Gaines! Brand new, $1,425.102″W
And don't forget…Home Again is Wilmington's exclusive
dealer of  Magnolia Home Furniture by the amazing Jo-Jo.  
Go to www.magnoliahomefurniture.com  
We can custom order this great furniture line for you.  
Calling all mermaids! This metal indoor-outdoor art is just for you,
regularly $95, but just $75 this weekend! 16.5×42
Pair of GORGEOUS aqua dining chairs on casters by
local high-end maker Lester Furniture, $225 each.
What a great deal…Espresso dining table, $325!  72×48
Tis the season for ocean blue! Normally $225,
on sale this weekend for $162. 40×40
Ivory slipcovered sofa by MAGNOLIA HOME FURNITURE,
$1,045. 88″W
Pair of Ivory club chairs, $595 each! 37″W
Coffee table, $245. 35.5×35.5×18
You really need to see these tables with geometric detail
in person…they are absolutely elegant and super well made!  
The finish is a soft silver-gold. 
 Console, $295. 52x18x32. Coffee table, $245. 35.5×35.5×18. Two side tables available, $175 each! 16.5x25x22. 
Wooden trestle table in black, $345. 58x18x30
Ivory painted seagrass lamps, $95 each.
Everyone's favorite chandelier…Mr. Bubbles…
$395. Approximately 38×26
Speaking of COLOR…
We have a huge shipment in from Simply Southern!  Sandals, keychains, makeup bags, clipboards and totes! With prices starting at $8, these make great gifts anyone would love,
and PERFECT teacher gifts.
Just in…. This 8′ round rug retails for $350, our price $225.  The style did not work out for the consignor, so it's never been used.
Magnolia Home 'Adore' sofa, $1,075. 82″W
Ivory stressless style chair and ottoman, $495.
Classic wrought iron bed in queen, a steal at $295!
Beige chair with nailhead trim, $295. 42″W
Abstract art, $148 39″ square
Side table, $42
Media cabinet? Sweater armoire? Take your pick at only $425!
45x24x82
Coordinating three piece vanity set, classic and
a wonderful deal at $345! 52×21.5×31
We are big fans of this soft chenille loveseat in ivory with
washed wood legs, brand new for $495. 56″ wide
Literally just in! Ethan Allen sectional in like new condition. $1295! 96×96
Ivory bench, $295. 60x18x18
Jack Rabbit Pillows, $38 each. 
Swimmer art, just $180 during the art sale. 40″ square
BRAND NEW sleeper sofa in UNCW teal, $995! 78″W
Super cute scallop console in white,
$225! 48x16x31.5
Love these Wrightsville Beach signs…normally $125 each, just $100 takes it home this weekend!  24″ diameter
Come get a DEAL on these reclaimed wood dresser…$595! 59x16x36
BRAND NEW Sleeper sofa, $995. 80″W
King headboard by Lexington,
this won't last at just $275!
Hand embellished abstract, $196 this weekend only!
44″square
We have a PAIR of these lovely cobalt blue console tables,
$385 each. 54x16x31
Another store fave…rustic wood pendant, $175! 
16×18
DEAL OF THE WEEK…
Wood media cabinet, a SCORE at $225! 54×16.5×24.5
We are GAGA over these emerald lamps with chocolate
shades by high end maker Uttermost! $225 ea 32″
Just in! California King metal canopy bed with
upholstered headboard, $495!
Bedding not included. 
Textured side table with pull out tray, $145!
28x15x28.5
Lovely bird cage chandelier with crystal accents, $295! 
21″ diameter and 24″H
This blingy black chest retails for $547+
our price…$275! 46.5x10x32
Come grab it quick…
Glass top coffee table just $125! 48x28x29
Jeannie's fave! Each panel is 16×48 $300
for the set during our 20% off through the weekend!
We love this Tiffany blue writing desk with pull out keyboard drawer.  A deal at $295! 46x22x31
Art on wood, so cool! Normally $95,
these wood panels are just $76 ea during our ART SALE! 9×59
Not only are we going to COLOR your WORLD…
we are going to ROCK your WORLD…
April is DIAMOND MONTH…
We're taking at 20% to 50% off of all items with a diamond in it!
Check out the diamond earrings we have online by clicking this picture.  Remember to take 20% off of the prices you see online.
Don't let this one get away! 
Michele diamond watch in stainless stee, comes with box, original papers and pouch.  Diamond month price only $795.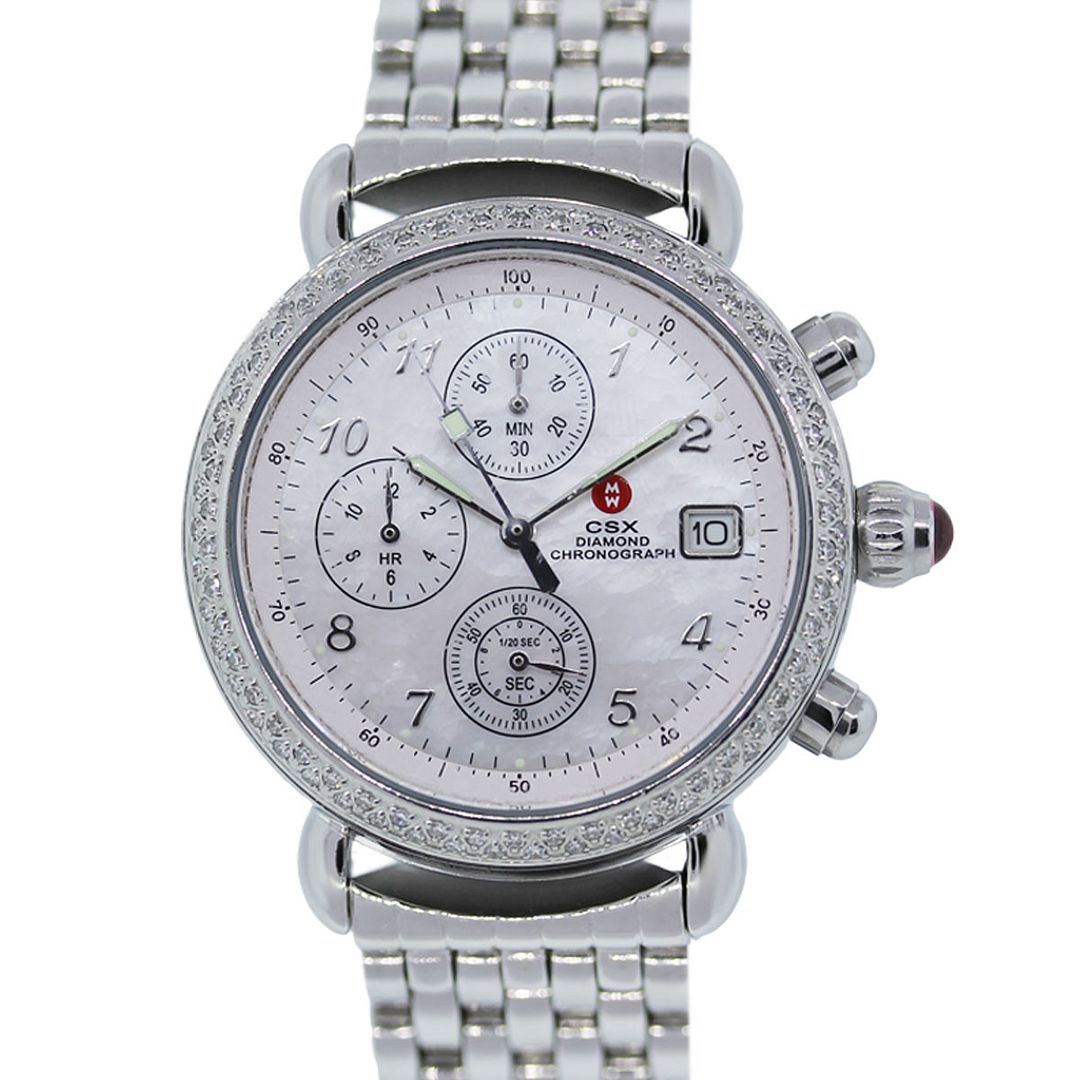 Blingtastic…
Check out this RIVETING ROLEX that retails for $68k. It is in the case for $36,895 but since it's Diamond Month you can get this gorgeous timepiece for $29,500. Over 50% OFF of retail!
Click on the photo to see the details.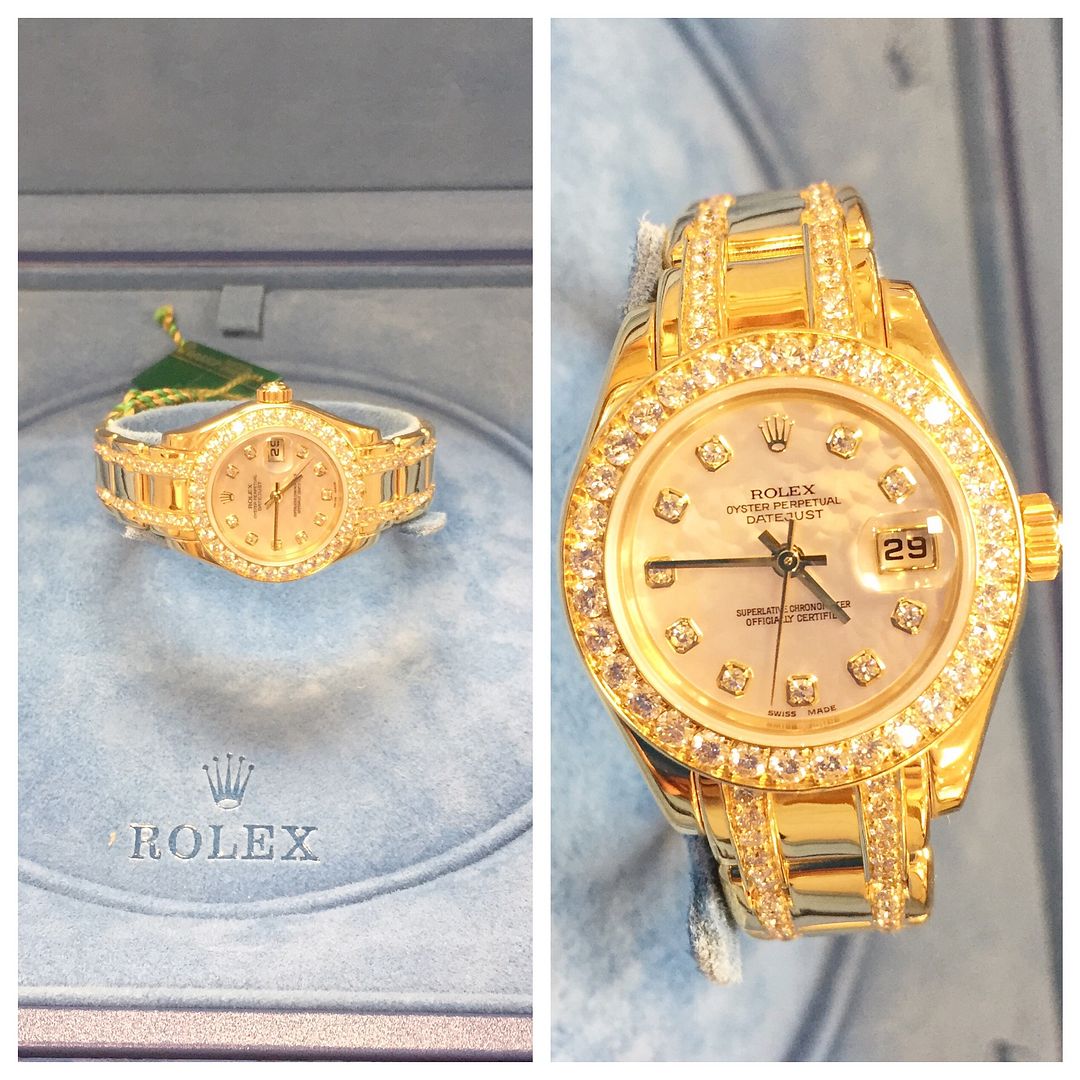 This Rolex is unbelievable…
It comes with the whole kit and caboodle!
A jewelry box, the original papers, tags and even a stylish scarf!
Ring A Ling! 
Dial in 910-256-1850 or just click on the picture to
claim these David Yurman bracelets that are JUST IN!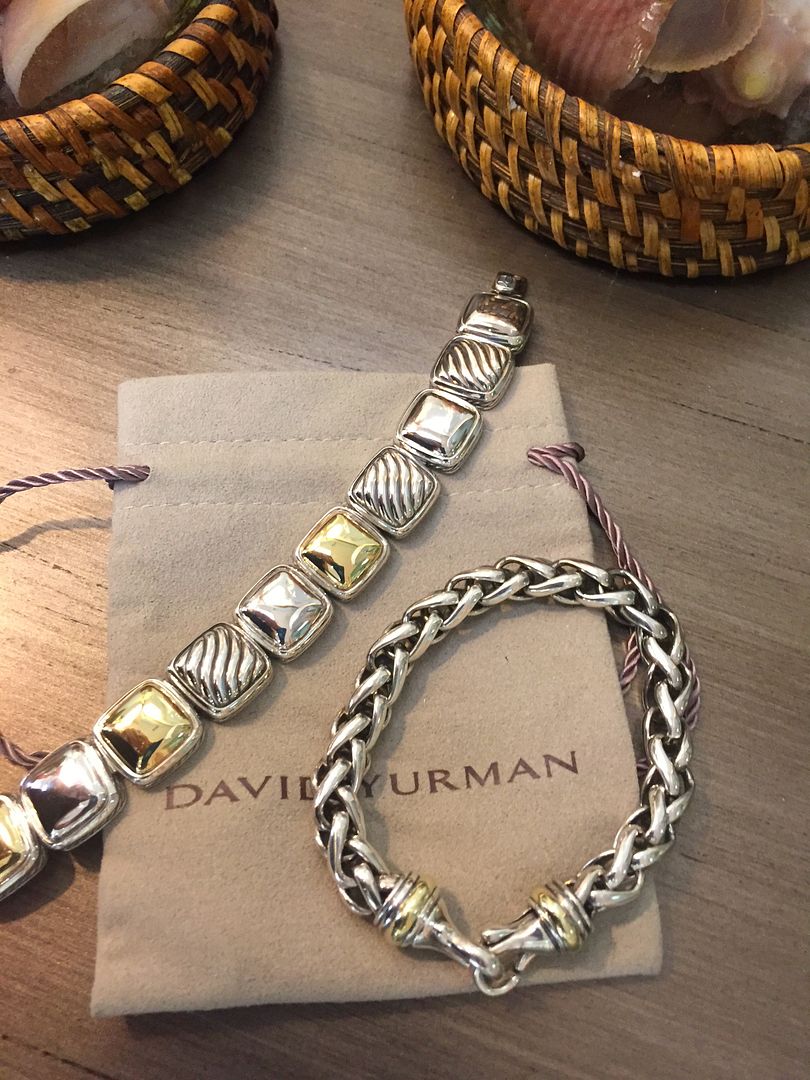 David Yurman Renaissance smokey quartz and citrine dangle earring. Retail $575, Here only $395.
This citrine pendant with 18 inch wheat chain is so rich.  Accented with 18ky gold and diamonds this piece is on sale for only $475.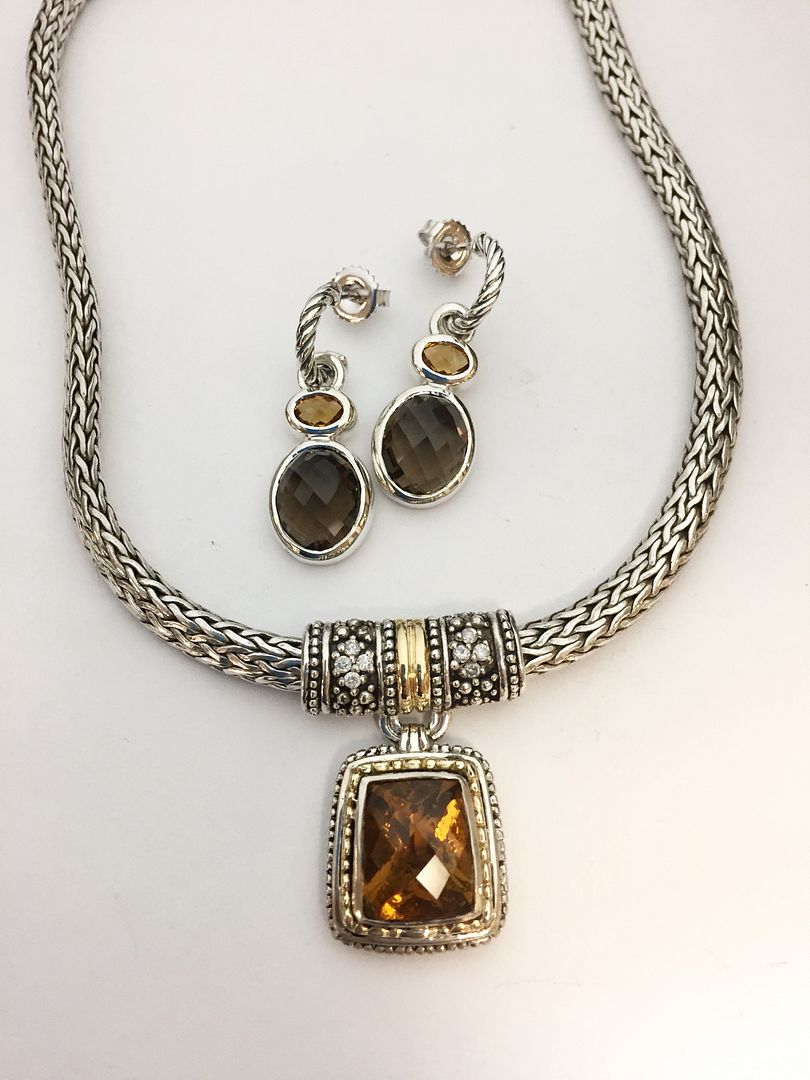 Blue topaz, citrine, amethyst, and peridot bracelet in 14ky gold, 7.5 inch.  $495.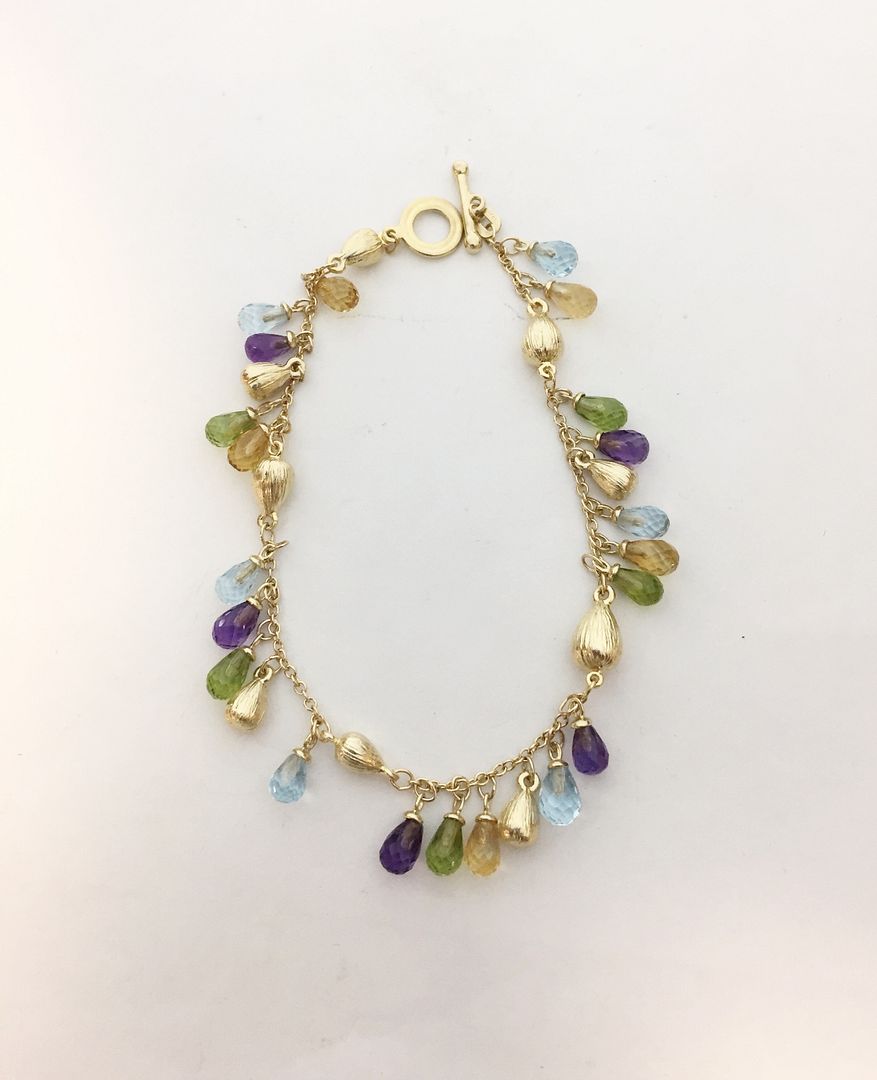 Michael Hawkins designer bracelet with Rose De France amethyst, chalcedony and pearl, 7.5 inches. $395.
Lemon citrine diamond dangle designer
earrings 20% off price is $395.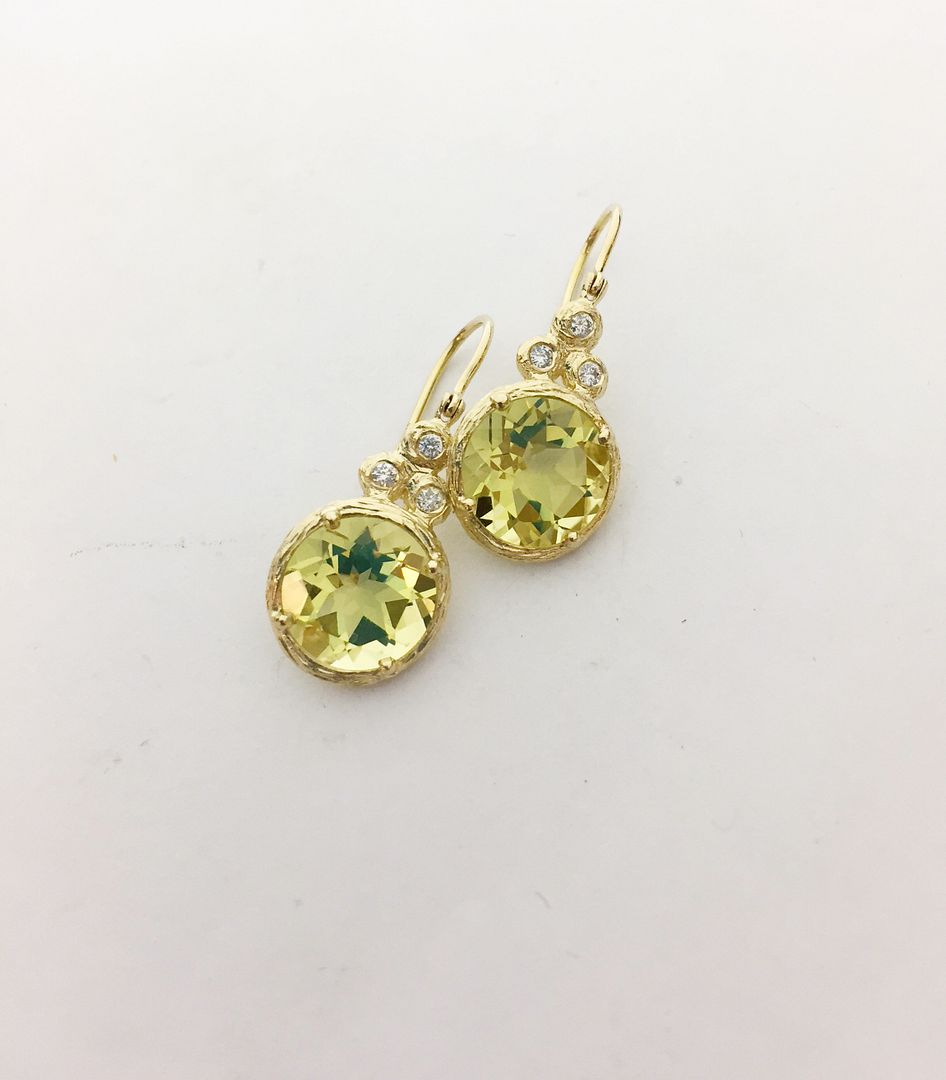 Lemon citrine designer 14ky gold 20 inch necklace $795.
2ct blue topaz cushion cut set into a sterling silver accented by 18ky gold pendant hanging from a double strand 18 inch necklace $395.  Get the matching omega back earrings for only $195.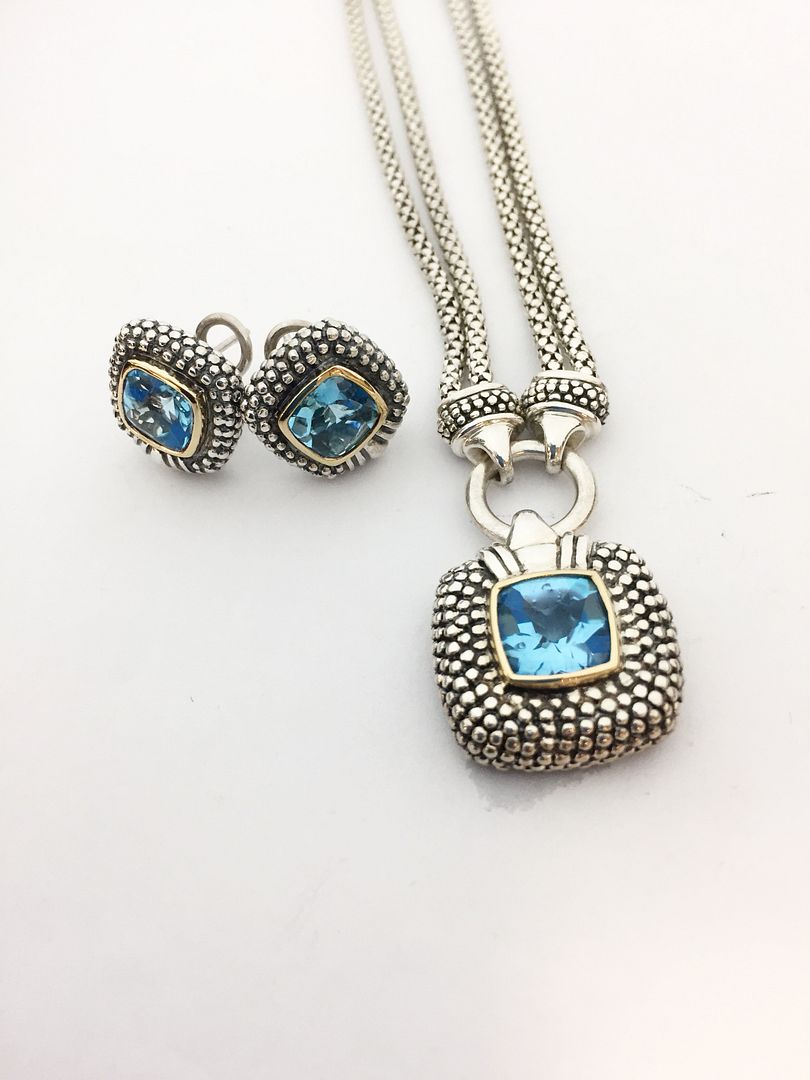 Charles Krypell onyx sterling silver earrings $145.
Pin/pendant $115.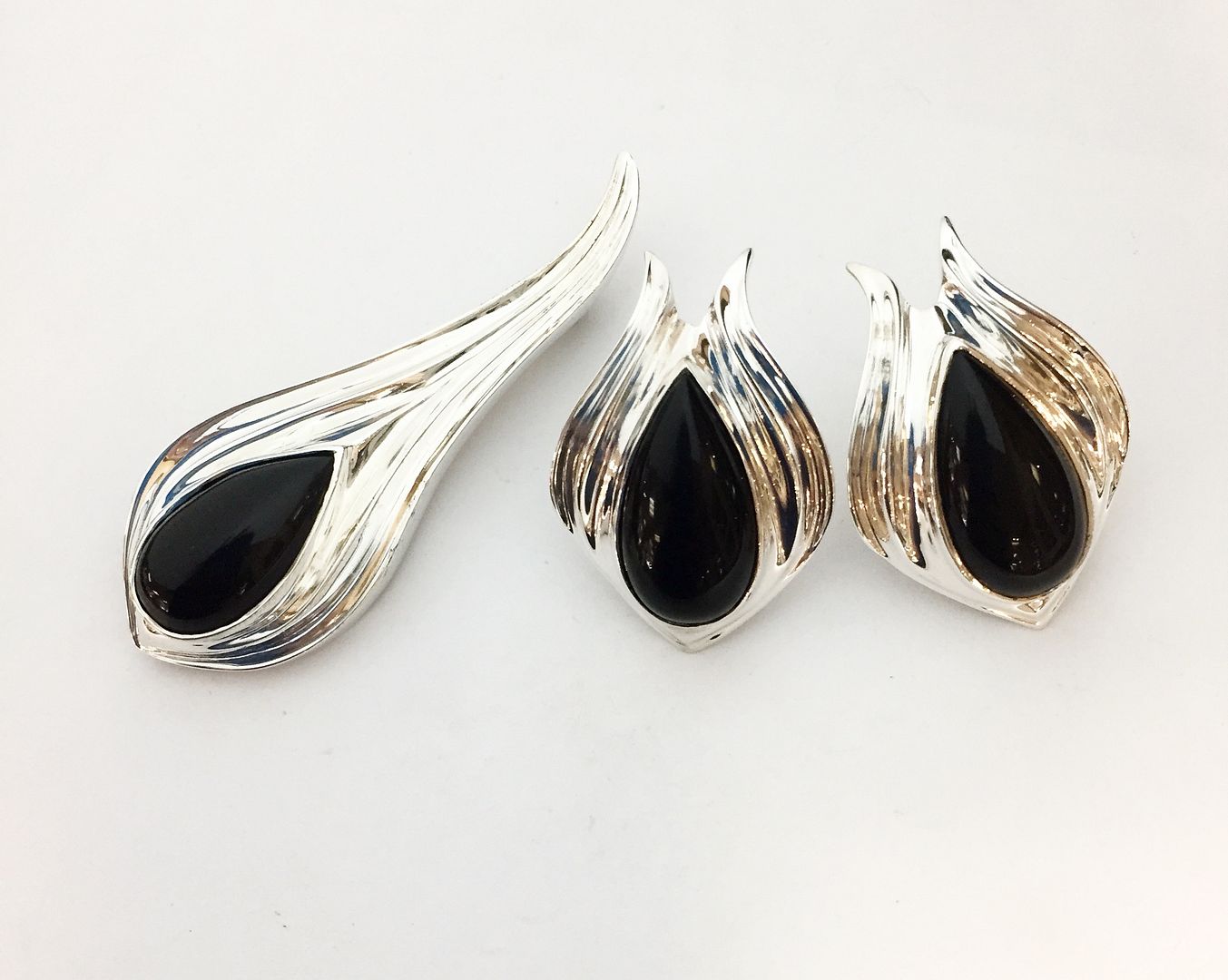 We have a slew of Judith Ripka designer pieces JUST IN. 
Click on the picture for pricing.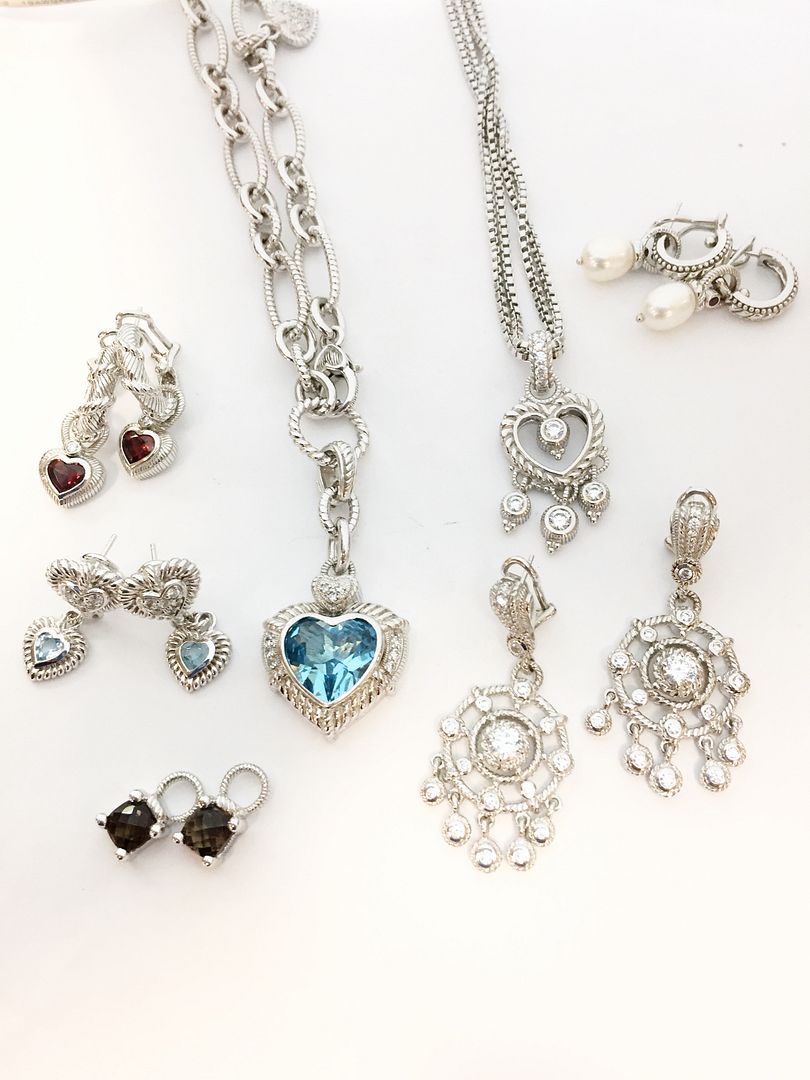 Signed Native American cuff $195.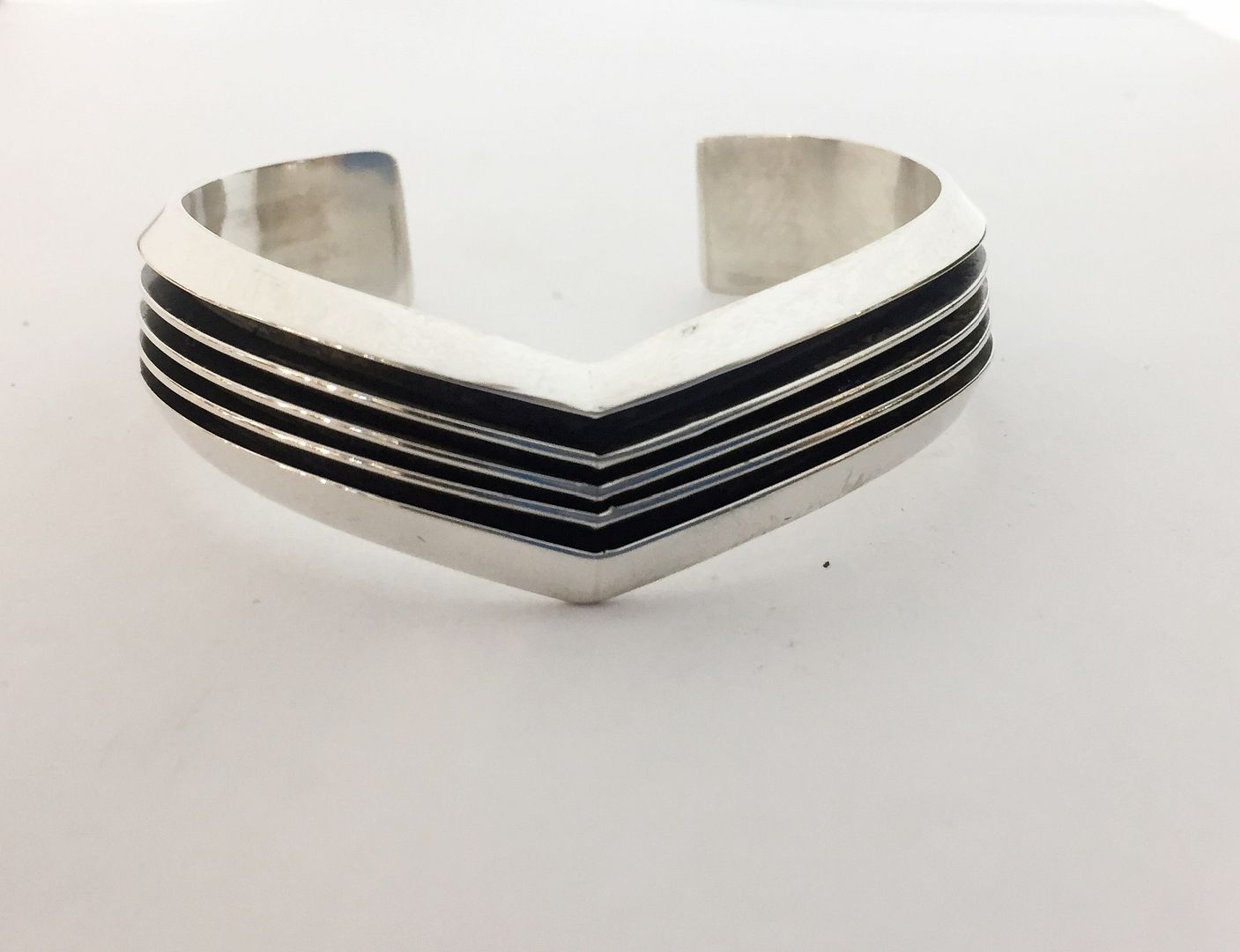 We love this cascading diamond ring in all of it's glory.
3.47ctw of F-G color and VVS2 to SI1 clarity ring set into
platinum, size 7. Sale price $13,560.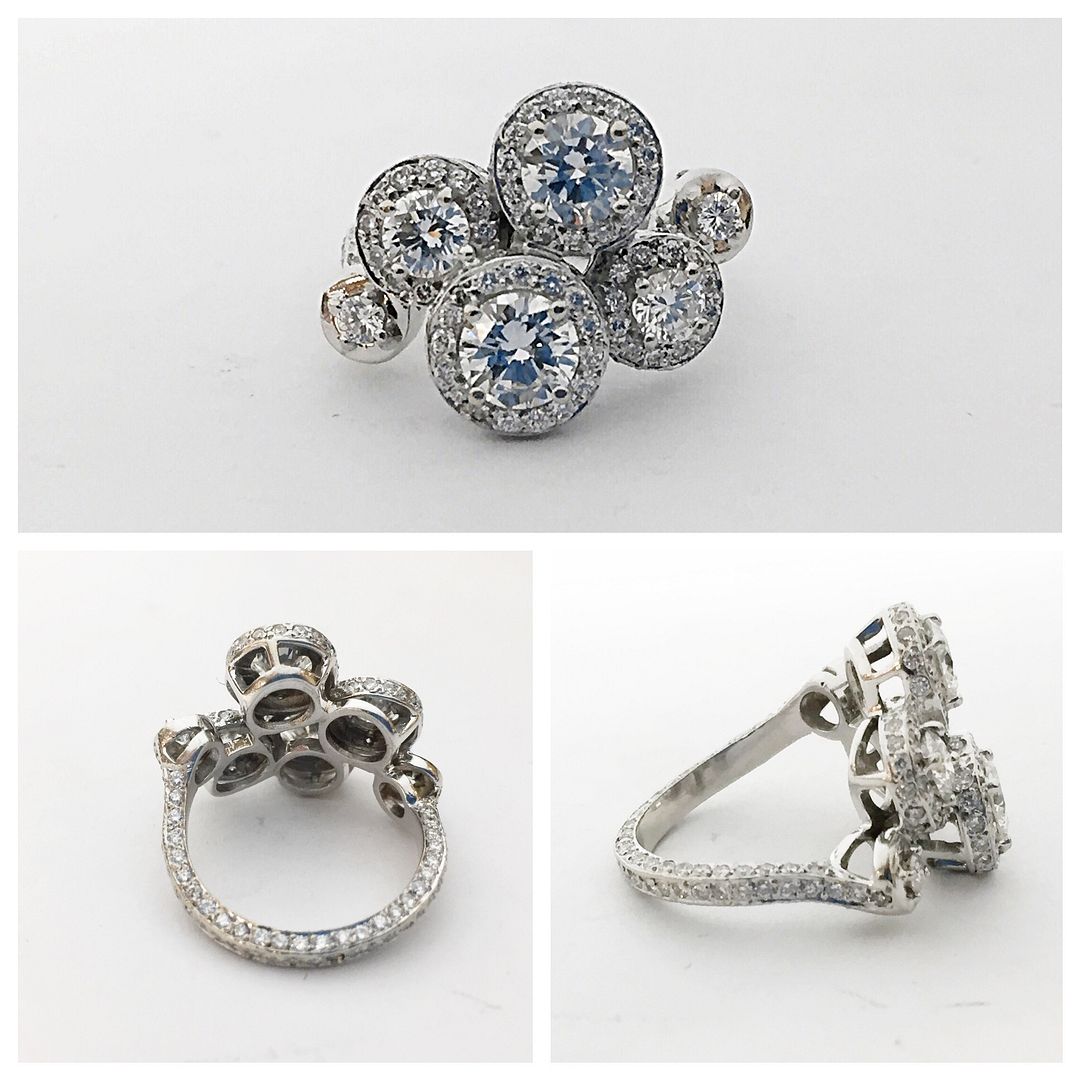 We're proud to announce that we now carry the unique Italian designer line Giovanni Raspini.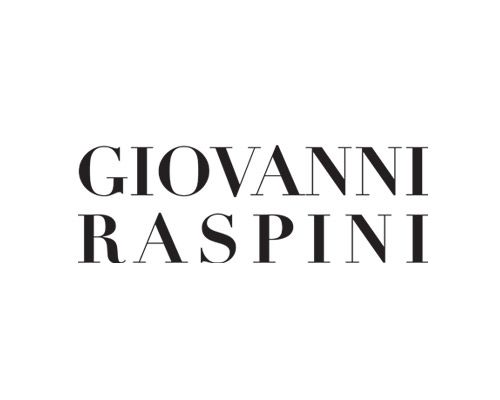 Processed one by one: designed, modeled, constructed and finished exclusively within the Italian company. 
Giovanni Raspini is guaranteed not to tarnish. 
Click here to view these pieces.
The Giovanni Raspini ginkgo leaf collection. 
Click on the picture to view.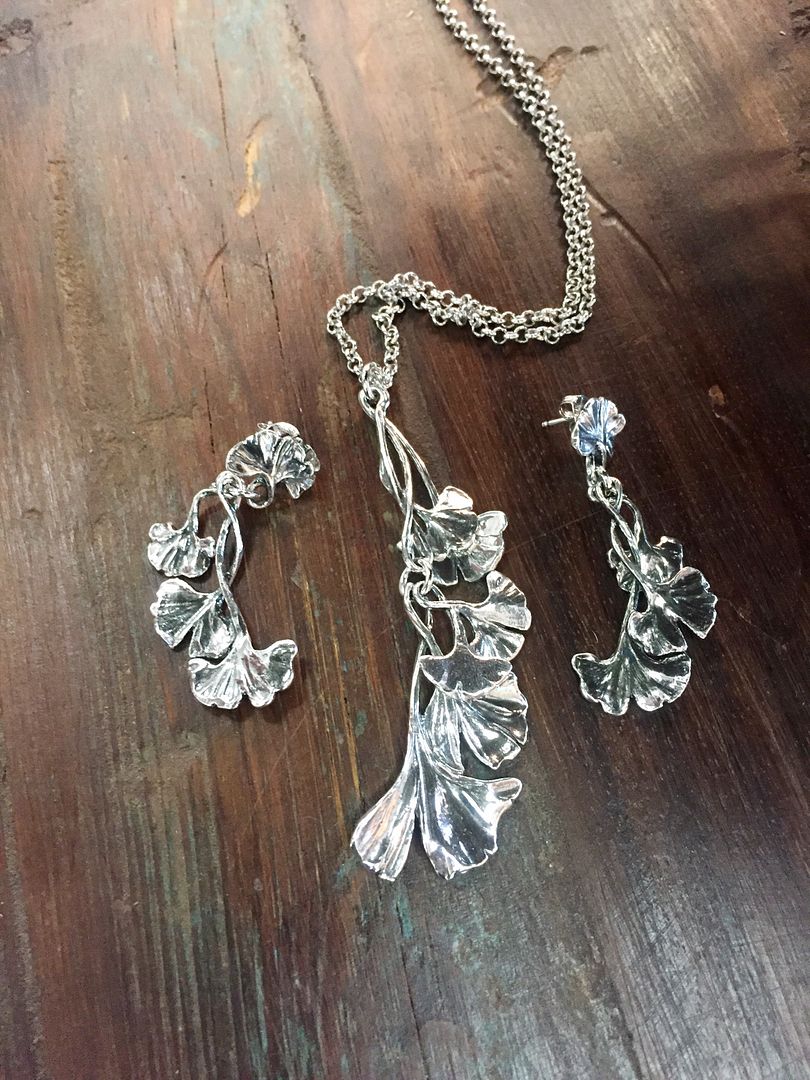 Looking for an everyday piece of jewelry that will brighten any look.  These Giovanni Raspini pieces are fantastic. 
Click on the picture to view.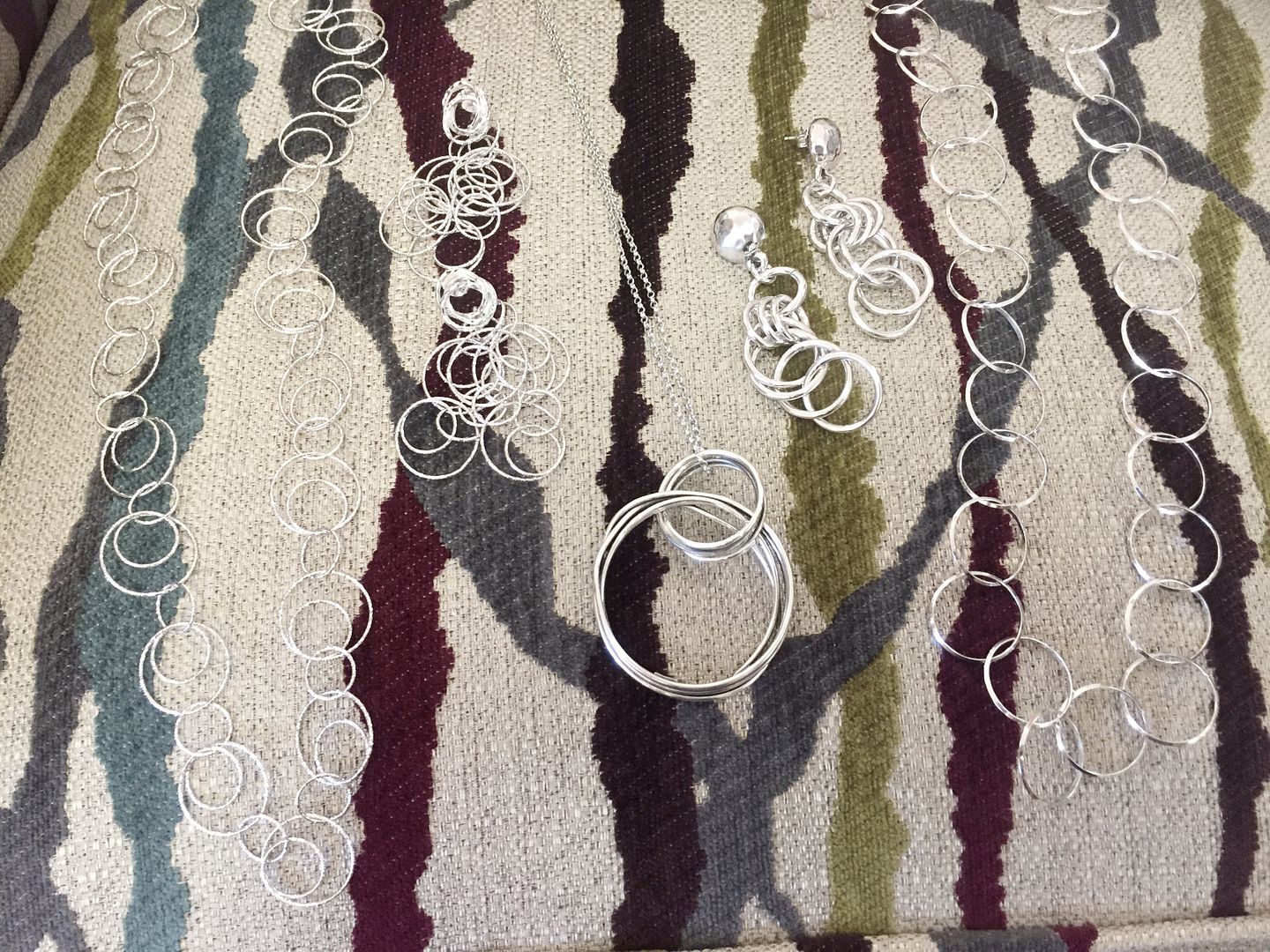 From the Giovanni Raspini ocean collection…click on the picture
to view these bubbly pieces.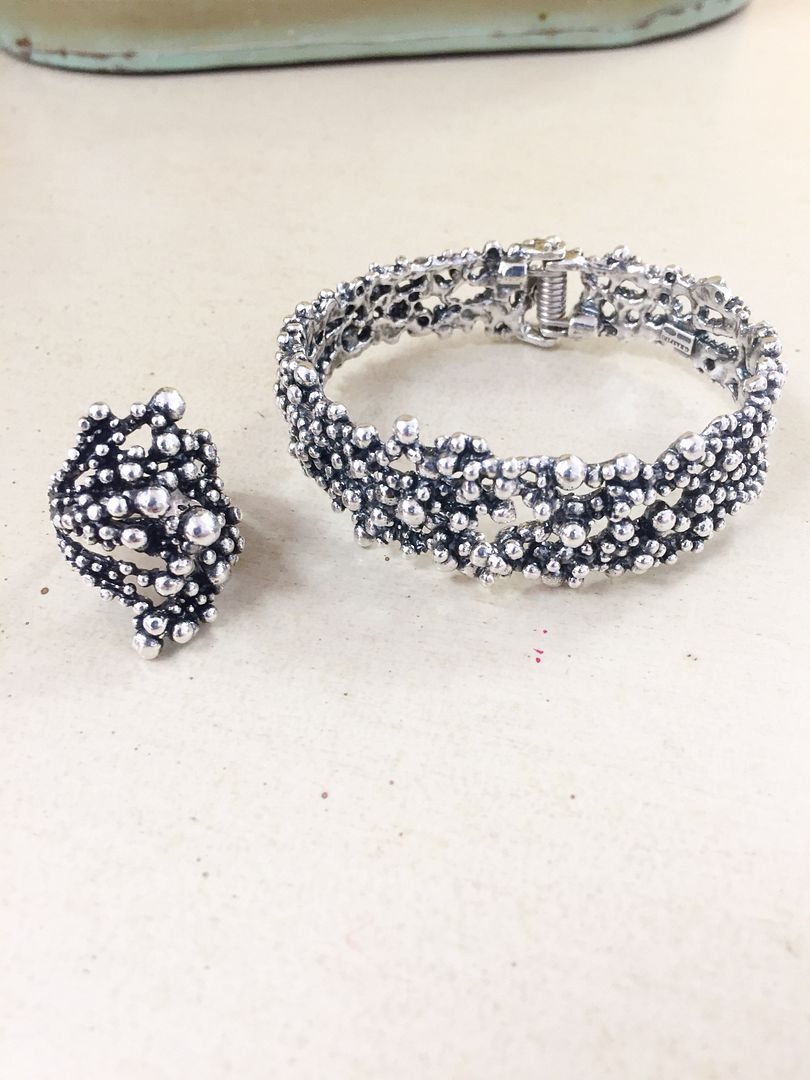 These vibrant Charles Garnier Paris pieces that just came in will get you ready for spring.  Click on the picture to see more.
Lapis, mother of pearl, and quartz with a CZ halo
set in sterling silver $685.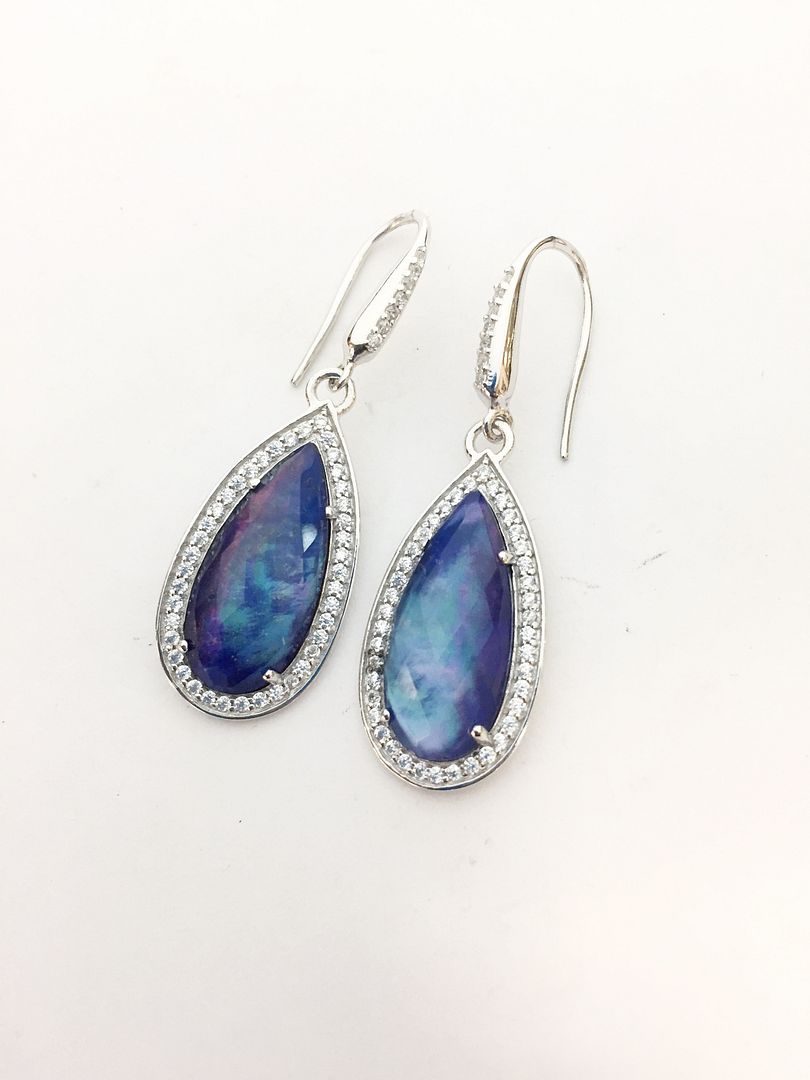 Enjoy your Azalea Fest weekend everyone…
and don't forget to stop by the store to 
COLOR
YOUR 
WORLD!