?
Irish or not, it is your day to save BIG…
because you are going to save some serious green 
with the FANTASTIC BARGAINS waiting for you!  
It was hard to do this week's email because we literally have a whole new store… things have been coming and going so fast! But here's is a great sampling of the new goodies in store for you!  
JUST IN and in excellent condition! This smoky gray velvet down-filled sofa by high-end maker LEE INDUSTRIES is large and
in charge at 100″W. $1,295. PURE LUXURY.  
Just in on consignment! 94″ Arhaus slipcovered sofa.
We have the original receipt for $2,269, our price $995.
Matching chair and a half $495. 
You could take an AMAZING NAP on this comfy sofa!  🙂
Lovely pair of small scale soft aqua chairs
for just $275 each. 28.5″W
Lifelike floral arrangement just $42!
Beige pedestal lamps $95 ea!
Gorgeous grey full size headboard from West Elm, $425! Headboard also includes: slats, full bunkie board, and black wooden platform frame (See photo below.)
A lovely glossy blue/green abstract flower, $225.
40″ square
Smaller scale sofa in bone,
a SCORE at $525. 82″W
We LOVE everything in this photo! 
Luxe turquoise tufted chairs by high end maker Pasha.
$375 each. 32.5″W
King plaid carved designer headboard, $495.
Glass & chrome console table, $125.
Art has sold, sorry.
It's majestic…lovely solid pine bookcase,
$795! 74x17x83
Just in on consignment, and in great condition!
This sofa retails for $799 at Havertys, our price $495!
Look it! Glam dresser $265, coral lamps $52 ea,
taupe chair $75.
Adorbs bamboo ottoman, $145. 30x31x19
Super pretty secretary by LEXINGTON,
a deal at $475! 39.5×62
Everyone's favorite….
uber modern chrome chandelier, $225!
We have the original receipt for this 9X12 woven natural fiber rug for $1,500, but it has some fading where the furniture was,
so it's priced to move at $395. Ask an associate for details.
Nice 'Orleans' writing desk from Haverty's, retails for $499,
our price $375. Like new condition.  56x28x30
Design on a dime! Bronze console table, $225. 46x14x32
Designer lamps, $75 each. 31″H
This dijon sectional from Havertys retails for $1,499.
It's less than a year old and in excellent condition, 
a super buy at $995! 108×96
The quality is off the charts on this navy leather club chair
by BERNHARDT! In perfect condition for $1095.
Compare at $2000+
This coastal striped queen bed is a little faded so priced
to move at $245! Rails and slats included.
Electric blue 'chofa' $695! 82″W
White landing tree with storage, $375. 40.5x18x63.5
SUPER DUPER cute wooden mermaid, $95. 40″L
Wooden WB sign, $125. 32×20
Unique set of two landscape panels, $175.
Top panel: 26×60  Bottom panel: 14×60
Nice soft gray club chair by super high-end maker
Craftmaster, $475. 41″W
We have TWO of these updated linen wing chairs with
nailhead trim,  $375 each. 29.5″W
This SOLID wood king size bed by Bob Timberlake retails for $4,000+  Our price, $895. 
Much prettier in person… camel sofa with wood trim, $525. 82″W
Coordinating loveseat available but not shown, $425. 60″W
These are so much fun! Life preserver 29″ barstools,
ONLY $75 EACH! Sold in pairs only. 
Save BIG! Large scale queen bedroom set…includes king bed,
two nightstands, an armoire and a dresser…
ALL FOR $495!
Wicker storage cubes by Stanley…ADORBS! 
$85 ea 18x18x19h
This Ethan Allen 'Ginger' tall chest retails for $1879,
our price $695! 30x17x57h
❤ We are CRAZY for this abstract! 
$275 40×50 glossy finish
JUST IN, gray sectional, $895! 
Coffee table, $225. 48x24x18.5
GORGEOUS custom made bench by Braxton Culler in ivory
with a spa blue fabric. $325 51x19x19.5″h
Super cute royal blue bookshelf, just $165!
30x10x72
And if that is not enough…take a look at this room…
it's just ONE ROOM of the entire contents of an exquisitely
designed MODEL HOME we are unloading!
~COME SHOPPING TODAY TO GET FIRST DIBS ON IT~
?
Who needs the luck of the Irish when
you have a smile like this?
We just want to take a minute to say HAPPY BIRTHDAY month to
Jill J., one of our most favorite customers!
We appreciate your kindness and your beauty that radiates
from the inside-out!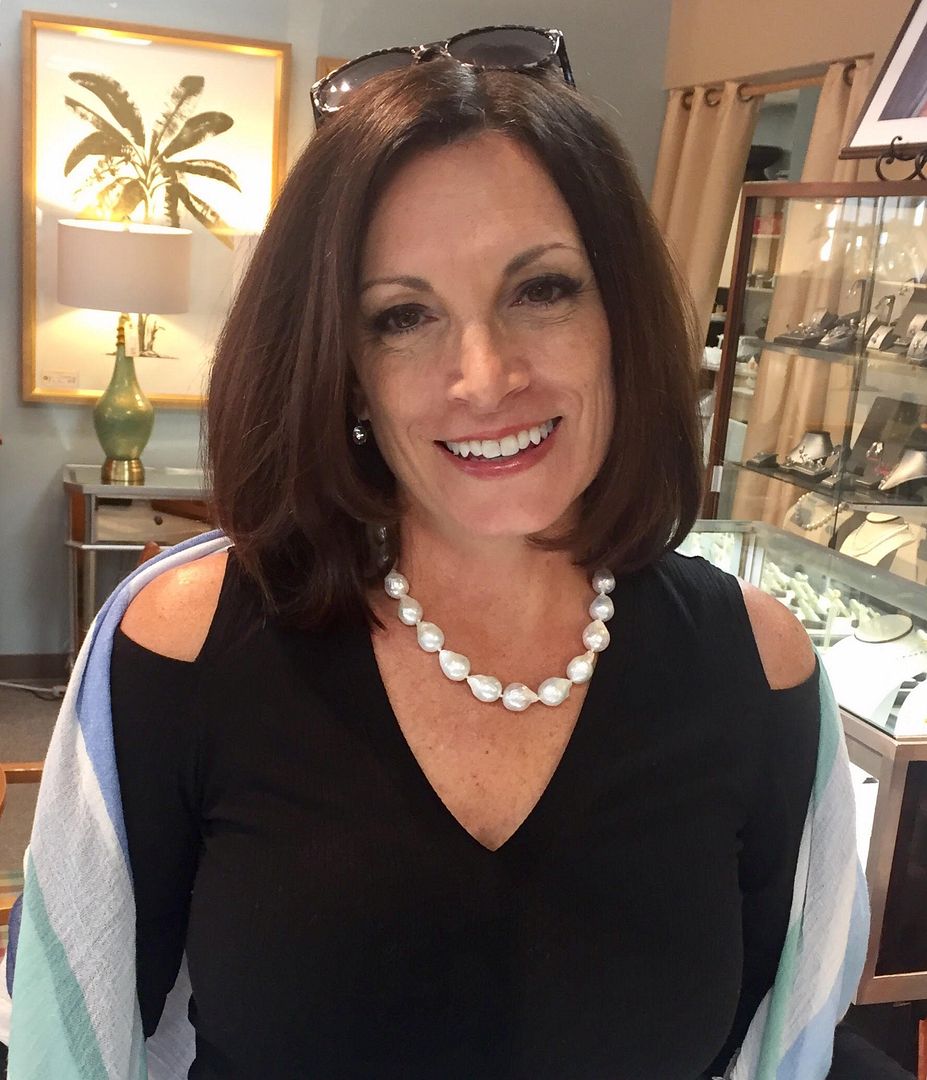 And to all March babies, do we have some DEALS for you…
20% to 30% OFF…  counter clockwise:
Vintage aquamarine and diamond 14kw gold ring sale price $635.
New, never been worn aquamarine and diamond
14kw gold side set ring sale price $1,695. 
Tony Maccabi hammered, open design ring in 14kw
gold sale price $1,115.
To view all of our aquamarine jewelry in stock click here.
For the "Bold and Beautiful"…
24ky gold over sterling silver with an array of bezel set colored gemstones. This unique cuff is signed by the artist and says "boldly go" it also says "remember your power, don't give it away"…
only $245.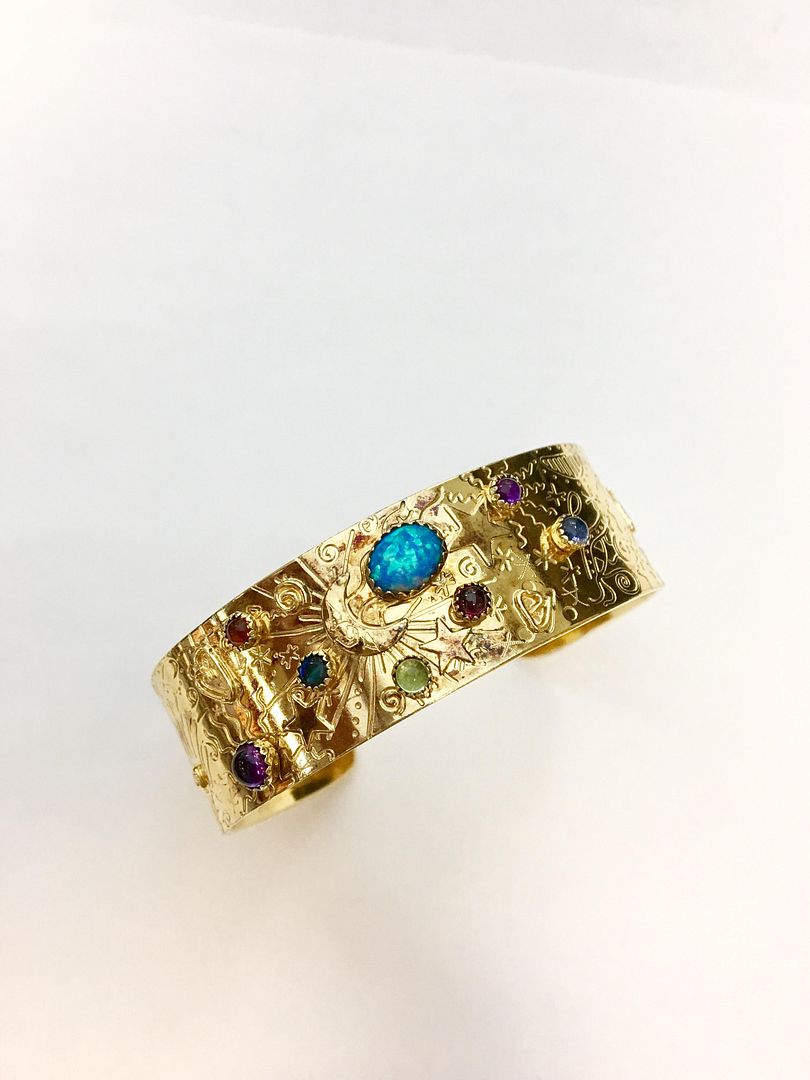 1 inch ovals alternated with three quarter inch ovals set into a sterling silver necklace with a 3 inch dangle of oval and round links weighing 108 grams, 30 inches.  Only $495.
Check out all of our in stock silver necklaces by clicking here.
14ky gold nugget style pendant with a .10ct
diamond in the center $495.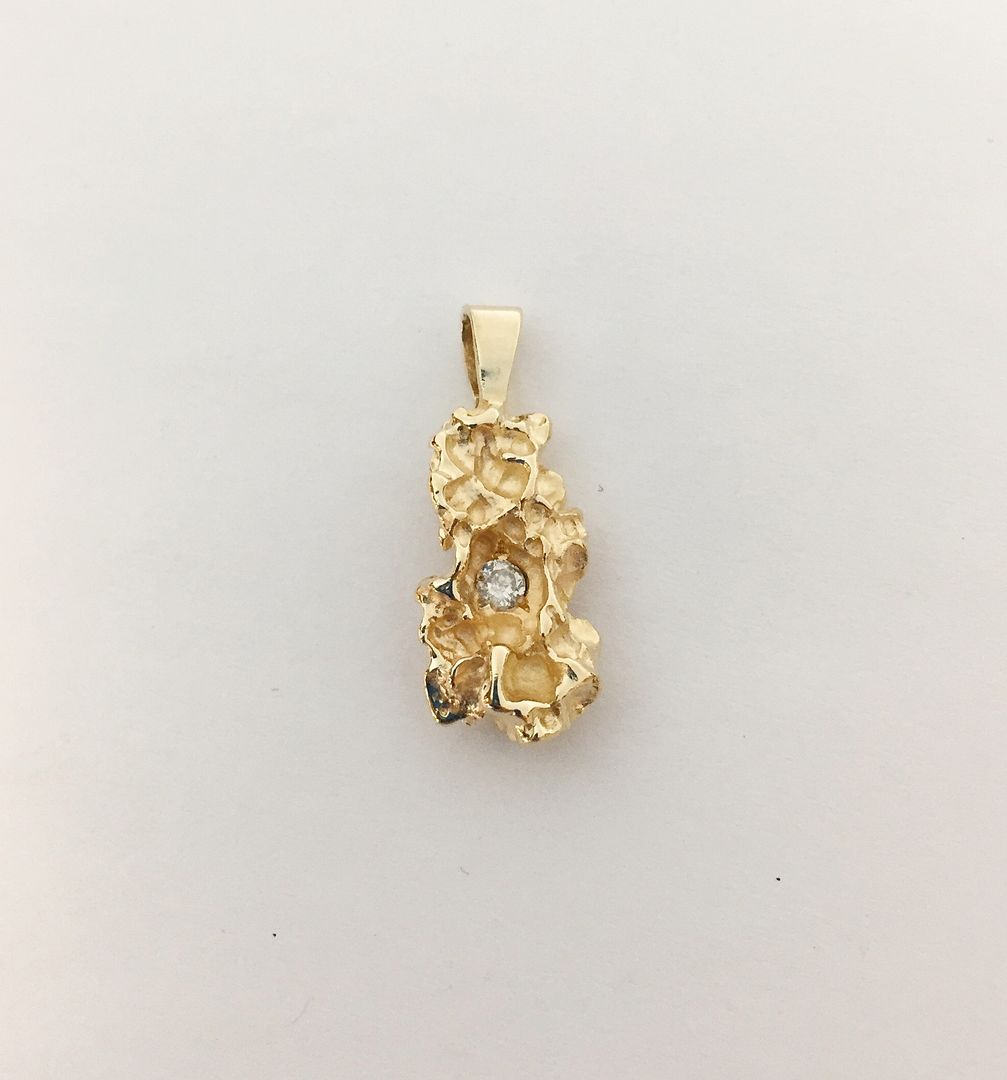 Lumina Gem has gained quite the reputation as being the place
to shop for wedding bands and right hand rings. 
Bottom $1,212
Middle $1,915 Top $972
Click the video to see these wave sapphire and diamond rings.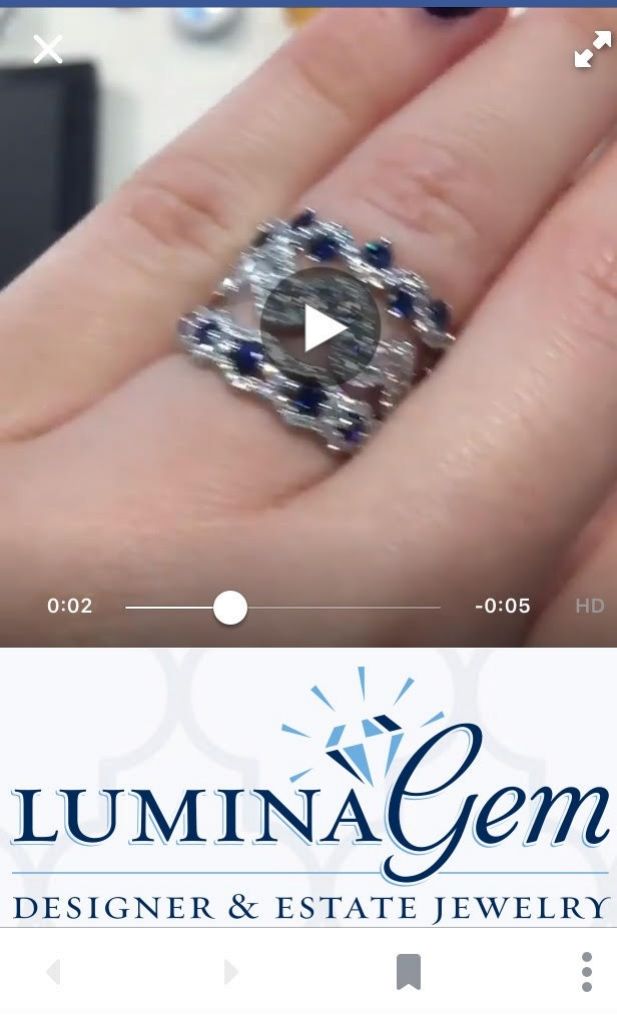 Get a BIG look for less.
.85ctw diamond cluster ring in 14ky gold, $895.   3.75ctw tourmaline accented with .50ctw diamonds in 14ky gold, $1,195.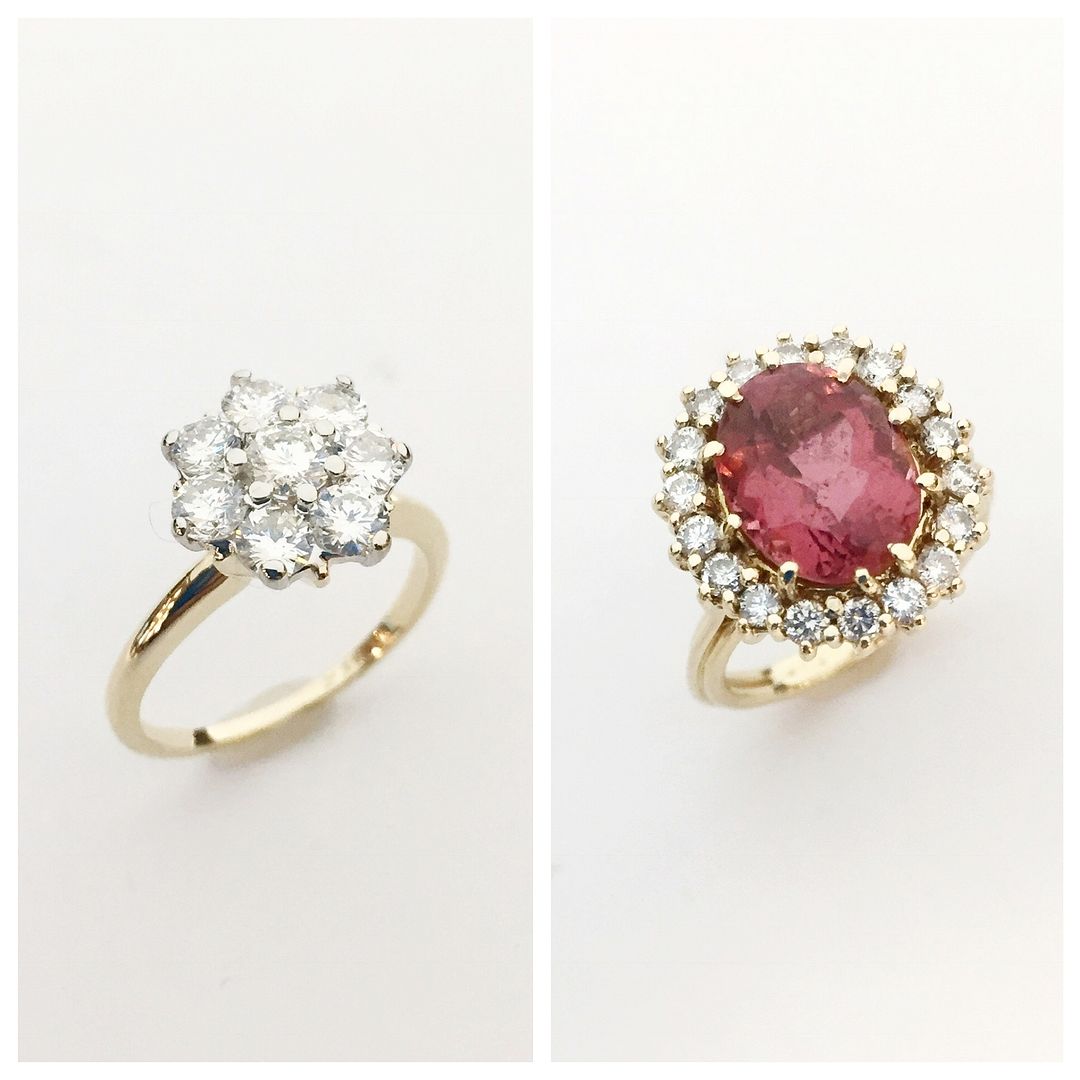 .75ctw diamond and .50ctw ruby necklace in 18k yellow gold,
16 inches $1,995.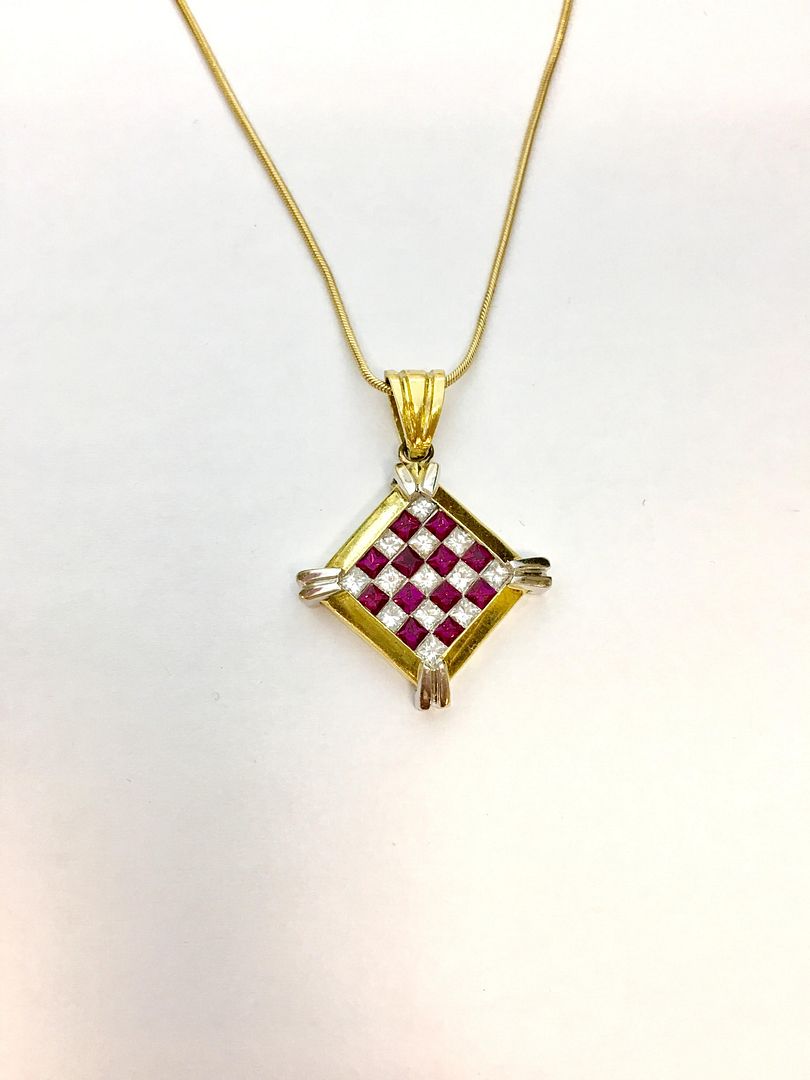 Floral Fantastic…
14ctw multi-gemstone amethyst, blue topaz, peridot, citrine, pink topaz cluster with diamonds set into 18kw gold omega back earrings. Retail $1500, buy at Lumina Gem for $895.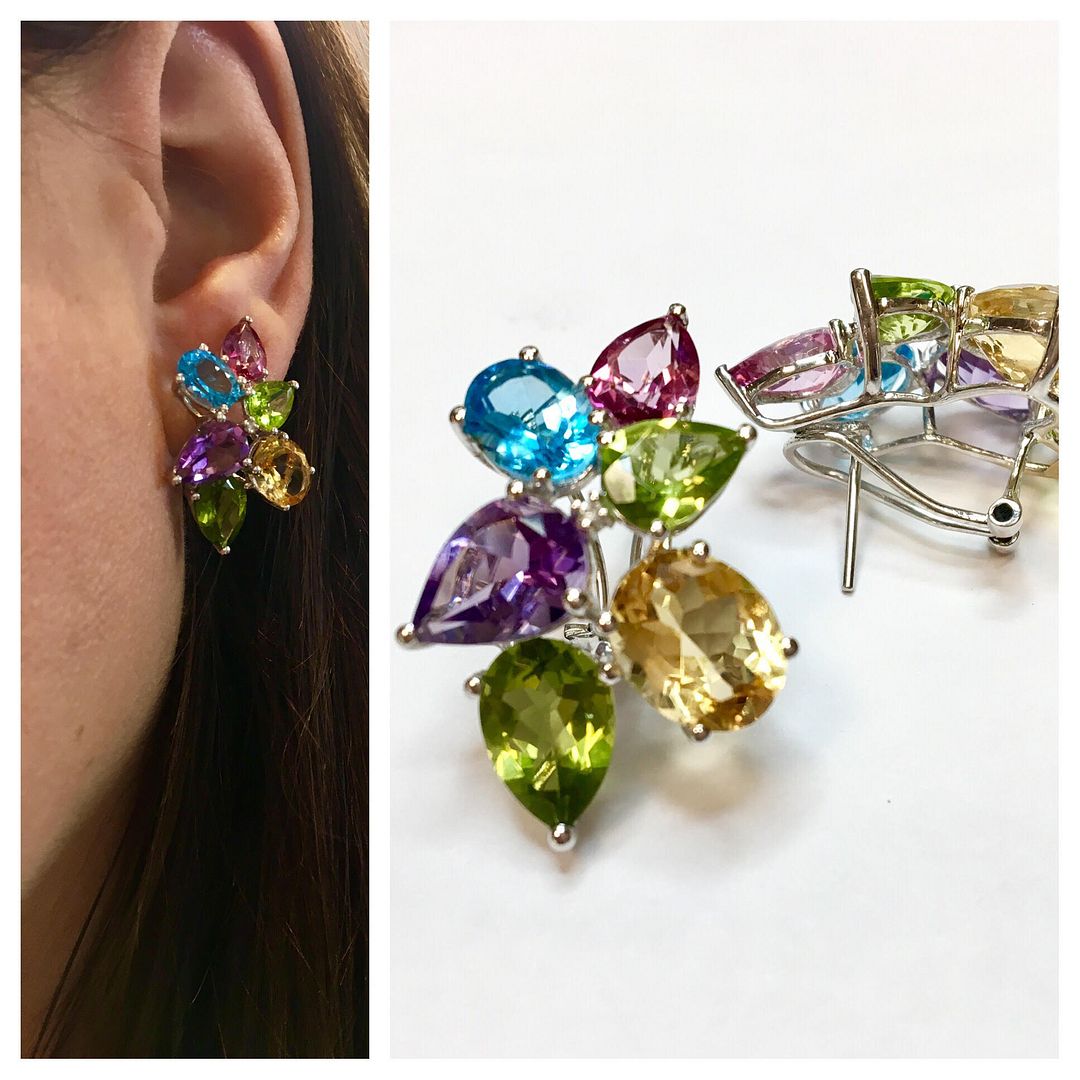 Classics!
4ctw blue topaz princess cuts bezel set into an 18kw gold omega back setting with .32ctw diamonds in a 1/2 inch diameter. 
Retail $3,000, pay here $1,995.
Spring Allure in Green
 11ctw green amethyst rectangle cushion cuts set into 18kw gold omega back settings with .16ctw diamonds, 1/2 inch in length.  Retail $1,400, buy here $975.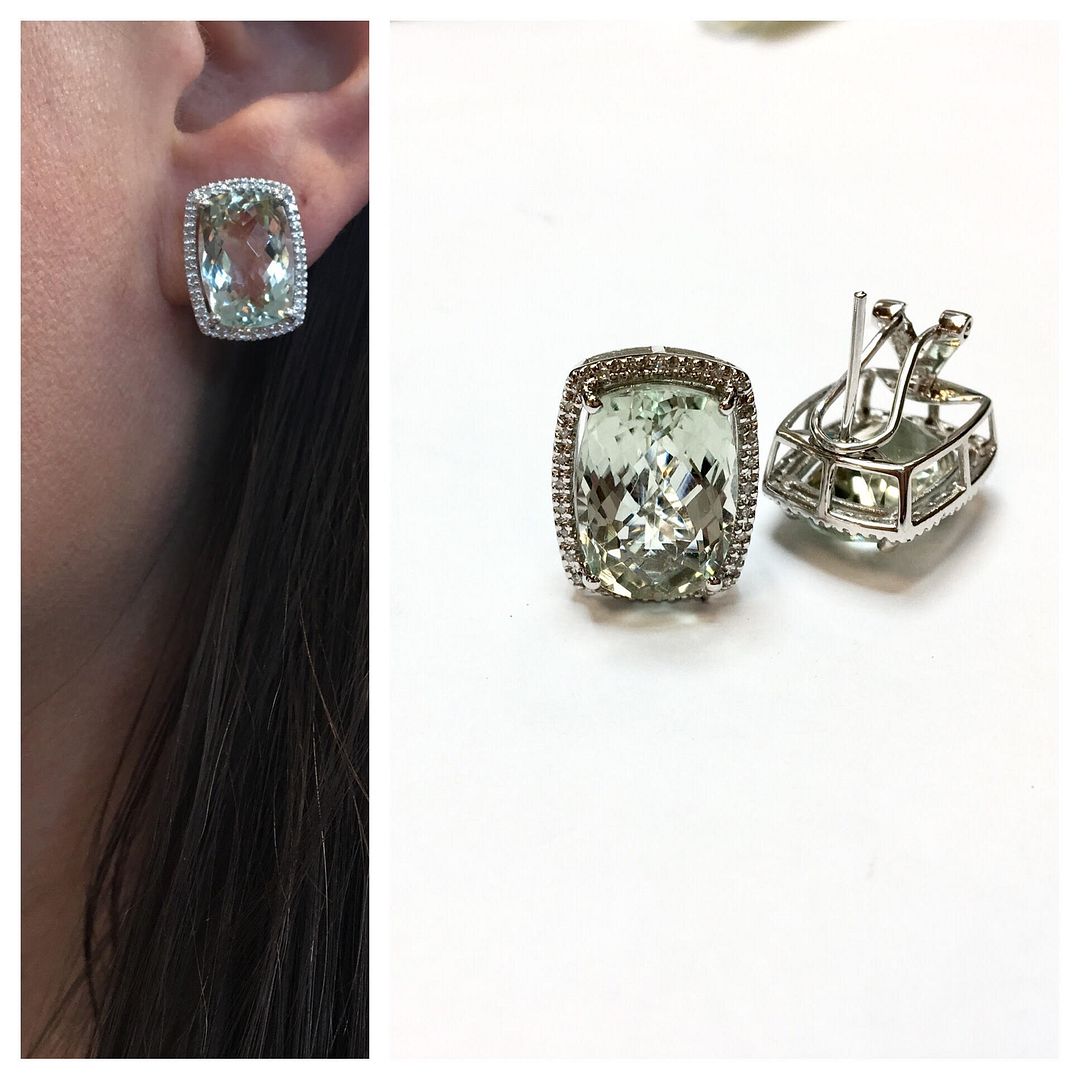 Modern Boho Chic
Blue topaz and amethyst cabochons accented by .84ctw champagne diamonds in 14k gold omega back earrings, 1.5 inches. Retail $2,800, buy here $1,675.
10mm faceted 14kr gold studs, $125.
1.30ctw with a 1.00ct center princess cut,  G color SI1
clarity set into 18kw gold, $7,495.
Michele diamond CSX chronograph stainless steel watch for only $995. Comes with pouch, box and papers.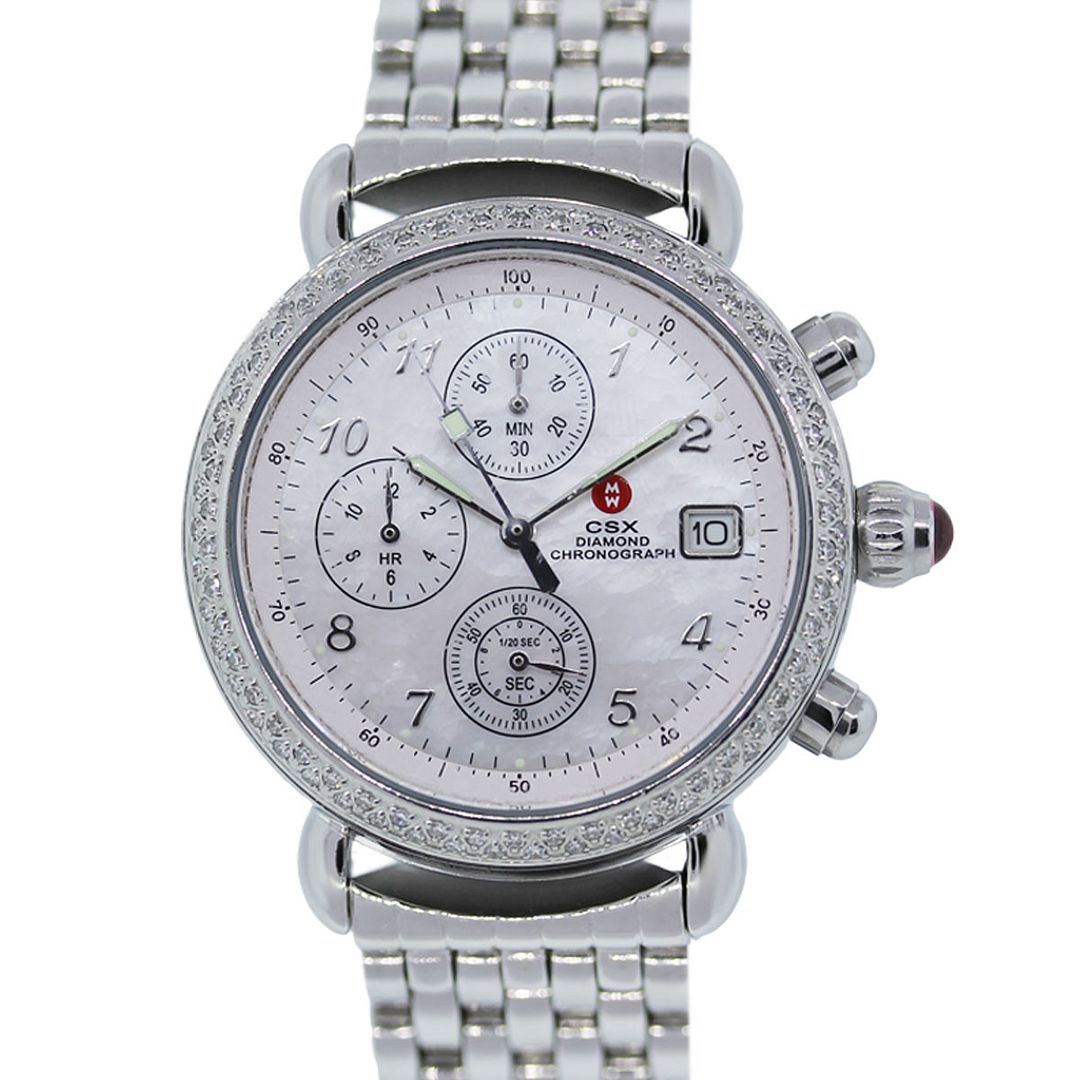 Chopard watch with certificate $2,100.
must de Cartier 14kygp tank watch with leather band.
Watch has been serviced and comes with a 1 year warranty
on the movement.  $1,595.
All of our watches come with a 1 year warranty on the movement, they are also authenticated and in excellent working order.
This David Yurman thoroughbred watch in 18ky gold
and stainless steel is such a steal. 
Retails for $3,950, buy it here for only $2,000.
Check out all of our designer watches by clicking here.
Brand new colored stone and sterling silver earrings just in from wholesale closeout.  Your pick, $75 each.
View more by clicking here.
Consignor Reduced!
1.50ctw with 0.75ct center princess cut, I-J color and SI2
clarities set into platinum, $3,650.
?
Happy St. Patrick's Day everyone and 
thanks for reading our email!