Can you believe it?  Where has this year gone?
It's almost April and
Azalea Festival starts NEXT WEEK!
 Another year is speeding by…
but week after week, we are dedicated to
bringing you the BEST BARGAINS
in Wilmington!  Enjoy the show!
Rustic meets glam in this console with nail head trim, $475. 58.5x16x32
Glass lamps, $125 each. 
What is not to LOVE abut the 'Adore' sofa by
Magnolia Home Furniture?  Brand new for $1,195. 
Sorry…coffee table has sold.
Large scale coral on stand, $95.
You'll always find something unique at Home Again!
Check out these turquoise Chinese chairs, $295 each.
BEACH WEATHER is here! WB sign on wood, $125
Large scale, 36×14
This credenza would make a great media cabinet!
Retails for $1,000…Our price, $650! 60x14x35
Just in…modern hanging floor lamp on marble base $325!
Retails for $800+
Glam up your dining table with these BRAND NEW
spa blue skirted parsons chairs, $225 each! 
Or use one as a nice desk chair! Uber glam desk, $395
52x24x30
So pretty…
KING size bed(Headboard, footboard, & rails) in oatmeal, $525!
(Bedding is not included)
GORGEOUS wood storage cabinet with hand-painted gold
accents, $475 28x18x70
Adorable spring yellow bedroom set…
Full/queen headboard(includes metal frame) $225
Dresser & mirror, $395. 58x19x42
Nightstand, $175. 25x17x29
We just received a HUGE assortment of super cute indoor/outdoor pillows! Two available of each design…$38 each!
More cuteness….Two available of each and all $42 each!
If you're looking for a great corner cabinet…here ya' go! 
Ethan Allen corner cupboard in a soft sage green finish, $695!
34x18x32
Coordinating Ethan Allen console,
$325. 55.5×17.5×30.5
Leather and burlap counter stools just $125 each!
Not sold separately. 
Mission style desk with chair, just $395. 66x26x30
Stunning Uttermost lamps, $225 each. 32″H
Table mirror, $28.
Drama!  Extra large gold circle mirror, $225!
48″ diameter
This beautiful gold console table retails for $723…
our price, $395!
49x13x30
Faux leather sectional in chocolate,
a great deal at $895! 108×82
This won't last…linen queen headboard just $295!
(Bedding not included)
This gold jewelry chest retails for $560…
Get it here BRAND NEW for $375!
We have a pair of these narrow side tables by Uttermost,
just $125 each!18x12x27.5
Just in on consignment…we have TWO of these super soft
caramel sofas for just $495 each! 96″W
WOWZA! Who needs a ginormous coffee table? It's so unique
and interesting. $475. 60x36x20
Everyone needs extra storage…and this red storage bench can
also be used as a coffee table! A DEAL at $95. 35x17x18
This is fun! Multi color five drawer chest, $365. 
35.5x16x47
Wood saddle stools, $52 each! 29″H
Not sold separately.  
Pair of nicely framed tortoise art, $62 each! 25×22
Spindle leg console table, $295
46x16x34
A pretty vignette…two toned credenza, a great buy at $450. 66x18x35.
Lamps, $195 each. 31″H.
Hand embellished abstract, $195. 48×36
Save BIG at Home Again…
Broyhill dresser, $275. 
Lexington side tables, $75 each! 
Cute oval display table in ivory, $145
29x19x29
Super fun flamingo lamps, just $125 each.
This won't last long…white wicker bench,
brand new for $295
54x17x21
Another great pair of counter stools that swivel. $145 each.
Not sold separately. 
Market samples are starting to arrive…dresser, $795.
Coffee table with two drawers, $395
LADIES…kick up your heels for spring…
APRIL IS DIAMOND MONTH
and we are kicking it off TODAY!
And don't miss this… we are giving away a FREE PEDICURE from Luxe Nails when you buy any piece of jewelry with a
DIAMOND in it this Friday and Saturday!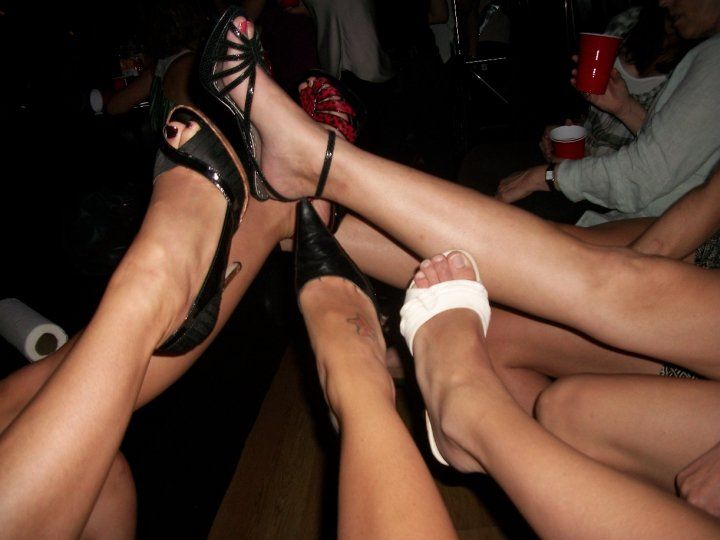 (one per person, expires May 31st, only given to purchases
made today and tomorrow)
SO EXCITING!
We are giving HUGE discounts on all
diamond jewelry.
Today, March 30th through April 30th, get 20% to 50% OFF
all diamond jewelry! (does not include loose diamond
or broker items)
YES, that also includes "JUST IN" pieces!
Click on the picture to view these pieces, remember to take 20% OFF of the price you see online.
Call in at 10AM 910-256-1850, these won't last long.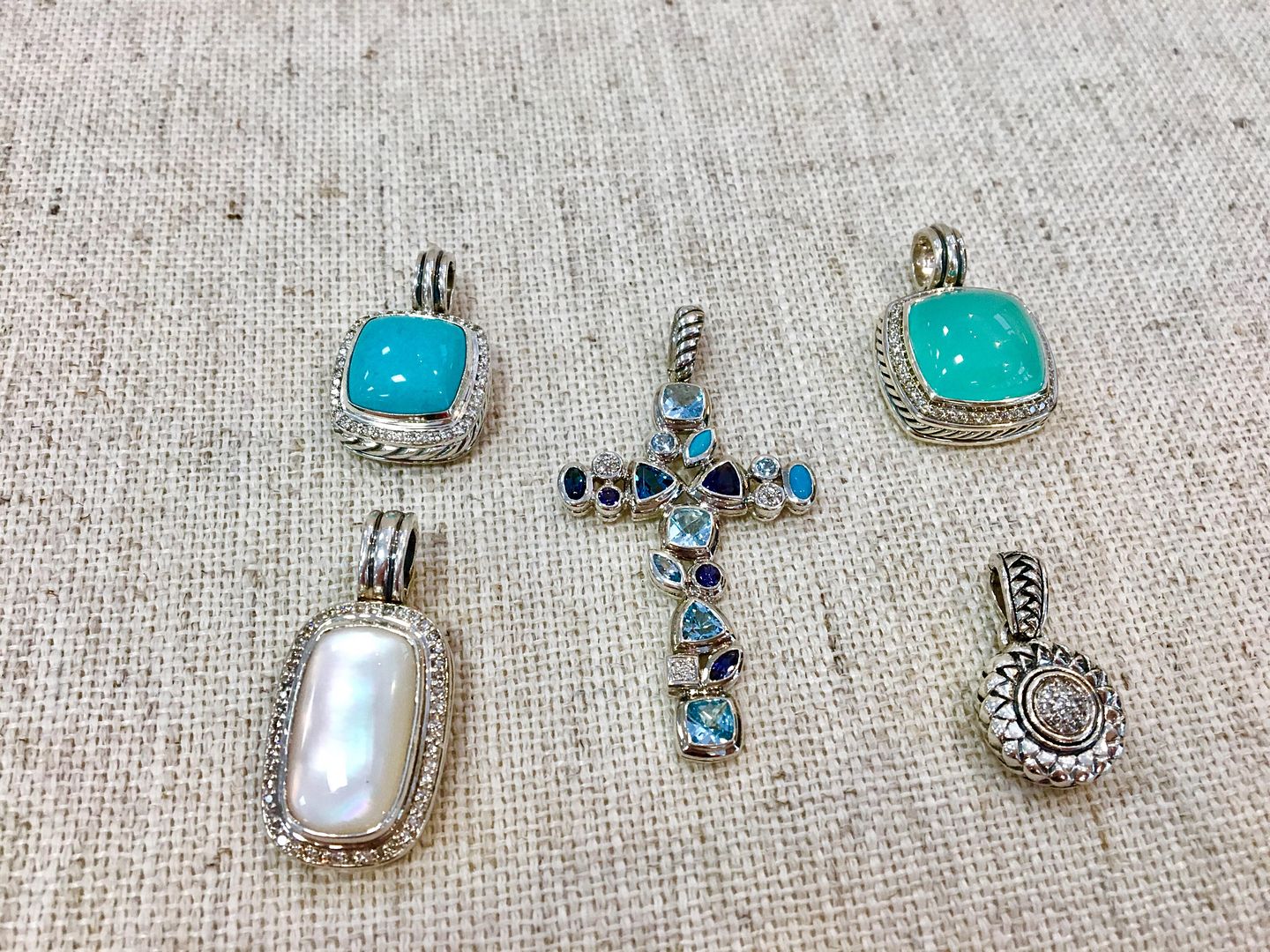 Get what you want!
Click on this picture to find items that you love online.
You can even send to that special person that loves to buy you jewelry and save money.
~All of our diamond bracelets on consignment start at 20% OFF~
Click the video to see what we have in store for you.
Sale prices ranging from $1,195 to $15,995.
SUPER DEAL ALERT!
Claude Thibaudeau designer ring set with a 3.00ct E color SI3 clarity round center diamond  accented 1.16ctw diamond and platinum setting. 
Starting at $29,995, on sale for only $23,995,
NOW through April 30th.
Award winning Frank Reubel Designs!
Hand crafted, fine, contemporary jewelry.
Click on the picture to find the perfect piece for you.  
~ANYTHING WITH DIAMONDS IS ON SALE~
Sale prices counter clockwise:
Authentic Greek gold coins with diamonds $2,395.
Triangle diamond 14k gold studs $275.
Skinny diamond hoops $795. Martini set diamond studs $1,500.
Custom made ring with a 1ct FINE emerald cut emerald, 1.25ctw diamonds set into 18ky gold $6,995.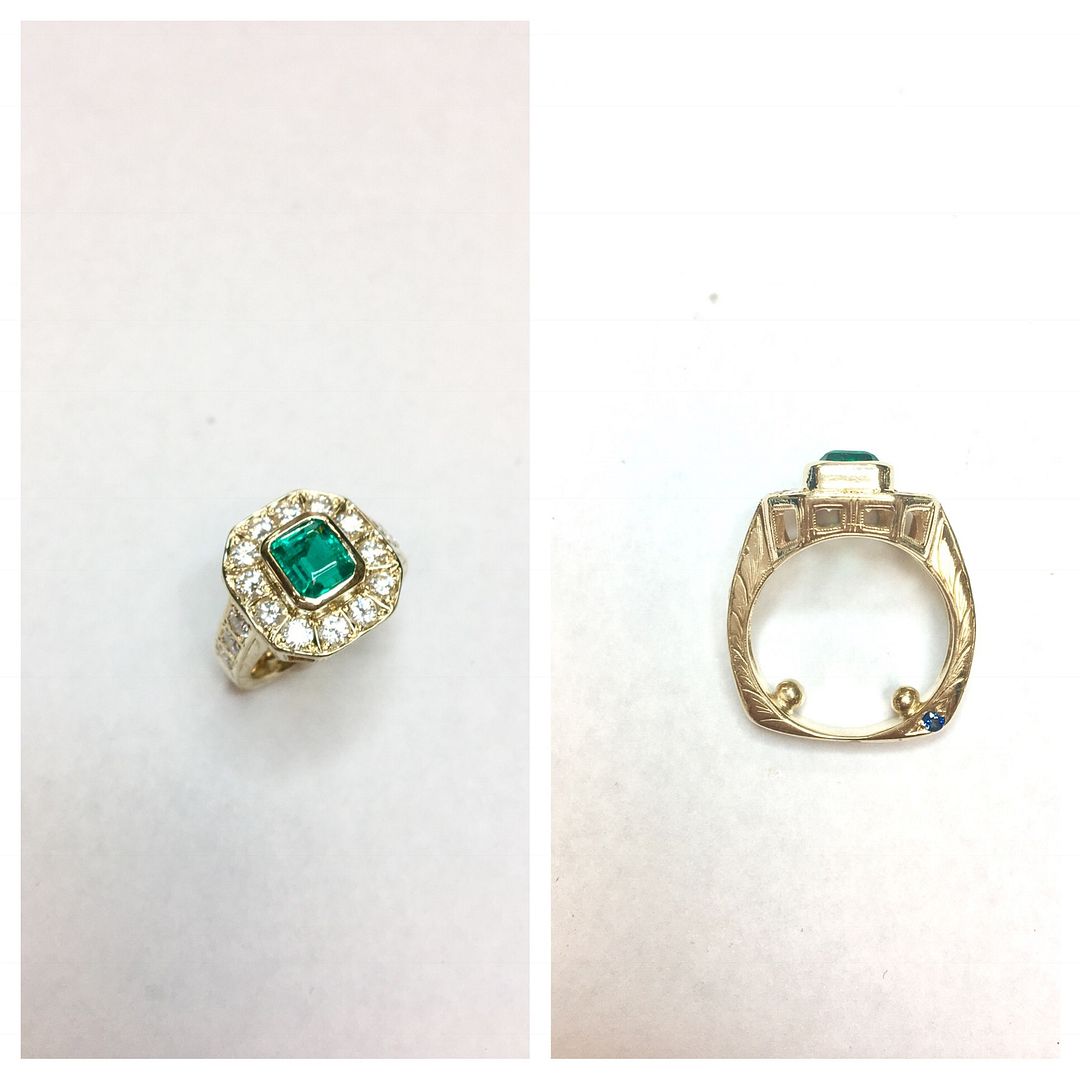 Emerald and diamond 14kw gold ring in the 50% OFF case
is only $1,995.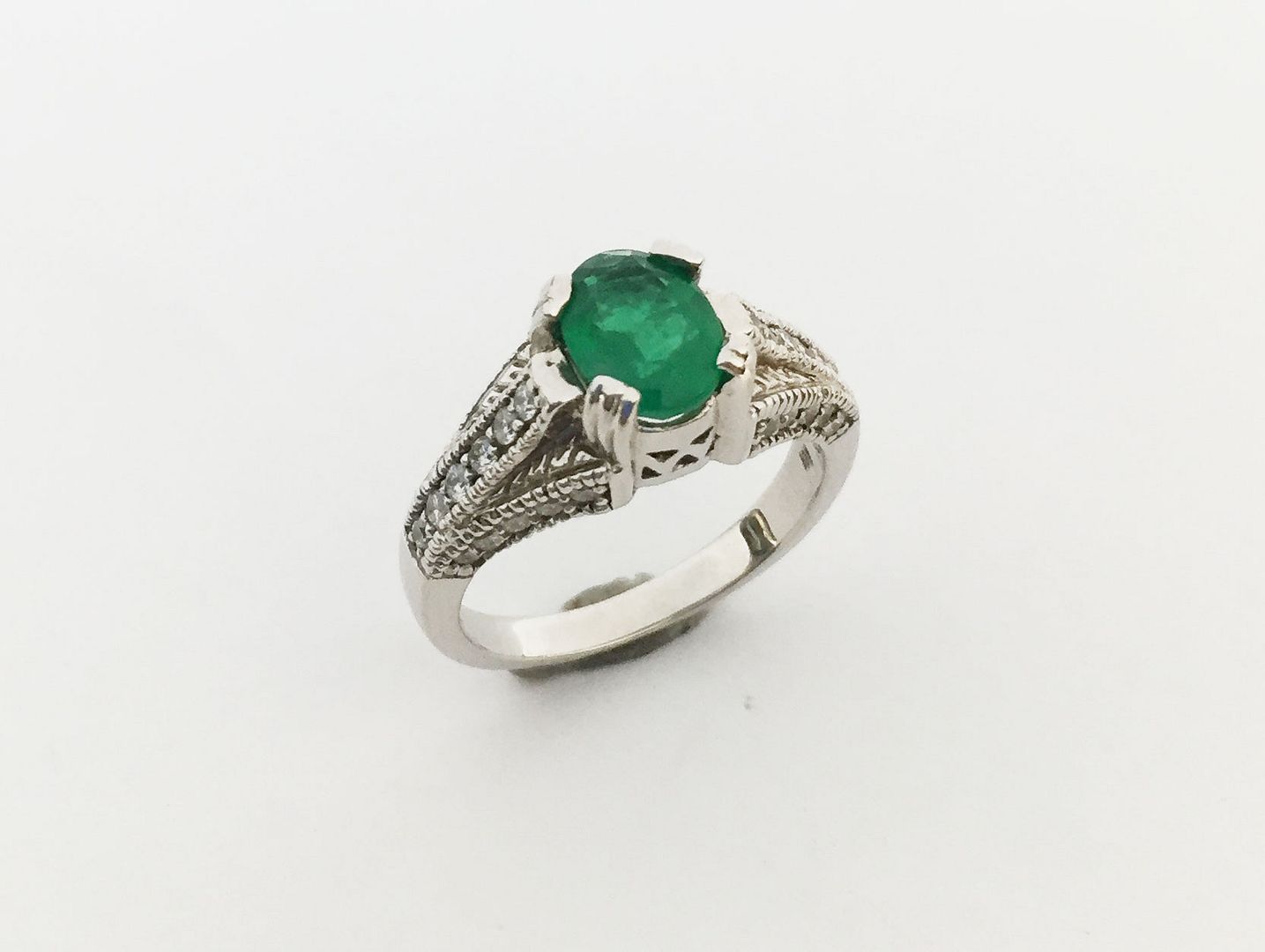 All of our exclusive bridal lines are 25% OFF
Sale prices seen here are $235 to $725.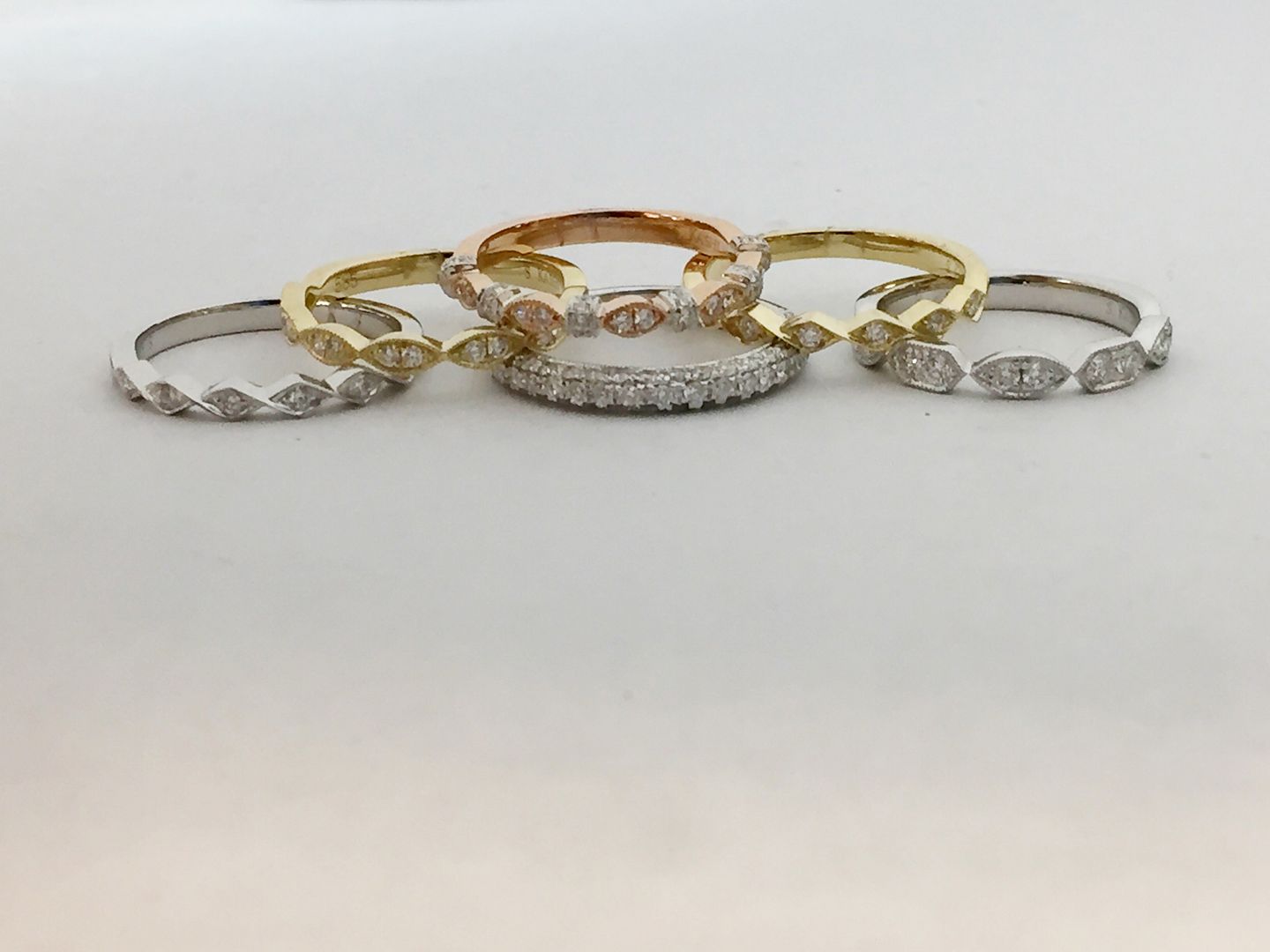 We have sapphire and diamond bands at 25% OFF
Sale prices $595 to $1,755.  And don't forget…you also
receive a FREE PEDICURE with any diamond
jewelry today and tomorrow!  
Get ready for Spring with these gorgeous gems.
Sale prices counter clockwise:
Green tourmaline and diamond gold pendant $795. 
Spinel and diamond necklace in 14kw gold $475. 
Rhodolite garnet and diamond 14kw gold omega earring $515. 
Green tourmaline diamond 14ky gold dangle $555.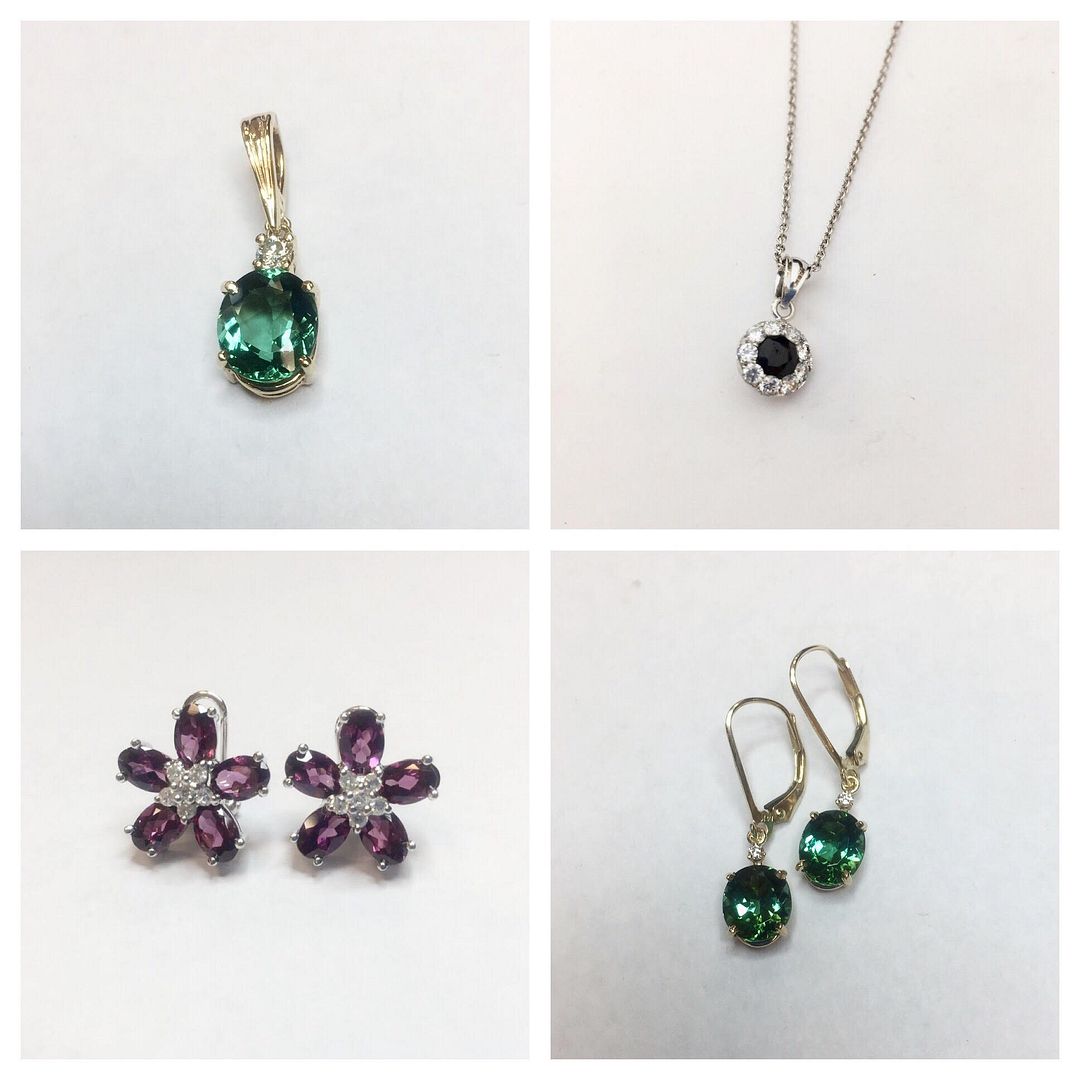 This "Just In"  Michele watch has diamonds in it and is 20% OFF.
Sale price $795.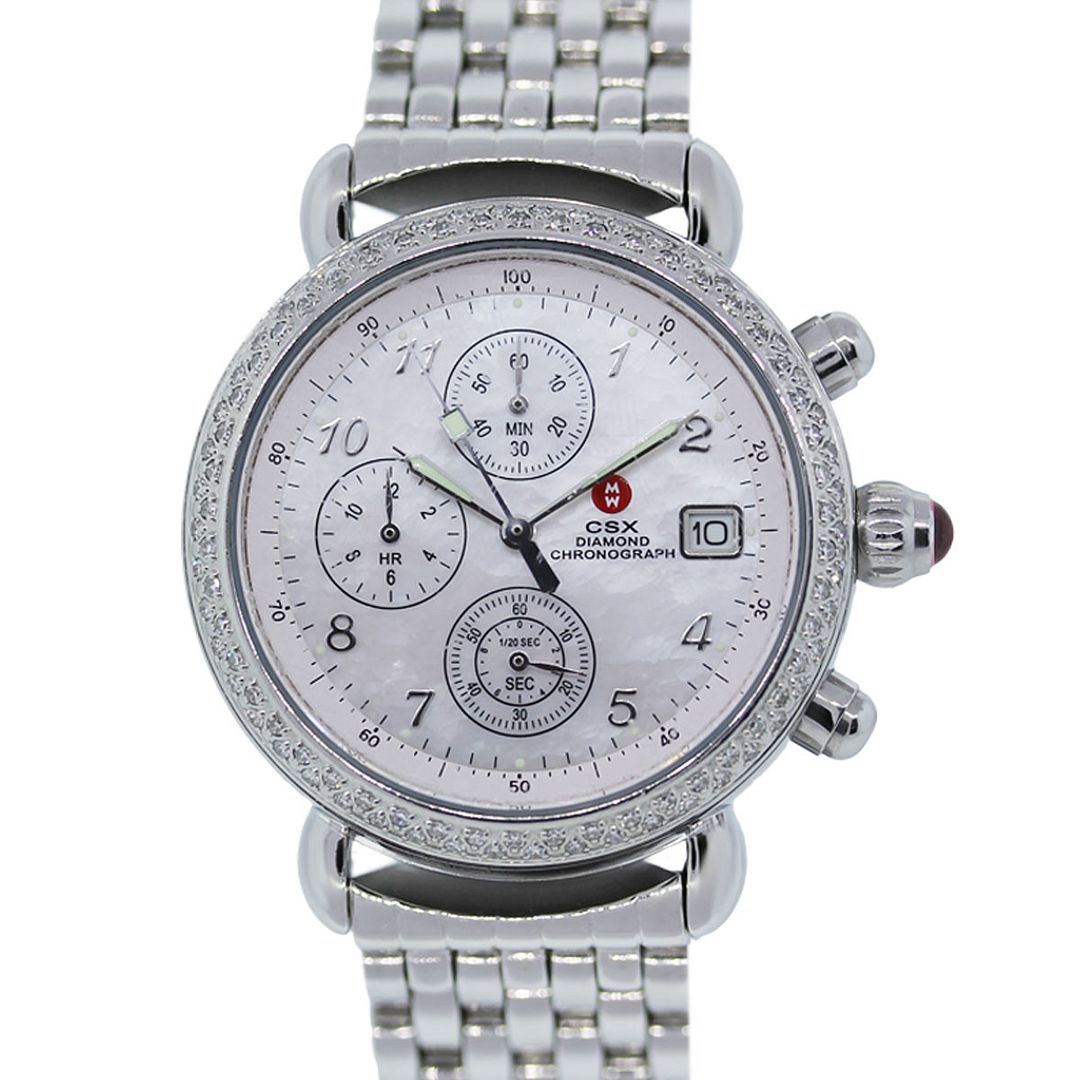 WOWZA!  The heat is on with these blue topaz and 18kw gold earrings.  Sale price $1,595.
This is your once in a lifetime chance to get a $45k diamond Pearlmaster Rolex for $20k!
If this piece is on your wishlist, you're going to save BIG!
  Our starting price $25k, during our sale event $20k.
Click on the video to see this watch shine.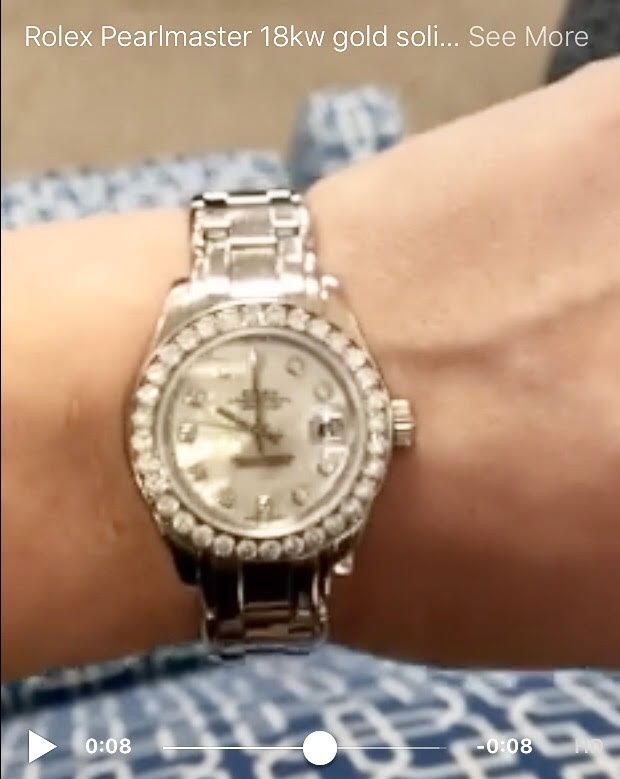 Is it your time to shine?  
Don't let this one get away!  Brad is a GIA gemologist and he guarantees our diamonds are checked for authenticity.
This one is a 1.33ct SI2 clarity and I color and ONLY $4,895!
Click the picture to view this beauty!
Did you know that green is the color of genius?
Get smart and save 30% to 60% OFF of retail on designer lines.
Peridot, David Yurman 14ky gold accent ring $295.
Lemon citrine, Slane enhancer $295.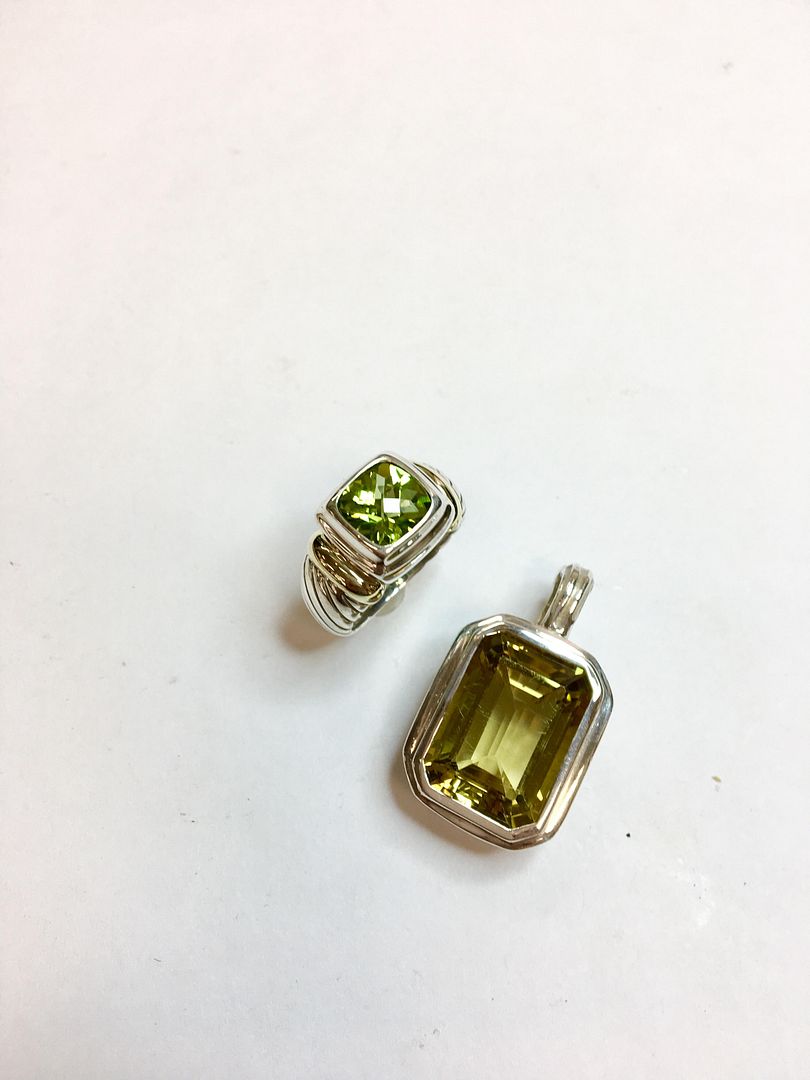 Tiffany blue is the color that every girl loves to see wrapped up!
12mm Celtic, Tiffany & Co. ring with pouch $145.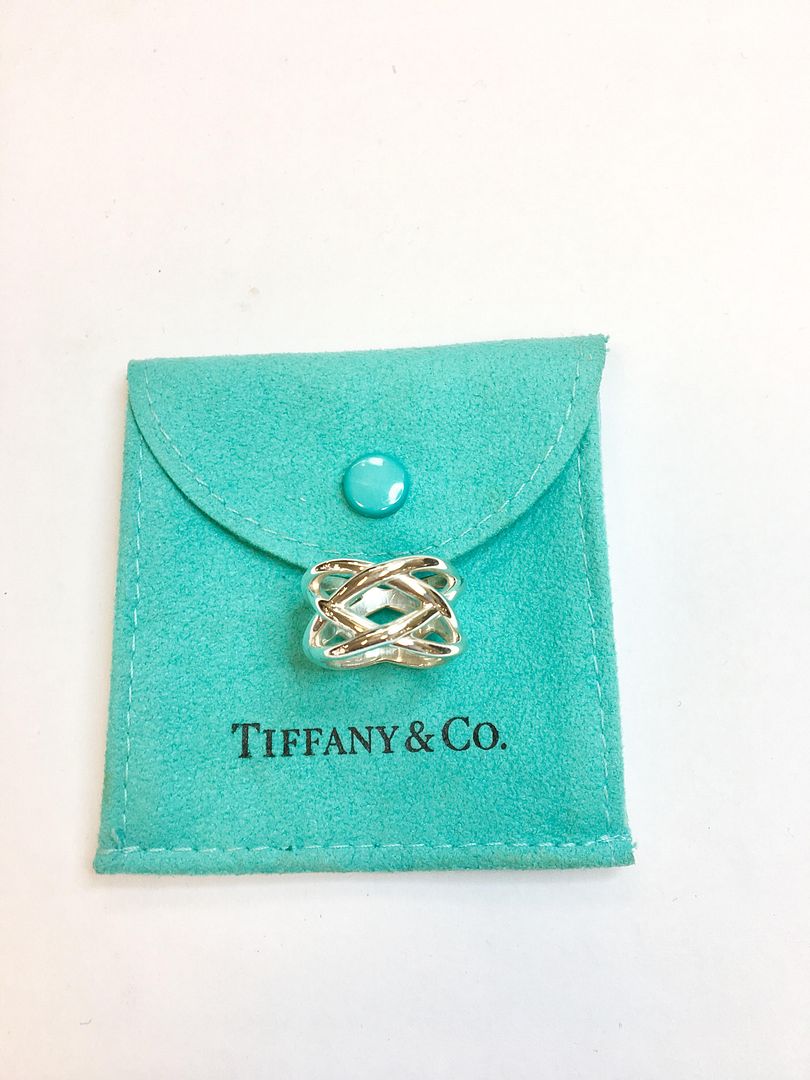 We don't know where this year has gone…
but as always, SAVE BIG at Home Again
& Lumina Gem. 
Thanks for reading our email!