BARGAINS are what we are known for…
but this week TAKES THE CAKE!  
Come grab a BARGAIN this weekend…
and an Apple Annie's carrot cupcake! 
While supplies last… YUM!  
And now…the SWEETEST eblast ever…  
Goodness abounds…like the entire contents consigned from a professionally designed luxury home…
Have you every seen a dining set so pretty?
 By Hooker for $2,295. Retails at $4,000 plus!  
78×44
Ivory linen sofas by VANGUARD! Comparable Vanguard sofas
sell for $3,200+, our price $1,695 ea.
Two available, absolutely like new.  82″W
A full frontal of the sofa…
so classic…
Gorgeous queen bed in a deep espresso by UNIVERSAL $495,
nightstand, $265, 30x19x32. 
And also the dresser to match, $495.  
68x20x43
Table and 6 chairs, pub height, $695.
64×36 as shown, additional 18″ leaf that stores within.
Finish is darker than it appears in the photo. 
Four burlap slipcovered counter stools, $125 each!
They are just as stunning in the front…
The BIG and bold shorebird art is $325,
but our Ashley…she is priceless…
60×40
And from a MODEL HOME… 
stunning taupe linen queen bed with headboard,
footboard and rails, $495.
Sorry, the comforter set is not available.
So pretty…we have the serene leaf art for $165, 50×36, 
and the grey rattan dresser by Braxton Culler for $395.
54x20x34  (Sorry, lamps and vase are sold.)
Another great look…Sofa with washed wood trim, $695,
86″ wide,  Braxton Culler bench $325, 51″ wide, 
Braxton Culler chair $525, rug 6X9 $95.
Also from Braxton Culler, lovely spa blue dining set $695.
48″ diameter table. 
And in the same fabric, an ivory bench with spa blue upholstery.
By Braxton Culler for $325. 51″ wide.
EXQUISITE brand new sofa with designer
details for days…$1,095. 79″ wide.
Yum, we love❤ this… this ivory chest retails with gold stripes
retails for $720, our price $325!  37x31x16
We are fans of this coastal white dining table for $325. 62x42x30 Shown with two aqua chairs and two grey chairs for $75 ea!
Sleek zebra print accent chair, just $245!
This current grey tweed sofa with a washed wood frame
is brand new for $695! 86″ wide
This adorable navy Rowe slipcovered chair has some wear,
so it's priced to move at $125!
You want beachy? We got beachy! Flip flop console $245, lighthouse lamps $28 ea, cube $125!
HOT…These modern chairs retail for $485 ea,
our price $225 each and they are brand new!
This lovely 'Brittney' cabinet retails for $602,
our price $325! 26x18x34
Stunning blonde HIDE RUG with abstract gold flecks…
it is SIMPLY SPECTACULAR! $595  Approximately 8×7
Coffee table $260
Sofa $525, loveseat $425. 
This vignette glows…large silver console $425, 60″w,
lamps $95 each, huge hand embellished abstract $325. 40X60
This Gail's Accents glam console retails for $799,
our price $345! 48x18x32
The coordinating 'bling chest' retails online for $963, our price $425! 38x18x33″ We have 2 in case you want to use
them as bedside tables!
This ADORBS buffet and hutch has some wear,
so come steal it for $275! 56″ wide
Super cute slipcovered chair and
ottoman by Rowe just $275!
By day, it's a STUNNING armoire…
But at night…a fully working BAR!  Wine cooler included!
$695. 
More DEALS are heading your way! Lexington dresser $295, Broyhill night stands $65 each.
This natural flagstone coffee table retails for $359,
our price $195 42″ diameter
Modern leather loveseat with chrome details, $695!
Retails online for $1300+
This adorbs slipcovered chair by Rowe has some wear,
so it's priced to smoke out of here at $75. 
Just in on consignment…
a LOVELY queen bedroom set by BASSETT.
Queen bed $395, Dresser with mirror $550,
Tall Chest $425, Bedside tables $175 each.
Check out these amazing designer lamps…super detail…
$225 each, large scale 36″ high.
As fresh as spring…We ADORE these floral chairs!
Brand new for $375 ea! 
A dream in tangerine… $295 each! 26wx37″h
Are you ready for spring?
JUST IN! This 3 piece set with a sofa, chair and ottoman with Sunbrella cushions is less than a year old and retails for $1,700…get it here for $995! Sofa, 84″W. Starfish in/outdoor pillows, $18 each!
Lovely wicker patio set by Lloyd Flanders, compare at
$3,200+, our price for all 4 pieces, $1,495! 
Set includes: loveseat, two chairs, and side table. 
Loveseat, 64″W  Covered porch use.
This handsome outdoor dining set retails for $1,200+…
our price, $595! 72×42
 Enhance your wardrobe with these
David Yurman and Slane pieces…JUST IN!
Mother of pearl and diamond enhancer 21x12mm $795.
Turquoise and diamond enhancer 14mm $895.
Aqua chalcedony and diamond enhancer 17mm $995.
Lemon citrine Grace Slane enhancer $295.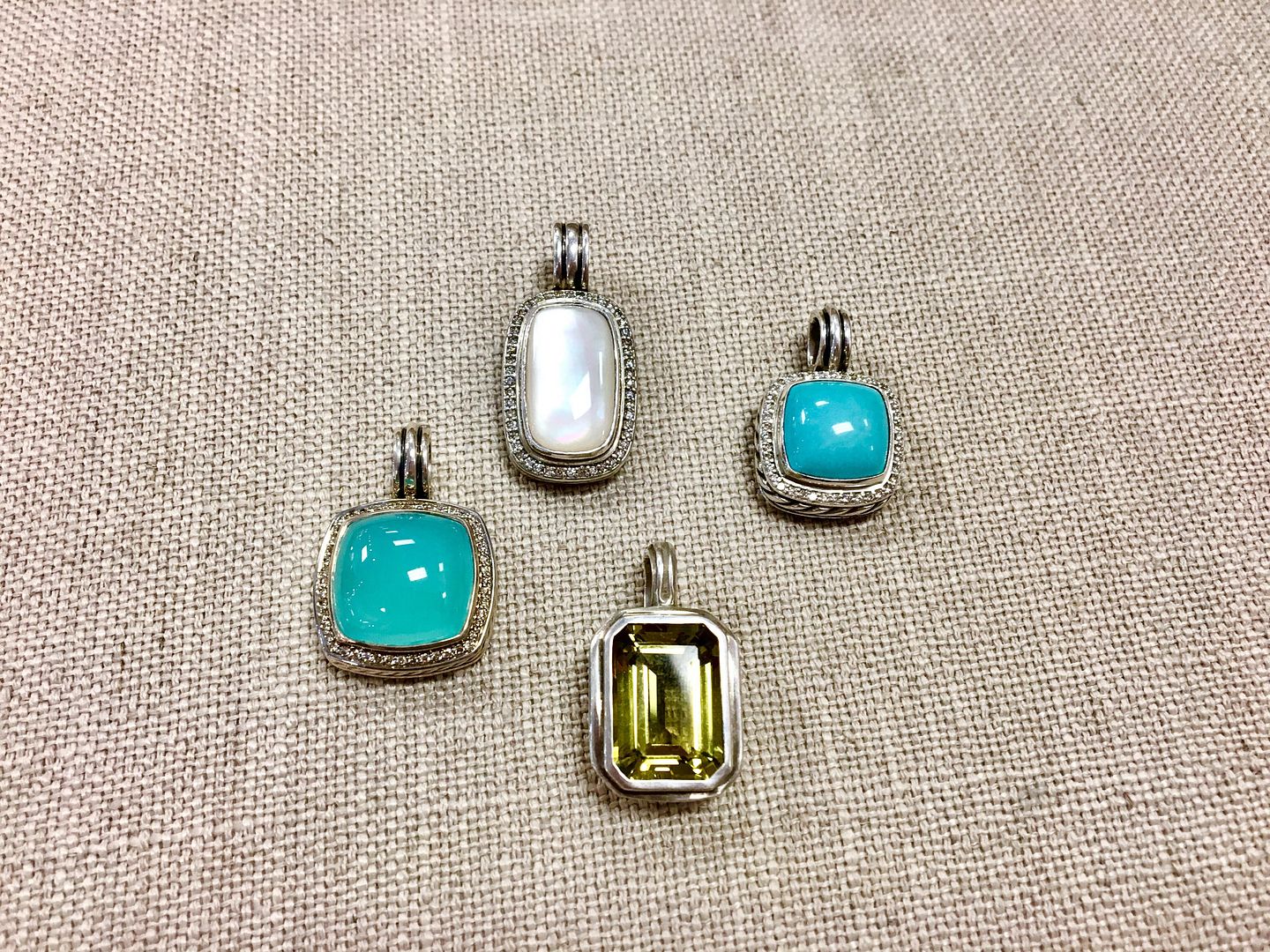 Designer pieces from David Yurman to Slane at 30% to 60%
off retail…we've got you covered. Left to right:
Citrine Slane Calypso ring $235, matching band $95. 
18ky gold eros set into silver ring $295. 
Renaissance peridot David Yurman ring with
14ky gold accents $295.
New Alwand Vahan pieces are in the store!
We are taking 30% OFF of the prices online.
Click on the picture to view.
New bands in town!
Top to Bottom:
$825, $725, $375, $1,765
Check them out on our website by clicking on the picture
…prices online are not discounted you must call or come into the store to receive this special price.
Shop with us and fine the most unique colored gemstone jewelry. 
Click the video to see this rare tourmaline ring.
5.62ct tourmaline oval with .56ctw of diamonds in 18kw gold, $9,495.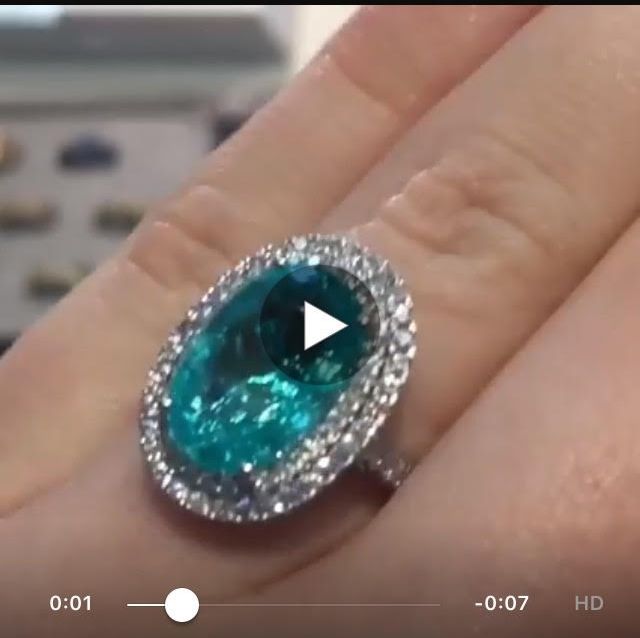 David Yurman crossover ring $255.
David Yurman 18 inch necklace with enhancer $575.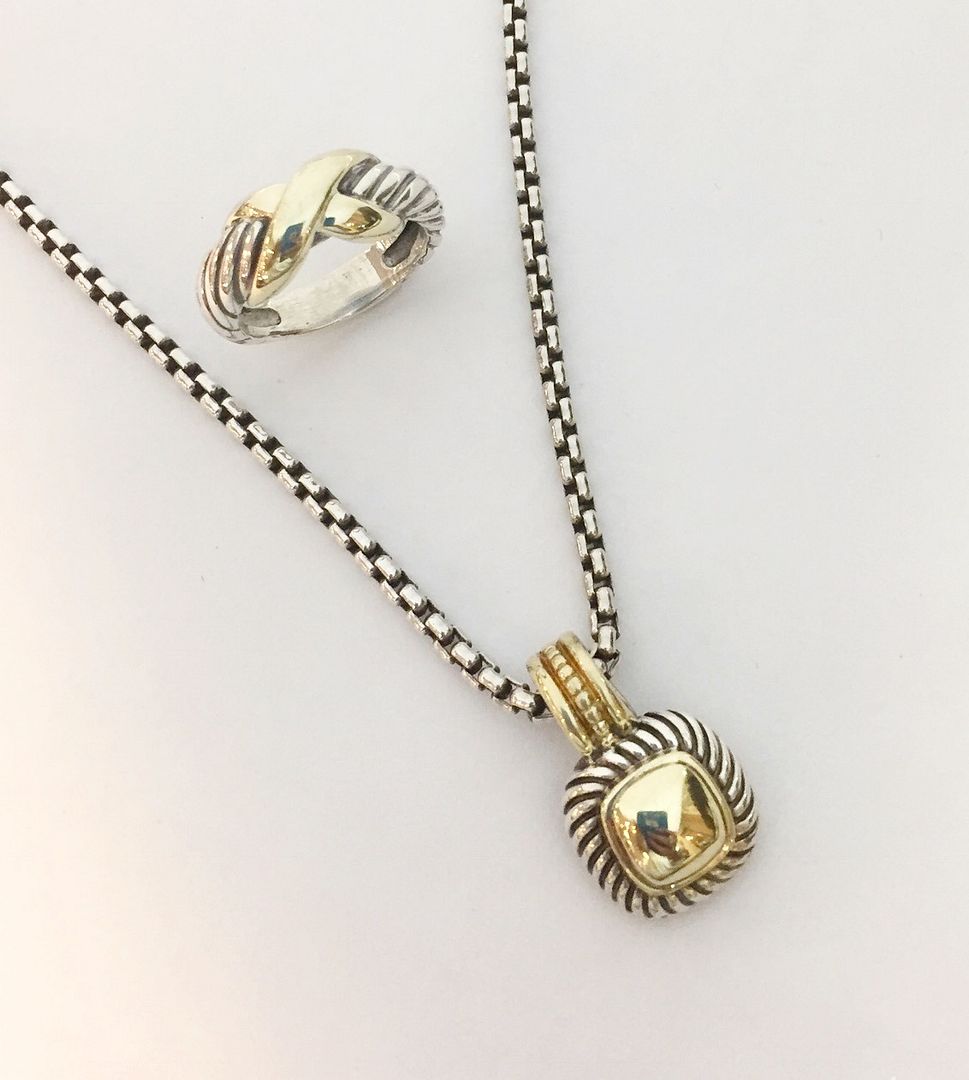 Roberto Coin eternity .26ctw diamond 16 inch necklace on consignment. 
Retail $1,140, buy here $445.
BARGAIN BUSTERS…
GOING, GOING, GONE…
This antique ring has just been reduced by the consignor!
.72ct SI2 clarity H color round diamond in a .08ctw antique platinum setting $2,700.
Consignor reduced! 1ctw diamond antique
platinum ring only $1,275.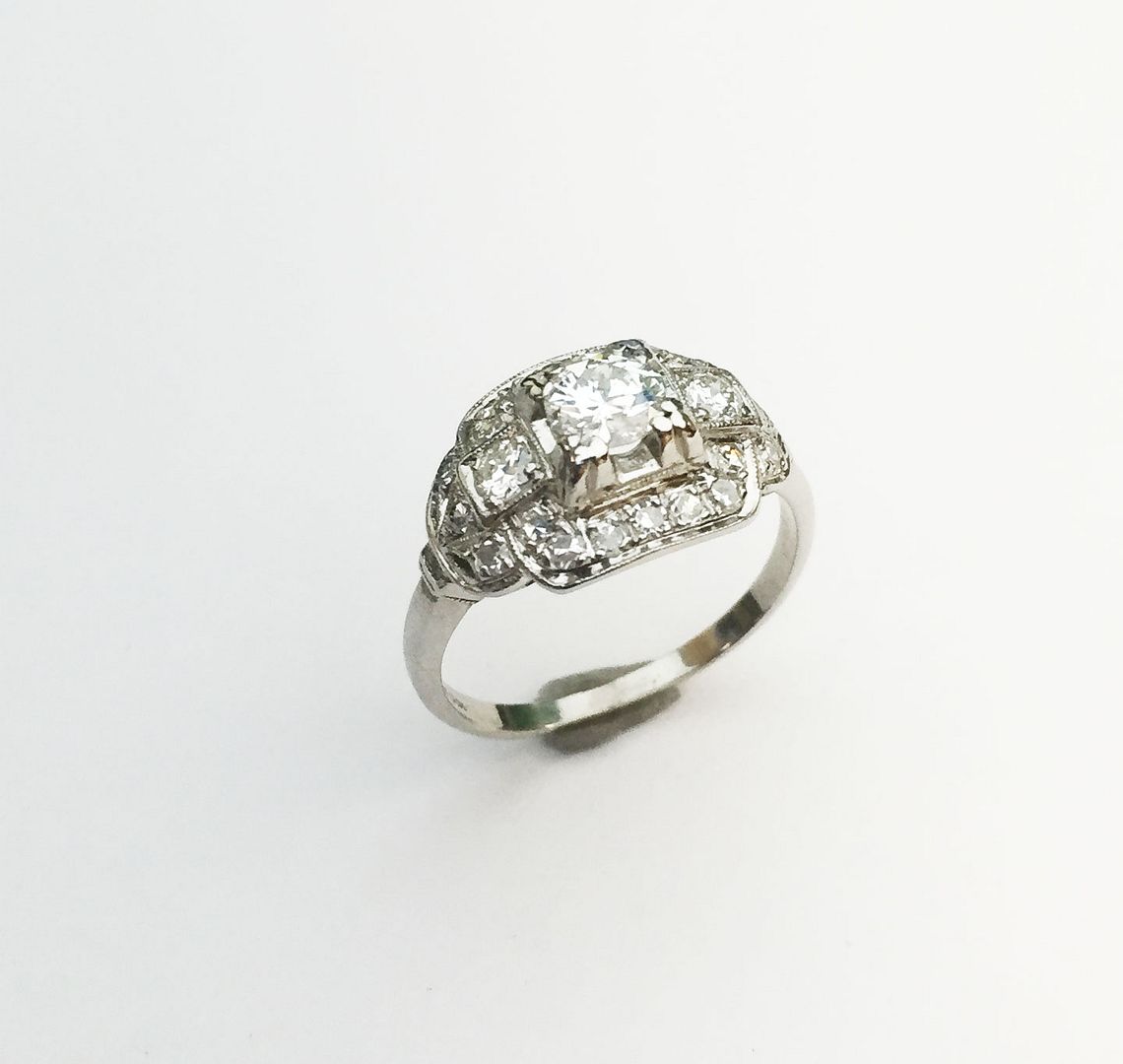 Another CONSIGNOR reduced!
1.01ct GIA certified E color, SI1 clarity center diamond (comes with certificate) set into a 14kw gold diamond halo ring.  $6,400.

Lagos bracelets have a timeless elegance you can't surpass.
Left $595.  Right $1,075.
Unisex Scott Kay necklace with black sapphires,
18 inches $395.
This ring is so cool that we had to show you every angle. 
Crafted by designer Konstantino with mother of pearl in sterling silver and 18ky gold accents $545.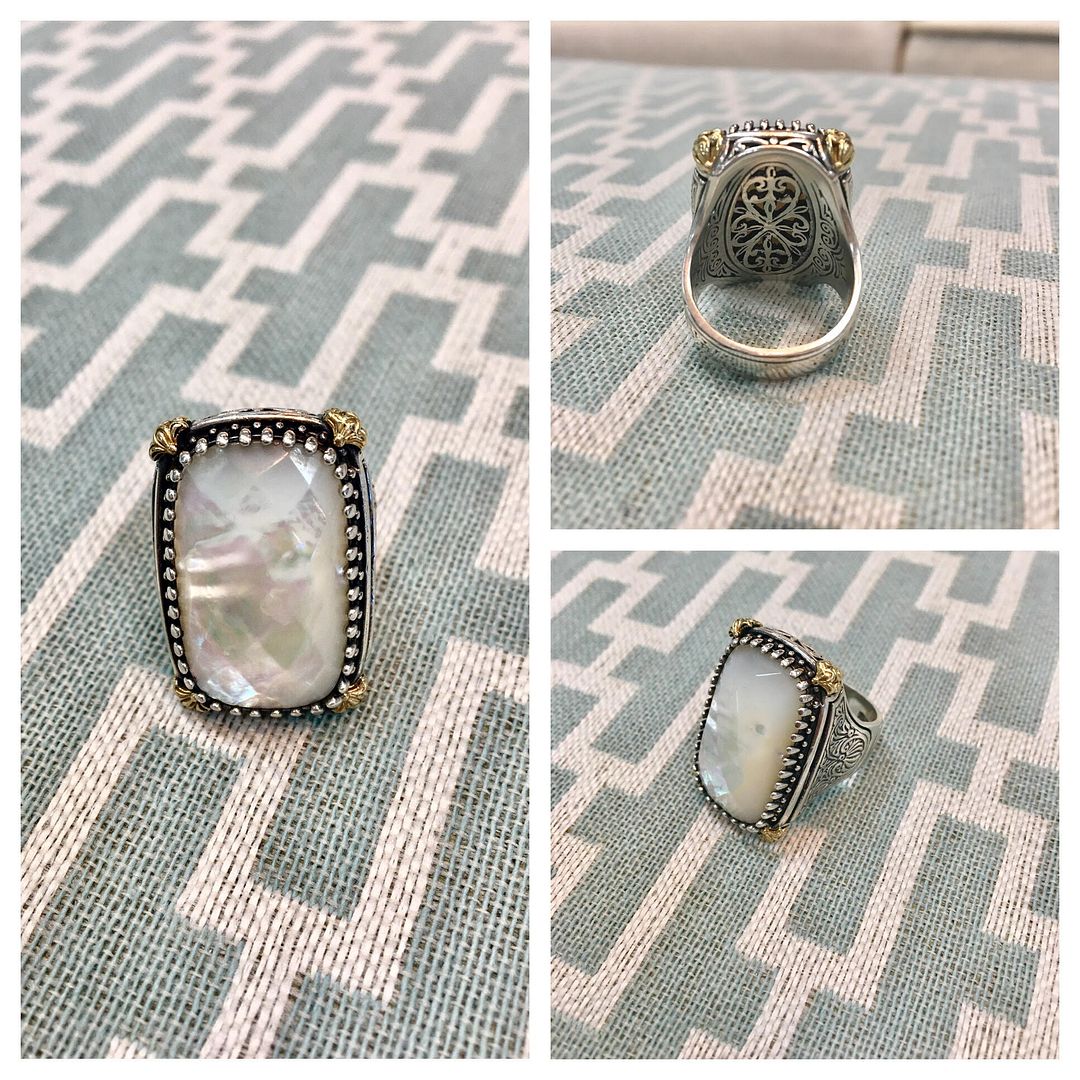 John Hardy's unique designs and high quality have stood the test
of time. The pieces here are 30% to 60% off of retail.
Dragon size 10 ring $525.
Bali Dot tube with 18 inch leather cord $275.  Mother of pearl and diamond pendant with 20 inch leather cord $1,045.
This Pianegonda cross makes a statement with a diamond pinpoint brushed design on the front and high polish on the back,
20 inches sterling silver $275.
New Charles Garnier of Paris earrings with pricing that will blow you away.  Click on the picture to view all pricing.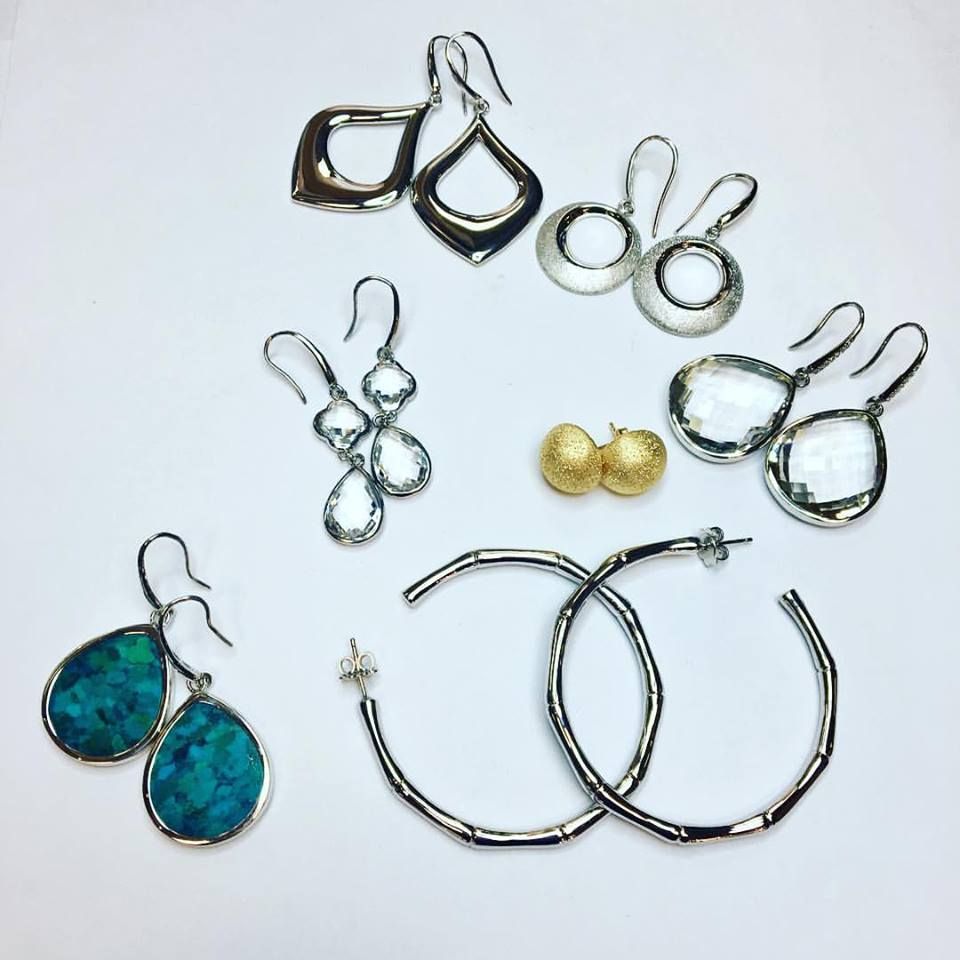 Add a pop of color and sparkle this spring.
Sapphire and diamonds in 18kw gold $1,195.
Morganite in 14k rose gold $575.
Stardust earrings in silver $45, 14ky gold $95.
This gem is a fantastic buy with diamonds and emeralds set into 18ky gold.  Started at $1,795, now only $795.
Natural YELLOW diamonds at a price you will spring for.
Earrings $595.  Bracelet $2,395.
Warm her heart with these fiery ruby and diamond bands.
Top $710. Middle $745. Bottom $1,445.
Click the video to see these shine.
Spring cleaning? 
Lucky for you, we are too…these items have been
reduced to sell quickly.
Counter clockwise:
.25ctw 14kw gold $335, .75ctw 14kw gold $675
.25ct diamond love knot in 14kw gold $445
.25ct diamond love knot in 14ky gold $375.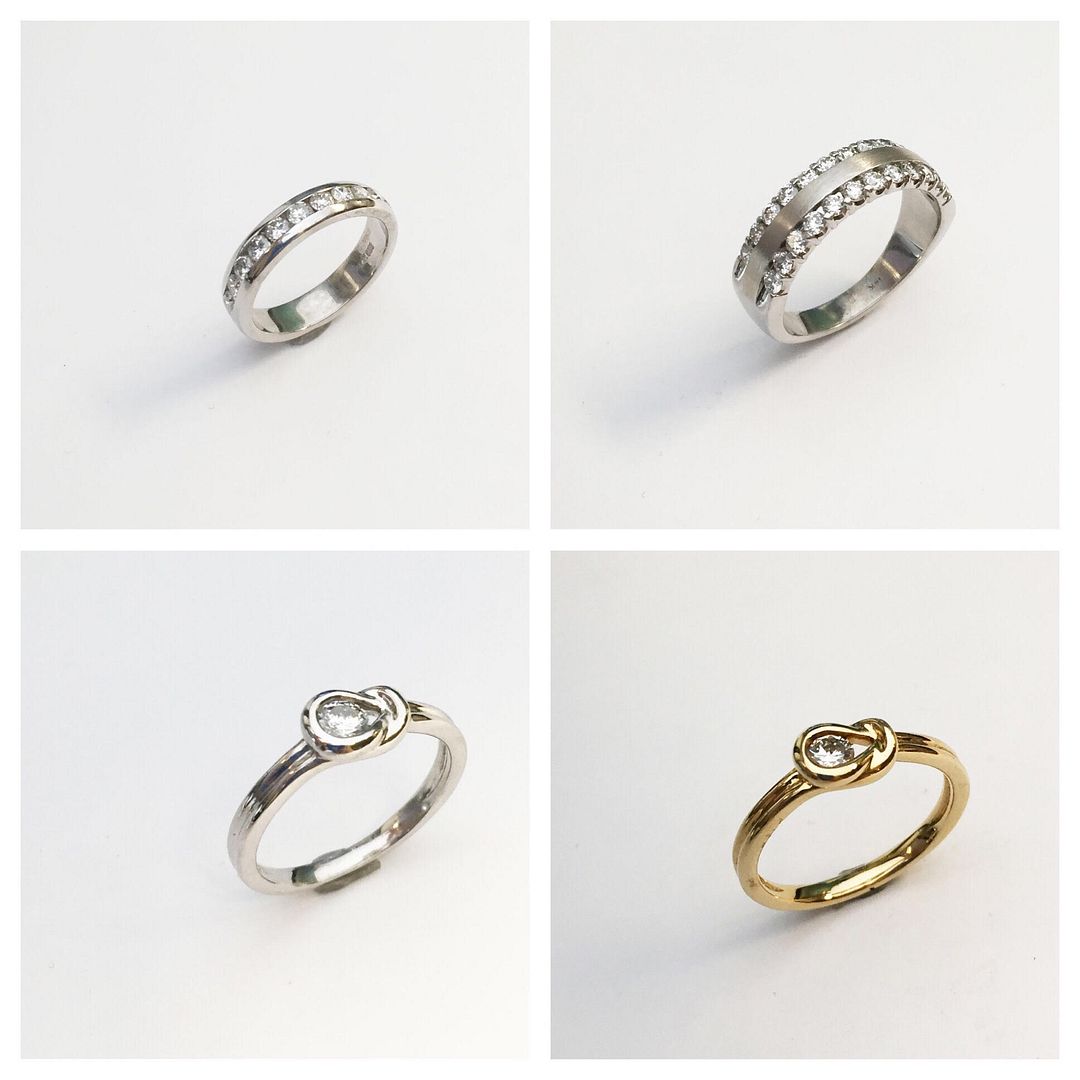 Don't forget…come in this weekend for a SWEET DEAL
and a cupcake from Apple Annies!