Flowers are nice,
and so is chocolate…
But new furniture
and jewelry is WAY BETTER!  
Treat your special love to
something with lasting value… 
a gift from Home Again & Lumina Gem!  
Snuggle up with your significant other on this
cozy grey sectional, $1,095.118×84
Super high quality Shermag dining set with 6 chairs in perfect condition, a great buy at $850.
Table is 78×40 with remove-able 18″ leaf.
Imagine relaxing with your loved one this
curved outdoor sectional!
The company shipped the wrong sectional to our consignor,
so this gorgeous set is BRAND NEW!
The set also includes an additional set of turquoise covers.
(Not shown) Just $1,395 for everything! 150×150
WHAT A DEAL! Click the picture to watch the video.
Just in… nice looking pub set $495. 41.5″ square.
Sail away… Large scale, 47×47, $275
Elegant tufted back teal-ish blue chairs, $345 each! 30″W
Just in…two fun storage benches in lime and
red just $225 each! 50×19.5×17
Simple white queen headboard, $325
Includes metal frame!
These white cabinets with gold geometric fronts would be
perfect as bedside tables! $225 each. 20x16x32
Bookcase by quality maker BRAMBLE only $245!
72×13.5×35.5
Expertly framed abstract 'Poolside' art, $225. 43.5×36.5
This custom ordered bench from Ethan Allen retails over $1,100! Our price, $450! And it's  never been used.  54x21x26
How about a CHOCOLATE recliner for Valentine's day?
Two available for $395 each! 31″W
For your wine lover, this GORGEOUS bronze wine cage holds 96 bottles!
 $350. 27x15x70
Window mirror in black, just $75. 26×40
Clean lined sofa in ivory with grey pillows, $795. 85″W
ADORBS! We have a pair of these blue chairs
with beige buttons, $395 each. 
Sturdy geometric bookshelf in ivory, $395! 35×15.5×72.5
Gorgeous crystal lamps from POTTERY BARN,
a steal at $125 each! 33.5″H
Owl art, $18. 21×21
White bowl, $14!
Rolling down the river, $145. 41×41
Updated wingback chairs in ivory. $395 each!
Loving this look! Grey sofa, $495! Cow hide, $375.
This gorgeous striped mirrored cabinet has a little damage to one corner so its priced to move at $295. 38x16x34
COOL ALERT!
Use these unique spinning bins in the kitchen,
laundry room, craft room or garage…
We have TWO tall spinning bins available at $425 each!
Click on the photo to watch the video!
Black magazine rack, $42! 13.5x7x38.5
Cozy "Chofa" in sandy brown, $695! 79.5″W
Neato! White glass display console, $295. 42x16x32.5
Coordinating side table, $175. 20x18x25.5
Framed navy coral art, $62 each. 22×27.5
Turquoise Buddha lamps, $125 each! 29.5″H
Fun AND comfy! We have two of these push back recliners available at $425 each! 32″W
Need some storage? Grab this white cabinet with linen baskets for just $125! 37.5x13x28
These pretty blue lamps won't last long at $72 each! 34.5″H
Gorgeous hand embellished mermaid tail art, $225!
31.5×61.5
Soft blue ottoman piped in ivory just $75! 27x22x18
BRAND NEW fun accent chairs $345 each! 35″W
Wood and metal console table, $145. 38x16x30.5
Butterfly Bergere chairs,  two available, $165 each, 30″W
Wood and metal pub set, a SUPER BUY at $225!
48x24x41
Small scale industrial cabinet, $95! 23.5x12x30.5
Round rattan coffee table, $395. 36×16
Vroom vroom! Super cute Vespa lamps, $72 each! 25″H
Adorable shabby chic side table in green just $65! 20x11x30
Make a statement with this
metal table top decor, $65. 36×16
For your princess… fuchsia chair, $95.
White desk, $165, 47x26x30!
GOING GOING GONE…
Just two available…$50 each!
Just two available…$50 each!
Nothing is sweeter than the act of GIVING BACK…
Just in time for Valentine's Day, we are giving back to DREAMS!
Come check out our in-house crafted, eco friendly and socially conscious line of jewelry, rEVOLVE.
All pieces are made in house from recycled precious metals.
A portion of the proceeds goes to DREAMS of Wilmington.
Prices starting at only $65.
Click on this picture to view DREAMS website
DRUM ROLL PLEASE…
We love supporting jewelry companies and designers that GIVE too!
This weekend only…come to the trunk Nina Nguyen trunk show.
Friday and Saturday 10am to 6pm
Nina is a such a ray of light outside and in.
A philanthropist giving back to the people of the rice village
that she grew up with in Vietnam. 
Each piece of Nina's jewels are made with LOVE
Nina provides healthy wages and health benefits to the ladies that handmake her jewelry in the Vietnam rice village.
THIS WEEKEND ONLY…We have over 200 unique one-of-a-kind and classic pieces by jewelry designer Nina Nguyen.
Click on the video to see this gorgeous one-of-a-kind opal and 14ky gold bracelet by Nina.
We have many more…so come sip some vino and feel the love.
Nina hand selects each piece to go into her
masterpieces…SURE LOVE
Selecting only the finest pieces of gemstones crafted into her solid gold collection is something you don't want to miss, like these labradorite and 14ky gold jewels.
Rainbow moonstone, boulder opal and oxidized sterling silver pieces…BE TRUE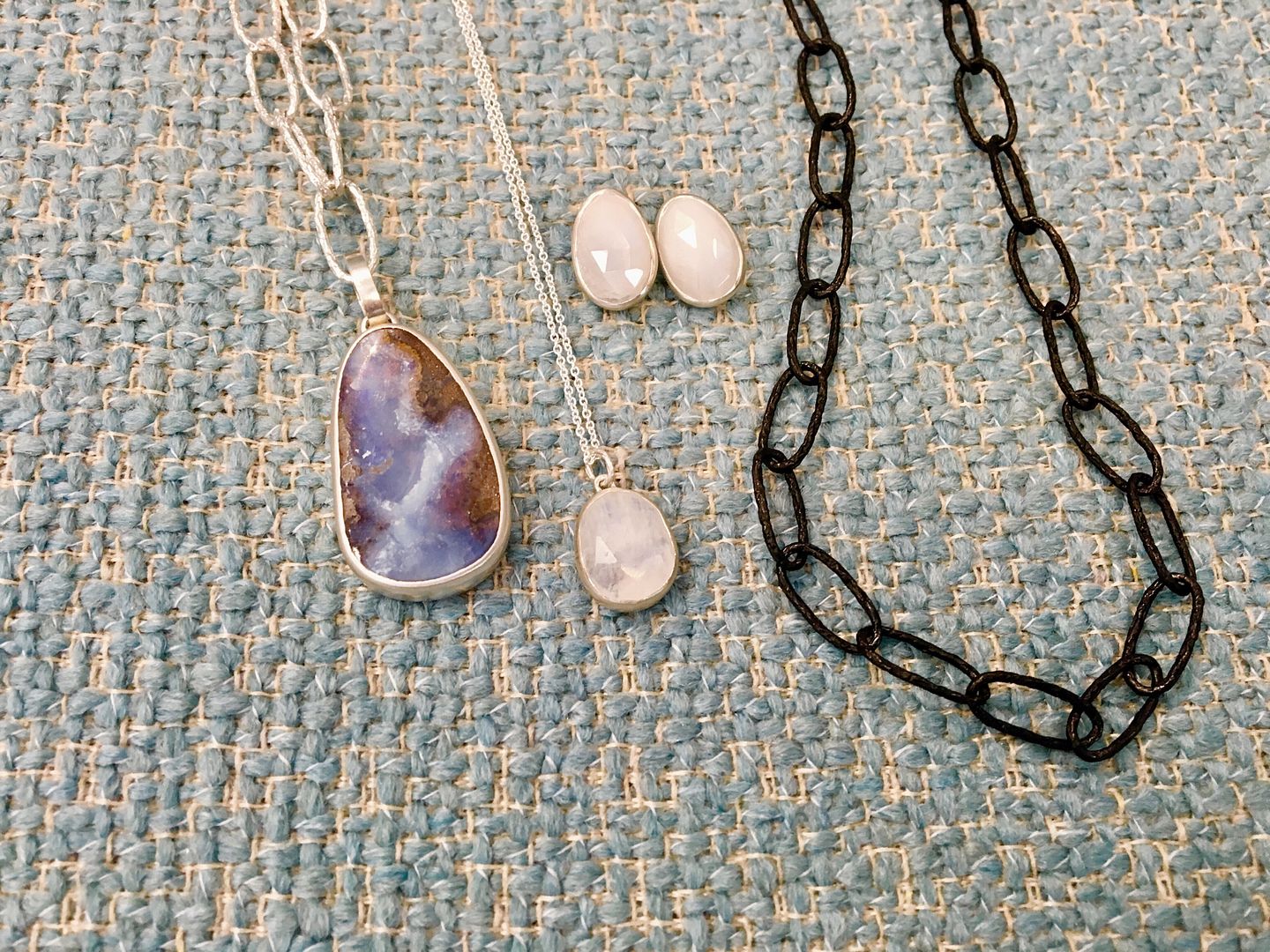 A little sneak peak of the turquoise and pearl collection that we have at the show…ADORE YOU
Many textures and chain in gold and silver…FIRST KISS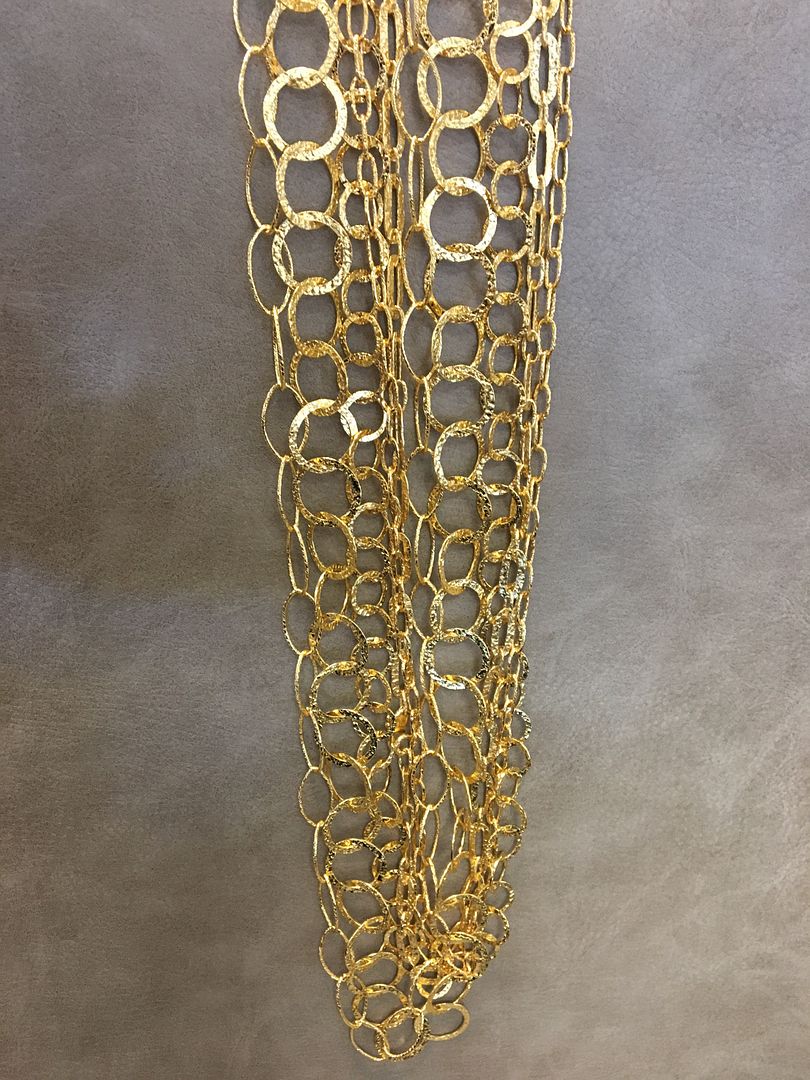 There is something for everyone at the Nina show…BE MINE
So unique and such great quality, all of Nina's pieces have a warranty on the finish…MY LOVE
Come in to see these the rest of the collection and
fall in LOVE with these pieces…TOO HOT
THE DEALS FOR YOUR VALENTINE ARE HERE:
This weekend only, all diamond bracelets are 20% off!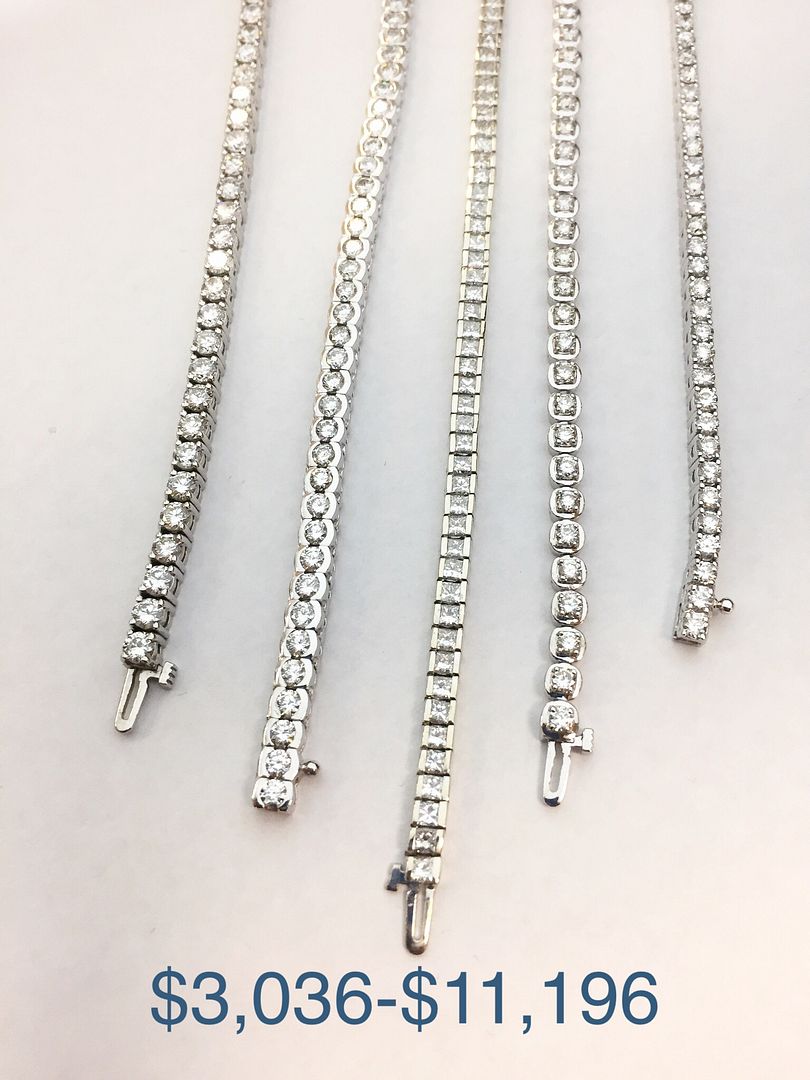 All diamond earrings are 20% off this weekend!
Inside out hoops make a great gift.
Check out these deals.
Tony Macabbi is on sale for 30% off this weekend. Come in and check out our full selection or click the picture to see it online.
Allison-Kaufman is on sale for 30% off. Click the picture to view all of the pieces online.
NEED SOME INSPIRATION?
Click on this picture to see our online jewelry Valentine's Day specials. You can buy them online and pick up at the store or we can ship for FREE!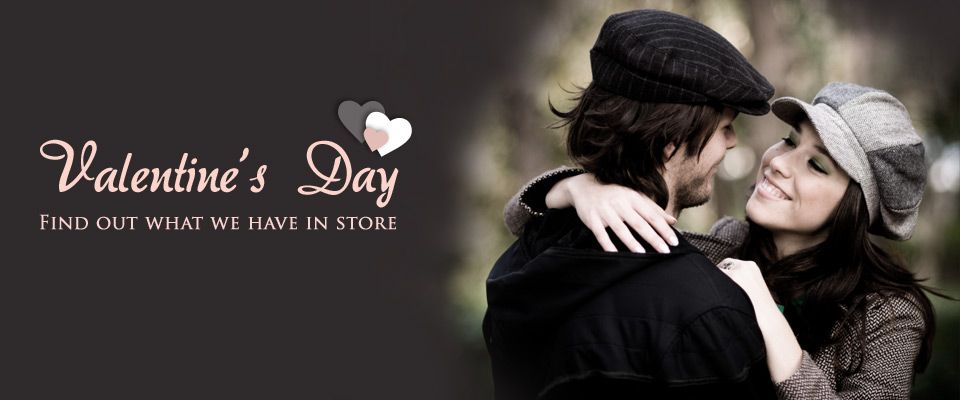 Come and fill out a wishlist in the store this weekend or online
and WIN one of these pieces. Click on the picture to add online.
Give a gift with lasting value this Valentines…
shop at Home Again & Lumina Gem!