They're coming for us.
If you live at the coast, chances are you'll get
LOTS OF COMPANY 
this spring and summer!
And to make sure you are ready, all
    SLEEPER SOFAS are 10% OFF THIS WEEKEND!
This brand new charcoal grey QUEEN sleeper sofa is $995,
but $895 takes it home this weekend!  80″W.
Another great sleeper sofa in aqua, regularly $995,
just $895 this weekend. 82″W
Even a zombie would flip for this STUNNING dove gray sectional
by Magnolia Home Furniture by Joanna Gaines of Fixer Upper. Brand new for $2,695, 102×132
Grey hexagon wooden coffee table, $295. 39x39x19
Whimsical abstract art to the left, $275. 51×51
Large abstract painting, $636. 55.5×82
We love the curvy lines in this profile upholstered bed in grey!
King size, $525. Sorry, club chairs are sold.   
We are all mesmerized by this HUGE bronze cage chandelier, $795! Your foyer will never be the same!  
28″ high X 22″ diameter.
Soft and velvety chocolate brown sofa by Norwalk,
in excellent condition for $695. 92″W
We love all of the colors in these large scale
coordinating abstracts,
$225 each. 39×49
Petite taupe club chair, $275. 28.5″W
Coral pillow, $28
Isn't this pretty?  Brand new chofa with reversible
chaise just $795! 73″ wide
Heavily carved wood mirror in distressed ivory,
$195. 28.5×46.5
Classic French rush seat settee,
a score for $325 48″ wide.
ADORABLE full size poster bed by Stanley, $495. 98″H
Sorry, abstract art is sold.  
Just in on consignment…pair of white wooden 30″ barstools,
$125 each!  Not sold separately.
Love this coastal look! 
Two-toned spindle leg console, $202. 48x16x29.
Aqua lamps, $125 each. 31″H
This aqua sofa belongs at the beach!
Take it home for $795. 74″W
We are all DROOLING over this EXTRA LARGE ivory beaded chandelier for $695! Perfect for your coastal home.
Top to Bottom: 41.25″. Fixture Depth – Front to Back: 25.5″
Notice the nice details on this narrow teal cabinet,
a great buy at $225! 40x11x36
Cute white wall shelf, $42. 38×10
Beachy signs, $6 each. 6×17
Accessories, $3-$20
Just in on consignment…lovely pub set by Broyhill,
table and 6 stools, $995!
65.5x48x35 including 18″ leaf.
Coordinating lighted china cabinet, $450. 37×15.5×80
Nice quality genuine leather chair, retailed for $1,500,
our price $395! 28.5″W
This pine coffee table by Ethan Allen retailed for $975…
Our price, $275!
Don't forget…all SLEEPERS are 10% OFF this weekend.
Kiwi green SLEEPER sofa, just $895 this weekend. 76″W
Abstract art, $396. 40×60
Great quality Pennsylvania House dining table and 6 chairs in
warm cherry, a score at $795!
92x42x29.5, Includes two 15″ removable leaves.
Matching buffet and hutch, $495. 52x18x80
Need a new sleeper? How about a pretty dove grey one?
Brand new queen for $995…just $895 this weekend!
Another GORGEOUS high end chandelier…
in a silvery bronze finish, $595.
22″diameter and 35″H
Nice narrow lingerie chest by Storehouse,
a super buy at $225. 21x18x58
Sail away with this grand piece of art for $175. 44×37
Beautiful Stanley queen wicker bed, $595.
Oyster buffet lamps,(they are WONDERFUL) $245 each, 37″H
Accent chair, $275
Useful and cute black cabinets, $52 each. 
17.5×13.5×24.5
We LOVE the striped shades on these high end designer ivory pottery lamps, $165 each, 23.5″H
Black bookcases just $125 each! 33.5x12x72.5
Nice neutral sofa in very soft dove grey,
$695 includes throw pillows. 84.5″W
On consignment…BRAND NEW rocker recliner in smoke,
just $395!
Tags still on it for $470! 39″W
ADORBS! Bicycle lamps, $72 each. 25″H
This NEW tweed chofa has so much versatility!
Reversible chaise
Have guests? Pulls out to a queen bed 
Need storage? Storage ottoman
All that for $1,095…but $985 
takes it home this weekend since it's a SLEEPER! 80″
Butler style coffee table in warm cherry, $145. 
As shown: 33x21x21
Sides folded down: 40x28x17
Soft grey SLEEPER sofa, normally $995,
but $895 this weekend! 84″W 
Oversized chocolate ottoman, $245. 60x24x16
King tufted bed in ivory, $495!
West Indies style dining set, a STEAL at $795. 48″ diameter.
Coordinating buffet, $395. 49.5x18x37
Come get a DEAL on this lovely writing desk with matching desk chair, $325! 54x30x31
Pretty carved coffee table by Lexington, $265. 
How cute! Slipper chair, $265. 25″W
Matching lamp, $42. 19.5″W
In Pantone color of the year…'Greenery'.
Get on-trend
 for $62 each and 25.5″H
Simple but high quality wooden bench, $125! 42x14x18
Reclining loveseat by Lazyboy in genuine leather, $395. 62″W
It's that look you get when someone stands between
you and the jewelry you want…
But don't worry… you can shop on our online store
to buy anything you see with the click of a button!
Whether your a plain Jane or a unique Monique,
we've got you covered with rEVOLVE. 
(not your average bar necklace)
re·volve meaning:
move in a circle on a central axis
rEVOLVE is our handmade line of jewelry that gives back to Wilmington, NC non-profit children's art program DREAMS.
Prices start at $65!
Just in on consignment the pink sapphire starfish
Effy collection for 30% to 60% off of retail.
Click on the picture to order online.
David Yurman ring just reduced.
Was $1,295. Now $805. YOU have a 60% OFF
of retail savings here!
Click on the picture for more details. 
David Yurman pieces under $500. 
Click here to see all David Yurman in stock.
These studs are such a great deal.
All set into 14kw gold featuring diamonds, sapphire or blue topaz.
2.01ct G color SI2 calrity GIA certified # 1102359340 round diamond in a platinum solitaire $22,995.
 4ctw diamond eternity band in platinum size 6.5
Was $7,995 Now only $4,195.
Antique style pieces have so much .65ct H color VS1 clarity old European cut diamond in an antique .25ctw platinum $2,995.
Raymond Mazza 14kw gold necklaces for an unreal price.
Pearl necklace $350.  Black diamond and pearl necklace $495.
Step into Spring with this turquoise authentic squash blossom sterling silver necklace $1,195.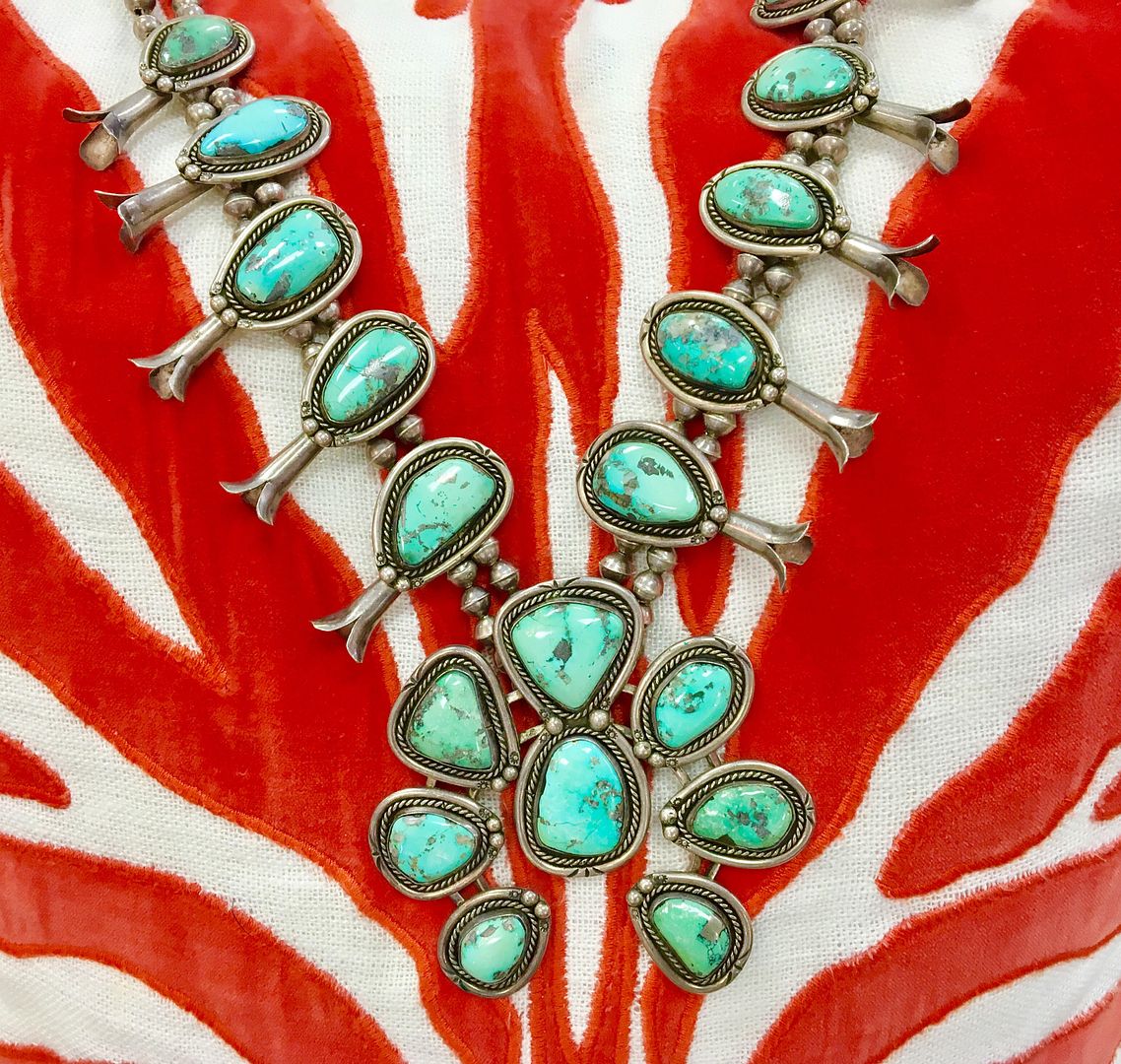 This is the last weekend to get your hands on Nina Nguyen
one-of-a-kind pieces and save 20% off. 
The Nina trunk show pieces are going back March 1st.
Click on the picture to view the video.
This precious Nina piece is signed by the artist herself. 
The cuff is hand rolled and florentined with 14ky gold with Australian blue opal set into one side like a sunburst and also set into the ends making this cuff reversible. 
This lovely piece is a one-of-a-kind and priced to sell at $2,395.
Turquoise with natural pyrite inclusions set into
14ky gold with rose cut diamonds in a dangle $1,765.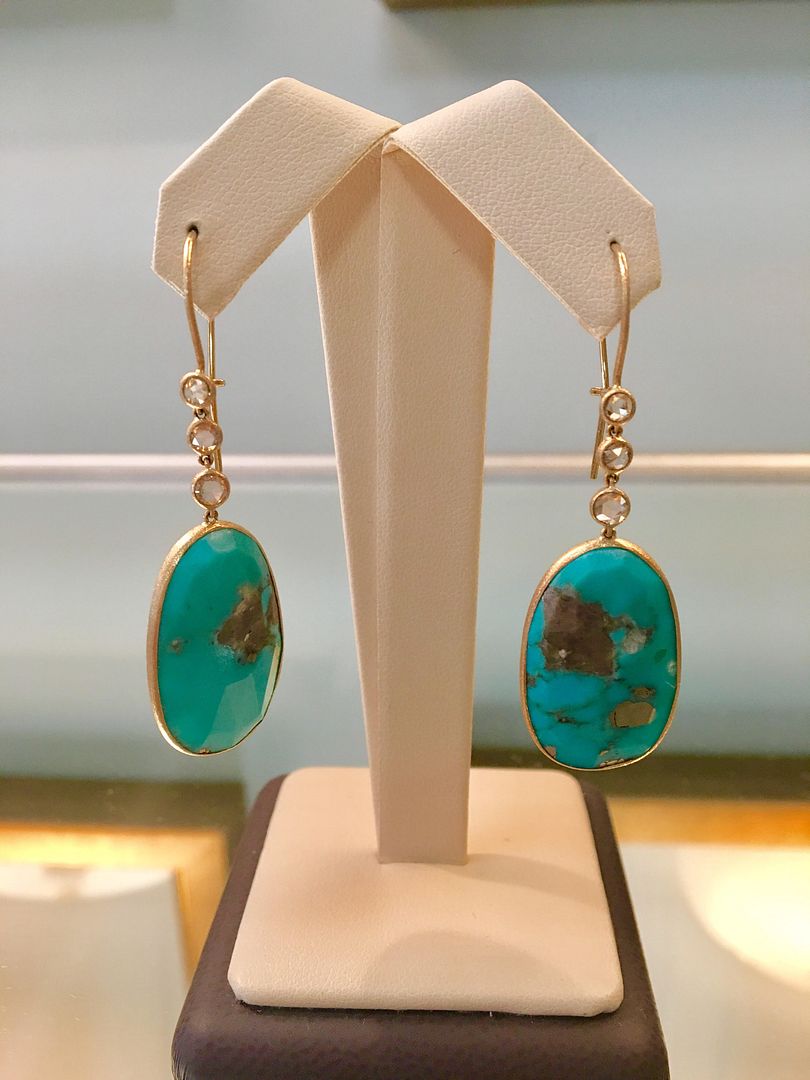 The deals just keep coming! This emerald you must see in person. 
We have this 4ct emerald trillion priced at an incredible $1,995 set into a 14ky gold slide pendant.  We would love to help you redesign this lovely piece into a heirloom piece.
Diamonds by the yard in 14k rose gold, 22 inches $875.
Wilmington, NC consumers have embraced our exclusive jewelry  line Alwand Vahan and we want to thank you!
  Don't miss out on this saving BIG on this attractive line
30% OFF ends this month.
This Alwan Vahan piece is on consignment,
priced 50% off of retail.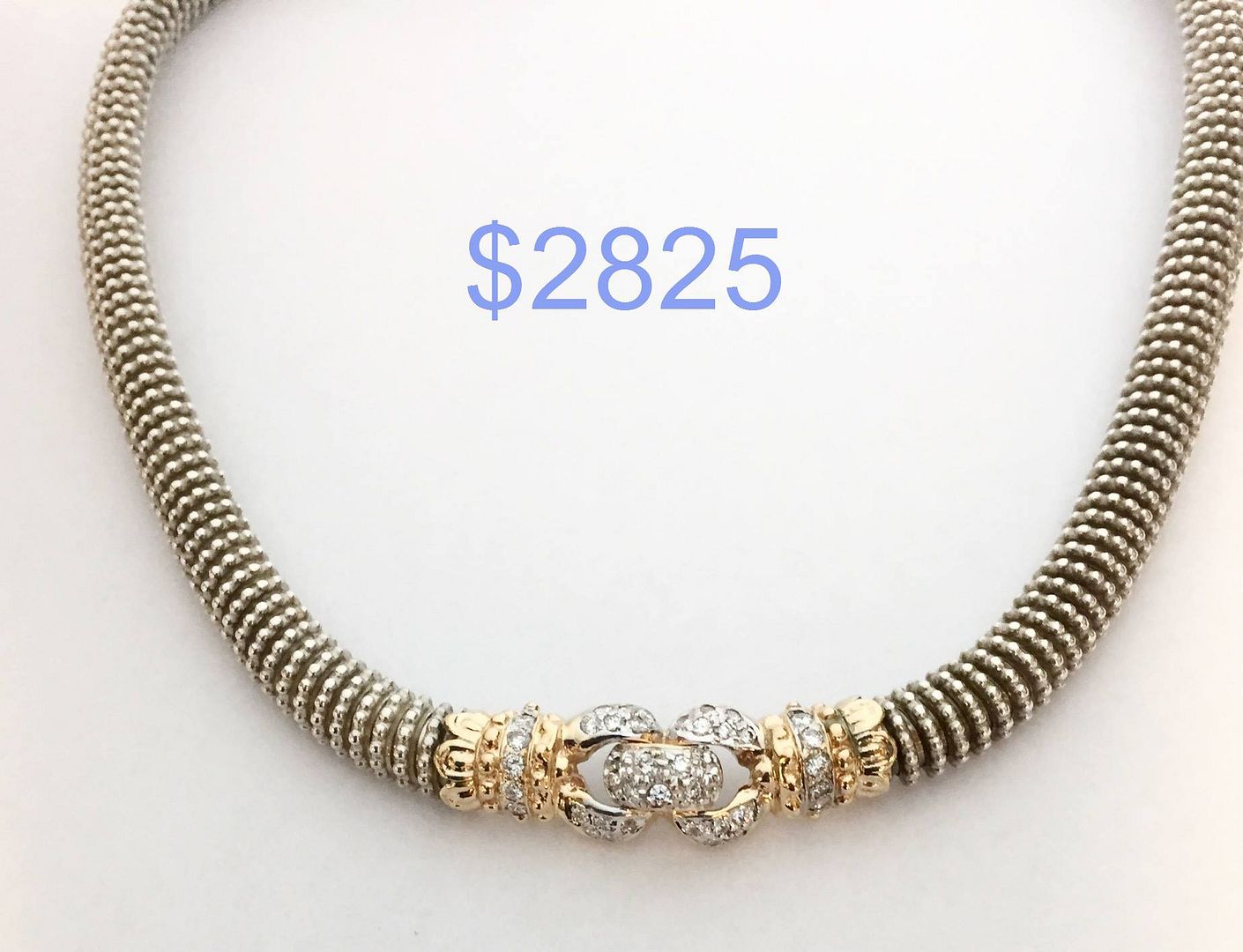 Looking for a wedding band?  Stacking is the new black.
We have them in all shapes and sizes in our new bridal section.
And many more on consignment…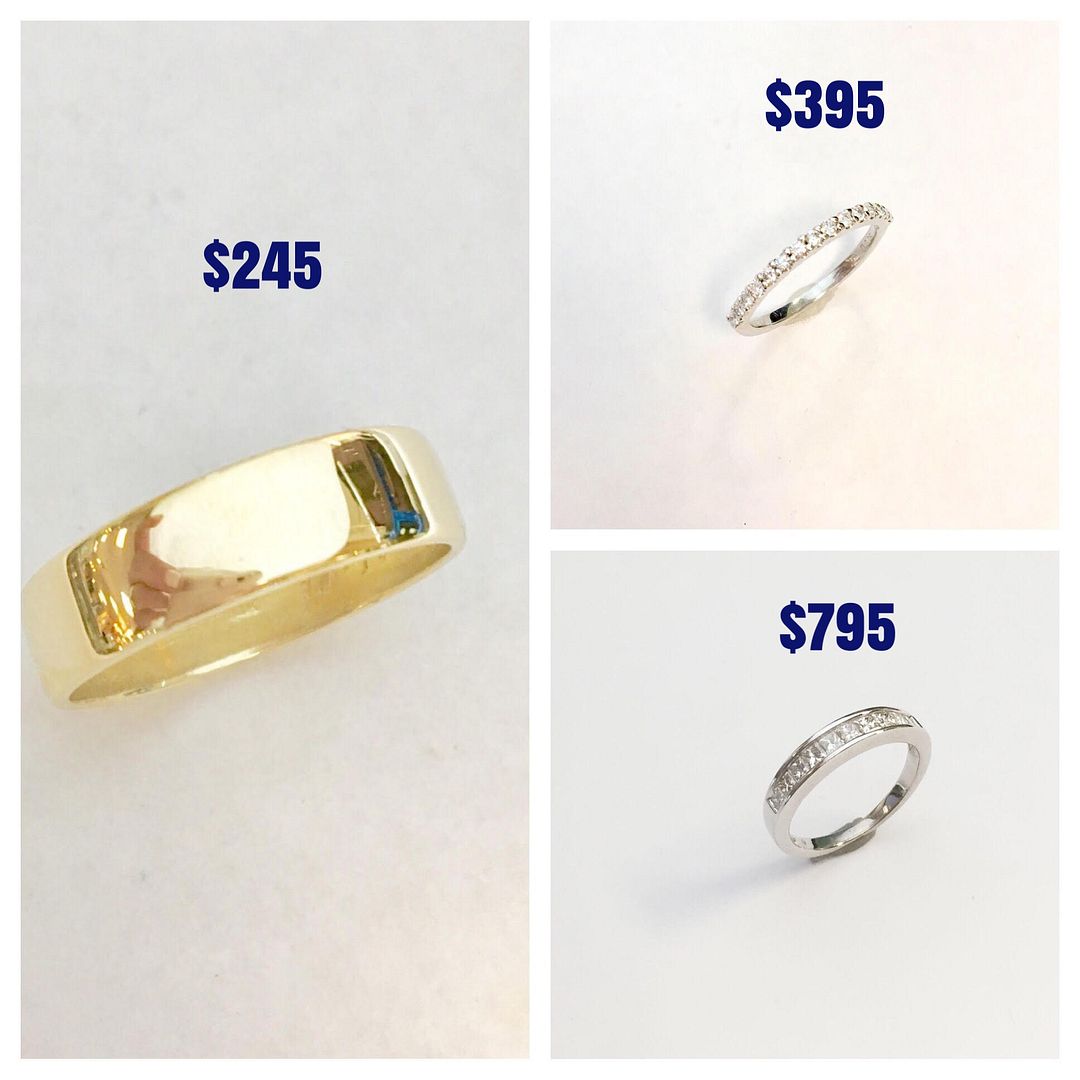 Yes!  What you are seeing is really real.
Emeralds and diamonds set into 18ky gold omega back earrings.
Rubies and diamonds set into 14ky gold omega back earrings.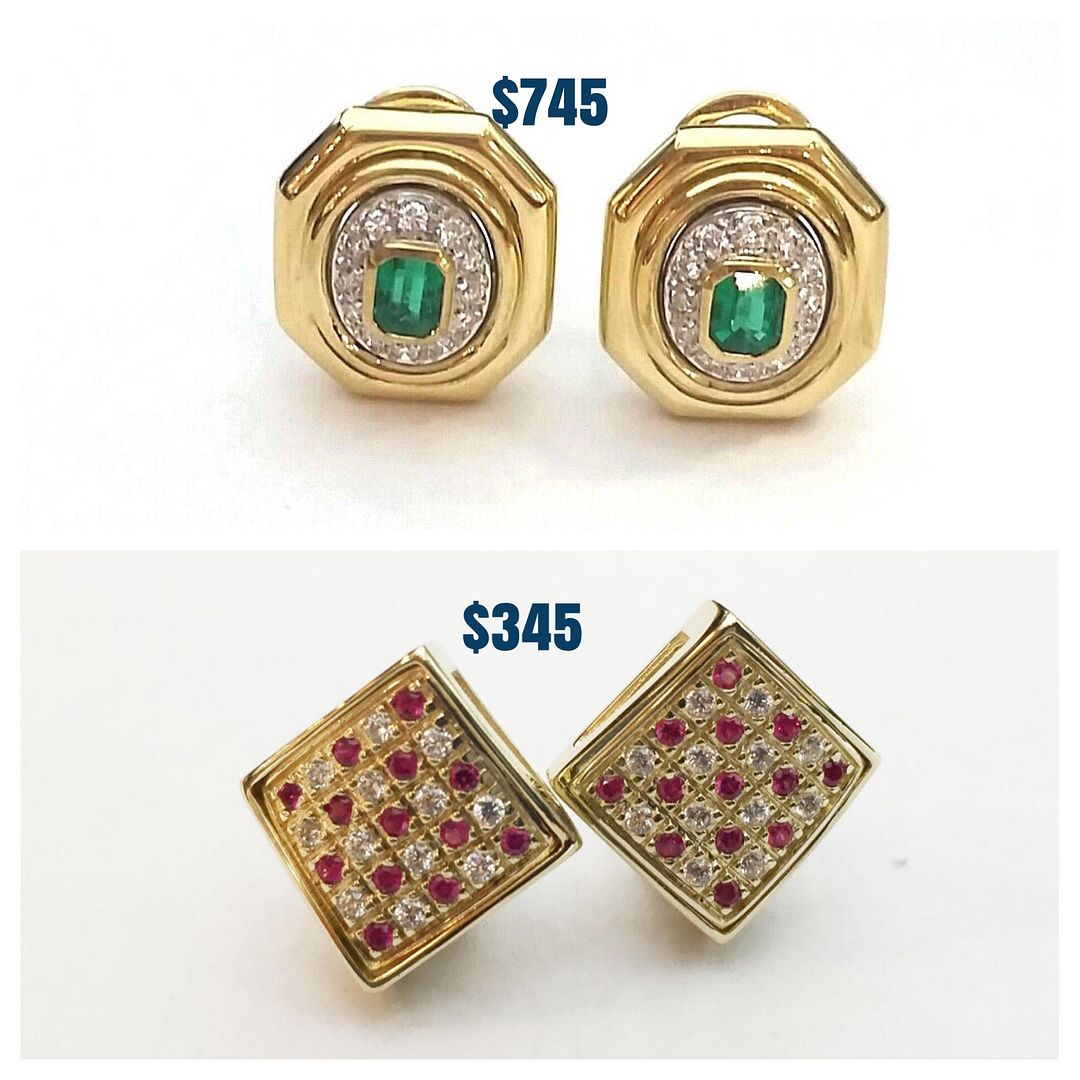 Recently reduced by the consignor.
A custom made .93ctw bicolor pink and green tourmaline accented with diamonds and mother of pearl set in 18k yellow gold pearl bracelet, 7.5 inches.
Was $2,995.  Now $1,575.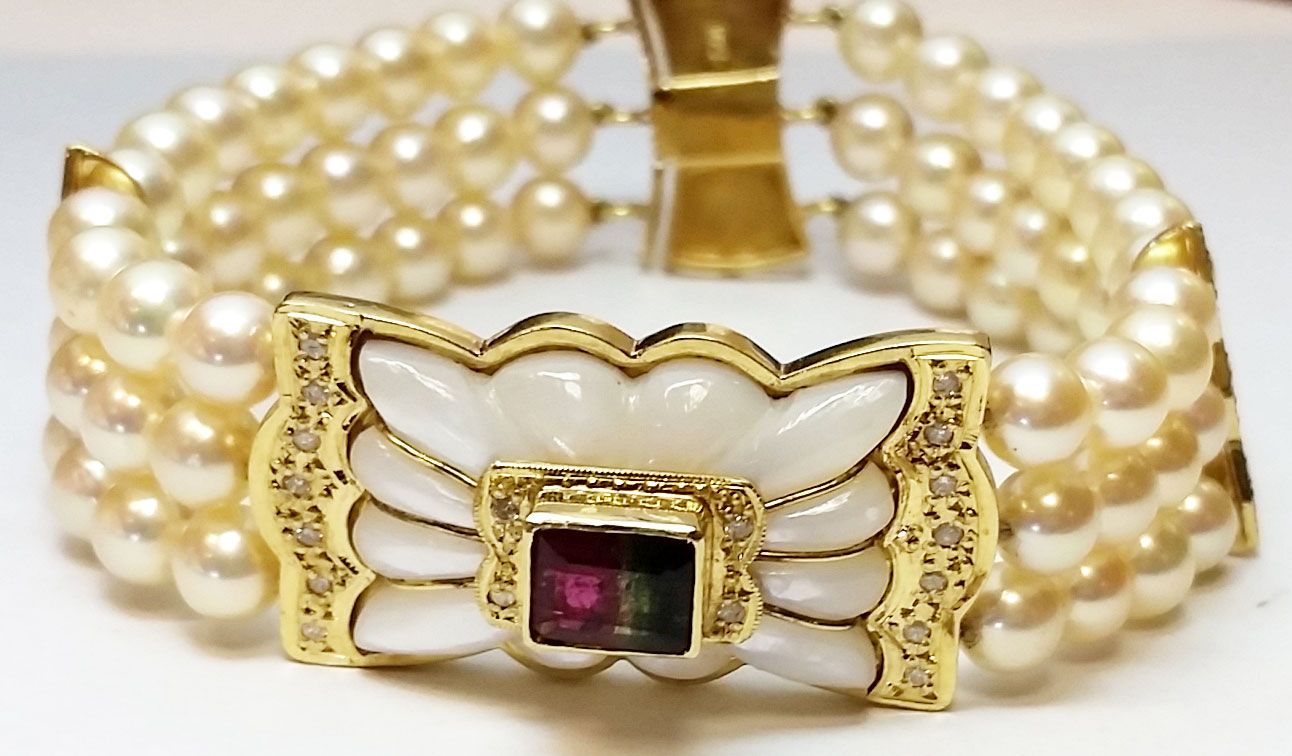 Michael Christoff 11.08ct BLUE ZIRCON accented with 1.04ctw diamonds in 18kw gold, 18 inch necklace. HOT DEAL $3,895.
Want to know more about Zircon?  Click on the picture.
Antique filigree blue zircon bracelet, 7 inches $495.
Larimar set into a sterling silver sea turtle pendant $145.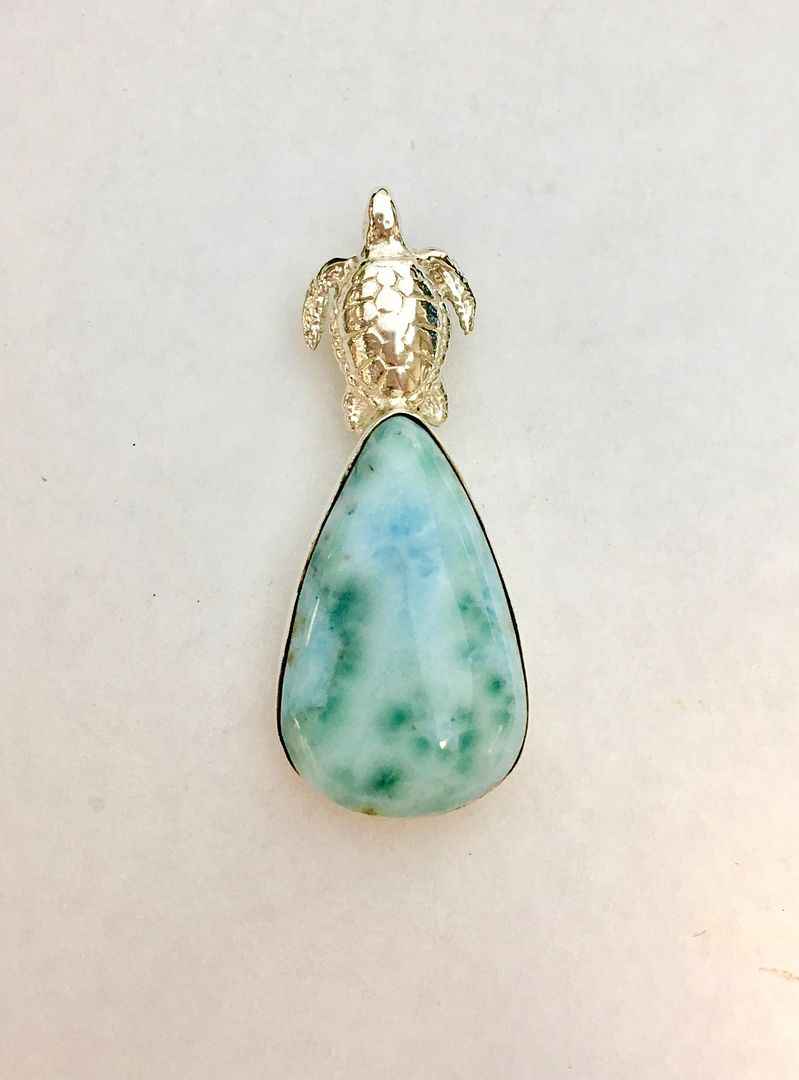 A bargain is within reach…and you don't have to 
fight a zombie to get 'em…
Get to Home Again & Lumina Gem!