Okay, we've had our fun….
Here we are at an oyster roast to say goodbye to
Lauren who is moving to the west coast.  We will miss you, Lauren!
But now it's time to GET DOWN TO BUSINESS
with some serious
BLACK FRIDAY DEALS!
At Home Again, we always have low
prices, but here's a little black Friday kicker…
Take the NEXT SCHEDULED MARKDOWN
on EVERYTHING 
this Friday & Saturday!
This means that you can take an additional 10% off on all the prices
listed below. And if an item is at it's lowest price, take an additional 10% off!
And don't miss this…
it's what you've been waiting for…
All CONSIGNMENT JEWELRY is 15% OFF this weekend!
All brand new DESIGNER LINES and many more
items are 20-25% OFF.  WOWZA!
Come on in for a little Black Friday shopping everyone…stretch pants welcomed… 
Some wonderful updated wing chairs in cobalt and ivory upholstery,
brand new for $495 each. 28.5″W
And with the next markdown, they are yours for $445 each!
Words cannot express how incredibly wonderful this
large abstract fine art giclee is, just stunning.  $325. 48X48
Accessories, $10-$22 And don't forget…
take 10% off these  prices all weekend!
A handsome cabinet in solid wood, $495. 43.5x18x44
And STEAL IT this weekend for $445!
Brand new…fun swivel chairs in green,
$495 each. 30″W
Modern, but playful…urban industrial dining set
with 6 chairs,  $1095. 70x36x30
And don't forget…take this home for just $985 THIS WEEKEND!
Come STEAL this 39 piece Pottery barn dish set
in sage green, just $125
You will gaze all day at this abstract
by Victoria Jackson, $325. 38×26
Discounted to $292 this weekend!
Looking for an instant update for your room?  Start with this
pair of updated wing chairs in a great blue and green pallet,
brand new for $525 each. 28″W
And add the coordinating ottoman, and presto-chango…
you have a great looking new room.  $275. 49x24x16
Your house called and said it wants this for Christmas…
M A S S I V E and magnificent…
fine art giclee $595. 72×48
This handsome corner cabinet is a great buy
at $350, and $315 takes it home this weekend. 39x28x43
Rich and elegant black buffet,
$895. 75x20x39
Stone sectional, $795. 80×85
TAKE IT HOME FOR JUST $715 THIS WEEKEND.  
Two coordinating armless chairs
available at $245 each! 26″W
Just in on consignment…this Pottery Barn media console/bench retails for $699, our price, $450. 65x16x20.5
This shelf unit is just so much fun and unusual…
retails for $1,042, our price just $695. 34x16x70
LOVELY two-tone solid wood queen bedroom set,
a brand new High Point market score!
Queen Bed retails for $1,170, our price, $795.
Dresser retails for $975., our price, $650.
Bedside tables, $225 each.
Richly framed European scene art,
just $75. 27×31
Solid wood hand-scraped side table, $225. 24x24x24
And the matching coffee table retails for $540, 
our price, $395. 54x32x19
Rustic wine cabinet retails for $593, 
our price, $395. 43x17x39.5
And don't forget…you get an extra 10% off this weekend!
Finally, an ATTRACTIVE recliner…
in chocolate leather match, $595, 32″W
Sleek white recliner, brand new for $625.
Discounted to $562 this weekend! 
Come score this lovely square spindle coffee table
for just $295. 37.5×37.5
Well made Canadel 24″ counter stools retail for $480 each,
our price, $225 each. 
Hard to find large horizontal art with a lovely fall motif,
$225. 84×37
Just in on consignment, and in brand new condition,
a great burnt orange club chair for $425, 36″W
It coordinates wonderfully with this
houndstooth check ottoman for $275. 49x24x16
Deal time…pair of 30″ barstools just $85 each.
Sssshhhh…this this soft red cabinet has a secret!
BAM…it's designed to hold your entire office
out of sight! $450. 42x24x54
Very large and rich gold mirror
with 46″ diameter, $145.
Cute little footstool that is priced to move…
just $52. 25″ diameter, 16″H
You won't find a better deal…this solid wood and heavy iron
buffet/media console on casters is just $450. 55x16x29.5
New queen sleeper sofa in toasted almond, $795. 80″W
With the markdown, take it home for $715 this weekend.  
This nice and narrow black distressed cabinet with hand-carved detail retails for $581,
our price, $395. 60x13x40
A serious score…this absolutely charming clover leaf queen headboard in rattan and black wood
is reduced for quick sale at $425. No further discount.
This Homecrest bistro set with 30″ table, two chairs and a heavy granite umbrella stand and tan 7′ umbrella (not shown)
is just $395. This set retails for over $1,000!
FUN sea motif canvases, $62 each. 17.25×25
Just in time for the Holidays…
awesome hostess gifts…
Fun handmade coastal hooks just $16-$22
These won't last…
Red & Green tree, $52  20.5×35
Blue & Green tree, $52  20.5×40.5
Awww…ORIGINAL doggie painting,
$245. 36×24
Lovely soft blue leather recliner,
brand new for $695. 34″W
Live edge console retails for $375, our price, $295.
59x19x30
Matching coffee table retails for $413,
our price, $295.  48x24x18
Coordinating side table (not shown) $175. 23x23x24
This rustic wood sideboard/media console retails for $862,
our price, $595, and just $535 this weekend.   58x18x35
Nice swivel glider in soft navy, two available, $495 each. 31″W
We also have a pair available in soft blue-green! 
So serene…and utterly exquisite…
fine art giclee $325. 48×48
Mid century modern anyone?  Brand new
market sample sofa, $995. 90″W
But don't forget…take an additional 10% OFF this weekend!
If you need accent chairs, you're in luck this weekend…
pair of brown swivel barrel chairs just $295 each.
Just in…a PAIR of these super clean lined accent chairs for just $295 each, and $265 takes them home this weekend!
Why go to the BIG BOX stores when we all know that women
LOVE JEWELRY?
Need other reasons to shop with us this weekend?
1.  Discounts and giveaways
2.  Beer and wine served all day
3. No lines or fussy shoppers
All Tiffany & Co., John Hardy, David Yurman, Rebecca,
Judith Ripka, Cartier consignment pieces are an additional
15% off this weekend.
Click on this picture and put in the coupon code: CYBERMON to get 15% off on our online store all weekend long.
Bean necklace: $125, Heart necklace: $135, Luce necklace: $165.
All of our consignments are 30% to 60% off of retail.
This weekend you can have another 15% off
of these already amazing prices.
11mm smoky quartz accented with .24ctw diamonds, sterling silver and 18ky gold ring, size 7.5. comes with pouch.
Retails for $1,575.  Buy here $935.
Blue topaz diamond enhancer. On sale for $1,865.
17mm Albion smokey quartz with diamond accents in
sterling silver David Yurman ring.  $1,095.
18X13mm onyx with diamond David Yurman ring in sterling silver.  Sale price $1,065.
Rebecca jewelry designer 15% off…necklace $165 and cuff $105.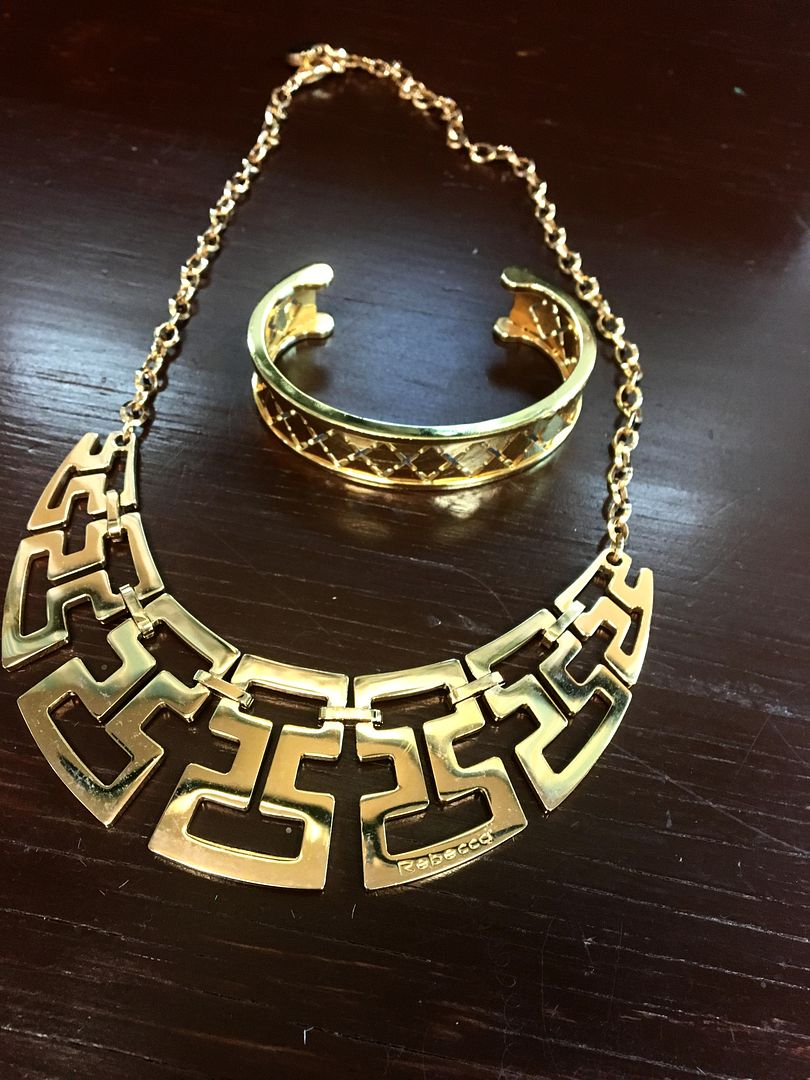 A diamond bracelet (or two) is something she will cherish forever.
8ctw H-I color SI clarity princess and round diamonds set into 14k two tone gold tennis bracelet, 7 inches.  Sale price $11,195.
4.5ctw SI clarity I color diamond tennis bracelet in 14ky gold 7.25 inches. Sale price $4,625.
These SALE prices are unreal….
.25ctw emerald round and .50ctw diamonds set
into 14ky gold bangle. $1,195.
 .75ctw rubies and .15ctw diamonds set into
18ky gold bangle. $1,355.
 .26ctw diamonds by the yard set into 14ky gold, 18 inches.  $625.
1ct sapphire pendant with .25ctw diamond halo in 18kwg.  $525.
Victorian era (1837-1901) pearl set into stars in a 19ky gold adjustable bracelet.  $1,595.
We are stocked up with gorgeous pearl necklaces in all price ranges on sale. ($95 to $2,875)  These fancy necklaces feature nice rounded pearls individually knotted.
Akoya 7mm pearl with .24ctw diamond 14ky clasp,
17.5 inches. $1,595.
Akoya 5-7mm with opal 14ky clasp, 22 inches. $1,915.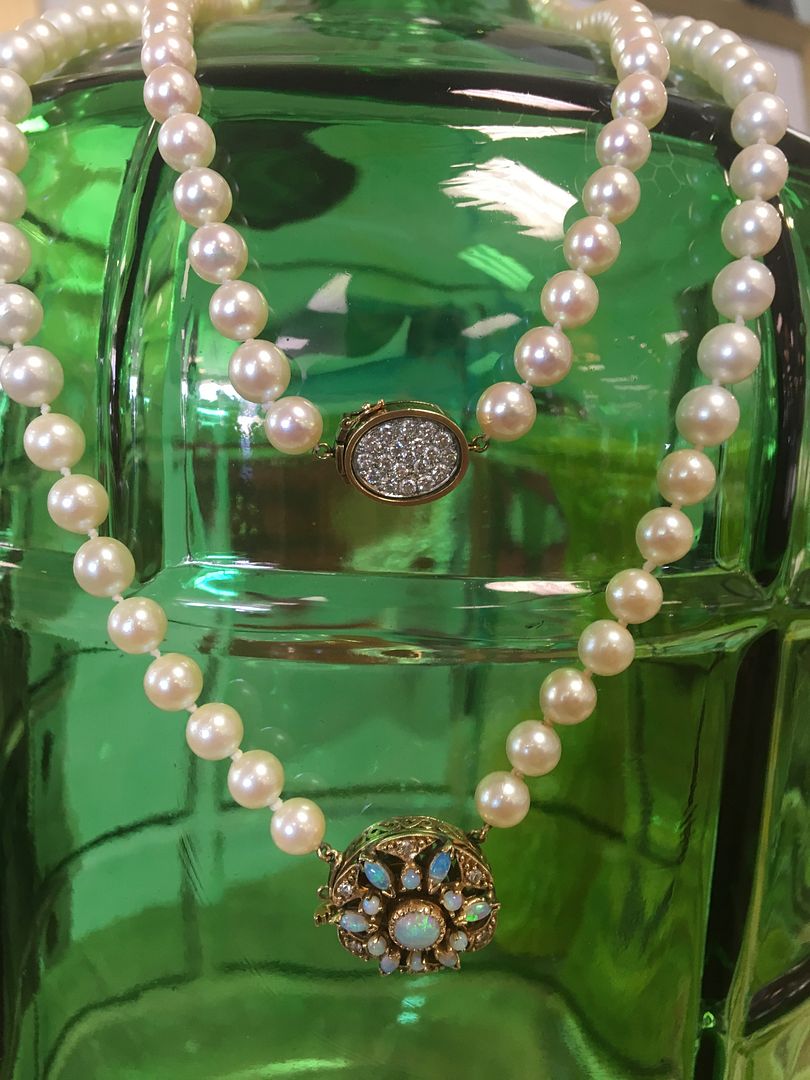 Monogram necklaces are made specially for the queen in your life.  Have one made just in time for the holidays with initials or a special message.  This 14ky gold disc monogram necklace is only
$235 on sale.  (monogram or engraving is extra)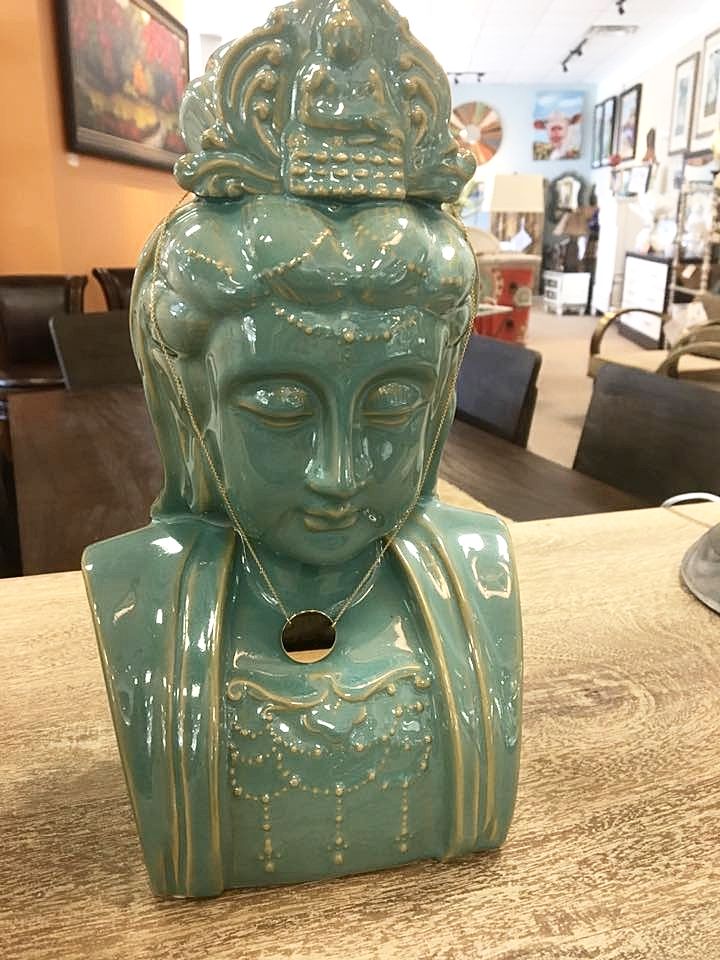 Mabe pearl 18ky gold ring.  $1,325.
Mabe pearl and diamond 18ky gold omega back earrings.  $795.
Now is your chance to pick up the deal of a lifetime during our sale.
2ct aquamarine with diamond accents set into platinum. 
ONLY $1,755.
 3ctw SI-I clarities G-H color diamonds set into 14kw
gold omega back earrings.  ONLY $3,195.
3.13ctw sapphire and 5.30ctw diamond omega back
earrings in 18kw gold.  $10,145.
15.00ctw natural sapphire ovals accented by 3.00ctw F-G color SI2 diamonds set into 18kw gold, 7 inches.  $15,995.
Of course we have something for the man in your life…
Lapis oval in 14ky gold.  $795.
We have some unique men's cufflinks.
(l-r)
Diamond 14ky gold. $875.
Onyx 14ky gold. $335.
Abacus 14ky gold. $475.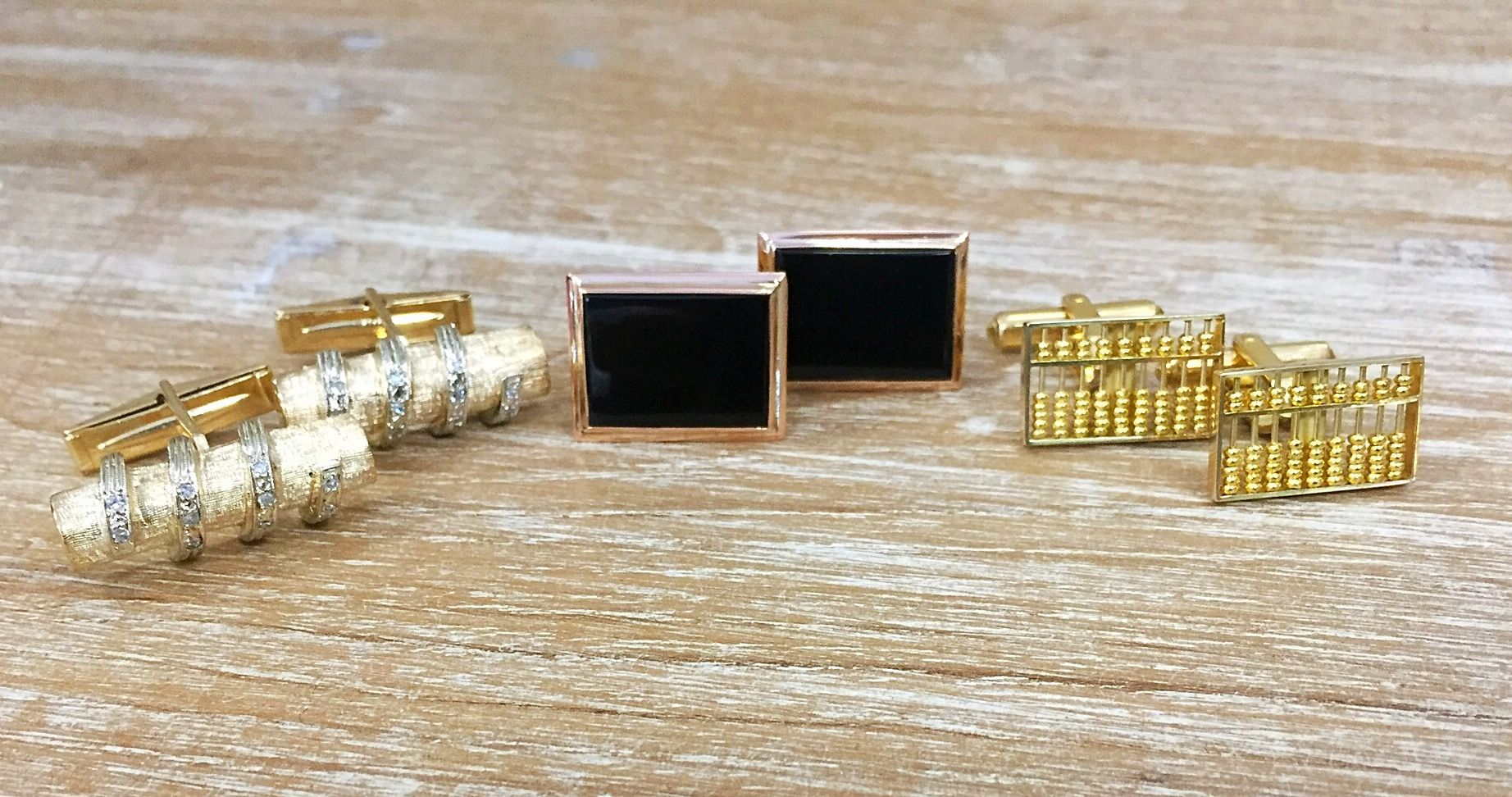 LOOK at this mariner chain. Solid 26.8 grams,
20 inches.  $1,085.
Eagle and diamond eye pearl brooch in 14ky gold. $215.
All of our exclusive designer lines are 25% off.
These Raymond Mazza pieces are on everyone's wish list.
Diamond earrings in 14ky gold.  $3,575.
Chalcedony and diamond 14ky gold cigar band ring.  $3,115.
Baroque fancy pearl 14ky gold 21 inch necklace.  $3,375.
Black opal pieces to die for…
Opal inlay diamond 14ky gold bangle $2,395.
Opal slide on a 14ky gold 16 inch necklace.  $2,395.
All diamond studs are 20% to 25% off.
Prices ranging from $395 to $27,000.
Pictured here are 1.40ctw SI clarity I color for $4,795.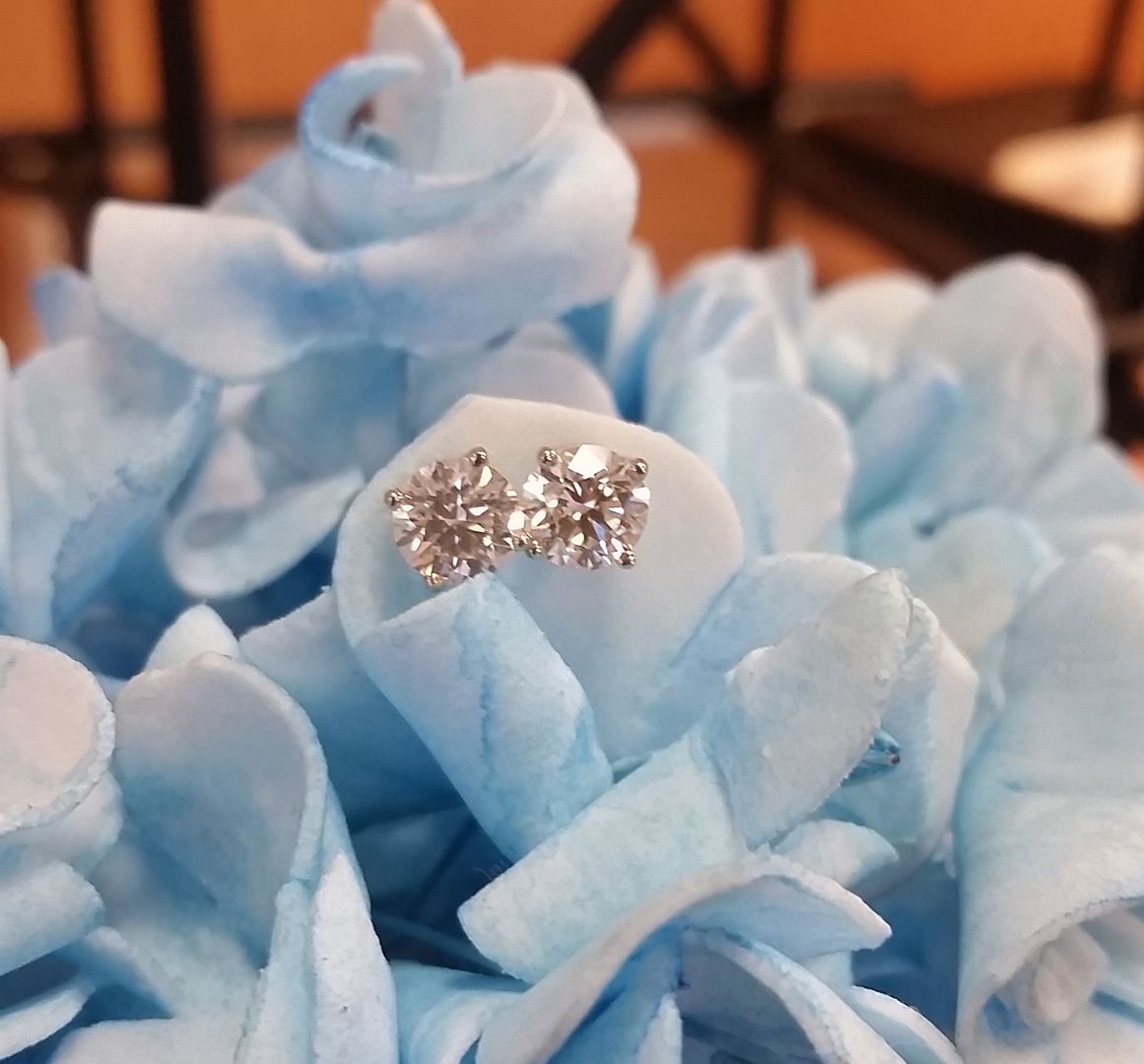 We put this together with a fancy mint green tourmaline accented by .75ctw diamonds with a double halo in rose gold. 
This ring is 14ky gold.  $1,255.
~All Tony Maccabi pieces are 25% off~
Necklace set with rock crystal quartz over turquoise with diamonds in 14kw gold.  $3,745.
(t-b)
Aquamarine diamond bypass 14kw gold. $1,195.
Rutilated quartz over turquoise with diamonds.  $2,065.
Aquamarine with diamonds set into rose gold.  $1,825.
Our bridal line S. Kashi & Sons is 25% off.
Diamond 14kw gold necklace. $1,485.
Diamond 14kr gold necklace. $1,585.
Nautical twist on this set of Raymond Mazza sterling silver pearls! Earrings $85 Necklace $95.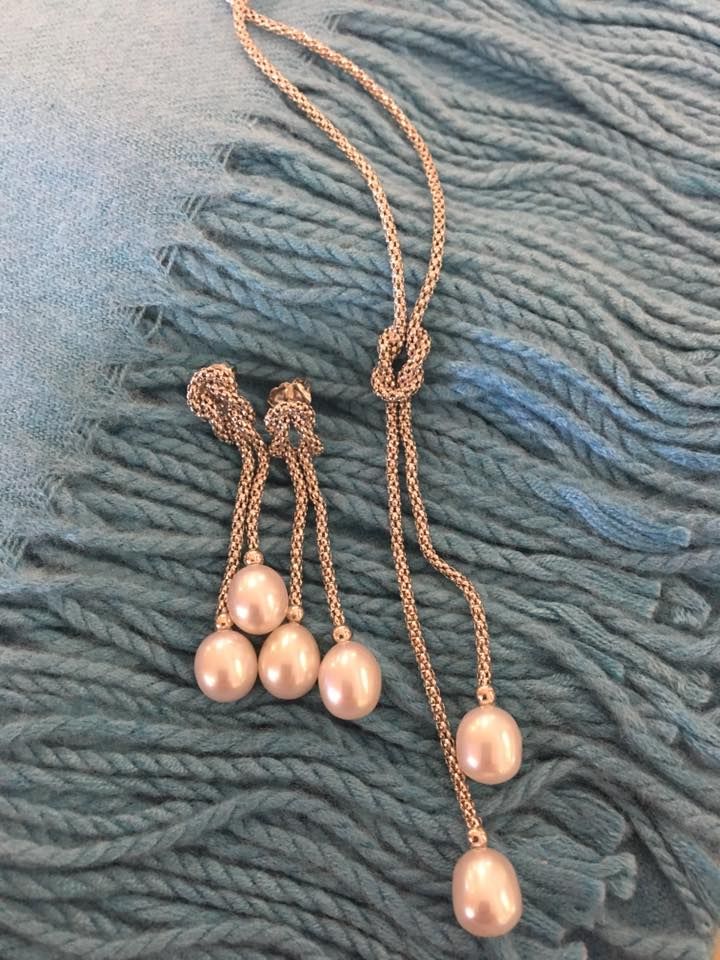 Have you had your eye on any of our colored stone rings? 
They're all 25% off.
GIA certified 1.01ct SI clarity E color round with .80ctw diamond halo in 14kw gold.  $7,035 this weekend only.
 .73ct SI1 clarity G color GIA certified round diamond with .30ctw of accent diamonds in 18kw gold.  $4,785 this weekend only.
Charles Garnier is 25% off.
Necklace $455.
Ring $155.
Allison Kaufman Co. is also 25% off.
Amethyst and diamonds set into 14kr gold.  $1,025.
Fancy yellow diamonds set into 14kw gold.  $2,135.
Diamonds set into 14ky gold.  $1,115.
All of our gold estate pieces are 20% off.
Italian flat curb 14ky gold 16 inch necklace.  Sale price $1,275.
Filigree links in an antique 18ky gold 22 inch necklace.  $1,435.
2.5mm Byzanite 14ky gold 24 inch necklace.  $1,035.
We are chocked full of fantastic deals like these 14ky
gold earrings $195 each.
.83ctw SI clarity G color diamonds set into 14kw gold. 
Sale price $955.
All of our inside out diamond hoops that are new
in stock are 25% off
Pictured here 3.50ctw diamonds in 14kw gold.  Sale price $2,925.
Yellow and white gold prices range from $1,285 to $4,725.
When we say deals, We mean deals…
5.70ctw honey, smokey, olive quartz and citrine set into a sterling silver ring.  Sale price $95.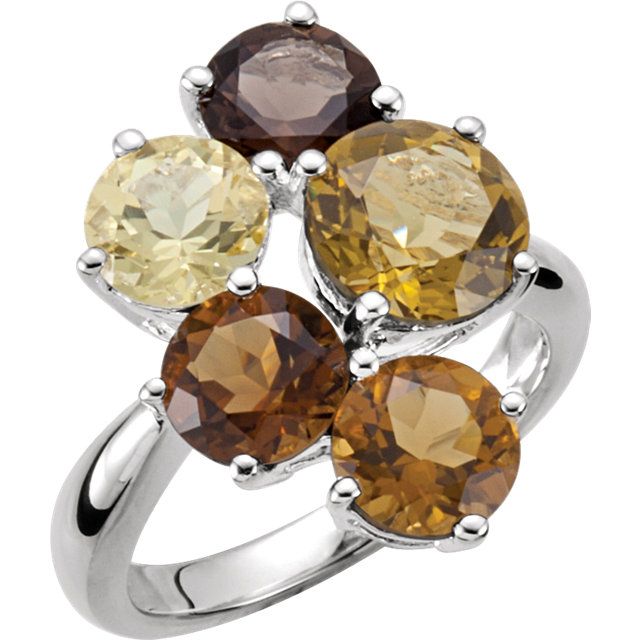 Happy Black Friday everyone!
Come take advantage of our
tremendous discounts this weekend!