It's an image none of us want to see…
And our hearts go out to those
who have already suffered loss from Matthew…
…and please keep your fingers crossed
for Home Again Palm Beach, too!
We're bringing you our newsletter one day early this week
so we can batten down the hatches if needed!
We'll post on instagram or facebook if we are going to
close early this week due to the storm.
 STAY SAFE EVERYONE! 
Deal of the week…
Complete queen bedroom set in a washed gray finish with bed, tall chest, dresser and mirror and nightstand, a STEAL at $795!
Pair of brand new swivel rockers in a lovely shade
of blue-green, $525 each.
This won't last…rustic farm table purchased from a very high end local store, our price $995, retails for $1,600.  76X42X31 Coordinating bench, $350, 69.5X15X18.5
Scatter these around the table and you're in business!
 Four available, $145 each. 
GOING GOING GONE!  
This magnificent hand painted 70″ family dining table
has been reduced to $595!
Gingham slipcovered chairs just $75 each! Phone orders with a credit card are accepted, call 910 679 4302.
Super stylish storage…just $295!  35.5X19X33.5
Just in…this wonderful club chair retails for 1,412, our price $525.  36″ wide.
It's a tiny bit pricey… but you're worth it…especially when you can build a whole room around it!  $365. A size-able 40.5″ square.
Let there be light!  $275 26X23
These are much prettier and more dramatic in person,
$175 each, a sizable 26X32
We have a video of this gorgeous crystal chandelier on facebook
if you want to get a better look, $495, 38 X 36.
We have a pair of these subtle fern print chairs,
brand new for $395 each. 
They 'sit' large, but the scale is smaller, 29.5″ wide.
And the fun coastal version…
two available, $495 each.
Pair of the chairs with this brand new turquoise SLEEPER for $850,
and you've got a winning coastal look.  74″ wide.
And fyi…we just received a large shipment of sleepers
if you need a different color.  We'll post more next week. 
Great little champagne finish bedside tables or accent chests,
a SCORE at $125 each. 16X18X28
Just in on consignment, a very well made sofa in taupe
with blue fringed pillows, by CENTURY FURNITURE,
a true value at $895 80″wide.
Cuteness…shabby blue corner table,
just $95!  30X18.5X29.5
We love this wooden dining set,
very well built and high style.  $795.  60X30.5
Just in on consignment…we have the original receipt for this super rich chocolate sofa for $1,374,
our price $895.  82″ wide, in immaculate condition. 
Such a great scale, and a looker, too…$425, 48X15X42
Man cave bonanza!  Reclining sofa, $895, 88″wide,
matching recliner, $495.
Sleep like a boss tonight…complete king bedroom set, $1,495.  
Brand new showroom sample.
This wood and iron round coffee table has the WOW factor…
the top is actually a LAZY SUSAN!  $495, retails for $769.
50″ diameter X 18.5″ tall.  In like new condition.  
So pretty, and functional, too…the top opens for storage,
in beige linen, $395, 48X26X16
This won't last…multicolor wooden mirror, 26.5X31
We have a PAIR of tropical companion canvases,  very bold and beautiful, just $62 each.  30X45.
Two available, stressless style reclining chair and ottoman, 
just $395 each. 30″ wide.
This artisan made small scale console retailed for over $700,
score it here for $275.  32X12X31
Heavy glass topped dining table with black iron base,
$595.  72X42X29
Black wicker dining chairs, $165 each, sold in pairs only. 
You CAN'T GO WRONG with this nice coffee table for just $156!! 
CLOSEOUT OPPORTUNITY…we have 8 of these nice 
counter stools for just $125 each.  
Just in on consignment and in excellent condition,
rich chocolate reclining sofa, $695, large scale, 92″ wide.
An updated addition to your home…
urban modern coffee table $225, 23.5X47.5
matching end tables, two available, $125 each. 
Ready for a ONCE IN A LIFETIME deal?
Click to see the video of this
2.20ct VS1 clarity J color oval set in 14ky gold.
Was $15,995. Now $9,595!
Stay on trend this fall by layering these
Raymond Mazza (Made IN THE USA) long necklaces.
(t-b)
Baroque and coin pearl sterling silver, 17 inch chain, $295.
Seed pearl, 14kw gold 18 inch chain, $695.
Baroque pearl sterling silver 34 inch chain, $285.
David Yurman mabe pearl ring with
18ky gold accents, $345.
The citrine and smoky quartz, 14ky gold earrings
are the color of fall! Only $225!
Citrine is a perfect color for fall. 
 David Yurman sterling silver chain, 16 inch, $245.
David Yurman citrine enhancer, $295.
Have you ever seen a more beautiful ametrine before?
 11ct ametrine (a natural stone that occurs when amethyst and citrine are formed together) .24ctw of diamonds in 18ky gold, $1,295.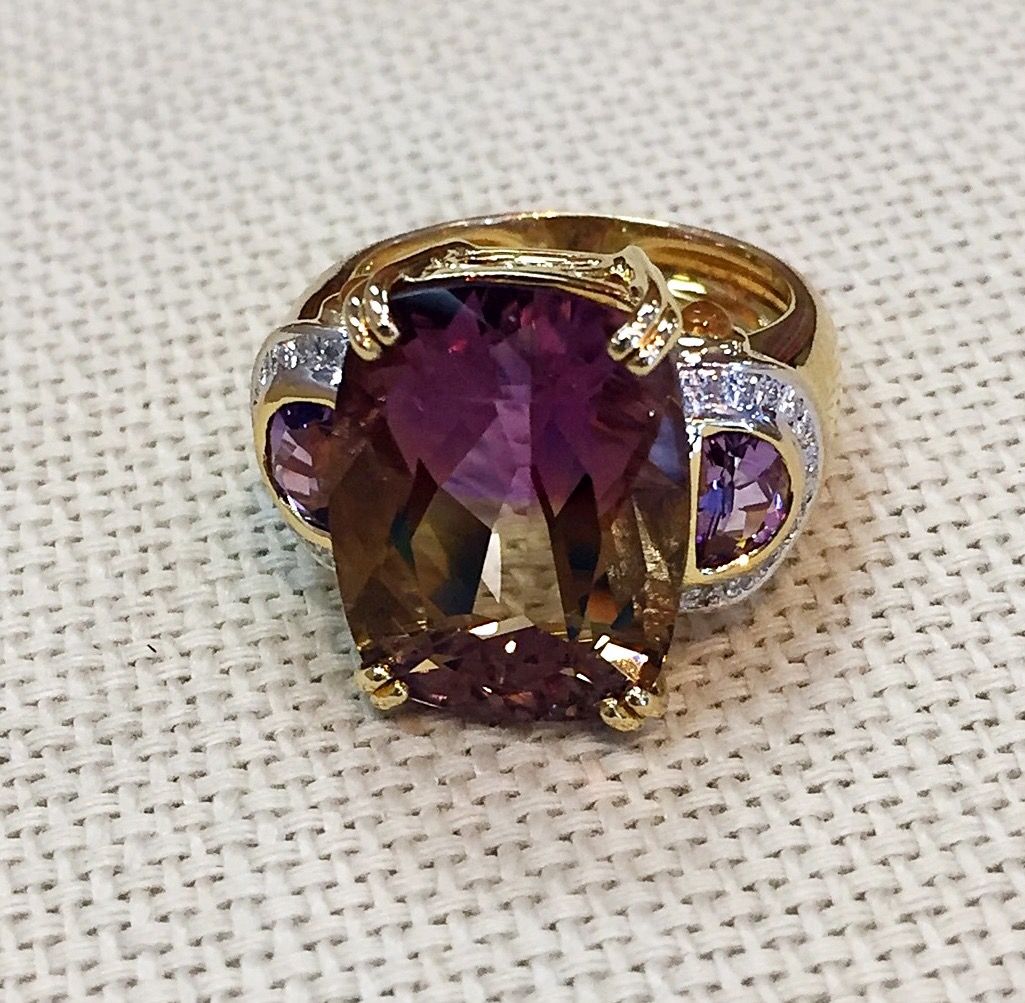 Fall in love with a look that is sure to carry you through
every season with these smokey quartz earrings and
matching pendant in 14ky gold.
Earrings $295.
Pendant $195.
What better gift to give than Charles Garnier earrings?
Smokey Quartz, Amethyst, Quartz, and Blue Topaz $155 each.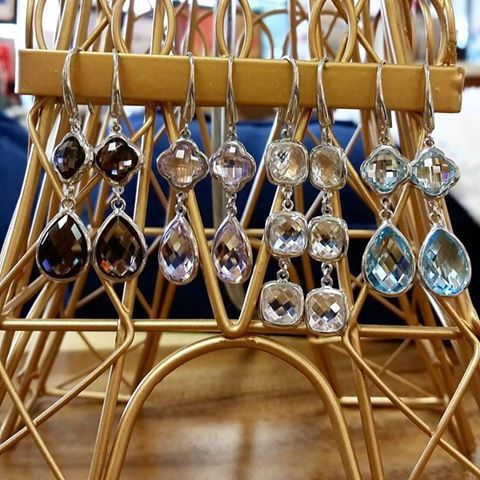 Just in on consignment!
Tiffany & Co. Luce necklace 18 inch, $195
Stuhrling stainless steel watch 23k gold overlay
with Cubic Zirconia bezel, $95.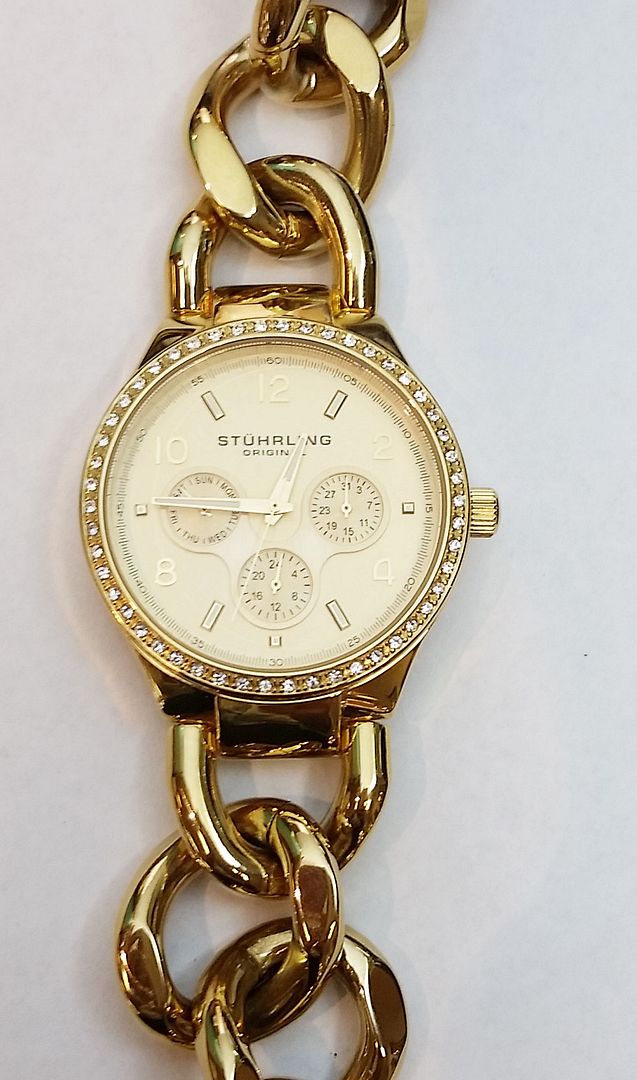 This Raymond Mazza diamond and 14ky gold ring is so regal.
$2,495.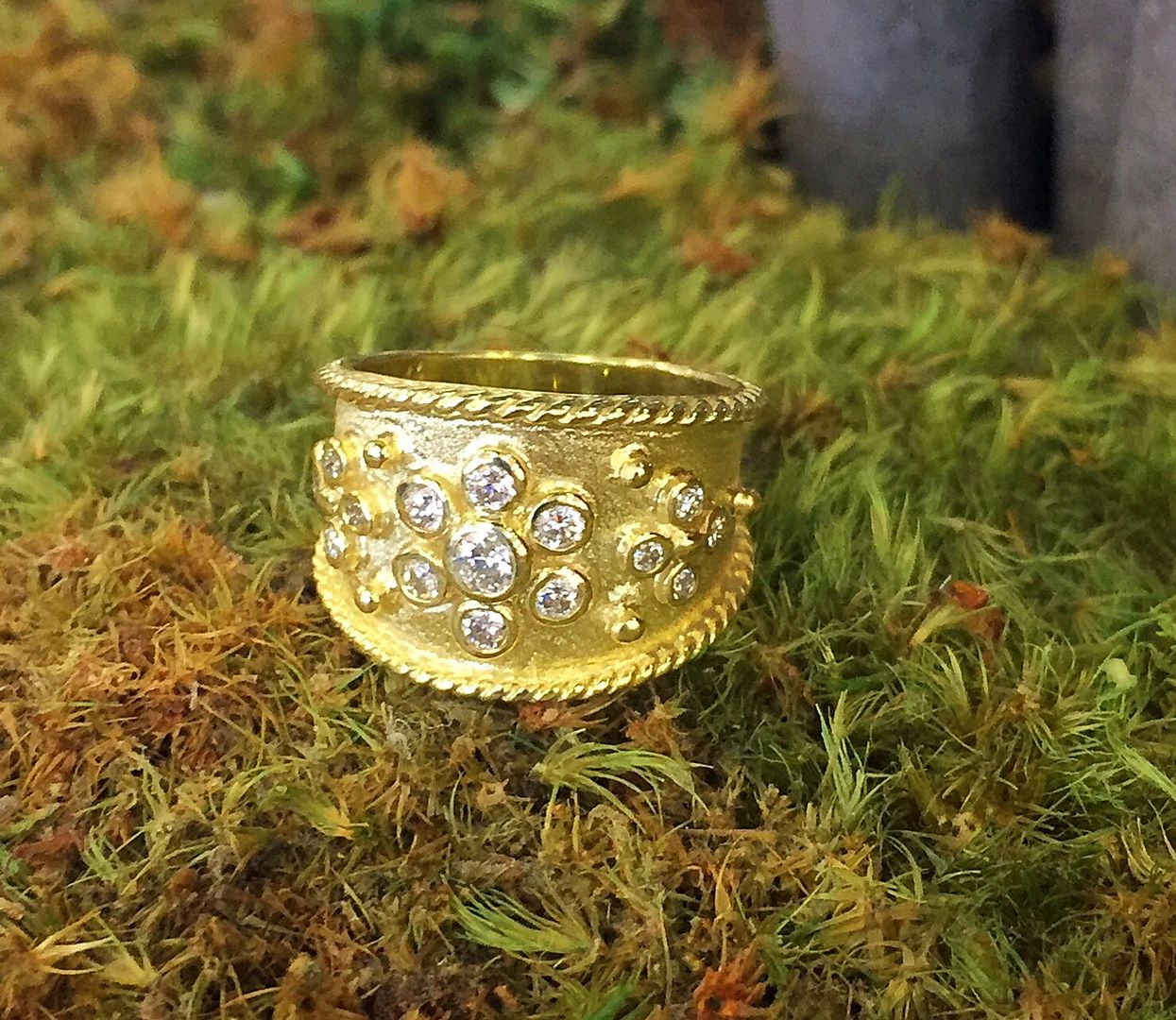 Nina Nguyen has the perfect jewelry for fall. 
The 14ky gold necklaces here are so natural and earthy
featuring "moss agate".
Top: $695 for pendant, 32 inch gold chain is $795.
Middle: 18 inch necklace, $1,395.
Faceted black spinel beaded 36 inch necklace
with gold accents, $395. 
~ALL OPAL AND TOURMALINE JEWELRY IS 20% TO 50% OFF
THIS MONTH FOR OCTOBER BABIES~
Nina Nguyen rainbow moonstone and opal 14ky gold
earrings that are on sale for $1,435.
These opal and sterling silver Nina Nguyen
earrings are on sale for $395!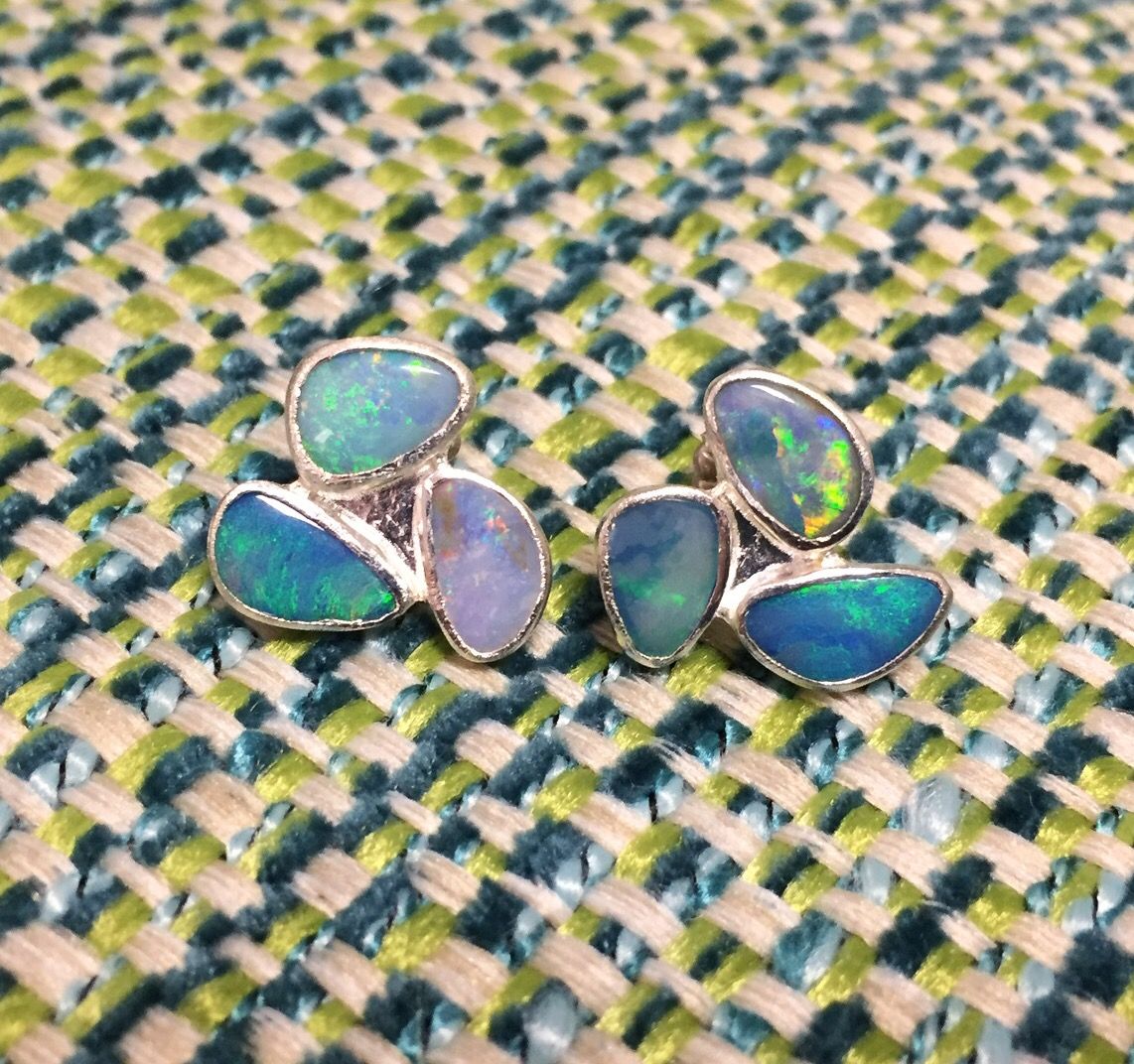 Opal love 
 we sure do love this Australian blue opal in 14ky gold designed by Nina too, $395.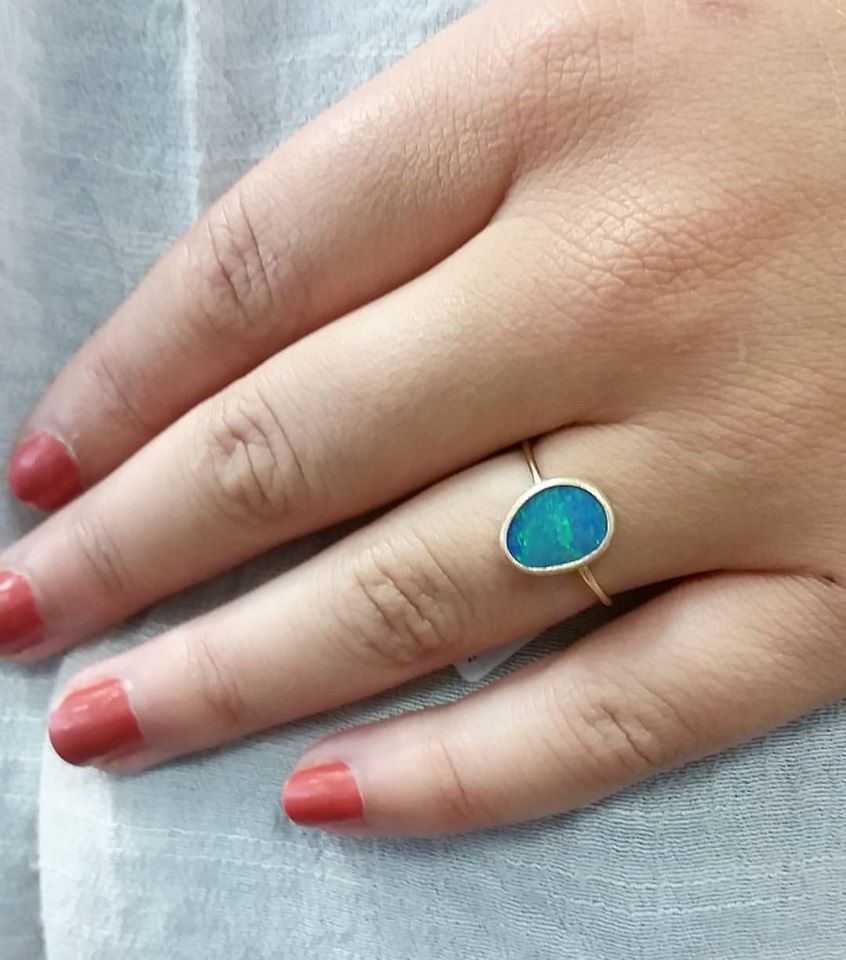 Opal inlay huggie 14ky gold earring. $445.
For the lady who has everything….
Treat her to this one of a kind 18ky gold jaguar pendant necklace. This stunner has over 5ctw yellow and orange sapphires, 2.30ct fire opal and .38ctw diamonds on an 18 inch chain.
On sale for the month of October for just $1,860.
What an affordable birthday gift idea for that October baby…
6mm opal and 14k rose gold studs. 25% off price $195.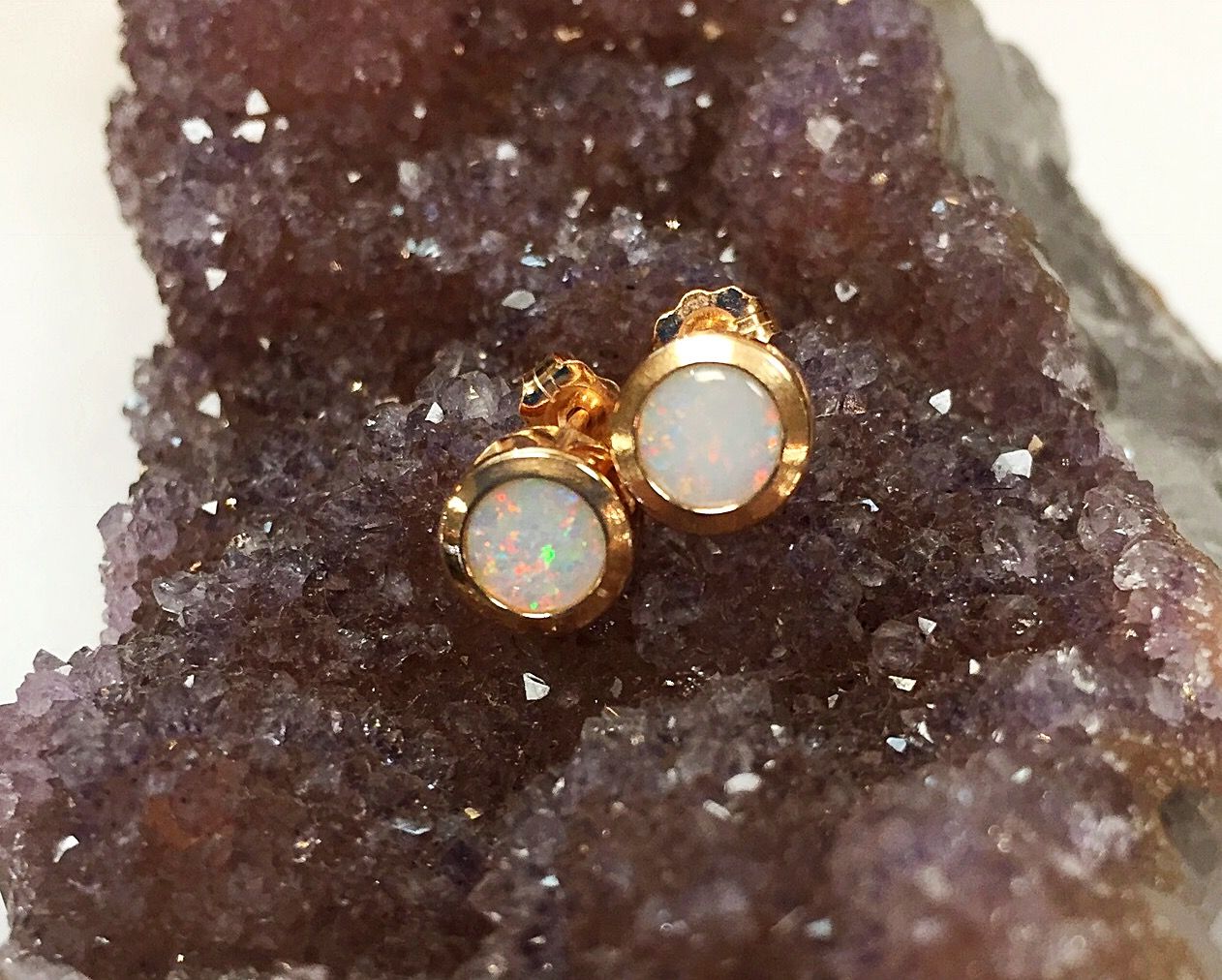 Raymond Mazza creates the classiest pieces. 
2.39ct.opal & .22ctw diamond 14ky gold ring on sale this month for only $1,596.
Opal omega back 14k gold earrings, sale price $1,836.
From ornate to simple we have you covered for that October baby. 
Green and pink tourmaline pendant in 14ky gold, sale price $395.
Pink tourmaline  22ky gold ring, sale price $635.
Look at the unique solid 22ky gold technique on this ring…$635.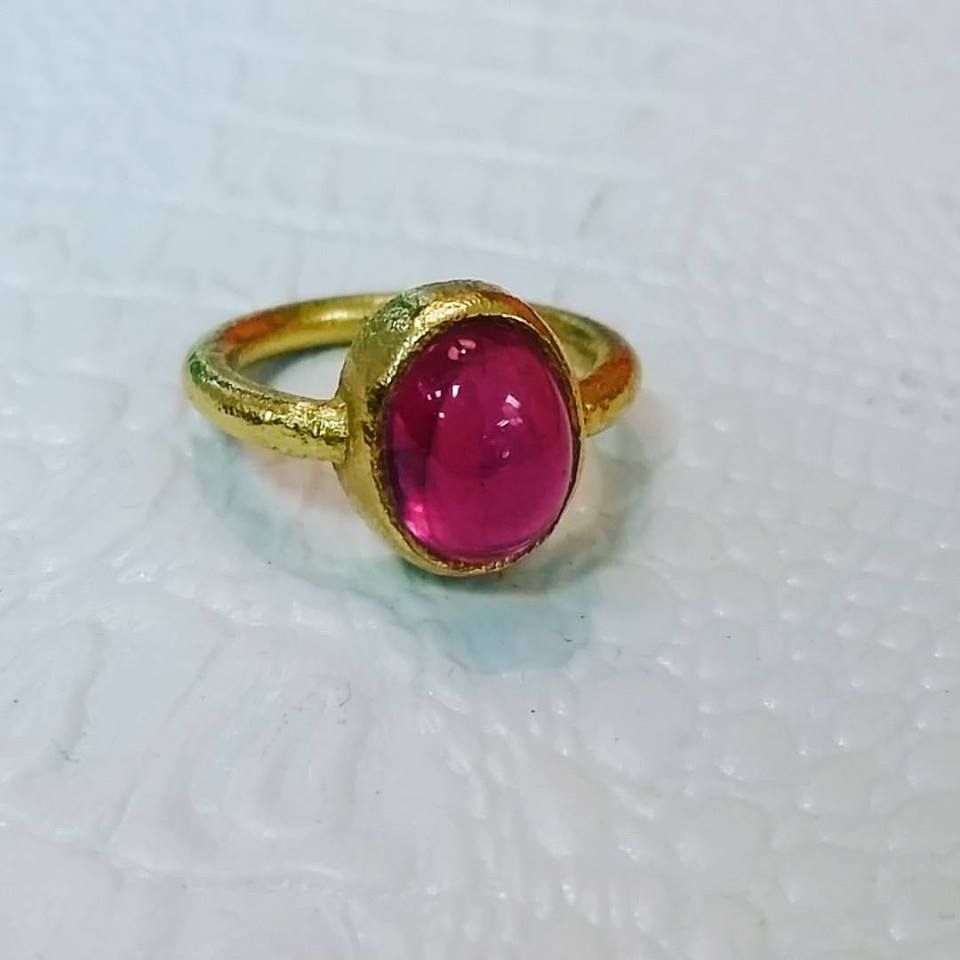 This  2.18ct  tourmaline is a fancy blue-green color with .30ct of diamonds in 14kw gold.  Sale price $1,595.
This David Yurman piece retails for $1,350 buy this pink tourmaline diamond ring this month for only $635.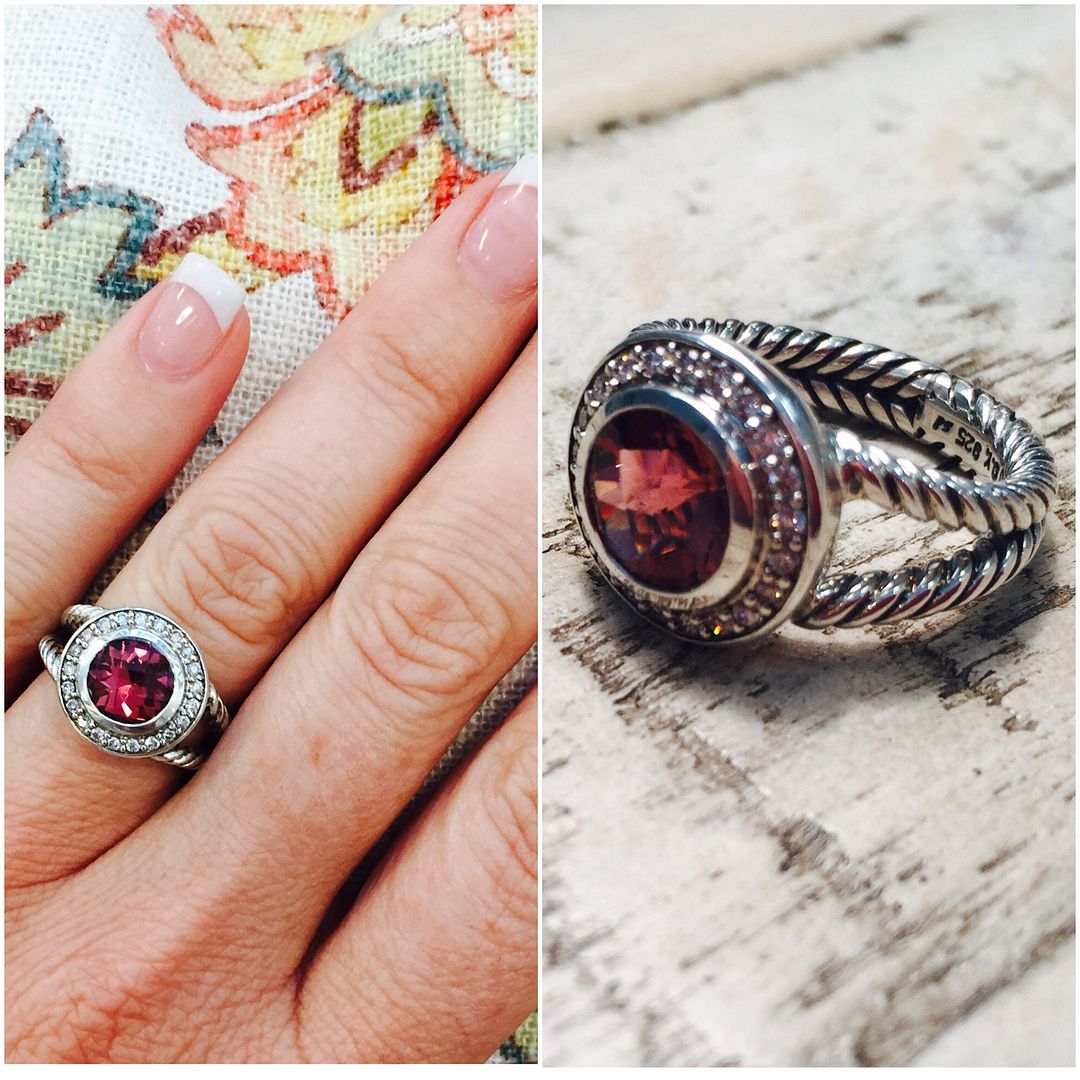 In honor of Breast Cancer Awareness month we are discounting all morganite jewelry.
These pieces are Allison-Kaufman Co. MADE IN USA
Ring:  Was $1,355. Now $995.
Necklace: Was $1,345. Now $995.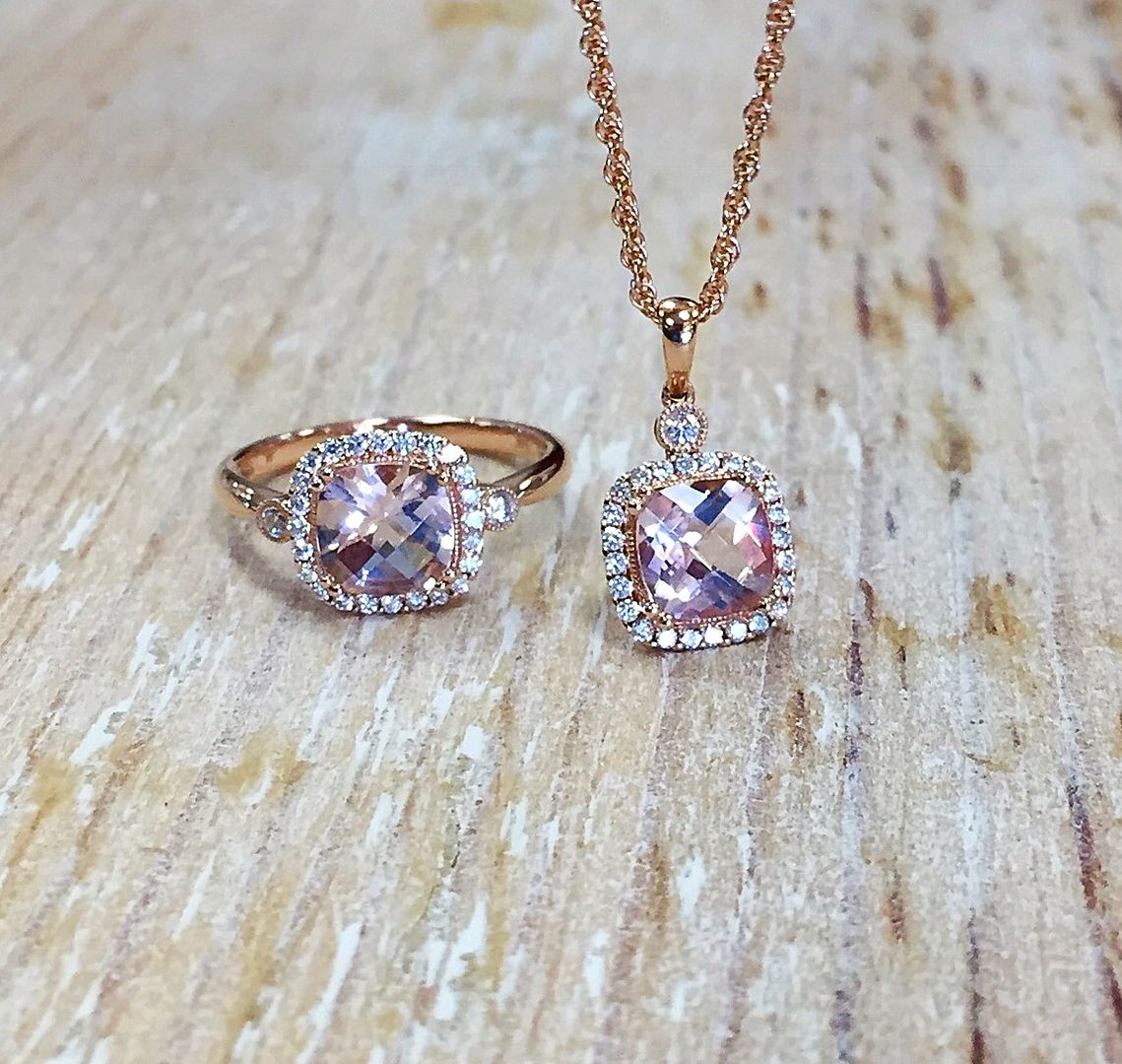 Tony Maccabi 2.3ct morganite with .29ctw
diamonds in 14kr gold. Sale price $1,195.
Le Vian 1.04ct morganite with .33ctw champagne
diamonds in 4kr gold. Sale price $1,195.
Allison- Kaufman 1.34ct morganite with .31ctw
diamonds in 14kr gold. $1,695.
Once again, stay safe everyone.  
We will post on instagram and facebook if 
we have to close for the storm.