Our message this week is simple…
GET IT TO US
and we'll GET IT TO THEM.
Our neighbors in Lumberton have been wiped out
by Hurricane Matthew.  They need EVERYTHING.
So before you come out shopping, please look around
the house and see what you can donate.  Soap, diapers,
pet food, canned goods, shoes, socks, blankets, pillows…
Get it to us and we'll get it to them.  
Here is the stash we have collected so far…
and we just received a $40 cash donation!  
Please bring what you can! 
After their basic needs are met, we anticipate that the folks in Lumberton will need furniture, bedding and much more and we will keep you updated as to how we can all help with this, too.
On with the show!
Ultra-glam silver king bedroom set, brand new market sample for $1,395. Set includes bed (headboard, footboard and rails),
tall dresser, chest of drawers, and bedside table.
Instant stylish dining room…
Trio of abstract art $145 each, 22.5×38.5.
Linen chairs $145 each (sold by the pair only, 6 available).
Chrome and glass dining table $795, 78.5×35.5
Rustic server with glass shelves, $495.
54x19x32
It's back!  If you missed it last time, we have this
Chesterfield sofa on the floor now! $995.  90″W
Just in on consignment…four Frontgate swivel
counter stools, $225 each, sold in pairs only.
What a bargain! See this Collezione Europa wine console
online for $1,080, buy it at Home Again for $380!
58″ wide X 20.5″ deep X 34.5″ high
The colors are simply awesome in this large scale
koi fish art $475. 52×40
Just in on consignment and made by high end maker
 Collezione Europa, leather sofa $895, 89″W.
coordinating loveseat (not shown) $595, 69.5″W
Small scale Chinoiserie tray top accent table by Bernhardt $295.
28.5×23.5×19.5
Comfy chocolate feather filled brown sofa, it retailed for
$1,500, our price $595. 78″W.
As modeled by our own Jesse,
this art is staggeringly beautiful…$425.  40.5×51
And its companion…be still my heart…$425.
Large scale, 40.5×51
So handsome…striped accent chair just $295, 33″W.
Unusual wine rack made out of a barrel, $125.
16″x34″
Small scale entertainment center $225.
54x21x56
These are MAJESTIC in person…
trio of framed abstract art $275 each,
may be bought separately. Large scale, 32×49
Kiwi green queen sleeper sofa, brand new for $995.
76″W
And in grey…..$995.
Just so pretty…17″ ginger jar, $42.
This picture is not great…but the art is!
Pair of companion koi fish art in blues and lime, $225 each.
30×38
This won't last…Tiffany blue coffee table $225.
40″ diameter
A super nice dinette in person…the chairs are hammered
copper and the seats are leather.  A super buy at $495.
Table 42″ diameter.
Want to save $1,800?
This Lillian August mercury glass coffee table retails for
$2237 online, our price is just $425, and it's in great condition.
41.5×41.5×20
Deal alert! This nice buffet by Alexander Julian
has been marked down to $450! The top drawer unit is removable.
Our original price $695.  64x24x40
Ultra high-end heavy candleholder figurines…a real touch of
richness for your home…$62 for the set.
Lovely wood console table in like new condition, $395.
50x18x29.5
Jaunty soft red club chair, and affordable $225, 38″W.
GORGEOUS IN PERSON.
Pair of coordinating coral art $145 each.  33×25
A great consignment score…Pottery Barn dining table
with lovely turned legs, $795, compare at $1,800.
As shown 108×42 (has two removable 18″ leaves)
So lifelike…wave art on canvas $42, 48×24.
This small scale console table is a deal at $95.
32x12x29
Rich coral slipcovered parsons chairs $72 each. Two available.
19″W
Deal alert…map console table just $195.
50x18x29.5
ON SALE…this brand new modern red sofa is
REDUCED to $650…come and get it!  86″W
Timeless American Drew dresser was $595, now just $476. (70x20x.6×38)
Just imagine how much you can store in this clothes armoire from Lexington, just $395! There are lots of shelves and also a hanging clothes pole behind the mirrored door. 
ECU Fans! Come get this aubergine loveseat by
Lazy-Boy in like new condition, just $395!
A gorgeous centerpiece for your fall table…votive globe
on a stand, $40
~Deal of the Month~
Now is your chance to own a pair of inside/out hoops
for a fraction of the normal retail price…
3.50ctw SI clarity H color diamonds set into 14kw gold. $3,895.
LOOK at this diamond ring, a once in a lifetime find…
with the whole kit and caboodle.
3ct certified center princess cut SI1 clarity H color
diamond accented with 4.91ctw diamonds set in platinum.
You get this custom engagement ring and matching bands for only $29,000.  Original receipt $73k!
CLICK FOR VIDEO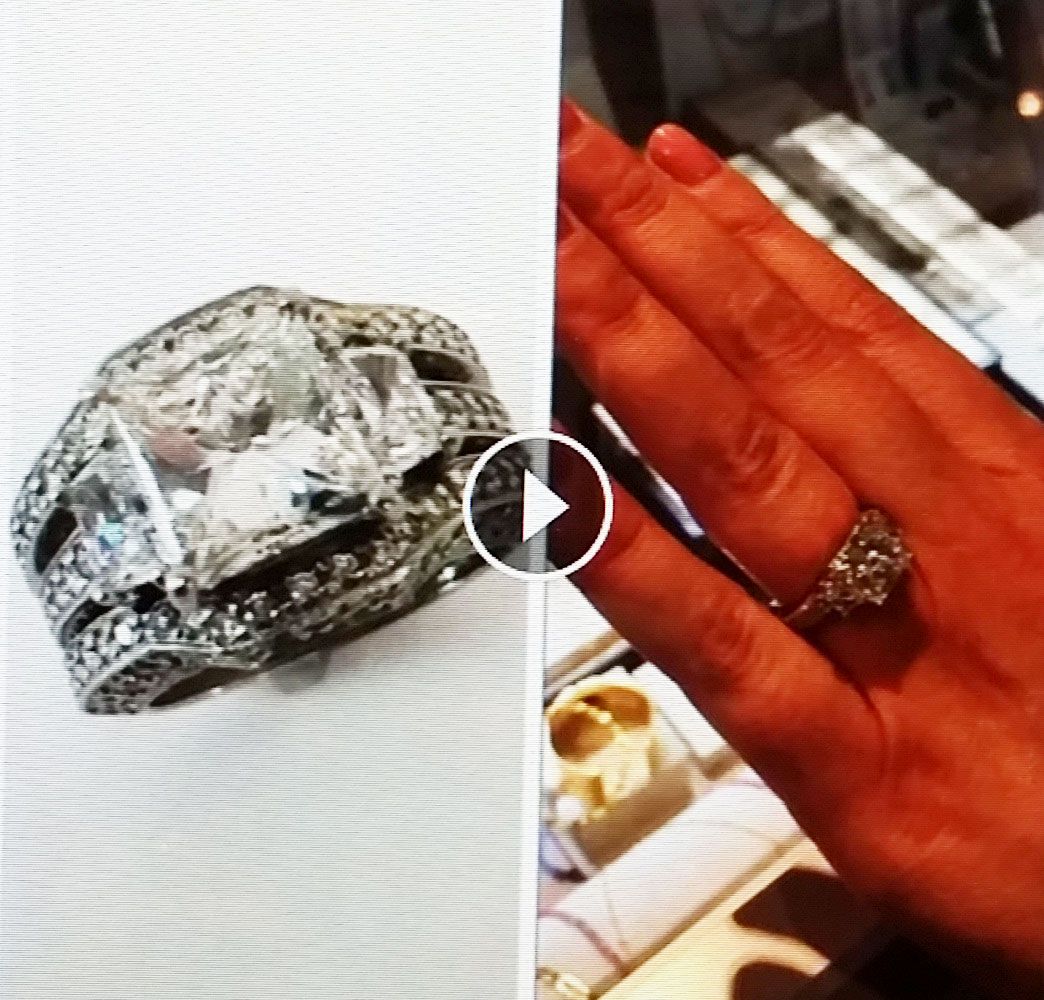 Speaking of a once in a lifetime find….
…sorry guys, Miss Mallory McCombs is officially taken.
Congratulations to Victor & Mallory!  
Just look at these two…so beautiful on the inside and out. XOXO
~Thank you for trusting us to find the perfect ring for Mallory~
John Hardy ENORMOUS Bamboo cuff, $1,195.
Lagos on consignment with .61tcw 4mm pave diamond Caviar 16 inch necklace. Retail $1995.  Buy here $1,095.
If you love a big ring…this one's for you.
David Yurman Albion sterling silver/white agate, size 7, just $895.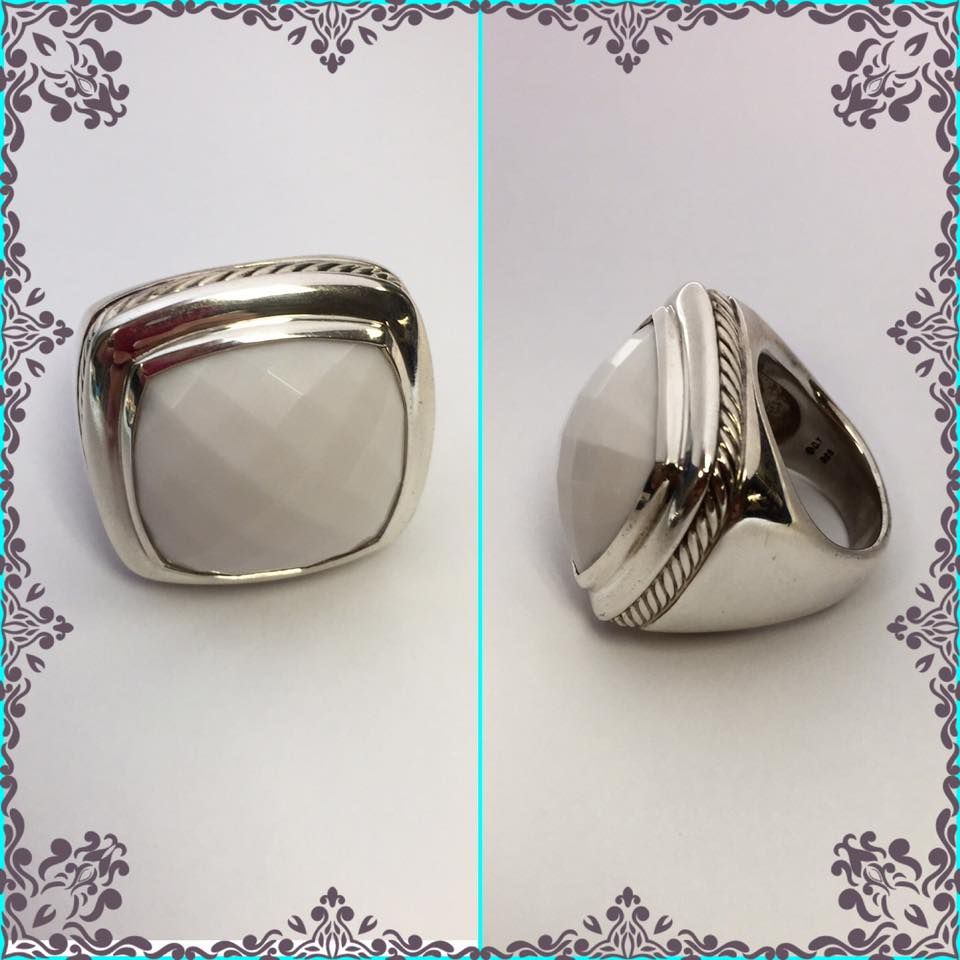 David Yurman yellow sapphire metro band
with 18ky gold accents. $575.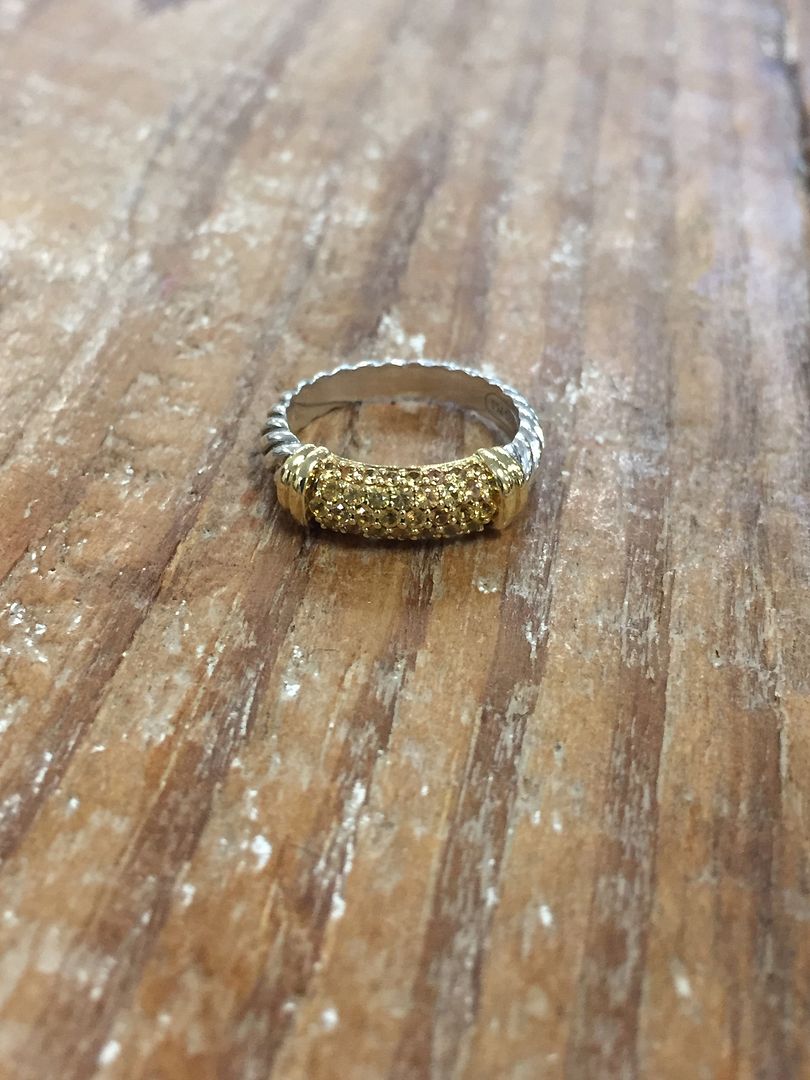 Diamond filigree 14kw gold stud earrings only $195.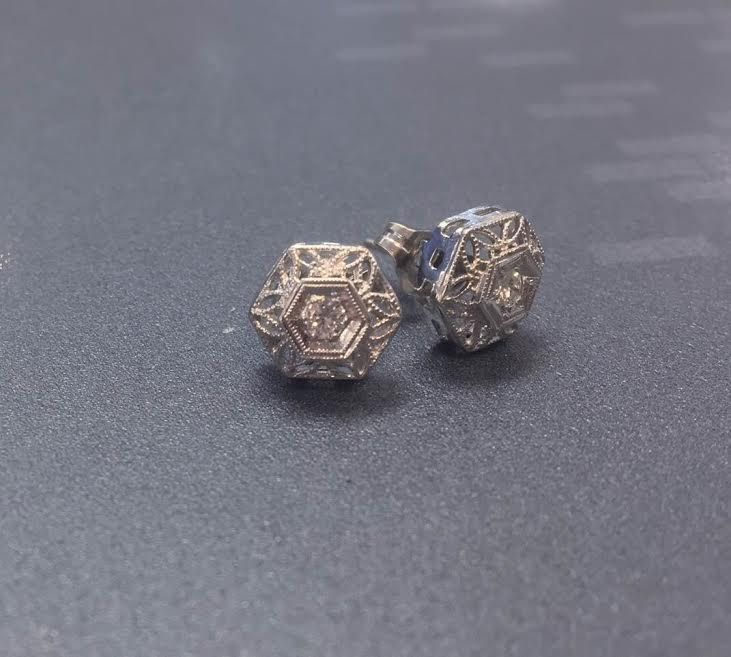 Your go-to fall earrings with smoky quartz in 14ky gold. $295.
Get the matching pendant for $195.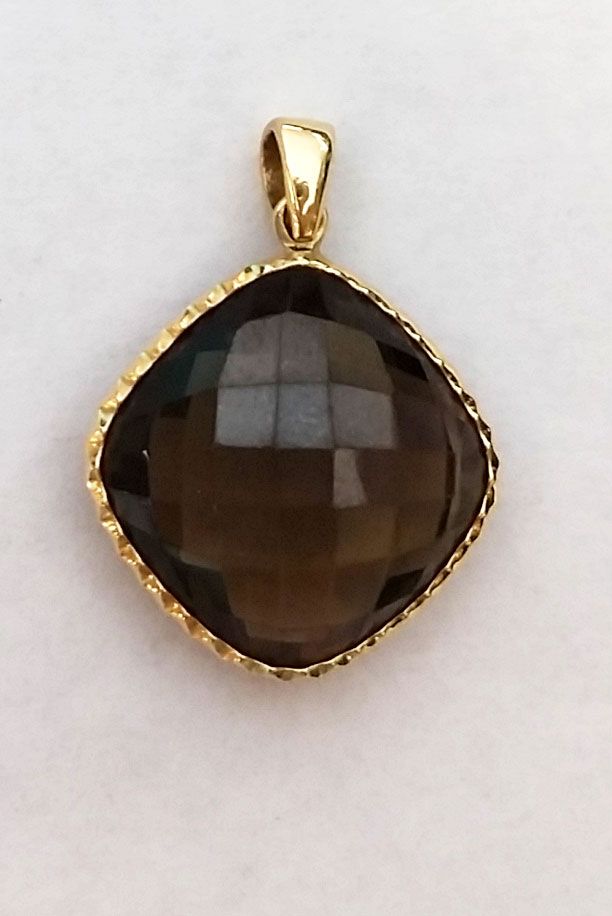 New Piece! .82ct Fancy yellow diamond, 1.53ctw diamond
in an 18kw gold halo style setting. $4,495.
Don't miss out on October's birthstone sale!
Opal, tourmaline, and morganite jewelry is all
20% to 50% off this month!
This awesome Nina Nguyen Designs Australian
opal in 14ky gold is only $395.
These druzy quartz, geode and turquoise dangle 22ky gold vermeil earrings by Nina are something you can wear with anything in your wardrobe.  $695.
Raymond Mazza designer nautical style earrings set with 6.84ctw opals in 14ky gold.  Sale price $1,695.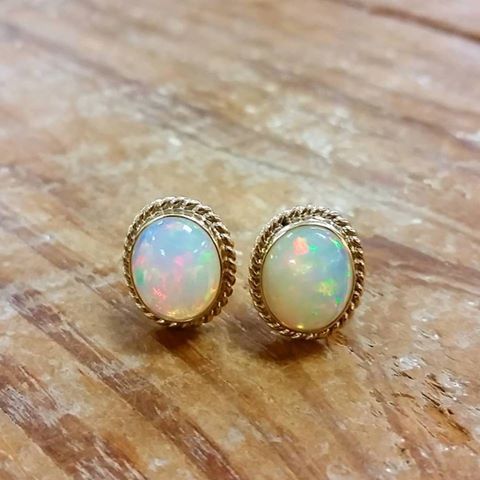 Mignon Faget designer champagne tourmaline ring
in solid 14ky gold.  Sale price $525.
1ctw morganite stud earrings in 14k rose gold. 
Sale price $525.
You won't even know these are on your ears they are so comfortable and also secure with omega backs.  These mabe pearl and diamond 18ky gold earrings are only $995.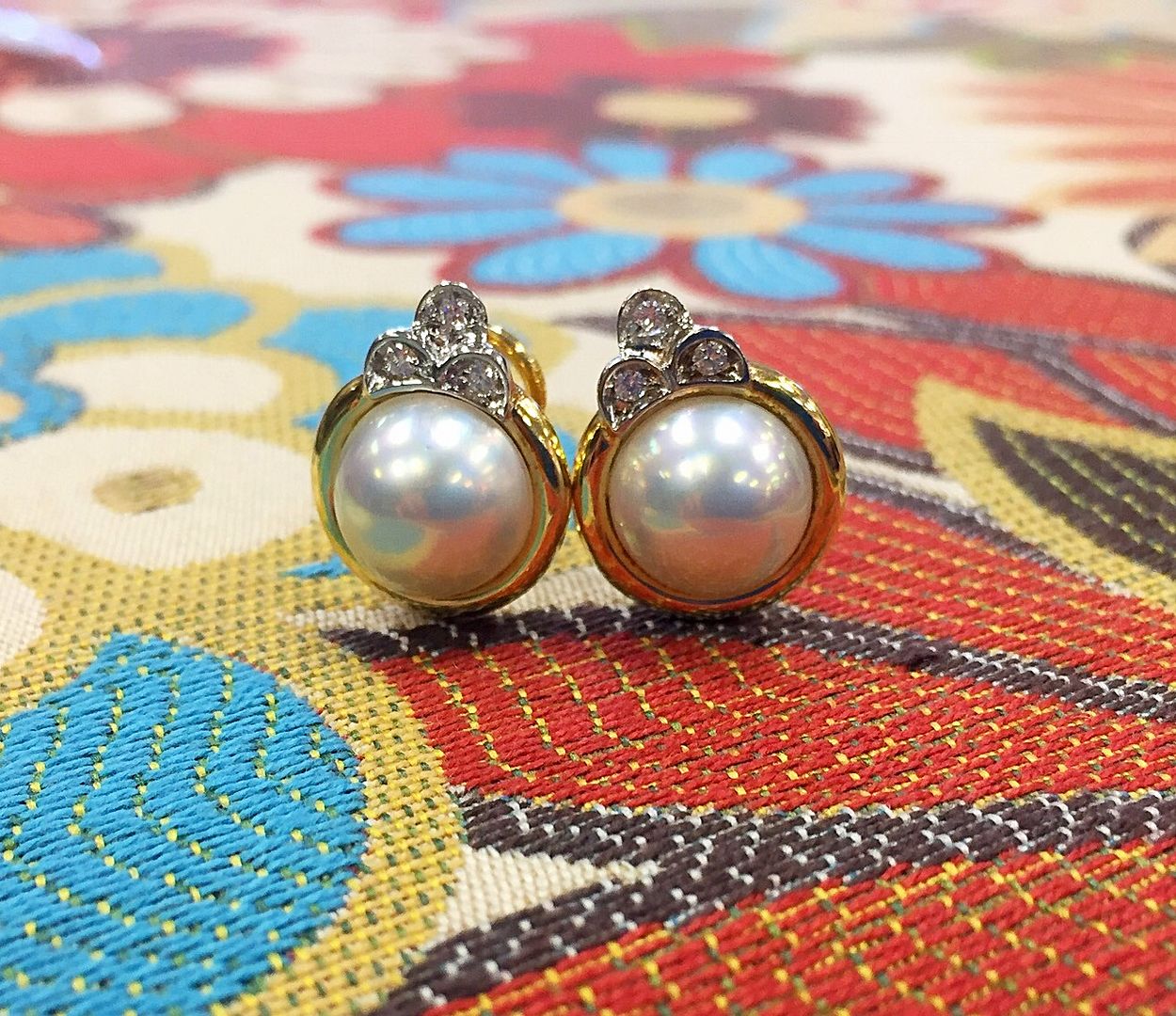 1.5ct blue topaz fancy cut accented by diamonds
set into 10kw gold. $195.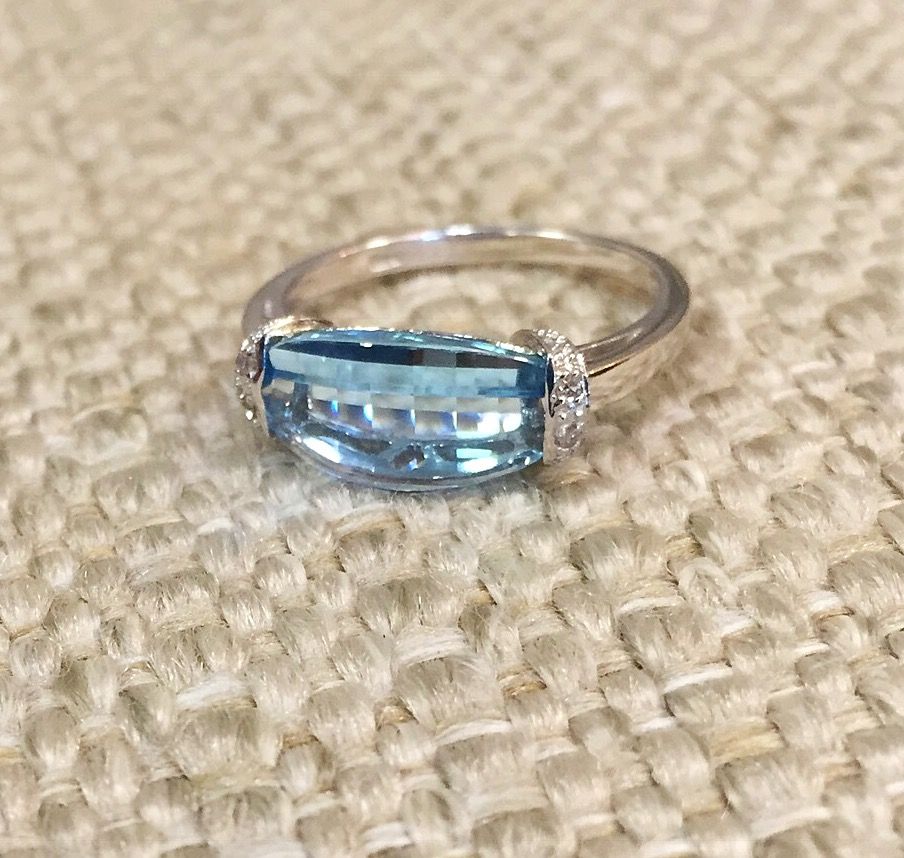 2ctw diamond SI/I H line bracelet in 14k white or yellow gold, 7 inches.  $1,995 each.
3ct Rose de France amethyst in a nautical
10k rose gold design, $195!
 .45ctw diamond filigree I/HI band 13mm width
in 14kw gold.  $595.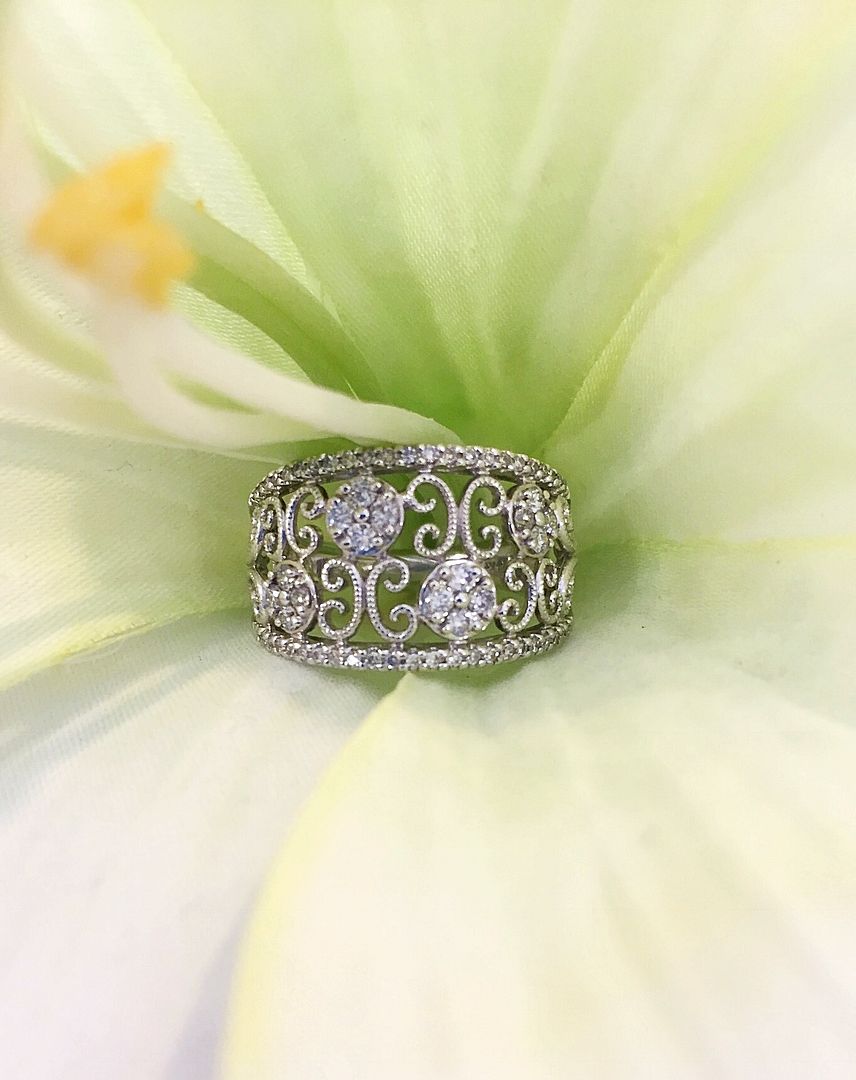 Michael Christoff designer necklace set with a mesmerizing 5ct paraiba tourmaline,1.86ctw of diamonds in 18kw gold, 18 inches. $7,635.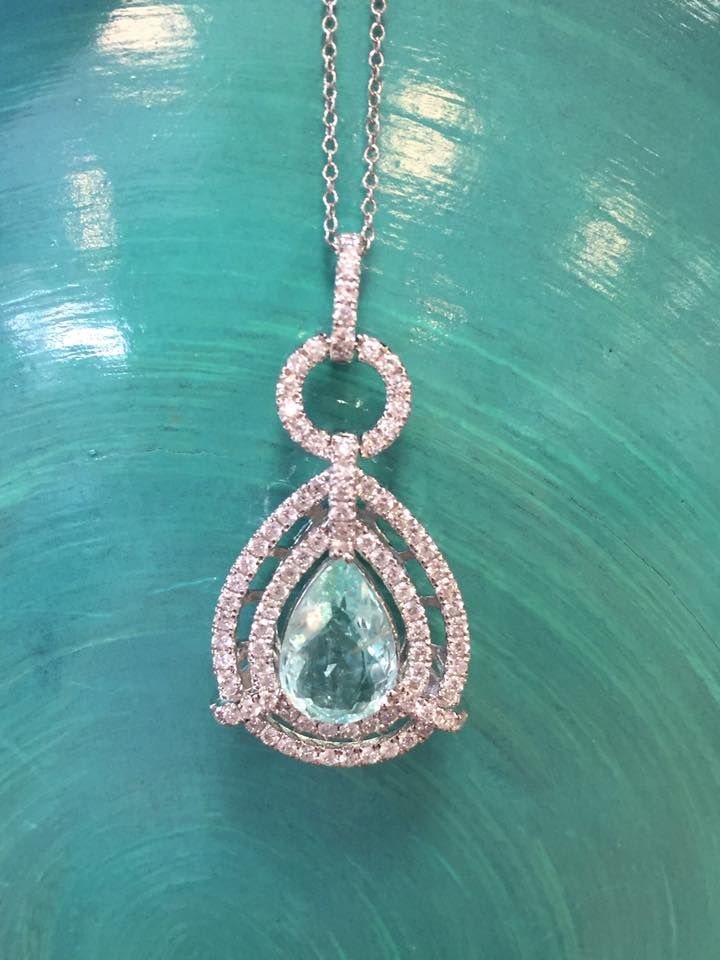 Don't let this get AWAY!
2ct FINE FINE FINE AQUAMARINE with diamond
accents in platinum. $2,195.
Make a statement in these Charles Garnier 18ky vermeil cuffs.
Lapis $595.
Two-tone $425.
JUST IN! New Tony Maccabi designer pieces.
 Pink coral, turquoise, red coral, lapis with quartz
overlay in 14ky gold. $995 each.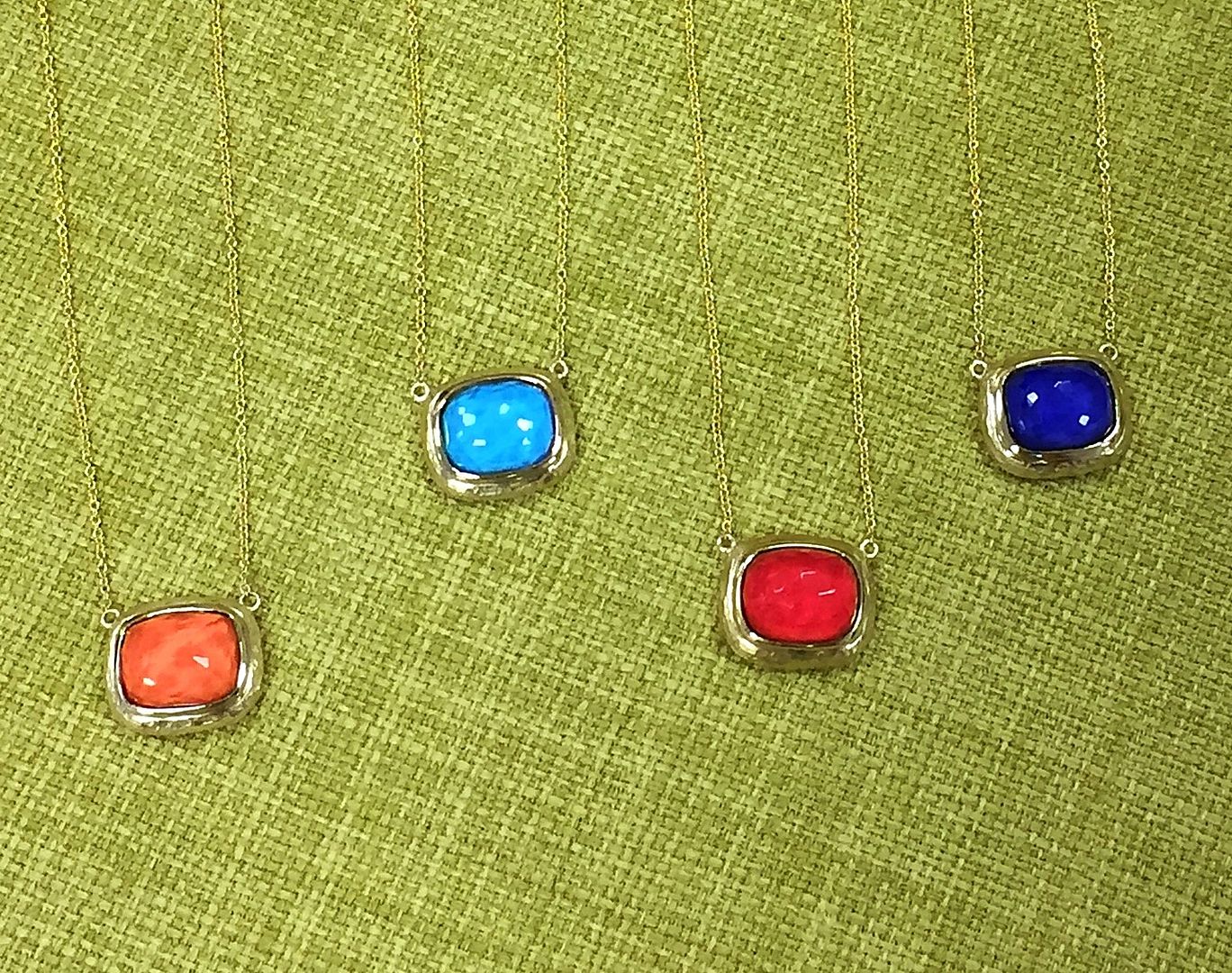 These necklaces by Tony Maccabi are everyones favorite.
Diamonds set into 14k white or yellow gold for only $885 each.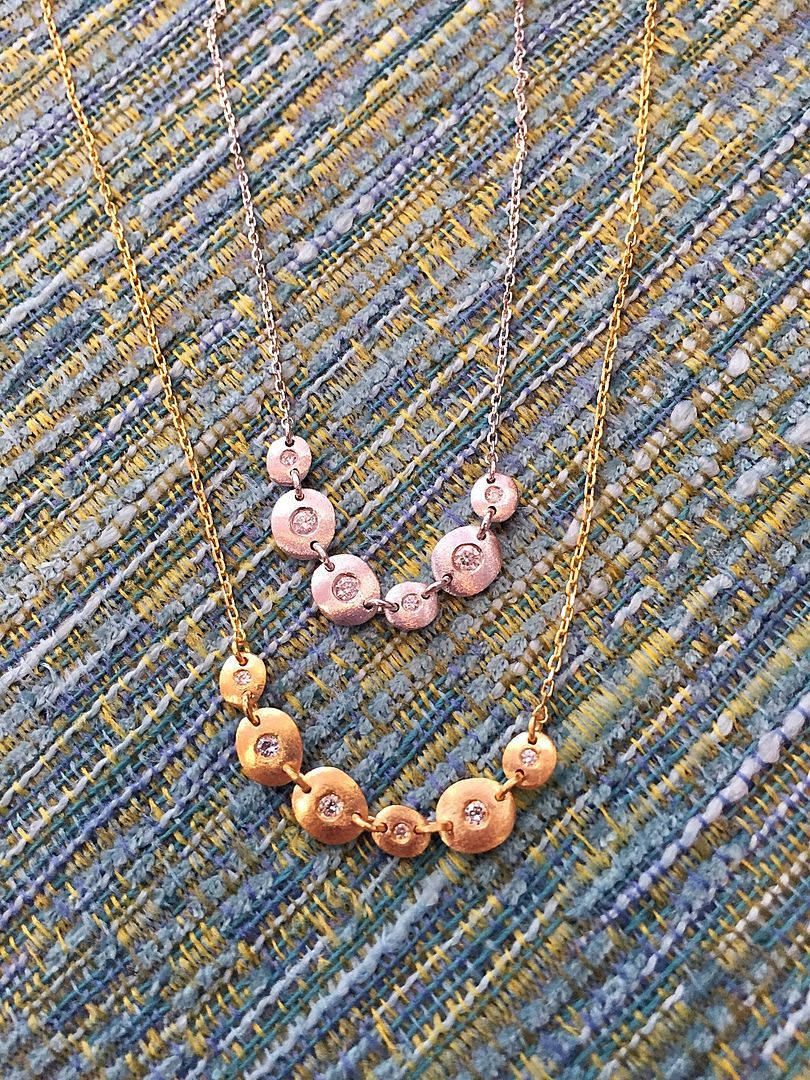 Stackable Tony Maccabi diamond band in 14k rose, white or yellow gold with a hammered texture.  $715 each.
We love this Tony piece with coral and quartz overlay
accented by a 14ky golden honey bee.  $1,415.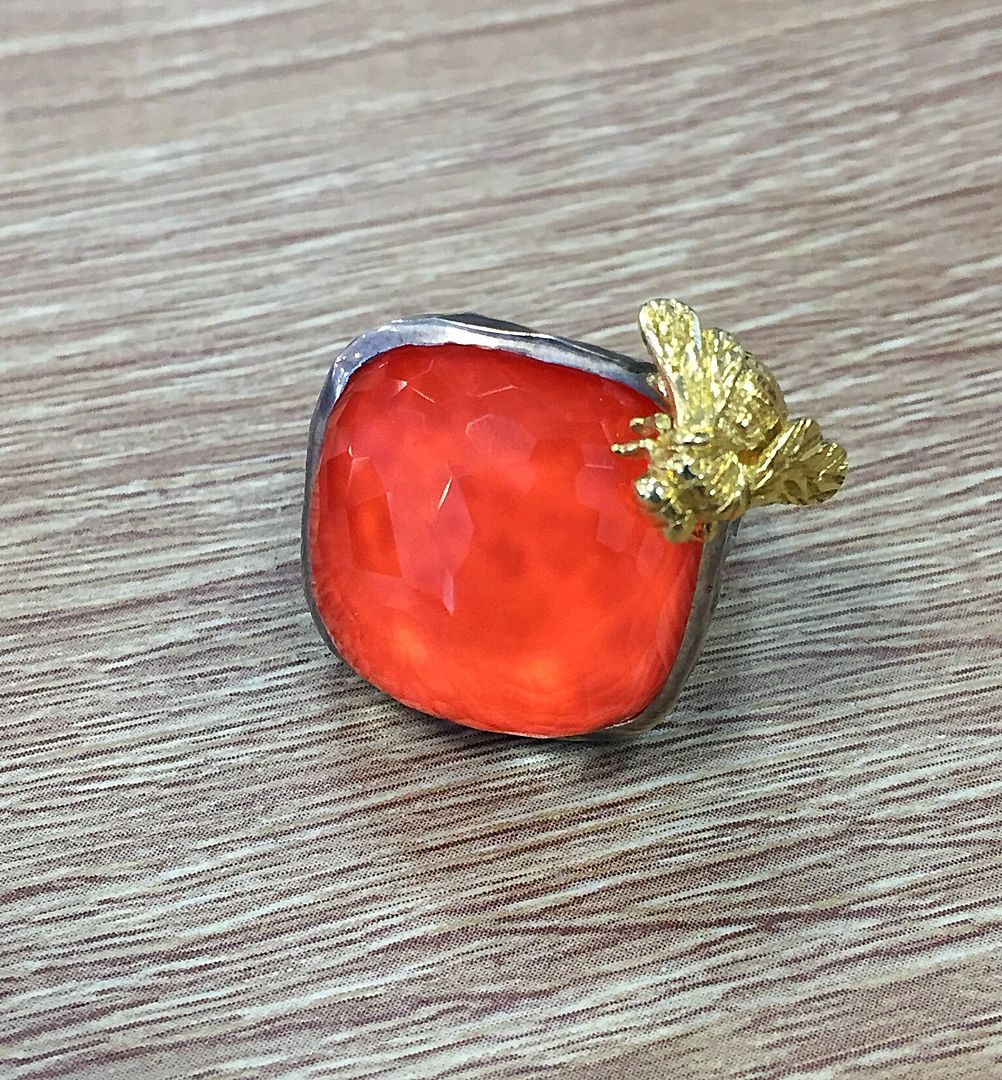 Look at the texture on this Tony Maccabi ring.
Bright blue chalcedony set into sterling silver
and 18ky gold only $885.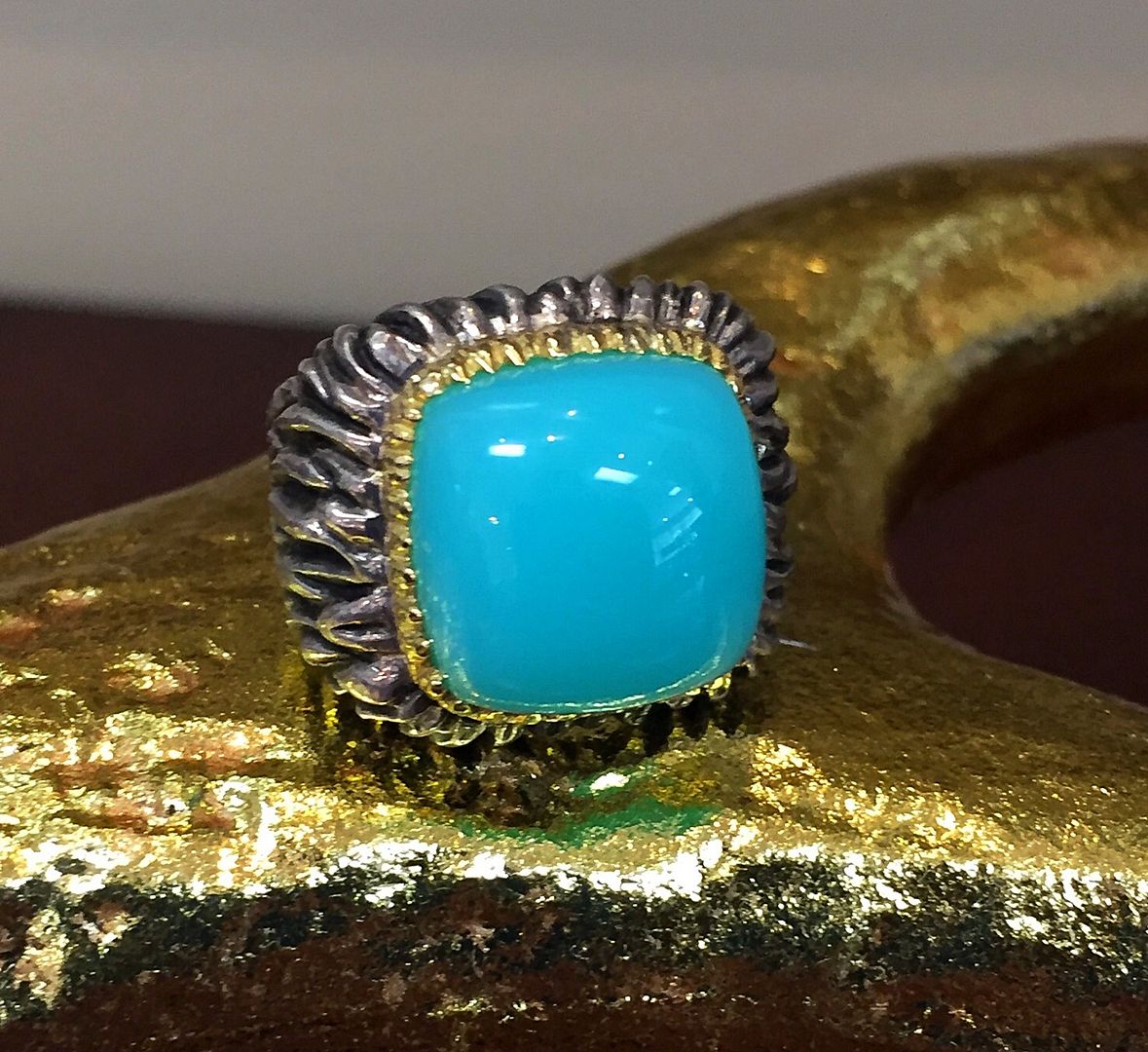 This exquisite necklace is a work of art.
Tony Maccabi Designs turquoise pendant with rutilated quartz overlay accented with .74ctw diamonds in 14kw gold, 16 inches. $4,995.
LOOK…try on and fall in love with this trio from Tony Maccabi.
Details below.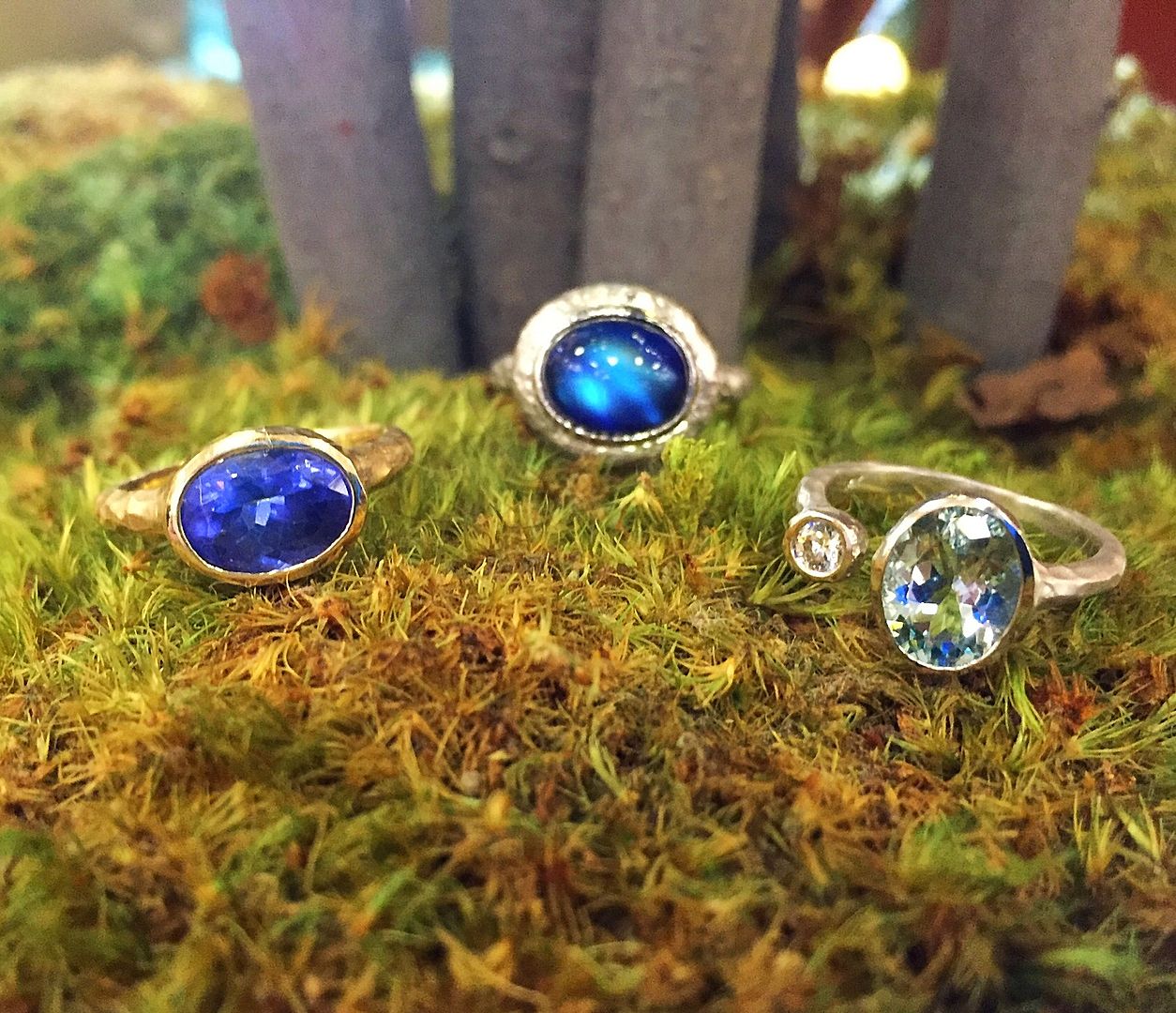 A 2.70ct tanzanite oval set into 14ky gold with a hammered texture. $1,985.
Onyx inlay with rainbow moonstone overlay in
a hammered 14kw gold ring. $2,135.
This unique bezel set ring is set with a  1.70ct aquamarine oval accented by a .15ct diamond in 14kw gold. $1,595.
This is not your average garnet…look at the fire.
 5.33ct garnet, .15ctw diamonds set into a 14k two-tone ring. $1,225.
Just a reminder…please bring in your donations this weekend for Lumberton relief effort.
You get it to us, we'll get it to them!