Some of us never want SUMMER to end…
…beach days, cookouts, boat rides…
And some of us can't wait for FALL…
cozy blankets, camp fires, football season…
But winter, spring, summer or fall…
come to the store with the
BEST BARGAINS of them all!  
On with the show…
and HAPPY LABOR DAY! 
(FYI, we will be closed on Monday).
If you like the summer best, (like Jeannie) you'll want to snag this 5 piece
set by WINSTON.  Just one of the swivel chairs retails for $595, we have this entire 5 piece set for $895.  In great condition.  
Table 48.5 diameter x 39″H
But if you prefer the fall (like Jenna),
imagine holiday dinners around this wonderful set!  
Just in on consignment and in LIKE NEW condition…
just $795, 79×44
The one we all ADORE…
bubbles chandelier in gold, $395, 36″ diameter.
You can get a better idea of the scale
as displayed by Jesse! Love.
What a statement!  The colors are magnificent in person.
Large gold & blue abstract art just $395, Huge, 72×48.
You need to see the beauty of this
Sheesham wood console table in person, just $395, 54x18x30.5.
Slipcovered sofa by Engender in like new condition!
$805, 84″W.
How much fun and the start of a great room…
settee with ottoman in like new condition, $695, 56″W.
Just in…some great accent chairs!
Here is an updated wing-back chair in soft rust,
$395 each (two available). 30″W
And we also have them in ivory…
two available, just $395 each!
Take a look at this gorgeous 'Aquarius' desk by Lexington.
It has a soft green faux croc finish trimmed in rich wood.
Retails for $1,399, our price just $595.
58x28x30.5 
Get a great looking stressless style recliner with the ottoman
for a lot less, in light beige, $495, 34″W.
It is not unheard of for us to be sitting outside on Christmas Day…
so make sure you're ready with this super nice set by TROPITONE!
It retails for $3,000+, our price $895.
Table 66x40x2835
So stylish!  Cowhide covered modern bench,
$295, 48x24x15
Tufted grey bonded leather ottoman,
a super buy at $295. 36x33x18.
Super large 'Day at the Beach' art on canvas $125.
48×40
Just in…
Blue-green four door cabinet $425, 48x15x42
Also available in off white shown here!
This queen upholstered headboard in a soft celadon embossed ostrich
leather by ANNE SELKE retails for over $2,200… our price just $795.
We love this!  This white bench with a fun geometric fabric retails for
$480 our price just $295.  57×17.5×26
This won't last…
Green/gold jewelry armoire $425, 19×11.5×47.
How handsome is this rustic media console??
$495, 50x19x30
We also have another great media center, this is is a bit larger, 
take it home for $695.  70x19x32.5
We have two of these matching bombe chests that are perfect in a foyer or even as bedside tables!  One is in great condition at $345, and one has
a little damage to one corner, so it's $295.
40x19x33
Get this luxurious burl chest by AMERICAN DREW
for just $595! 70×20.5×38.
This Lazy-Boy coffee table was just purchased in May for $577.
Our price just $325. 56x20x20
Speaking of rustic, this cabinet has such a great look
for $375, 47.5x16x30
Open up your space with this rustic wood tall
window-style mirror, $145.
22.5×62.5
So much fun…huge desk-style floor lamp in red, $145.
We also have it in black!  Brand new showroom sample.
Sometimes you just need a small scale foyer table…and this little red guy won't break the bank at $125, 30x15x31
Just in…this is the coolest and most useful storage tower by 
POTTERY BARN!  One one side, a bulletin board, on the other side a mirror, and all of it on a swiveling stand!  $425. 
20.25×20.25×69
This is not a great image, but this large running horse canvas
is very rich in person, $125, 54×27
Just in on consignment…
get a great buy on this dining room table and six chairs for just $525.
As shown 60×42, comes with additional 18″ leaf.
We all just love this!  
Lighted beach sign $62, 42.5×13.25.
This grey-green console with turned legs is a beauty for
$275, 42x14x30.5
Tile inlay dinette set PRICED TO MOVE at $395,
48″ diameter.
We also have the matching pub set for just $295, 36″ diameter.
Like new condition!
STUNNING accessories are everywhere in the store…
shown here from $10 – $24. 
Small accent table/desk just $165, 34×19.5×30.5.

This unique and ultra high end elephant lamp has a small bit of damage,
so it's on sale for just $50!!  31″H.
Classic breakfront with clean lines, a deal at $295.
Queen poster bed, $450. 
Mercury glass lamps, $52 each. 
In virtually like new condition, we have a PAIR of these fun geometric
cubes for just $42 each.  22x22x13
PLEASE KEEP SENDING THEM OUR WAY…
David Yurman bracelets
come in and they don't even make it into the case!  
We have a long list of BUYERS for David Yurman cuffs or bangles…
so get yours SOLD for CASH QUICK!
We've got a DEAL for YOU
to make it worth coming out in the rain!
~Vahan sent us a box of discontinued items
that we have been authorized to sell for 40% OFF~
Hurry IN, They go back next Tuesday, September 7th.
After September 7th, these are gone…at 40% OFF.
There are so many styles to choose from,
and at 40% OFF, you can buy two! As an example,
a bracelet that normally retails at $1,475
will be yours for $885! Financing available.
There are a lot of fantastic events happening in September…
…like the engagement of Brad and Erika. Adorbs!
Congrats to you both!  
We enjoyed working with Brad, the groom, and we can't wait
to meet your beautiful bride to be.
Just look at this ring…schedule an appointment
to make their dreams a reality.
~JUST IN ON CONSIGNMENT~
Retired, David Yurman, Renaissance citrine and peridot ring
in solid 18ky gold and sterling silver, $495.
Tiffany & Co.  Paloma Picasso stainless steel watch with
black leather band.  Retail $750.  Here $395.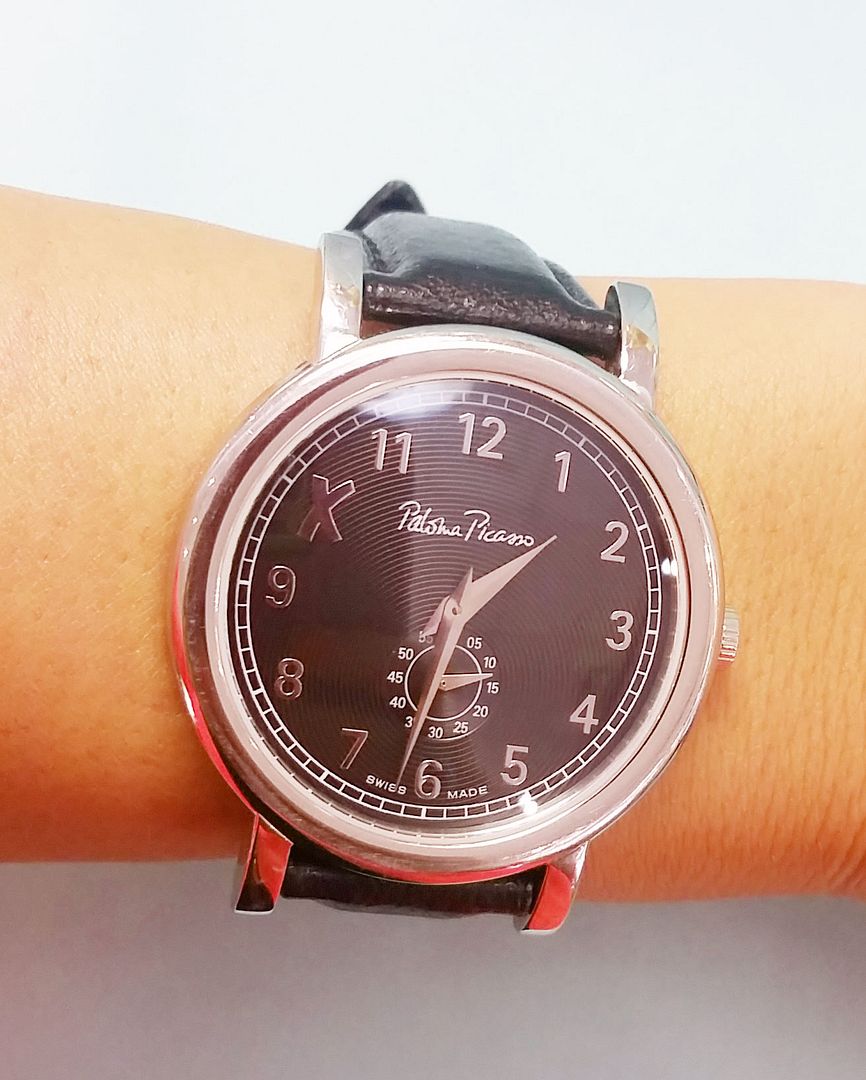 Tiffany & Co. Paloma Picasso Heart sterling silver ring.
  Retail $500.  Here $345.
We are celebrating the September Birthstone:
THE SAPPHIRE!
~ALL SAPPHIRES ARE 20% to 50% OFF THIS MONTH~
(l-r)
Roman+Jules .07ctw diamond and .25ctw sapphire mil-grain
wedding band in 14kw gold.  Sale price $575.
S. Kashi designer band with .35ctw sapphire and .33ctw diamond,
14kw gold.  Sale price $1,295.
This ring is special for two reasons:
1. It is a MONTANA sapphire that is over 1.5ct. (RARE)
2. It is also a BI-COLOR sapphire with green and blue.
1.65ct Montana sapphire accented with .44ctw of
diamonds in 18kwg. Sale price $3,995.
Sapphire eternity band in 18ky gold, size 7.5.  Sale price $235.
(These can be ordered in any finger size)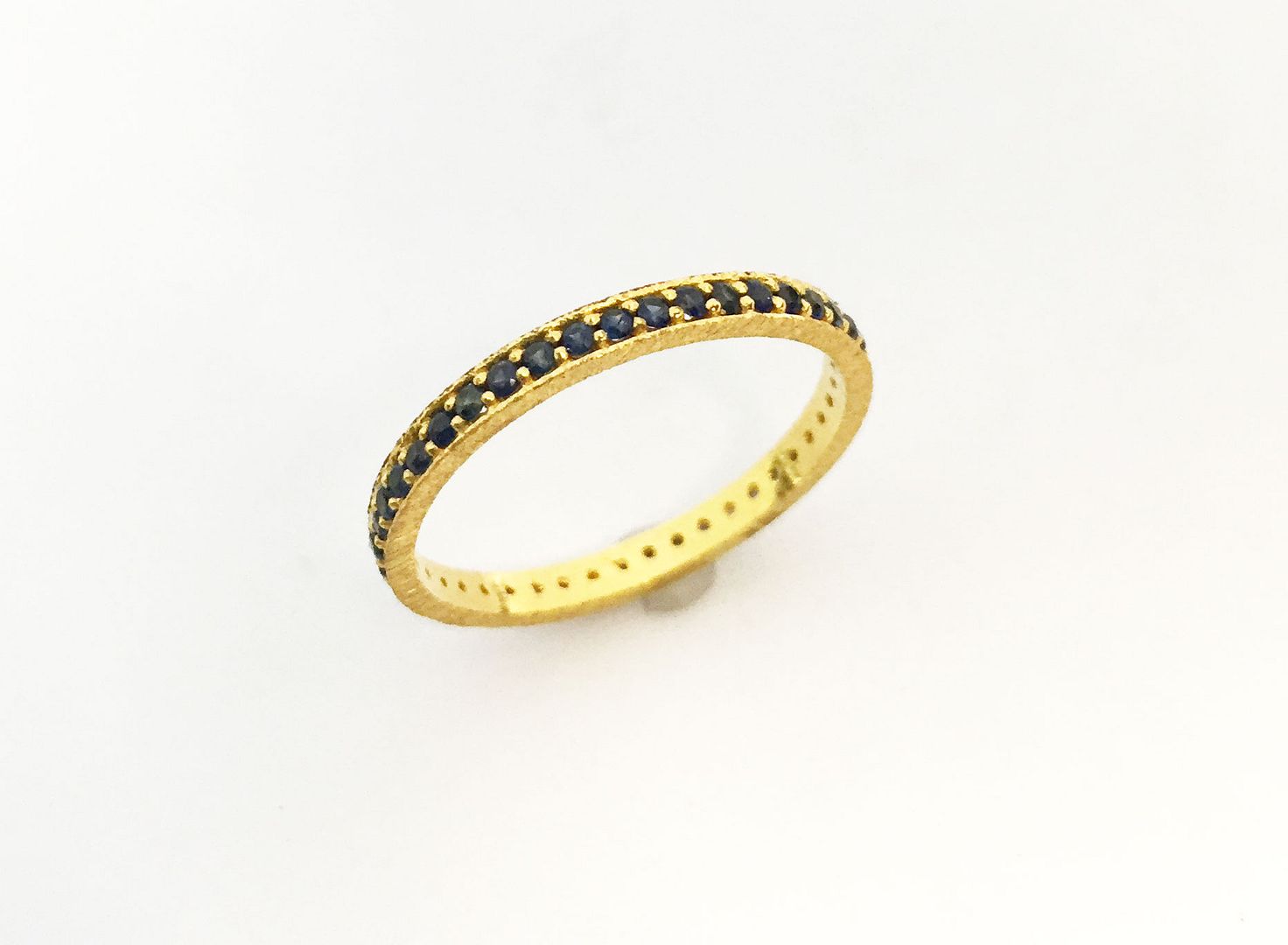 Edwardian period earrings with original box.
.30ctw round in the dangle accented by .30ctw sapphires and .20ctw diamonds throughout in 14k two tone gold leverback.  Sale price $2,195.
This ring reminds us of the fashionable designer Alex Sepkus.
1ct blue sapphire oval accented by diamonds in 14ky gold.  Sale price $275.
When only the best will do.
3.13ctw sapphire and 5.30ctw diamond omega back
earrings in 18kw gold.  Sale price $10,825.
Art Deco antique ring set with a .80ct diamond with .20ctw diamond accents and .10ctw sapphire trillions set into platinum. 
Sale price $2,835.
.31ct sapphire accented by .33ctw diamonds in 14kw gold. 
Sale price $1,275.
This stackable sapphire and diamond band in 14kw gold. 
Sale price, $365.
1.5ct sapphire oval bezel set accented by 1.30ctw diamonds in platinum.
  Sale price $3,345.
(l-r)  S.Kashi stackable band with .34ctw blue sapphires alternated
by .18ctw diamonds set into 14ky gold.  Sale price $775.
Roman+Jules .49ctw sapphire and .20ctw diamond band in 14kw gold. 
Sale price $995.
This gorgeous cuff would be a family heirloom to pass down. 
Set with pearls, 3ctw sapphires and 1.5ctw diamonds set into 18ky gold.
  Sale price $2,875.
~Check it out~
~September Sapphire Sale~
Like this Michael Christoff designer ring with  3ct aquamarine with a .63ct sapphire halo and .16ct diamond in 14kw gold.  Sale price $955.
Art Deco, 1920's ring with sapphire and diamond  in platinum. 
Sale price, $1,355.
Such a sweet deal. 1.01ctw Sapphire accented by .44ctw of
diamonds in 18k white gold.  Sale price $1,795.
This Allison-Kaufman piece is 50% OFF!
Set with 1.74 Ctw green, pink, blue, yellow sapphires, .18ctw of
diamonds set into 14kw gold, $995.
 .72 sapphire marquises accented with 1.07ctw in 14kw gold.
  Sale price $1,495.
This Allison-Kaufman piece is a gem with a generous sale price.
.93ctw sapphires and 1.05 ctw diamonds in 14kw gold.  Sale price $975.
These studs are so cute with 1.49ctw sapphire and .04ctw
diamond studs in 18kw gold.  Sale price $995.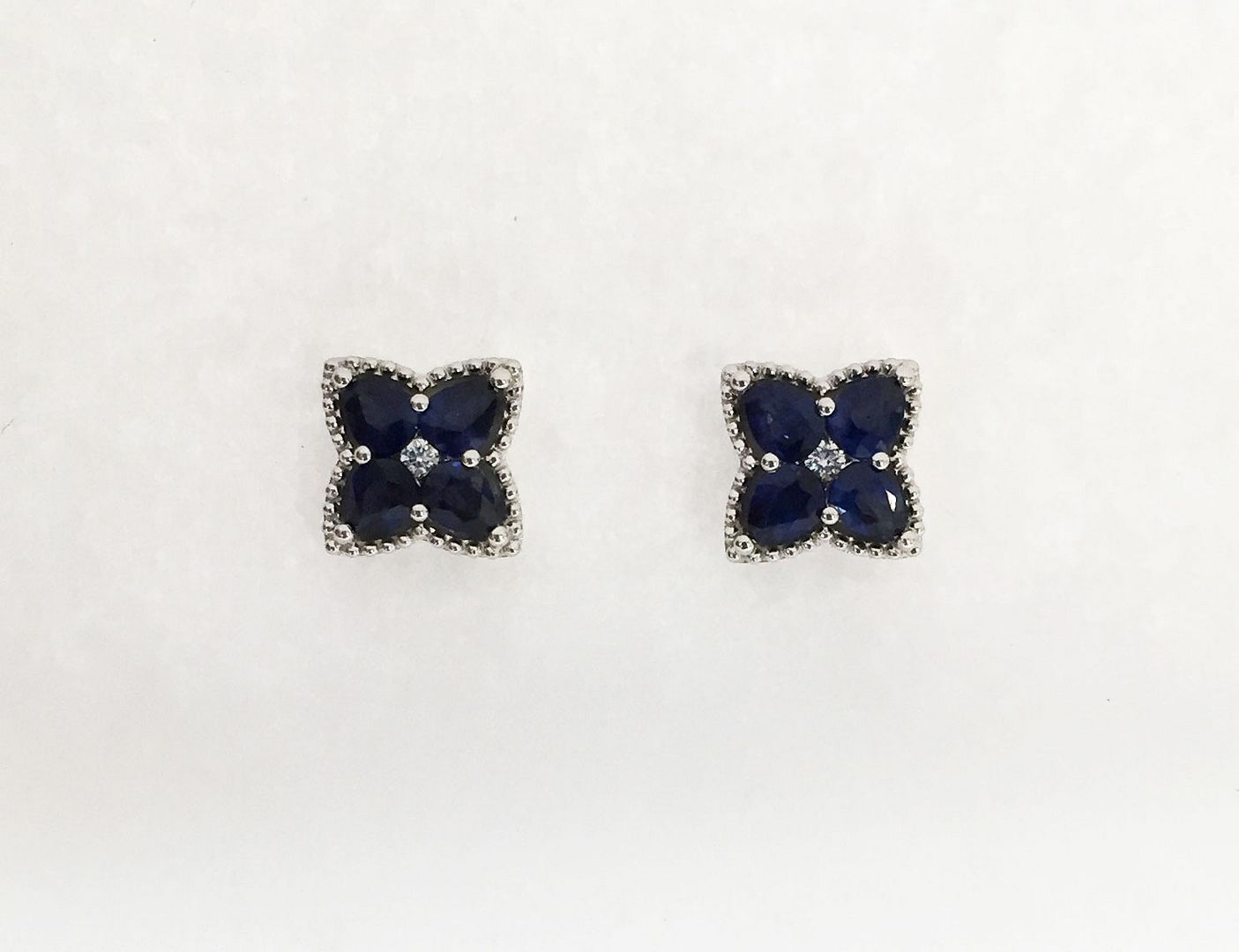 Nothing screams rich like a sapphire bezel on a Rolex. 
18kw fluted bezel, sapphire dial Date Just Oyster Perpetual,
Rolex jubilee band.  Date, 2003.
Box, papers and all links included.
Comes with a one year warranty on the movement and has been authenticated #4969817 and #79174.   $4,395.
This is a deal that you don't want to miss.
 1.33ctw sapphire baguettes channel set accented by two rows of .39ctw diamonds set into 14kw gold.  Sale price $1,595.
This diamond would make any September baby jump for joy…
or any baby for that matter.
1.36ct ceylon sapphire and .40ctw diamond and 18kw gold. 
Sale price $3,795.
1.50ctw multi-blue colored sapphires, .06ctw
diamonds set into 14kw gold.  Sale price $795.
Try this unique sapphire ring in 14k rose gold.
  Sale price $315.
 1.10ct sapphire and .45ctw diamonds in 18kw gold Princess Diana
setting and 50% OFF, $2,295.
2ctw sapphire princess cuts, 1.75ctw diamond princess cuts alternated in a platinum eternity band, size 5.75.  Sale price $3,195.
.41ct sapphire with .15ctw diamonds set into 14kw gold. 
Sale Price $995.
7 stone wedding band with .41ctw diamond and .75ctw sapphire
in 14kw gold.  Sale price $1,895.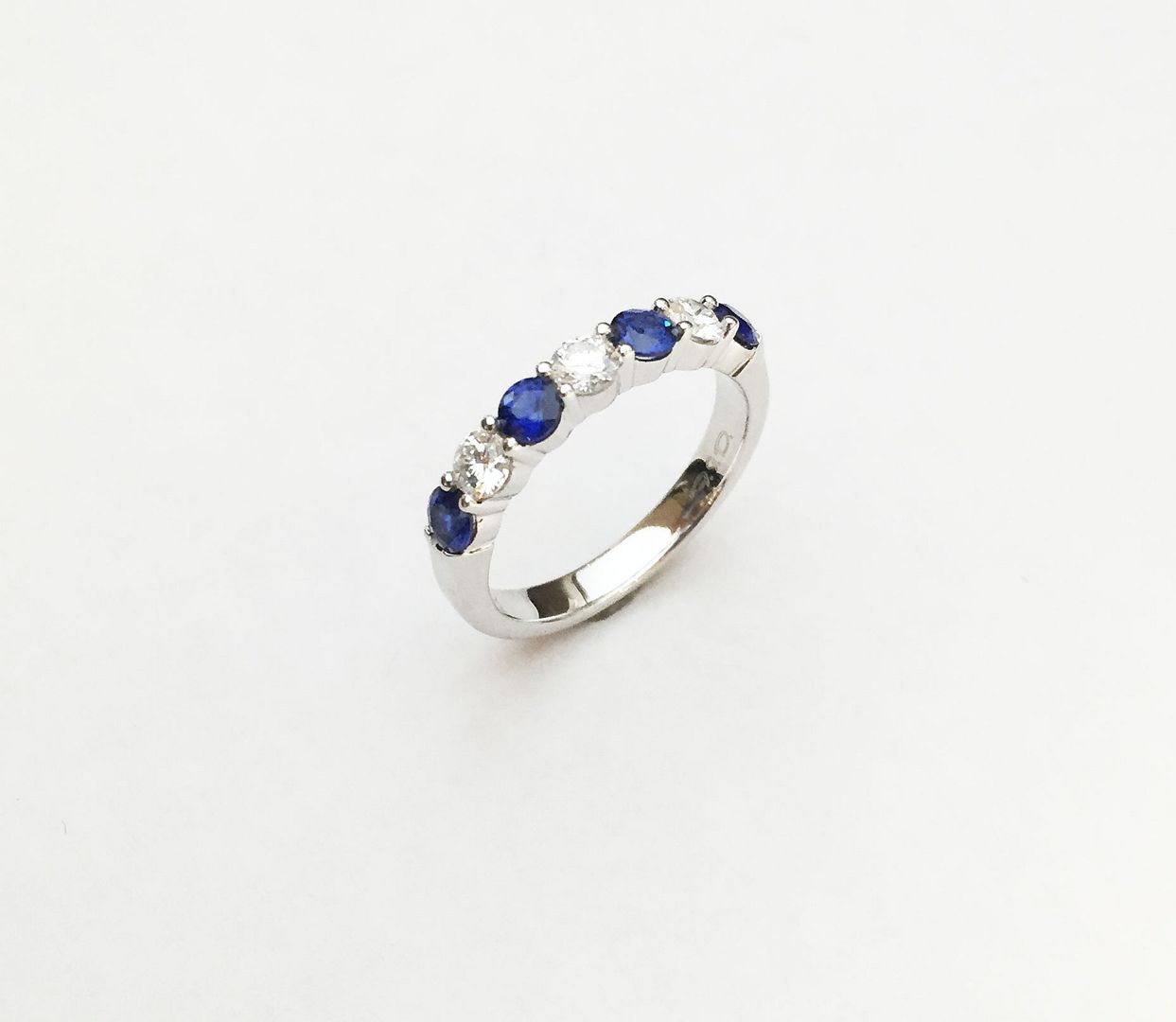 1.5ct sapphire emerald cut with .75ctw diamonds set into 14kw gold. 
Sale price $2,295.
HAPPY LABOR DAY, EVERYONE!
Stay safe and dry and have a great weekend!