It was just an ordinary week…
Until BOOM…
a 53′ foot truckload of High Point 
market samples arrived!  
We have received LOTS of reclining and plush upholstery and the discounts are TREMENDOUS!
Check out this MASSIVE reclining sectional
with chaise for only $1295.
Another great sectional that just screams family movie night and Monday night football!
$1195, 108×108.
Sink into this after a long day…$495, 79″W
King nubby linen headboard, $395
Sorry, pub set just sold!
Dual glider recliners with console, $525. 79″W
Not shown, coordinating power reclining sofa, $575. 88″W
Matching recliner, $325. 42″W
We really like the mix of materials in this showroom sample
sofa. $695, 88″W. Coordinating loveseat, $595, 66″W
A consignor brought us this HUGE floral abstract,
it's perfect for over a sofa, $145, 69×39.5
Been looking for a pedestal table?  
Take this one home for a steal at $125. 44″ diameter
Drool…and it's even prettier in person…
beaded turquoise chandelier, $395. 17.5×26
An instant update for your dining table or any room in the house, two available, $195 each.
More sectional goodness…$1095 including ottoman. 81×114
This is the real deal folks…heavy urban industrial iron
coffee table with thick wood plant top, a steal at
$350, 36″ diameter.
Two available, taupe leather club chairs, $525 each. 36″W
Curvy lines and the prettiest shade of blue…
we love this chest…$450.
What a great look…
Blue geometric chairs, $250 for a pair, 6 available.
Designer chrome dining table, $795. 79×35.5×30
This high gloss sailboat has lots of soothing
shades of blue, $125, 36×24
A handy white console for a great price, just $175,
38.5x15x32.5
The picture does not do justice to this piece…it is heavy and
great quality. We can even see it in a bathroom stacked with
fluffy white towels,  $495. 47.5×17.5×42.5
We are crazy for these paisley and peacock dining/accent
chairs, four available, $195 each.
We have two of these mid-century style accent chairs in the
prettiest shade of blue-green, $325 each. 30″W
We take the guesswork out of how
to create a stunning dining room…
Green geometric chairs, $250 for a pair, 6 available.
Washed wood dining table, $395. 76x44x30
Aww…look at Bessie all done up in cool coastal colors,
$125, and see the companion below, 26×37.5
Check online and you'll see what a great deal we have
on this long and narrow live edge console for $536,
 71×14.5×30
This 5 piece rattan and cane set is a true classic…
and a SCORE at $425. 48″ diameter
The consignor paid $2,200 for this custom slipcovered sofa and then decided she wanted leather instead, so you can come get this like-new beauty for just $1295. And get this…an
EXTRA slipcover set in neutral beige comes with!
So much fun…$62. 24×36
This chair was made for fireside chats…two available,
$395 each. 29″W
This glamorous gold console retails for $232, but it's missing a piece of glass for the middle shelf so take it home for $75! 42x15x32
Sturdy and well made wooden dining chairs in red,
6 available, $150 per pair.  
These won't last…seagrass accent chairs with ivory cushions,
$145 each.
Get a STEAL on this wooden multi-color mirror at $95!!
Just in…this 18 piece set of Williams Sonoma 'Provence'
serveware retails for $608, our price $275!  
Phone orders with credit card accepted, call 910 679 4302.
Just reduced by CONSIGNOR…MUST GO!
DO NOT miss out on this one…
2.20ct VS1 clarity J color oval diamond set in 14ky gold.
Was $15,995. Now only, $9,595!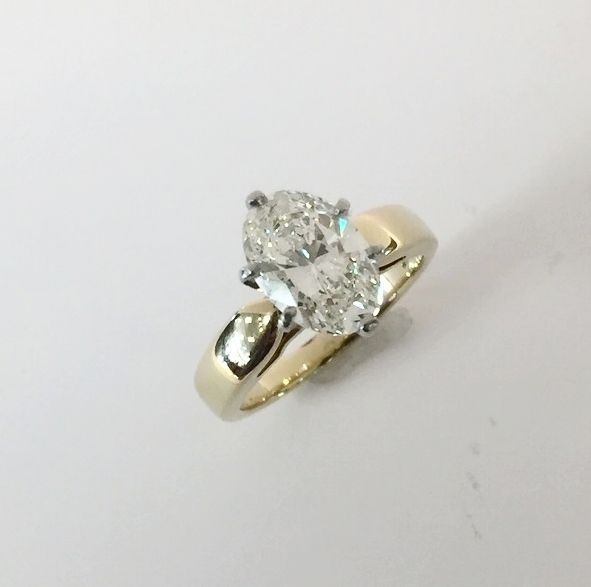 Consignor just reduced… 
MUST GO!
4.5ctw Natural Fancy Yellow diamond bracelet in 14ky gold,
6.5 inch. Matching earrings can be used to make bracelet longer, 7.25 inch. Was $5,995. Now only, $3,195!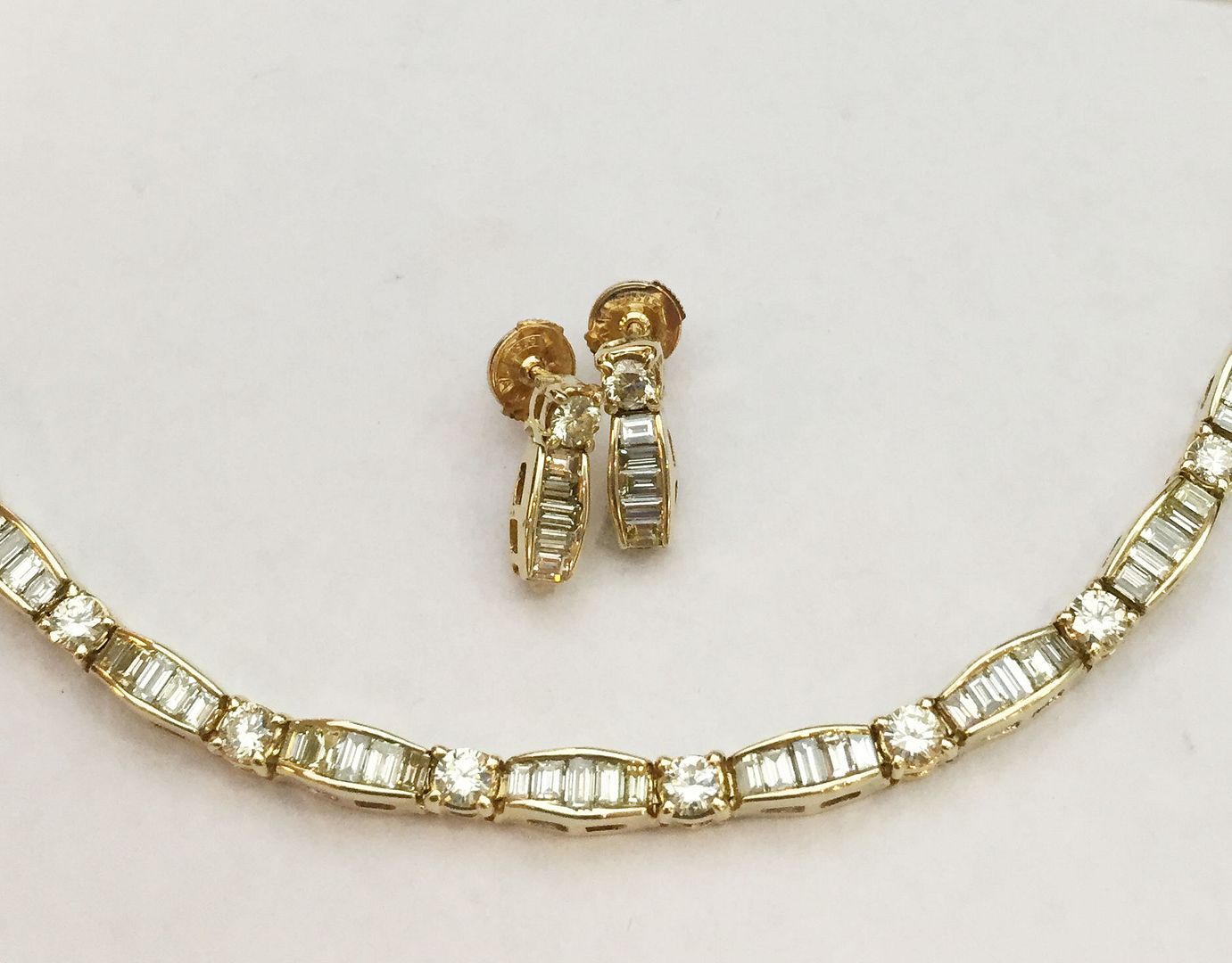 LOOK at these David Yurman
pieces that are JUST IN…
Lemon citrine sterling silver 7mm cable cuff, $495.
Albion smokey quartz and diamond
18ky gold accent ring, $1,095.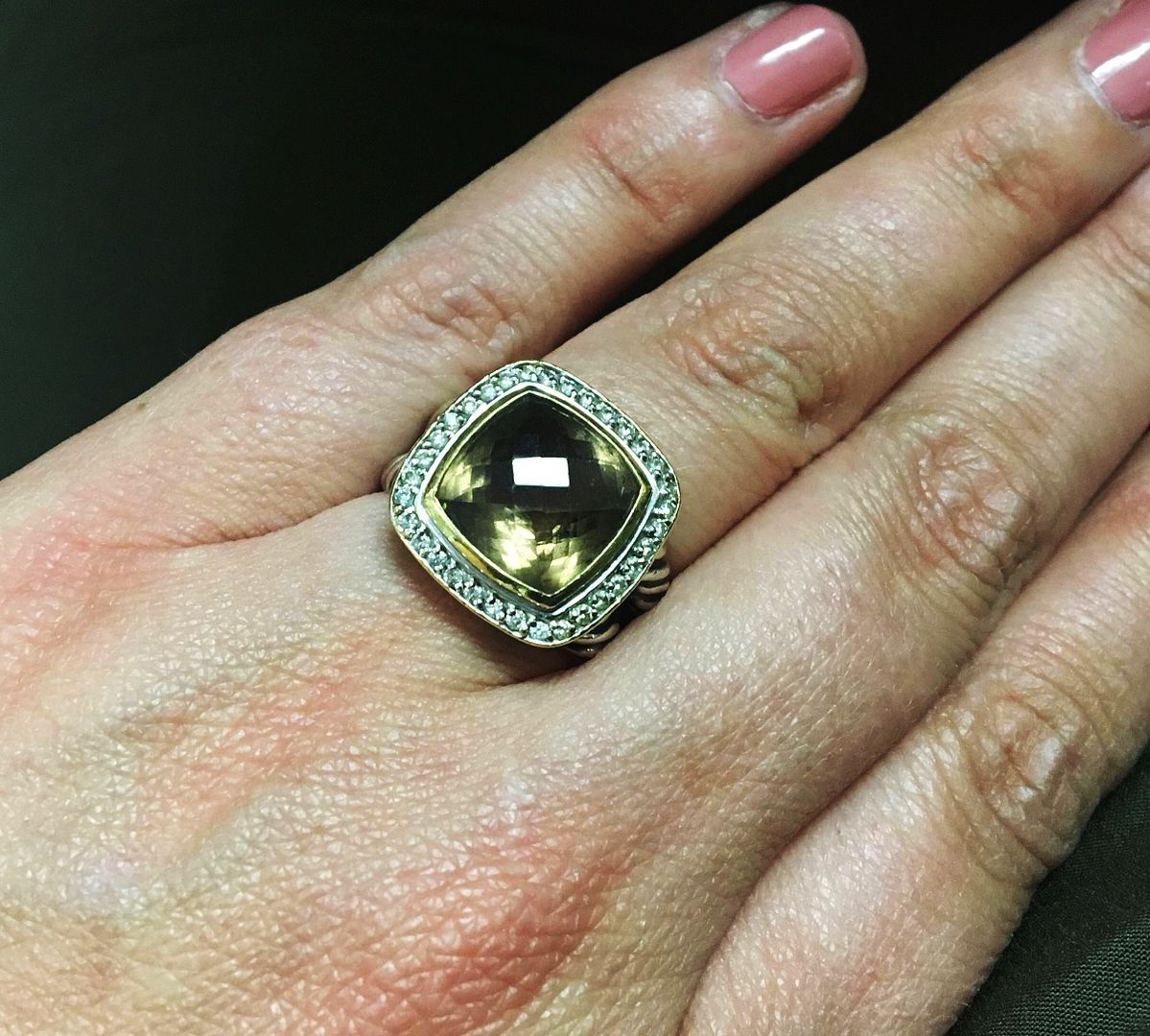 Smokey quartz bead 32 inch necklace, $295.
This ring is one of a kind. 3ct oval aquamarine with a .63ctw sapphire halo and .16ctw diamond shank in 14kw gold,
steal it for only $955!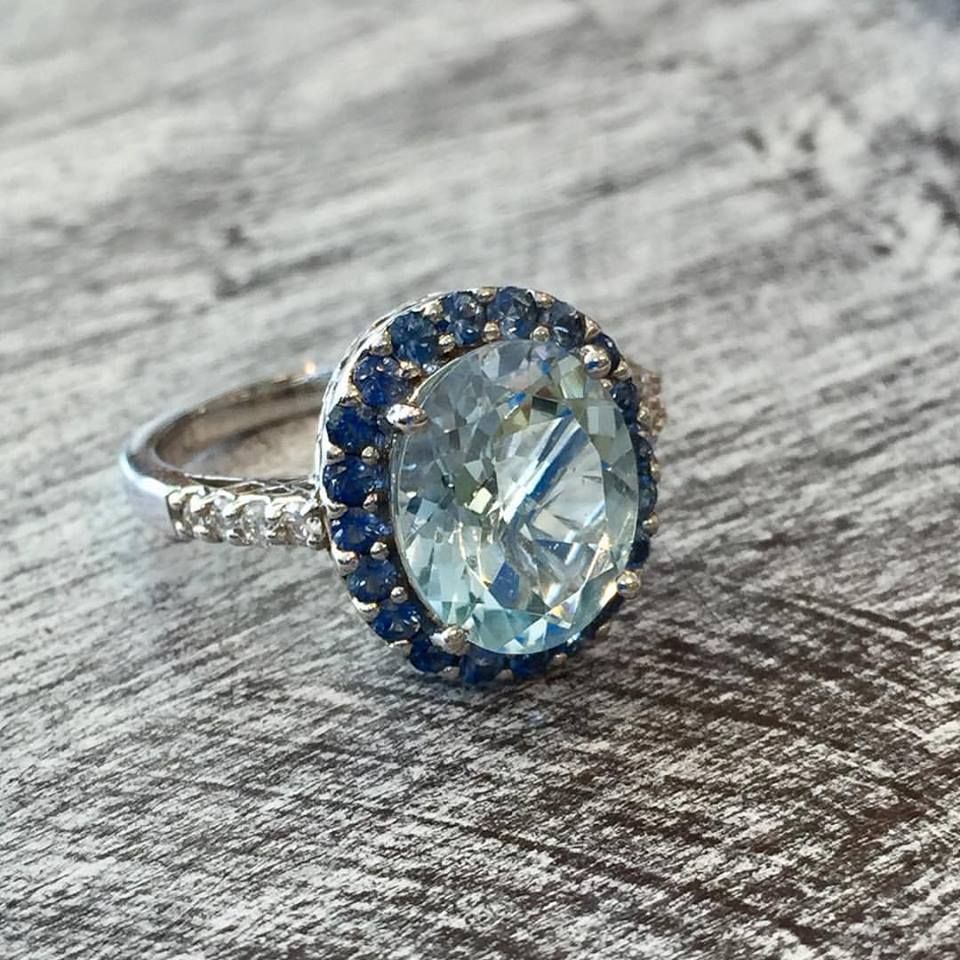 Layer up in gold & turquoise this FALL!
44 inch Nina Nguyen 22k overlay chain $395.
20 inch turquoise pendant Nina Nguyen necklace $495.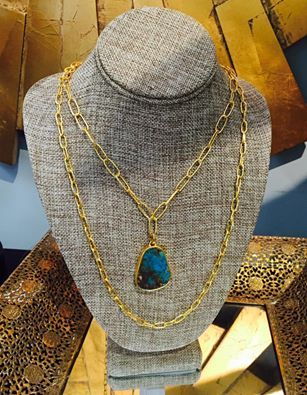 Look at this gorgeous image
of a Lagos ring on consignment!
This could easily become your everyday ring set with
diamonds in sterling silver and 18ky gold, $745!
Why pay retail prices on designer lines when you can
get them here for so much less?
David Yurman sterling silver and 14kg 6mm chain, $595.
Scott Kay 1ctw sterling silver enhancer, $1995.
 M&J Savitt rutilated quartz necklace, 17 inch.
Only $265.
She will be FALLing in love with this Michael Christoff
designer ring with a 16.01ct citrine oval cut, .54ctw
diamonds set in 14ky gold, $1,495.
It's never to early to start Christmas shopping.
These Charles Garnier amethyst and blue topaz 18ky gold vermeil bracelets make a great gift and only $205 and $215.
Speaking of gifts… grab these Raymond Mazza bracelets in sterling silver with blue topaz, mother of pearl, or green amethyst bracelets for just $435 each!
Travel the oceans of the world!
These locally handmade Indah design earrings feature actual pictures of different oceans set in sterling silver. Only $35!
HAPPY BIRTHDAY to you lucky ladies born in OCTOBER! 
You get two fabulous gemstones as your birthstone….
the majestic OPAL and the intricate TOURMALINE,
which comes in every color of the rainbow.
WE ARE OFFERING 20% to 50% OFF
on ALL OPAL AND TOURMALINE JEWELRY IN OCTOBER
Get this CUSTOM MADE black opal bracelet
with approximately 1ctw diamonds set in 14k yellow gold.
Was $3,595…sale price only $2,395.
You have to see this Ethiopian opal in person, pictures just don't capture the fiery glow and colors you will see in person.
Michael Christoff designer ring with an 8.87ct opal, 1.04ctw diamonds in 18ky gold.  Sale price is $2,375.
5 opals are set into this antique14ky gold bangle with safety chain and latch. 13gms and only $595 at 20% off.
David Yurman 8mm pink tourmaline albion with .17ctw diamond sterling silver ring. Size 5. Comes with bag and polishing cloth. Retail $1,350. Here $675.
Seriously…have you ever seen anything more beautiful?  
12.04 cabochon tourmaline flower ring with 3.7ctw of sapphires and .68ctw of diamonds in 18ky gold. Sale price $6,435.
These Charles Krypell earrings are beyond stunning.
1.50ctw emerald cuts accented with .79ctw diamonds and .25ctw pink diamonds in platinum and 18kr gold, $9,595!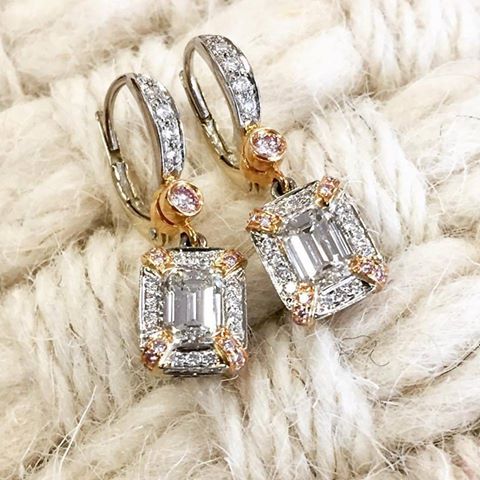 Stardust sterling silver hoops will go with
any outfit day or night, $145!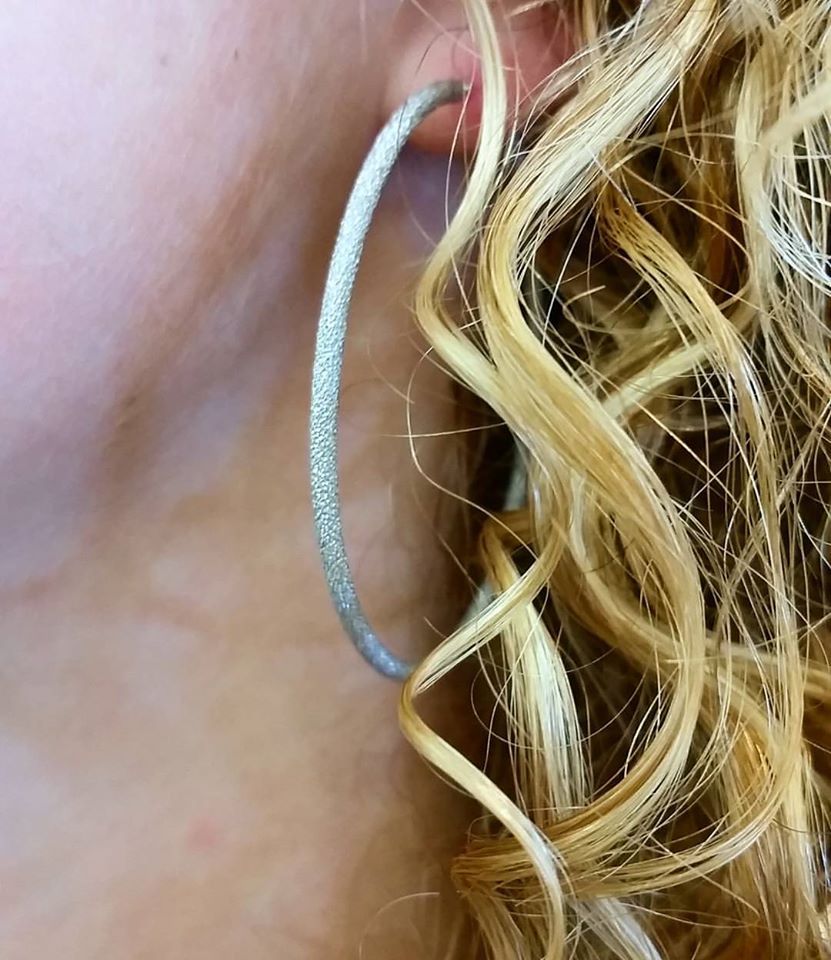 Shine bright like a diamond in these sterling silver
Charles Garnier dangle earrings, only $95!
This .89ct VS2 clarity E color round diamond accented with baguettes set in platinum is a truly classic style. $5,095.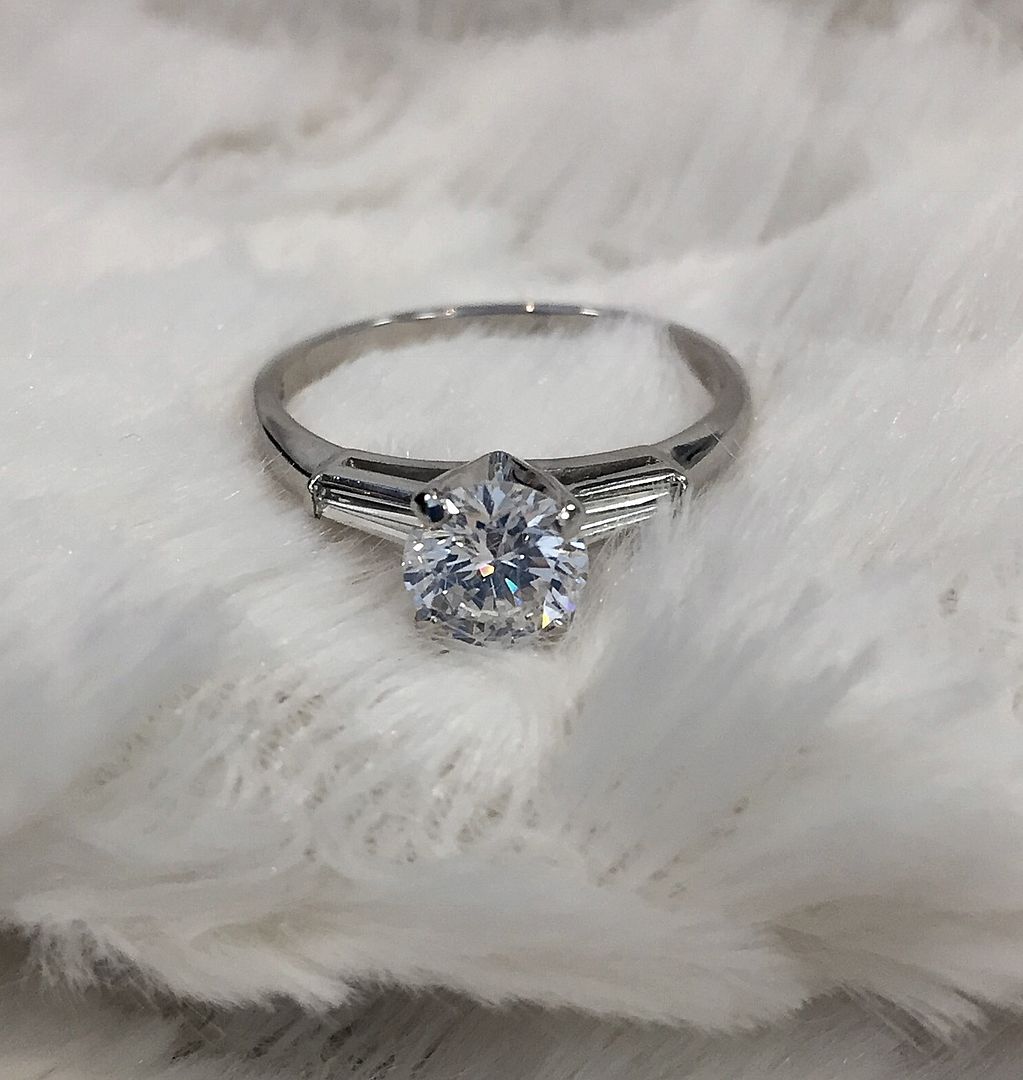 Who wouldn't love this diamond crossover ring by
Allison Kaufman Co., $2,035!
Diamond bands will always make her shine especially with this  Allison Kaufman Co. diamond crossover 14ky gold ring, $1,815!
Make her dreams come true with this .71ct SI1 clarity G color
round diamond in a .60ctw and 14kw gold setting, $3,995.
The perfect ring for any princess. 2.01ct VS clarity G-H color princess cut diamond accented with .49ctw set in 14kw gold. $20,900.
These oval diamond 14ky gold hoops are only $895.
Vahan Jewelry is one of our best selling lines at Lumina Gem!
These diamond hoop earrings are flattering on every face shape. Come in & try them on yourself, $1695.
Turn an ordinary week into a GREAT WEEK…
come shopping with us! See you soon!