If once a week simply won't do…
If you LOVE our Friday emails, you will definitely want to join
us on social media,  we've really stepped up our postings!
~~~~~~~~~~~~~~~~~~~~~~~~~~~~~~~~~~~~~~~~~~~~~~~~~~~~~~~~
Like and follow us to see DAILY POSTINGS!
 Facebook:
homeagainilm    LuminaGem
Make sure to set facebook to 'get notifications' on our pages
or you won't always see our posts.  
Instagram:  
homeagainilm    luminagemwb
~~~~~~~~~~~~~~~~~~~~~~~~~~~~~~~~~~~~~~~~~~~~~~~~~~~~~~~~~~
But even if you're not tech savvy…
we'll always keep the good stuff coming…
…on with the show, it's a good one!
A bedroom set for a king, in like new condition.
Tommy Bahama wood and rattan king bed, $895, 65″H. 
Dresser, $795, 62x19x42.
Chest, $695, 43x19x58. Nightstands, $295 each, 32x20x30
This G O R G E O U S ivory linen sofa in like new condition
retailed for over $4,000, 
come take it home for $1,295. 85″W
We have a PAIR of these super updated wing chairs
in a soft blue for $465 each. 28″W
STUNNING custom made octopus pillow,
retailed for $300, our price, $62. 24×21
So much fun!  Crab pot coffee table with glass, $225.
48x20x18
So pretty…this linen chaise retailed for $1800, our price, $495. 29″W
In immaculate condition!
Purchased from a very high end local store, we have a great deal on these
super nice counter stools in black for $125 each. 18″W  Not sold separately.
What your bonus room has been waiting for…two piece bonded
leather sectional, brand new for $895. 108×81
Modern chrome and wood coffee table, a steal at $145. 36″ diameter.
We also have a PAIR of matching end tables, $75 each. 22″ diameter.
As easy as Sunday morning…
$62. 32.5×39
This won't last…bench with storage in the seat,
$295. 42″W
We are showing it as a console, but this large bamboo cabinet is designed
to be hung on the wall to hide your flat screen tv!  $295. 53x11x39
Art, $145. 33×28  Lamps, $24 each. 22″H
Another FABULOUS SECTIONAL,
brand new for $1,195. 123.5×96
Spindle chairs are back!
In linen, $395 each. 28″W
A pretty little bench for the foot of your bed,
$275. 52″W
Get a super good buy on a nice demilune console, $275. 48x16x34
Media center with storage baskets,
come and get it for $145. 46.5x17x19
Another nice storage option, just $125. 15.5x15x45
This is SO COOL in person…ebony king bed with natural wood
detailing (includes headboard, footboard and rails) $595,
bedside tables, $295 each.
A lovely set of companion shorebirds…they are very pretty
and subtle in person, $125 each. 29×39.5
A WOWZA…this large gray sectional is ready for action!
$1,495 includes ottoman. Sectional, 123×89. Storage ottoman, 48x26x18
By Hooker, this china cabinet is in coastal white
with seeded glass doors, a great buy at $895. 47×17.5×76
If storage is always a problem…why not address the issue in style?  
We have this great cabinet in both blue and green for 
$185 each. 18.5x16x34.5
This hand painted coffee table is a fun coastal
option for just $165. 40×25.5×19
Here is the detail on the top. 
Expertly refinished shabby dresser, $325. 30×17.5×49
Soft and serene…$125. 35×35
FUN FUN FUN! We like the little touches of blue
in this brand new neutral sectional, $850. 116×89
A great desk with lots of personality…$295. 47x23x37
This exquisite floor mirror retailed for $2400,
our price $465. 36×83.5
Industrial coffee table on casters, $295. 48x24x18
A lovely and affordable abstract wall canvas,
just $32. 23×23
Heavy and great quality wrought iron
swivel barstools, just $165 each. 20.5″W  Not sold separately. 
The scale is hard to see in this picture, but this amazing
white ginger jar is almost 3′ tall… $225. 35″H
So lovely…this geometric print chaise lounge in blue, taupe and ivory
is in excellent condition and a wonderful buy at $550. 32×65
Line up your wine bottles behind the fish and
store your wine glasses down below…
fun wall mounted bar shelf, $85. 27.5″W
More great storage…$225. 16.5x11x39.5
And the larger version in a washed taupe finish, $325. 31x11x40
A great nautical accent, large wooden whale,
$95. 18×12
So useful and we like the clean lines…$295. 32x14x32.5
A sweet little floral motif white wrought iron
twin headboard, $175. 
This heavy duty chenille sofa is super comfy and
in like-new condition for $795. 90″W
Score B I G on this sea motif accent chest, $185.
26.5×13.5×31
This red Chinese cabinet is so cute and a true value
at $145. 19.5×19.5×35.5
These handsome barstools have great quality and are in like new condition.  
$165 each (4 available, sold in pairs only) 21″W
Media and clothes dresser all in one!
 $395. 47x19x40
Life is too short for just one ring…
…especially since we have so many pretty choices!
PERIDOT is the birthstone for August.
Look at these bargains for just $155 each!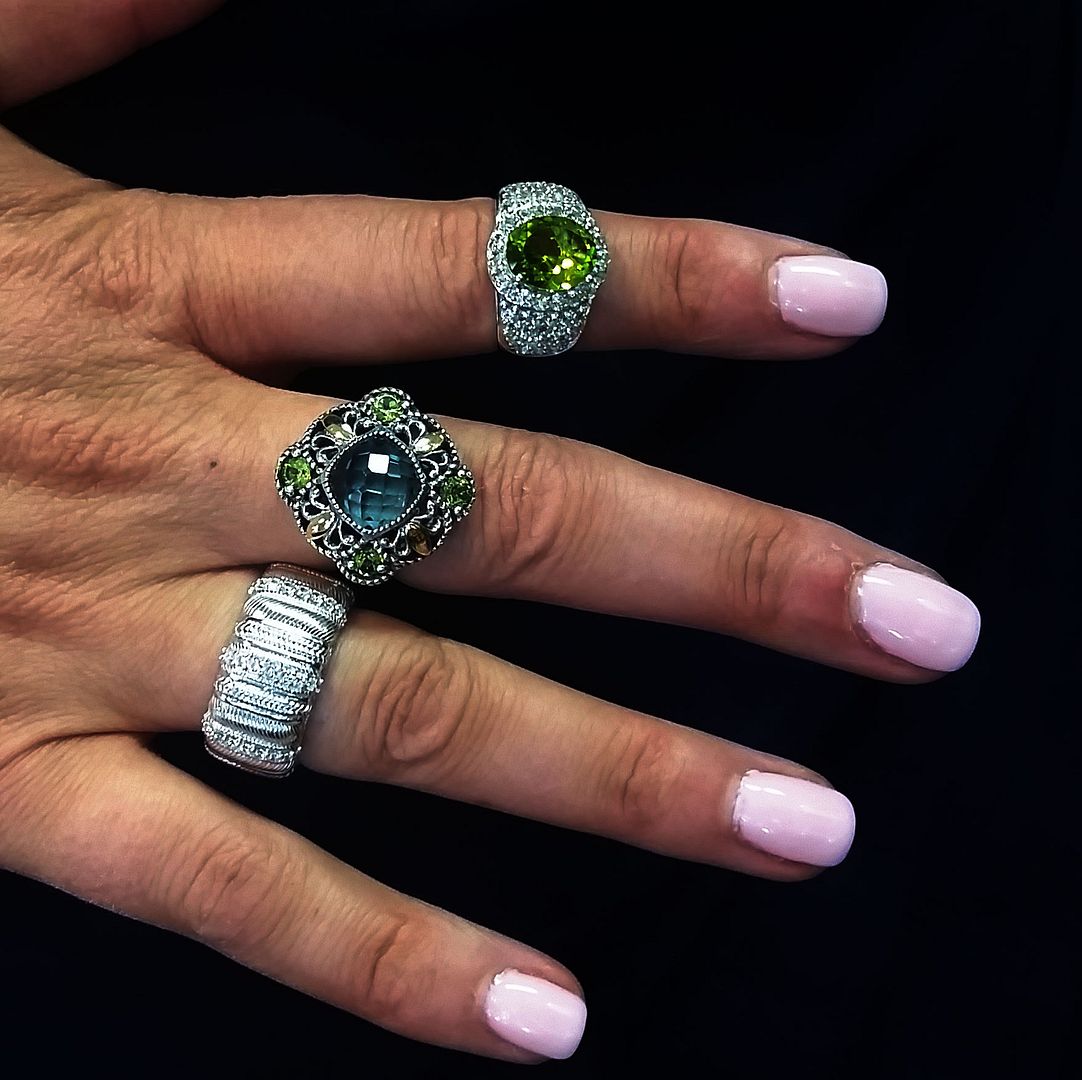 Shown above, $155 each, peridot and white topaz ring in sterling silver.
Blue topaz and peridot in sterling silver with gold accents.
Judith Ripka with diamonique cz's in a wide sterling silver band.
DURING THE MONTH OF AUGUST WE ARE OFFERING
12 MONTHS DEFERRED INTEREST ON ALL PURCHASES…
…INCLUDING ITEMS THAT ARE ON SALE!
We are excited to share all of the fabulous designer
and estate pieces that are JUST IN in on consignment.
Layer yourself in goodness…David Yurman aquamarine, prasiolite, pearl,
and sapphire necklace in sterling silver. $1,495!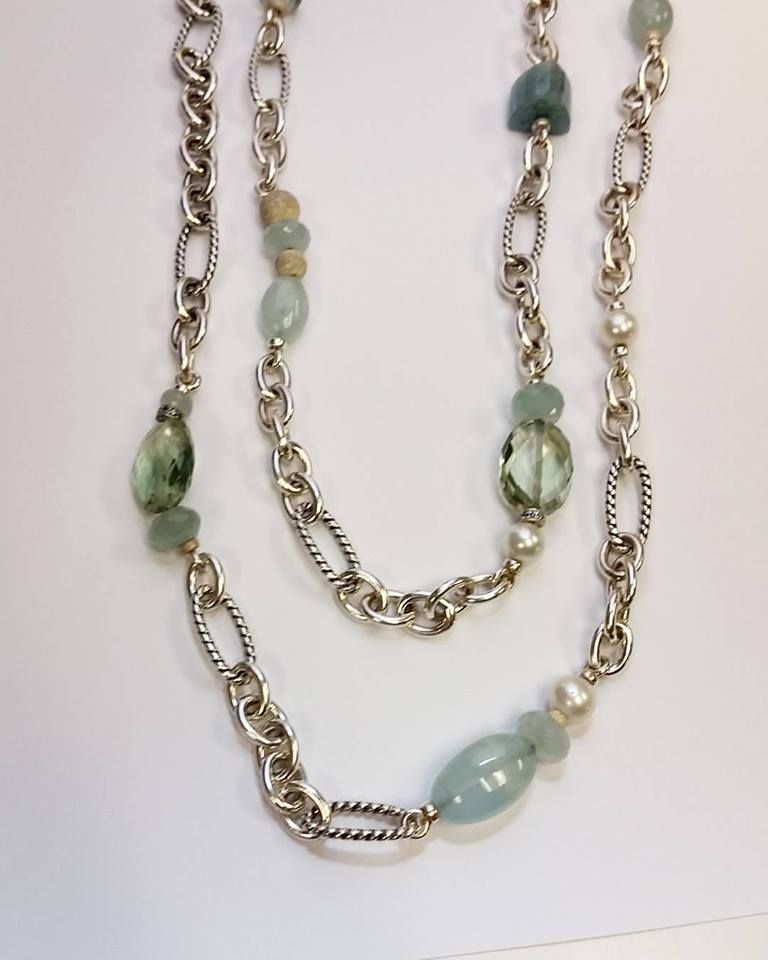 David Yurman diamond lariat necklace, $595.
This David Yurman steal of a deal will not last long.
Wheat chain with diamonds, 15.5 inches. $595.
David Yurman blue topaz and diamond enhancer, $2,195.
David Yurman, prasiolite and diamond enhancer.  $845.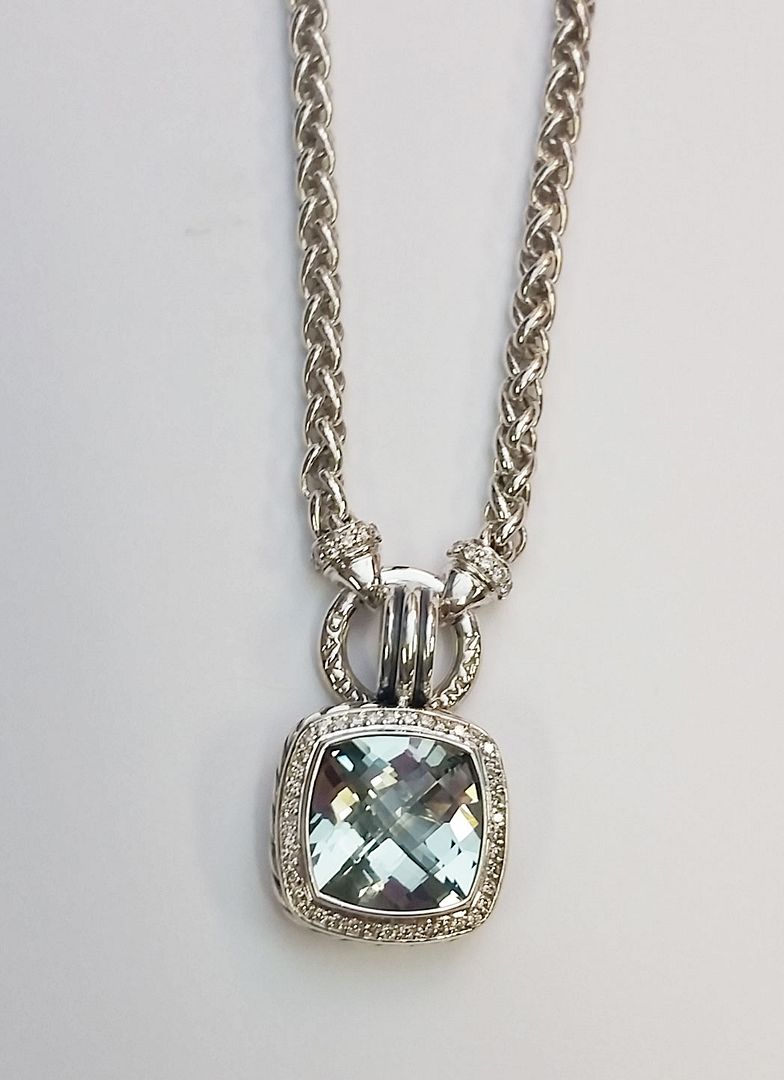 David Yurman black mother of pearl and diamond enhancer, $1,295.
Citrine David Yurman enhancer in sterling silver and 18ky gold, $495.
David Yurman onyx and diamond enhancer, $1,495.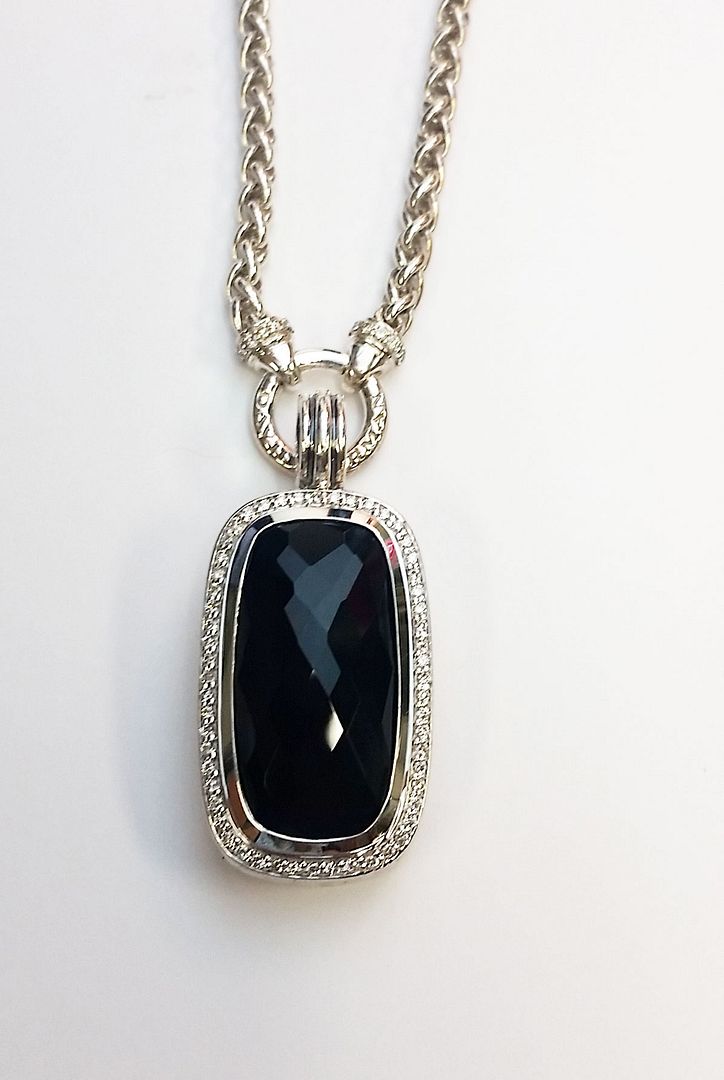 We have two David Yurman diamond circle necklaces
in stock on consignment for $495 each.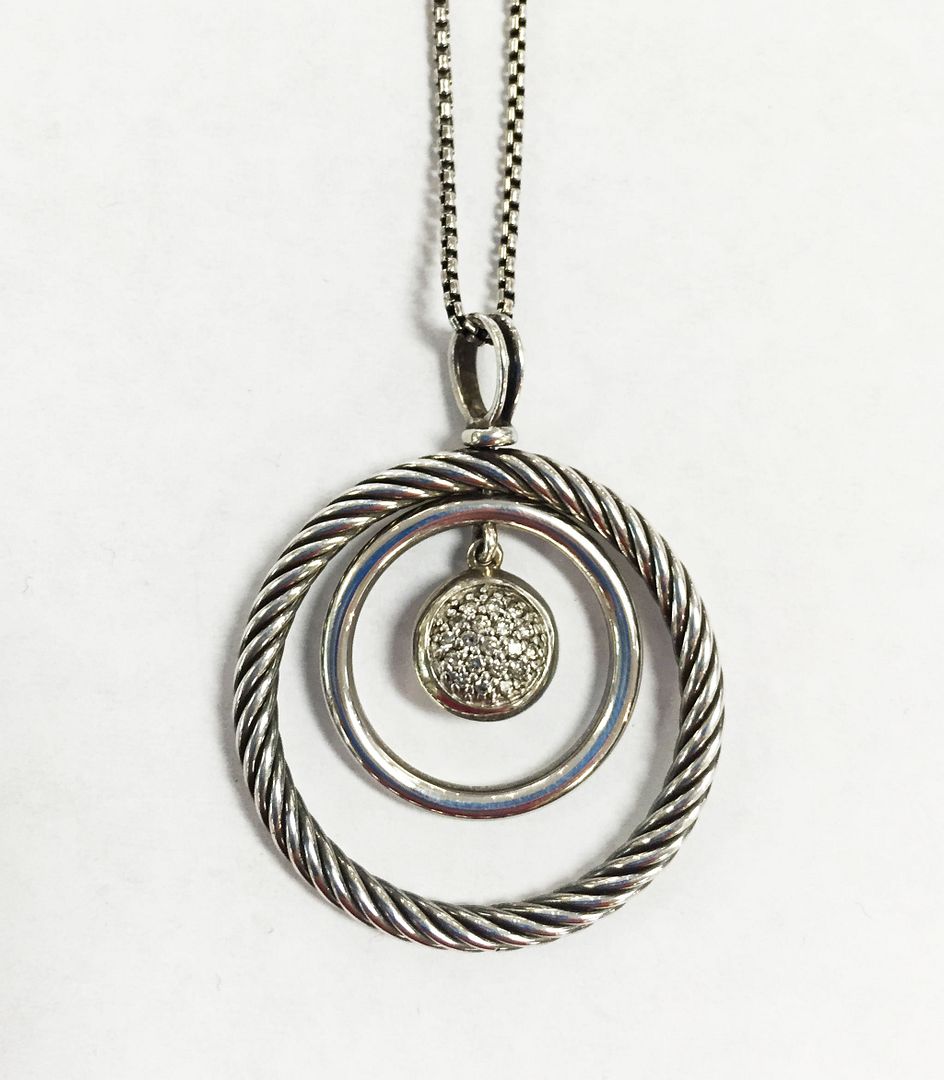 It is so beautiful to mix and match designers.
Get this Scott Kay diamond and sterling silver enhancer, $1,995.
Tacori lemon citrine sterling silver with 18ky
gold accents enhancer, $395.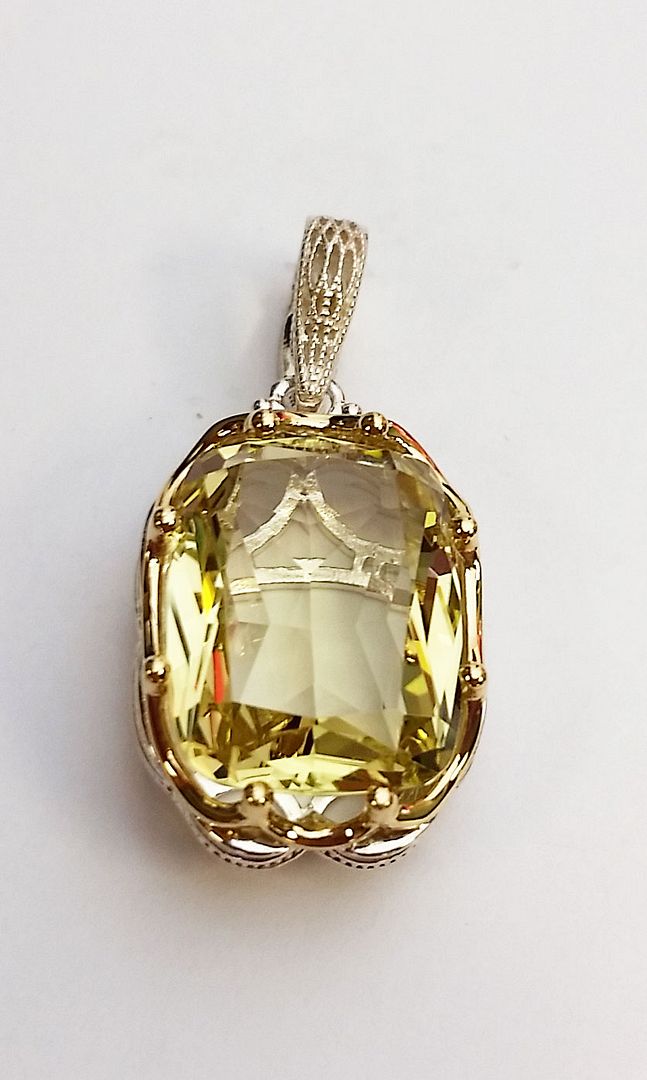 Kwiat red carpet designer locket with diamonds in
18k rose gold, 18 inches.  $2,495.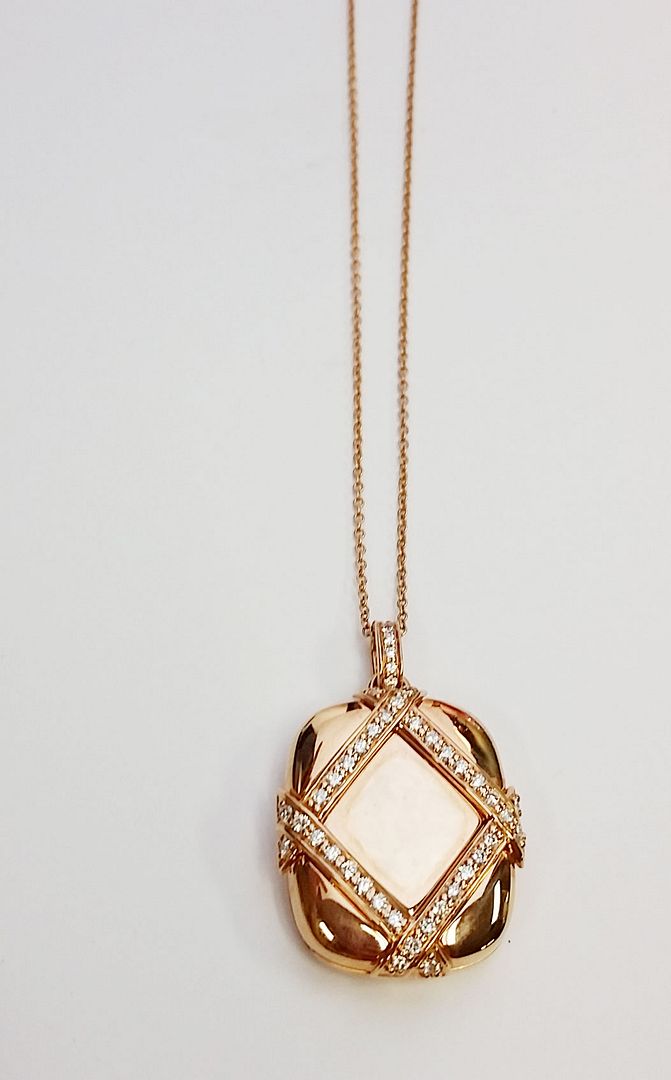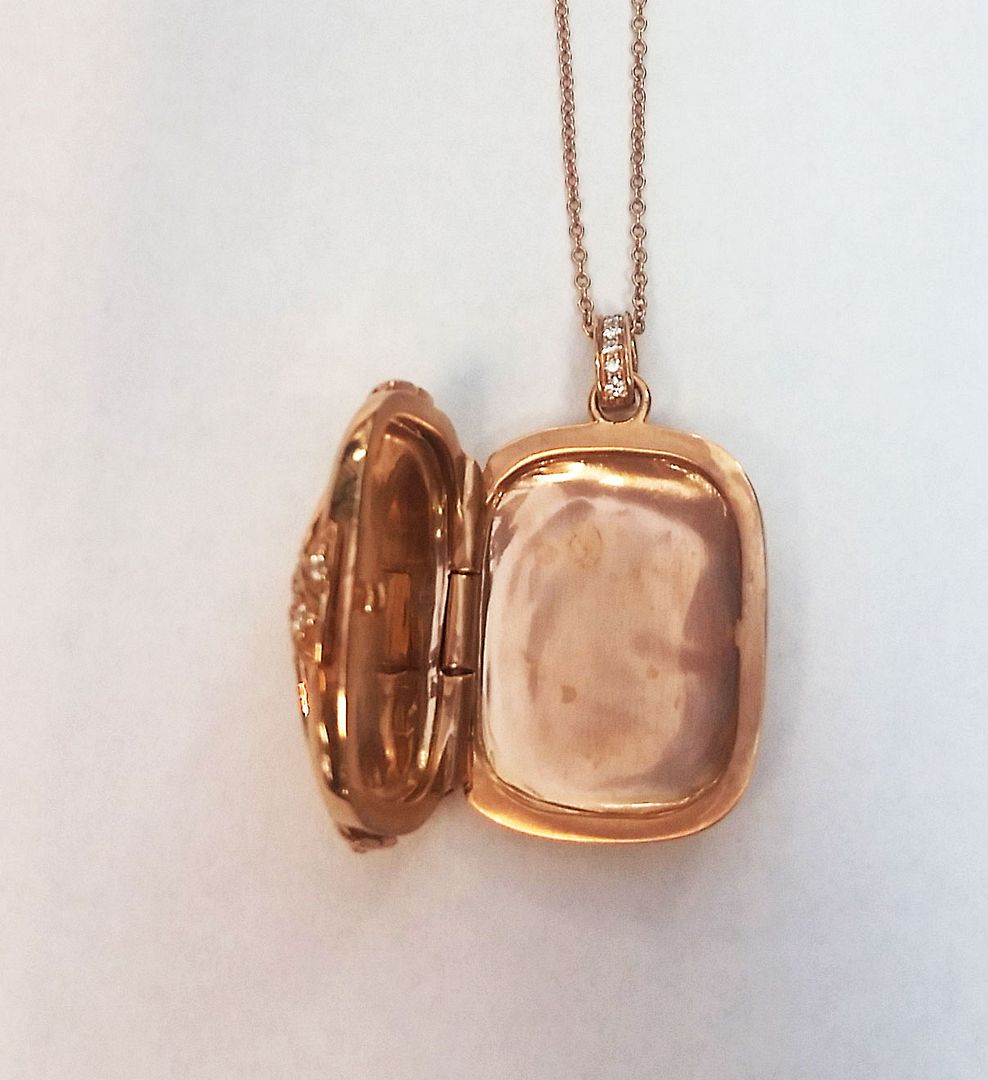 .20ctw diamonds set into a horseshoe necklace
in 14kw gold, 16 inches.  $395.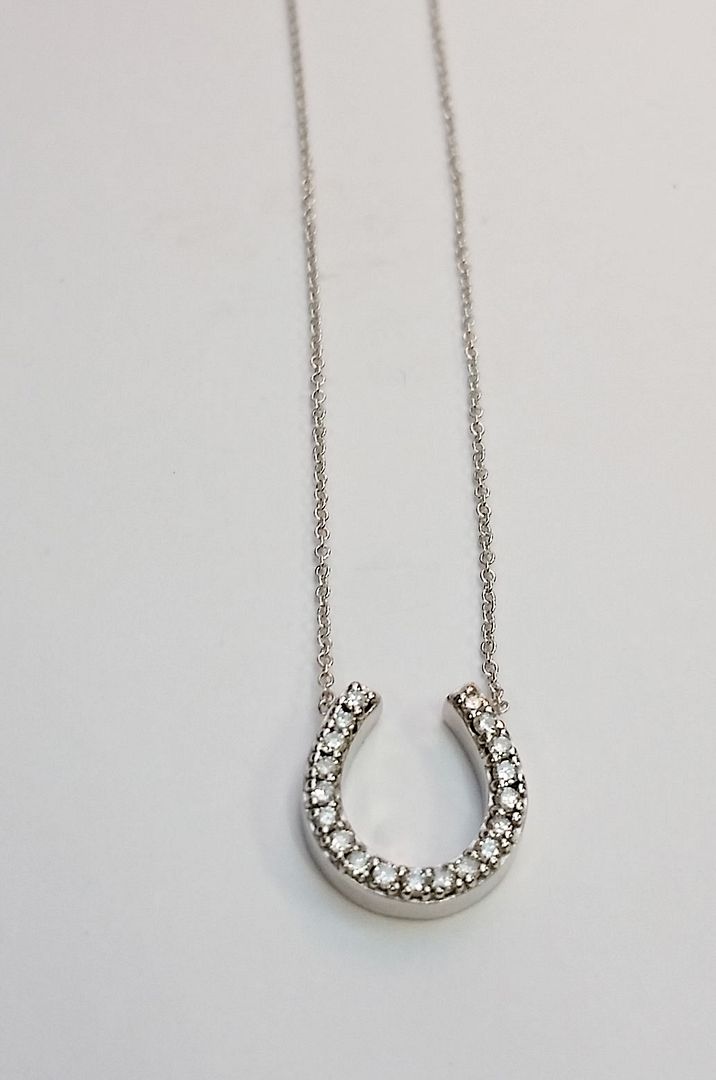 David Yurman pearl bracelet in sterling silver with gold accents, $495.
Tiffany & Co. Somerset sterling silver bracelet
with pouch, $345.
18ky gold floral station bracelet with locking clasp, $245.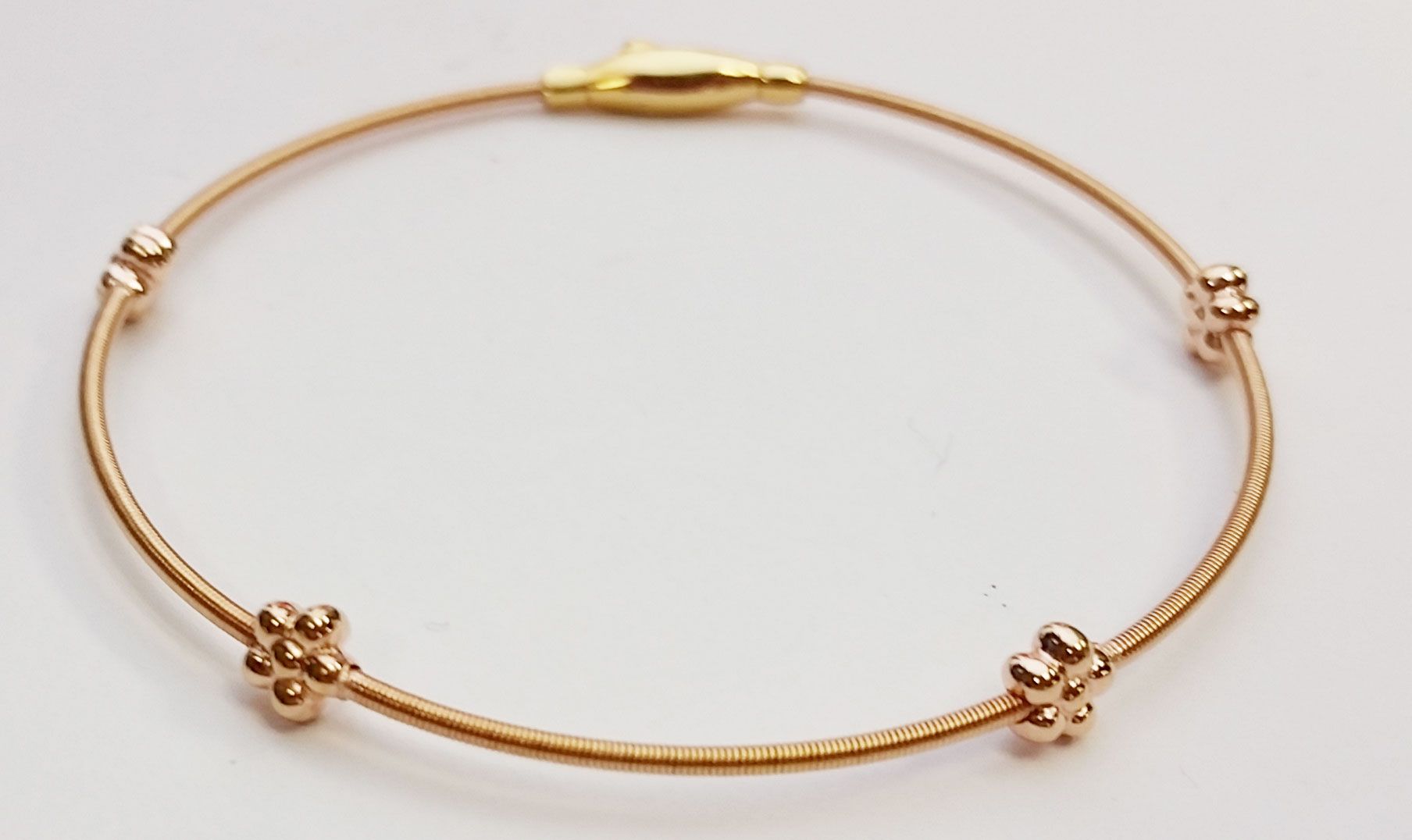 .25ctw emerald round and .50ctw diamonds set
into 14ky gold bangle, $1,495.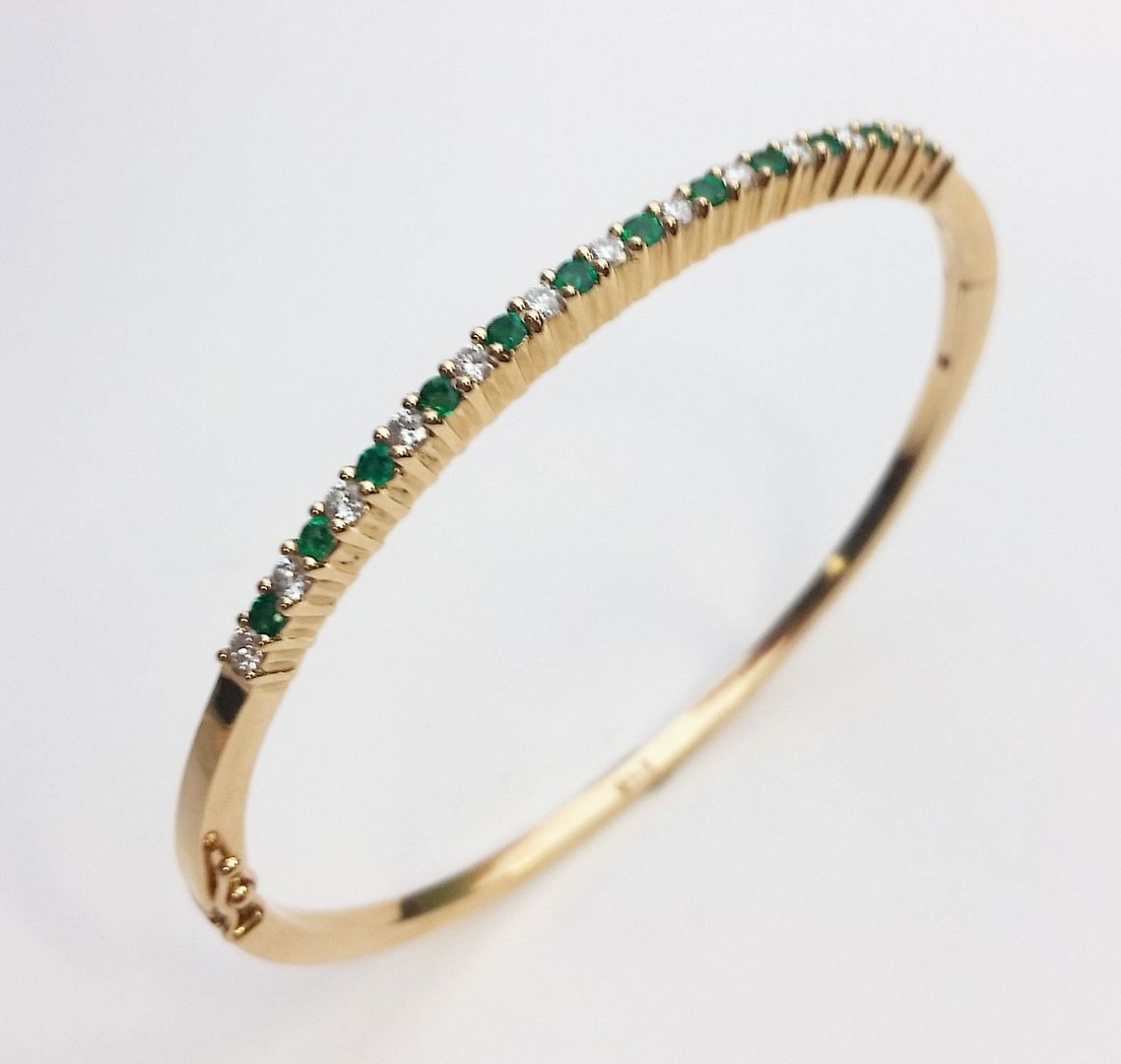 So intricate and lovely…5 opals set into a 14ky gold bangle with safety chain
  and latch, size 6.5. 13gms, $745.

.75ctw rubies and .15ctw diamonds set into
18ky gold bangle, $1,695.
MARTINI SET diamonds for all in all sizes set into 14kw gold
SI clarities, G-I colors.
.25ctw diamonds, $395.
.33ctw diamonds, $545.
.50ctw diamonds, $595.
.75ctw diamonds, $1875.
1ctw diamonds, (pictured here) $3,115.
1.25ctw black diamond studs in 14kw gold, $495.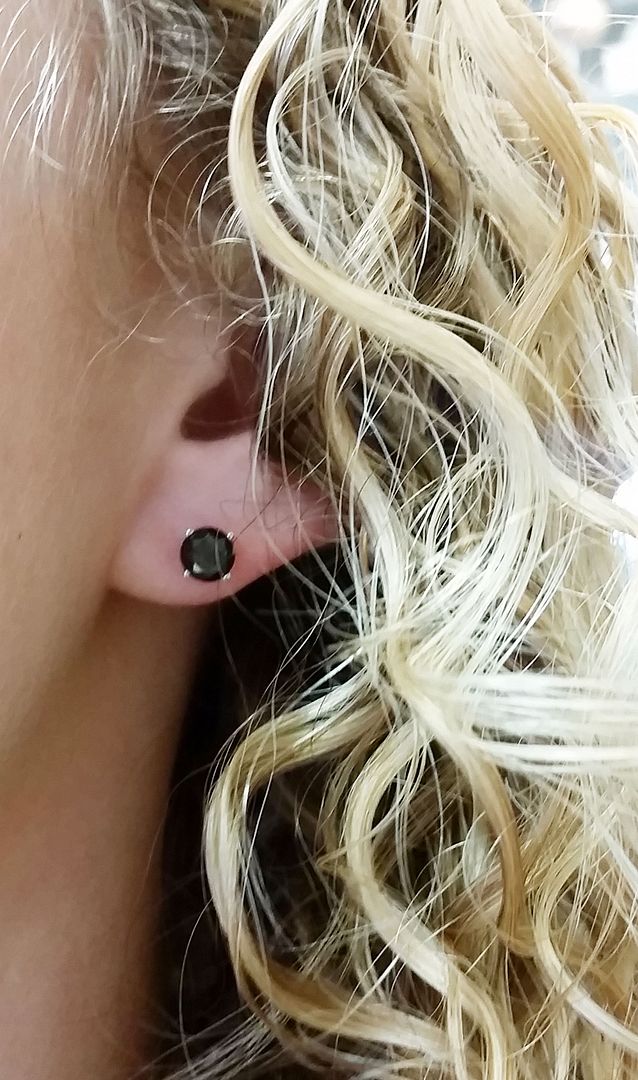 And don't forget our AUGUST SPECIAL: 
12 months deferred interest on any purchase.
Check out this extremely fine 3.13ctw sapphire and 5.30ctw
diamond omega back earrings in 18kw gold, $13,525.
Split it up into 12 months with no interest and pay $1,127 a month.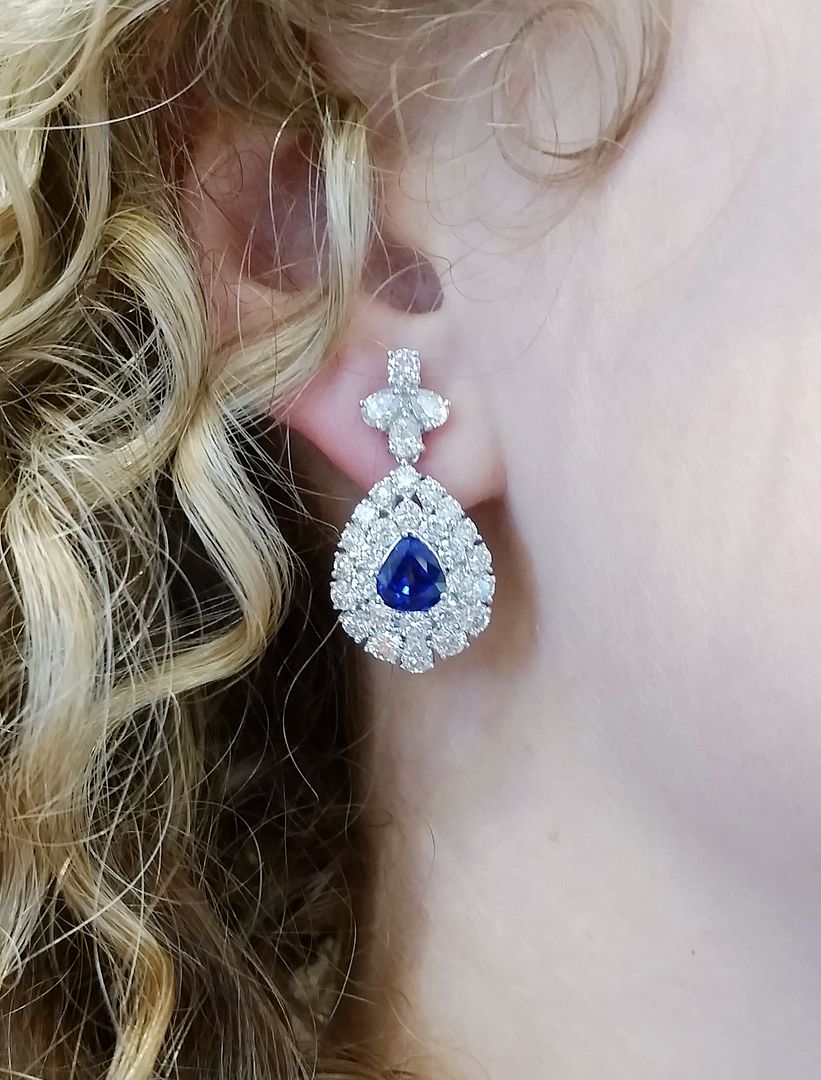 12mm South Sea pearl and 1.12ctw diamond omega
back earrings in 18kw gold, $3,935.
Split it up into 12 monthly payments with deferred interest
for $328 a month.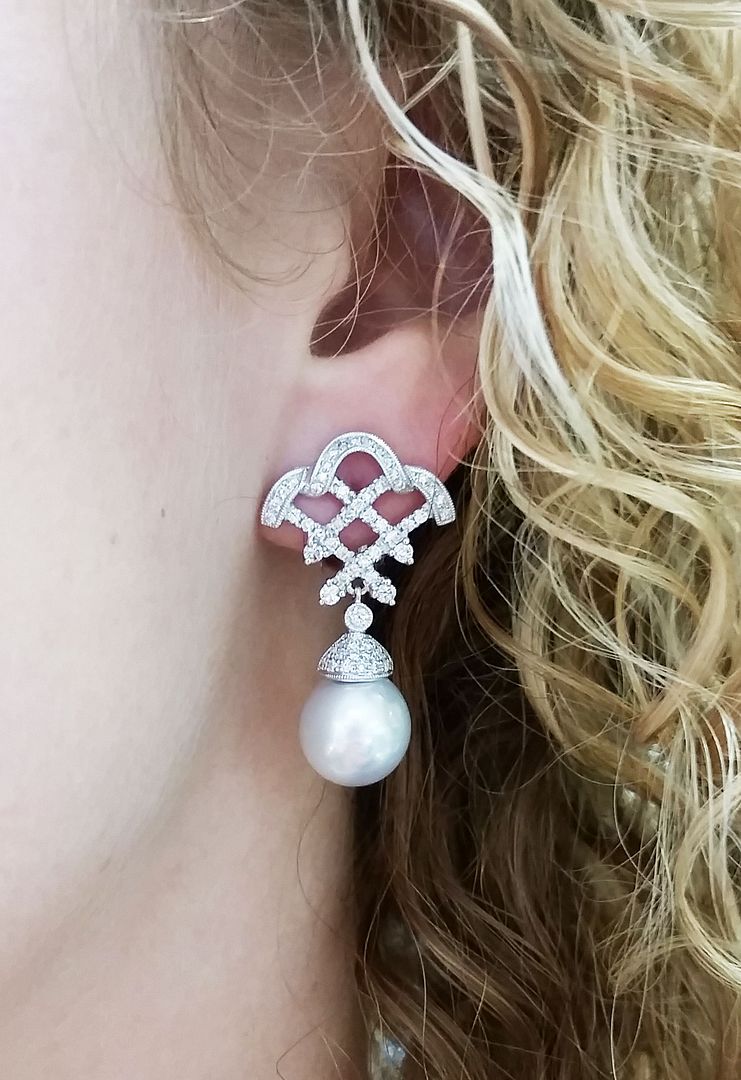 1.25 inch diameter, 3.5mm hoop earrings in 18Ky gold.  $795.
This Michael Christoff ring a piece of art and is one of a kind!
12ct tourmaline, 3.77ct sapphires &
.68 ctw diamonds set into 18ky gold. $8,045.
We had to keep this one from our 3rd Annual Antique Show….
A Tiffany & Co. antique black opal and ruby ring.  $12,995.
We couldn't let this one get away from 3rd Annual Antique show either…
Art Nouveau turquoise in 20ky gold, $595.
.18ctw diamond bands in 14k yellow and white gold, $395 each.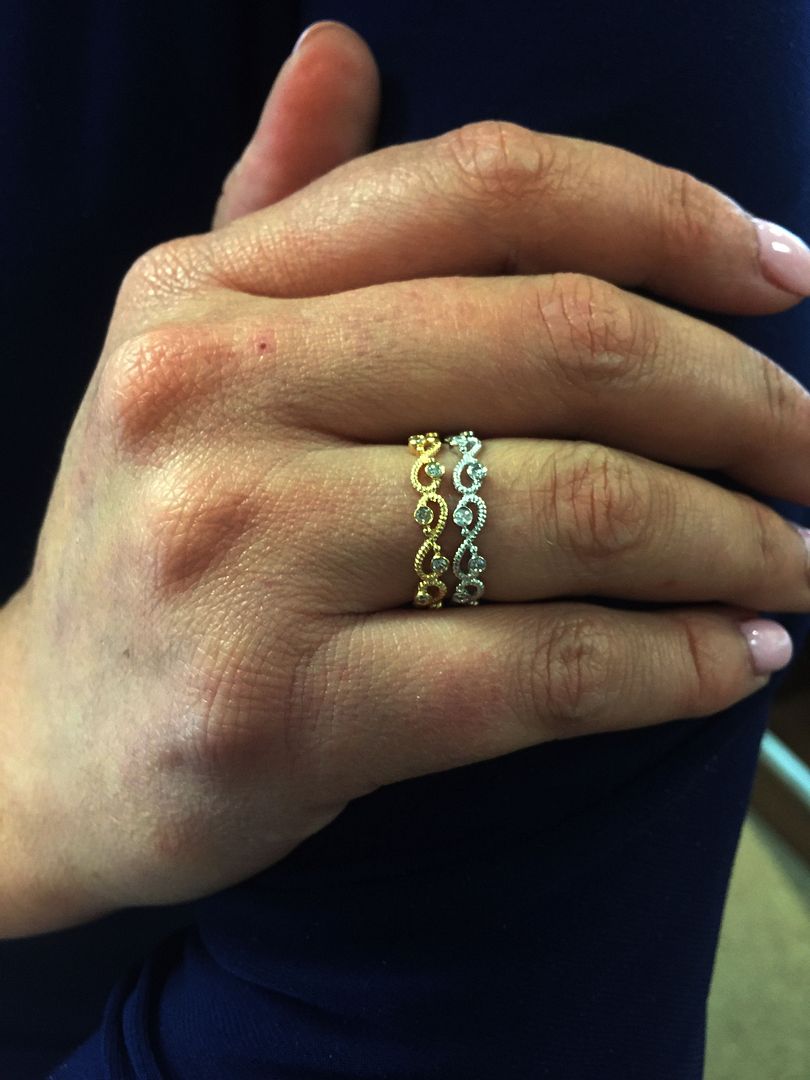 .68ctw diamond antique style ring in 14kw gold.  $1,295.
If once a week simply won't do…
don't forget to like us on facebook,
and follow us on instagram!