This week's show is going to positively
MESMERIZE you, darling!
Our ANTIQUE JEWELRY SHOW
is going on NOW at Lumina Gem through the weekend!
We dare you to watch this video and not be totally enchanted…
it's just one of the fantastical items we have flown in for the show!
In addition to the stunning jewels, we also received 
HUGE TRUCKLOAD of MODEL HOME FURNITURE. 
Here we go!
Luxurious burl king bedroom set by American Drew.  
Bed, $595,   dresser $595,   70″WX20.5″DX38″H   
nightstands $225 each.   31″WX19″DX30″H
Super nice green chair and ottoman by BRAXTON CULLER, 
a steal at $450.    30″W
We have a PAIR of these great elephant pull demilune chests…
they would even make nice bedside tables!  $ 295 each.  36″WX16″DX32″H 
Kick your feet up on this nice red paisley ottoman, $145.
 45″WX30″DX18″H 
Jeannie's absolute fave…Chinese Chippendale armoire by Lane Venture.
This would make an amazing bar…$895.   45″WX24″DX69″H
Mid century lovers…these chairs are the cat's meow in a turquoise blue, 
$ 395 each.    33.5″ W
Elegant black swivel counter stools, two available, a score
at $125 each. Not sold separately.  18″W
Gorgeous coastal abstract just $72. 24×30
Long and narrow hand-painted buffet by Hooker, $450.
  78″WX16″DX36″H
Classic coffee table in a rich wood finish, $275.   49.5″WX28″DX20″H
Matching end table available for $225.   28″WX28″DX26.5″H
Sit easy in this nice club chair and ottoman
by BRAXTON CULLER, $395.  33.5″W
Look at the classic lines on this wonderful chair by
TOMMY BAHAMA HOME, a true value at $325.   26.5″W
High quality sueded microfiber sofa by BRAXTON CULLER in like new condition, $595.    81″W
We are drawn to the wonderful colors in this bright canvas, $72.  
24″WX36″H 
By Liz Claiborne, this chest with removable top drawers
is super elegant for $695.  63″WX24″DX39″H
Butterfly art, $62 each.  27″WX30″H 
This pine queen bed won't last long at $295.   63″W
Leopard chair $295.
A fun take on traditional blue and white porcelain, $22 – $40.
Super sturdy baker's rack with LOTS of storage, $275.
42″WX20″DX76″H Sorry, ginger jars are sold.
ZEN IS IN!  Large silver Buddha, $145.
Moroccan mirrored chest, $265.50,   29.5″WX15″DX30″H
large black vase, $19.20. 
We have a PAIR of these super tufted chairs, $425 each.  30″W
We really like this Stanley octagon mirror framed in wood, $95.    
38″X38″ 
A fun look…48″ round two tone pedestal dining table, $395,
orange chairs $95 each. Sold in pairs only.
Isn't this gorgeous?? Brand new linen sofa with sleek modern lines, $895.?Brand new ivory linen sofa, $895!
Get a luxe look for less…pair of tufted blue chairs in blue velvet
with silver nailheads, $395 each.
This textured wooden coffee table is just perfect for coastal interiors.
A super good value at $428. 
For the sea lover…cute white-washed mirror with megladon teeth, $125.  19.5″WX19.5″H 
Super quality and nicely framed neutral coastal artwork
companions, $72 each.     27.5″WX27.5″H
Just in on consignment…you will not find a better deal…super nice
updated wing chairs in a gray-blue, just $295 each.    28.5″W  
Rustic and sturdy coffee table, $175.   40″WX24″DX21″H
SEVERAL NEW SLEEPERS ARE IN!
In soft turquoise, $925.    80″W
And in neutral beige with square arms, queen sleeper, $995.   80″W
Get affordable touches from you home at Home Again…
Floral canvas by Paragon, $95,   48″HX23″W
Celadon lamps $52 each.
This 'handkerchief' table by uber high end maker Sarreid
folds out into an octagon.  Retails for $2,600, our price, $995. 
43″w x43″d x30″h(closed) 61″w x 61″d(open)
And here it is folded out; 
the whole family can gather round.
Any busy family could use this super sturdy bench with storage, $325.
  50″WX17″DX20″H   Also available in white.
A truly lovely pair of sea motif companions matted
in a soft blue, $125 each.  24.5″WX22.5″H
Bring on the GLAM!  White pearlized ostrich print oversized accent
chairs, a STEAL at $ 225 each.   26.5″W
This won't last for a minute…stone topped desk $165,
 53″WX23.5″DX29.5″H, black office chair, $35.   25″W
Cute and handy!! Updated 'jelly' cabinet
in a washed finish, $295! Width: 32  x  Depth: 15  x  Height: 42
~Also available in blue-green!  $295~
This is a LOVELY and timeless outdoor dining set from ETHAN ALLEN in like-new condition.  We have the original receipt for $4,854, our price just $1,495.  That is a $3,000 SAVINGS!  Matching coffee table available.
Even if you are not an antique jewelry aficionado, 
you'll enjoy looking at the exquisite craftsmanship
and learning about the history of the pieces in our
ANTIQUE JEWELRY SHOW
Georgian 1714-1830
The chance of owning a piece of Georgian jewelry is quite slim,
especially in excellent condition.
 Traits of Georgian jewelry: Diamonds were set into silver,
colored gems were set into gold, the cut of gems were either the
rose cut or the old mine cut.
Look at the detail on this brooch hand carved with turquoise
and white enamel in yellow gold.
The bracelet is silver with diamonds and pearls.
Below is a citrine set into yellow gold.
ALL PIECES ARE IN EXCELLENT CONDITION.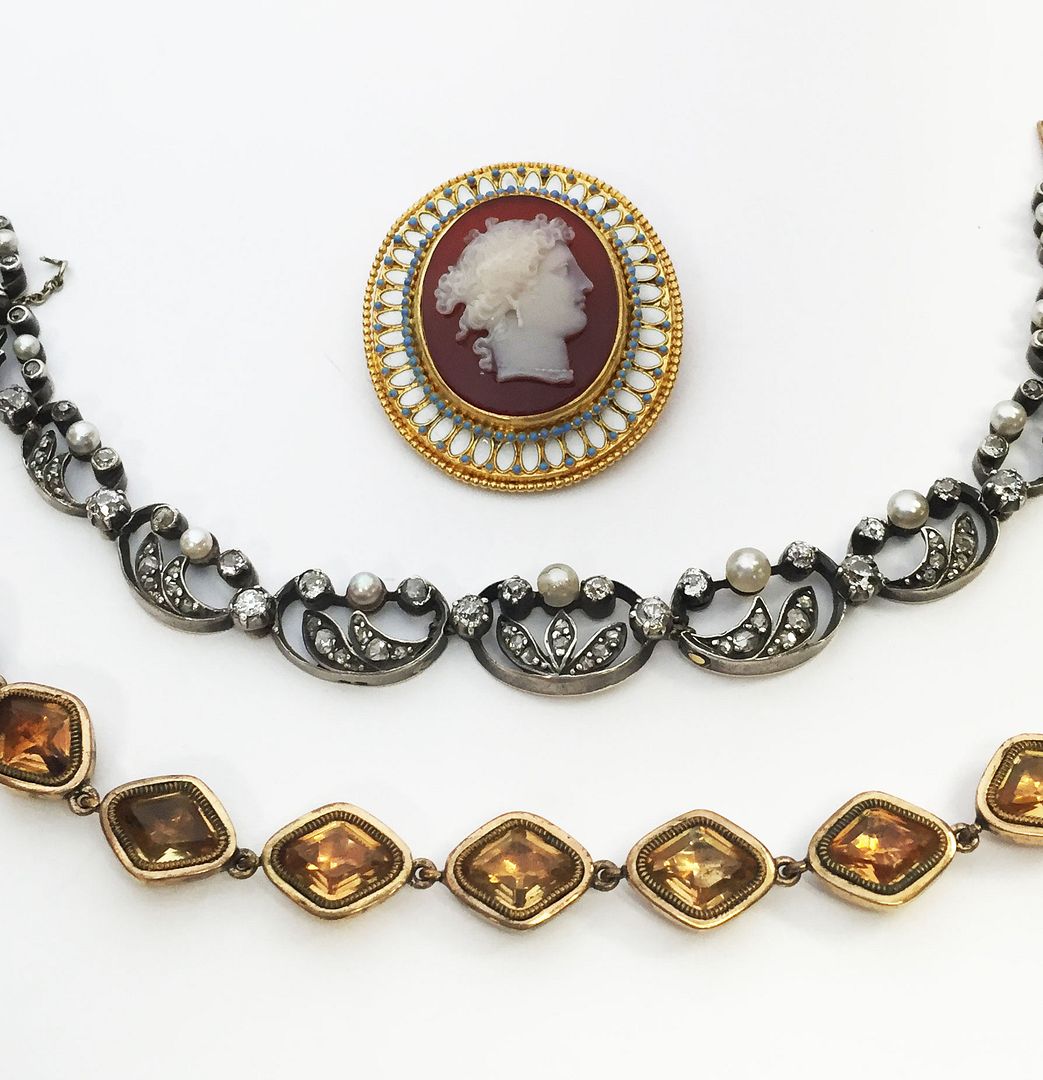 Micro-mosaic jewelry is extremely rare to find without damage. 
These delicate pieces were commissioned by royalty depicting their religious beliefs and other monumental landmarks of the time.
The process is incredible with each individual piece created by glass worked into metal, which often took years to produce one piece.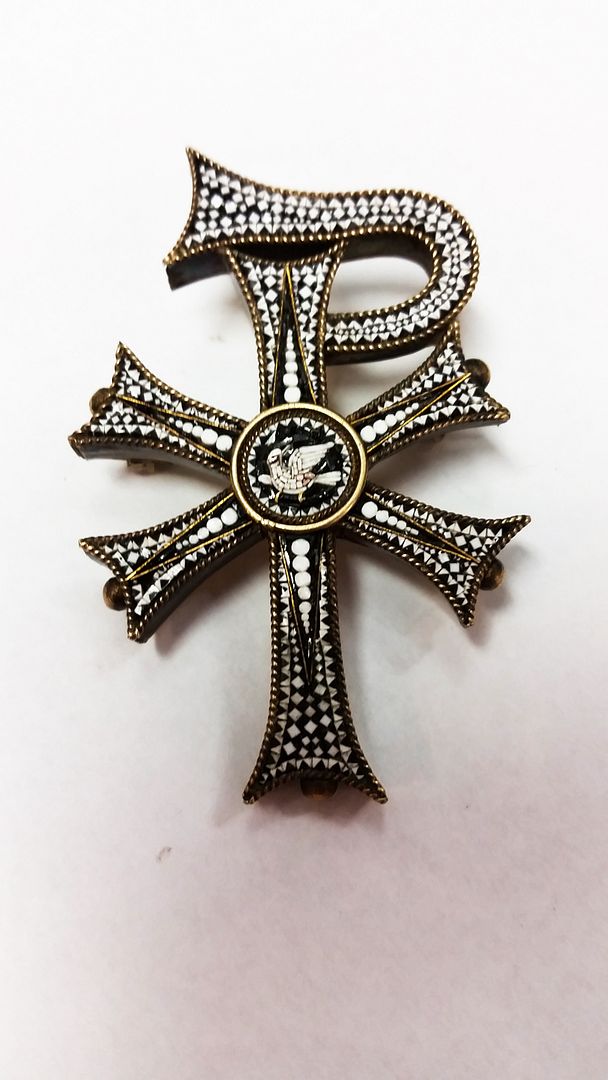 Talk about an elegant piece of history…this piece is
over 200 years old and in excellent condition. 
Victorian 1835-1900
JENNA'S PICK
This gorgeous garnet locket/pendant is a gorgeous piece of history
that has a current "Bohemian" look.
Intaglio brooches were often made of loved ones and beloved
family animals like this doggy…
We love this antique signed CARTIER piece with a horn and
reverse crystal intaglio horse in gold.
During the Victorian period "gate" bracelets were popular…
When a gentleman went off to war or to travel afar, he would leave the bracelet locked around her wrist, holding the key until he returned.  
This symbol of love would show others that the woman was taken.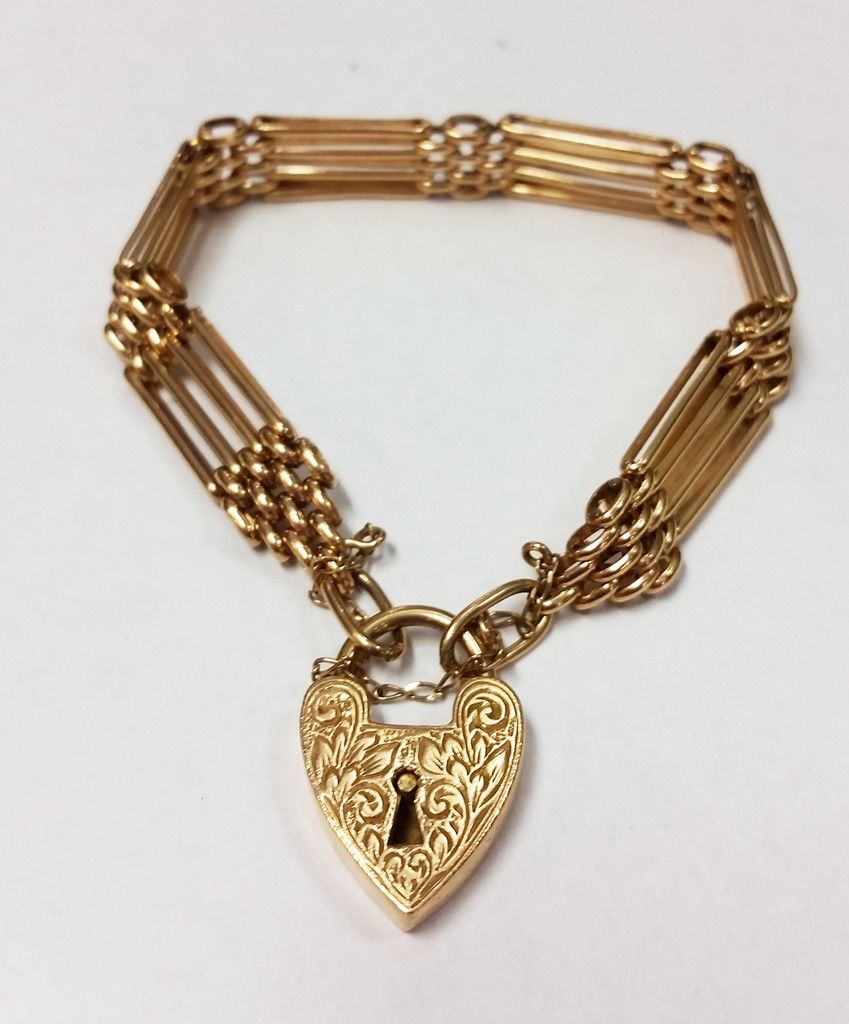 Victorian jewelry had so many meaningful symbols with lots of ornate detail. 
All of the pieces that we have for the antique show are in immaculate condition. 
Don't miss out! ~FRIDAY AND SATURDAY ONLY~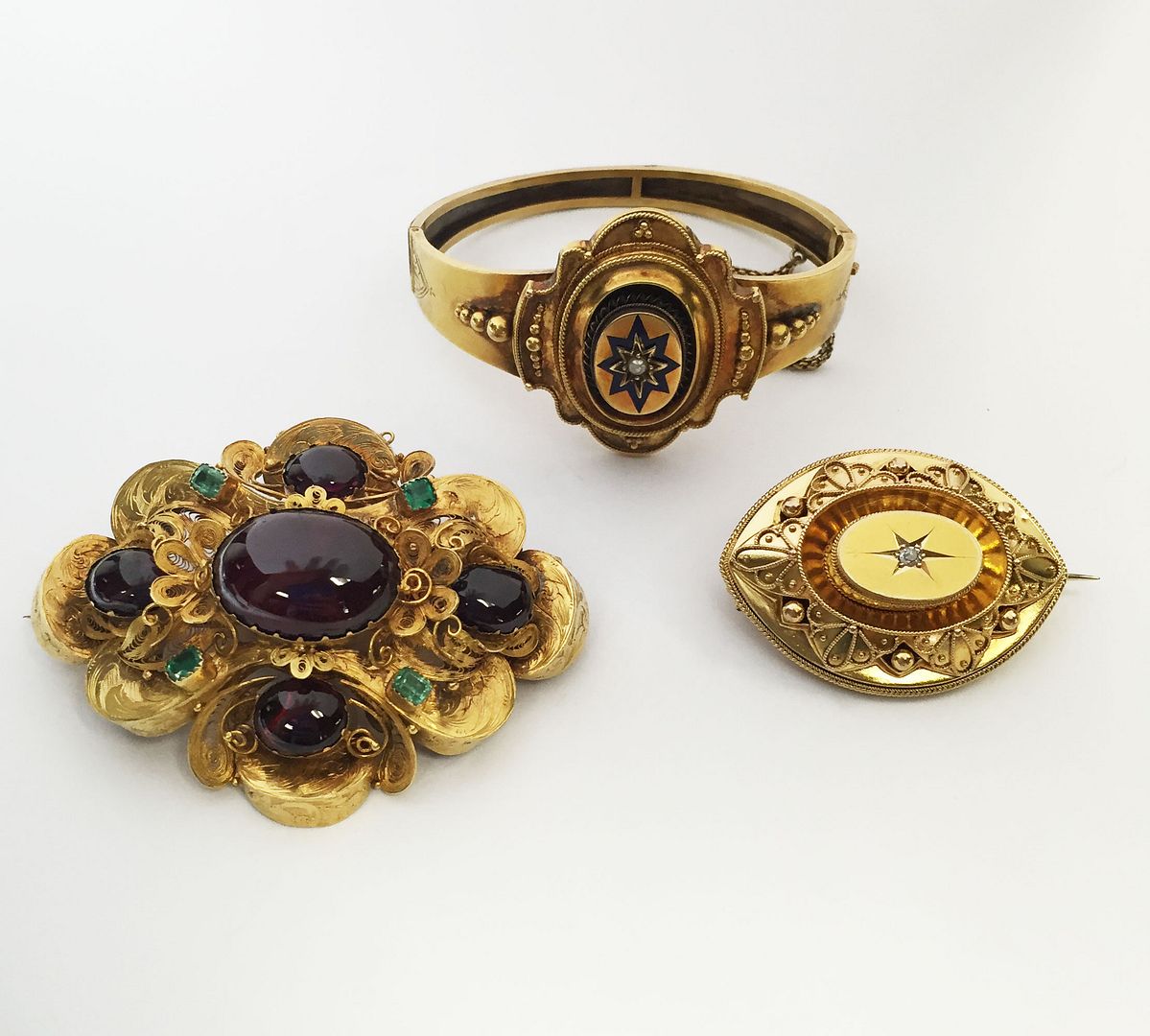 This belongs to a suite with a pendant all from the Victorian era
with a vivid high relief cameo in yellow gold.
Edwardian 1900-1915
Edwardian jewelry was so complex with curves and fancy cut gemstones.
This detail on this ring is AMAZING…
set with fine diamonds, enamel and gold.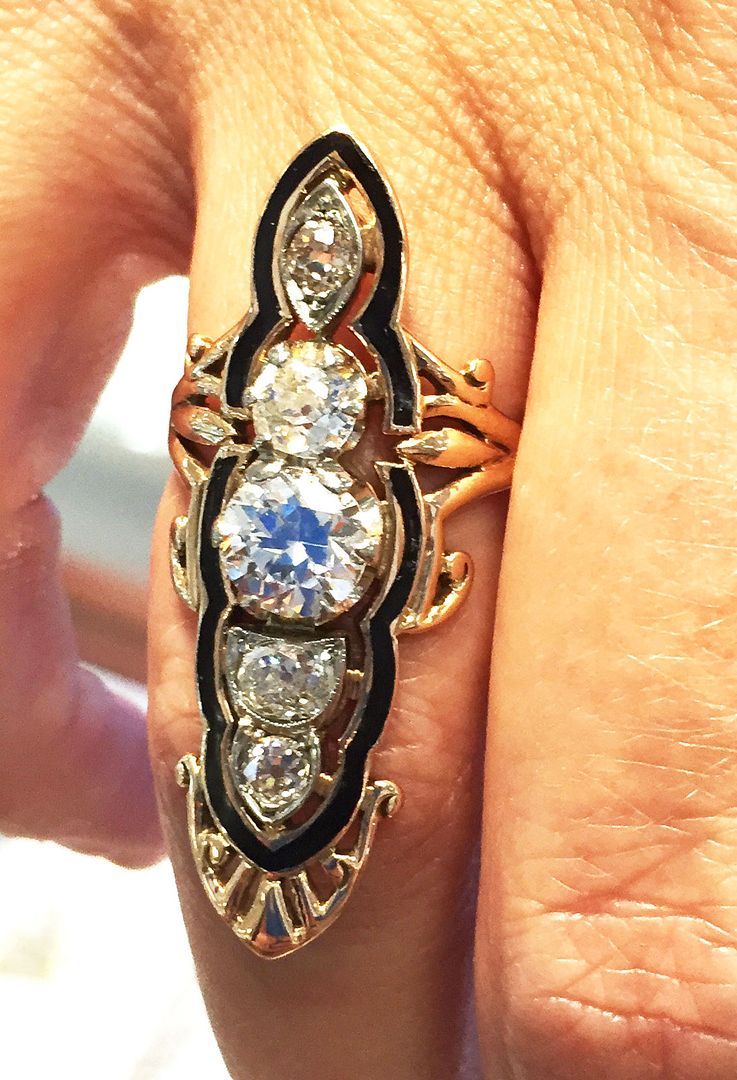 Art Nouveau 1895-1915
Art Nouveau designs were organic and featured nature themes.
This turquoise ring features floral designs that are also used into the prongs.
Art Nouveau jewelry also featured curvilinear patterns that were based on natural forms and often featured flowers, plants, animals, insects, and birds.
Just look at the detail of this dragonfly…a true work of art.
This Art Nouveau inspired moonstone set is signed on the back by George Jenson and is dated 1931.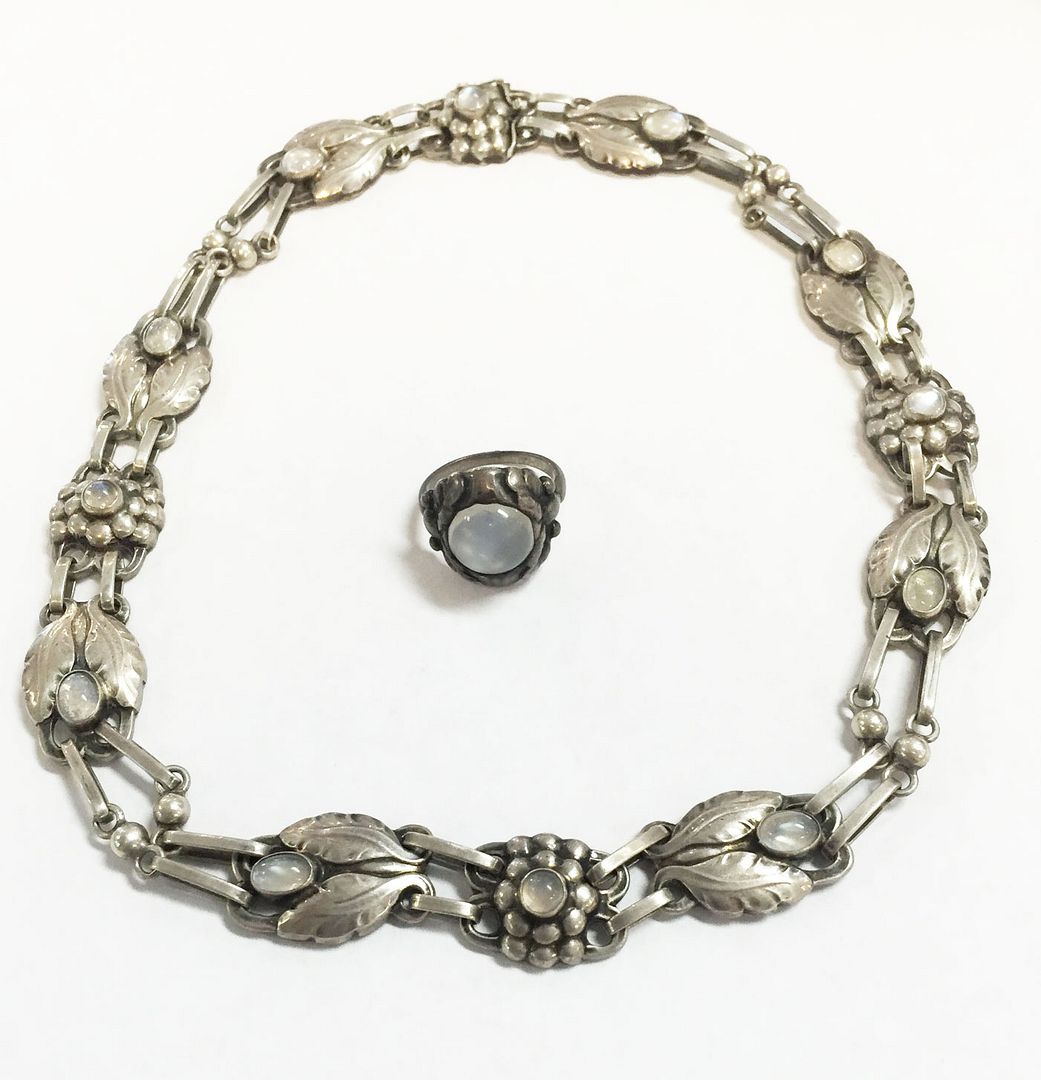 Art Deco  1915-1935
Art Deco period was a time of glitz and glamor in jewelry.
Check out these fantastic rings in store for you.
So many options to choose from…
White gold is an ART DECO staple that was introduced into the jewelry world in the 1920's.  Every white metal in jewelry before that time was silver or platinum. Chrysoprase is a vibrant, green stone that has recently gained popularity but has been around for centuries.  These backs can easily be converted into omega locking backs by our in-house jeweler.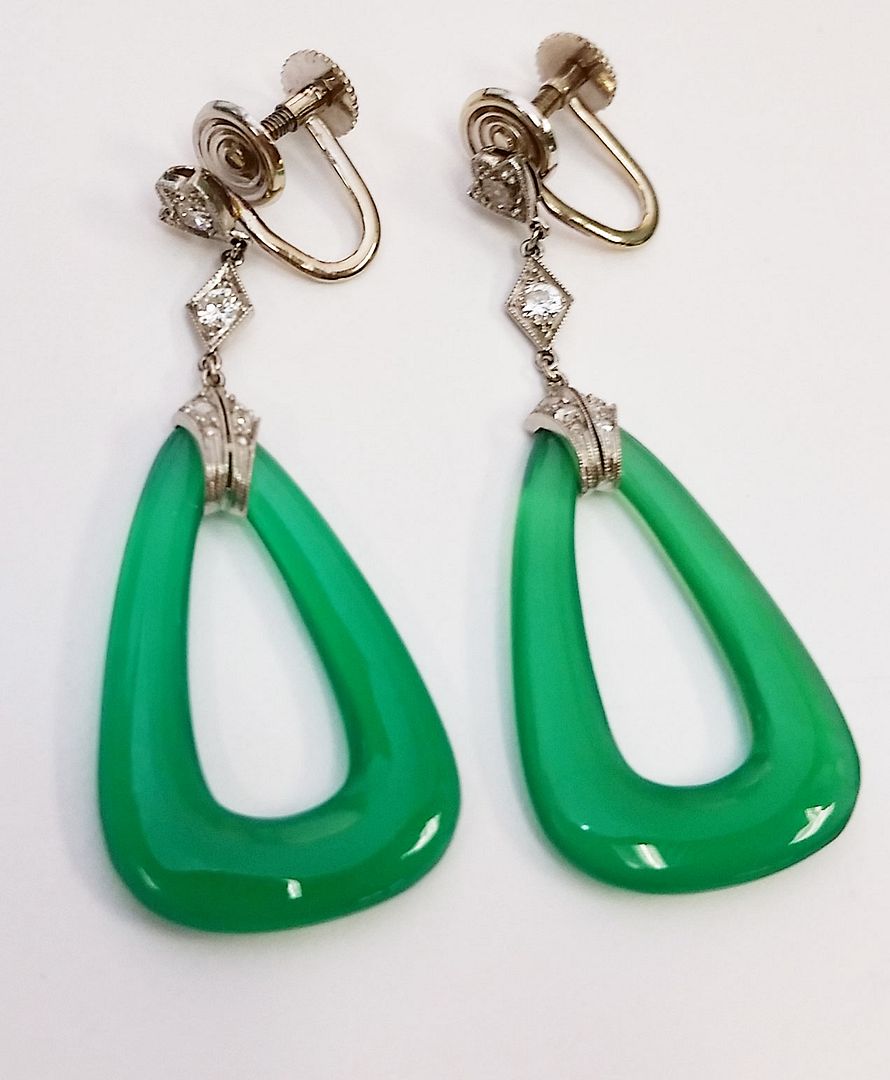 Art Deco pieces are so bold, yet intricate.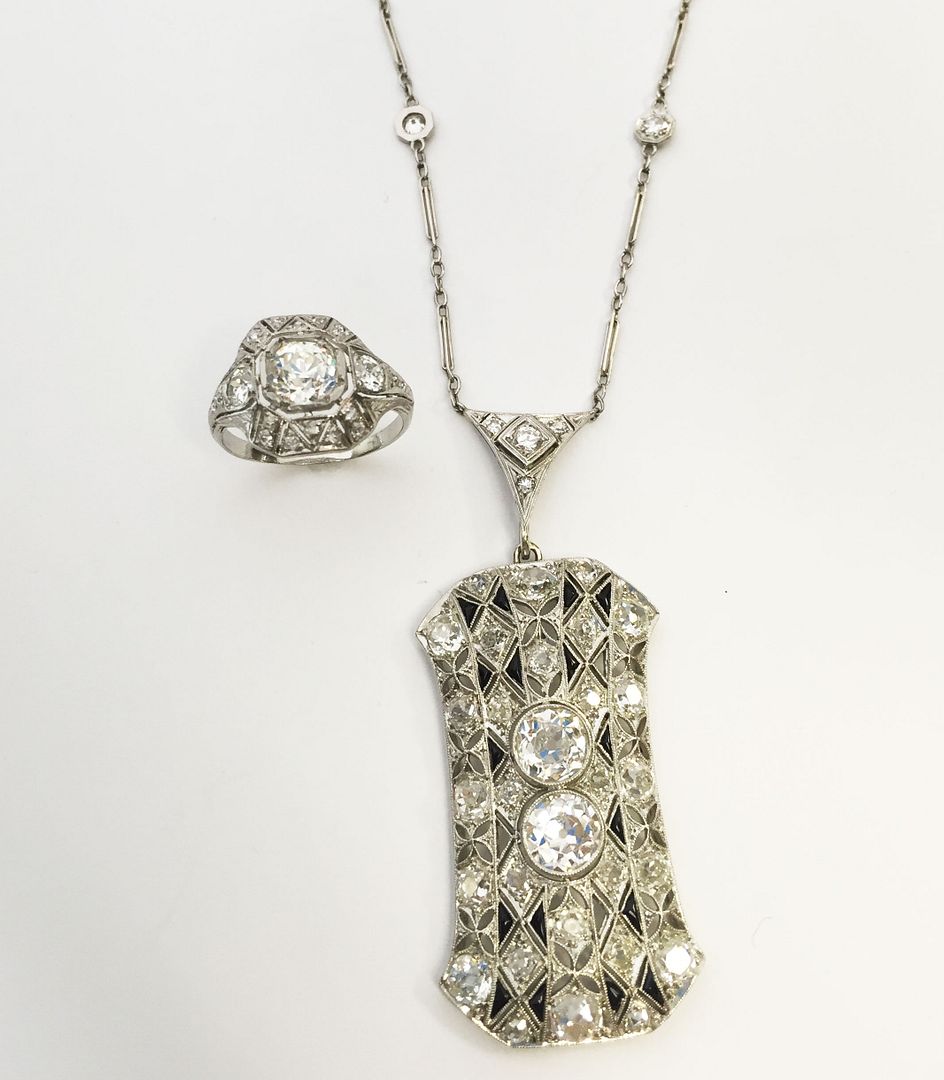 Looking for something that will say "I Love You" like no other? 
Try one of the Art Deco rings that we have here until Saturday…
we guarantee she will LOVE it.
This Art Deco watch was converted into a stylish bracelet.
We also have new designer pieces that are inspired by the Art Deco
period like this amethyst and diamond ring. Isn't this stunning?
Retro  1935-1950
This Van Cleef & Arpels ring is our favorite piece in the store.  Bought from the Van Cleef & Arpels jewelry store in the 80's and signed,
this retro consignment piece will not last long.
Where else can you find a solid gold 18ky gold Omega Constellation in excellent condition?  Only at the Antique Show at Lumina Gem.
Just look at the quality and variety of these fantastic rings…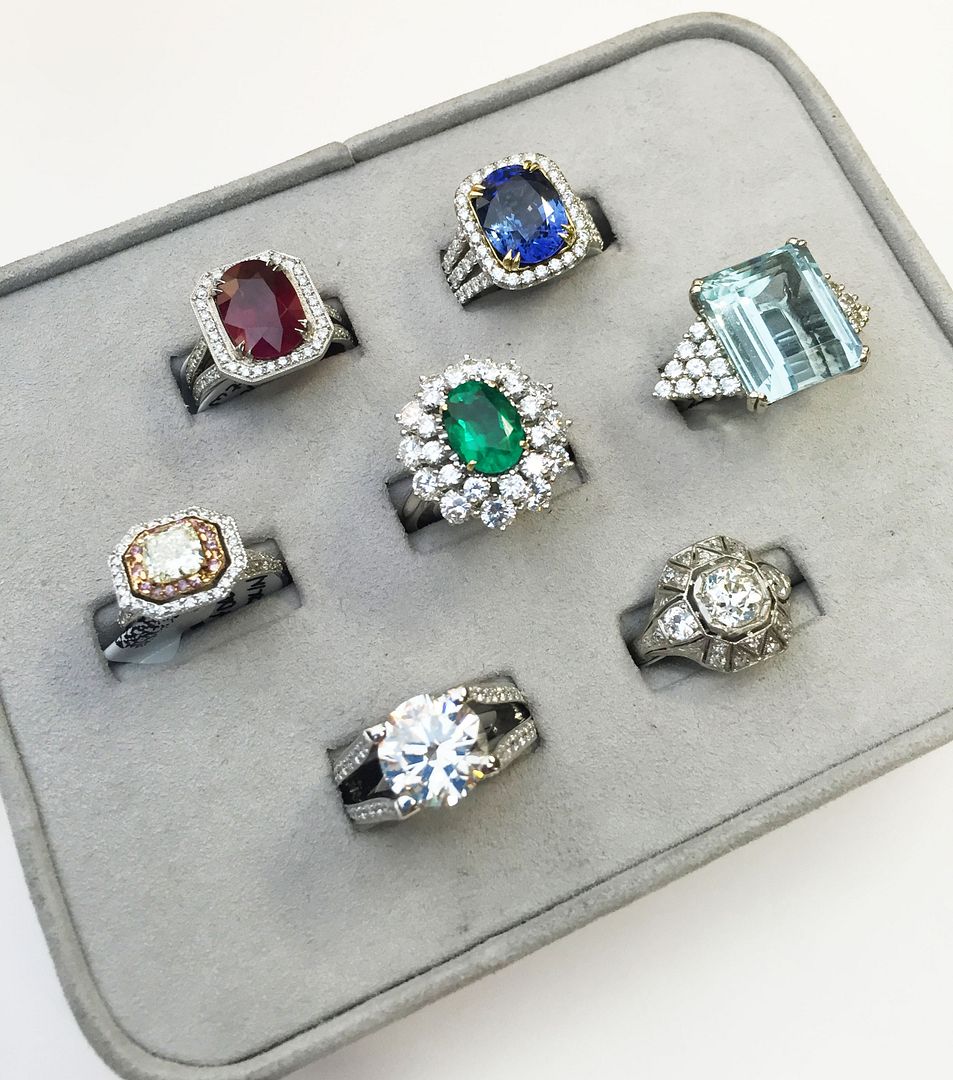 We are also stocked with vintage bridal sets and rings
featuring brand names like Tacori.
Seeing is believing…don't miss out on designer retro pieces that will knock your socks off like this black opal and ruby Tiffany & Co. ring.
We have many unique retro rings that are fantastic buys
like this rose quartz and yellow gold ring.
This double individually linked strand of onyx and yellow gold makes a luxurious statement.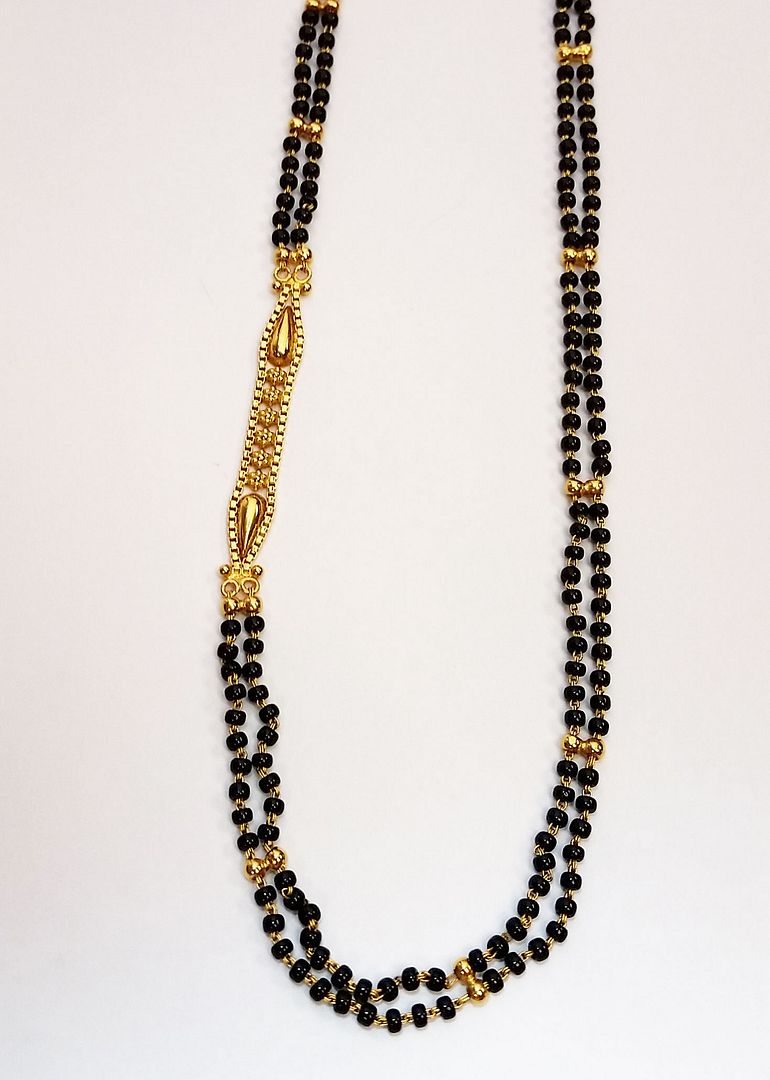 Come and feast your eyes on the finest gemstones like this tanzanite and diamond ring, here until Saturday only.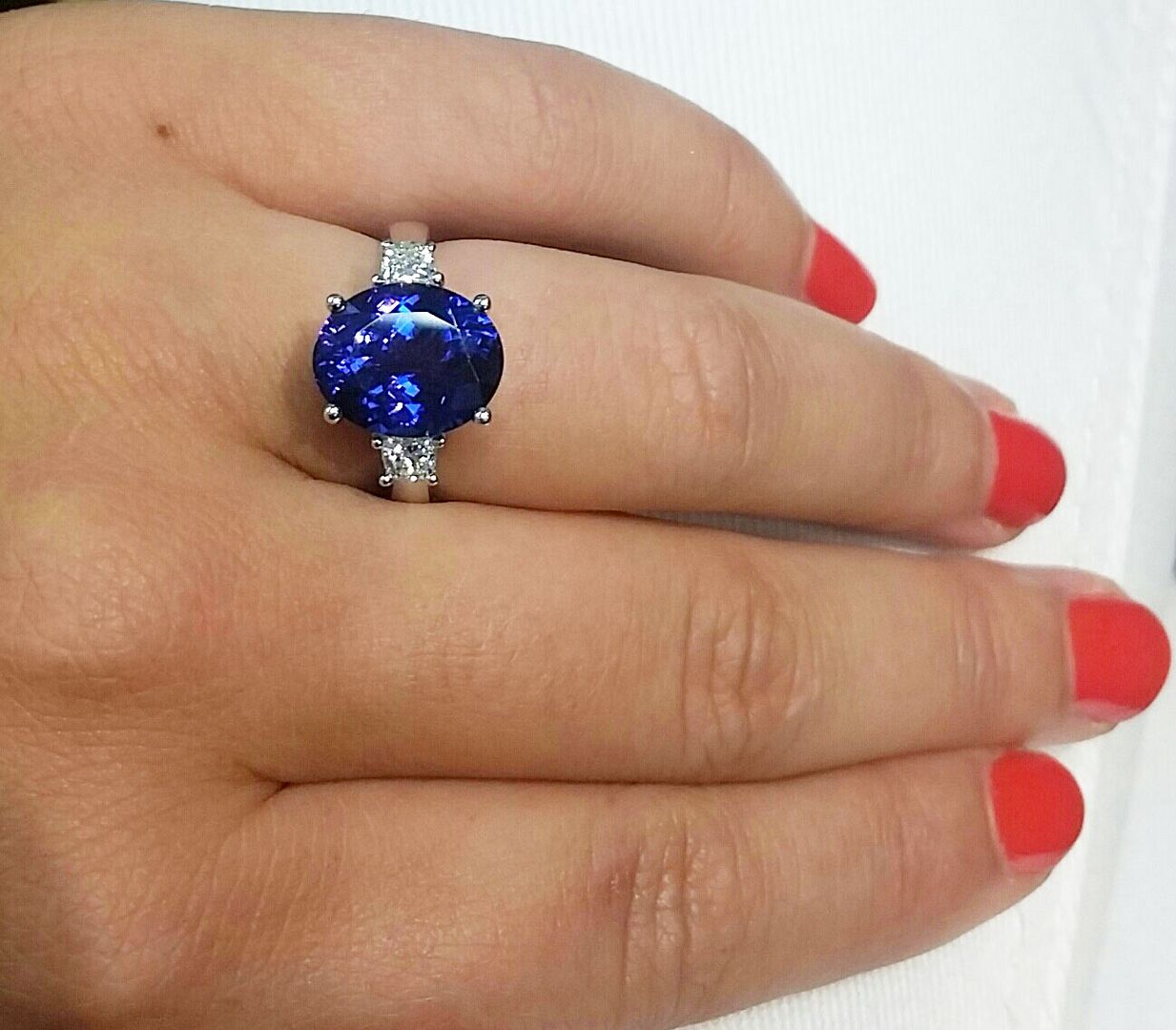 And this AQUAMARINE necklace….
Were you mesmerized by this week's show?
Our great new arrivals are even better in person…
come see us!