Words cannot express the joy of a new life.
                                                             Hermann Hesse
So please join us in our JOY as we celebrate
Brad and Jamie's new arrival…Baby Ethan is due in September!
The baby is going to have one great da-da.
And the world's sweetest mom.  
And while is true that there is no greater joy
than a new baby…a bargain is pretty nice, too…
On with the show!
A little bit glamorous, a little bit coastal, and a whole lot of style!
Glass dining table, $895. 71×35.5×30.5
Orange geometric chairs, 4 available, $125 each. 20″W
Vibrant palm art canvas, $95. 48×36
Accessories, $12-$32
Just in on consignment…
a very pretty and high quality grouping!
This CENTURY sofa in taupe chenille piped in blue retailed for $2700,
our price $995.  Immaculate condition. 84″W
We also received two coordinating chair and ottoman sets, 
they retailed for $1,200 each,
our price $495 each. 35″W
So modern and lovely…we have a PAIR of these super sleek
blue chairs with washed frames for $395 each.  30″W 
It's hard to show you the scale of these tall mosaic tile candle holders;
they are PERFECT when you need a large statement in a corner
of your room.  Large, $85, 44″H medium, $65, 33″H.
These are gorgeous in person…
turquoise porcelain lamps, $135 each. 32″H
This won't last…slipcovered sofa by Engender in like new
condition, $895. 85″W
 Just keep swimming!
Metal fish wall decor, $145. 49×19
Add some glamor to your life with these statement accessories!
Twig candle holder, $55. Small round mirror, $32. Large mirror, $85.
Modern chrome saw-horse style desk, $395. 59×29.5×30
NOTHING is more timeless than a ginger jar…and these are large
and make a statement. Pure silver, $62, textural silver, $72.  
Rather have white?  This geometric design ginger jar
is HUGE and ON SALE for $95. 28″H
Hand-crafted by a local artisan…this megladon tooth clock
is a true statement piece for $395, 28×34. 
Just a note…on ebay, single teeth can go for $100 and up.
Super handy and handsome bronze finish tea/bar cart, $145. 28x16x30.5
These custom Ethan Allen 26″ swivel counter stools in black retail
for $399 each,  our price just $225 each! 18″W
This large round black mirror is a super buy at $95. 42″ diameter
Just in… get a super buy on this white
bonded leather sofa for just $495. 81″W
Matching loveseat just $465. 60″W
This won't last long…maple desk with clean lines, just $165. 56x26x30
Matching filing cabinet only $125. 24x20x30
This L A R G E abstract art has a nice palette of blues, greens and
red for $145. 60×48  Crab lamp, $82, 27″H.
Blue octopus lamp, $125, 25″H
You have to see these designer orange lamps in person to
understand how rich they are…$145 each. 38″H
GOING, GOING GONE…
This amazing black cabinet with storage is on sale and
a SMOKING HOT DEAL at $395. 39x18x79
Another SCORE…gray metal tall cabinet ON SALE for $275. 
18x13x82

Always wanted a floor mirror?  This gold beauty can be hung
on the wall or use the convenient stand, $125. 22×62.5
Pretty set of gold nesting tables with blue faux croc tops, $245.
16×18.5×25
Coastal bird on canvas in calming soft colors, only $72! 35×35
DEAL TIME…mustard and ivory chevron chair, $145. 26″W
Just in…handsome wicker and wood screen just $175. 57×72
This 'chofa' offers so many options…it's a SLEEPER and the chaise can be
used on either side, brand new for $1,045, 81″W
Classic black granite topped demilune,
a deal at $145. 48×15.5×32
SUPER ON TREND…
Gold animal wall decor just $22-$62!
More rich designer accessories are everywhere…
shown here, from $16 to $32.
JUST IN ON CONSIGNMENT…and an awesome deal.  
Queen sleigh bed, $395, 69″W. Dresser, $395, 65x18x36.
Nightstands, two available, $125 each, 26x17x27.
We have a PAIR of these richly framed palm companion
prints, $125 each. 31.5×33.5
A super stylish coffee table for $195. 50x28x18
We have a pair of these vintage Chinese end tables…they are pretty as-is, but can't you see them painted in a glossy white or black? $125 ea. 22x27x21
The kids will LOVE this sectional because it has room for the whole family, you'll love it because it's super stylish!  $2,095, includes ottoman. 106×144.
Beautiful butterfly companions, a steal at $62 each. 27×30
The ever useful bookcase…and a super buy, too, at $125. 
33x12x73.5
Playful metal palm-motif wall art, $62. 37×34
Kids going off to college?  They will ADORE this black futon
with a pull down drinks tray!  $425. 70″W
Just in…a lovely giclee of a photograph highlighting Masonboro
near Trail's End…$165. 44×19
A great demilune console with spindle legs in a washed finish,
$325. 47x16x34
Cobalt is RED HOT!  Shown here, from $12 to $24. 
Massive octopus in navy and white, $245. 40×50
It's hard to show you the scale of this huge ivory wooden candlestick…
we think it would look super nice in a corner of your room where
you need a finishing touch, $47.  Just over 4′ high!
Lumina Gem Cannot Wait for
Our Favorite Jewel to Arrive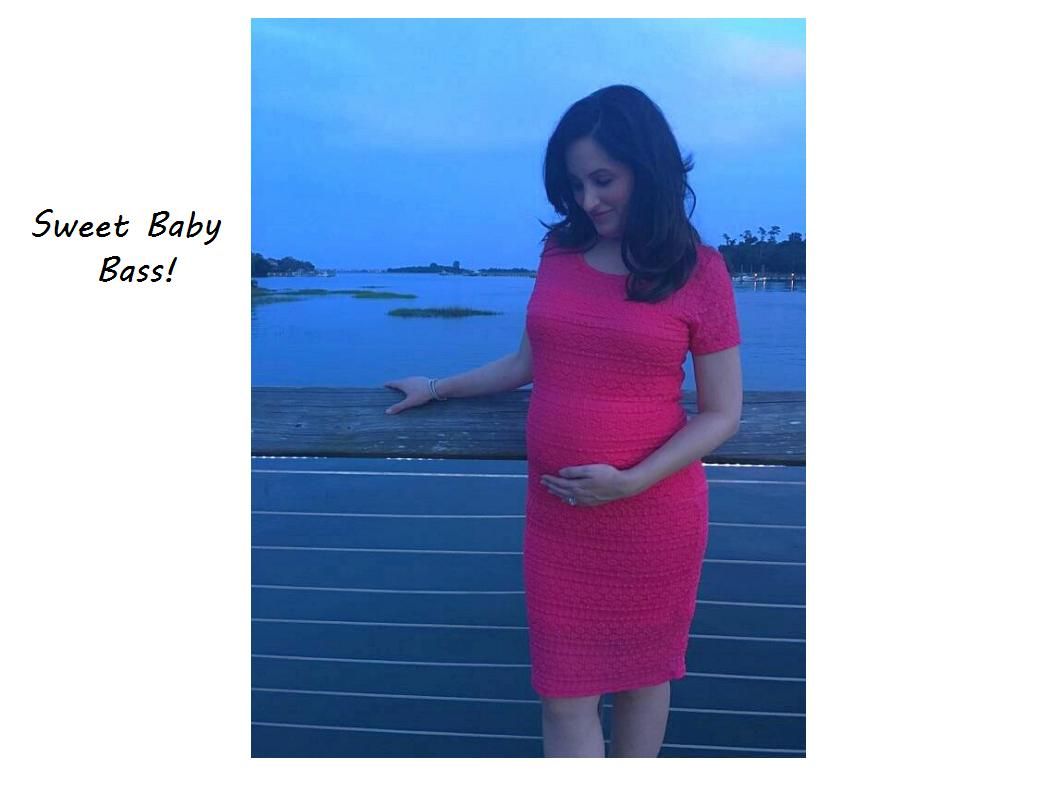 Brad is Sooo Excited about his Soon To Be "Special Delivery"
that he is feeling GENEROUS…
Our SIZZLING SUMMER SALE is continued
through the entire month of JULY!  
This will make your special one EXCLAIM, "I DO"!
.71ct center round brilliant SI1 clarity G color diamond accented with .60ctw diamonds set in 14kw gold.  A 1.31ctw diamond ring on sale for only, $3,395.
 .25ct emerald cut 14ky gold necklace, 16 inches.  Sale price $635.
Check out this deal…rutilated quartz and sterling silver studs. 
Sale price $35.
And this one…blue topaz and diamond in sterling silver studs are 50% OFF.  Sale price $65.
All of our new stock bands are 25% OFF
Sapphires set into a 18ky gold size 7.5 eternity band. 
Sale price $250 each.
Moonstone set into an 18ky gold size 6.5 or 7.5 eternity band.
  Sale price $395 each.
David Yurman classics JUST IN!!
David Yurman 7mm 18ky accent wheat collection.
Bracelet, 7.5 inches.  Sale price $375.
Necklace, 16 inches.  Sale price $595.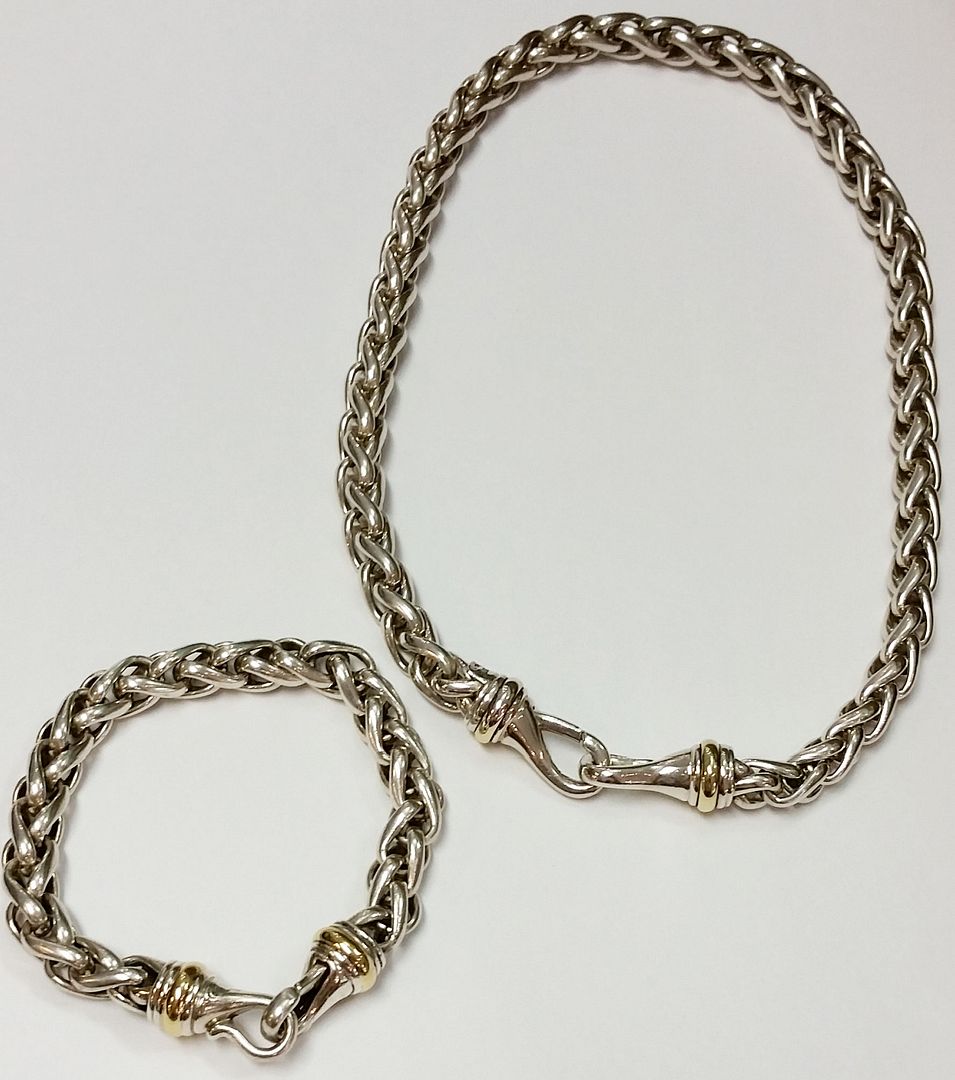 These 18ky gold fancy bangles are 25% off and only $355 each.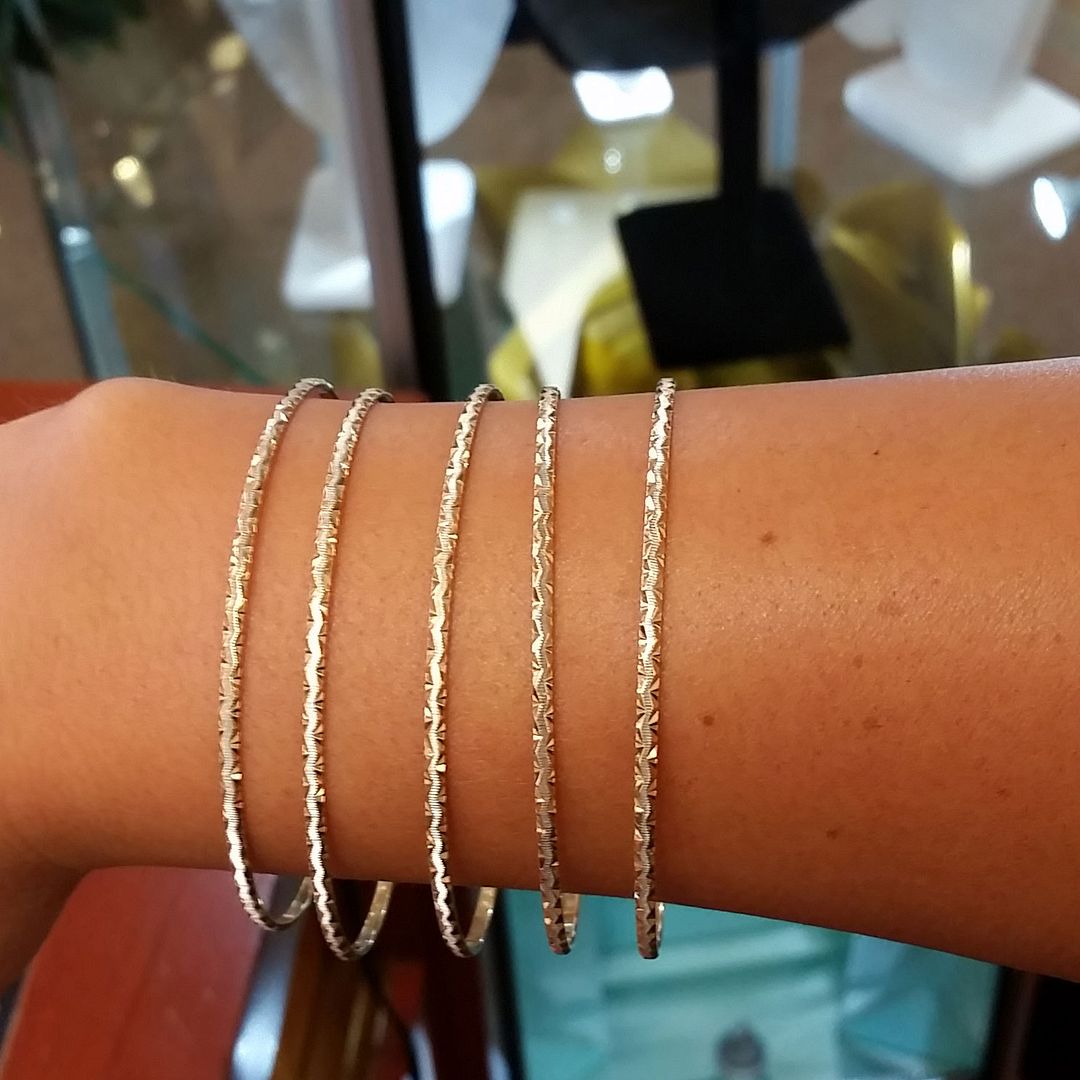 Ippolita on consignment and on sale is a DEAL
that you don't want to miss out on.
Signed rock crystal quartz 43 inch necklace, $955.
Garnet and diamond 36 inch necklace, sale price $575.
 Mother of pearl under raspberry quartz dangle earring, sale price $195.
This piece just came in and is already 20% off.
A retro style necklace with a center trillion cut diamond
14ky gold curb chain, 17 inches. 
UNREAL sale price of $955.
WE OFFER FINANCING WITH 6 MONTHS DEFERRED INTEREST…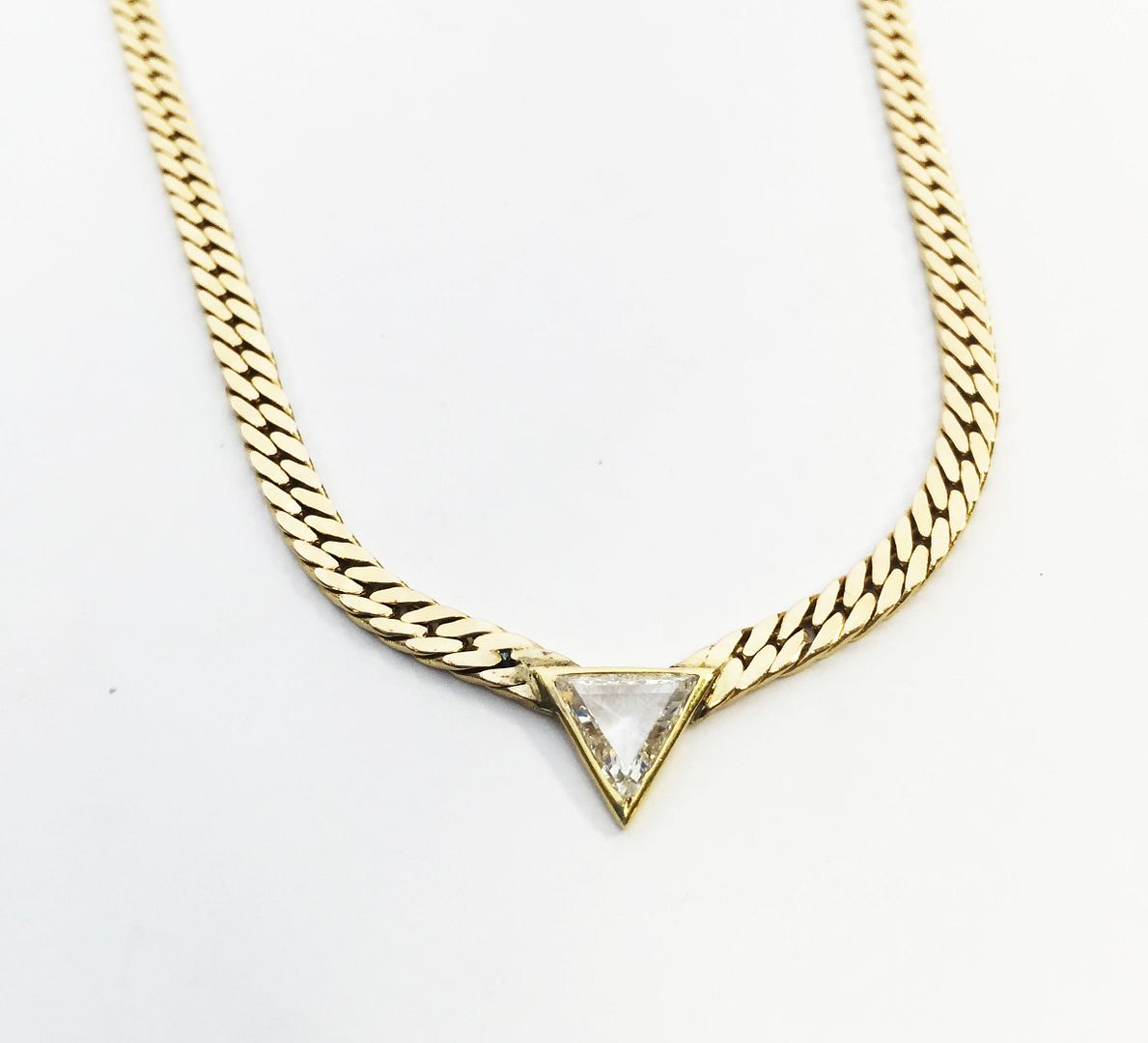 Designer Tony Maccabi is 30% OFF
V diamond necklace in 14ky gold.  Sale price $945.
Diamond studs in 14ky gold.  Sale price $715.
Aquamarine ring with diamonds in 14kw gold, sale price $875.
Coral under rock crystal quartz with diamond accents in yellow gold with a 14kw gold band.  Sale price $1,045.
Tony Maccabi 2.3ct morganite with .29ctw diamonds in 14kr gold.
  Sale price $1,045.
Rose quartz over mother of pear and diamond set into rose gold
with a 14kw gold handmade chain.  Sale price $715.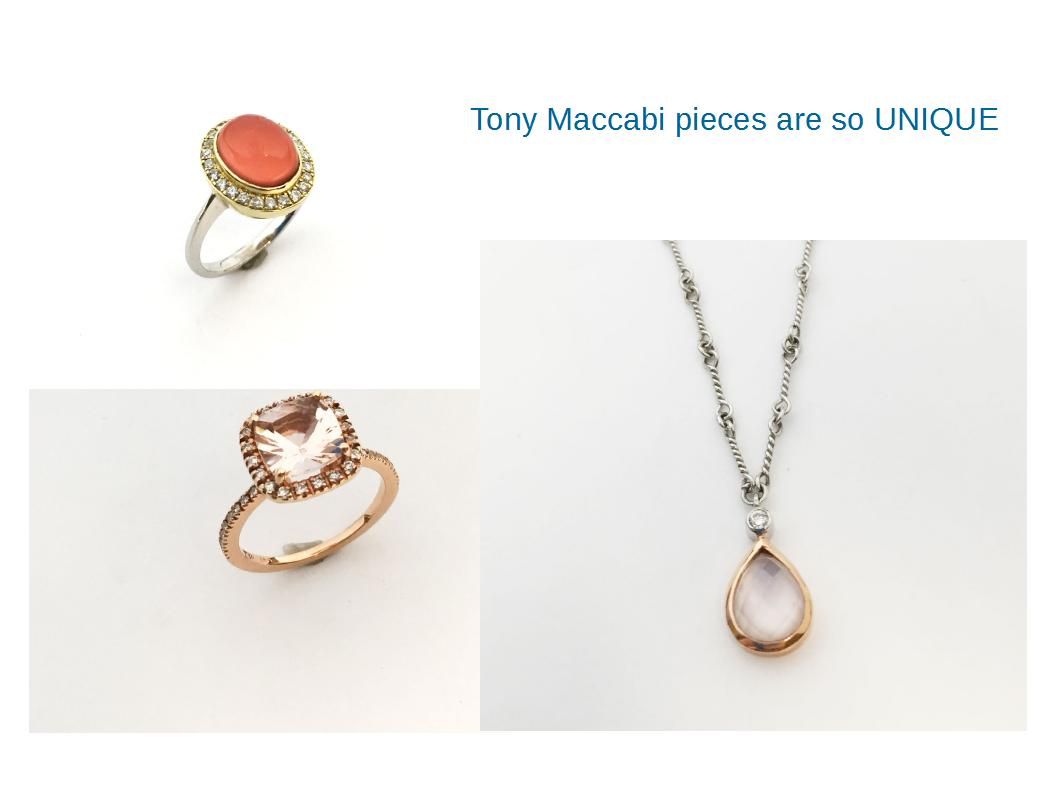 Now is your chance to own a piece of history with this 2000 American gold coin accented by  1.50ctw diamond halo.  Sale price $3,195.
(Does not include chain).
Dangle 3.5ctw citrine earrings in 14ky gold. 
Sale price $235.
David Yurman 20x15mm champagne citrine with .44ctw diamonds in 18ky gold, size 7, comes with pouch.
Retails for $5,650, sale price is $2,400.
1ctw of I1 clarity H color diamonds bezel set in 14ky gold, 18 inches.
  Sale price $955.
This ring is so unique and priced to sell.
6.39ct blue topaz checkerboard 1.71ctw blue sapphire .64ctw
diamonds set into 18kw gold. Sale price is $1,125.
London blue topaz and diamond Allison-Kaufman Co.
14kw gold ring is only $765. 
Blue topaz David Yurman enhancer with 16 inch chain.  Sale price $475.
Blue topaz and diamond John Hardy dangle earrings.  Sale price $585.
Starfish 14ky gold slide.  Sale price $185.
Select pieces are in the 50% OFF case like these John Hardy earrings.
John Hardy Dot 18ky gold and sterling silver omega backs. 
Retail $1,200.  50% off price is only $195.
All in stock Allison-Kaufman Co. is 30% OFF like this diamond necklace $1,035.
1.01 sapphire accented with .44ctw diamonds set in 18kw gold was $2,295, now with 25% off $1,725!
Don't miss our SIZZLING summer sale!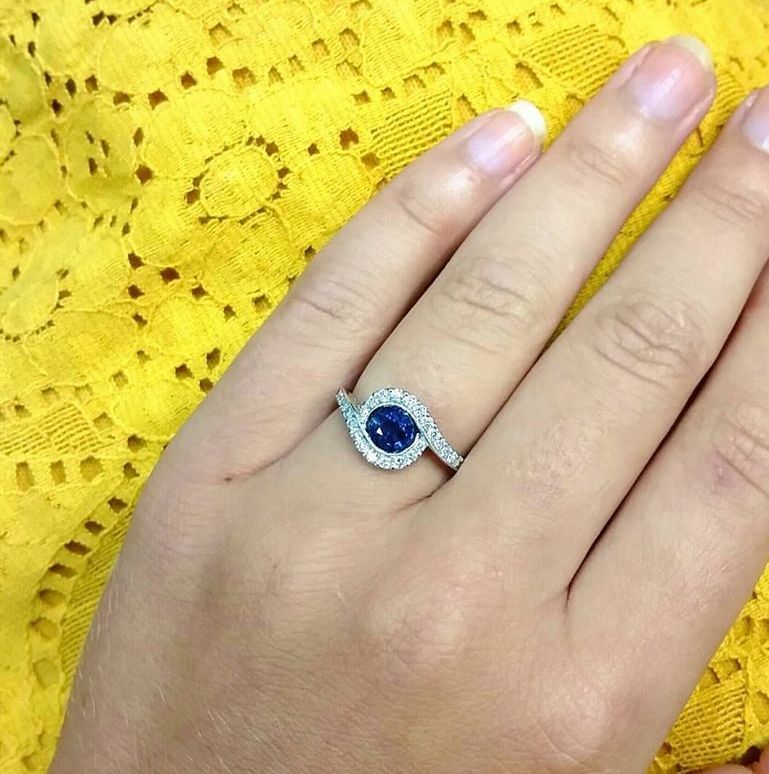 Roberto Coin .26ctw diamond circle pendant with 16 inch chain.
Retails for $1,140. Was $795, Sale price $635!
The sizzling summer sale is ON!
Check out these Tiffany & Co. mesh earrings for only $115.
  22k yellow gold top with 14ky gold posts and backs.  Sale price $435.
HOT, HOT, HOT
~ON SALE AND CONSIGNOR REDUCED~
1ctw diamonds set into 14kw gold….ONLY $975.
Look at this AMAZING one of a kind custom ring
we made for a wonderful customer.
What can we help you redesign?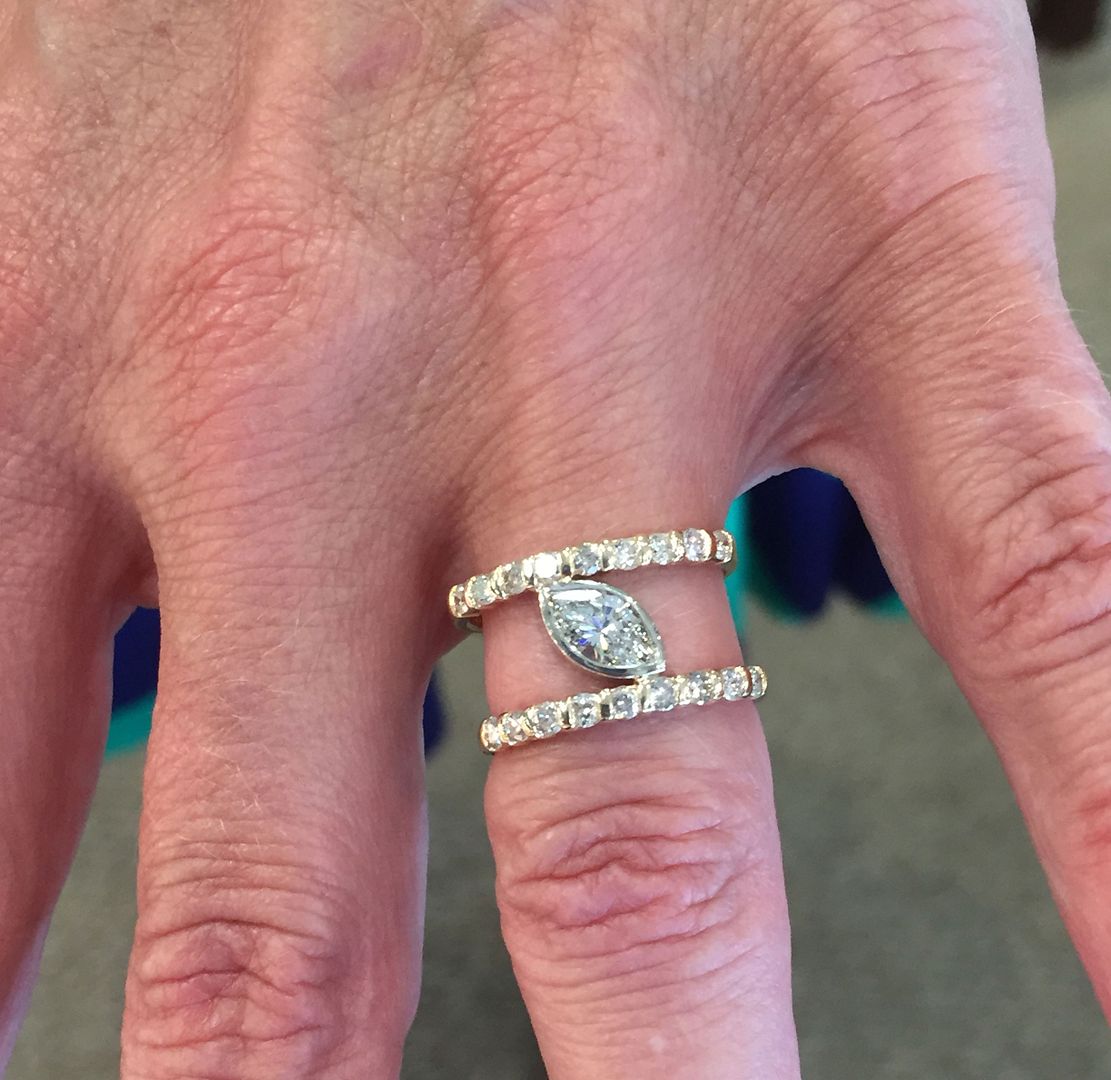 Thanks for reading our email
and have a wonderful weekend.