Namaste is used as a respectful form of greeting, acknowledging
and welcoming a relative, guest or stranger.
Tee-hee…here are Ashley and Haley hanging with the big guy, 33″ high, $225.
So NAMASTE, Y'all!
We've got a BIG SHOW for you this week!
This has GOT to be one of our cutest vignettes ever…
tangerine Chippendale chairs, $295 each, cane daybed $625,
octagon coffee table, $475.  30″ diameter x 18″H
Here's a showstopping look…we are LOVING this white console for
$495, 55.5x14x30.5, topped with abstract art for $175.  47.5×48. 
More geometric goodness…blue print settee,
a super buy at $275!   54″W
Island-style fans…we have a PAIR of these genuine Tommy Bahama brand
club chairs in rattan for $475 each.  38″W
Just the coolest chandelier EVER…turquoise capiz shells on a woven frame, $395, approx 34″ diameter x 26″H. We also have this chandelier
with natural ivory capiz shells, take your pick!
The WOW factor…this golden delicious dining table retails
for $1,600, our price, $895. 71×35.5×30.5
Family is everything…and this set is made so that the whole family
can gather round!   Hand-painted table, $1,295, 70″ diameter.
Gingham slipcovered chairs, $145 each, must be bought in pairs.
Here's a close-up of the top.
And the funky painted base!  So unique.  
It originally cost over $4,000, our price $1,295.
We also have a sweet pair of the same chairs slipcovered in a floral pattern
that can be added to the table.  $ 145 each.
This buffet hutch is large and in-charge!  $895.
74x24x85
From HENREDON, these leather chairs are amazing…we can see them 
as dining chairs or even accent chairs.  $295 each, must be bought in pairs.
Round pedestal dining table with custom cut glass top, $450. 48″ diameter
Here's a close up of these  great looking chairs.
Must be purchased in pairs, 4 available. 
Soft beachy abstract canvas, $92, 39×39.
Shell lamps with burlap shades, $165 each, 29.5″H. 
We LOVE this natural round wooden coffee table…$265.
32″ diameter x 16″H
Rustic Chinese cabinet in distressed red, $245.
35x18x32.5
You know we love our large wooden bowls around here…
and this is SUCH a nice one in red, $95. 28×20.5×6
From high end maker Sherrill…score this handsome beige
sofa for just $695. 30″W   Coral feather pillow $32, two available.
Coordinating chair, also by Sherrill, just $395. 35″W
We are just drawn to this tree canvas…$145. 39.25″ square
A wonderful island-style cane and wood poster queen bed, $795.
Zebra chair, $295. Gold lamps, $202.50 each.  
A fun farmhouse shabby-chic white dining set, just $695!
72×42, additional 18″ leaf
We are fans of these two black rustic mirrored wall panels, they
will really open up your space.  $52 each.  41.5×13 each
It's a jungle in here…large rattan vase with greenery stems, $125, 
palm art, $202.50,  hanging wall sconce, $28, spikey mirror, $62,
round porthole mirror, $95. 
The craftsmanship of this dresser is excellent
and the style is timeless…$425.  42x19x51
We adore these modern wing chairs with a wonderful
neutral geometric fabric, $295 each. 30″W
We are suckers for koi art around here…and this
is a nice one!  $95. 37.5×26
You may know the luxury brand THEODORE ALEXANDER…
and here is your chance to own this sought after brand for less…
plant stand/accent table, $245.  16x16x38
So many great accessories abound in the store…we particularly love these
golden orbs on stands, $32-$42. 
Window style mirrors immediately open up a smaller space…this rustic beauty in wood is $145.  Assorted silver accessories from $ to $16-$32. 
A wonderful modern shelf for $275, 
also notice how it is loaded up with great accessories!  
32×14.5×50.5
Mid Century Modern meets coastal blue-green…$325 each.
30.5″W
Consignment score…another great dresser at a great price, $295.
48.5x19x42
Okay…say you're a typical girl with lots of stuff and not enough storage.
 Put these in a corner of your room and stuff them with scarves, handbags, belts etc…and voila…storage dilemma solved!  From $32 to $72. 
Saucy striped cabinet…$350, 39x19x37.5
Deal alert…shell motif coffee table just $125!
52x29x16
Need nesting tables or a small foyer table to drop your keys?  
We got you!  From $125 to $145. 
This wooden red mirror is very rich in person, $145. 
A sizeable 31×42
A great pair of chairs in soft ivory printed chenille, $395 each. 29″W
A cute little  table in white with lots of glam-factor…$135.
15″ diameter x 30.5″H.
We like this handsome wine art on wood, only $18 each. 18×13
A nice baker's rack at a nice price…just $225!
36×18.5×74
ON SALE…dramatic high gloss white console table with glass
shelves, $225. 54x18x32
Going, going gone…just $225 takes home this lovely dresser.  
35.5×17.5×36
This shabby blue cabinet won't last but a minute…call 910 679 4302
to purchase it over the phone.  $345, 26.5x17x70.5
This pair of metal flowers is textural and interesting, $32-52.
Largest one 27×21.
From La-Z-Boy, this 3-piece outdoor wicker set retails for $1,379,
our price just $895.  In EXCELLENT condition.  
THE DESIGNER NAME BRAND DEALS JUST
KEEP COMING IN ON CONSIGNMENT…
Roberto Coin .26ctw diamond circle pendant in 18kw gold.  
Retail $1,140. Here only $675.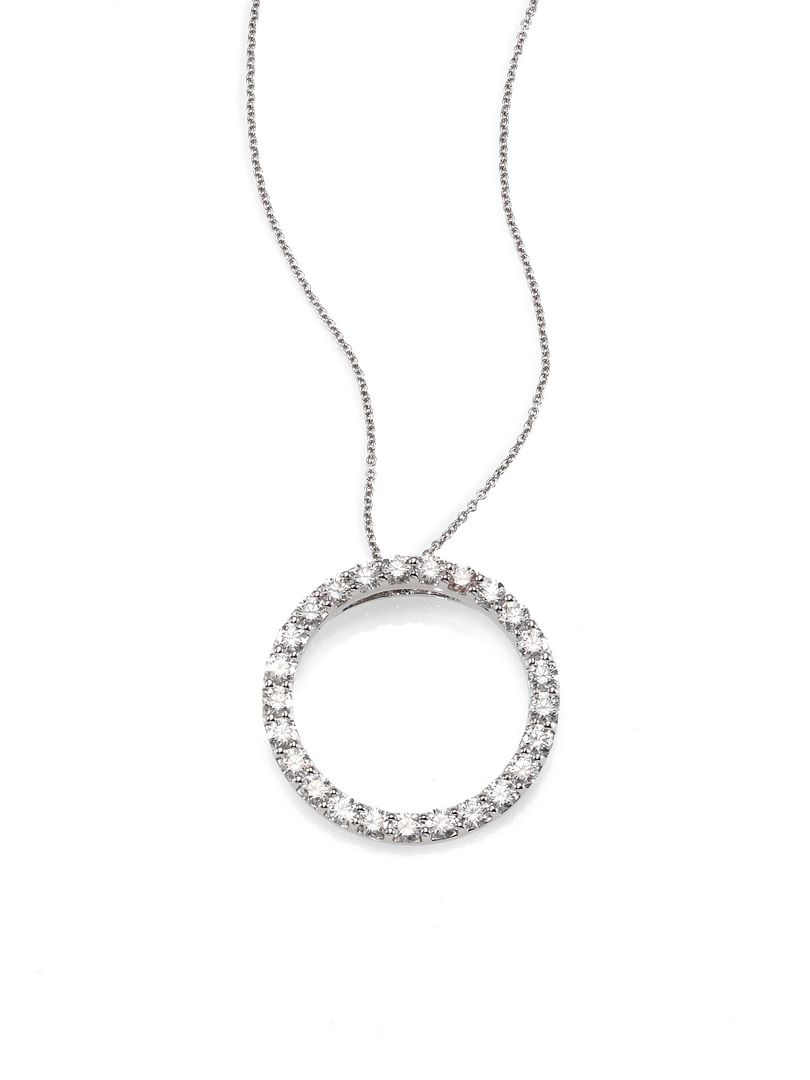 Roberto Coin "tiny treasures" diamond heart necklace in 18kw gold.
 Retail $780.  Here only $435.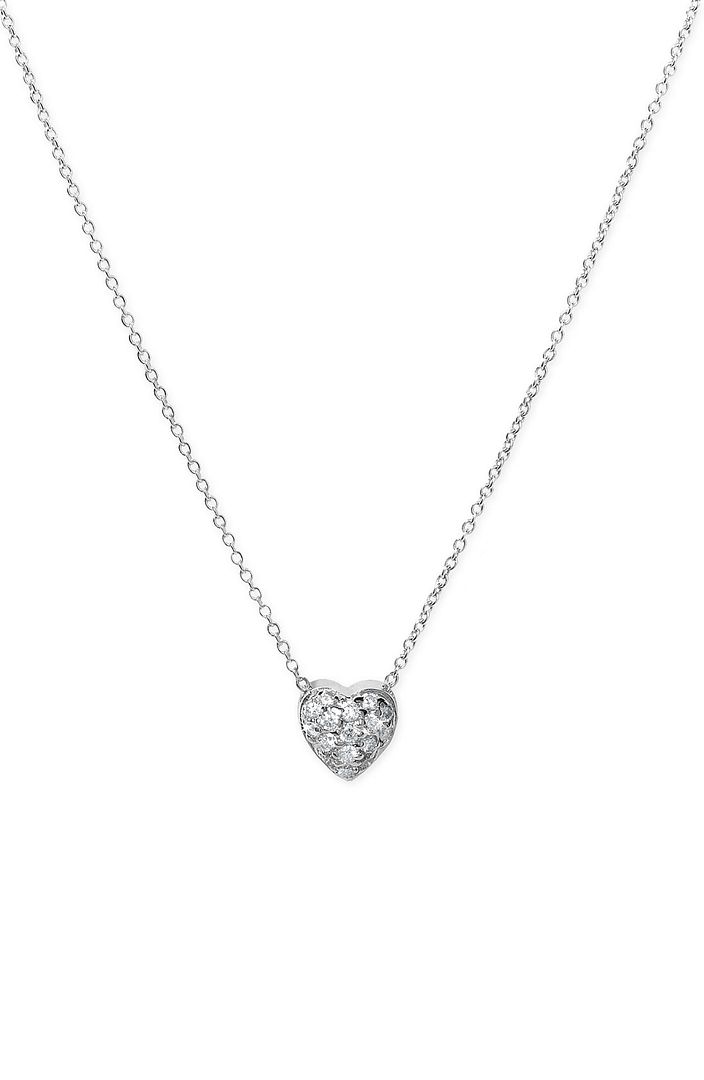 The Tiffany & Co. "loving heart" necklace.  Retail $200.  Here only $95.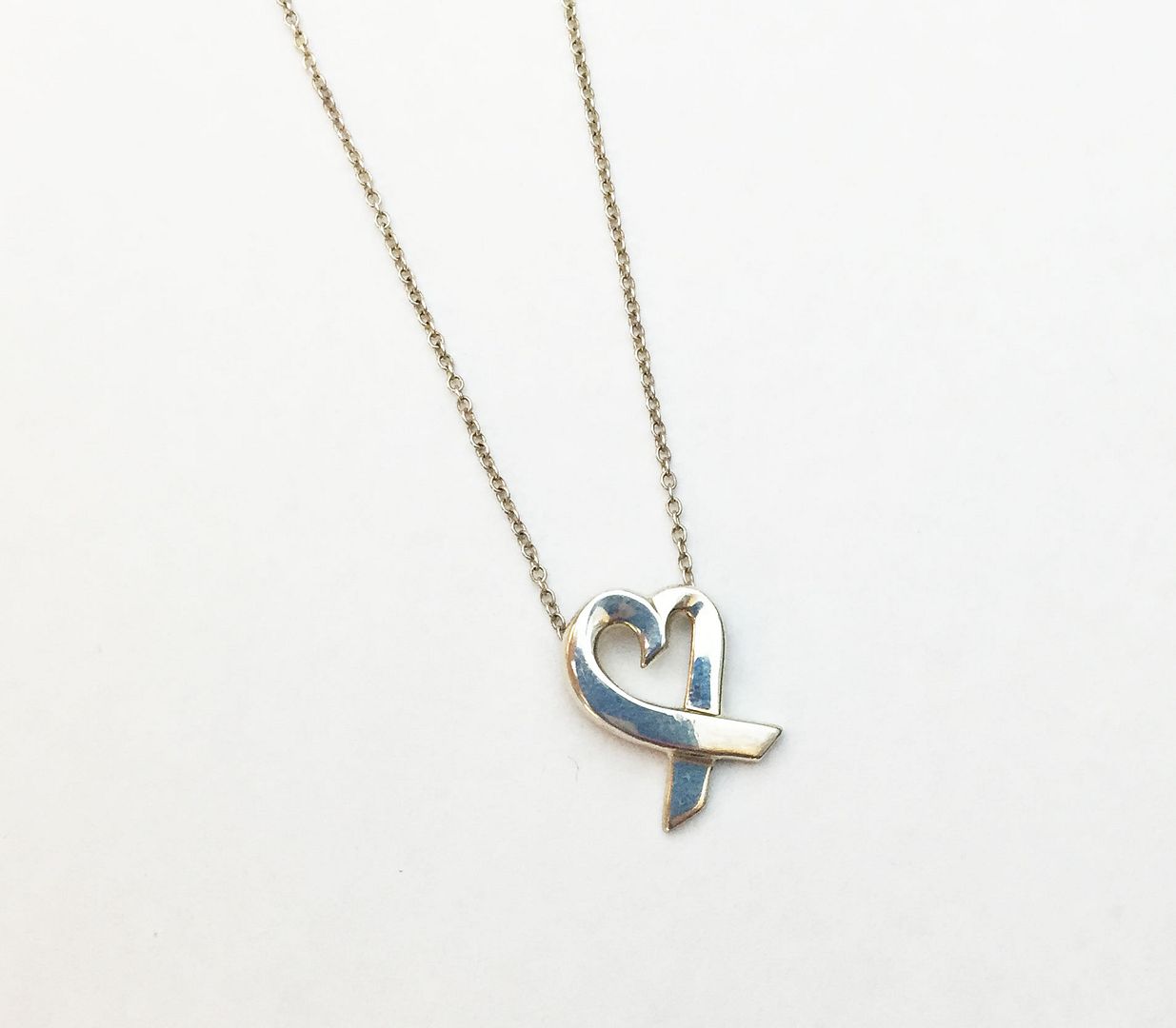 Allison-Kaufman Co. designer on consignment 1.60 ctw multicolor sapphire accented with .24 ctw of diamonds set in 14kw gold for only $1,495.
Effy designer panther bangle with tsavorite garnet and diamonds in 14k rose gold.  Retail $3,800. Buy here for only $2,395.
YOU ASKED FOR IT…& WE DELIVERED! 
We have expanded our bridal line with new and estate pieces…
Come in and choose your favorite one FOR LESS.  
We over 200 bands to choose from. 
Looking for something simple and elegant to stack with other diamond bands? We have them in all metal types and colors.
Pictured here is a 14kw gold diamond band for $795.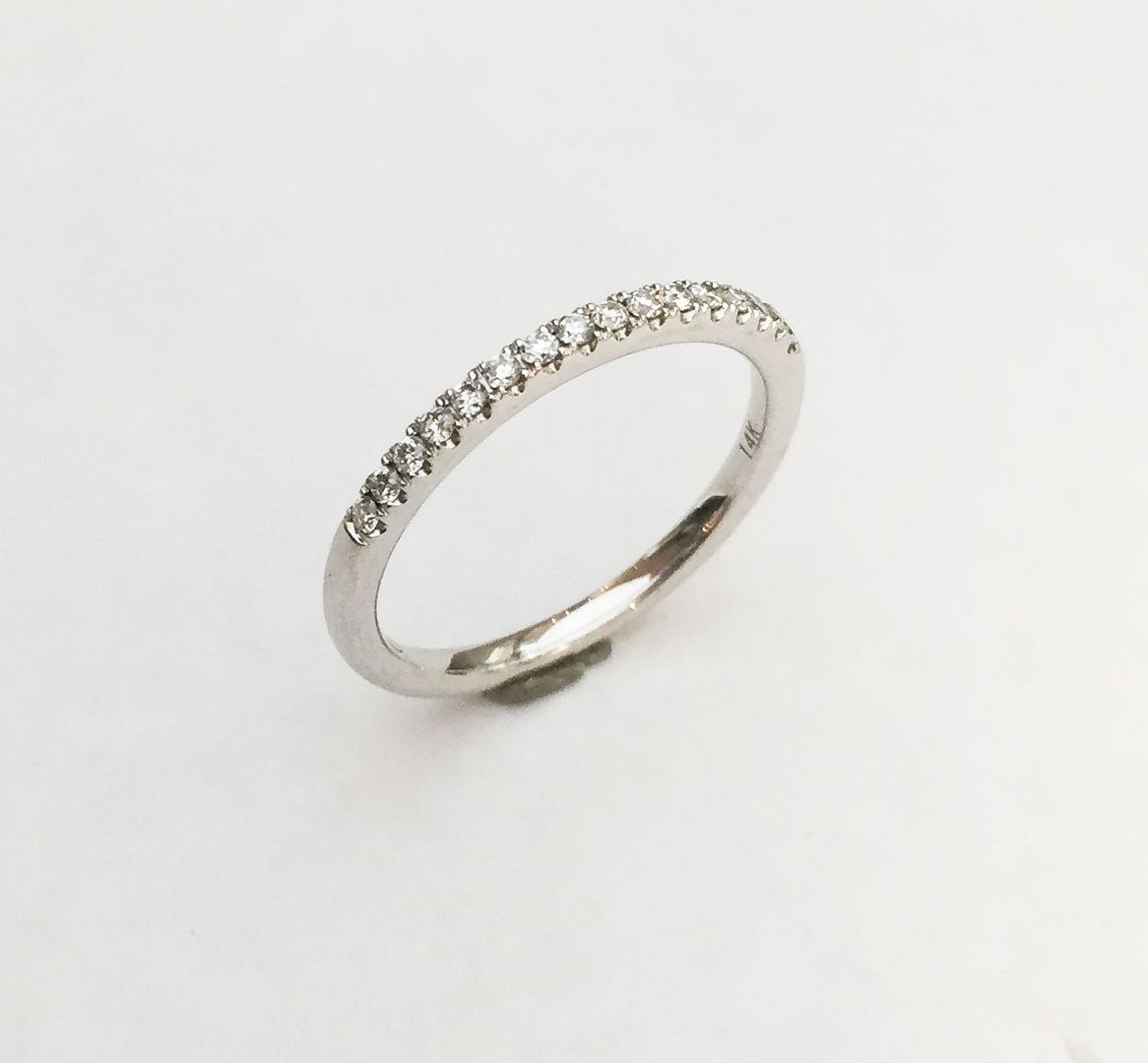 We love this designer Allison-Kaufman Co. layered look for less. 
Three rings in one with .27ctw diamonds in 14ky gold, $1,495.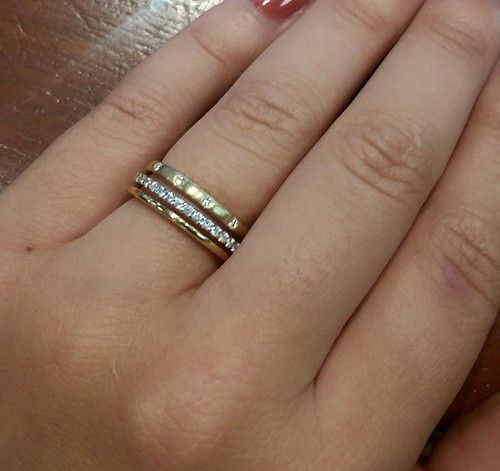 Looking to make a statement?
Try this 2ctw SI1-I1 clarity H color diamond band in 14k white gold on consignment for only $1,595.
Propose to the woman of your dreams with this
unique emerald ring from Roman + Jules.
She will SAY YES!
.84ct emerald accented with .50ctw diamond halo and split shank
in 18kw and yellow gold, $4,295.
LAUREN SAID YES!
Congrats to our very own Lauren Krogman
with her sweetie Tyler. Precious. 
This is the perfect wedding set.
1.01ct center SI1 clarity E color accented with .80ctw diamonds on the halo and the band, size 7.  
Get the matching band with .48ctw diamonds for $795.
This ring is an amazing deal. 
Set with a .73ct GIA certified round diamond, accented by .30ctw
diamonds in 18kw gold.  $5,975.
We adore this wedding set!
1.25ct round SI clarity H color diamond with baguette and round diamond accents in 18ky gold $9,995. 
Matching .40ctw diamond band in 18ky gold $795.
Is her style bohemian or antique?
1ctw diamond ring with an old european cut diamond in the center
set into a platinum ring.  $2,695.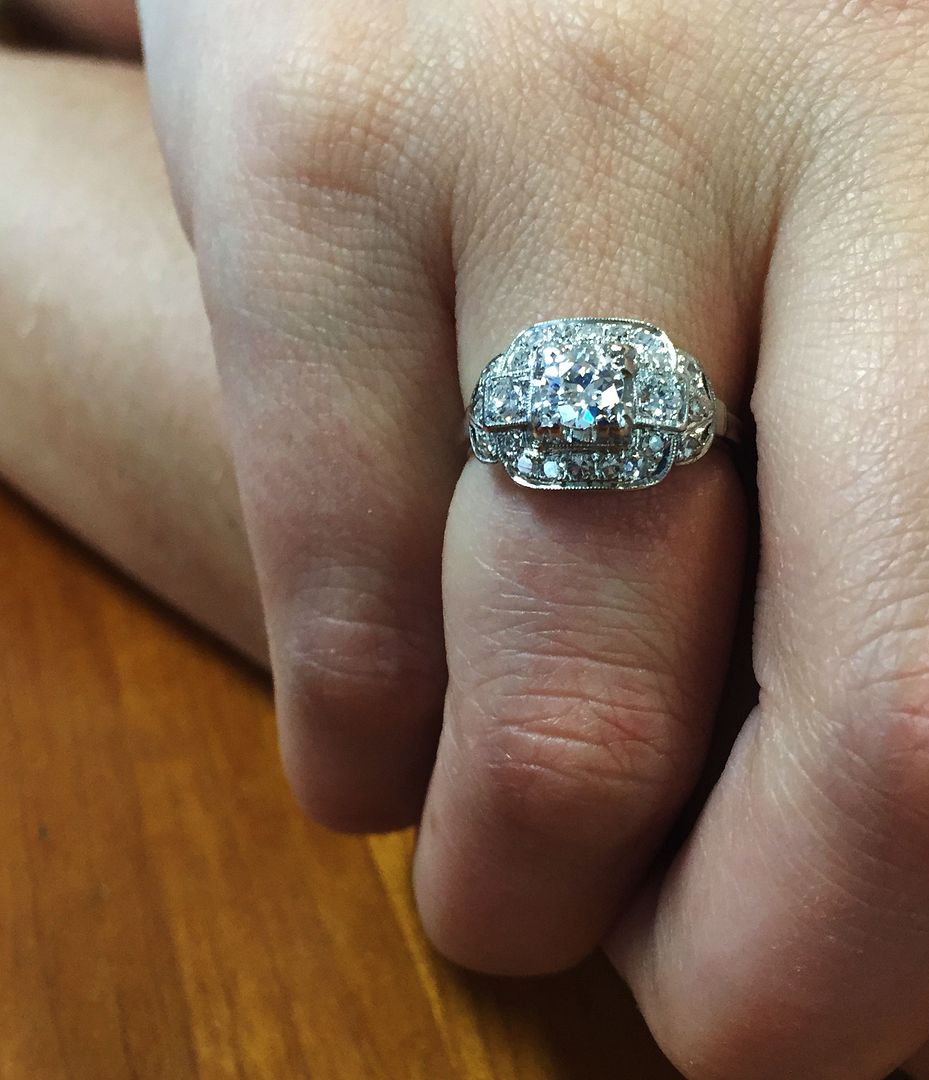 A simple pear solitaire is always timeless. 
1.10ct pear prong set into a 14k white gold 6 prong head and a 14ky gold band.  $3,825.
.89ct center accented by two tapered baguette
diamonds set into platinum.  $7,995.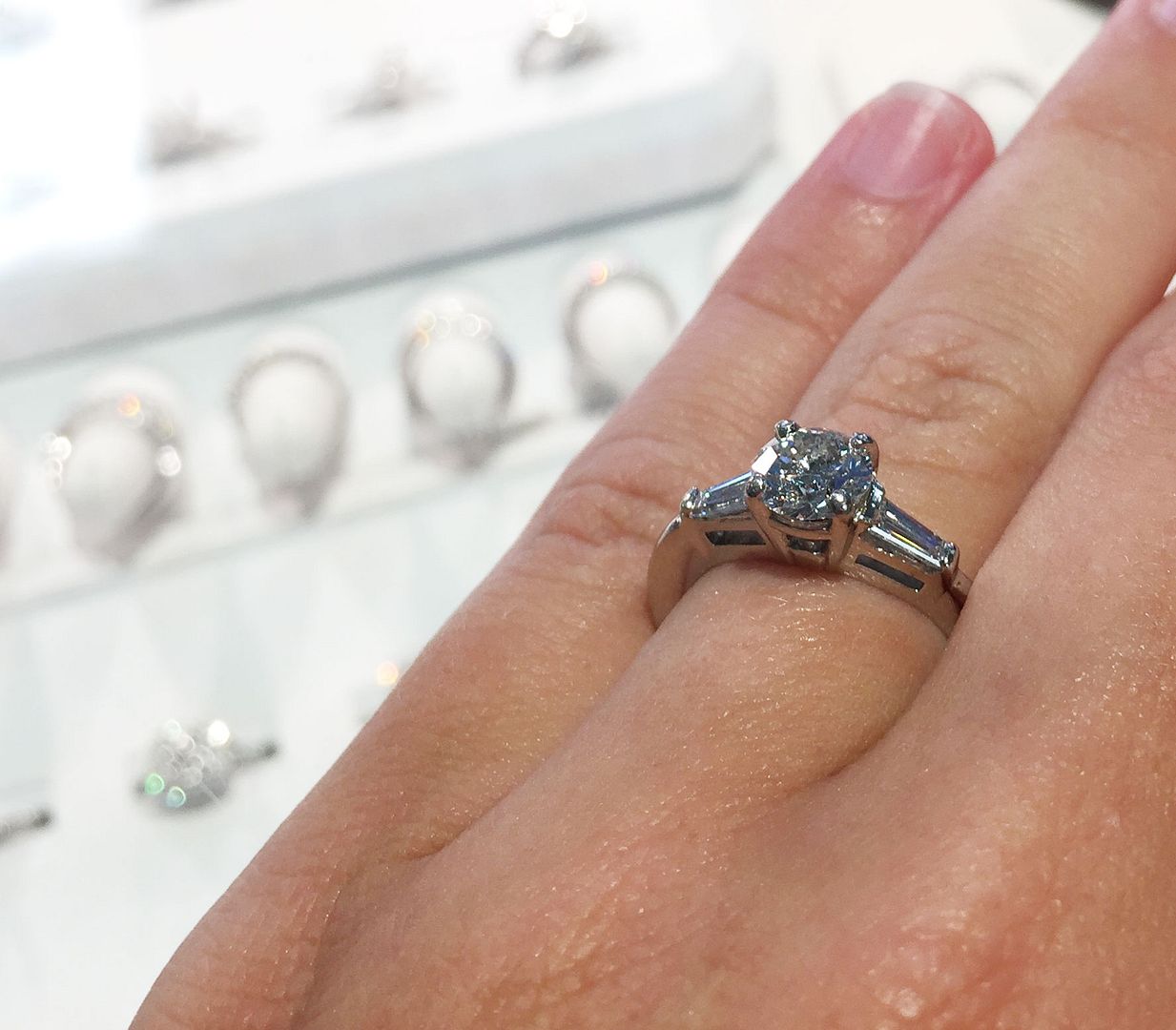 ~ALL RUBY JEWELRY IS 20% OFF FOR THE MONTH OF JULY~
SAVE BIG with this .40ctw ruby band in 18ky gold.  On sale for only $555.
This Effy sterling silver bangle features a multi-stone design featuring a ruby accented by 18ky gold.  At 20% off this is a steal $235.
Jamie's pick of the week!
The blue topaz over mother of pearl in this Tony Maccabi makes this ring look like the water of Bora Bora. Accented by .27ctw diamonds in 14kw gold.  $1,795.
Another one that we all just LOVE.
 3.69ct aquamarine accented with .46ctw of
diamonds in 18kw gold.  $1,945.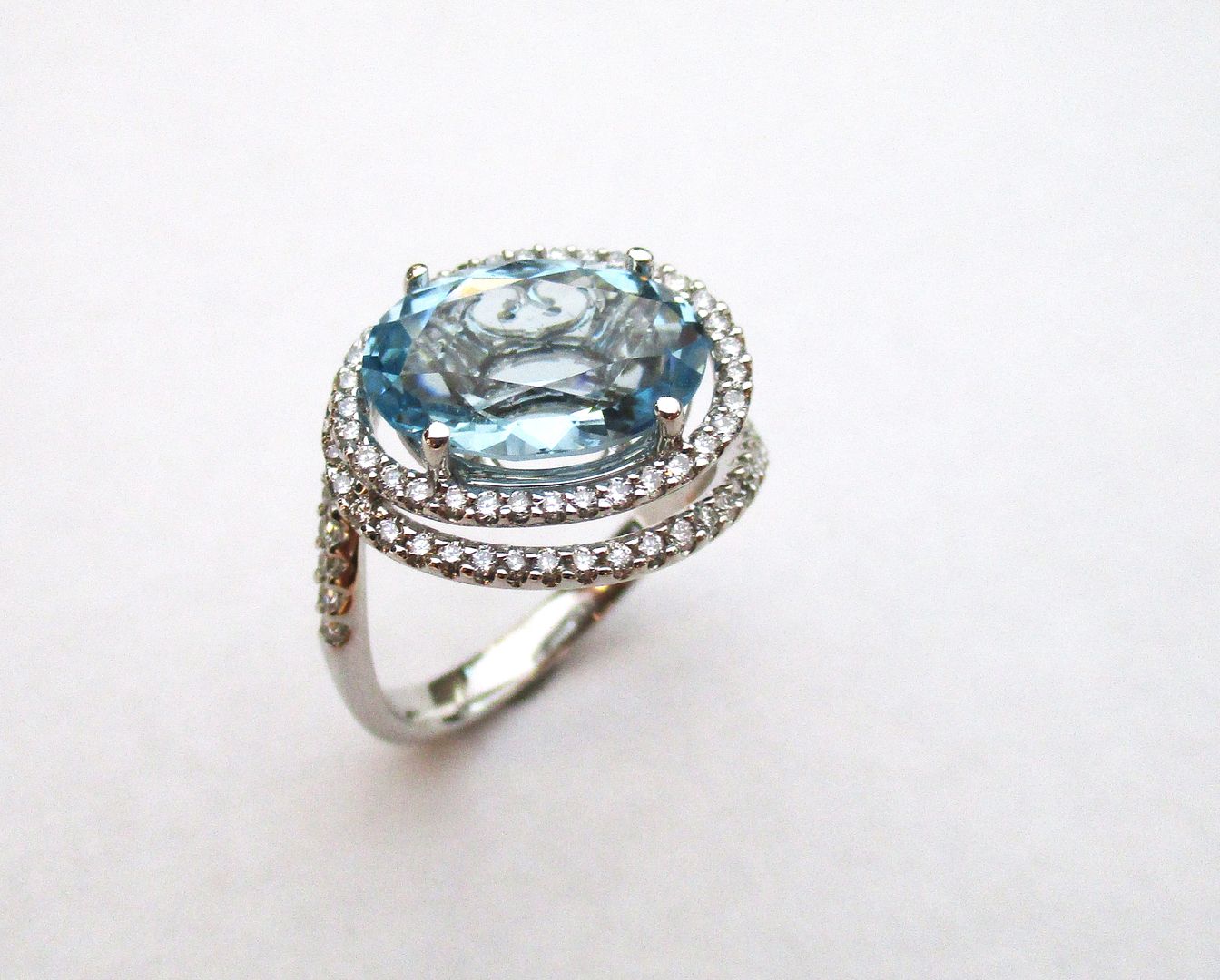 Looking for a "GO-TO" necklace in yellow gold?  
14ky gold cha-cha 18 inch necklace. $695.
Throw this one on everyday for a touch of class.
Braided triple love knot 18ky gold necklace, 18 inch.  $1,895.
Everyone agrees that Charles Garnier is such a rich looking
jewelry line for so much less.
18ky gold vermeil chain, 18 inches.  $605.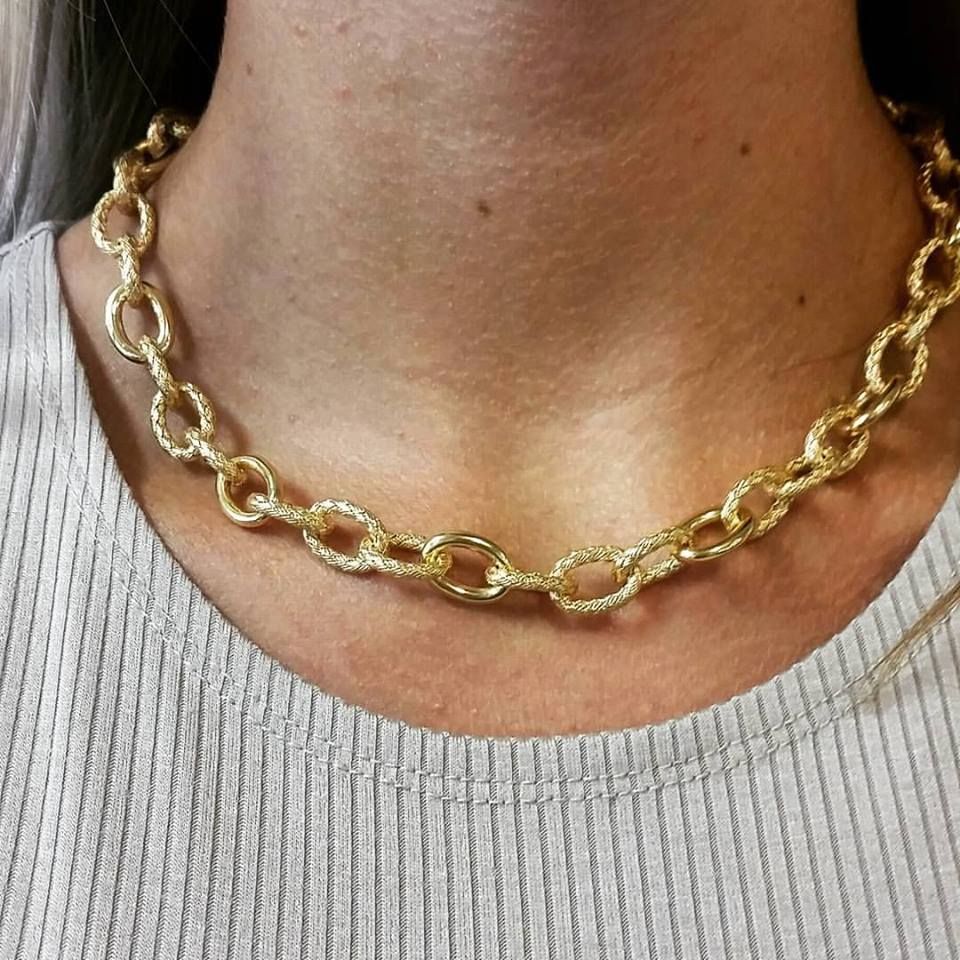 ~Jenna's Favorite~ 
Trillion diamond cut bezel set into the center with a curb link 14ky gold 17 inch 20 gram chain.  ONLY $1,195.
Charles Garnier Bracelets…
These bracelets are featured with fine, hearts and arrows diamonds,
onyx and blue topaz.
l-r
Onyx $715
Hook $425
Blue topaz $395
Line of diamonds $645
~STAY ON TREND WITH THESE DEALS~
Diamond crossover ring in 14ky gold, $1,495.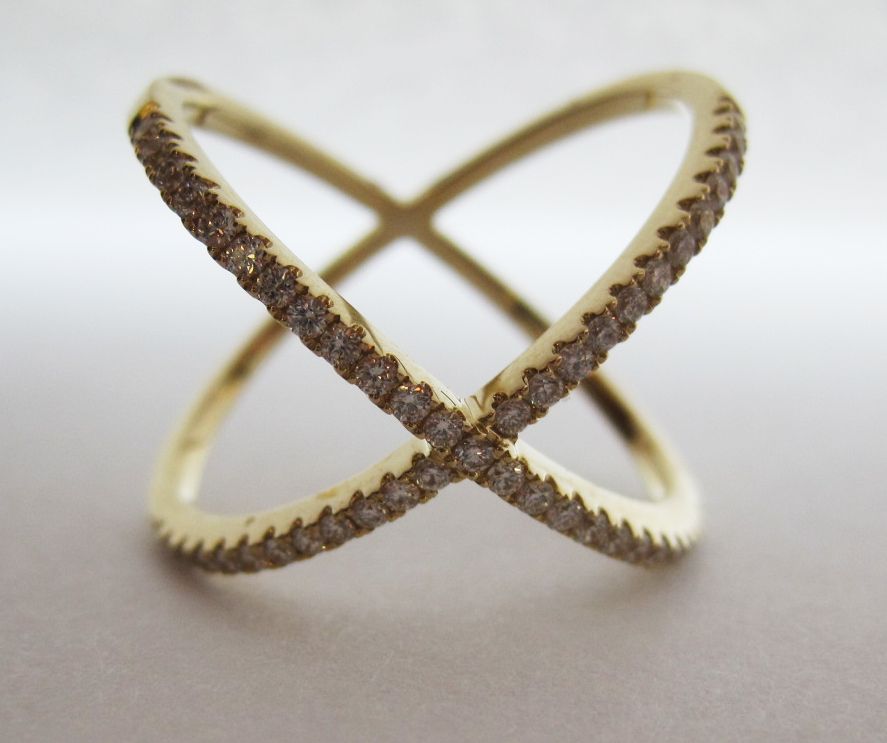 This necklace can also be made in rose or white gold.  
Tony Maccabi .45ctw diamond V adjustable length 14ky gold necklace, $1,345.
Raymond Mazza diamond clover 14ky gold ring is only $1,115.
Diamond stud earrings are a jewelry fashion trend.
 Prices ranging from $245 to $855.
This lovely antique bangle is JUST REDUCED. 
14ky gold, 4.5mm width.  Was $395.  Now $220.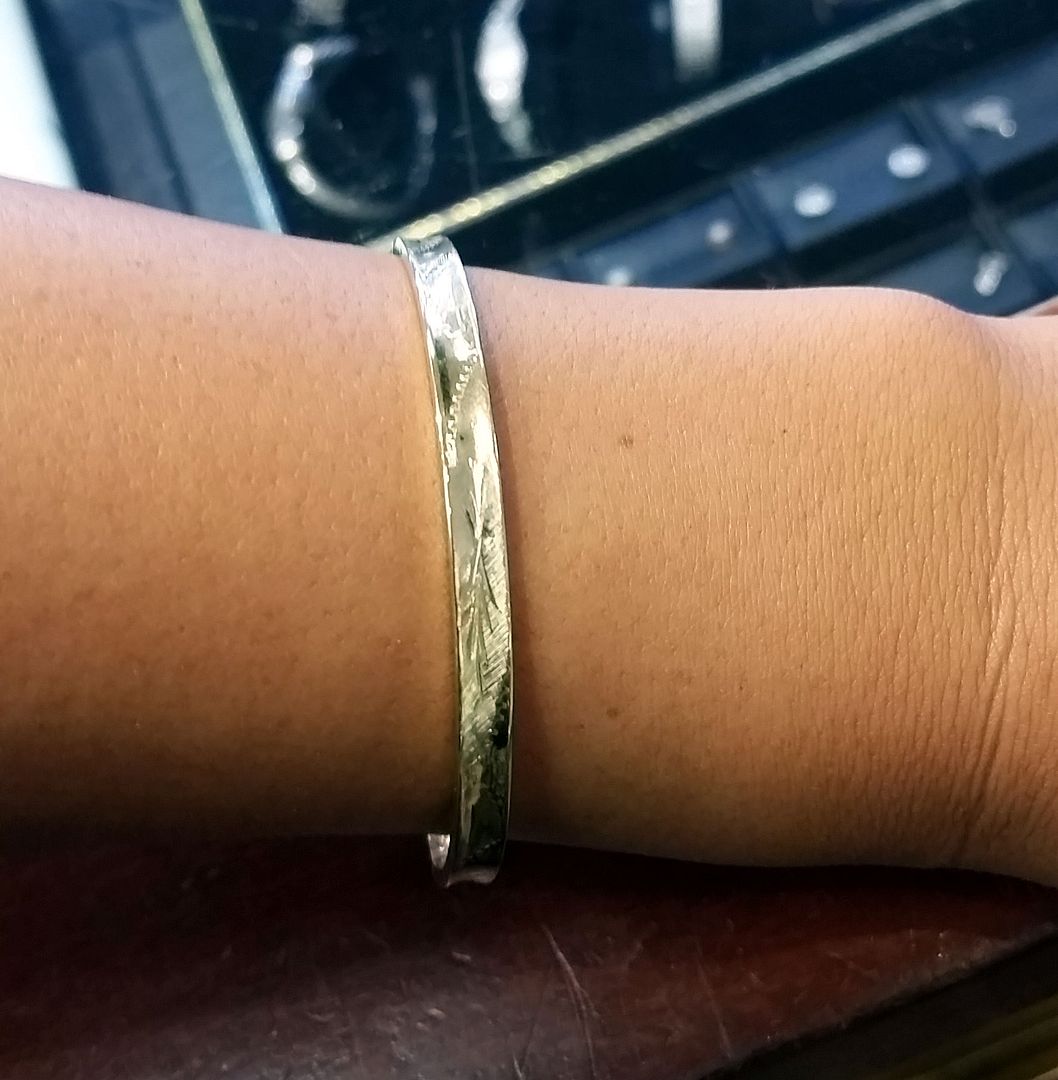 CONSIGNOR MUST SELL!
Baccarat crystal ring size 5.  Was $195.  Now $115.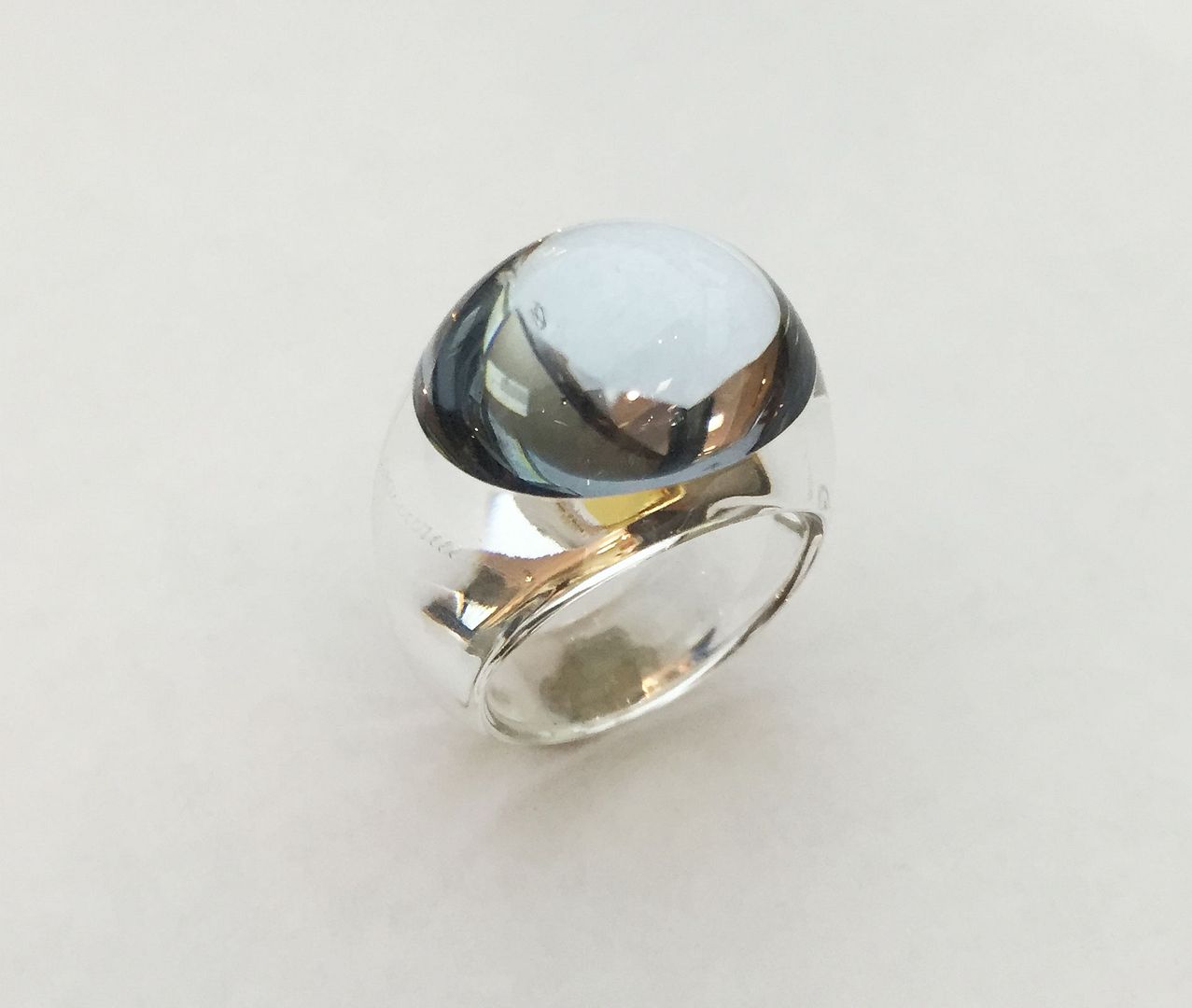 Thanks for reading our email…NAMASTE!
Happy Buddha, $28.