"I want to pay too much"…
Said NO ONE EVER. 
And we speak, we are unloading the first truckload of
the biggest High Point
showroom we have ever purchased…
over 2,700 items from Three Hands Home…
OODLES of accent furniture, art and decorative accessories. We'll have pictures next week, but come in now for first dibs. 
When we buy BIG, you save BIG!
On with the show!
We love the colors in this massive abstract, $395.  72X48
It coordinates beautifully with this rich textural designer turquoise lamps, $275 each, and gate-leg dining table, $595, 54×23.
Just in on consignment from a model home…
slipcovered sofa by ENGENDER in absolute like-new condition.  
Retails for $1,200+, score it for $895.
Super-cute classic Bergere chairs with cane seats
and backs in ivory, just $145 each. 24.5″W
Come take a look at this grouping..it is JUST SO MUCH FUN!  By Uttermost, these oversized chairs are expertly crafted in a jaunty red and ivory.  Chairs $595 each, 40″W.  Ottoman, $165, 31x19x16.5
From Pier 1, this table and 4 chair set is in great condition
 and a super buy at $525, 72×36.
Neutral, but not boring…in a nice combo of
blended leather and fabric, $695,  80″W
We also have the blended leather RECLINER in a nice
and neutral taupe for $395.  31″W
Come fly away… large framed coastal art just $245.  40×40
Just in on consignment…dark chocolate genuine Italian leather
sofa in like-new condition by Luke Leather, $995.  86″W
Bessie is in the building! $175, 36×36.
And speaking of cuties…we always sell these immediately
when we get them in. Flying pig lamps, $72 each.  20″H
So life-like!  Nicely framed palm art, $195.  51×40
Super cute 'Shabby-Cabby'!  $245.  35x18x31
Look carefully…this is the cutest BLOWFISH lamp!  
Two available, $125 each.  28″H
Just in…pair of oversized slipper chairs in a soft blue
and green upholstery, just $245 each. 28″W
More cuteness…Woody art, $22.  22×29
This sectional is MUCH PRETTIER than the photo,
in a dark taupe, $995. 93×93
Uttermost ottoman, $337.50.  29.5×29.5×18
Another cute shabby piece…this would
make a great vanity, $295. 28x30x389
This won't last…white round accent table, $125. 27×28
An oversized ottoman in perfect condition from high-end
maker Pearson, $345.  42″ round
An unexpected touch of coastal glam…Sleek silver lamps, $140 each,
silver-tone framed seascape, $295.  55×30
A nice and neutral queen  SLEEPER, brand new for just $795.  82″W
We all want to live here!  $175.  Large scale canvas, 36×36 
What a gorgeous look…large abstract canvas, $225, 40×40,
white shell lamps with burlap shades, $165 each. 
What SWEET faces!  $245.  Large scale, 52×42
Pair of two nice topiary canvases framed in wrought iron frames,
just $62 each.  25×49
This abstract koi art is ALIVE with vibrant colors, $295.  60×40
Mercury glass lamps with burlap trim, $225 each.  29″W
Dark espresso cabinet with chrome pulls, $175. 39.5x16x36
Need a DEAL on furniture for your front porch?  
Grab this  pub height dinette set from Pier 1 for just $175.
Table, 36″ Round, Chairs, 19″W
Another amazing look…VERY LARGE SCALE abstract, $295, 59×47.
Turquoise lamps on lucite bases, $145, 24″H.
We like the vibrant color on this adorable green accent table, $245. 
33x12x34
Another cute chest…in distressed ivory and blue, $295.  30x16x30
A pretty grouping…red print upholstered chair ON SALE for $295, 36″W,
wooden louvered screen, $195, 75″H, gold accent table, $130.50, 21″
Round, plate on stand, $24. 
Queen iron bed with headboard, footboard, rails and slats,
A SUPER BUY at $295.
A little more traditional in style than we normally consign,
but we like the lustrous wood and the price is right!  
Just $795 takes home the whole set!  
Speaking of bargains…HERE YOU GO!   This Thomasville brand
buffet/hutch is a STEAL at $795.   
Yes, just $795! 70x16x85
You must see this lamp in person to appreciate how cool it is…
it is much larger than it appears in the photo.
 It retailed for $400, our price, $195. 35″H
We like this fresh and crisp combination of red and white!  
Oyster motif mirror, $195,  red lamps, $44 each,
white desk with pull out keyboard tray, $382, 48x21x38.
You could pay full price for David Yurman…
but why would you?
We've got it for less right here
for less at Lumina Gem!  
David Yurman buckle ring with diamonds set into 18ky
gold with a sterling silver band, $595.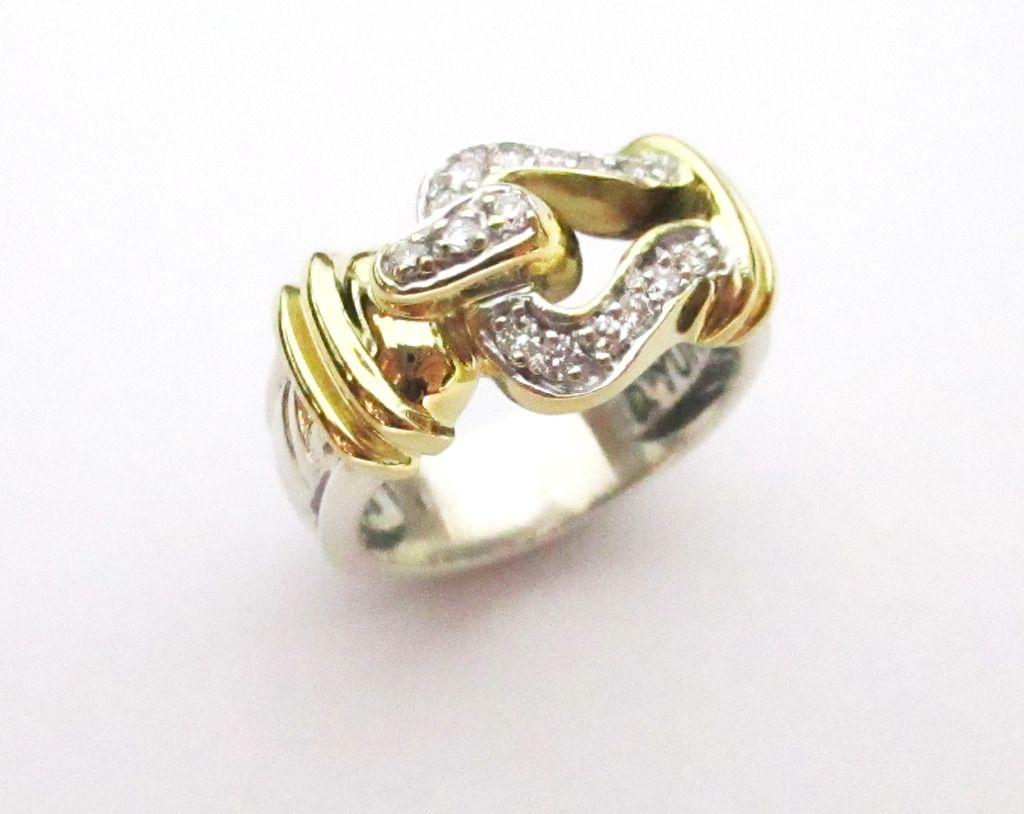 David Yurman 20 x 15mm Smokey Quartz .24ctw
pavé diamond ring, $995.
David Yurman garnet and diamond Albion
pendant in sterling silver, $195.
This David Yurman Bijoux necklace is perfect for summer.
Pearl, chalcedony, blue topaz, moonstone, aquamarine beads in
a 46 inch sterling silver necklace.  A wowza deal at $695.
Return to Tiffany sterling silver bracelet,
7.5 inches, $145.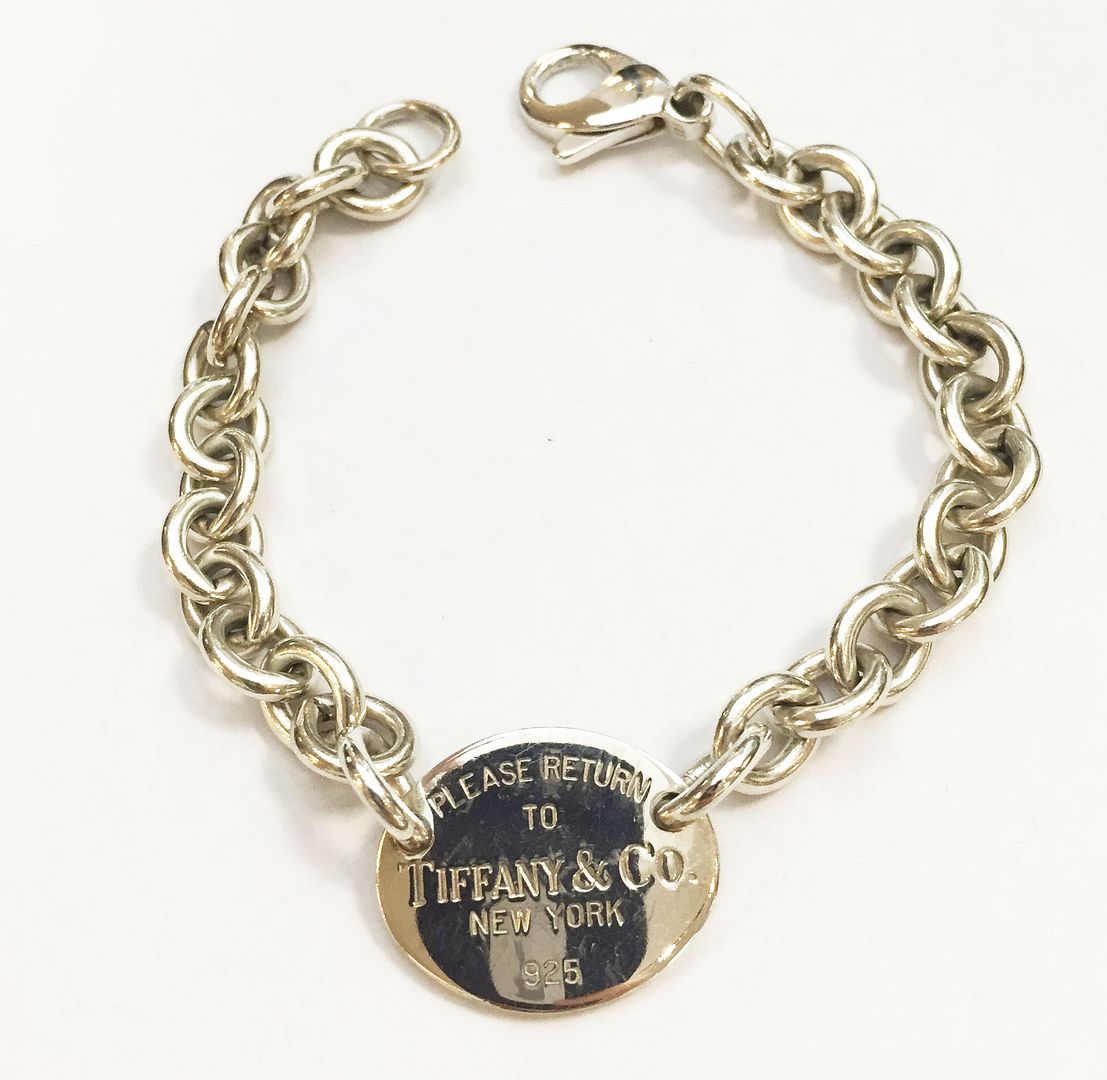 Tiffany & Co. Elsa Peretti teardrop necklace,
17 inches, $295.
Vintage Tiffany & Co. ring.
Ruby and diamond bow ring in 14kr gold, a steal at $715.
Tiffany & Co love knot studs in 14ky gold,
an unbelievable price at $275.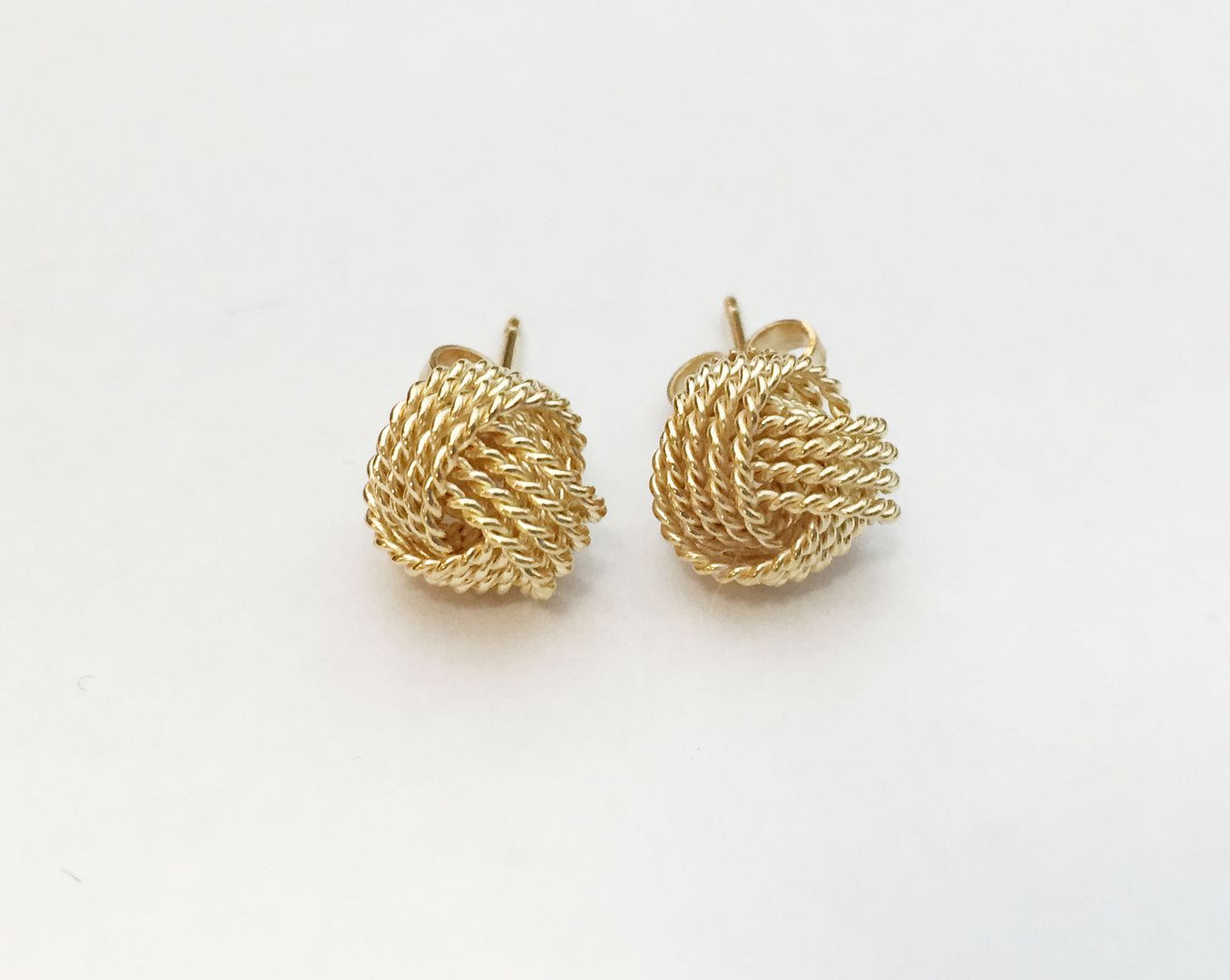 Tiffany & Co leaf dangle earrings, $195.
Tiffany & Co. dangle necklace that can be engraved with your
children's names.  A timeless gift for only $245.
Tiffany & Co. Sterling silver bead bracelet with heart charm,
6.5 inches, $95.
Looking for the perfect TACORI wedding set for a fraction of the price?
18kw gold .50ctw diamond wedding set that will fit a 1ct to 1.25ct diamond.
Engagement ring, $1,195. Band, $525.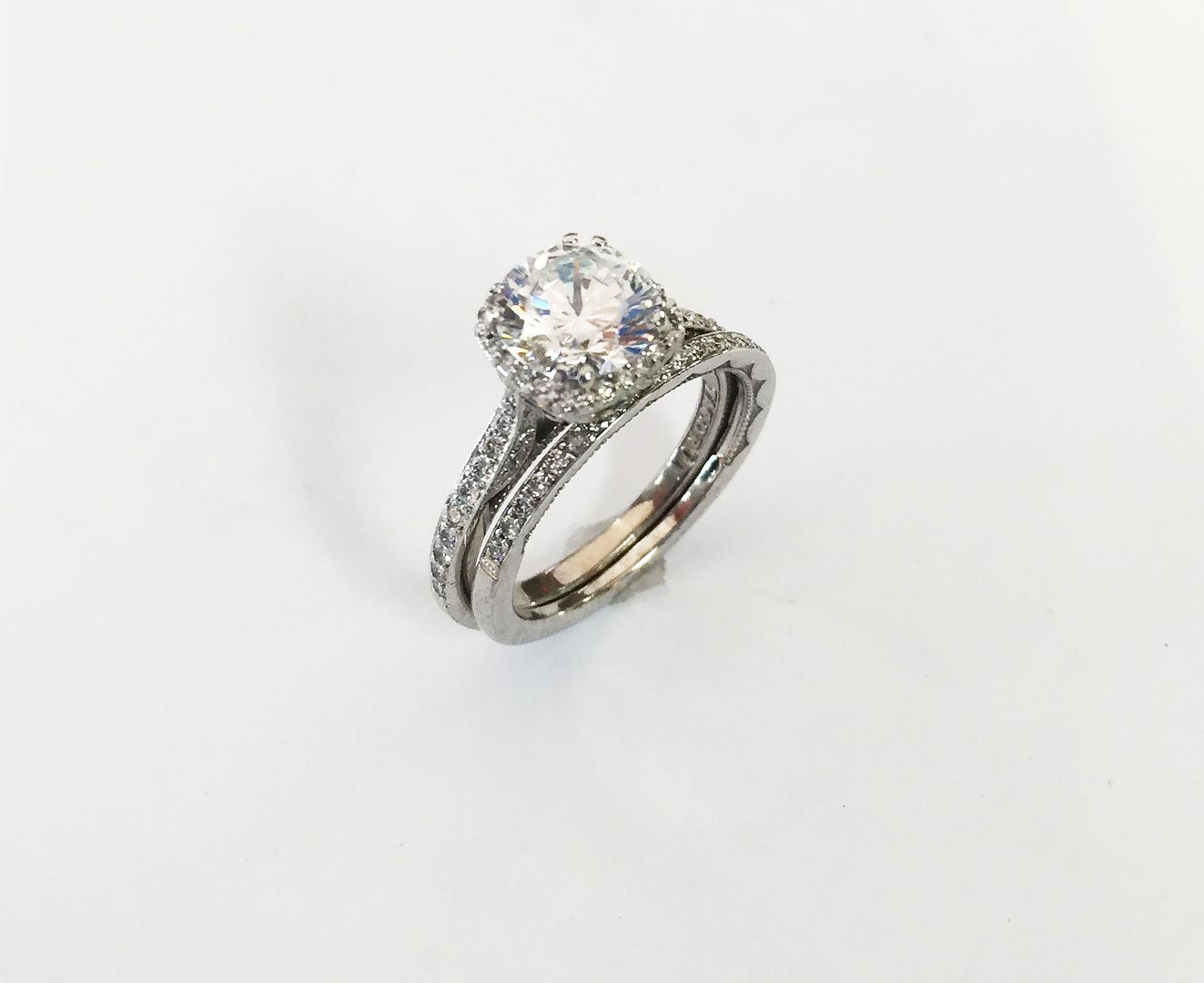 Submariner Rolex, 1986 Gent's blue dial, stainless steel
and 18ky gold, $7,995. Watch has been authenticated and comes
with a 1 year warranty on the movement.
June babies are lucky to have two birthstones:
Alexandrite and Pearl
We are taking 20% off of all ALEXANDRITE and PEARL
jewelry for the month of JUNE.
So come see the Lumina Gem girls for your pearls!
The JUNE pearl sale includes
the exquisite "mother of pearl"
The mother of pearl inlay in this Allison-Kaufman Co. ring makes the amethyst pop, accented by .15ctw diamonds set into 14kw gold. 
Sale price $775.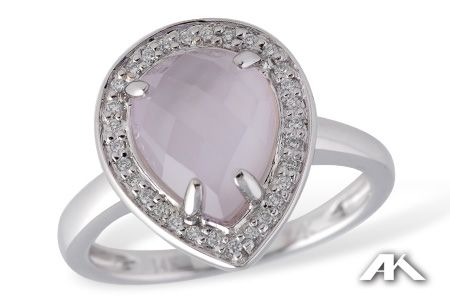 Also save of these mother of pearl Ippolita pieces…
~June ONLY, 20% off~
Necklace, $275.  Earrings, $195.
Save BIG in the month of JUNE on these new
Raymond Mazza pieces that we LOVE…
Raymond Mazza hand carved Venitian glass and mother of pearl rings
in sterling silver, pearl sale price $395.
This piece is a work of art…Raymond Mazza hand carved lavender Venitian glass over mother of pearl in a 14k yellow gold enhancer in a
tanzanite bead necklace.  On sale in June for only $1,395.
Take 20% off of all mother of pearl
pieces on consignment…
David Yurman 11x11mm Albion mother of pearl with diamonds pendant enhancer in sterling silver, June sale price $475.
YVel designer South Sea pearl necklace with sapphire, ruby and diamond accents in 18ky gold, 16 inches,  $1,195.
Nina Nguyen "Wisteria" baroque pearl and crystal sterling silver
and 22ky gold vermiel necklace, 38 inches, $295.
7.5mm freshwater pearl set in 14kw gold. 
Buy the whole set for just $75.
.50ctw alexandrite and .25ctw diamond 14ky gold band, $955.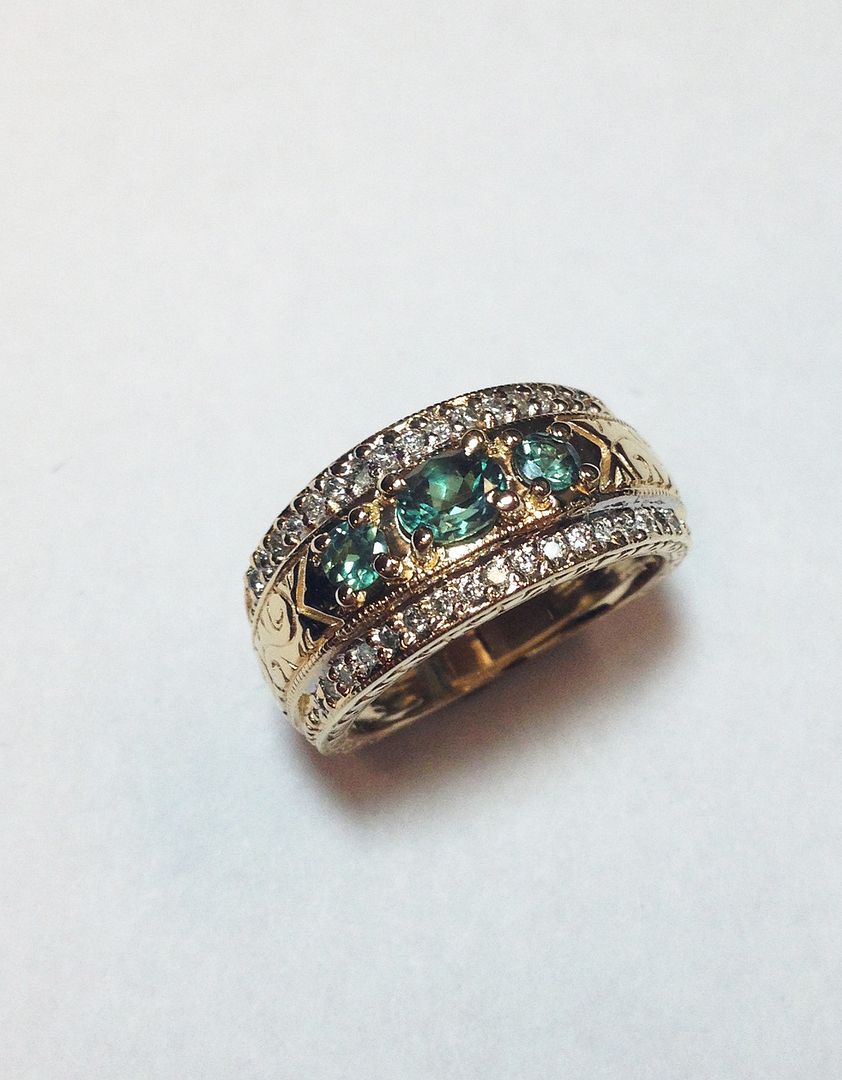 Charles Garnier Paris sterling silver cuff with pearls, $125.
A fancy south sea pearl ring.
12mm golden south sea pearl accented by 2.40ctw yellow sapphires
and .82ctw diamonds in 18ky gold, $1,755.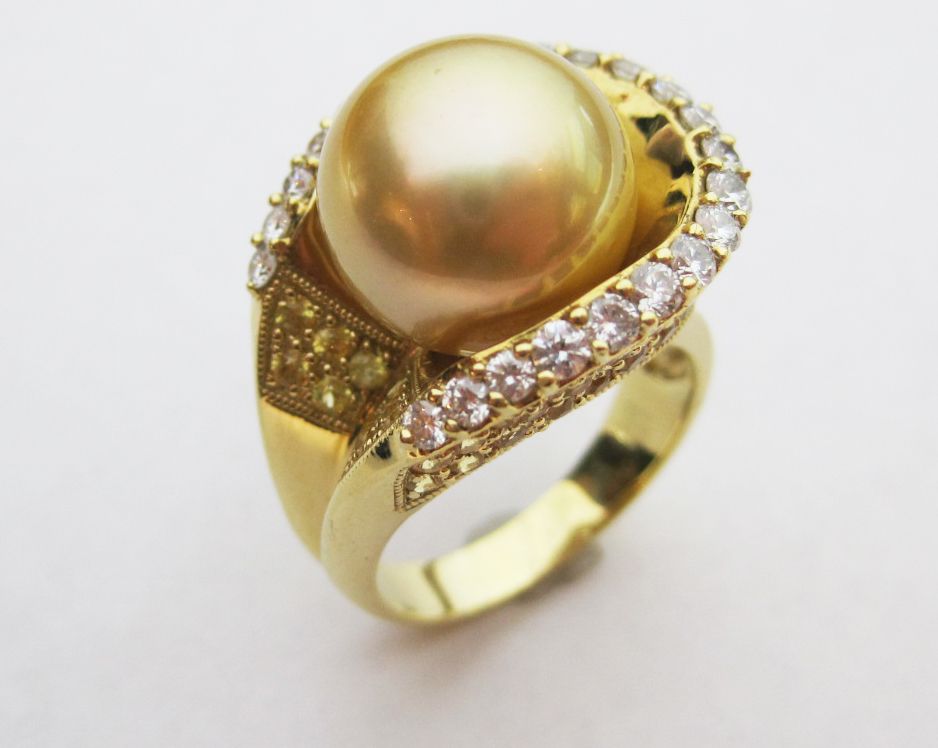 Wear it with pride. 
The 14ky gold elephant pin with 50 pearls is 20% off this month, $595.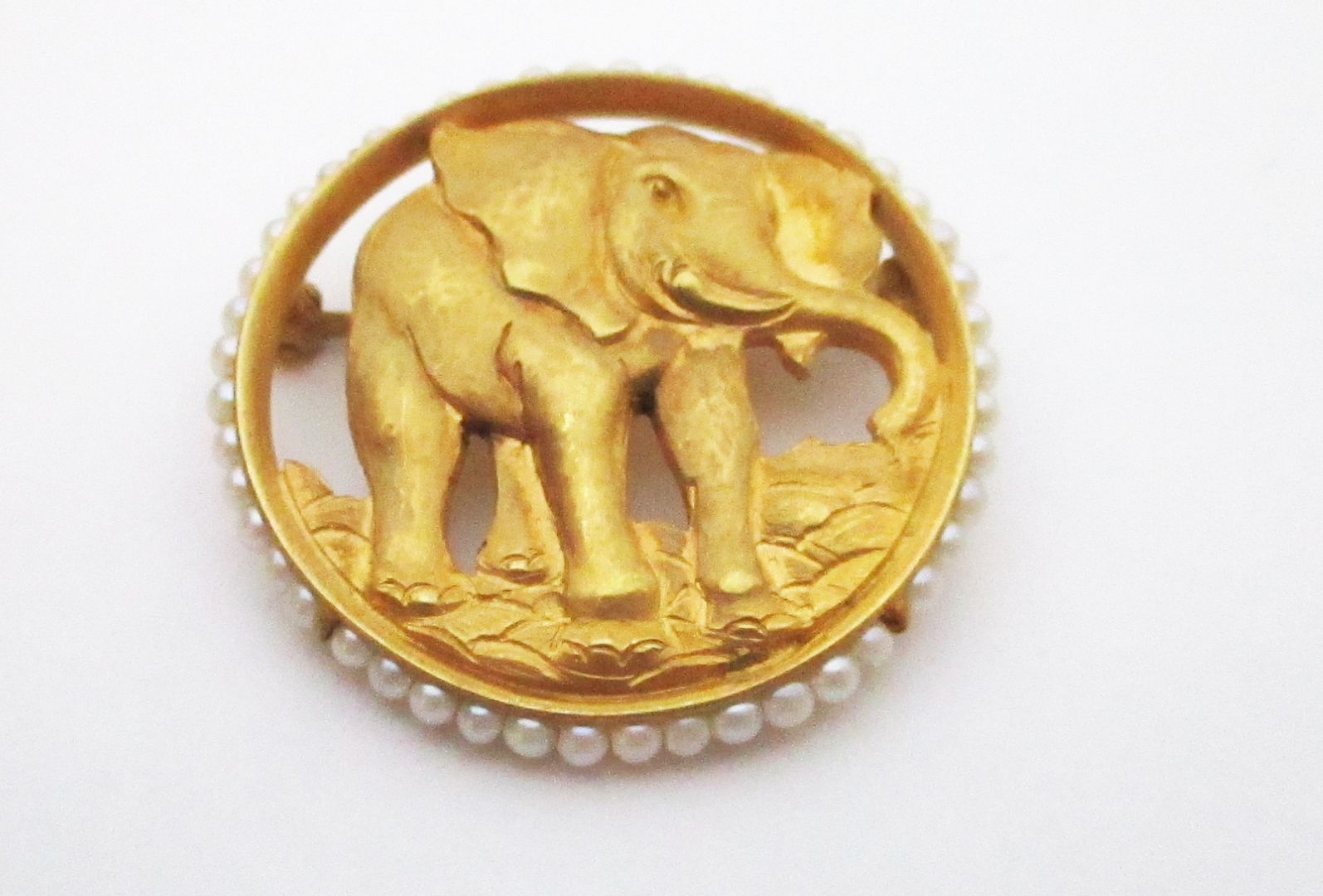 An elegant necklace that would be a perfect birthday
gift for that June baby.
Natural pearl and 18k yellow gold necklace, 16 inches.  Consignor purchased at Fiskin & Fiskin, Inc. in Southern Pines, NC.
Our JUNE special price only $795.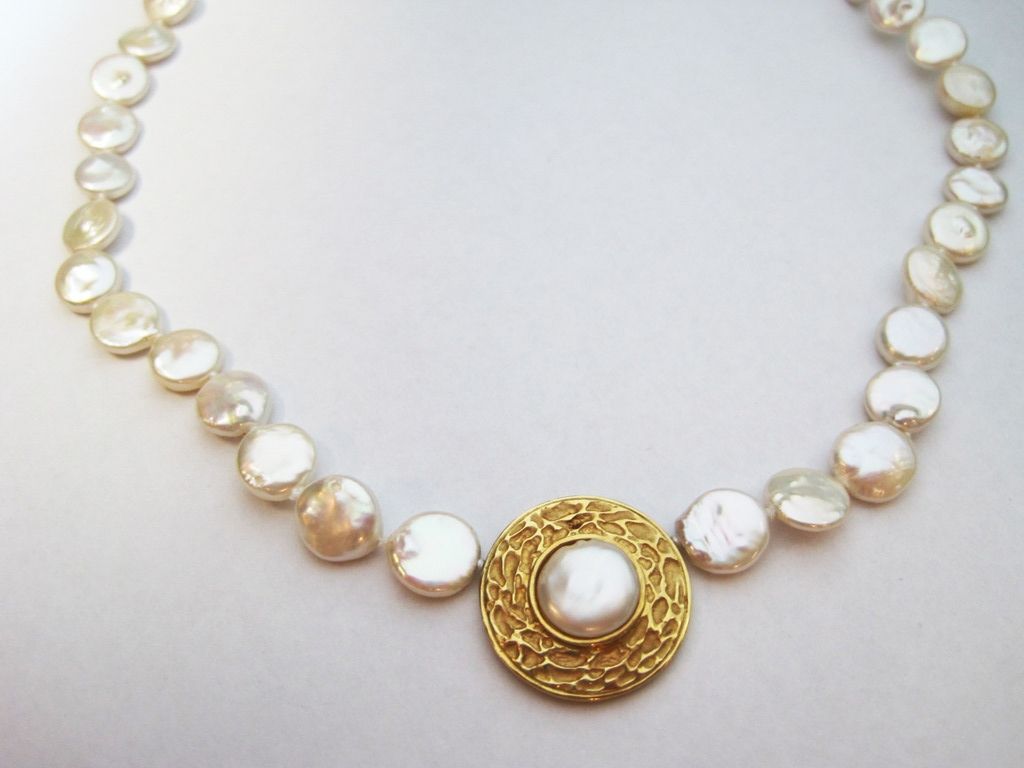 Tanzanite faceted beads from Raymond Mazza with
a natural pearl pendant, 16 inches, $575.
We love this band from Allison-Kaufman Co. that has three bands in one ring.
.27ctw diamond 14ky gold ring.  Retail price $2,010.  Here only $1,1015.
~Look at this band on the hand~
A unique Allison-Kaufman Co. bracelet that has a locking loop diamond clasp.  Retails for $5,600, buy it at Lumina Gem for only $3,995.
Take a look at this bracelet on consignment.
4.5ctw natural yellow diamond bracelet in 14ky gold, 6.5 inches. 
UNREAL DEAL AT $5,095.
Matching earrings can be used to make bracelet longer at no charge
by our in-house jewelry repair shop.
Thanks for reading our email.  Don't forget to come in this weekend
to see our new truckload of market samples…and