Just about the only thing you can't
find at Home Again is a tie…
So get your ducks in a row
and come see us for something 
he really wants!
You will BLOW HIM AWAY with a large wooden carved fish!
Red drum, $265, bottom left Marlin, $382,
top right Tuna, $355,  bottom right Sailfish, $238. 
He will GO NUTS for a new stressless style chair and ottoman,
two available, $425 each. 30.5″W
He will have the best MAN CAVE EVER!  Chocolate bonded leather sectional,
$895,  ottoman, $165. 
He will love to have a new bar…and you will love it because it's beautiful!
This exquisite piece retails for $680, our price, $425. 
34.5x16x40.5
And to accent his new bar, add this lovely set of decanters with gold leaf accents, just $ 72 for the set of 3.  
He can entertain all his friends around this adjustable height pub table,
and notice the wine storage, too.  $202.  24″ diameter
Every man needs a comfy club chair at the end of the day…and we have two of these in bonded leather, just $295 each, in great condition.  34″W
In a recent poll, it was determined that what dad really wants on Father's Day
is to chill out with his family…so make his outdoor space an absolute
shan-gri-la with the wood sculpture on a a stand…$595.
47×4.5×71  (Sorry, Buddha not available).
Dad will have it made in the shade…and  you'll get a great quality outdoor umbrella ON SALE for just $100 each!  Colors available are beige with brown trim, royal blue, black with gray trim, and aqua with white trim.   Brand new from the Scott Brothers.  
Dad would love this original oil in his office!  The consignor paid $1,450, our price just $495!    Includes gallery light shown above the art.   36×36
Dad will love stretching out on this…and so will the whole family!  
Beautiful indigo sectional, $895.  84×110. 
Because dad likes saving money…just in on consignment…
red microfiber loveseat just $295! 60″W
COLLEGE KID SPECIAL!  You can score these black modern chairs for just
$95 each!  26.5″W
Cute as a button modern end table, $78.
16x16x23
This lovely sea motif chest retails for $620, our price just $395. 
36.5x16x31
Come take a look at this GORGEOUS ivory sofa by Best…
brand new for $1,095.  84″W
We had this modern coffee table a few weeks ago, and it sold very quickly, and luckily another consignor brought us the exact same beauty! $295.
54x40x21.5
The large shipment of mirrored showroom samples has flown out of here…but we still have a few nice pieces like this 6-drawer dresser with wood trim for just $195.  22.5x15x29.5
A great consignment score!  White table and 6 chairs in solid
wood just $995.  Table is 78.5×35
We also received the matching hutch, and it's a STEAL at $395.
43.5x24x82
And to complete the look, white demilune console, $195, 
large white mirror, $125. 
From Flexsteel, this accent chair is in immaculate condition for just $295.
34″W
So rich…the classic look of lustrous wood never goes out of style.
 Nesting tables, $245,  console $275,
Shore bird bonanza!  Just $14-$18 each. 
The lady plays a mean cello…$295.
Very large scale, 51.5×63.5.
Hang the lady art above this mirrored bench and you have an elegant look.
$195.  49×19.5×20
(fyi, it's a market sample and one mirrored panel missing)
Another nice bar, ready to start serving for just $225.
33x24x30
A pretty mirrored buffet in silver, $375.
50×15.5×30.5
All that glitters is GOLD…these chests retail for $560 each,
our price just $395.  Gold lamps with geometric shades, $45 each,
Eiffel Tower lamps, $75 each.  Boxes $24 & $32. 
This mirror is so interesting and the leaves are very life-like.  $165.
48″ diameter
This classic sofa table needs a new home…and you can give him one for just $175.  56x18x34.5
Just on on consignment…gorgeous black dresser by TOMMY BAHAMA.  
It's a STEAL at $695.  67.5x22x44
Long, narrow and lovely…green server with soft gold accents, $395.
64x12x35
The cutest little modern cabinet ever…in a washed finish, it looks like
it has stereo speakers built right in.  $195.   37.5×15.5×23.5
Just a guess…but we think dad would like 
a piece of jewelry instead of a tie…so all men's jewelry
is 25% OFF this weekend,
& selected timepieces are also 25% OFF!
But before the show, join us in a huge
CONGRATULATIONS to our own Jamie Smith…
who is now Mrs. Jamie Wilson!  
Was there EVER a more precious bride?
And to celebrate YOUR favorite guy…
Select WATCHES are 25% OFF THIS WEEKEND ONLY…
All watches have been authenticated and come with
a 1 year warranty on the movement.
Tag-Heuer navy dial stainless steel, this weekend only $971.
Omega Constellation with white dial, this weekend only $821.
Movado silver dial, this weekend only $221.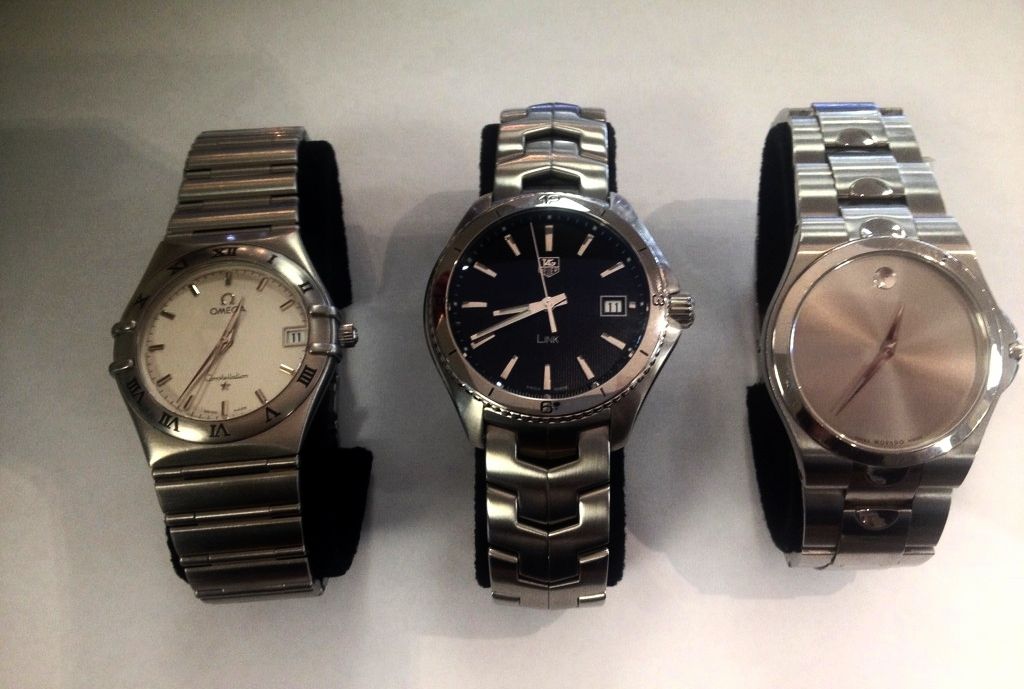 CARTIER SOLID GOLD engrave-able cuff links in 18ky gold.  Was $1,795 with 25% off only $1,345.  Tiffany & Co. antique tie-tac in sterling silver. 
Was $95, with 25% off only $72.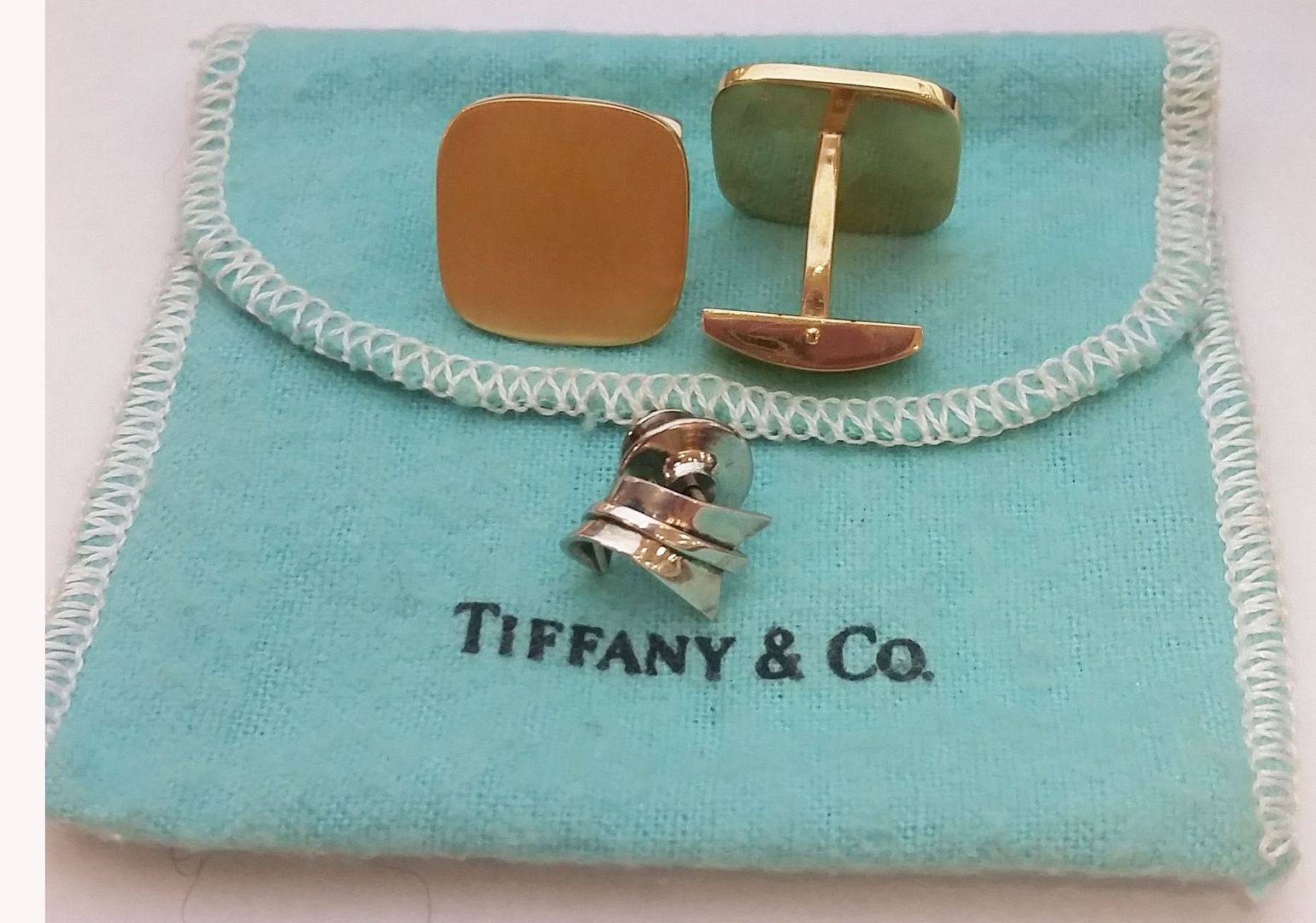 All of our in-stock men's bands and special order from our designer
lines will be 25% off this Friday and Saturday only.
And everybody knows that Papa's
not happy unless Momma's happy…
And these new Slane consignments
will make her JUMP FOR JOY!
The quartz Calypso studs, JUST IN at $145.
Slane bee column dangle earrings in
18ky gold and sterling silver,  $395.
14ky gold starfish slide pendant, 1 inch.  $225.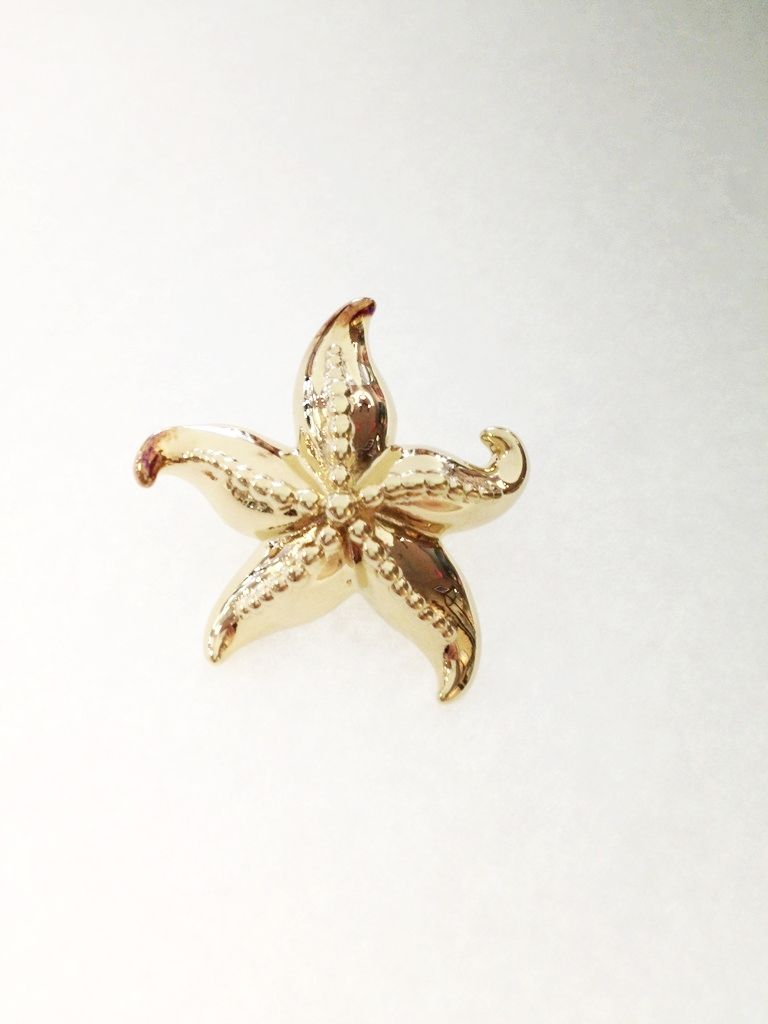 Turquoise triangle inlay with .42ctw diamonds in 14ky gold,  $945.
Estate earrings with 1ctw emerald and .26ctw diamonds with
omega backs in 18ky gold,  $1,495.
Effy bangle with amethyst, ruby, citrine, blue topaz and peridot set into sterling silver and 18ky gold, $195.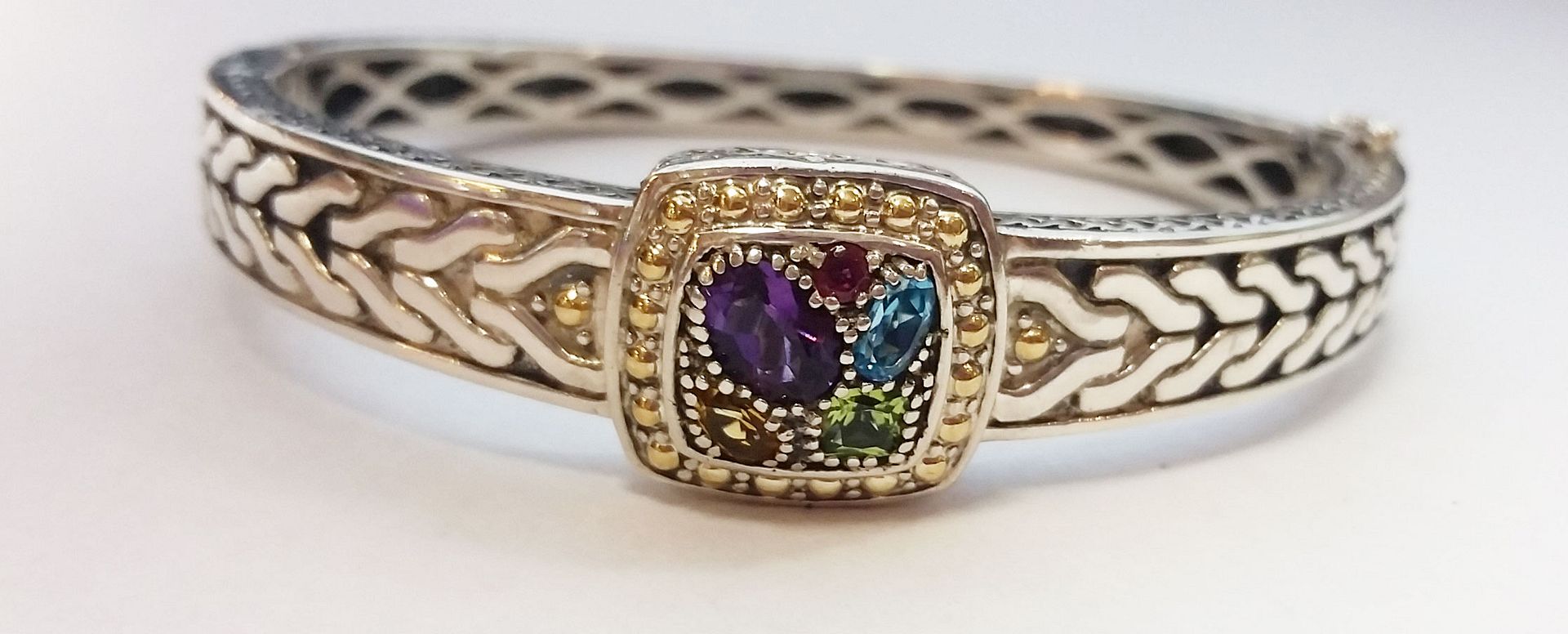 Tiffany & Co. graduated bead necklace, 15 inches.  $195.
Tiffany & Co. 30mm leaf cuff, $295.
Tiffany & Co.  box chain bracelet, 7 inches.  $125.
Tiffany & Co. open heart necklace, 16 inches.  $95.
Silpada engrave-able fashion ring in sterling silver, $80.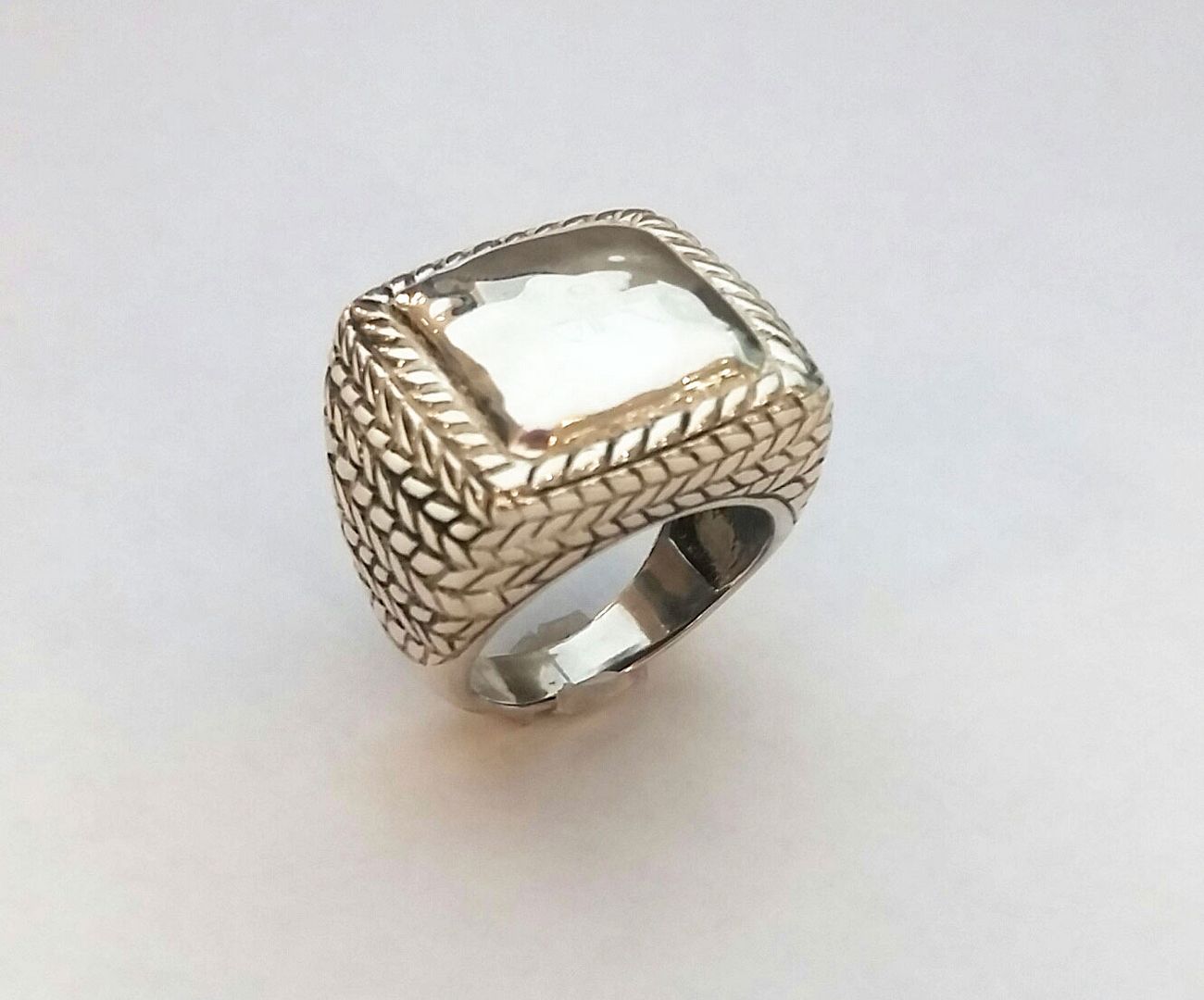 The calla-lily ring in 14ky gold is a stunner and
a fantastic deal at $375.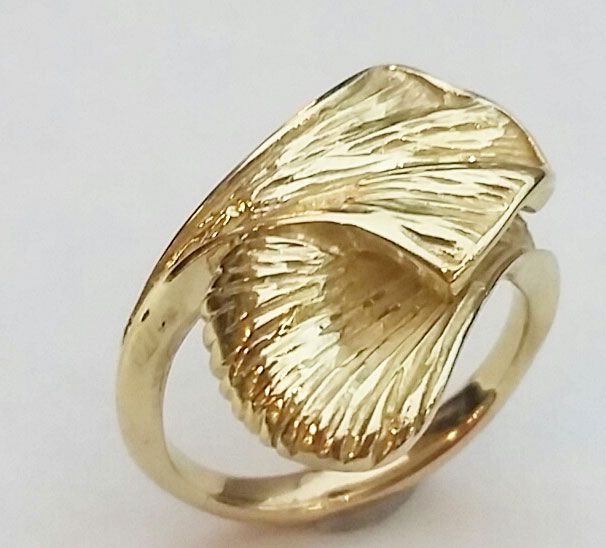 Just in! Sterling silver pendant on a diamond cut
cable chain, 18 inch, $125!
1.5ct sapphire emerald cut accented by .75ctw diamonds
set into 14kw gold, $2,895.
Get a real deal on this Tacori engagement ring. 
.70ct SI clarity, G-H color princess cut, .82ctw 
ring in 14kw gold, size 5.75.  $4,495.
Take a look at the ladies bands we picked up in Vegas…
and we bet that you will love the prices!
Intricate 1ctw diamond three row ring with a raised side setting scalloped with extra diamonds set into 14kw gold.  $1,695.
Stack-able diamond ring, .43ctw diamond rounds set into a
unique 14ky gold setting.  $995.
Everyone's favorite here at Lumina Gem…
.95ctw emerald baguettes, .40ctw diamond set into a 18kw
gold eternity band. size 6.25.  $1,195.
Ruby and diamonds never looked so good together.
1.04ctw ruby princess, .17ctw diamonds set into 14kw gold.  $1,095.
Feast your eyes on a classic combo.
1.33ctw sapphire baguettes channel set accented by two
rows of .39ctw diamonds set into 14kw gold.  $1,995.
The deals keep coming…..
  .50ctw 5 ruby rounds, .12ctw diamonds in 18ky gold.  $895.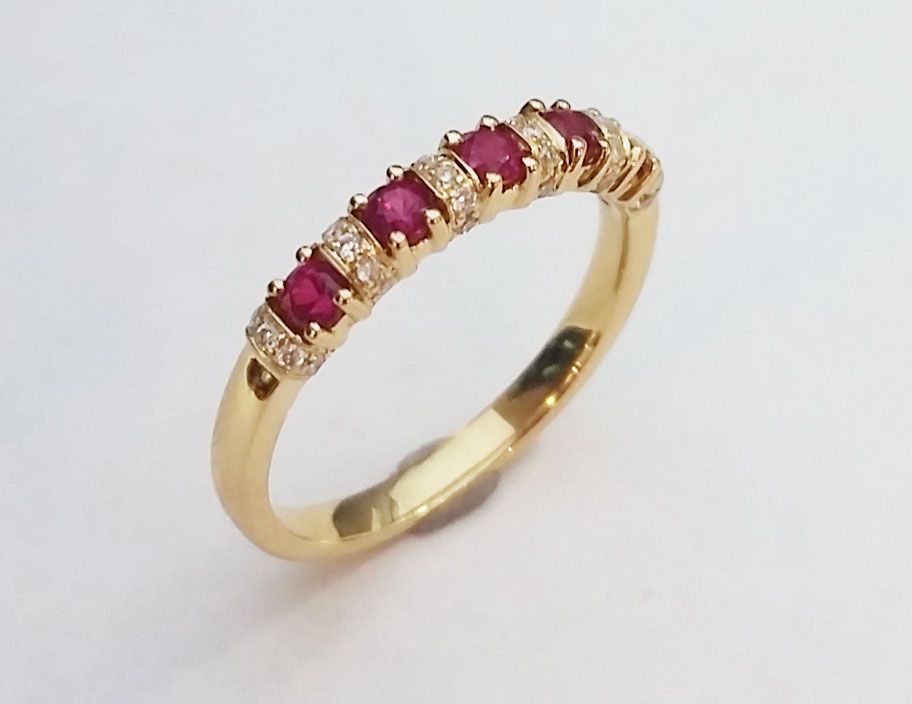 .33ctw ruby princess cuts, .25ctw diamond princess cuts
set into 18kw gold.  $945.
5 halo set .49ctw diamonds in 14kw gold.  $1,095.
.75ctw pink sapphires, .20ctw diamonds set into 18kw gold.  $995.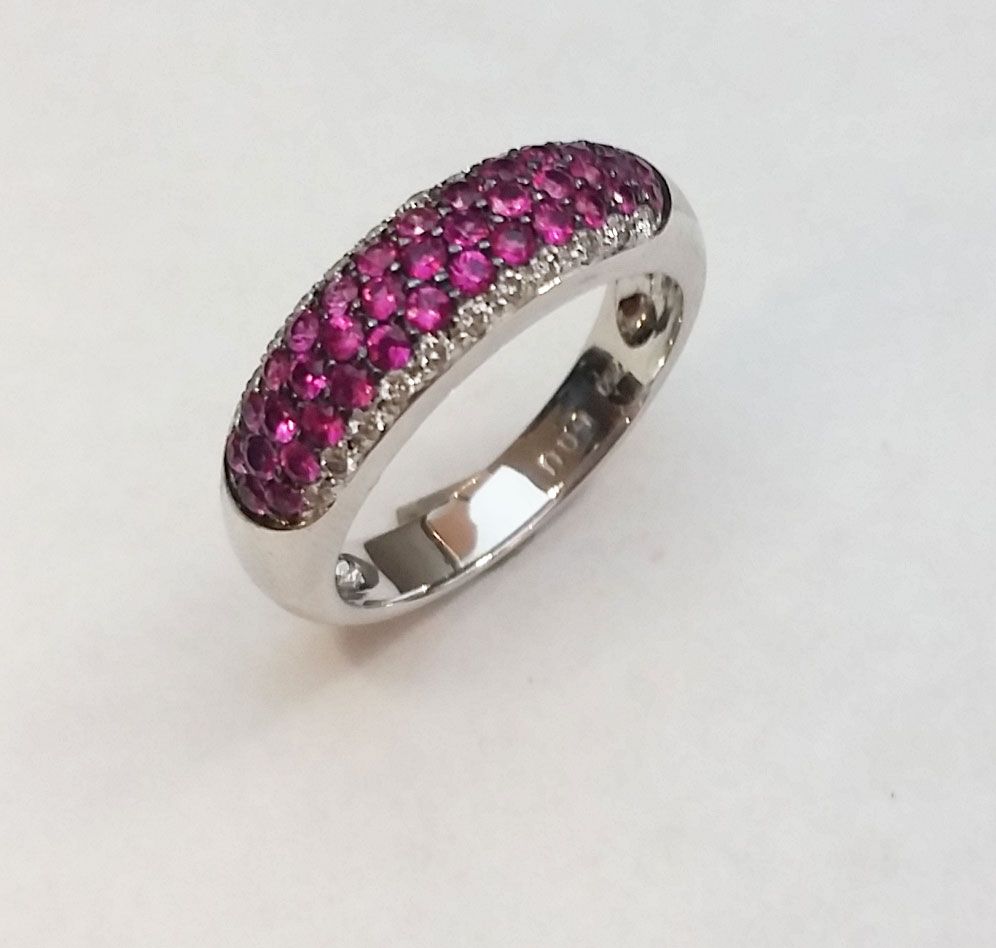 ~Steal of a deal  ALERT~
1.82ct blue sapphire accented by .31ctw diamonds in 18ky gold.  $1,495.
Cute band set with 1.50ctw multi-blue colored sapphires. .06ctw
diamonds set into 14kw gold.  $995.
Even more amazing finds from the Las Vegas
jewelry show…
Look at this cut on this amethyst.
3.20ct amethyst oval, .50ctw diamonds set into 14kw gold.  $1,095.
We have some of the most unique gemstones in for you…like this APATITE ring.  1.11ct apatite round, accented by .38ctw diamonds in 14kw gold, $895.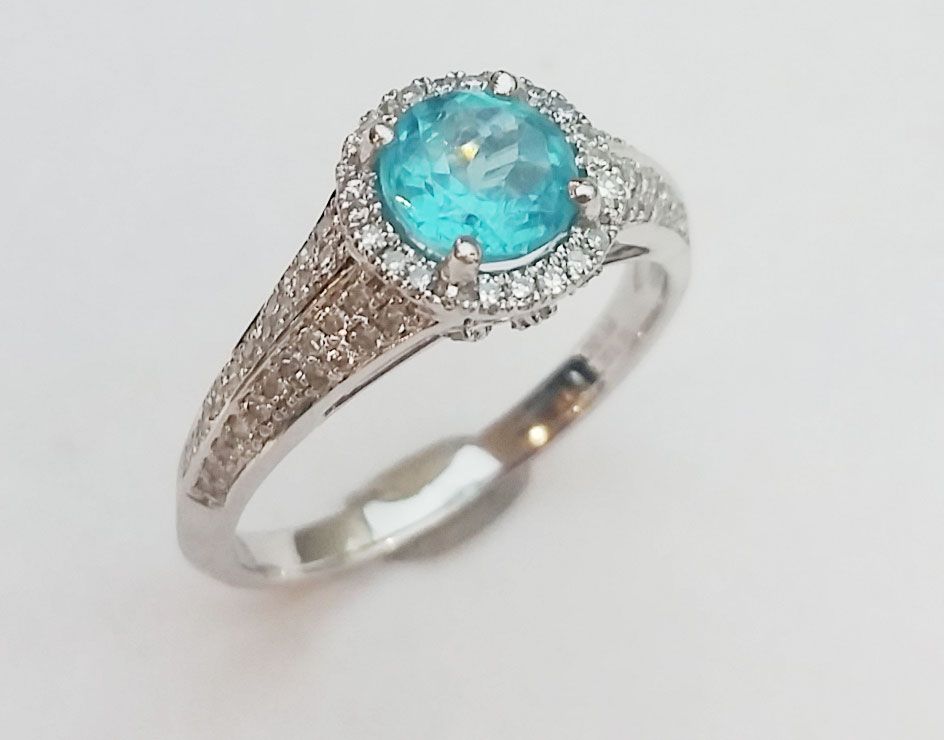 And these unique SPHENE earrings. Sphene is highly refractive so it shows a glistening sparkles of red fire.  You must see these in person. 
.51ctw sphene rounds, accented by .25ctw diamonds in a 14kw gold leverback dangle earring,  $1,445.
We are currently stocked with an assortment of lengths and colors of the coveted "diamonds by the yard" necklaces.
18 inches in 14k rose, yellow or white gold, $825.
22 inches in 14k rose, yellow or white gold, $1,025.
These necklaces may also be ordered in 16 inches and 24 inches.
This ring is a magical design by Fred of Paris set with amethyst over mother of pearl, accented by .24ctw diamonds in 18kw gold.  Retail, $3,800.
  Buy it here for only, $1,625.
Another Fred of Paris find! From the "Baie des Anges" collection,
this beautiful platinum diamond and pearl ring
RETAILS $5,200, our price only $1,595.
On sale through the month of JUNE for those pearl babies.
6.39ct blue topaz checkerboard cut, 1.71ctw blue sapphire, and .64ctw diamonds set into 18kw gold,  $1,495.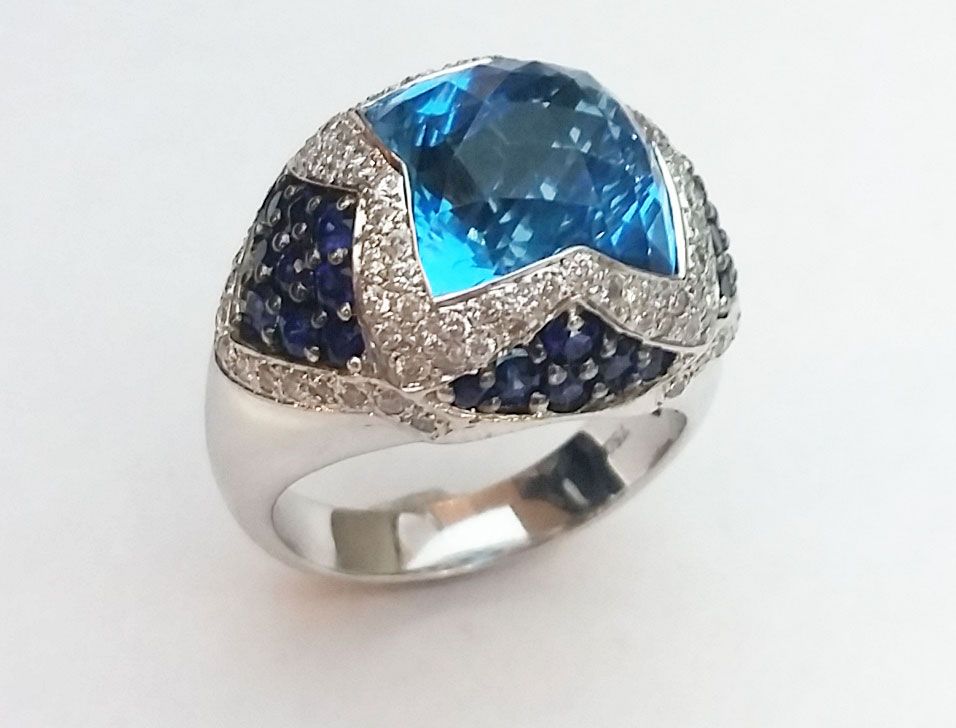 AND THE DEAL YOU'VE BEEN WAITING FOR…
CONSIGNOR REDUCED AGAIN!
Michele watch with Mother of Pearl dial, diamonds in stainless steel with box, papers and all links.  Started at $650, now $395.
Because he DOES NOT WANT a TIE…
come see us this weekend!