We have a celebrity in our midst…
Lumina Gem's own Jenna Malowany is
doing us proud at St. Mary's 
Dancing with the Stars competition
this Saturday night!
Here is Jenna with Marlon, her DWTS dancing partner!
We would love for you to join us for this exciting night!
For more details and tickets, go to www.thestmaryschool.org/wordpress/
But even if you can't come, please take a minute
to click here and 
VOTE for Jenna!
http://www.thestmaryschool.org/wordpress/dwtws/
jenna-watkins-malowany-marlon-ramos/
 (Seriously…has there ever been a cuter picture??)
But win, lose or draw…you're always the STAR at Home Again
and Lumina Gem, and we thank you shopping with us!
On with the show! 
We are loving this massive and comfy sectional in putty for only $1,895,
pillows included!  98.5×153
Contemporary three-panel leaf art with chrome accents, $145. 63×20
Gorgeous natural finish spindle chairs, $425 each, 28″W
We are IN LOVE with this textural white patina wooden console
table, $425, 59x17x30.  Gold lamps, $125 each, 33″H.
Uttermost botanical art, $125 each, 29.5×33.5.
R E L A X in this brand new linen chair with matching ottoman, $795.
Chair, 31.5″W. Ottoman, 29″W
A simple, yet winning look.  
Modern white rattan accent chairs by Kenian, $175 each. 21.5″W
Dark espresso rustic sofa table, $225.  25×18.5×32.5
This dark espresso bench can easily turn into a coffee table!
Take it home for $145.  38.5×19.5×18
GORGEOUS carved mirror, $165, 42x14x42. Long and narrow console, $395, 72x14x35.  Turquoise peacock lamps, $125 each, 32″H
Chic, chic, chic! Lazzaro white genuine leather chair and ottoman, $795, 36″W. Matching Sofa, $1,295, 80″W. Loveseat, $895, 58.5″W.
Blue wooden octagon coffee table with storage, on casters,
it retails for $725, our price, $595. 40″W.
Shades of blue 8×10 rug, $295.
Does it get any cooler than this?  IT DOES NOT!
The statement maker…root console table, $695, 48x20x35
This adorable soft green accent chest is in great condition
and only $95! 23.5x14x28
Check out the price on this handsome sailboat art,
just $24 each! 39×18.5
Having mobility issues?  We got you.
Brand new blue power-lift recliners by Best, just $825 each! 34″W
We love this stylish geometric white coffee table in pristine white,
$295. 43x20x19
Nauti and nice!  Navy striped sleeper sofa,
brand new for $995. 80″W
Fun!  White palm tree chest with mirrored detail,
$275. 40x12x35
Sleek espresso finished Crate and Barrel queen bed, $595, 48″W.
Regina Andrew chair & ottoman, $595, 31″W.
Chocolate storage ottoman, $225, 50.5x20x17.5
White coffee table with baskets by Broyhill,
a score at just $175, 48x28x19
The WOW factor!  White hexagon coffee table, $475,34x37x20
This gold geometric mirror is so rich in person, $175, 38″W.
Weathered console, $345, 48x14x34.
Buffet lamps, $42 each, 32″H
Just in…leopard print side chairs, $95 each, in like new condition, 23″W.
White & gold sofa table, $275, 47x16x31.5.
Matching chest, $225, 32x16x31.5.
This rustic red chest is massive in scale and so pretty in person,
we all stood gazing at it when it came in $495, 42x22x58.
Can be purchased together or separately…contemporary
console, $265, 54x18x35.
Matching shelves, $225 each, 24×14.5×58.5
This modern look would make a great entertainment center!
A tasteful coastal look…
Tortoise mirror by Kenian, $145, 36×36.
Blue octopus lamps, $95 each, 24″H
White full size headboard with lots of storage, $125, 56×13.5×46.5
Bedroom art in white frame, $48. Floral arrangement art, $28.
Original koi art, $125.
Crisp and clean and a perfect scale for a bedroom…blue and white
striped swivel chair in pristine condition, just $295, 28″W
Another nice Broyhill piece…media/storage chest with natural wood top,
a true value at $275, 48x25x34
Vintage wicker sofa with red velvet cushions, $350, 75″W
Cute striped coral ottoman by Uttermost, $165, 31×19.5×16.5
We LOVE LOVE LOVE this oyster motif white mirror, $195, 42.5″W
We also have the 'Jeannie's fave' mirror in brown with gold leaf;
it is so magnificent in person, $195, 42.5″W
These 30″ barstools with leather seats retailed for over $600 each,
our price $295 each, 18″W. Not sold separately.
Stunning shell lamps, a nice addition to your coastal
home for $125 each, 28″H
Pristine condition yellow/gold sofa with classic lines by Kincaid,  $795, 84″W.
Coastal round coffee table, $225, 32″ Round.
Golden capiz mirror, $175, 36″ Round
A little slice of heaven…tree root figurine on stand, $225,
This statement maker is quite sizeable…31.5″ w x44″h
So coastal and so much storage, too!
Distressed multi-color 9 drawer dresser, $795, 59.5x18x42
Seagrass is timeless!  Storage bench with wooden frame, $245, 38x17x18.5 Round coffee table, $265, 36″round. Brand new market samples.
For that corner in your home that needs a little ummphhh…
large tin vases with lots of white flowers, $62 each,
Vases are nearly 3′ high!  
Absolutely like new Haverty's tufted linen chair and 1/2,
retails for $799, our price, $595! 60″W
The richest and most beautiful lamps ever…
add instant glam in gold leaf with lucite bases, $225 each, 32″H
Notice the rope handles on this large wicker storage trunk
(which can also double as a sofa table),  $275, 58x17x31
Smaller wicker storage trunk in front, $145, 45x10x24
We tried our best to show you just how LARGE this is…
This big guy spans across an 8ft wall!  In wood, $425. 
NOW is the time to freshen up your home for spring…
Read the very bottom of this email for all the details!
The only thing that shines nearly as bright
as Jenna's smile is the jewelry at Lumina Gem!
Don't forget to vote for Jenna and Marlon!  
Good luck Jenna!
http://www.thestmaryschool.org/wordpress/dwtws/
jenna-watkins-malowany-marlon-ramos/
To extend our appreciation for our amazing MOMs and also
our super-star customers, we've continued our
POP-UP SALE through this weekend!
Come snatch up these amazing deals while they last!
Looking for a gift for your own rising star?
We are loaded up with TIFFANY & CO. pieces…  
the perfect gift for GRADUATION and they are
on sale through Saturday ONLY.
Tiffany & co. sterling silver 30 mm leaf cuff,
comes with pouch,  $315.
Tiffany & Co engravable disk charm bracelet, 7.5 inch, comes with pouch. Only $115.  ~We can engrave this for you~
Tiffany & Co. engravable heart charm sterling silver bracelet, 7.5 inch.
Only $155.  ~We can engrave this for you~
Tiffany & Co. heart bracelet, 7.5 inch, comes with pouch,  $95.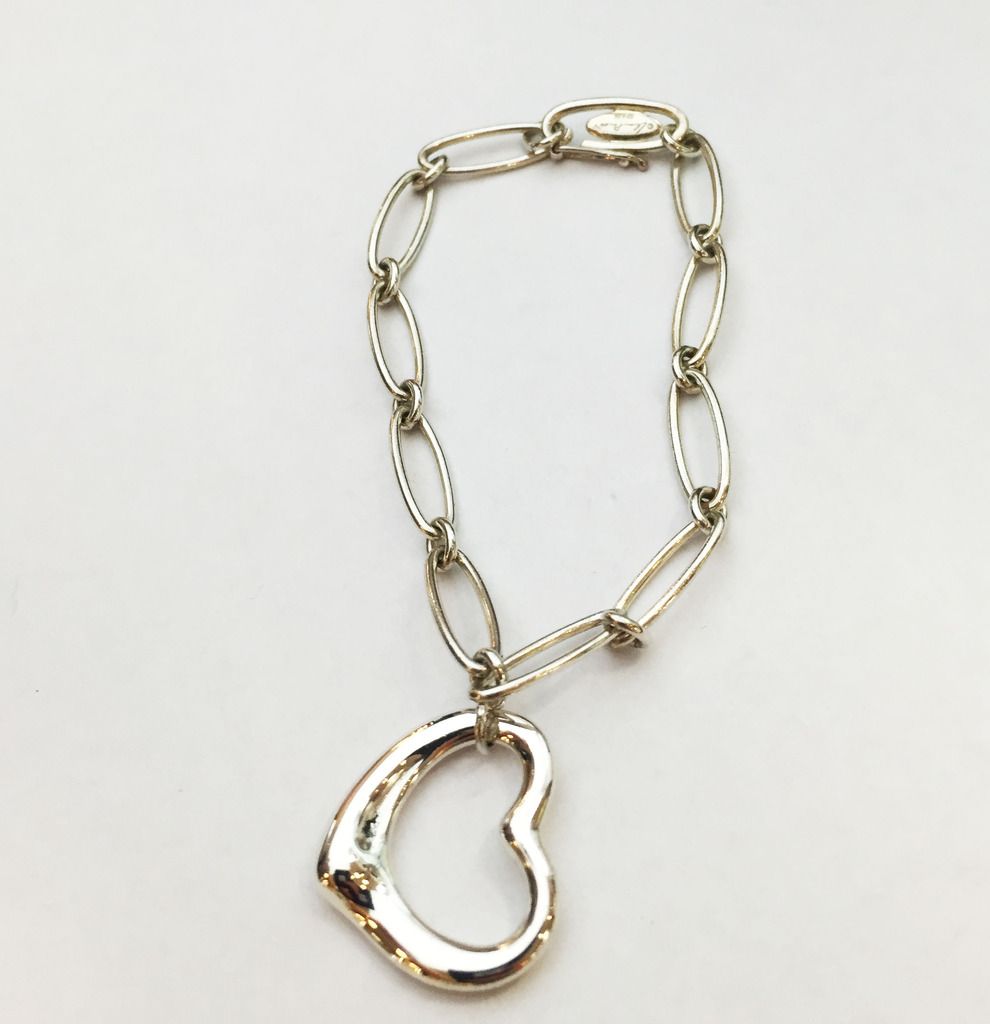 Tiffany & Co. sterling silver thin bangle, comes with box, $75.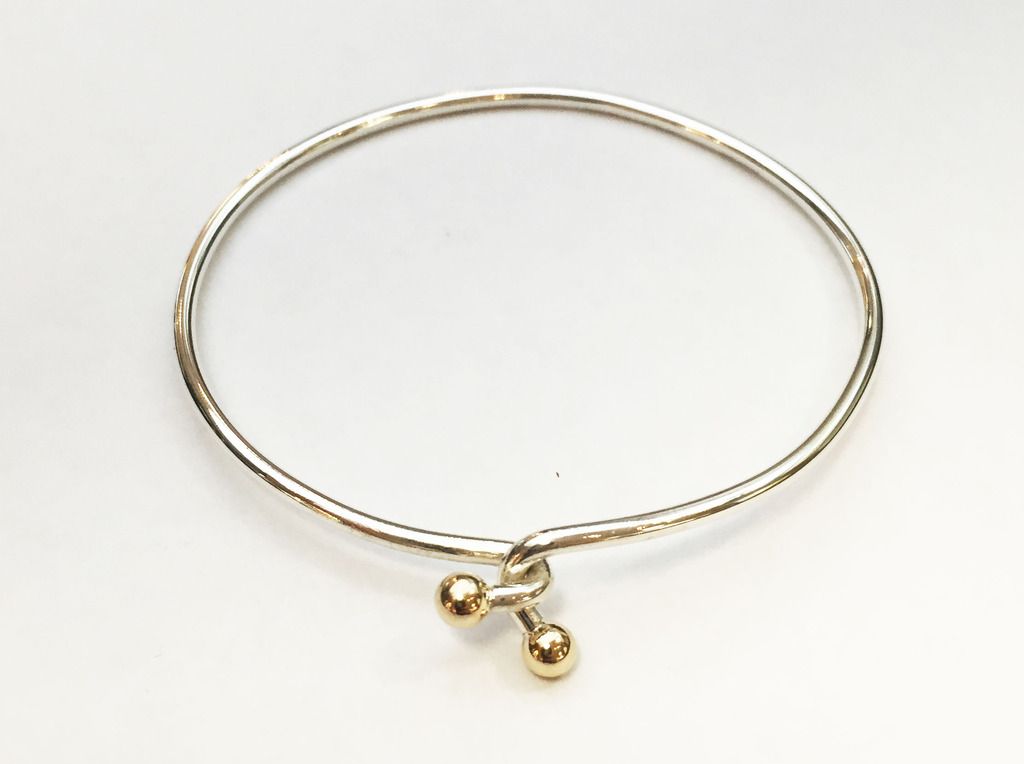 Tiffany & Co. sterling silver and 18ky gold hook ring size 5.5,
storage pouch included. Only $95.
Tiffany & Co. sterling silver open heart ring size 6.5,
comes with pouch, $75.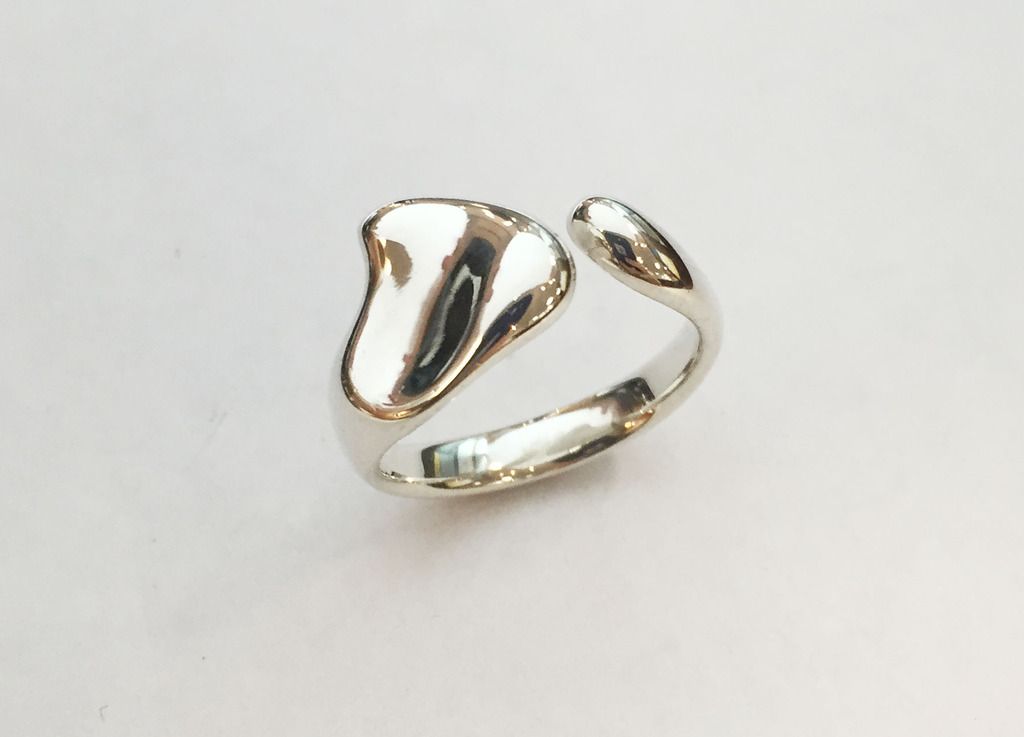 Tiffany & Co. sterling silver leaf dangle earrings, including pouch.
Only $155.
Tiffany & Co. sterling silver sailor knot stud earrings,
including pouch,  $115.
Tiffany & Co sterling silver 20mm bean, 18 inch,
comes with pouch, $125.
Vintage Tiffany & Co. Paloma Picasso 18ky gold pin.
Was $595,  now $475.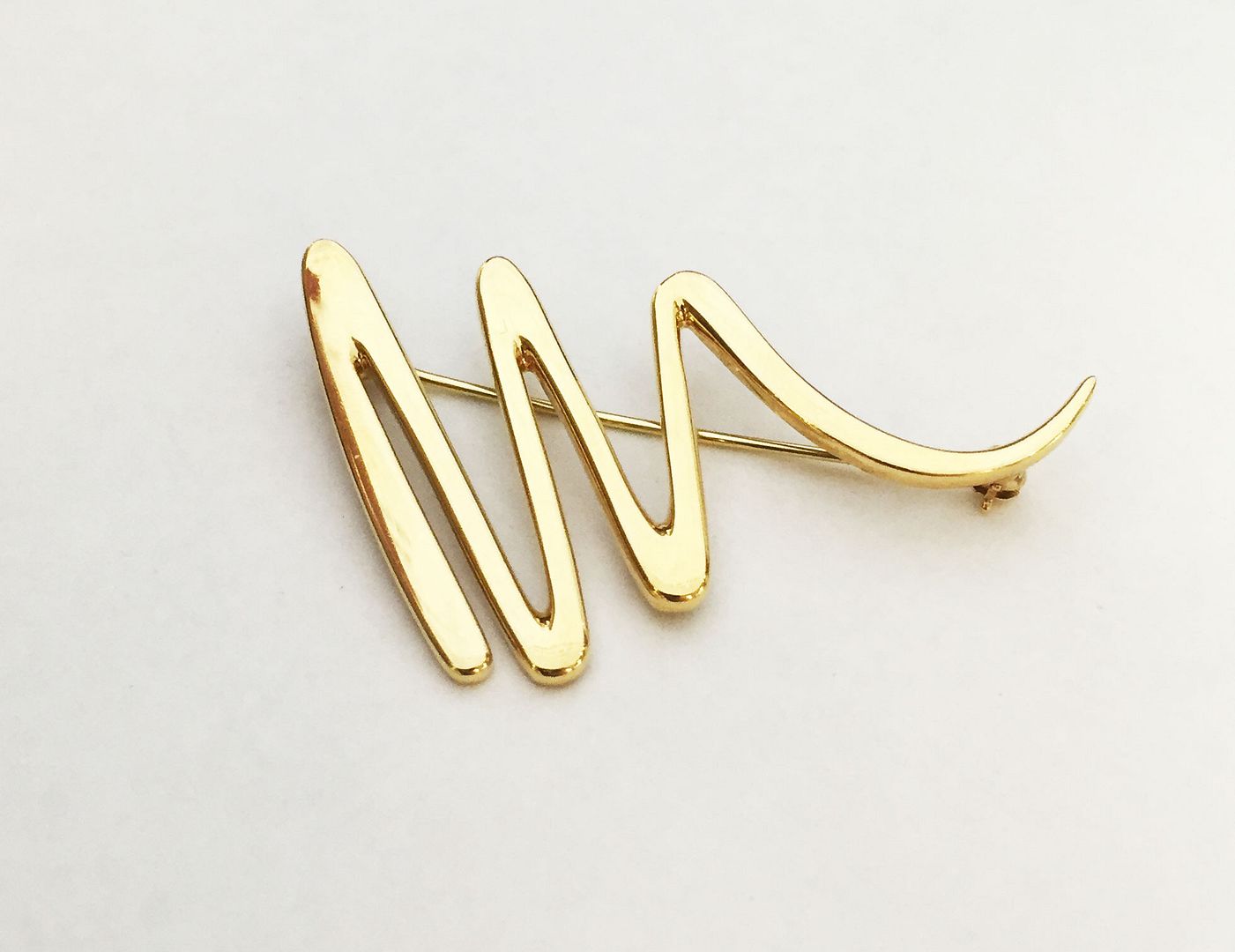 Tiffany & Co. sterling silver pendant, 18 inch, $75.
Tiffany & Co. sterling silver floating heart necklace 18 inches,
comes with pouch,  $95.
Tiffany & Co .50ctw diamond and platinum necklace
comes with original box, $1,075.
Does Your graduate LOVE Slane?
Slane sterling silver 7mm smooth column cuff. Only $315.
Slane sterling silver Bee ring, size 6,  $295.
Custom MONOGRAM necklaces, rings, earrings and bracelets. Small, Medium, and Large. We make them in sterling silver or sterling silver with 14k gold plating rose or yellow. Also comes in 10K or 14K gold.
Ranging from $118 to $720.
These birthstone diamond and sterling silver studs
or necklace are great for your shining star.
These blue topaz earrings can be ordered in any birthstone and to sweeten the deal we are offering 25% off prices ranging from $92 to $155. 
The birthstone necklace with diamonds in sterling  silver made to order at 25% off.  Pricing starts at only $155. 
Comes in any length and any birthstone.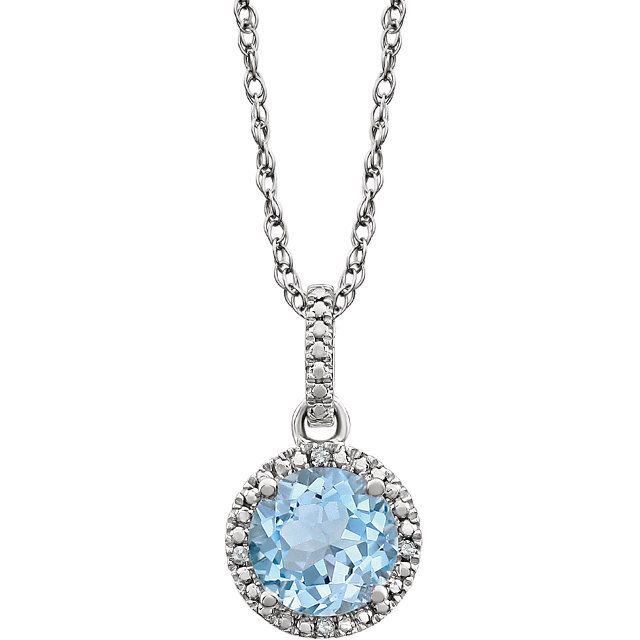 Got an idea that you want to bounce off of us for a custom design?  We help you choose, change, or create designs
all in-house at Lumina Gem.
Like this gorgeous design created from a band that a customer
chose to embellish with diamonds she had on hand.
We took this gold ring that was sitting in a drawer and made them
into dangle earrings that our client will wear every day.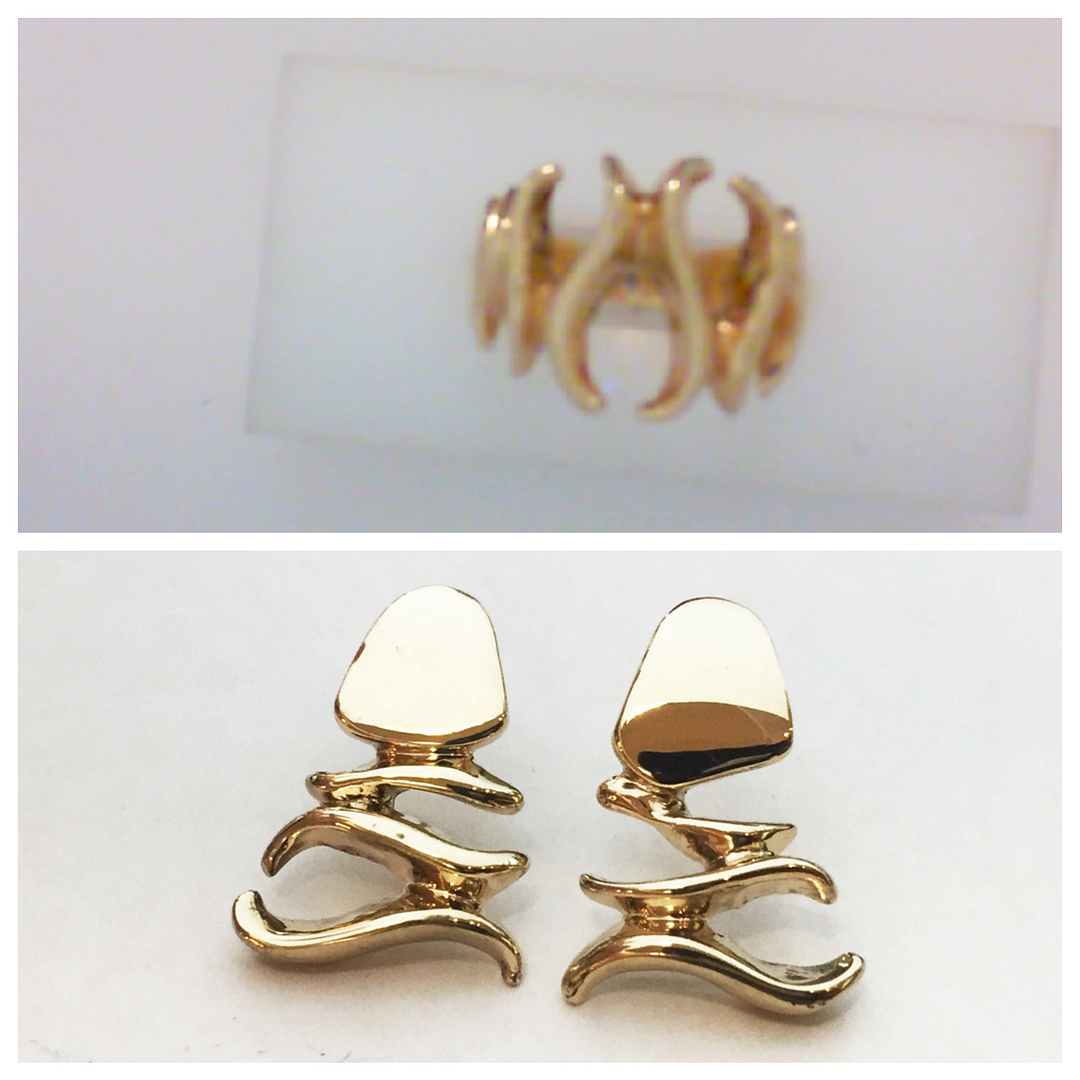 These deals are incredible!
A 35 gram 18ky gold wheat chain, 16 inch. Was $2,395, now $1,255.
Cartier trinity band in 18k tri gold, size 2. Was $435, now $225.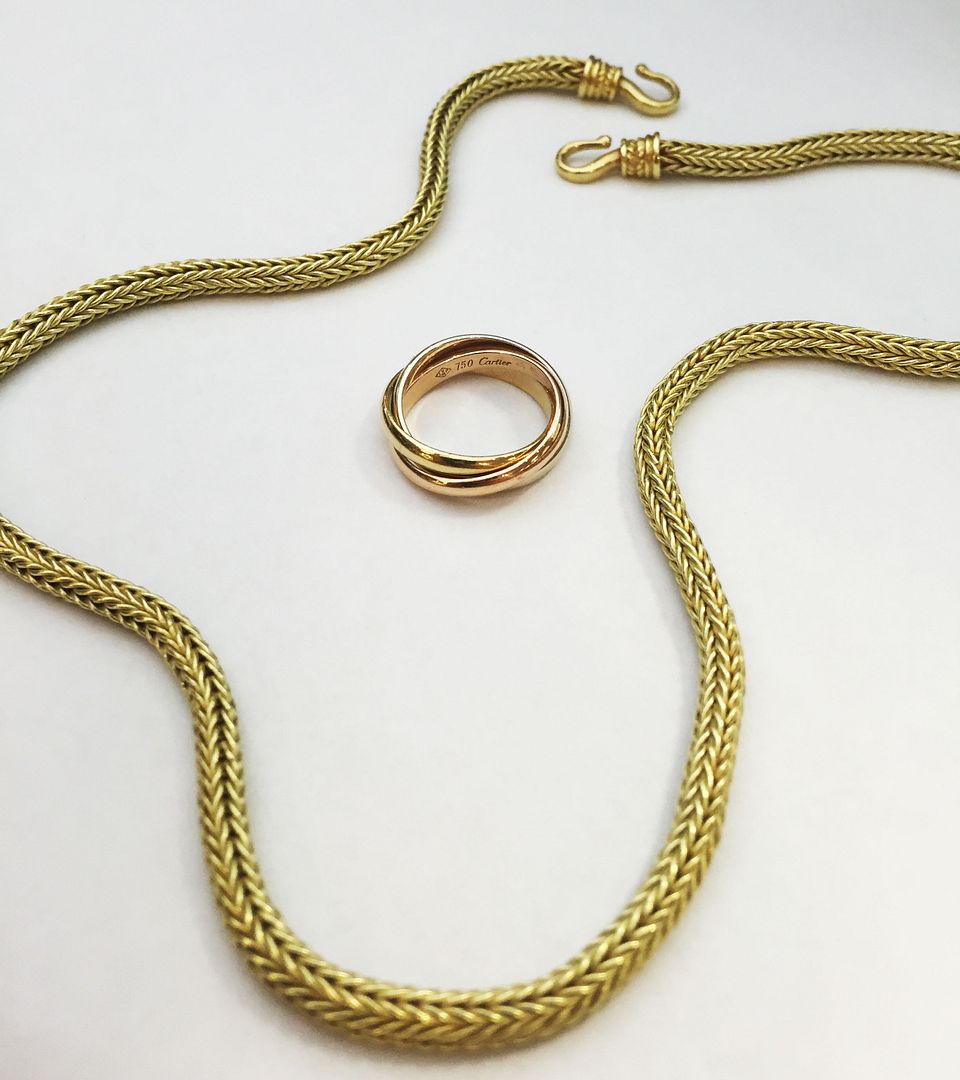 Love knot emerald and diamond band in 18ky gold. 
Was $1,795.  Now $945.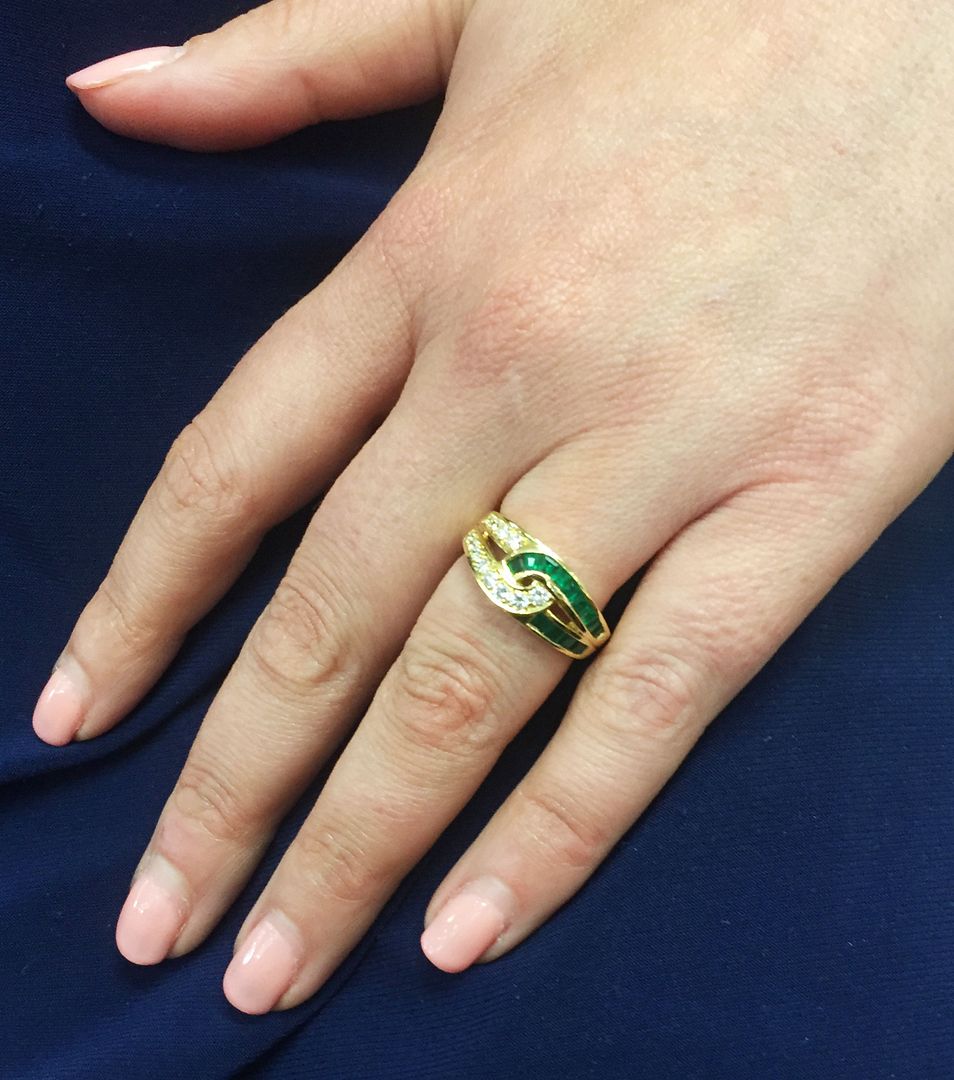 1.89ct Cornflower Blue Sapphire .36ctw SI clarity H-I color in 14kw gold.
Was $3,495, now $2,625.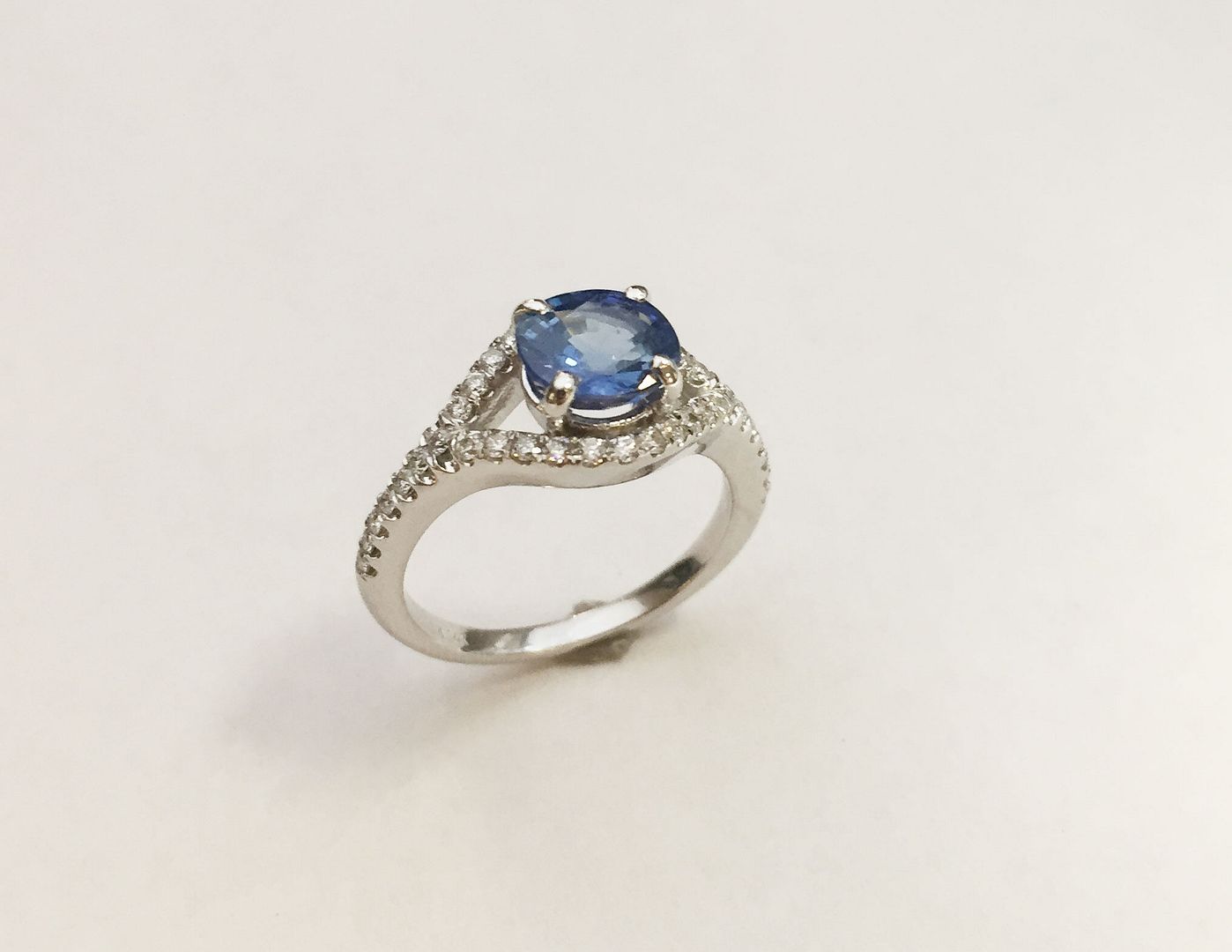 Wouldn't this look great layered up with a watch?
1ctw SI clarity diamond bracelet in 14k two tone gold, 7.5 inch.
Was $1,395, now $1,115.
Here are some of our favorite pieces that are still
on sale through this weekend only.
Allison-Kaufman Co. .31ctw diamond circle pendant in 14ky gold, 18 inch.
Was $1,485, now $1,035.
Allison-Kaufman Co. 6.13ctw blue topaz with .55ctw accent diamonds
in 14kw gold necklace, 18 inch. Was $2,765, Now $1,895.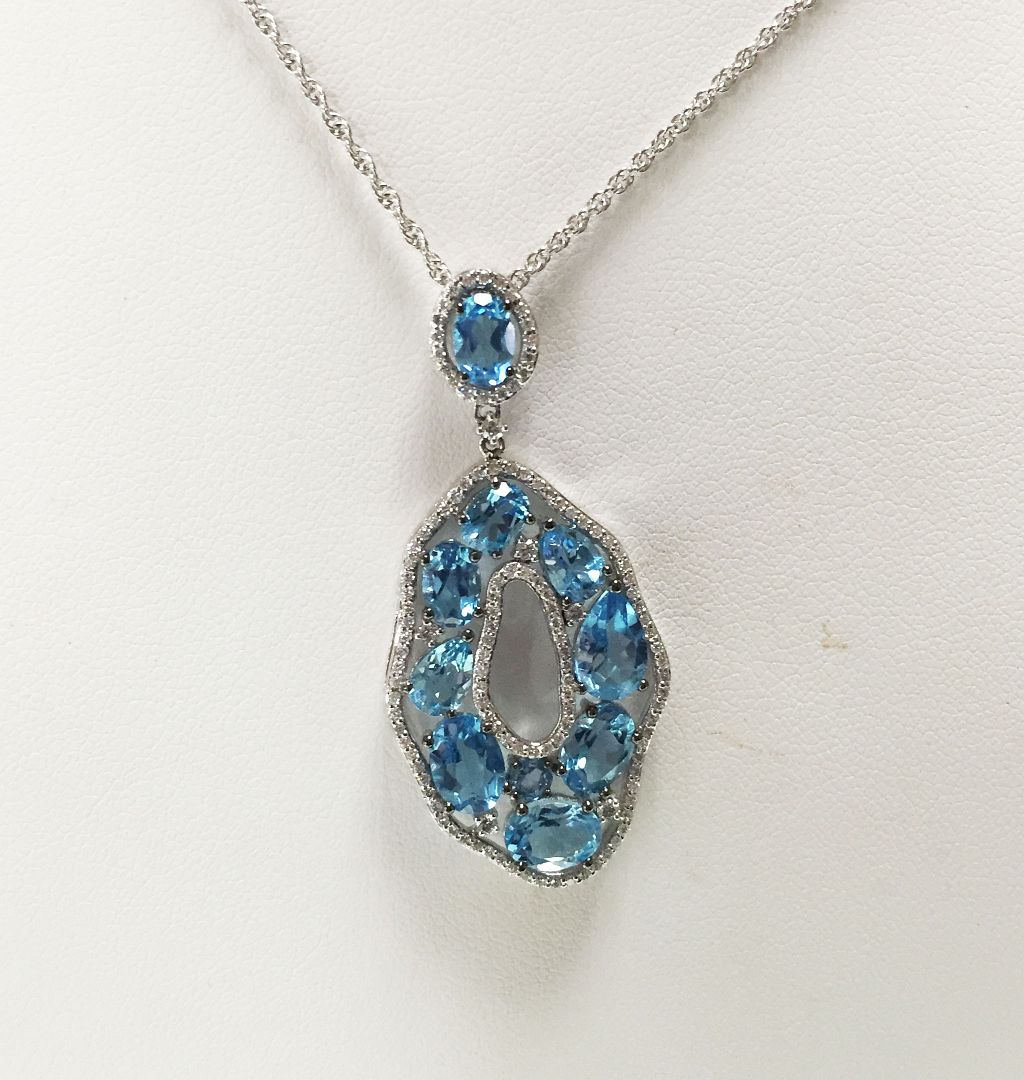 Allison-Kaufman Co. 5.08ctw blue topaz, .50ctw diamonds, .38ctw sapphires in a swirl necklace in 14kw gold, 18 inch. Was $2,935, Now $1,995.
2.64ct Pariaba tourmaline with 1.74ctw diamonds in 18kw gold,
size 7. Was $5,995, now $4,495.
LOOK at this ring…it's AMAZING! 
Chris Wolfsberg's fantasy cut 5.76ct aquamarine set in a 1.34ct VS/SI clarity diamond and 14kw gold mounting. Was $6,795, now $4,995.
18ky custom mokume gane style gold work finished with a 14ky
gold shepard hook. Was $495, now $395.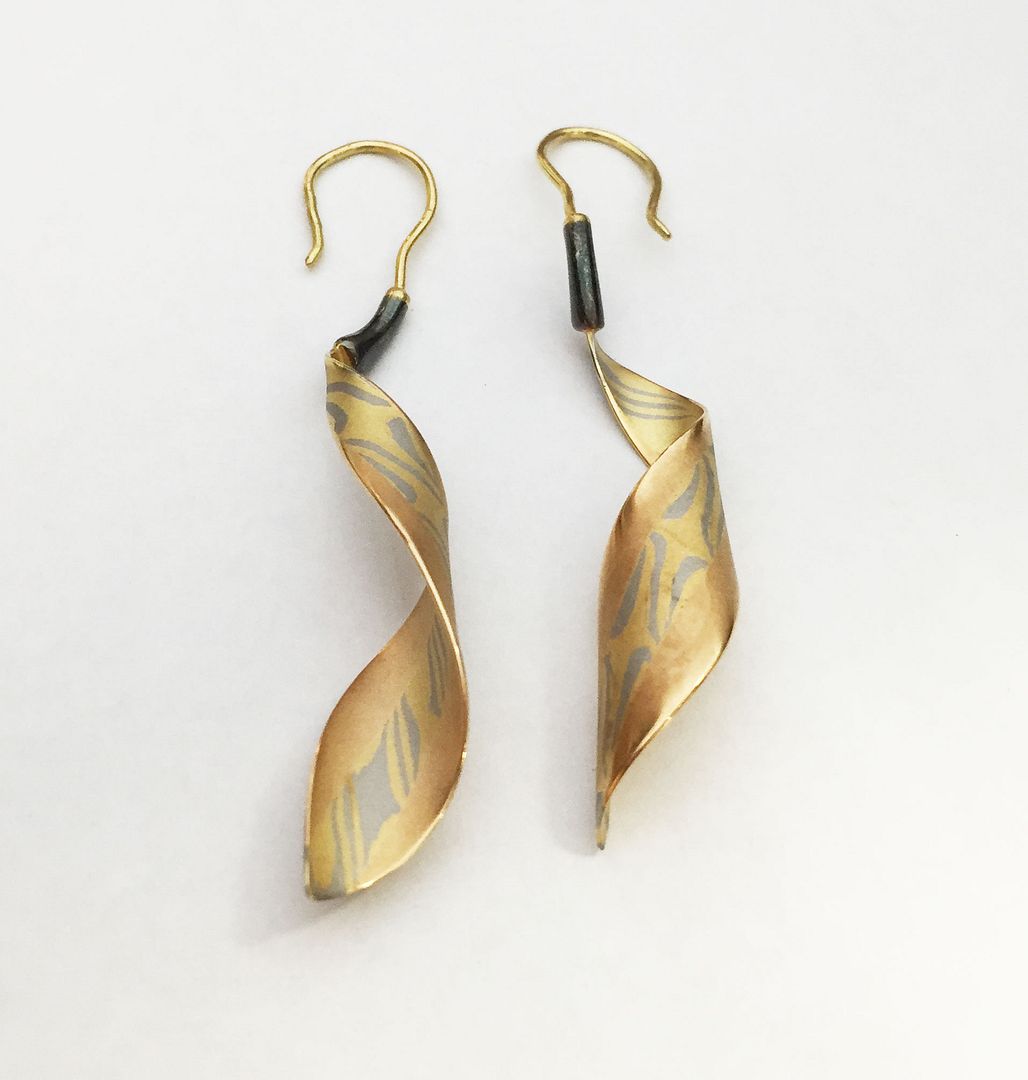 1.48ctw I clarity H color diamond studs in 14kw gold.
Was $2,395. Now $1,895.
Oval link 14ky gold bracelet, 7 inch, 19.5 grams. Was $895, now $715.
14ky gold double oval earrings. Was $145, now $115.
Thanks for reading our email and please come join
us tomorrow night…
Go, JENNA, Go!
Just a note…we will close at 5pm on Saturday
to give us all time to get ready for the show!
~~~~~~~~~~~~~~~~~~~~~~~~~~~~~~~~~~~~~~~~~~~~~~~~~~~~~~~~~~~~