We're SO EXCITED that spring is here…
and to celebrate, come join us for our second annual
WINE & WEENIE Day!  
Come see us on Saturday from 12-4 for a hotdog,
snacks, drinks, and of course… a bargain!  
On with the dog-gone good show!
Performance fabric luxury…power reclining sofa, $1,045, 87″W, coordinating gliding and power reclining loveseat with cupholders, 77″W, $1,095.
Rustic wood coffee table, $225, 63×35.5×18.
From Uttermost, these elegant linen and burlap 'Dalma' chairs retail
for $700 each, our price $525 each. 24″W
This small scale loveseat is so rich, and it's commercial grade, too!
Brand new market sample for $595, 66″W.
Elegant Sheesham wood coffee table, $395, 54x28x18
Here is a closeup of the rich greek key designer print on the loveseat. 
The loveseat would look so nice paired with this gray-wash
media cabinet for $395. 54x17x32 
Recliner with wooden arms in a soft blue microfiber in
like-new condition, $450.  27.5″W 
These lamps with hints of blue and green are just stunning…$225 each.
29″H.  Long and narrow console, $395. 72x12x35
Just in on consignment…rich wood queen sleigh bed, $895, 
beige plush chaise, $425, 36″W. Both by ETHAN ALLEN.
Coolio!  For those who hate staring at a tv in their bedroom…
this console has a POP UP tv stand inside!  $895.
Also by ETHAN ALLEN.  70x19x36 
It does not get more coastal than this large scale multi-color table
with four coordinating chairs, $1,095.  Table top 54×54
Urban industrial cabinet on wheels for $325, 27×15.5×30
It looks great sporting the starfish lamps for $95 each. 20.5″H
YUM!  We love this distressed dining set with 6 Chinese Chippendale chairs
for $1,095. Table is 66×42.5.  Brand new market sample!
And here is the lovely buffet that coordinates. The top opens to
hold all of your silver in cloth lined drawers, $895. 62x18x40 
And we also have the matching console for $350.
48x18x30 
This absolutely won't last…slouchy slipcovered 'chofa'
in linen, $1,295. 108×68.  
We love this look…it's modern, yet soft at the same time.  
Commercial grade market sample loveseat, $495, 60″W
wooden coffee table, $175, 43.5x24x18
gray media console, $450, 64x17x30
microfiber chairs, $225 each, 25″W
Here's a close-up of these great chairs in ivory microfiber,
just $225 each. 
We found a score on these super nice accent pieces in solid pine
with a white-washed finish.  Tallest bookcase, $325,
medium bookcase, $245. Sorry, end table is sold. 
And a larger version, $395.  This would make a nice pantry in the kitchen,
or in a child's room to hold all of their books and toys.   32×11.5×64
L.O.V.E. Brand new cane smaller scale daybed, $695. 
So elegant.   69″W
This bar cabinet has lots of look and is in great condition
for just $245! 30x14x39 
Another fabulous slouchy slipcovered piece,
this one a sofa in ivory linen, brand new for $795.  80″W 
We love the soft colors in this nicely framed and sizeable abstract, $225.
46.5×33.5 
A genuine leather recliner for less…$595. 
In dark brown.  32″W 
This Quorum International 'Florence' six light chandelier
in Persian white retails for $673, our price, $425!
This is just so cute…preppy coral accent chair, $295.  25.5″W 
The look of coastal seagrass with so much storage!
It would make a great coffee table, too. $295.  37x24x18 
So pretty and soft…floral art in a champagne frame, $125,
white coral lamps on lucite bases, $175 each. 
You'll find a lot of uses for this nice washed finished console, $375.
63x19x29 
The one we all want…HUGE wale art…the colors are much more vivid in person,  framed in a rich champage, $365.  Large scale 60×40 
There's a lot of goodness in this picture…woven king bed, a steal at $795, 
rolling rustic 6-drawer dresser on wheels, $795, teal chair, $295. 
FEEL THE TEAL!  UNCW fans will want to come grab this modern chair
with silver nailheads for just $295, 29″W.
Just in on consignment…POTTERY BARN secretary style desk in great condition, their price $799,  our price, $595. 
Another nice find…linen tufted bench
with nailhead trim, $375. 49x25x17
This large teak root is just waiting for you to add the glass top of your
choice and you will have one stunning coffee table!  $595.
43″ diameter
This classic French cane bench retails for $389, our price just $265.
49×17x30 
We don't take many armoires, but this one is tricked-out for the ultimate in storage, $495.  Notice the hooks for all your necklaces and the clothes pole if you need it.   38x22x78
Orange is the new black…and we ADORE this huge orange
capiz mirror, $265, Almost 4′, 47″ diameter.  Sorry, lamps are sold.  
They're back!  People were almost fist-fighting over these when we last had them, and we were able to get another set, maps on burlap,
JUST $95 EACH.  32×42
So nauti and nice…compass end table in warm bronze, $125, 17x17x25 
The sweetest cow giclee in coastal colors!
$225. Large scale, 29.5×49.5
This GINORMOUS grey bench fits perfectly in front of a king size bed!
In like new condition and yours for only $295. 73x29x15
GOING, GOING, ALMOST GONE…
This plush and super comfy market sample sofa by Pasha
is ON SALE for $625! This is a STEAL.  80″W
Two matching club chairs available
at only $350 each! 32″W.
We were able to get our hands on one more modular outdoor group by the Scott Brothers…it's all you need for a great summer gathering.  
The retail is $3,999, our price, $2,995.
HURRY!  Let's get to Lumina Gem
for a FREE WEENIE!  
And to fetch up a dog-gone good deal!  
Just in…a boat-load of consigned gold jewelry…hoops, bracelets, chains…
NEVER pay retail for gold jewelry again!  
Just a few of the goodies…all in luxurious 18k yellow gold.
Triple mesh necklace, 18 inches,  $1,895.
Tapered bar locking hoops, 1.25 inches, $425.
5 bangles that have a fancy diamond cut.  $475 each.
And as always, we have some fabulous designer consignments.  
David Yurman mother of pearl and diamond albion enhancer, $595.
David Yurman retired "Thoroughbred" cable ring
in 18ky gold and silver, $795.
Stay on trend with these pieces.
.35ctw diamond hexagon studs in 14ky gold, $855.
.15ctw diamond Cartier style nail ring in 14ky gold, size 6.5.  Only $945.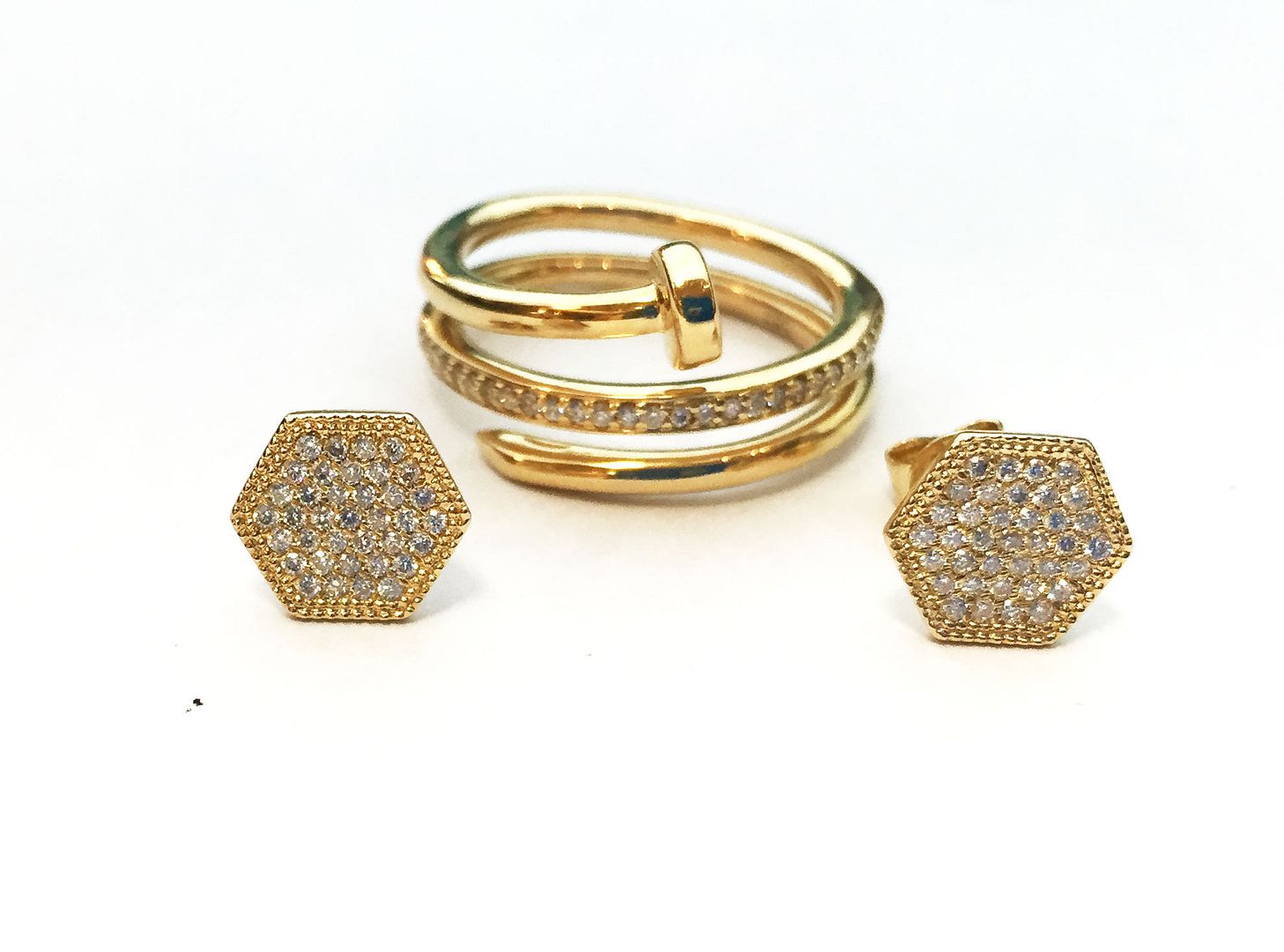 More golden goodness…
Hoops and dangles galore in 14ky and 18ky gold 
with prices ranging from $145 to $895.
Byzantine is a classic style that is way back on trend.
14ky gold hoops, $365.
14ky gold bracelet, 7 inches. $795.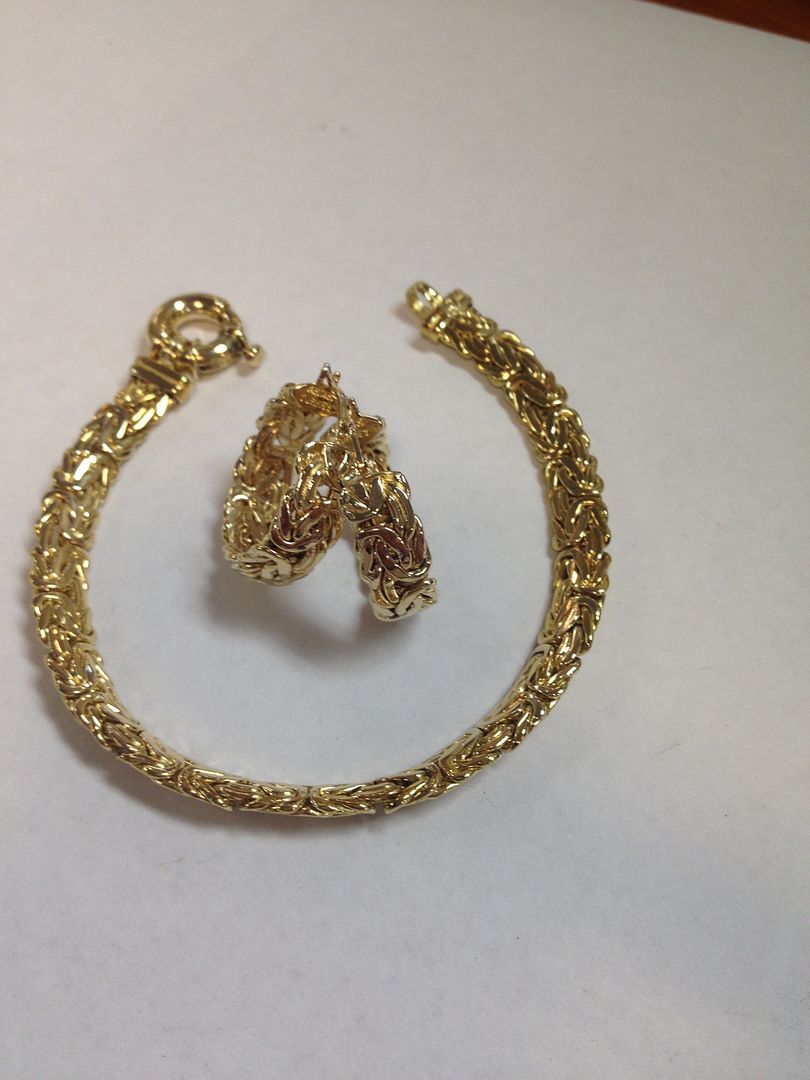 Handmade sterling silver and aquamarine set.
Necklace $195. Earrings $95.
Charles Garnier 22ky gold vermeil and sterling silver hoops, $115.
Matching cuff with citrine faceted ends, $645.
Charles Garnier 18kyg vermeil and sterling silver necklace that is reversible with sterling silver on the other side, adjustable from 16 inch to 18 inch.  Only $275.
Don't miss out on these deals that are fit for a princess.
5ct paraiba tourmaline accented with 1.86ctw of diamonds
in 18kw gold, 18 inch, $7,635.
9.94ct aquamarine pear accented by 2.89ctw diamonds
in 14kw gold, 18 inch, $7,395.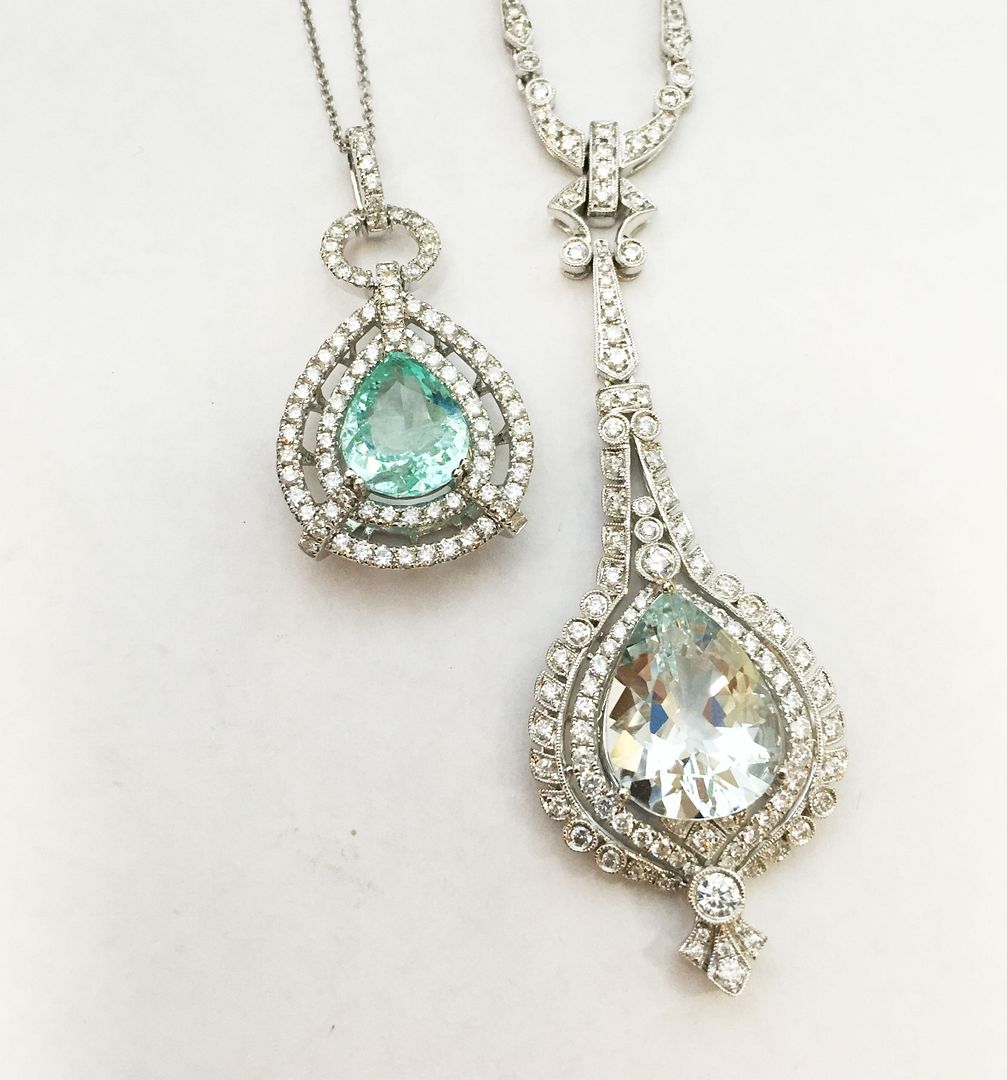 The WOWZA pieces…  
9.42ct peachy-pink, tourmaline oval with 1.31ctw diamond SI-I
clarity HI color set into 18kw gold, $8,695.
3.41ct paraiba tourmaline accented with 1.15ctw of
diamonds in 18kwg, $5,795.
1.29ctw blue sapphire oval .79ctw diamond SI-I clarity GH color
set into 18kw gold, $1,995.
1.50ct orange sapphire oval .76ctw diamond SI-I clarity G-H color set into 18ky gold, $1,995.
Give her these Michael Christoff designer pieces
for that May birthday!
1.73ct emerald oval with .87ctw diamonds SI-I clarity G-H color in 18kw gold. Only $3,875. 1.07ct emerald oval .54ctw diamond SI-I clarity HI color, in 18kw gold, $2,795.
Think ahead for that July birthday surprise!  
Ruby is the birthstone for July and we have some exceptionally fine pieces.
5.28ct natural ruby oval 1.39ctw diamond SI-I clarity HI color, $9,245.
.99ct natural certified ruby accented with .45ctw of diamonds
in 18kwg, $3,995.

We have NEVER had so many lovely rings…
they just keep coming!
4.02ct AAA tanzanite oval with 2.57ctw diamond SI-I clarity, GH
color set into 18kw gold, $5,795. 
2.09ct aquamarine accented with .53ctw of diamonds in 14kwg.
Only $1,585.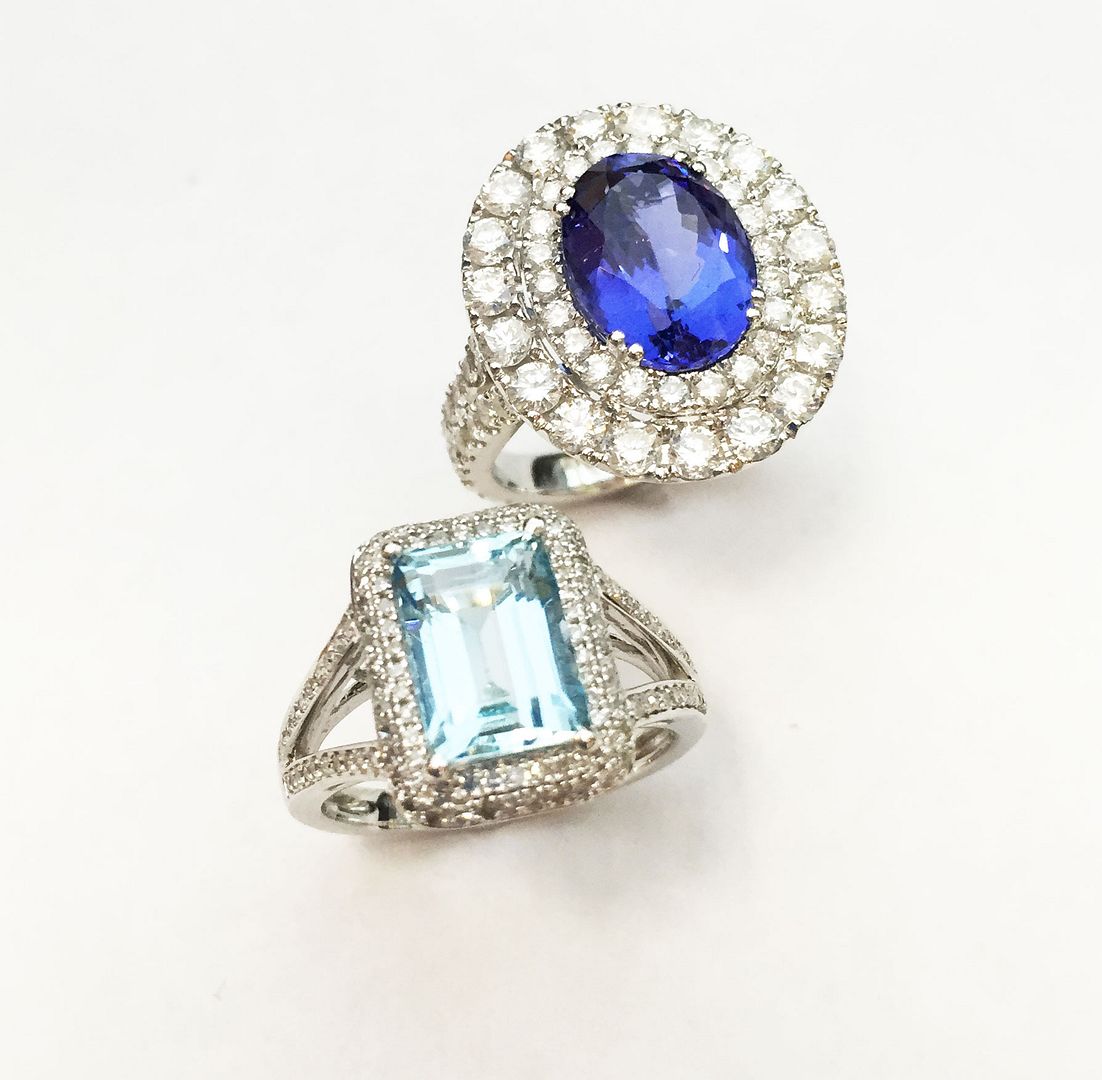 ~LOVE LOVE LOVE~
3ctw  SI clarity G color diamond X omega back earrings
in 18ky gold, 5,995.
2ctw diamond cluster earrings in 14kw gold,  $2,995.
2.49ctw VS-I clarity H-I color diamond baguette loop omega back
earrings in 14ky gold, $3,245.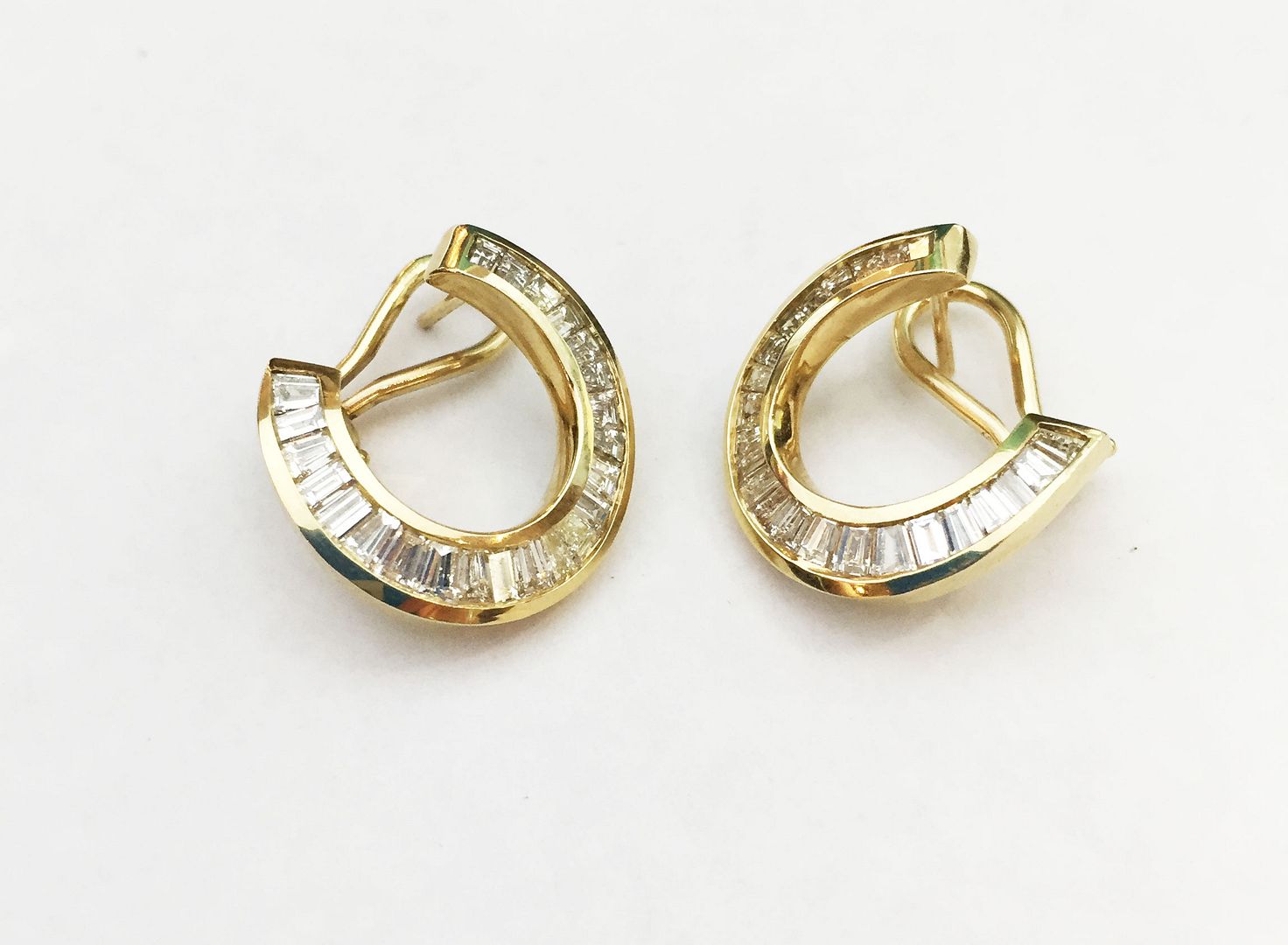 14ky gold Greek key hoop earrings, 4.8 grams, $265.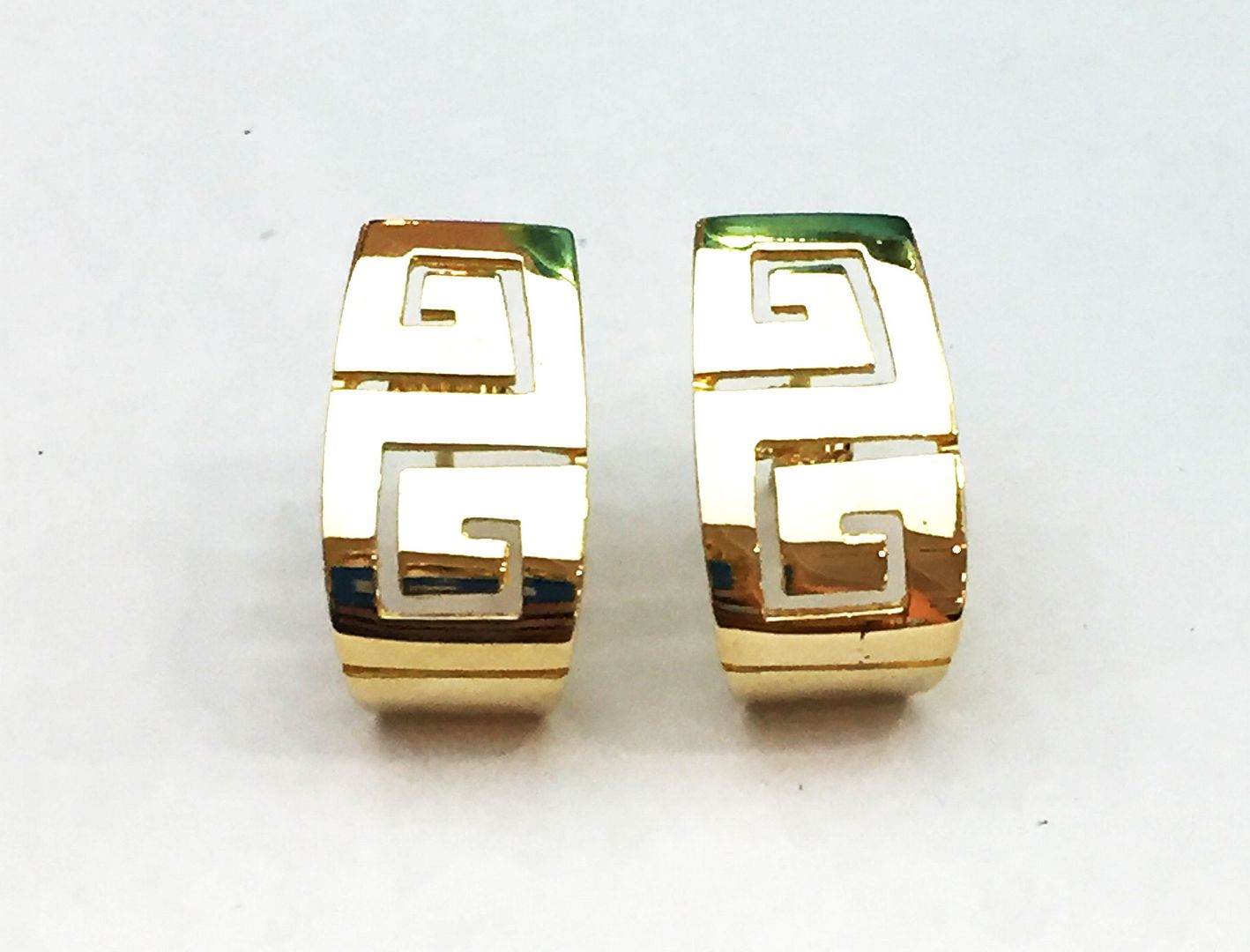 1ctw I clarity H-I color diamond dangle earrings in 18ky gold, $1,995.
Opal inlay huggie in 14ky gold earrings, $445.
14k rose gold Italian popcorn adjustable chain up to 20 inches, $245.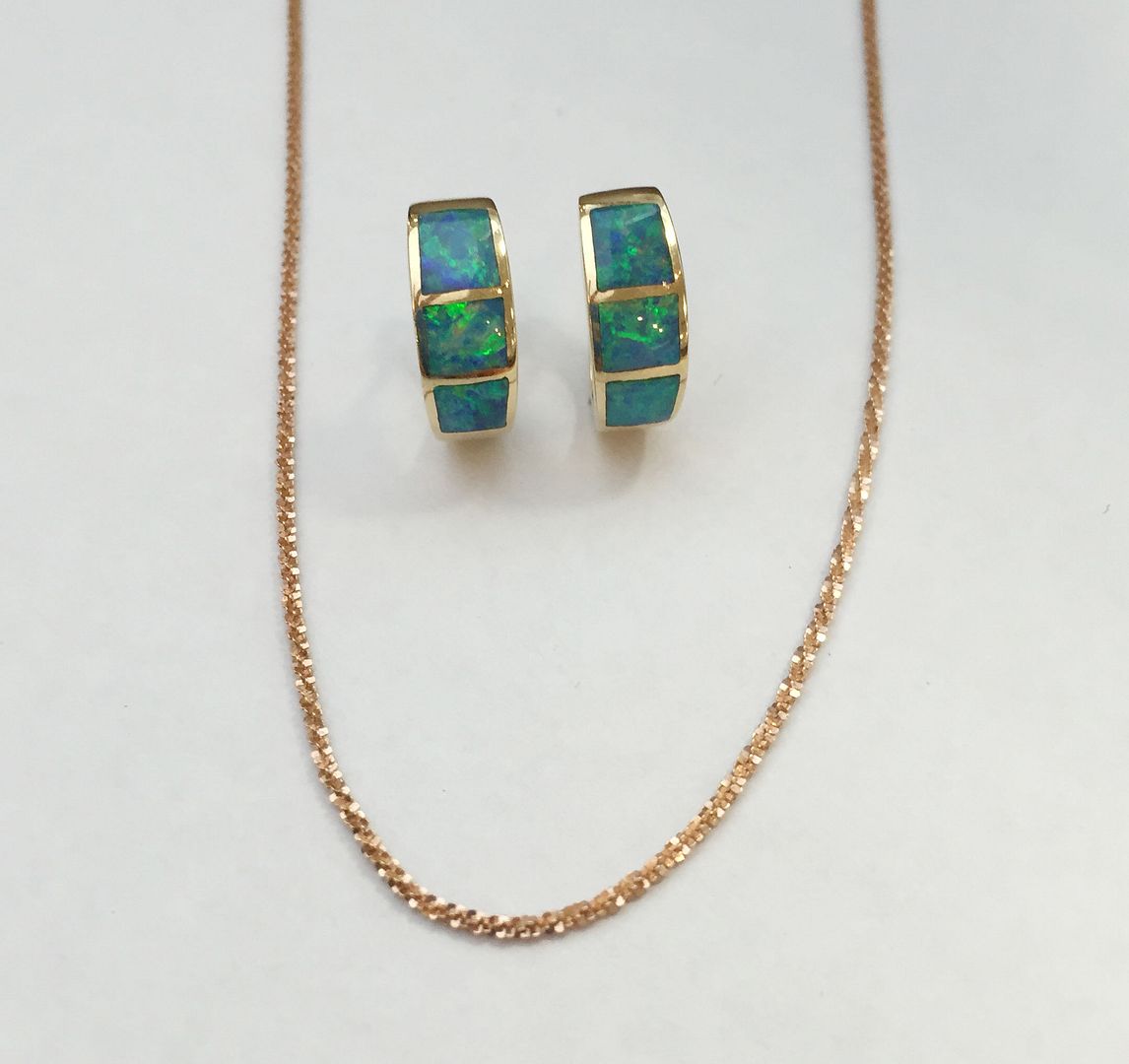 Nina Nguyen 'Serenade' ring with hand carved turquoise, $295.
Matching bangle. Only $395. Turquoise and rainbow
moonstone bracelet, $695.
Nina Nguyen boulder opal earrings in 22ky gold vermeil, $345.
Cabachon rutilated quartz in sterling silver. Earrings, $45. Ring, $125.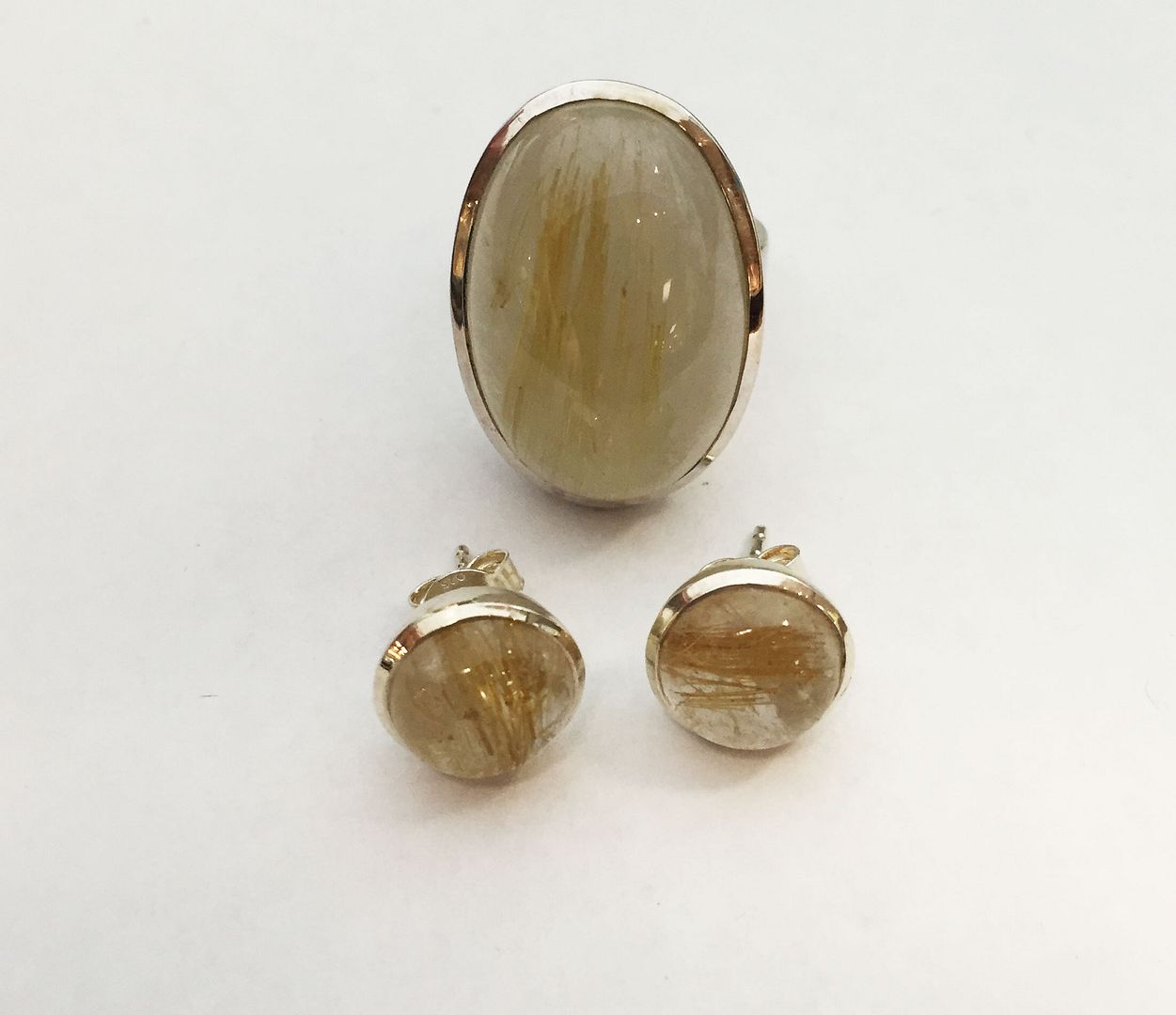 2ctw SI1-I1 clarity H color diamonds set into a wide
14kw gold band, $1,695.
Want a new setting for your gemstone?  
We've got it!
.32ctw VS2/SI1 clarity H color diamond and .87ctw sapphire semi-mount in 14kw gold that will fit a 1ct to 1.5ct diamond, $3,225.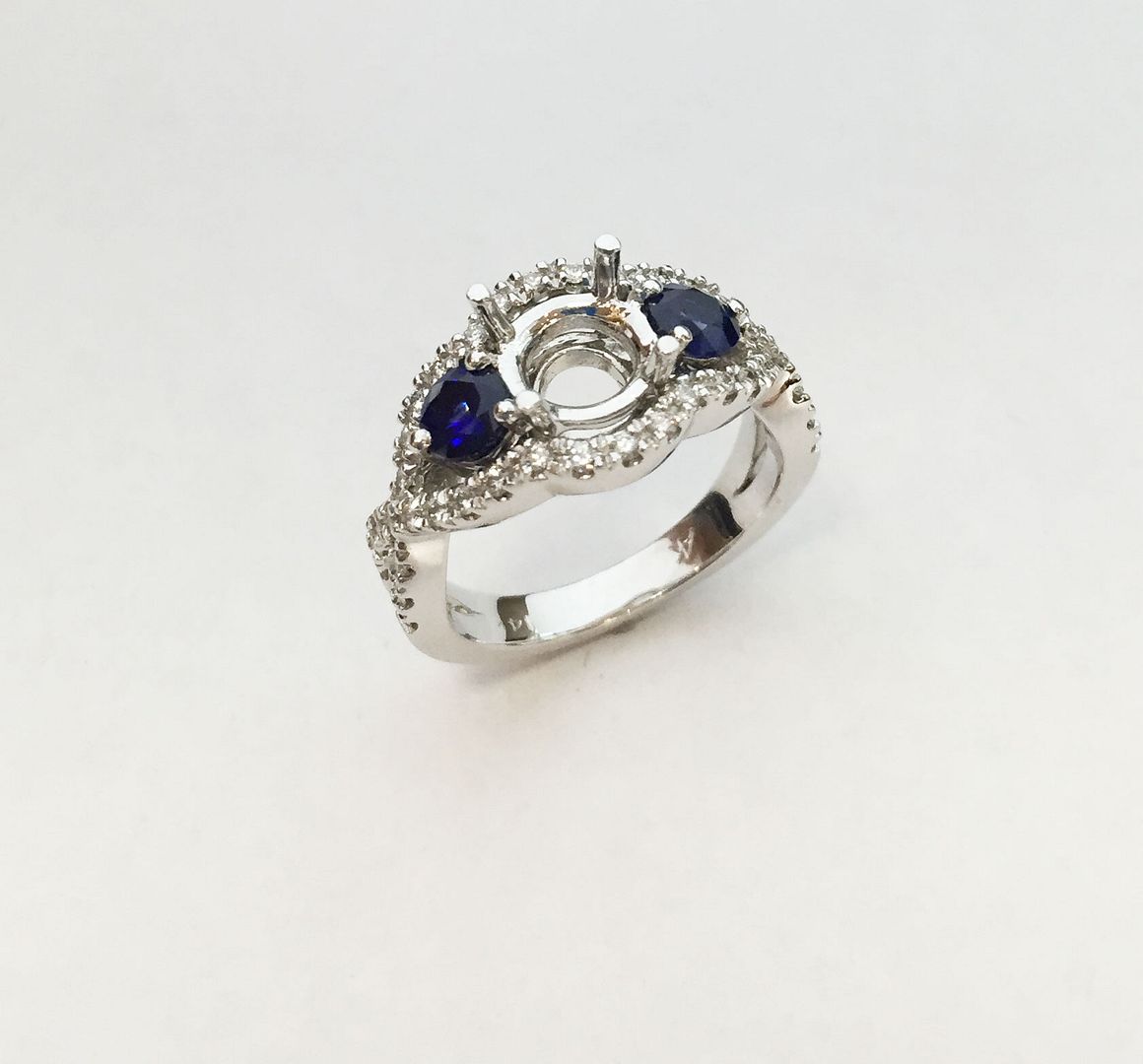 .38ctw SI clarity H-I color diamond semi-mount in 14kw gold.
The center will fit a .50ct to 1ct diamond,  $1,435.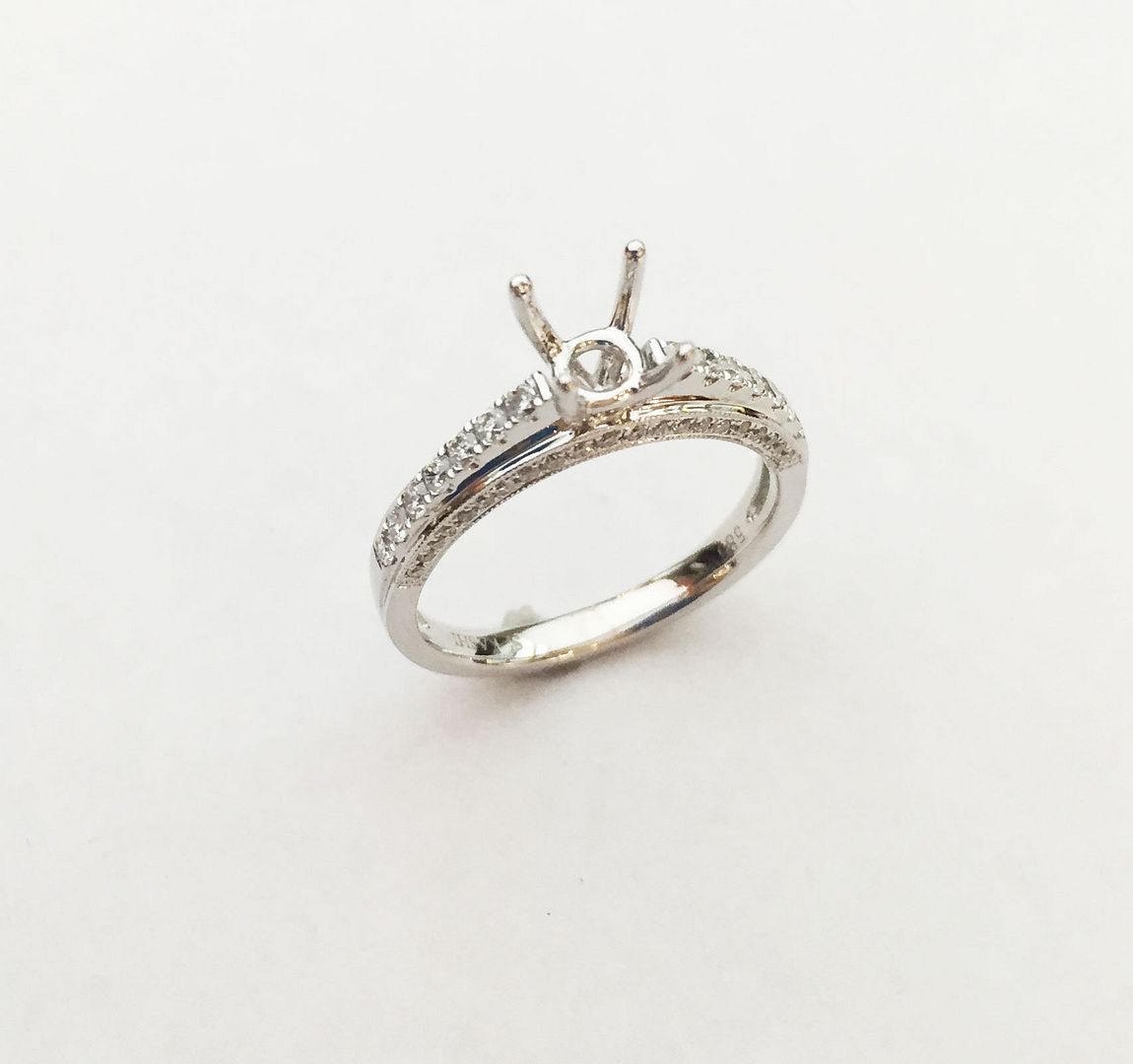 Allison-Kaufman Co. designer semi-mount with .09ctw diamonds
set into 14ky gold. The center will fit a .50ct to 1ct diamond, $905.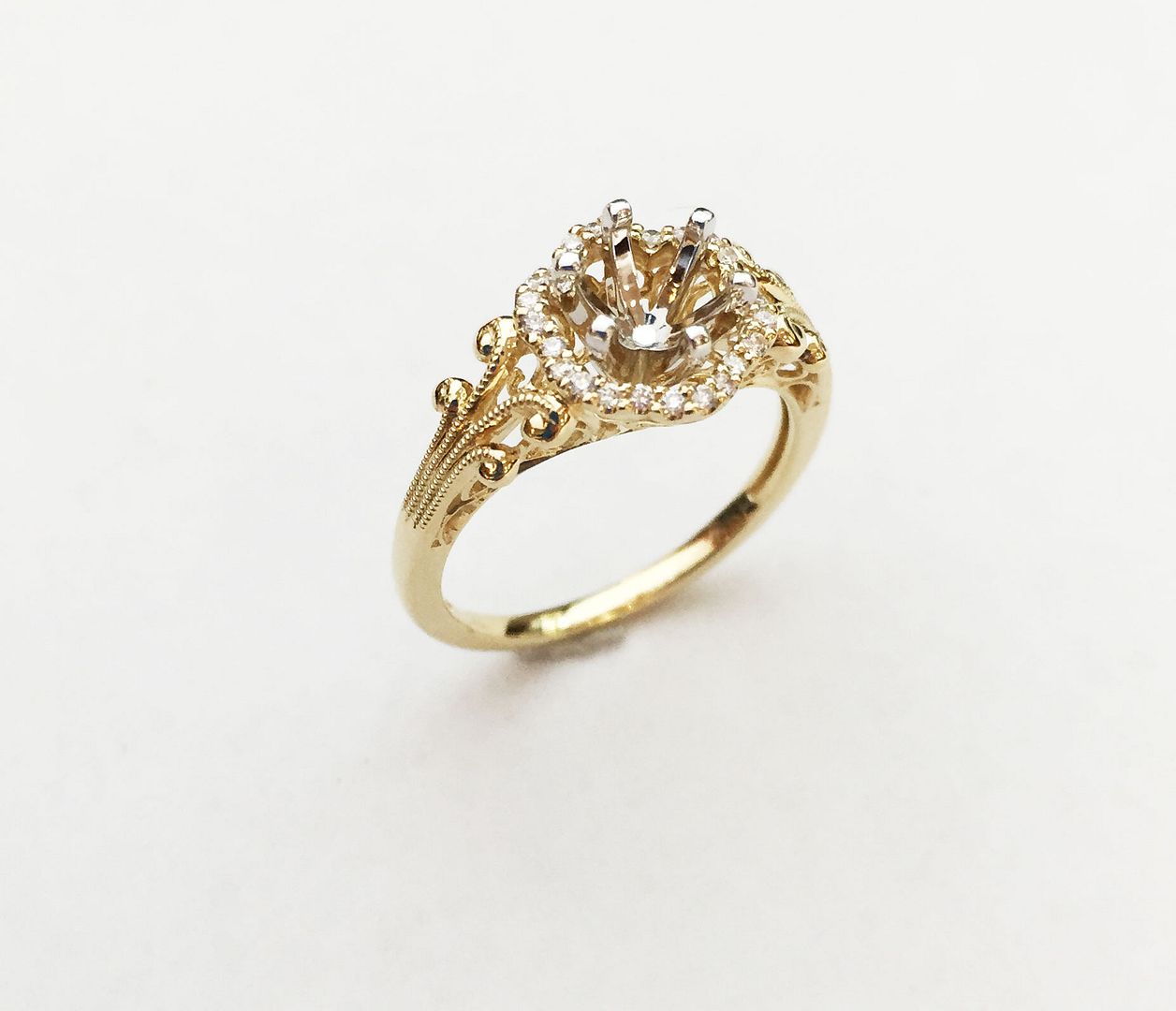 Getting hitched?
Scott Kay designer 1.36ct SI2 clarity D color round diamond
engagement ring in platinum, $13,500.
GIA certified  1.01ct SI clarity E color round with .80ctw diamond halo and extended down the band, $8,795. Matching band, $795.
~Recently reduced items by consignor~
Interchangeable onyx, blue topaz, lemon citrine and one Tahitian pearl set with diamond accents set into 18kw gold from the Omi Prive collection.
Earrings, $1,495.  Necklace, $895.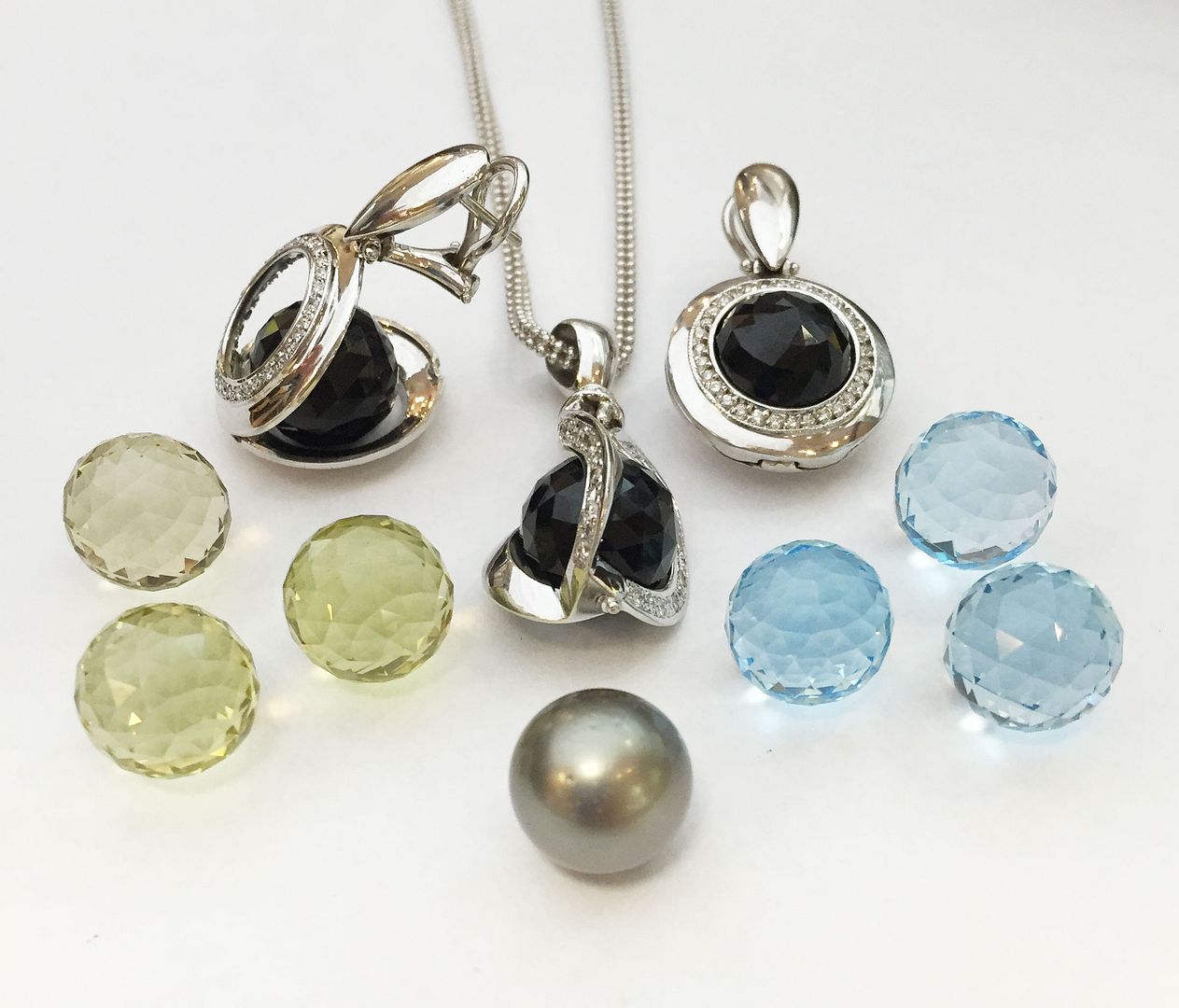 Art deco .50ctw diamond pendant in 18kw gold on a
14kw gold chain, 18 inch,  $595.
Multi-color freshwater silk knotted pearls, 18 inch,  $75.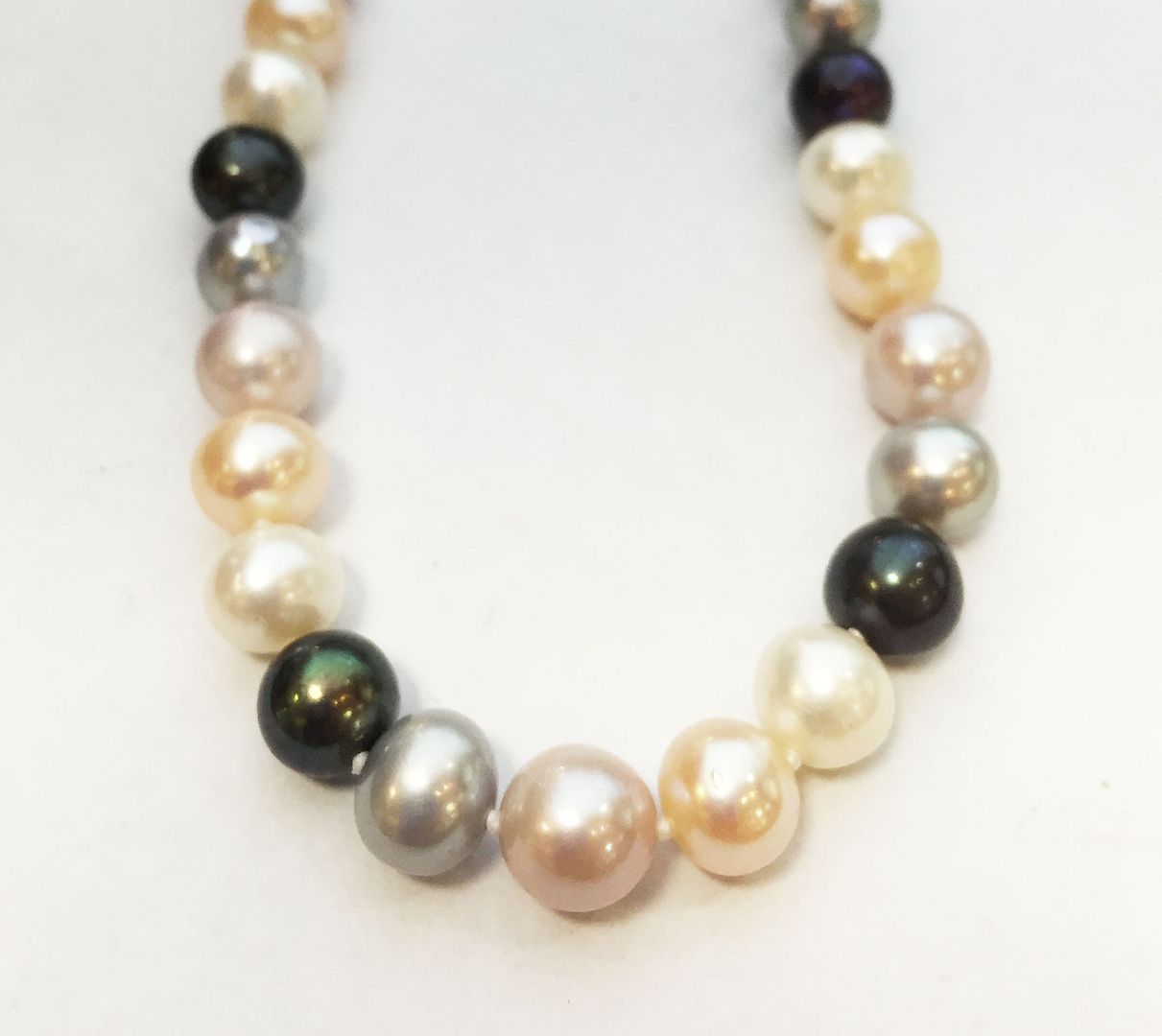 We hope you enjoyed the show..
don't forget to join us for
WINE & WEENIE Day!  
 Saturday from 12-4pm