Still searching for the
perfect SURPRISE for mom?
We've got some very special
POP UP SURPRISES
in store just for her!  
Mom WILL LOVE a new tote for Spring!  
We sell out of these totes every time we get them.   
POP UP SALE just $25 each!
While supplies last, this weekend only.  Normally $42 each.
From Rowe, give MOM the gift of relaxation…this chofa is in like-new condition and a STEAL at $995.  101.5″W
Chinese influenced wood and rattan coffee table, $195, 
Uttermost large floral arrangement, $175. 
Mom will love to have all her chickadees gathered round this nice pub set
with 4 stools and a bench. We have the original receipt for $1,200,
our price $795. 54×54
This abstract is so rich…the canvas is affixed on a washed wood frame, $395, 64×35  turquoise designer lamps, $125 each, foo dogs, $42 each,
glass display case, $75. 
Narrow washed finish console, $395. 72x14x35
Nothing makes mom happier than to have her
kids and grandkids for a visit…
And we have a new shipment of SLEEPERS in stock!
And the best part…
  They are 10% OFF for our weekend POP UP SALE!  
Coastal blue-green queen sleeper, just $805.50.
Take it home on our POP UP SALE this weekend! 84″W
POP UP price on coastal striped queen sleeper
this weekend, $805.50, 80″W
Neutral but not boring…we like the clean lines on this queen sleeper,
POP UP PRICE is $805.50 for this weekend only! 80″W
We received a GIANT SHIPMENT of showroom samples from high end maker KENIAN IMPORTS, and it is priced at a fraction of the retail price.
 This linen 'Simone' bench retails for $1,210, our price $350. 54.5″W 
Also from Kenian, this furniture market sample tortoise finish desk/console retails for $489, our price $295.  41.5×13.5×32.5
A stunning abstract with hints of blue and gray, $295.  50×40
Look at the fabulous finish on this oxidized coffee table set,
it retails for $567, our price $425. 
Coffee Table, 36x20x18.5  Nesting Tables, 16x16x17.5
We also have the equally beautiful oxidized tray table, $195. 
28x16x27
The fairest of them all…this stunning white coral mirror from Uttermost retails for over $500, our price $450.  The equally nice turquoise chest
retails for $640, our price $425. 40.5x14x34
This is such a LOVELY gateleg dining or sofa table.  It retailed
for over $1,100, our price $595.  In excellent condition.  
A useful little table in a cheery blue, just $72. 29x18x21
It took 3 STRONG MEN to get this genuine stone top dining set into the store!  It is solid, well made, and a BARGAIN at $450 for the set.  48″Round
You can't really see the beauty of this standing wall shelf in the photo,
the distressed green finish is super rich, $365. 31.5x16x84
We've taken all the guess-work out of your interior design with
this majestic vignette.  Uttermost abstract, $225,
the prettiest designer lamps EVER, $195 each,
coral motif vases, $42 and $38,
X design media console, retails for $680, our price $425. 60x20x34
More Kenian goodness!  These great looking bookcases retail for $898 each, our price $495 each, 27.5x15x78.
The modern sofa retails for over $3,000, our price, $795. 63″W
Matching chair, $495, 43″W, modern coffee table, $265. 56x29x17
Here's a closer look at this unique and funky sofa!  
Get cutting edge style for less at Home Again.
Even if mom is not an angler, it's not too soon to think about Father's Day…and we just got in a big shipment of huge wooden carved fish wall hangings!  The massive tuna who 'did not get away' is $425. 64×27
Deal time!  White desk, $125, 47×23.5×30, rolling file cart, $52. 17.5×17.5×30
The rough-hewn wood on this table is made sophisticated by the ivory tufted chairs, $1895. Table, 84×42. Chairs, 19.5″W. Bench, 79×16.
Save a BUNDLE on these great soft ivory finished accent tables by Kenian.  
Front table, $125, 26x18x26, middle table, $175, 32×2032.5,
console $185, 36x16x32.  
Super luxe abstract panels, $175 each. 27×55
Lovely rustic console retails for $560, our price $325. 54x18x31
A wonderful resin outdoor wicker set by Kenian with an aluminum frame.  
The sofa retails for $2,596, our price $795, 66.5″W.
The chair retails for $749, our price $295, 23.5″W. 
Coffee table $195, 42×26.5×18
From ETHAN ALLEN, this rich chest won't last long at $295. 35.5x17x30
The statement maker…HUGE abstract on wood, $495, 70×48,
designer spool lamps on lucite bases, $125 each. 
We have one of these Chippendale chairs from Kenian in black, and one in emerald green.  Easy to paint if you want a matching set.  
They retail for $590 each, our price, $225 each. 21″W
This large scale fish art flies out of here everytime we get it!  
Metal fish on wood, $295. 40×40.5
We just have so much great art this week…
large blue and green canvas, $125, 48×36
stunning coral lamps on lucite bases, $175 each. 
Long and narrow, but with a beefy and solid design, $595.
72x18x32.5
World travelers…this is for you!  Colorful panels on burlap, $95 each. 
32×42
This Kenian washed modern desk retails for $1,438,
our price $495.  54x24x31.5
Handsome bamboo and rattan accent chair, $125.
We are so drawn to the vibrant green on this lovely chest, $375.
29.5x16x27.5
Come sail away…for just $295.
49×37.5
We have four of these adorable bamboo barstools by Kenian for $95 each.
14.5×14.5×29.5   Sold in pairs only.  
This floral art in blues and greens is MASSIVE and a real
statement maker, $195. 47×47
Also from Kenian, this outdoor resin wicker set with teak legs
is yours for just  $895. Diameter 49″.
Luxurious chaise lounge with neutral leaf print and wooden frame
in perfect condition, $395.  39x37x33
Stately wooden dining table with beefy legs, $895. 87×39.5
M A S S I V E golden floor mirror with lots of glamorous
textural interest, $395. 48×83
Our showroom sample score of outdoor furniture from Scott Living,
a collection by Drew and Jonathon of the Property Brothers,   
has been flying out of here!  
Check out this 6 piece modular set in outdoor wicker $2,995.  
See it online for $3,900.
This double chaise set is just wonderful…it also has an umbrella hole
if you really want to create an outdoor snoozing paradise!  
$1,595. 
Also from Scott Living in this collection, we have a loveseat, $895,
two club chairs, $495 each, and coffee table, $395.
~~~~~~~~~~~~~~~~~~~~~~~~~~~~~~~~~~~~~~~~~~~~~~~~~~~~~~~~~~~~~~~~~~~~~~
Home Again gives a big SHOUT OUT
to Marybeth Hosier
for creating the this room for Liberty Home & Building that won the
Silver Award for the 2016 Parade of Homes! Says Marybeth,
"80% of the furnishings in The Avalon are from Home Again Consignments!
What would I ever do without you?  Thank you for being such a great resource
for me and my awesome clients! "
 No, Marybeth…we thank YOU! Congrats!
🏻👏
😘
~~~~~~~~~~~~~~~~~~~~~~~~~~~~~~~~~~~~~~~~~~~~~~~~~~~~~~~~~~~~~~~~~~~~~~~
The POP UP SAVINGS
continue at Lumina Gem,
BUT ONLY THROUGH THE WEEKEND!
In honor of Mother's Day we are offering
12 months deferred interest
on any purchase through the trusted company Synchrony
David Yurman 20 x 15mm "smoky topaz" .24ctw pavé diamonds, size 7. Inredible starting price of $995. 
POP UP sale price THIS WEEKEND ONLY $795.
David Yurman, 20mm 18ky accented gold cable cuff.
Started at $495.  Pop UP sale price $395.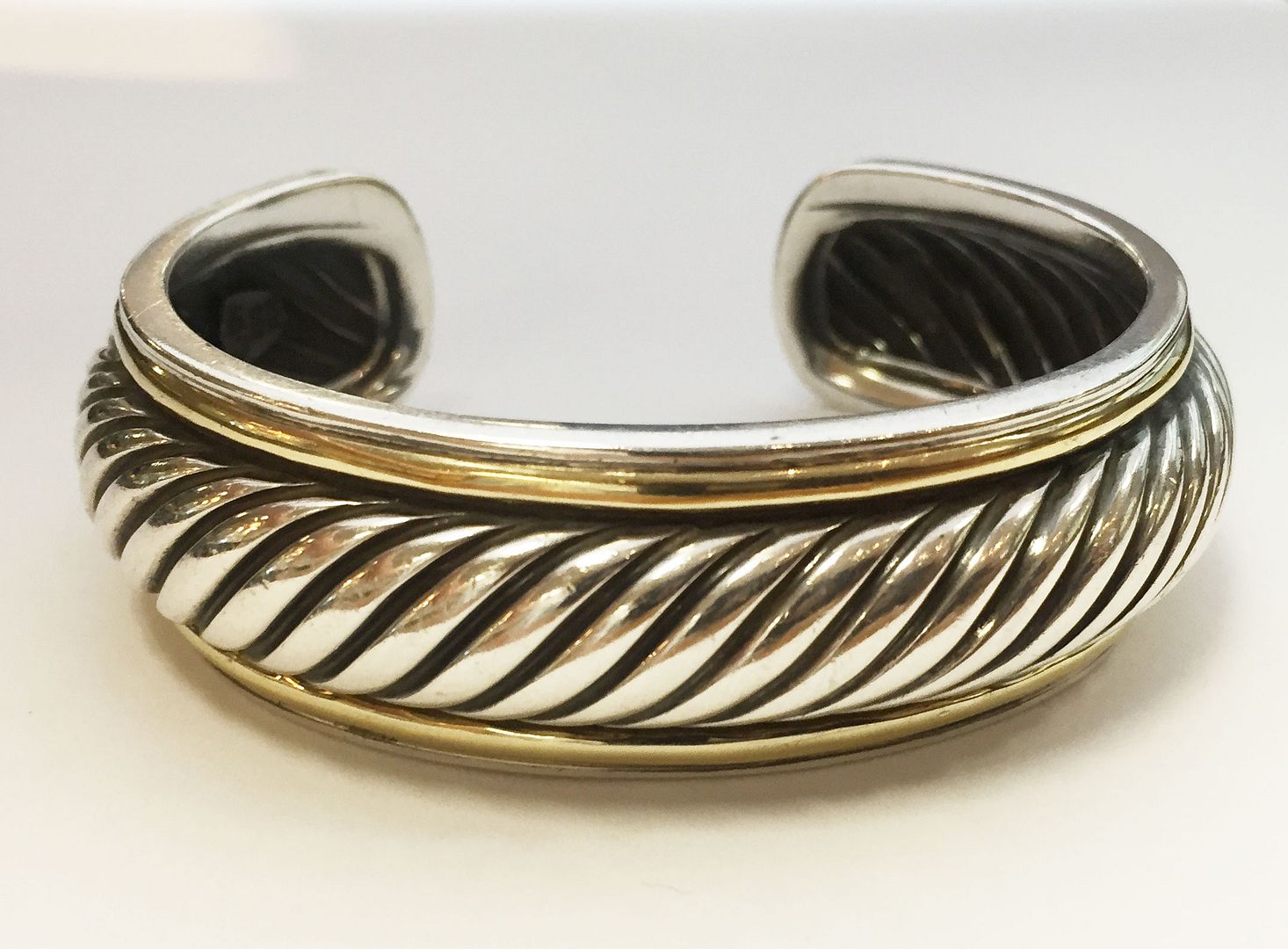 David Yurman faceted 20 x 15mm black onyx with 0.24 ctw pavé diamonds, size 7. WAS $775.  POP UP sale price $620.
David Yurman thoroughbred 18ky gold accented omega back earrings.
Was $355.  POP UP sale price $285.
Tiffany & Co. leaf cuff, 17mm. Was $295.  POP UP sale price $235.
Tiffany & Co. key necklace, 24 inch. WAS $150.
POP UP sale price $120.
John Hardy two-toned signature bracelet with 18ky gold clasp, 8 inches.
Was $995.  POP UP sale price $795.
LeVian diamond ring in 14k white and rose gold.
Was $395.  POP UP sale price $315.
ALL NEW IN-STOCK DESIGNER BRIDAL LINES are 25% OFF!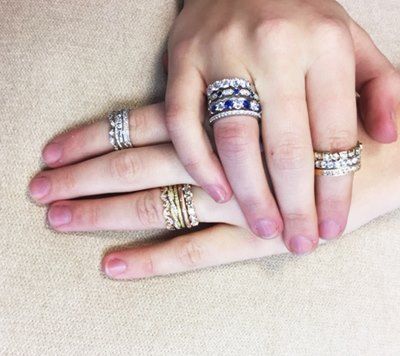 Diamond and 14ky gold bands:
Outer bands, with .14ctw diamond in each.  POP UP sale $400 each.
Center band, .72ctw diamonds.  POP UP sale $545.
Emerald is the exuberant birthstone for MAY! 
We are discounting all emerald jewelry at 25% OFF
These gorgeous emerald studs were $995, NOW only $745!!!
These POP UP Sale prices are off the chain…
We love this combo:
Yellow diamonds by the yard adjustable 16-18inch 18kw gold chain. 
POP UP price $1,345.
1.25ct emerald set into 14ky gold pendant.  POP UP price $445.
Look at the color in this emerald ring! 1.07ct emerald and .54ctw diamonds
in 18kw gold. Was $2,795. Now $2,095.
Love emeralds and diamonds? 1.25ctw emerald princess cut accented by .75ctw diamond SI/I clarity HI color. 
Was $2,395.  POP UP SALE PRICE $1,795.
.36ct emerald accented with .42ctw of diamonds in 18kw gold, size 6.5. 
Was $2,255.  POP UP sale price $1,695.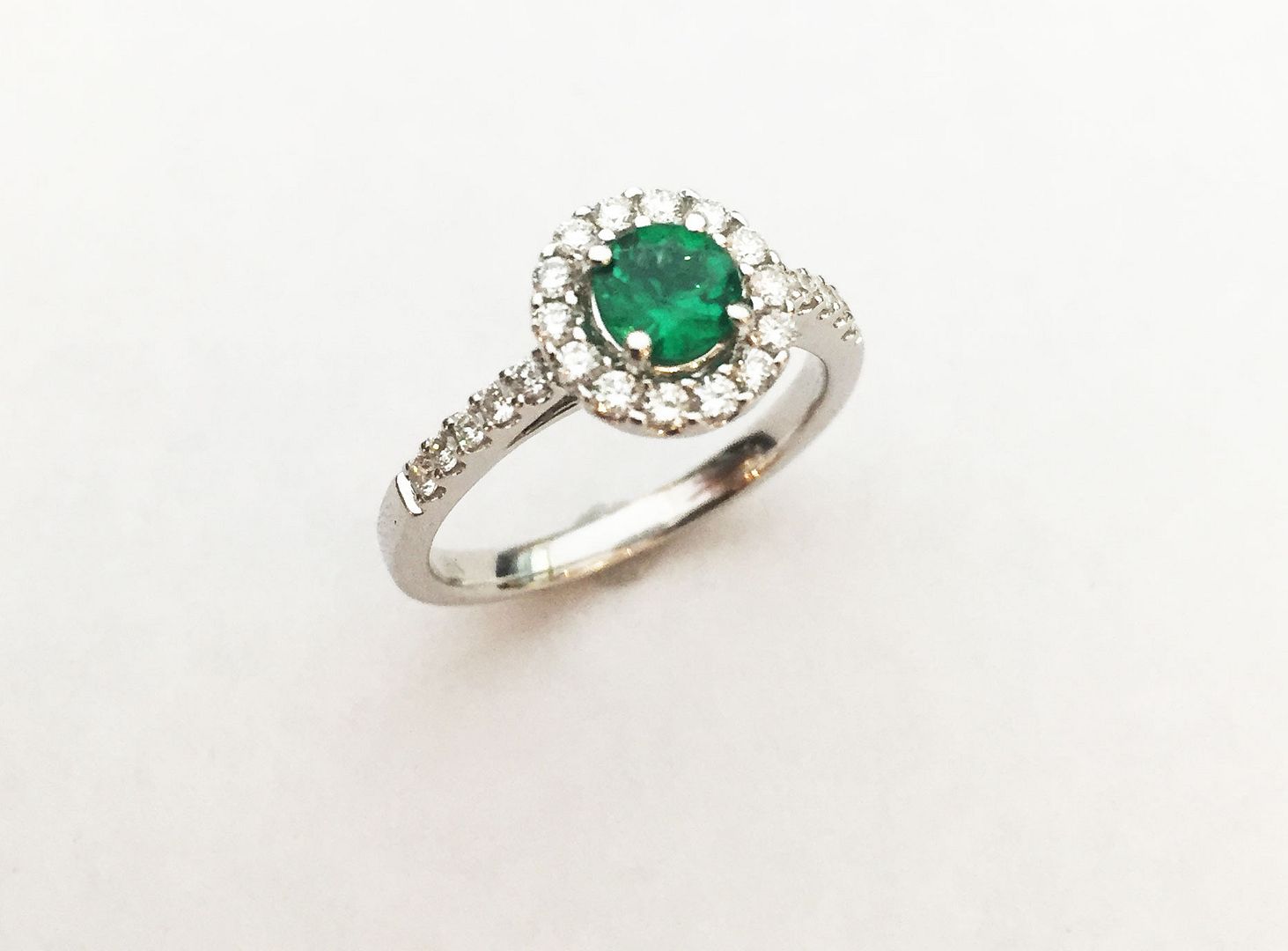 1.73ct emerald oval with .87ctw diamonds SI-I clarity G-H color in 18kw gold, Size 6.5. Was $3,875.  Now $2,905.
~GORGEOUS~
Omega 6mm Italian 14ky gold chain.  Was $1,295.  Now $995.
Antique emerald 3.2ctw diamonds including natural yellow diamonds set into platinum.  Was $9,995.  This weekend ONLY $7,495.
Apply for the LUMINA GEM CARD and split payments up into 12 months.
THE LATEST FASHION TREND IS 70'S INSPIRED CLOTHING
AND JEWELRY…
You can't keep your eyes off of this vintage disco ring!
5ctw diamonds set into platinum.  Was $4,695.  POP UP price $3,755.
Katharyn Zava rock crystal quartz disco bead necklace. 
Was $195.  Now $155.
~THIS IS SO DISCO…LET'S BOOGIE~
This sterling silver VINTAGE mesh necklace and earring set from
TIFFANY & CO. WAS only $795.  POP UP sale price only $635.
~We have something for everyone~
14kyg elephant pin with 50 pearls for the 50 states. Was $750. Now $600.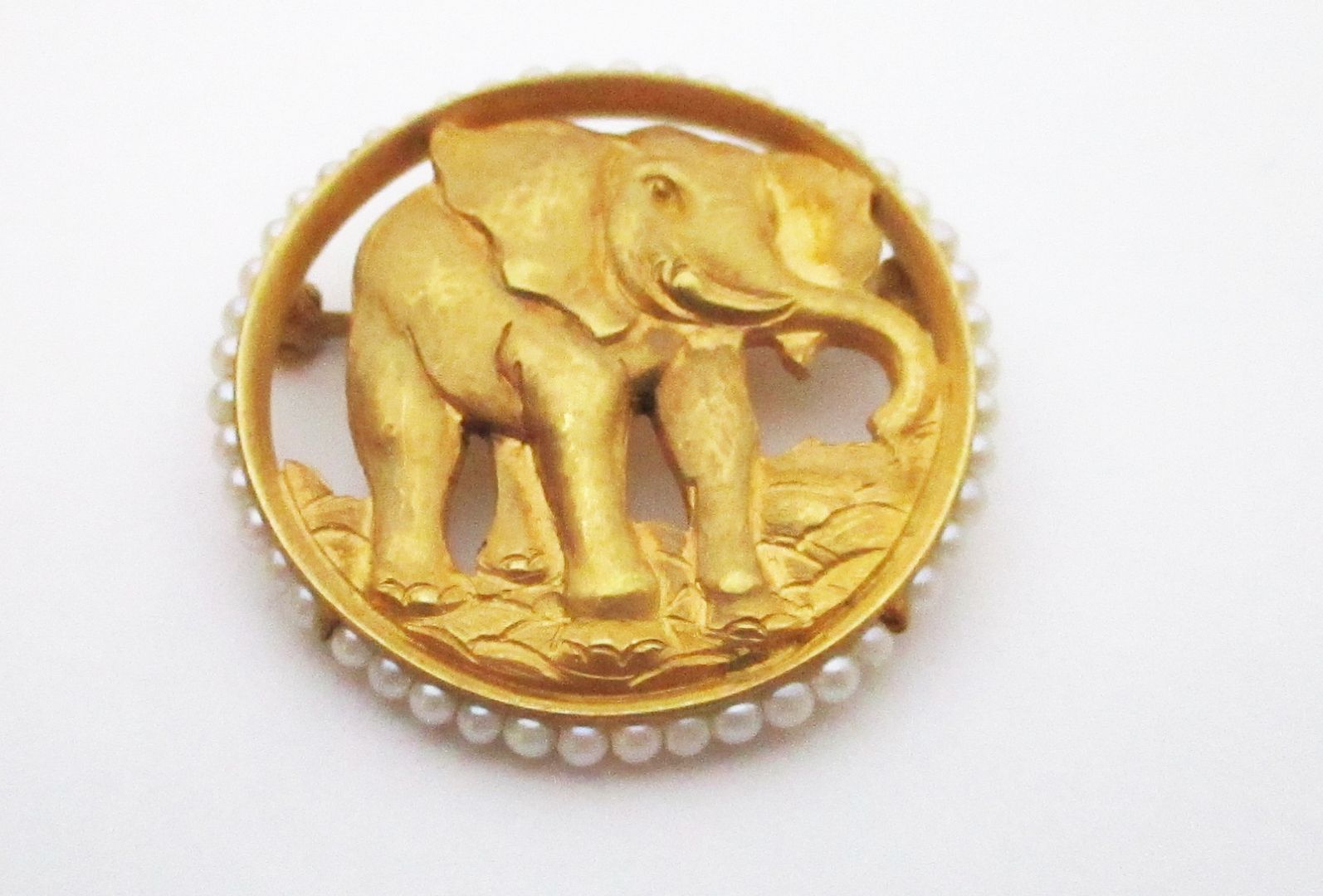 Vintage diamond locking clasp gold bypass bracelet with a ruby and sapphire bezel set at the ends. 
Was $2,295.  POP UP sale only $1,835.
~These bracelets make a colorful statement~
(l-r)
Was $495. Now $395.
Was $1,595.  Now $1,275.
Was $1,495. Now $1,195.
Get MOM something unique!
Citrine faceted bead necklace, 16 inches.  POP UP price $65.
Rutilated quartz pendant in sterling silver.  POP UP price $95.
The deals are UNREAL at the POP UP sale.
3ct tanzanite with diamond halo in 14kw gold, 18 inches. 
POP UP price only $1,115.
CHARLES GARNIER IS ON POP UP at 25% OFF!
This is an especially great line for mom…
great quality, and affordable, too!
22ky gold vermiel pieces. POP UP SALE PRICES range from $65-$475.
Charles Garnier sterling silver pieces. POP UP SALE PRICES
range from $70-$595.
LAST CHANCE!  DON'T LET THIS ONE GET AWAY…
3ct EGL certified SI1 clarity H color princess cut accented with trapezoid and round diamonds. 4.91ctw set in platinum. Comes with the two custom made bands.  We have a hand written appraisal for $73,475.
This one of a kind piece is now only $32,995!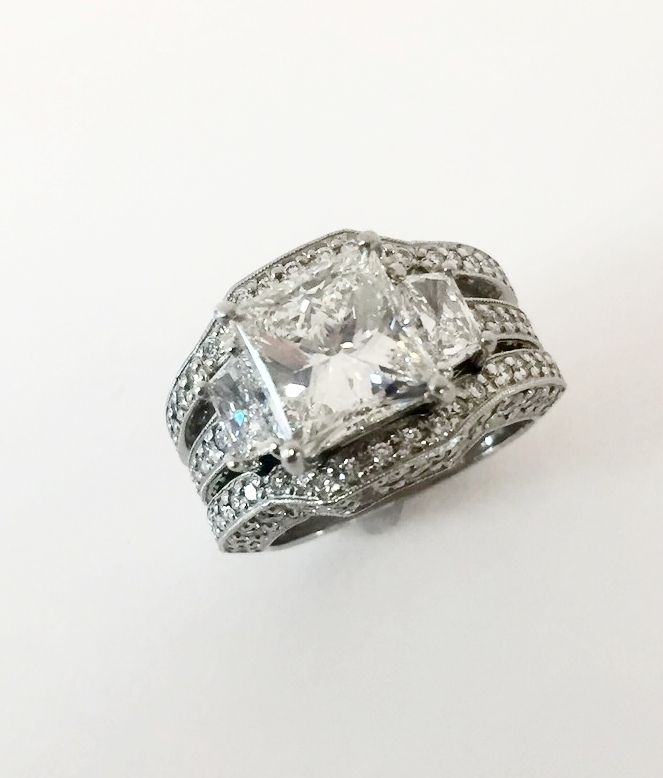 ~ALSO JUST RECENTLY REDUCED~
2ct GIA CERTIFIED SI1 clarity D color princess cut set in 18kwg with accented diamonds .80ctw. Size 6. $24,950. This weekend only $19,500.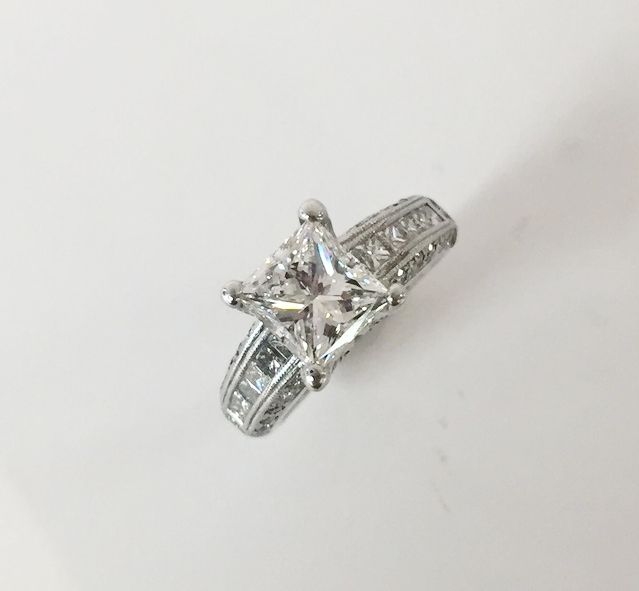 TAKE ADVANTAGE OF OUR SPECIAL MOTHER'S DAY FINANCING…
12 MONTHS DEFERRED INTEREST
Nothing says, "We Love You MOM" like a diamond ring.
.75ct center, 2ctw diamond three stone ring set in platinum.  
POP UP price $7,995.
~Steal of a Deal, JUST IN~
.71ct SI1 clarity H color bezel set round diamond with .35ctw
of accent diamonds in 18kw gold, $3,965.
Michele Deco Watch with diamonds, box and papers, $480.
Thanks for reading our email, and don't forget to 
POP IN for POP UP
savings on the BEST Mother's Day Gifts!