Last week, we ran around like crazy people unloading
a truckload of High Point market samples…
And this week, we did it again!
Home Again scored the entire outdoor furniture
showroom in High Point from 
Jonathan and Drew of the Property Brothers!  
Here's just a sneak peak of some of the amazing goodies…
Come in quick while it's still here!
Scott Living is not inexpensive, but it is made of the finest materials,
like resin wicker and powder coated aluminum, and if you compare
prices at high end patio shops, you'll see what a great deal it is!
Ready to Pump up the Jam?  
It's our BIGGEST SHOW EVER..here we go!
From Scott Living, look at this amazing semi-circle sectional in outdoor wicker, $2,995 including ottoman.
A cute little bistro set for your front porch, $295 for the set.
7 pieces of outdoor goodness!  $3,995 takes home the entire collection;
sofa, two chairs end table,coffee table and ottoman.  
THE PORCH IS FULL OF OUTDOOR GOODIES from
JONATHON AND DREW…COME TAKE A LOOK!  
And inside the store, the bargains keep on coming…from Spectrum, this luxurious and genuine leather sectional retails for $6,918, our price, $4,295.  134.5×106.5
This trunk style coffee table in linen and leather is unique…it actually has drawers that pull out on either side, $395.  44.5x28x18
From Uttermost, this emerald Chinese chest retails for $812,
our price $495.  36x17x33.5
Also from Uttermost, these delicious chairs retail for $700 each,
our price $495 each.  25″W
These are crazy beautiful botanicals framed in rich black, 
$125 each. (TOP TWO SOLD) 29.5×33.5
Brand new market sample by quality maker Lazzaro in genuine
white leather, $1,295.  78″W
We also have the coordinating loveseat, $895, and we are showing
it with a colorful square ottoman for $295. 
And finally, the matching chair and ottoman
in white genuine leather, $795. 
WE LOVE THIS PIECE!  Aqua blue cabinet with fretwork doors, $895. 
38x18x67.5
From Regina Andrews, this low slung ivory linen chair and ottoman is uber high end, but it has a very small stain so it's priced to move at $595. 
Super chic glass lamps only $28 each! 27″H
We love these modern geometric chairs; they will instantly update
your room.  $325 each.  27.5″W
This gorgeous demilune chest in a soft gold retails for $700, but it has
a slight blemish in the finish, so it's priced to move at $395. 
An unexpected color palette of soft teal and yellow, chairs, $385 each, 
screen $265, starfish lamps, $95 each.  
What a fun accent table with shelf in sage green! $175
12.5x18x26  Trellis chair, $295, crab pillow $42.50.
From Kincaid, look at this wonderful 3-piece dining set in excellent condition, just $495.  Glass table top 48″ diameter.
And handy cabinet, and the price is right at $125.
29X13X57.5
This nice white desk has a pull out keyboard tray and lots of storage, $425.
48X21X38
Another nice coastal white cabinet with lots of function, $425.
30.5X20X66
Aren't these cute?  In a fun paisley for $275 each.
24.5″W
The look of modern, the richness of genuine leather…$550.
64X24X31
Get the Restoration Hardware look for less…another AMAZING goodie from Spectrum leather…dark brown genuine leather sofa with clean lines, $1,295. 89″W
We also have the coordinating oversized chair for $695.
41″W
We LOVE this round teak-root coffee table, $545.
36×20.5×20.5
This French inspired accent chest won't last long at only $325!
Lamp is $24. 32x16x37
We like the look of this blended leather sectional and coordinating ottoman
by Lazzaro, $1,095 for the set.   98.5×86
Pricey, but worth it…large silk florals, $25 per stem.  
A pretty vignette…modern wing chairs, $385 each,
cloverleaf table, $125,  green lamp, $76. 
Adorable navy chest, sells new for $380 ,our price, $295.
28x18x30
HOLY BREAD BOWL!
Our own Haley demonstrates how big this piece really is! $225  52×18.5
Dining room set is on sale for $805.50!
Want the look of real but without the maintenance?  
Perfect for your entrance, from Uttermost for $145 each.  42″H
We love the rough-hewn look of this gorgeous chest, $450.
44x36x20
From Palecek, this handsome two piece set retails for
$ 1,800, our price $595.  34″W
A great consignment score…this desk retails for $1,180, our price, $425. 
65.5×32.5×31
CLASSIC genuine leather RECLINER!  Brand new for $695.
37″W
Accent chest with gold details only $265!
27x14x32
Two handsome bronze lamps for $125 each, rest on a
beautiful sofa table for $425.  60x19x28.5
Lovely pair of twin headboards, $165 each, not sold separately. 
Get this GORGEOUS turquoise and gold accent chest now for only $895!
Retails for $1600!  72x16x40
This rustic coffee table retails at $600. Yours today for only $345!
47x26x18
This Uttermost GENELL table retails for $284,
our price, $225, two available.
We all have fallen in love with this modern media cabinet…it's so unique!
$595.  Sorry, art is sold.  
Good looking gray and ivory striped bench on casters, $195. 
50X20X16
Cute starfish chest, $365!
33.5×14.5×31.5
Two nice accent pieces; tall silver chest, $295, 
Ethan Allen West Indies end table, $295. 
Put your feet up on a genuine leather ottoman, $125 each.
25X22X17
From Uttermost, this circles demilune retails for $602, our price $395.
43X33X13.5
Also from Uttermost, a darling green accent table, $225.
33X12X34
The price is right!  Black wine cabinet, just $95.
14.5X15X65.5
The scale on this lovely black coffee table is enormous…by Tommy Bahama, it retails for $1,629 our price $595.  55″ diameter
And the coordinating end table with a copper-look top, it retails for $679,
our price $225.  28x23x25.5
Playful lime storage ottoman, $225.
51X19X17
WOW! These Sheesham wood pieces are to die for!
Our very own Jamie is IN LOVE with them!
Coffee Table, $395. 54x28x18
Dining Table, $995. 80x40x30.5
Console Table, $425. 54x18x30.5
A close up of the sheesham wood detail! So rich and interesting. 
From Uttermost, this stunning bar on casters retails for $548,
our price $425.  33x34x16
Rustic wood accent chest only $325!
32×15.5×33.5
Handsome storage ottoman with stitched detail,
retails for $469, our price, $375. 
If you haven't noticed yet, we LOVE turquoise!
Round Side Table, $185. 24×30
One drawer side table, $225. 21×26.5
A final goodie…from Uttermost, this canvas retails for $273,
our price $225. 56×40 
~Mother's Day is May 8th~
We have lots of items here for MOM
from our JAMMIN' CONSIGNMENTS to VAHAN.
Make MOM's DAY and bring her to the 
ALWAND VAHAN TRUNK SHOW…
just in time for Mother's Day!
(refreshments and sweets will be served)
Tuesday May, 3rd 2016 from 4pm to 7pm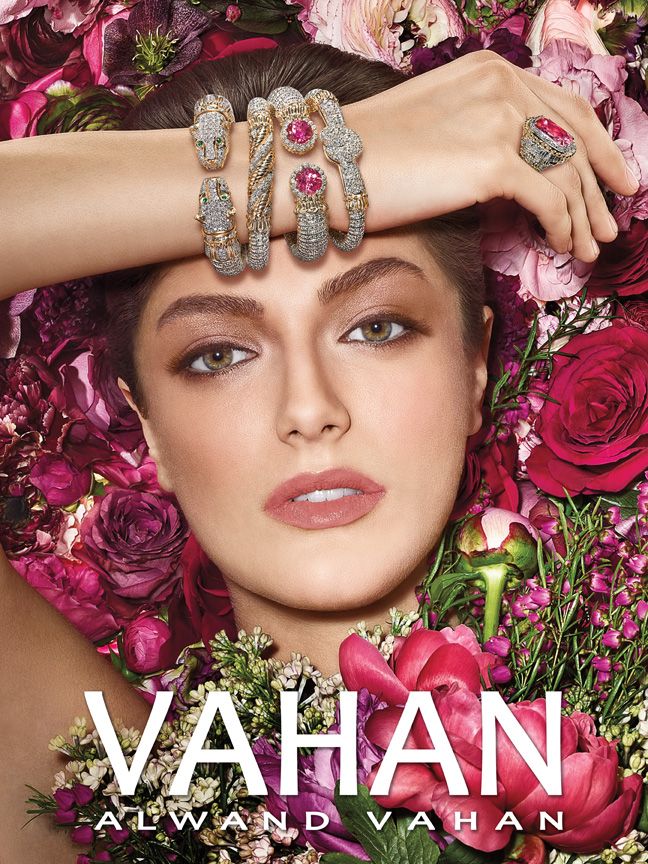 ~VAHAN is a versatile look that everyone can wear~
You can dress up in VAHAN…..
Or go out in jeans…
 Megan looks so polished sporting her VAHAN
on a casual Sunday afternoon with her son Jack Henry. 
Happy Mother's Day M.J.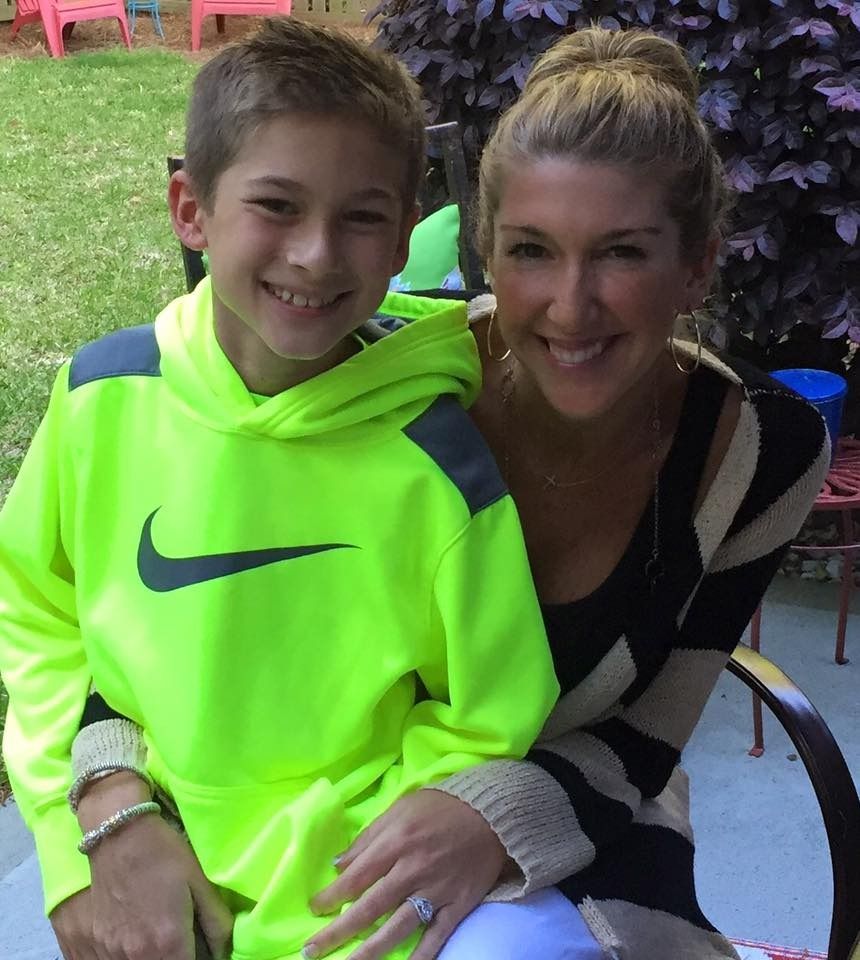 ~Don't miss out on these amazing consignments JUST IN~
David Yurman cable diamond cuff with 14ky gold accent, 7mm. Only $1,095.
David Yurman amethyst and diamond ring. Only $665.
Tiffany & Co. turquoise enamel ring, size 5.5. Only $495.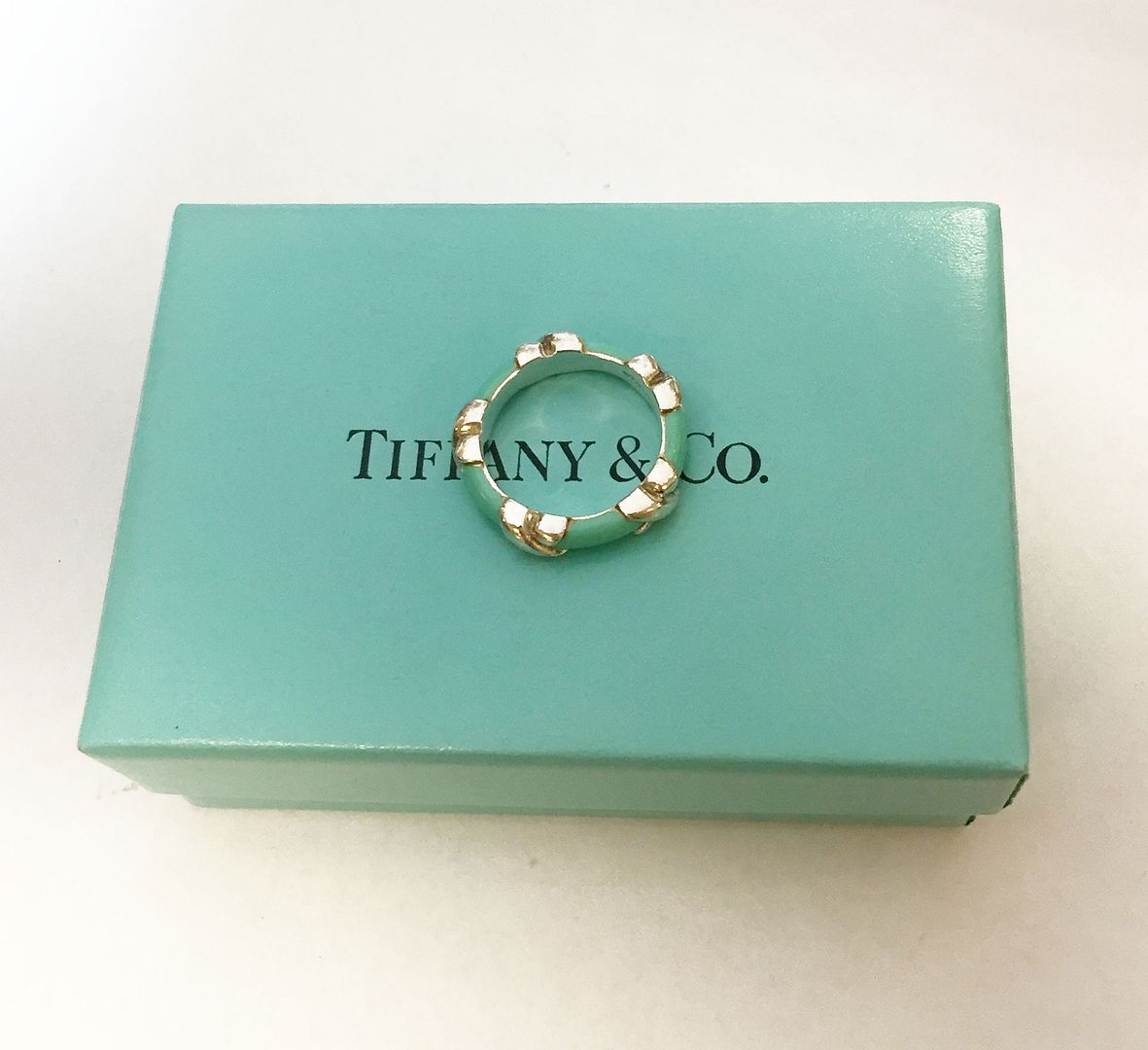 Tiffany & Co. .50ctw diamond 18ky gold X ring, $995.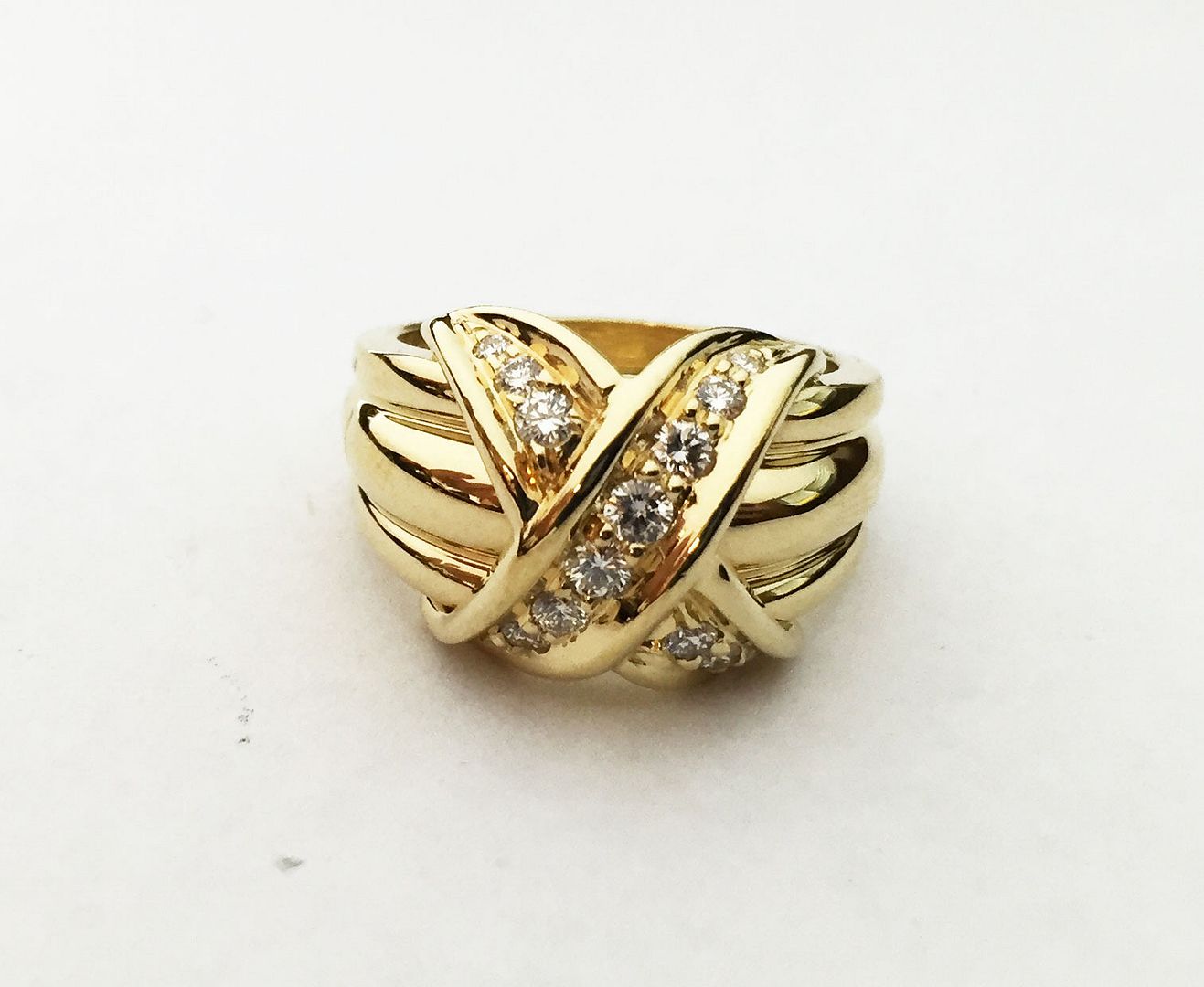 Tiffany & Co. bracelet with 18ky accents on silver links, 7.5 inches.
Only $695.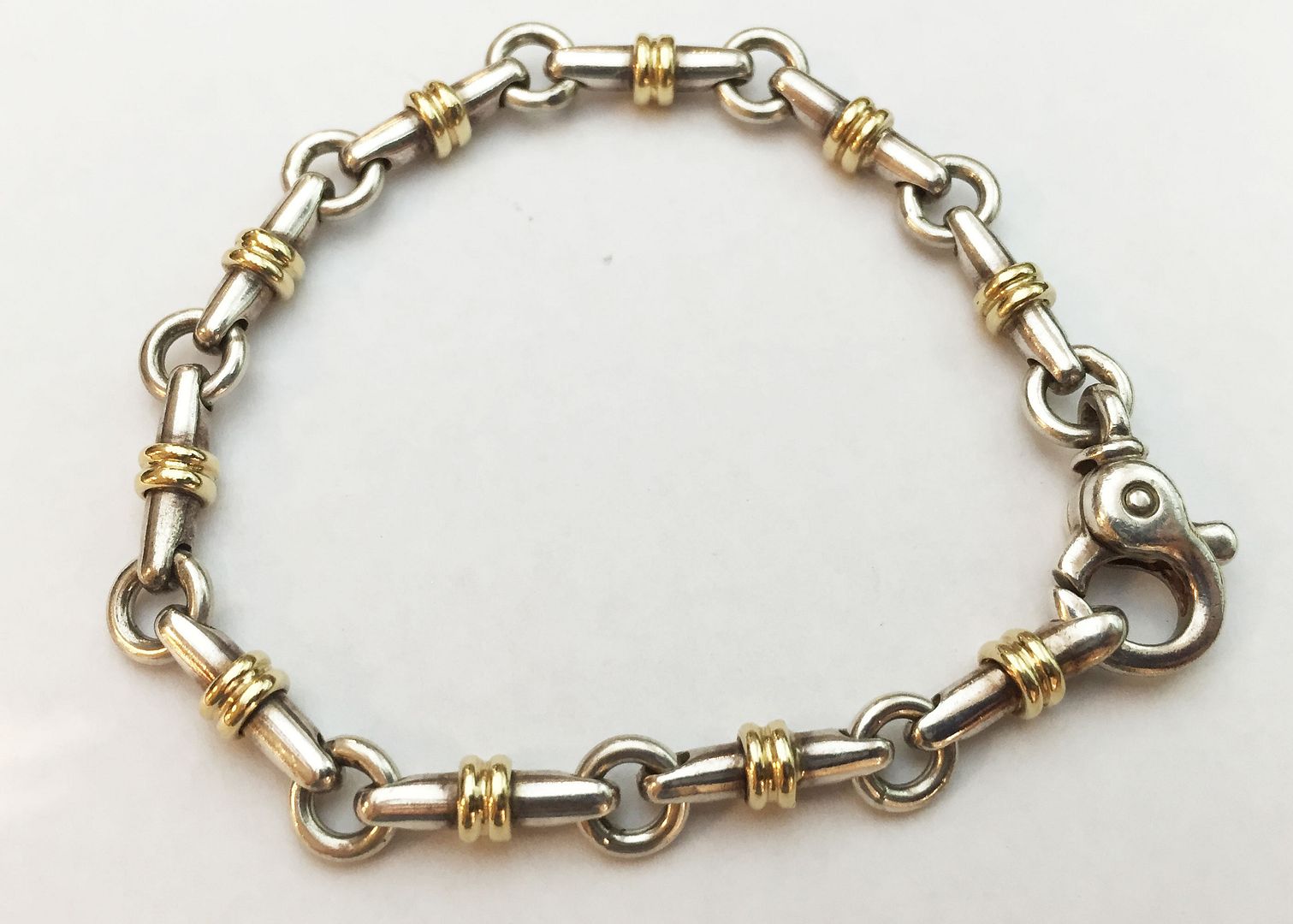 ~UNREAL DEAL~
.36ctw "diamonds by the yard" necklace in 18kw gold, 23in to 27in adjustable.  Only $645.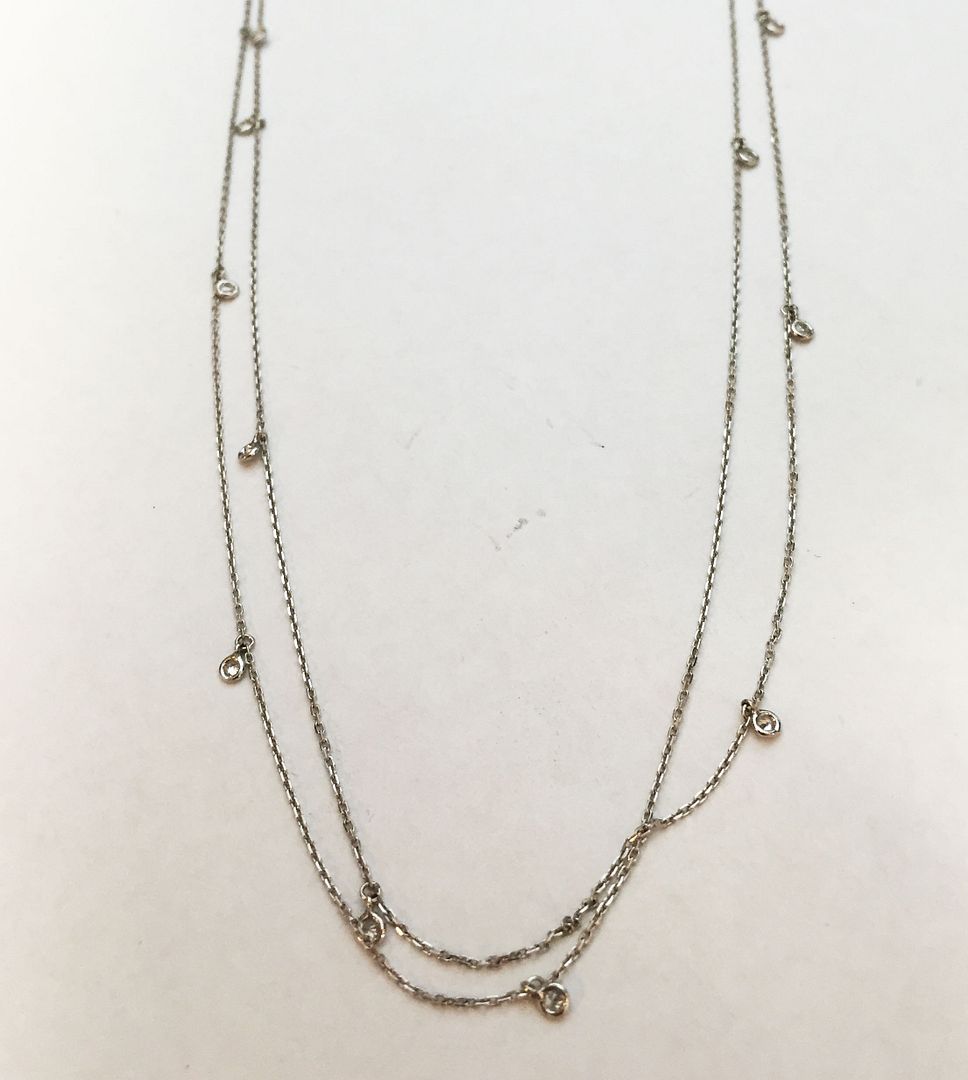 We have over 10 pairs of the sterling silver "stardust" earrings, 8mm.
  Only $45.
10.5ctw multi gemstone (amethyst, smoky quartz, blue topaz, garnet, and citrine)  in 14ky gold, 36 inches.  Only $495.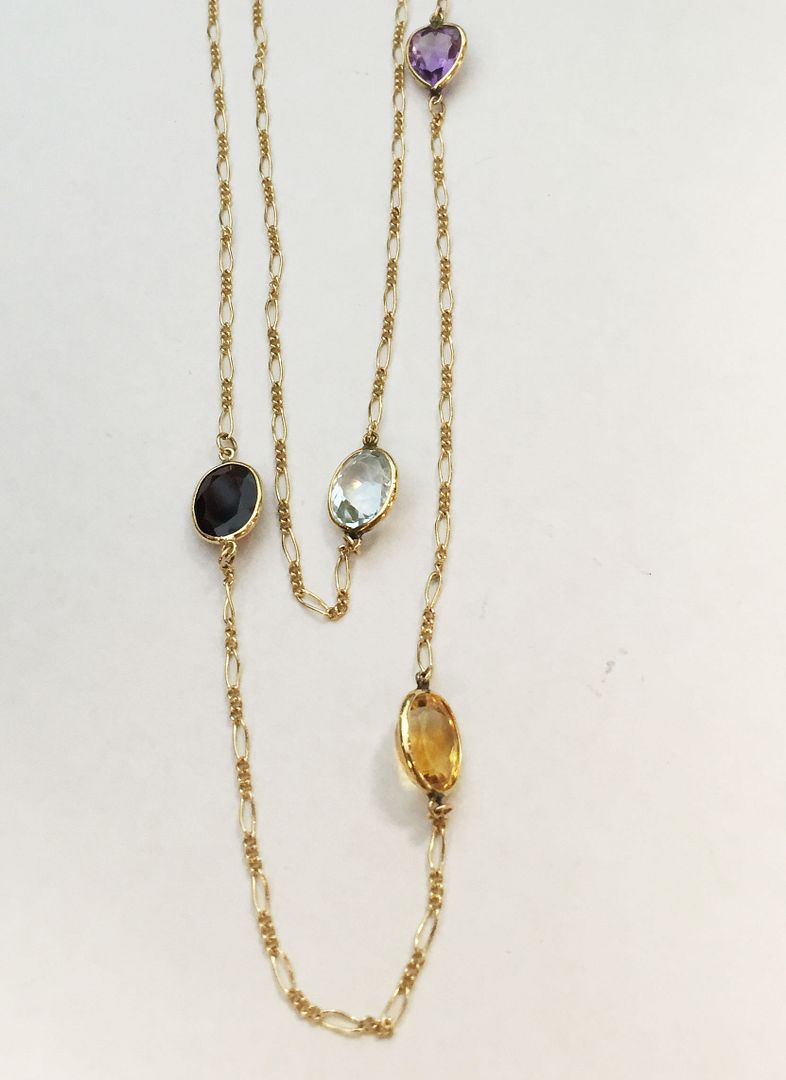 6ctw ruby and diamond dangle set into 18kw gold, $2,695.
  5-5.5mm pearls with a ruby clasp in 14ky gold clasp, 16 inches, $595.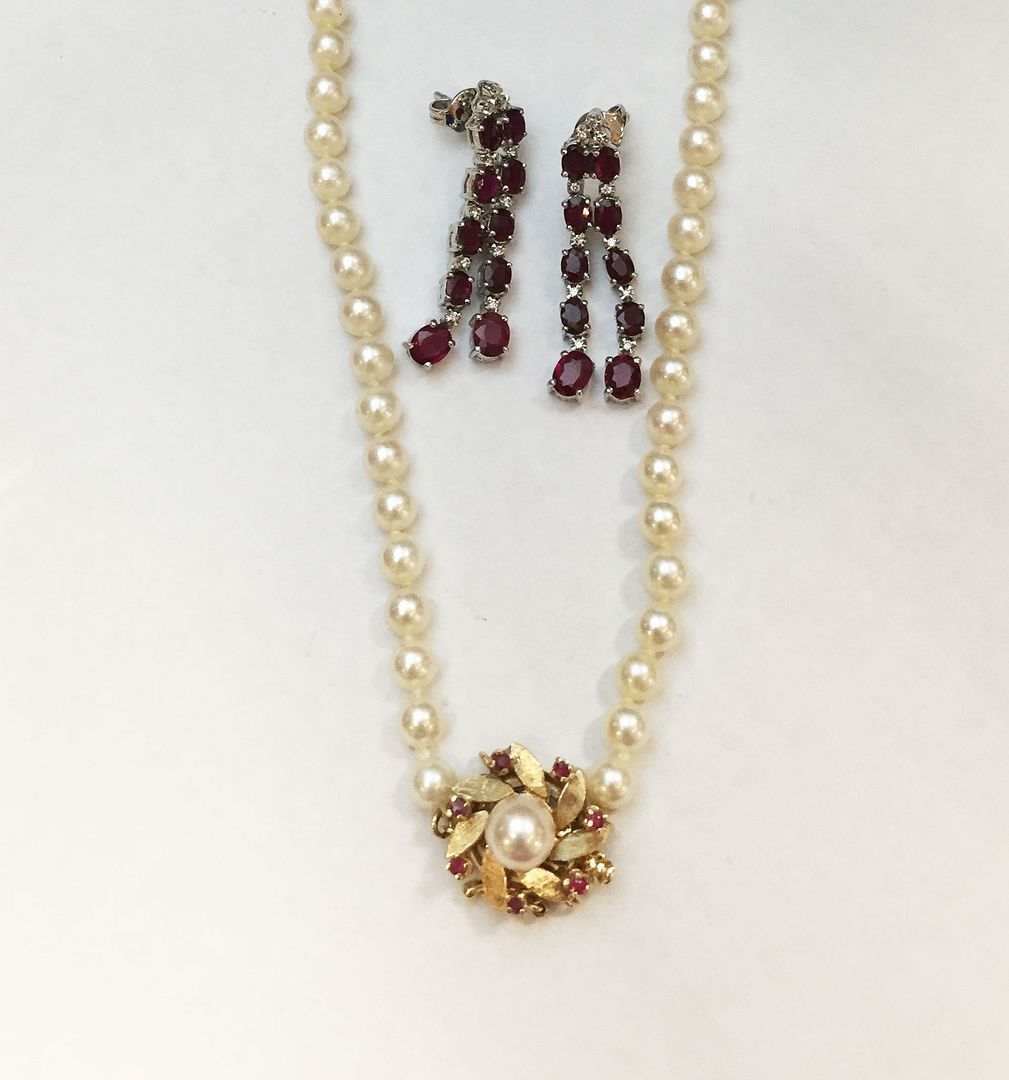 .75ctw rubies with .20ctw diamond halos in 14ky gold.  Only $295.
.33ctw ruby and .25ctw diamond omega back earrings in14ky gold. 
Only $695.
We love these!!! 20ky gold hoop earrings, only $125.
.20ctw sapphire and .05ctw diamond hoops in 14kw gold, $695.
Pearls are classic and as Megan says, "Pearls Give You A Natural Face Lift"
Pearl strand pricing ranges from $95 to $295.
Cluster of pearls with sapphire and diamonds in 14ky gold, $695.
Mabe pearl with onyx in 14ky gold.  Only $295.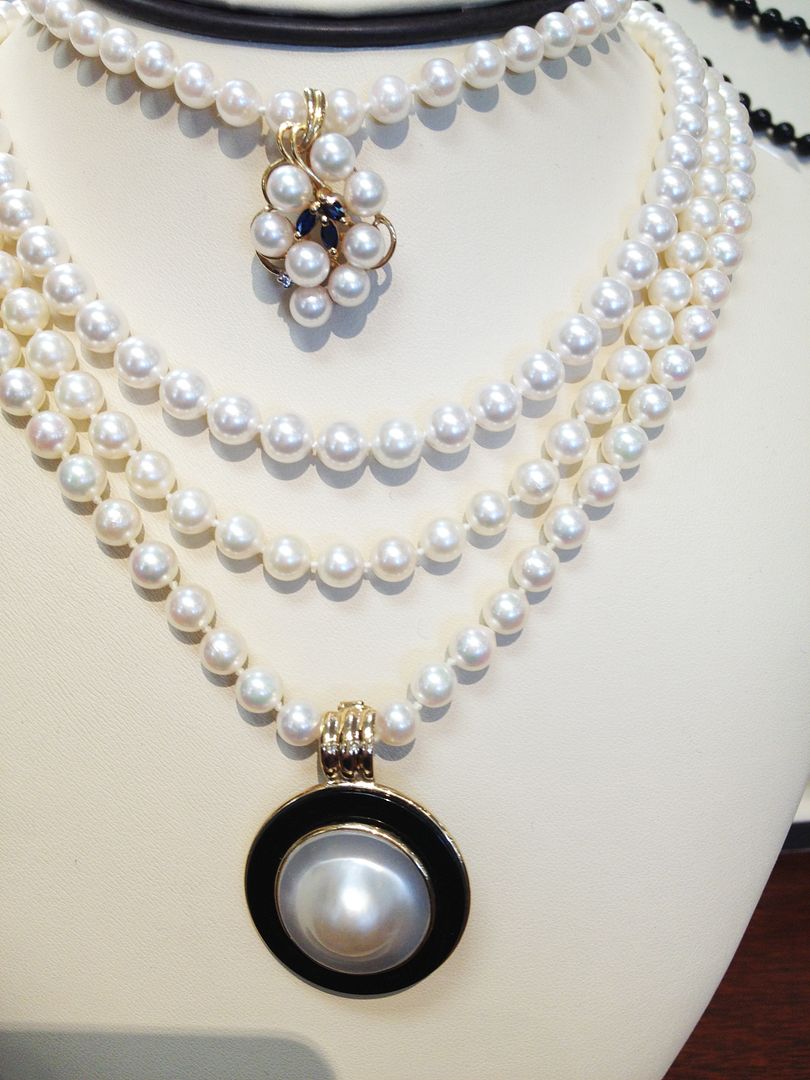 Pearl strands here range from $75 to $175.
This gorgeous pearl necklace with a twist of diamonds is set
into 18kw gold, 16 inches, $795.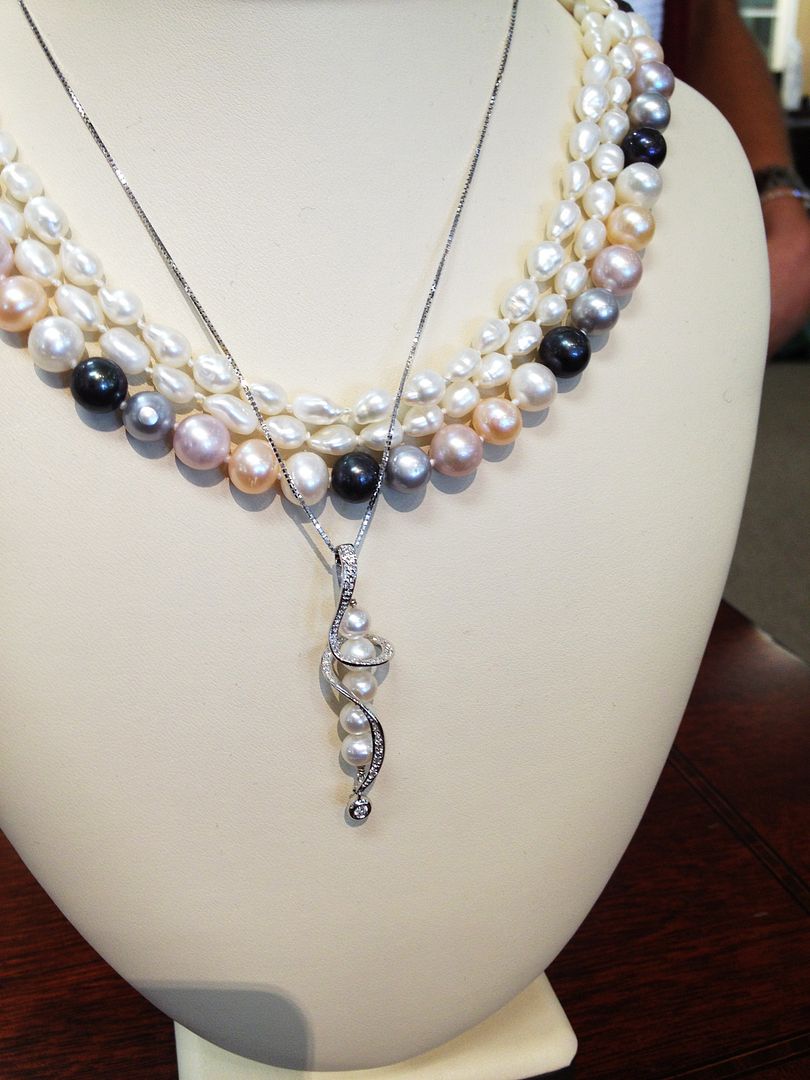 As a friendly reminder….Father's Day is in June.
Engraveable vintage Cartier 18ky gold cuff links, 25gms. Only $1,795.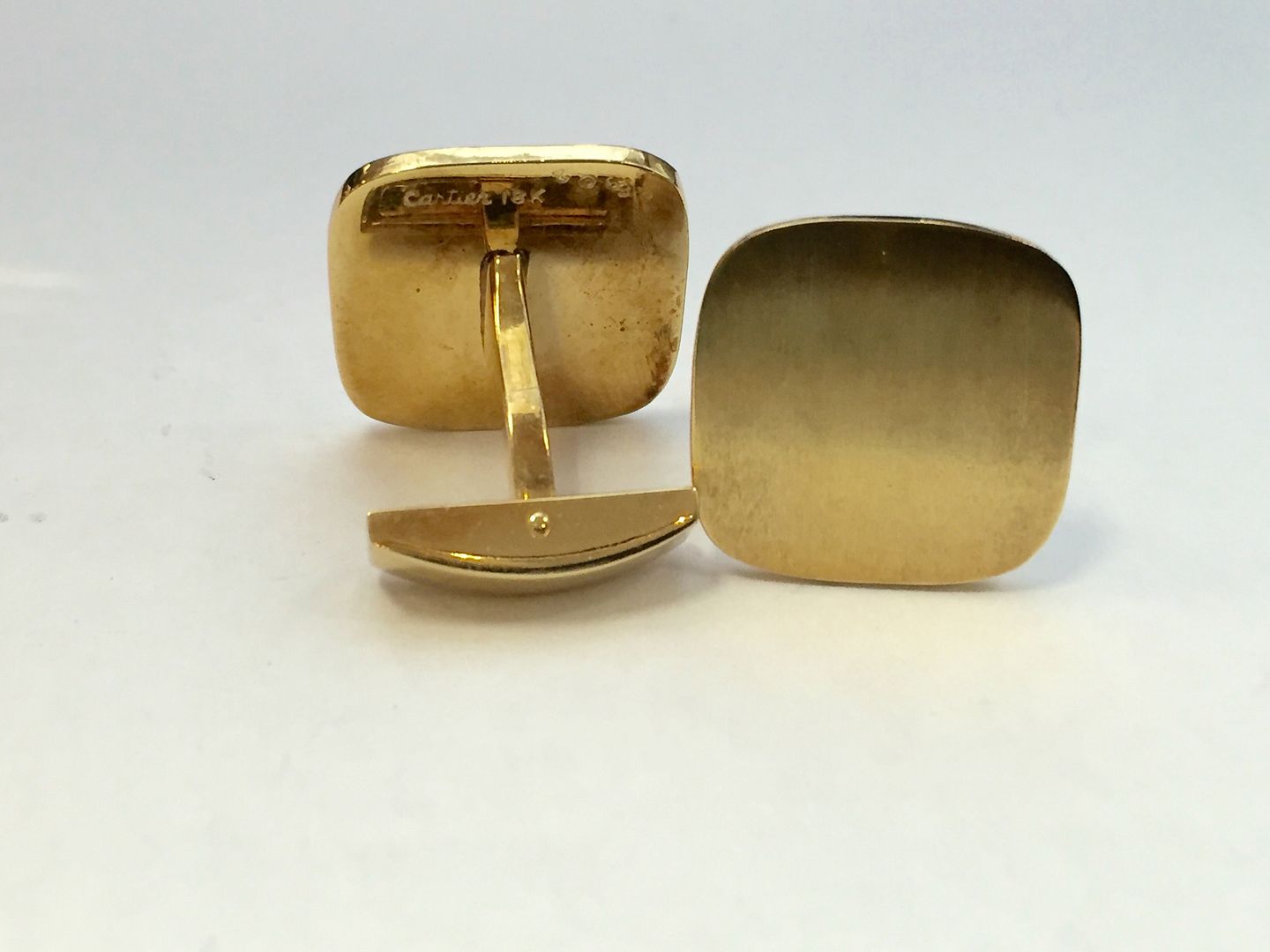 18k daisy earrings with omega backs. Only $295.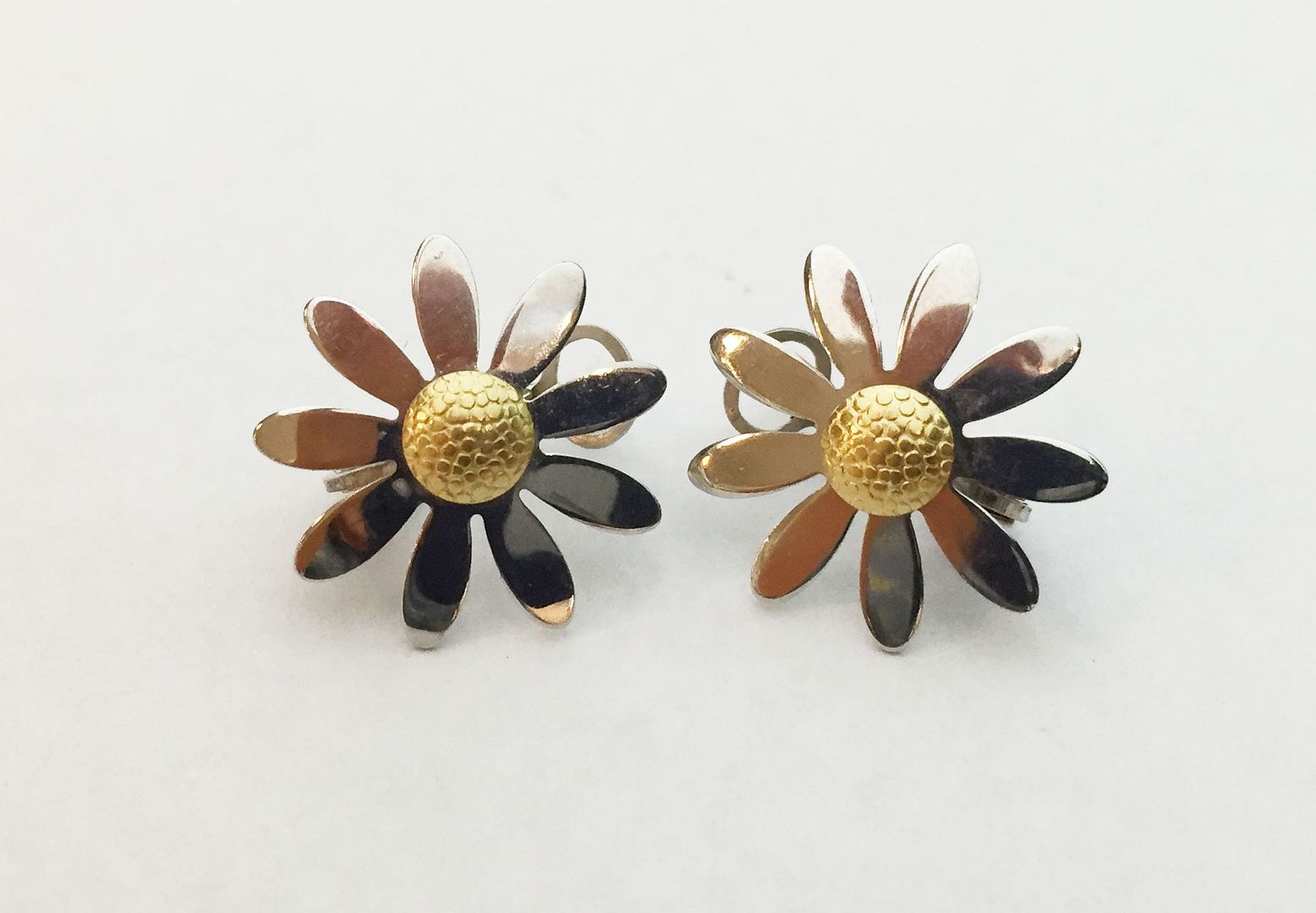 Does MOM LOVE Boxer puppies?
Boxer charm with ruby eyes in solid 14ky gold. Only $495.
Is MOM tired of singing "LET IT GO".  She deserves some ICE.
2.03ctw SI clarity G-H color diamond studs in 14k gold. Only $2,495.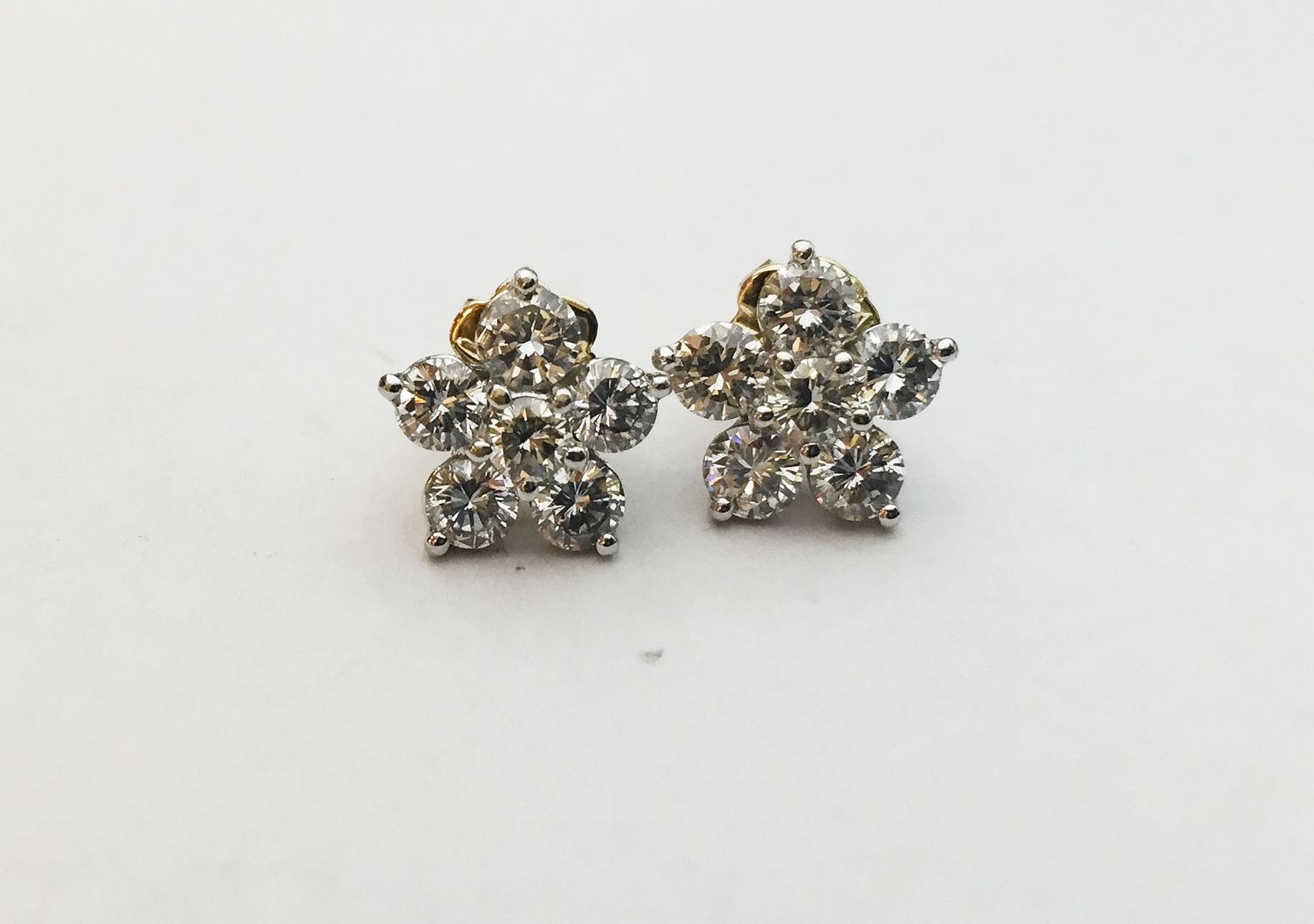 ~DEAL OF THE MONTH~
3.75ctw SI-I clarity G color diamond earrings in 18kw gold,  $3,795.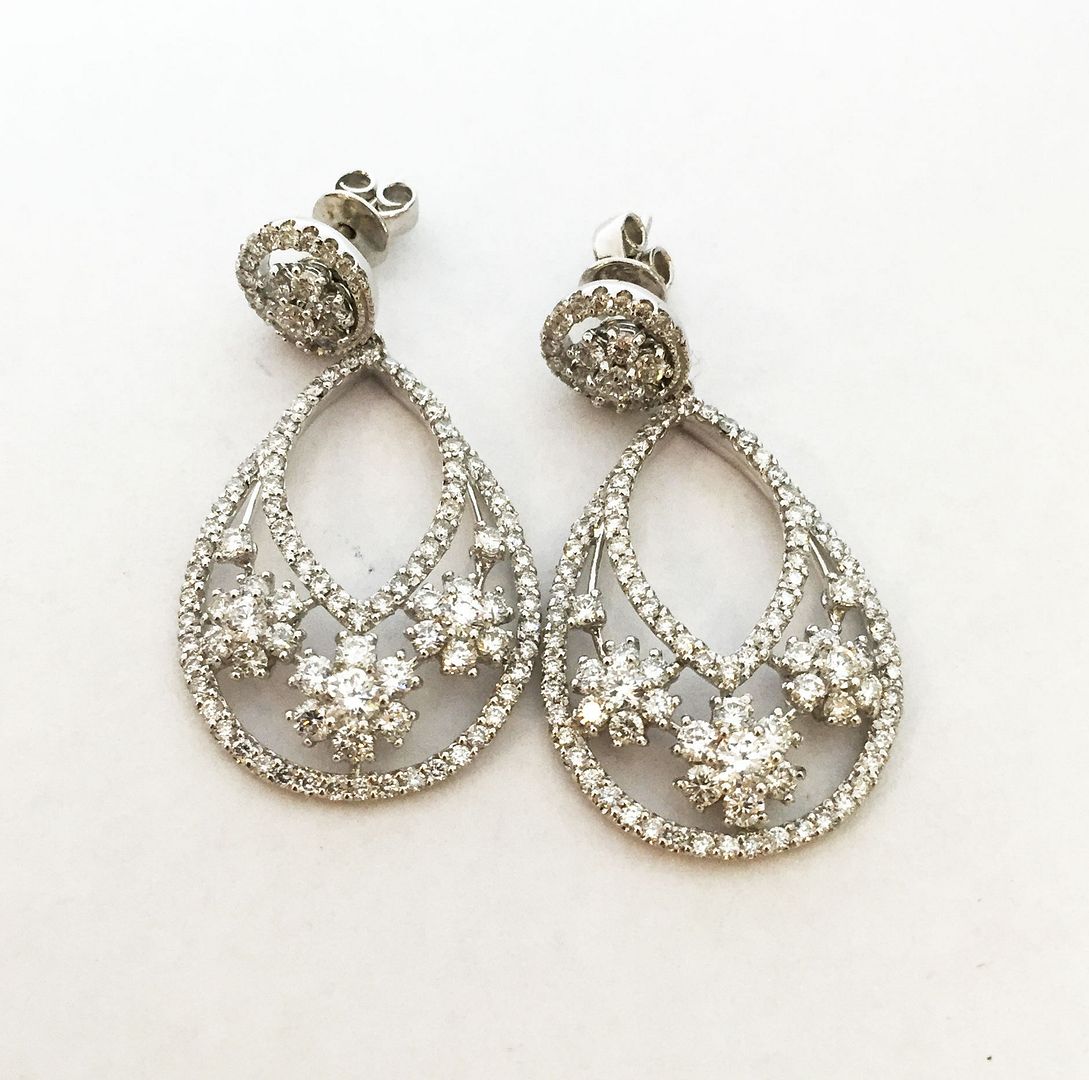 So sweet and dainty…50ctw I clarity H color diamond flower post earrings in 18kw gold, $745.
You must try these on in person…they are lovely.
1.30ctw I clarity G color diamond earrings in 18kw gold with black rhodium plating. Only $1,585.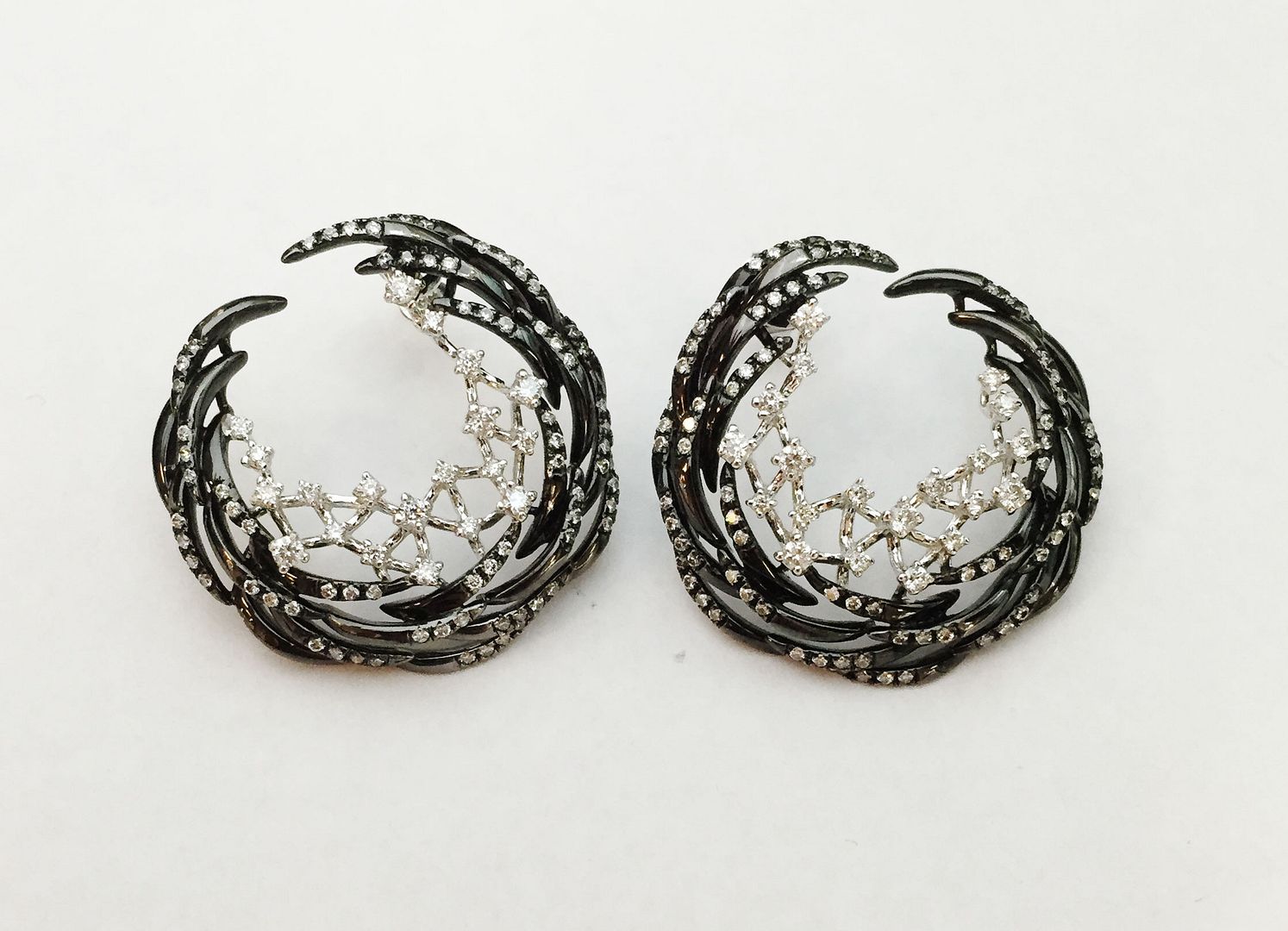 THIS IS OUR FAVORITE RING by Allison-Kaufman Co. 
A 1/2 inch wide bands sparkled with .67ctw diamonds in 14ky gold. 
Only $3,165.
Lapis rectangle set into an intricate, antique 14ky gold ring, $255.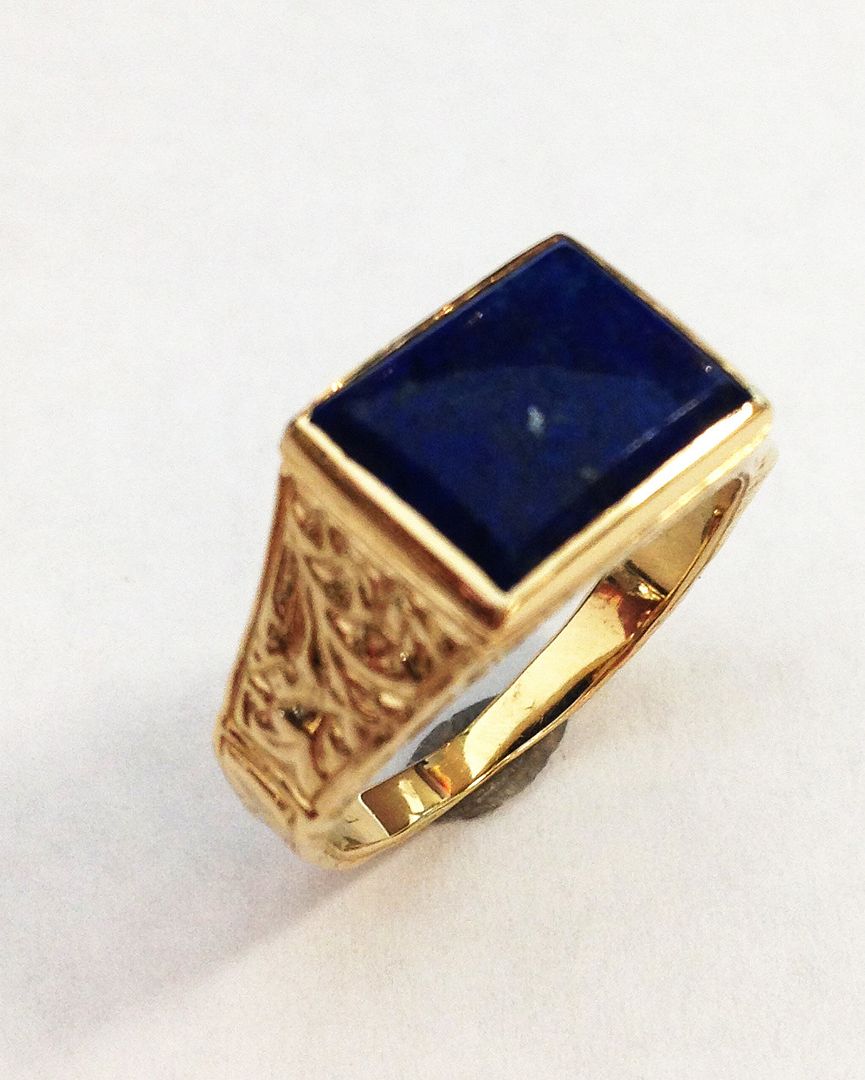 Looking for a Tri-Gold gift for MOM?
Yellow, white and rose 14k gold locking bangle in 14k,  $355.
Matching omega back earrings, $405.
Diamond antique pendant in 14ky gold, a steal at $145.
~WOWZA~
Custom-made 1.50ct emerald and 3.20ctw diamond pin set in platinum.
For the discerning at $9,995.
Another custom-made piece that MOM will surely LOVE.
1.5ct emerald and 3ctw diamond necklace in 18ky gold, 18 inch 40.9 grams.
A timeless and regal classic for $11,995.
Nina Nguyen says "Happy Mother's Day".
We have an assortment of items from her collection that
would be perfect for MOM.
Nina's pieces are so special:
1.  Handmade
2.  Non-conflict
3. Gives fair wages and provides health benefits to Vietnamese women
4. Her pieces have symbolic meaning….
like this carved turquoise that were casted from her
Grandmother's ivory buttons.
Ring, size 7:  $295.
This bracelet is alternated with rainbow moonstone.  $695.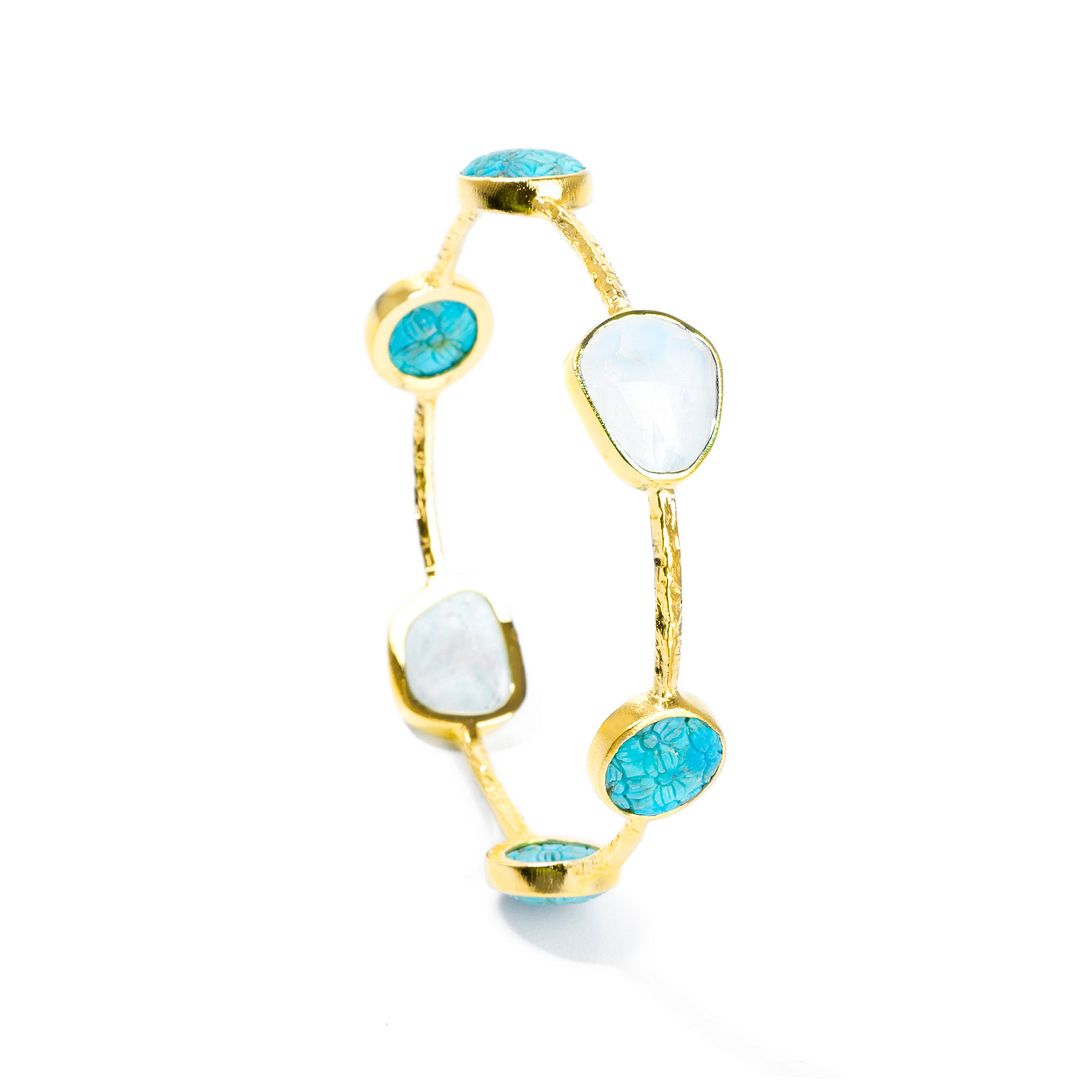 Matching earrings.  $395.
New Allison-Kaufman pieces in for Mother's Day.
Have a diamond you want to re-set? These beautiful semi-mounts are just the thing. Prices range from $905 to $1,685.
Crossover diamond bands are one of MOM's favorite designs.
Prices range from $1,645 to $3,225.
These colored stone rings a perfect for the MOM who likes a little color in her life. Prices range from $645 to $1,485.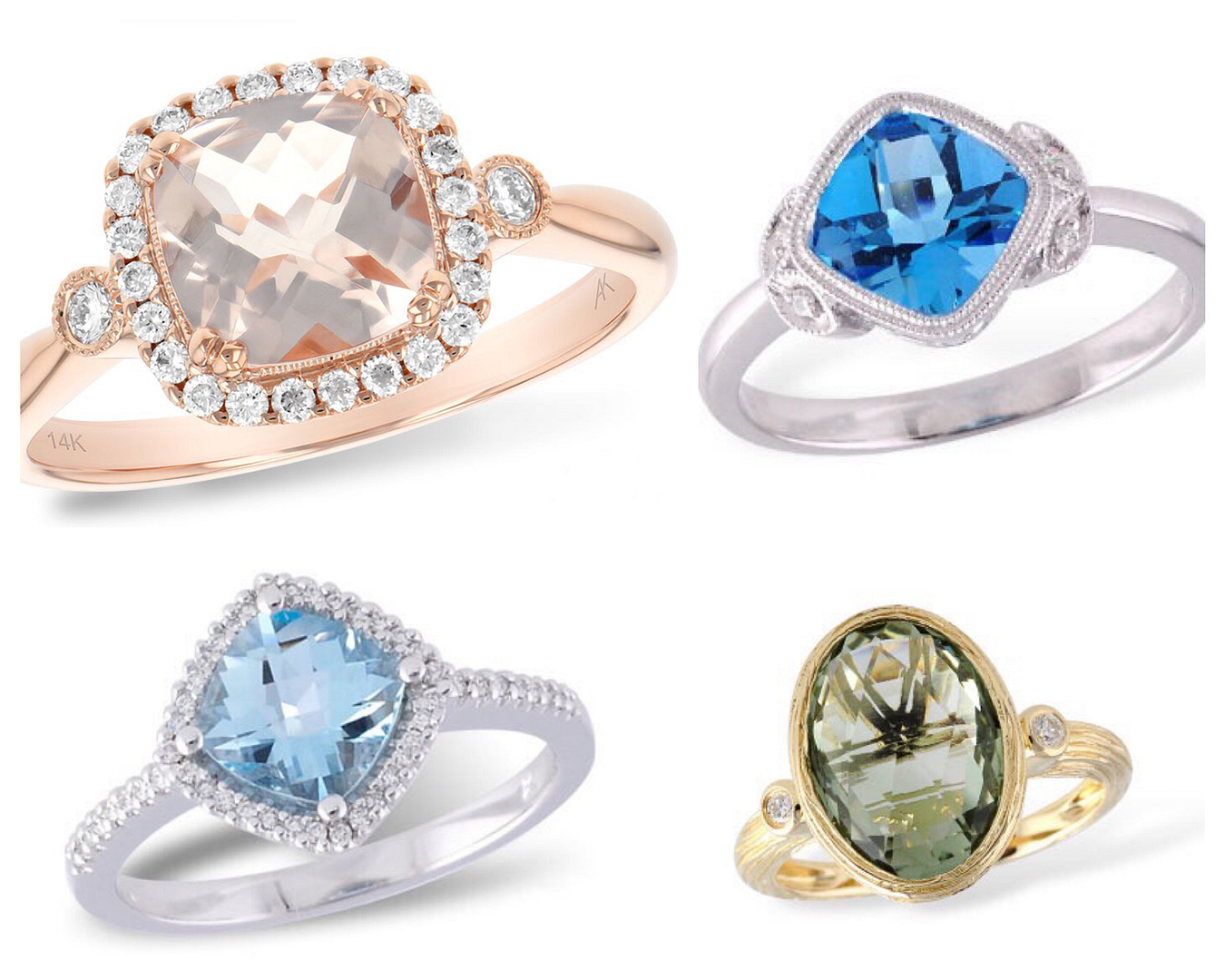 We have unique necklaces with just the right amount of sparkle.
Prices range from $1,115 to $1,855
Create something for MOM? 
We have over 50 exotic colored gemstones for you to create
that unique piece of jewelry.
Tanzanite, 4.10ct cushion cut, 10x8mm. Only $3,595.
Sphene .51ctw rounds, 4mm would be great in a pair of earrings,  $125.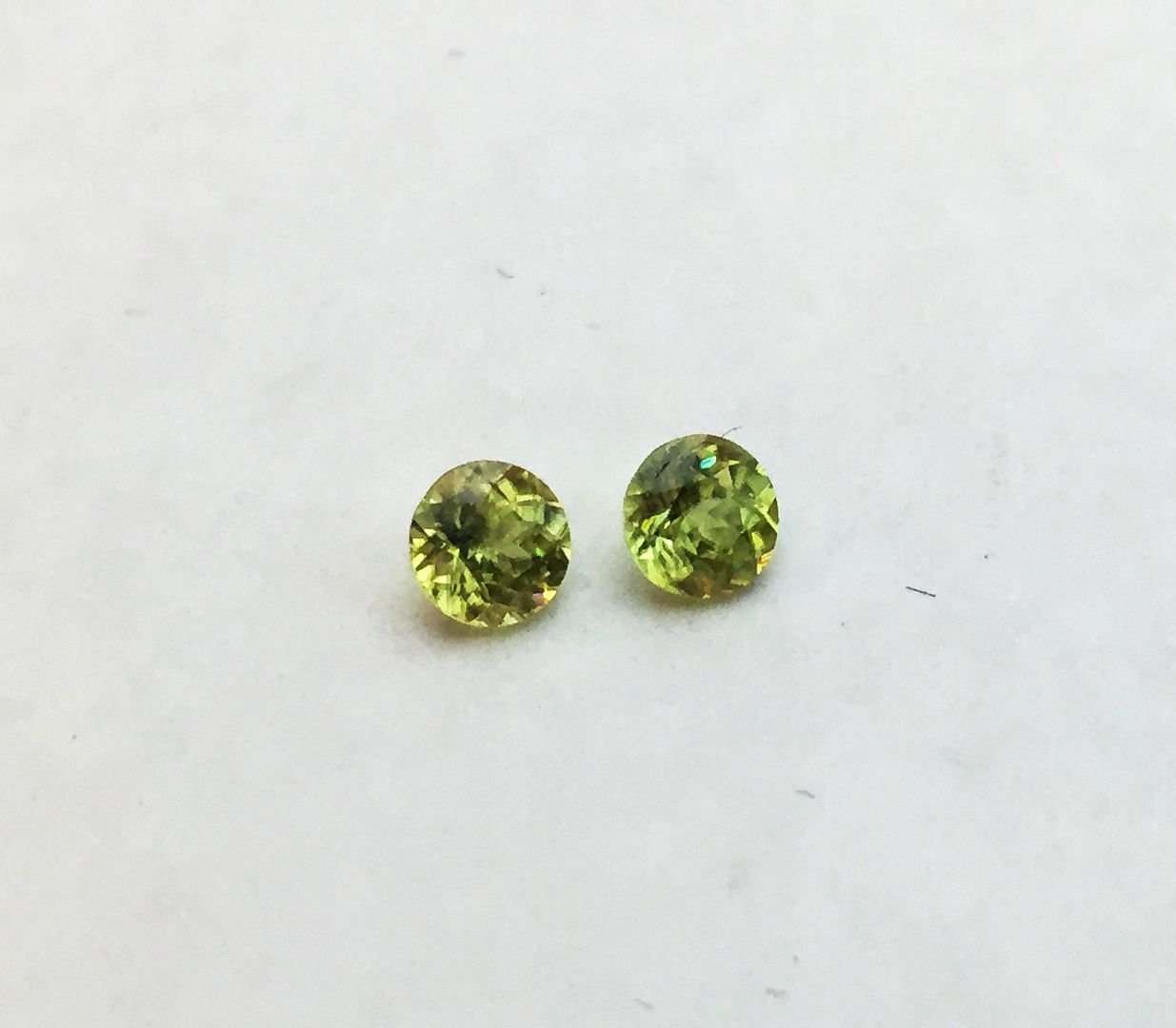 Jeannie's fave…teal green tourmaline, 3.98ct emerald cut, 11x7mm.
Only $1,995.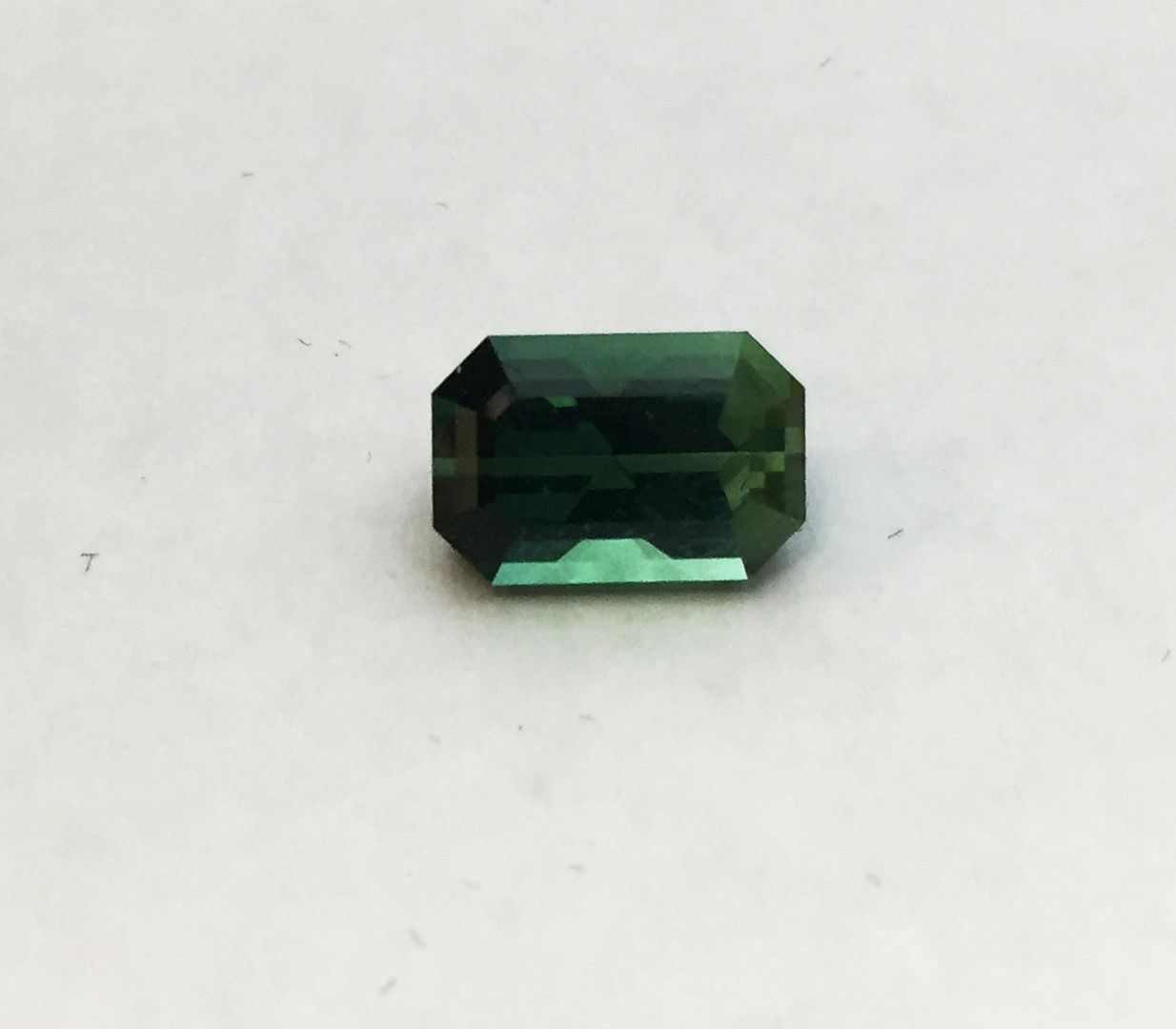 Orangy-yellow sapphire, 10.13ct oval, 13x11mm, $9,995.
 Pink sapphire, 1.61ct oval, 7x6mm, $2,995.
Come on in to see the rest of our award winning faceted gemstones. 
Prices ranging from $495 to $6,795.

~MAKE AN OFFER~
A natural BLACK OPAL (extremely rare and precious) accented with 1ctw VS/SI clarity diamonds all around and under the setting in a 18kw gold designer, Jaqu De Lili ring. 
Was $7,995.  Reduced to $5,995. 
Consigner will take reasonable offers.
Thanks for reading our email…
come help us PUMP up the JAM this weekend
because we have never had so many
amazing goodies to choose from!