There is NO DOUBT that this
election cycle has been a WILD RIDE…
But whether you're a donkey or an elephant,
there is one thing you can do to be a sure winner…
VOTE with your WALLET
at Home Again & Lumina Gem…
…where saving money is a sure thing!
On with the show!
  We love this wrought iron dining set with sassy orange nautilus
print chairs, $595. 49″ diameter glass table top.
Set the prettiest Easter table ever with this 14 piece set by
 Miriam's Garden. A great value at $95.
Why pay more for on-trend spool chairs?  We've got them for less!
$465 each. 27.5″W.
Magical queen bed in carved wood with a gray wash by Coralie
for Anthropologie. It retails for $1,998, our price $1,095. 
We just scored a major purchase from super high-end brand PALU,
who is going out of business.  Even at close-out pricing, their items are a little pricey, but the looks are just exquisite.  We have this clover leaf bed in rattan with black trim in both queen for $495, and king for $595. 
Also from Palu, look at this king size modern geometric headboard in white, 
heavy and well constructed, we just adore it.  $595.
We can't seem to get a good picture of this majestic king poster bed,
but it is a STUNNER in black.  $795. 
Here is a closer look at the headboard detail.
Another great king headboard …this one in woven rattan
with a dark pecan finish, $295 takes it home. 
Isn't this luxurious?  See it online for $1,100,
buy it at Home Again for $675. 69.5″x13.5″x36″.
This won't last…Pottery Barn six piece modular storage unit.  The finish is not in perfect condition, so we've priced to to move at $345 for all 6 pieces!
58.5″x20.5″x64.5″ as shown, but you can configure the pieces to your liking.Your mud room will never be the same!
We have the receipt for this soft velvet gray chair, in pristine condition,
for $699, our price just $495. 36.5″W.
See this lovely mirrored server online for $642,
buy it at Home Again for $395. 54″x13″x34.5″.
Seating galore!  Grey tufted accent chair, $225,
taupe wing chair with nailheads, $225, zebra console, $295. 
Also from Palu, these barstools are in GENUINE LEATHER.  Such a rich look
for $245 each. 4 available, sold in pairs only. 30″ H.
We also have four of these Palu barstools with black frames
and black leather woven seats, $145 each. 29″ W. 
A handsome media stand/dresser combo for $495. 42″x18″x36.5″.
These grand pineapple lamps in black and gold look super high end…
but at $125 per lamp, these won't last! 
We are not sure of the maker of this storage cabinet, but it looks like a Restoration Hardware style. In a gunmetal finish for $395. 18″x13″x82.5″.
Another great accent piece in chrome
and washed wood, score it for $72. 16.5″x12″x39″.
Classic ETHAN ALLEN  table and 6 chairs, $850. 68″x42″ as shown.
Also includes 18″ additional leaf.
Super glamorous crystal table lamp, $125.  27″H.
Brand new market samples!
Red swirl club chair, $495, 36″ W, dark taupe club chair, $395, 35″ W. 
A good looking cabinet with lots of detail,
notice the tin door insets, $395. 33″x18″x33″.
We like the fun and colorful stripes in this 
slipper chair, $145, 23″ W. It matches nicely with the
 blue cabinet, $295, 31x15x35. 
The wood on this THOMASVILLE buffet is just yummy…come see it
in person!  You'll want to feel the finish. $795, 60″x17.5″x38″.
Two super glamorous lamps for $125 each, 31.5″ H, are sitting in front of a beautiful copper wall hanging for $225, 24×53. 
Modern anyone?  $275, 32″W.
The picture does not show the scale of this massive Turkish planter, it is 31″ high. Similar pots retail online for $650++, our price, $395. 
Another lovely and large Turkish planter, $395. 36″ H.
Comparable china hutches by Jasper Cabinet retail online for $1600, 
get this beauty for just $695 at Home Again. 31x15x77.5.
Just in!  Can't you just see this rustic art on wood on your porch?  $145. 
We have several styles to choose from, come take a look. 30×24.
We typically do not take armories, but this one has a great petite scale and lots of detail. Imagine all the storage! We like it. $325. 39x25x71.
Pretty in pink.  We have the original receipt for these custom made
chairs for $830 each, our price just $395 each,
and they are in like-new condition. 33″ W.
We love this king headboard!  You can easily change out the fabric to any
design you want in minutes.  $295.
This elegant bench in black will change your entire entryway. It features a pop up storage seat, too! A great price at $295. 59×24.
A handy bar with lots of storage and a stone top, a deal at $395.
Dark espresso finish. 56x18x34.
We just received a large shipment of the super popular coastal art printed
on wood, prices starting at $52. Come check it out!
Cute as a button!  These adorable retro cane chairs with
freshly recovered orange and pink cushions are just $145 each. 24″ W. 
DEAL of the week! Come get this modern media console in dark espresso.
REDUCED to $250 from $495! This is a STEAL. 71×17.75×25.
SUPER TUESDAY is MARCH 15th…
but it's SUPER SAVINGS DAY at Lumina Gem all year long!
No matter what side of the aisle you are on,  every animal lover can appreciate the beauty of an elephant…
14ky gold elephant pin with 50 pearls for the 50 states, $750.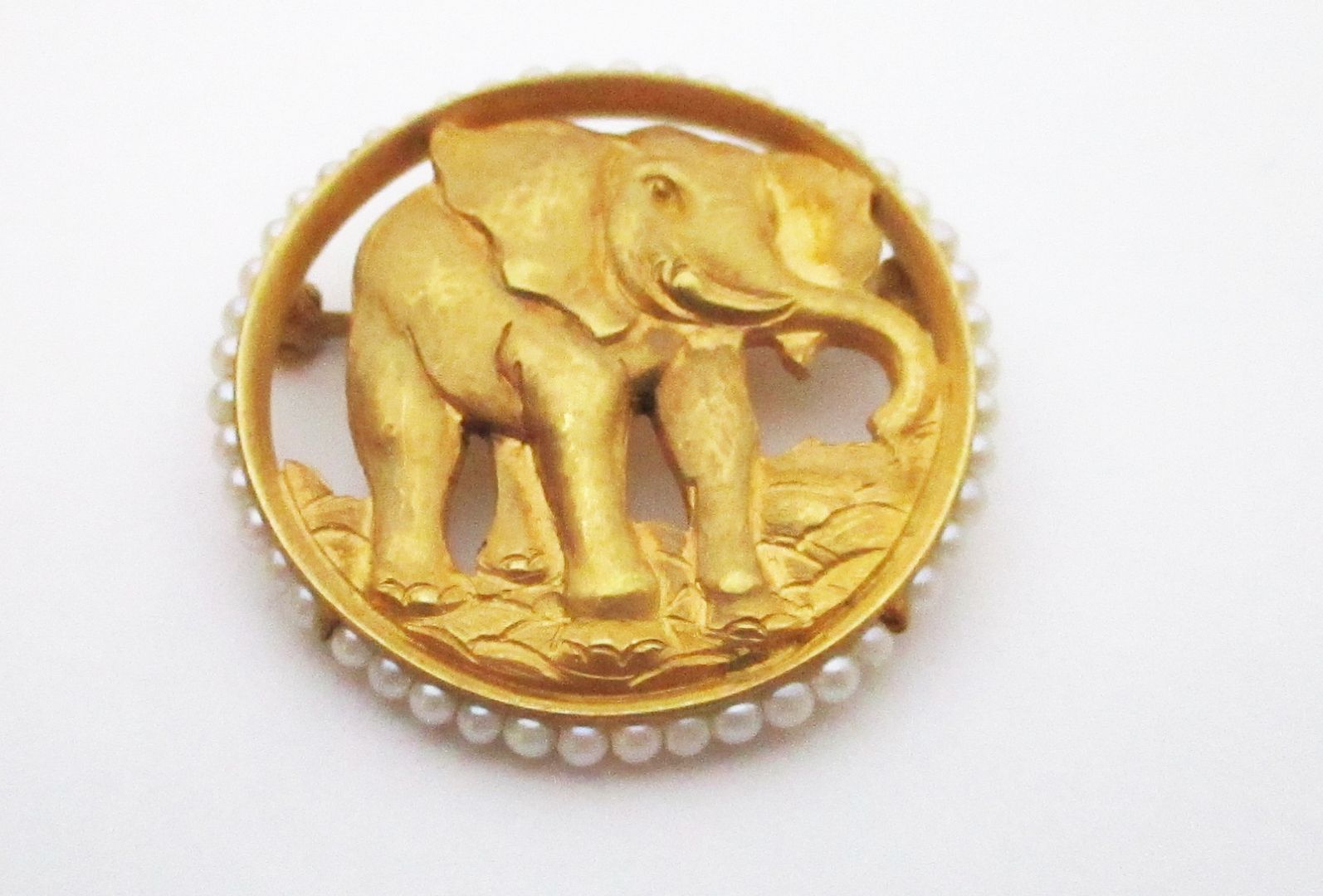 Yellow gold is IN, here is a staple piece that you need in your jewelry wardrobe…14ky gold Italian byzantine bracelet.13.5mm, 7.5 inch. $1,695.
Three rows of 1.25ctw VS2 clarity, G color diamond ring
in 18ky gold. Size 8.5. Only $1,955.
Scott Kay designer band with .23ctw VS1 clarity, G color
diamonds in 18ky gold. Size 6.25. Only $1,275.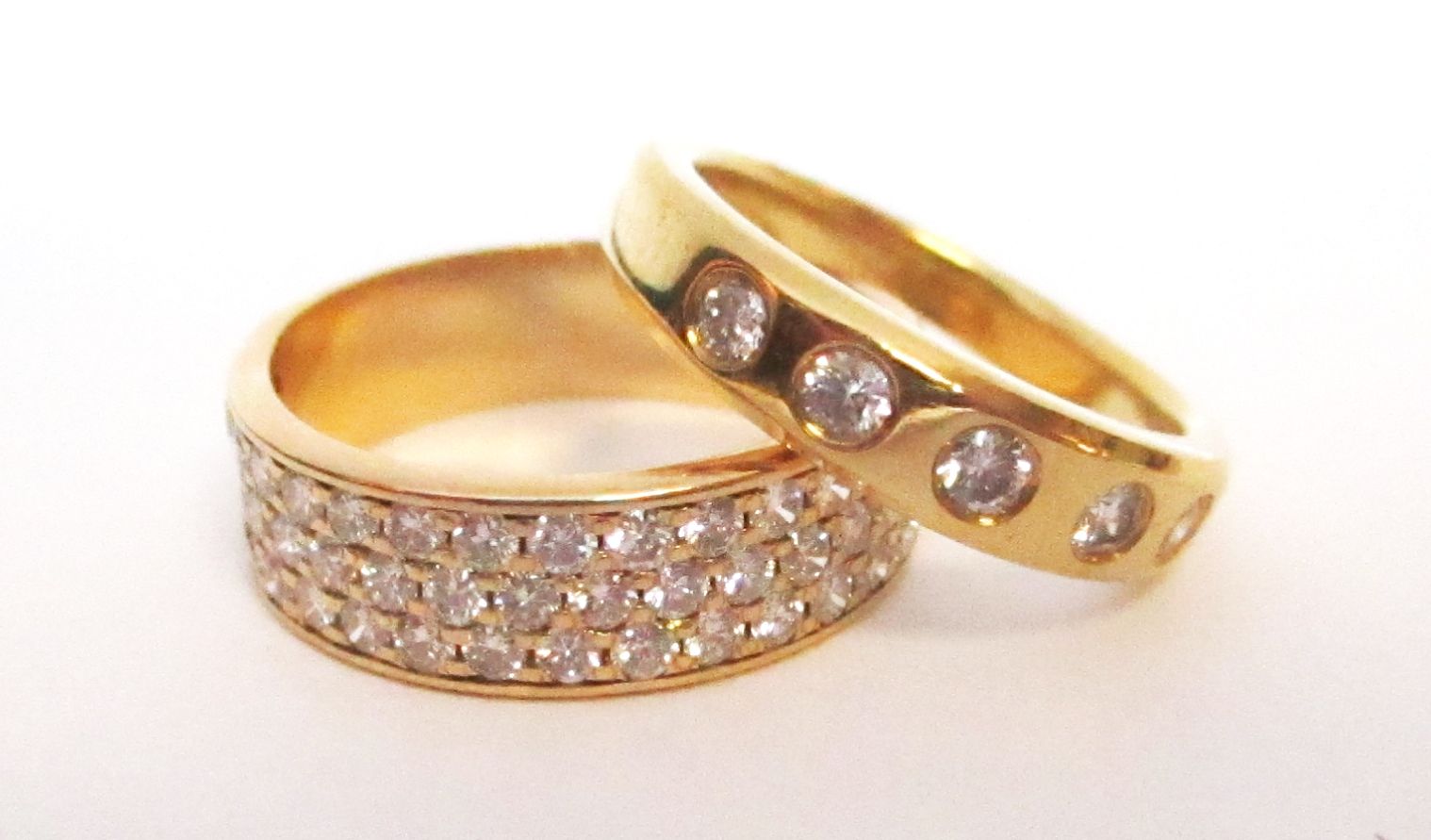 More golden goodness…Italian woven 7mm 8 inch bracelet, $1,395.
This fits on your wrist like a dream, 9mm hinged  cuff in 14ky gold.
Only $945.
Sterling silver coin with Roman scene set into a 14ky gold pendant
on a 14k gold braided 17″ chain.  Please call for pricing.
Looking for that golden look the organic way?  This rutilated quartz pendant features golden hairs of rutile naturally growing inside of quartz crystal.
Sterling silver pendant, $135.
Double strand faceted citrine bead necklace, 16 inch. $85.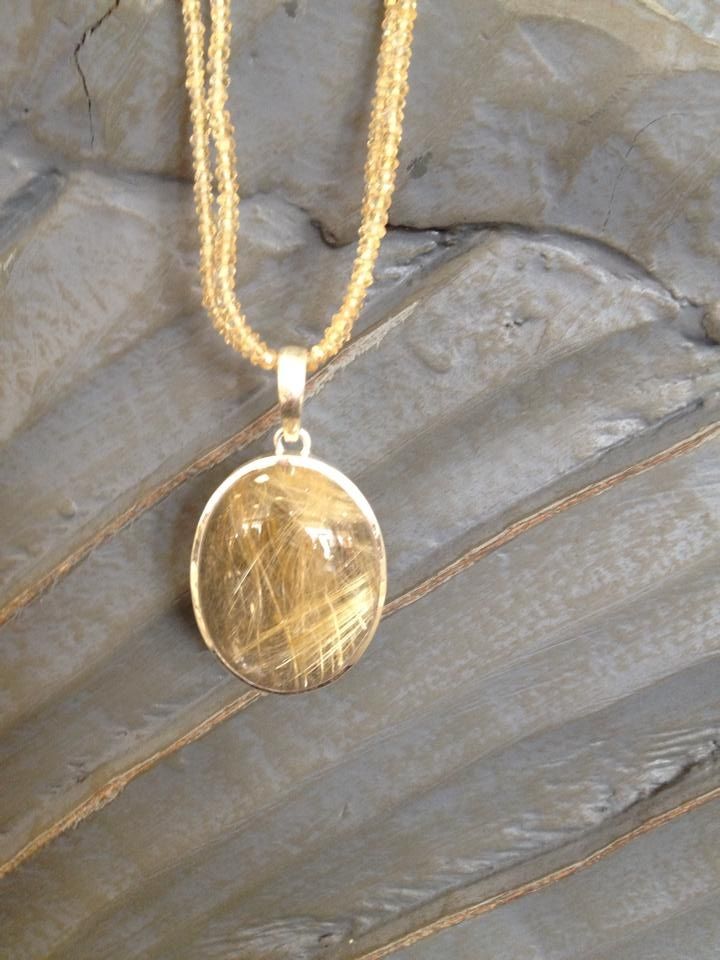 These organic AA Tahitian pearls are a STEAL, they look
so rich with this diamond enhancer.
9-10mm, 18 inch knotted pearl strand finished with a
14ky gold locking ball clasp, $1,795.
 .75ctw VS clarity, G color diamond, 18ky gold enhancer, $1,595.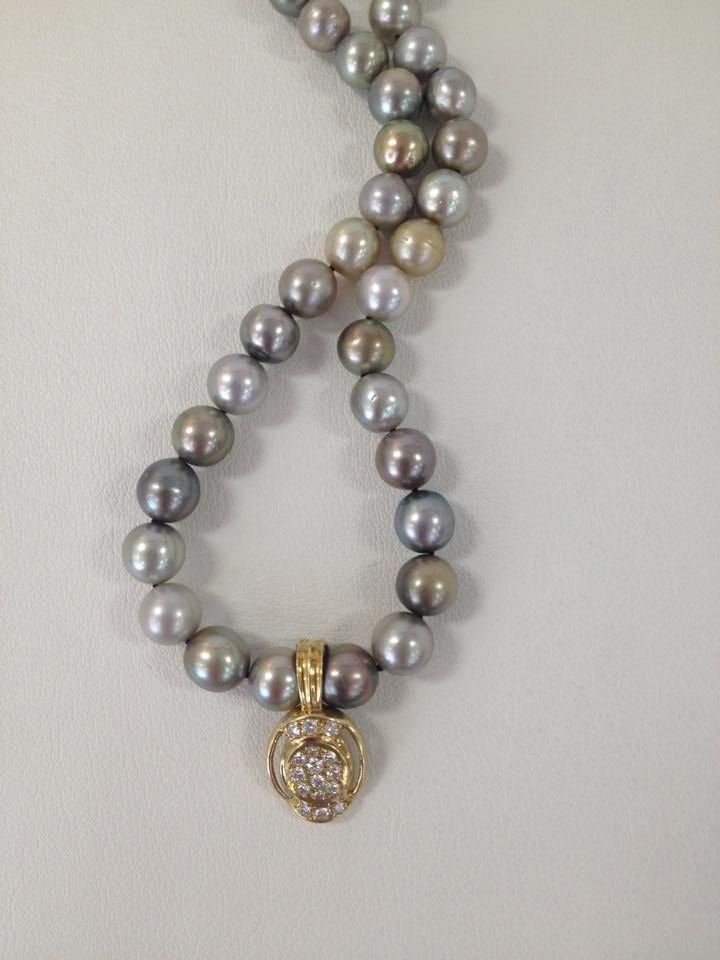 Rainbow moonstone possesses the natural ability to shine
like a full moon. This effect is called adularescence.
Sterling silver pendant, $115.
Double strand faceted moonstone bead necklace, 16 inch, $85.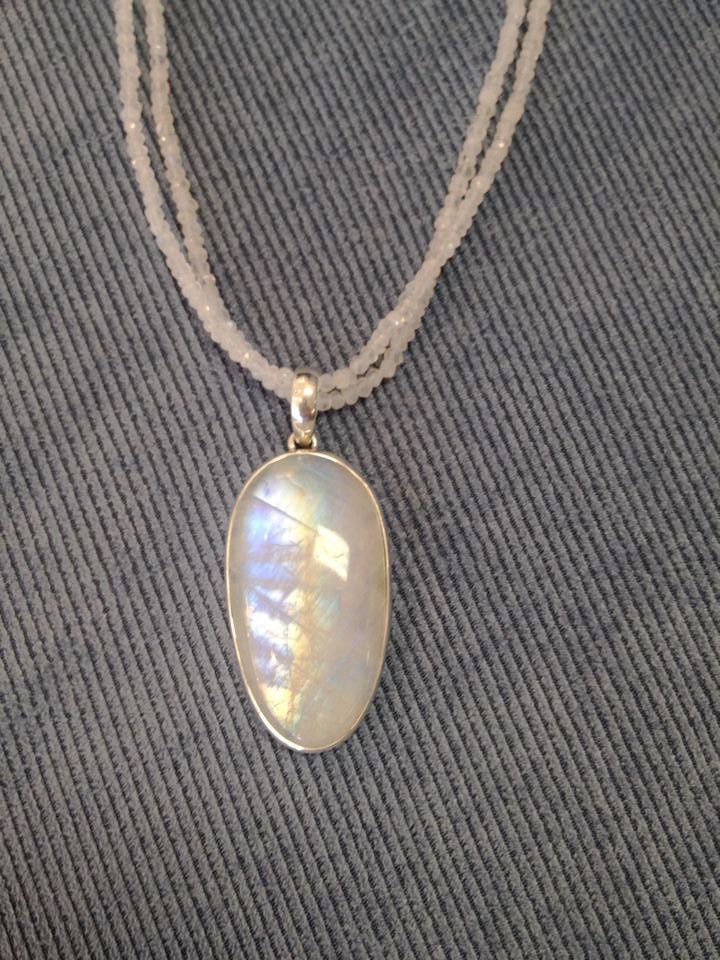 An onyx inlay under a moonlight, rainbow moonstone displays such a shocking glow.  Designer Tony Maccabi loved the combo so much he just had to set them into 14ky gold.  $2,125.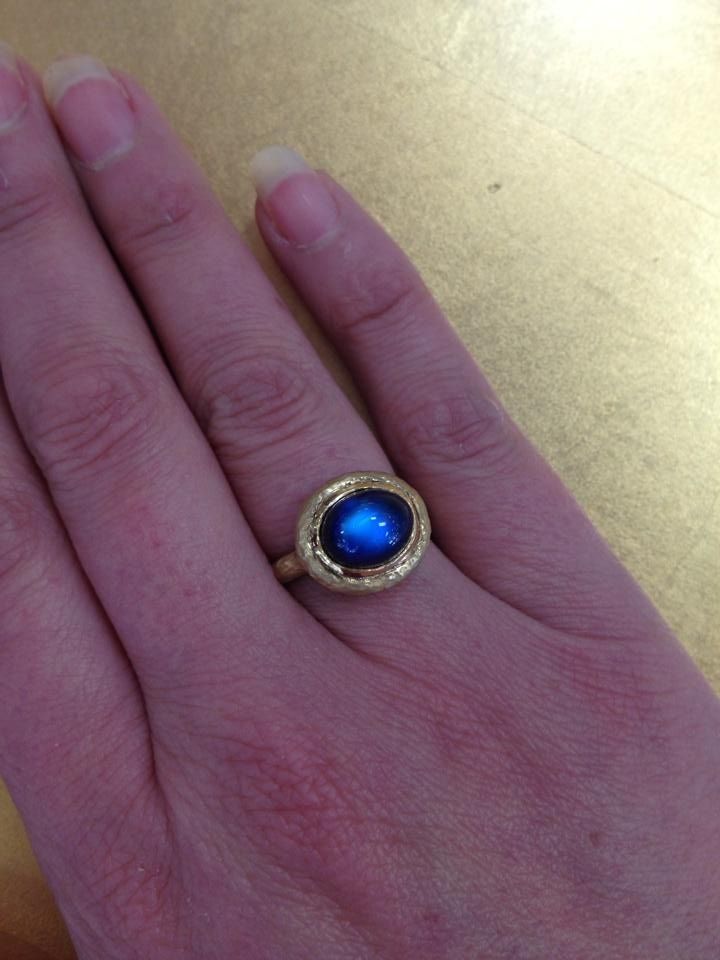 Vintage lovers, these are just for you!
Antique .36ctw diamond Art Deco ring in 18kw gold.  $675.
Authentic turquoise oval 26x13mm set into solid 18ky gold.  $445.
Check out these gorgeous Larimar pieces (the stone only
found in the Dominican Republic) in sterling silver.
Ring, $85.  Cuff, $235.  Earrings, $135.
Looking for the latest in designer jewelry? We have
a David Yurman diamond buckle ring for only $665!
Mikimoto is well known as a superior brand name in pearls. We have this
AAA, Akoya 7mm pearl with diamond in 18kw gold, 18 inch.  $395.
David Yurman diamond door-knocker necklace, 18 inch.
Comes with pouch.  Only $635.
Charles Garnier is a gorgeous line with premium
quality and designer looks at affordable prices.  (l-r)
Bead bangles in sterling silver with 18k overlay, $110 each.
Braided link with alternating high-polish link bracelet, 7.5 inch. $290.
  Braided hoop earrings in sterling silver with 18k overlay, $90 each.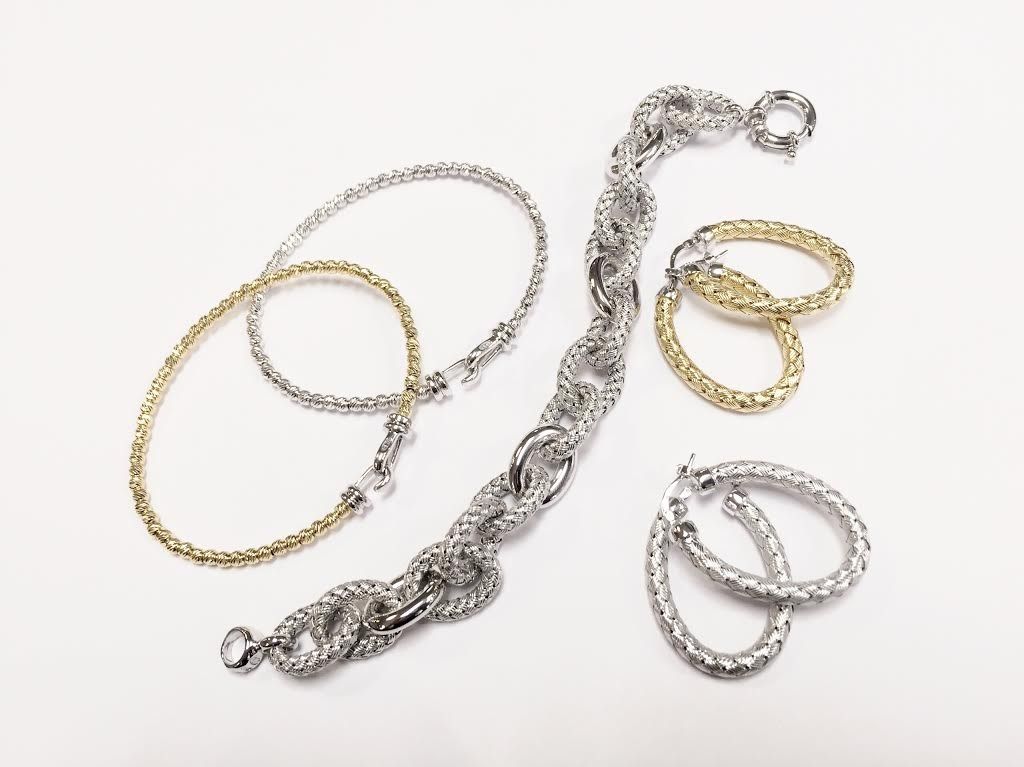 JUST IN!!
~Feast your eyes on these beautiful rings~
Michael Christoff .99ct ruby accented with
.45ctw of diamonds in 18kwg.  $3,995.
.63ct natural ruby oval accented by .36ctw in 18kw gold. 
Retails for $7,260, we have it for only $1,795.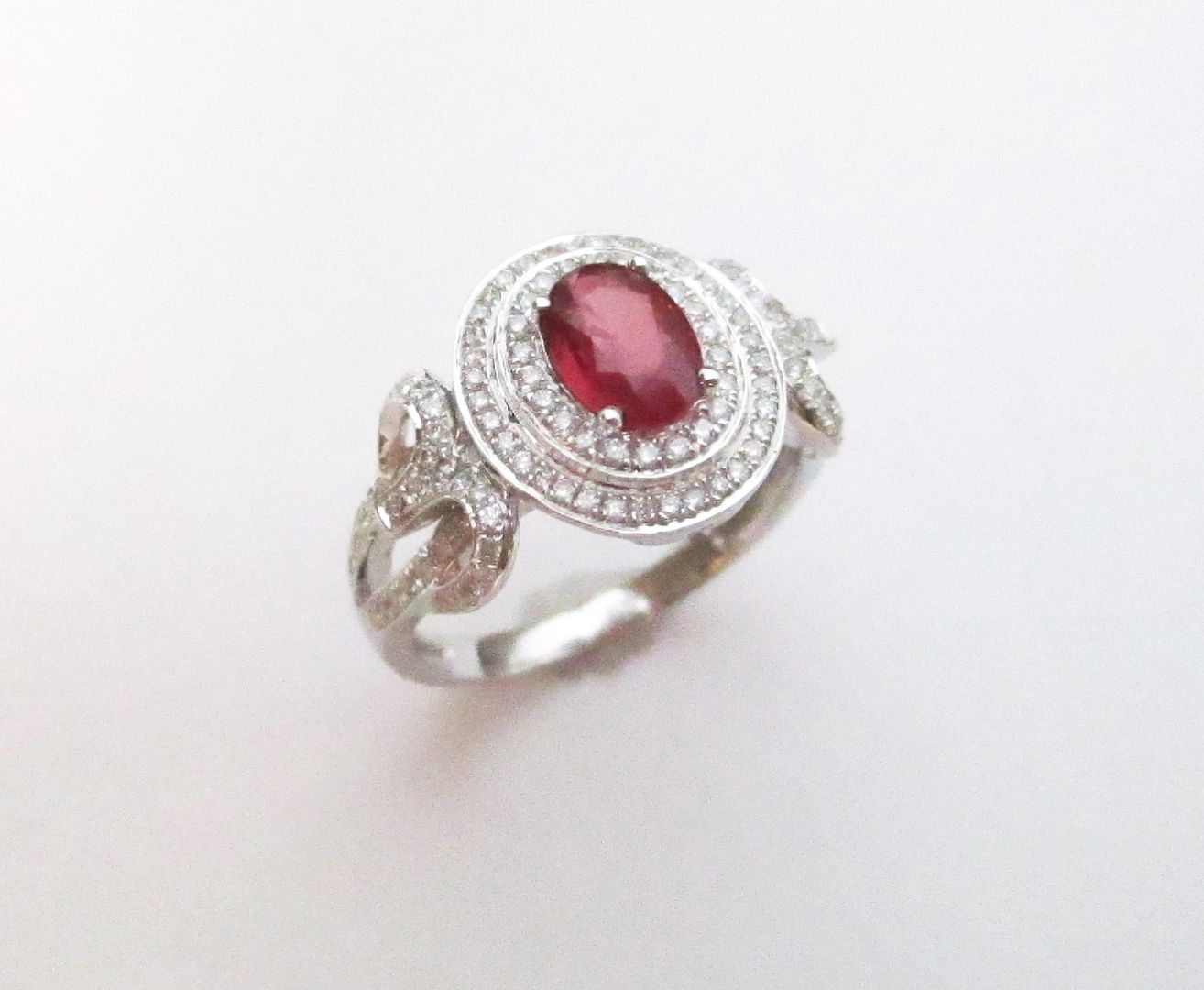 We love this one! 1.25ctw princess cut emeralds accented by .75ctw
diamonds set into in 18ky gold. $2,395.
We have some AMAZING diamond bridal rings in stock right now!
2.25ct round brilliant SI1 clarity, D color set into a solitaire 14kw gold. 
Appraised at $40,500, our price $29,995.
2.01ct VS clarity G-H color EGL certified princess cut
accented with .49ctw set in 14kw gold.  $20,900.
1.50ct center VS clarity, I color accented by trillion cuts,
2.20ctw in 14kw gold. $13,595.
2.2ct VS1 clarity J color oval diamond set in 14ky gold.  $15,995.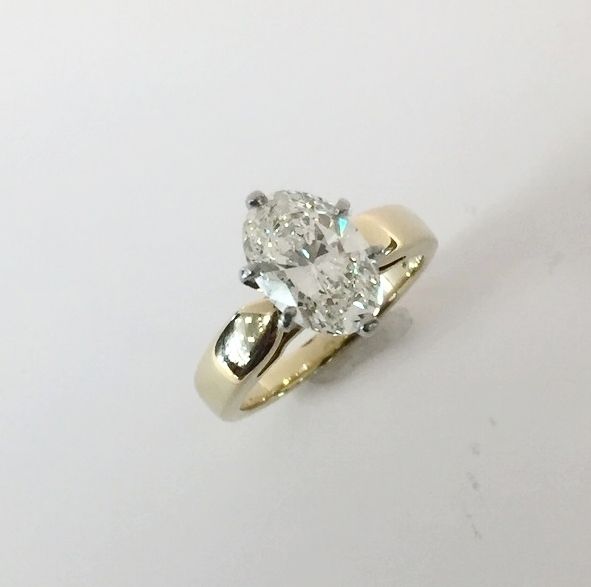 3ct SI1 clarity H color EGL certified princess cut accented
with 1.91ctw set in platinum.
Hand written appraisal for $73,475, we have it here for $39,000.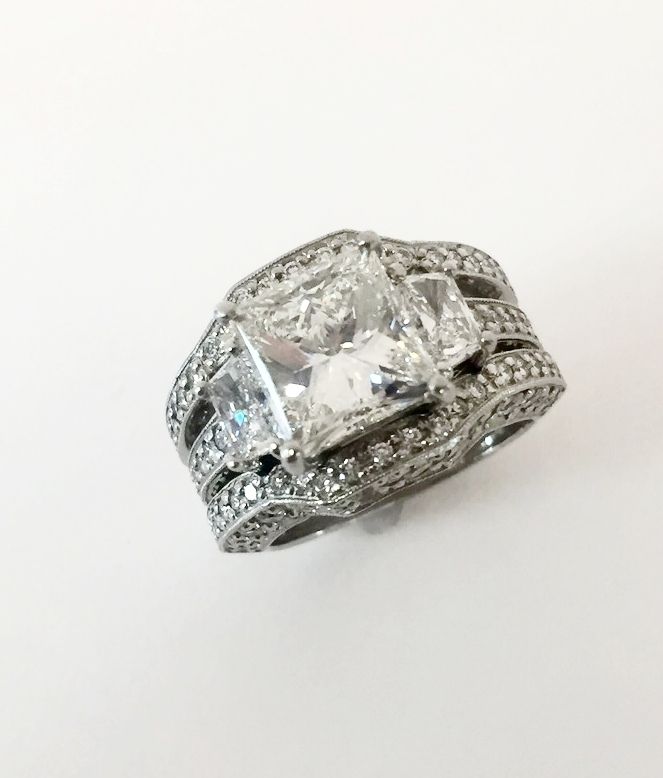 2ct VS2 clarity D color princess cut diamond set in 18kw gold. 
$24,950.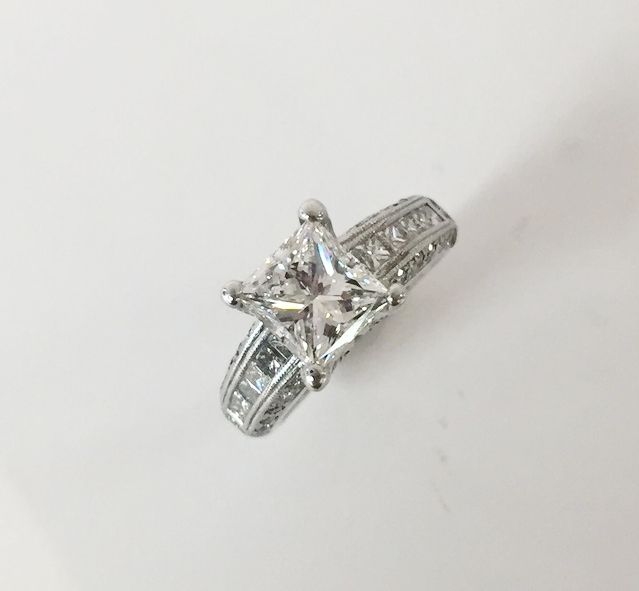 .54ct "Celebration" princess cut diamond center, 1.04ctw diamonds
set into 14kw gold. $2,495.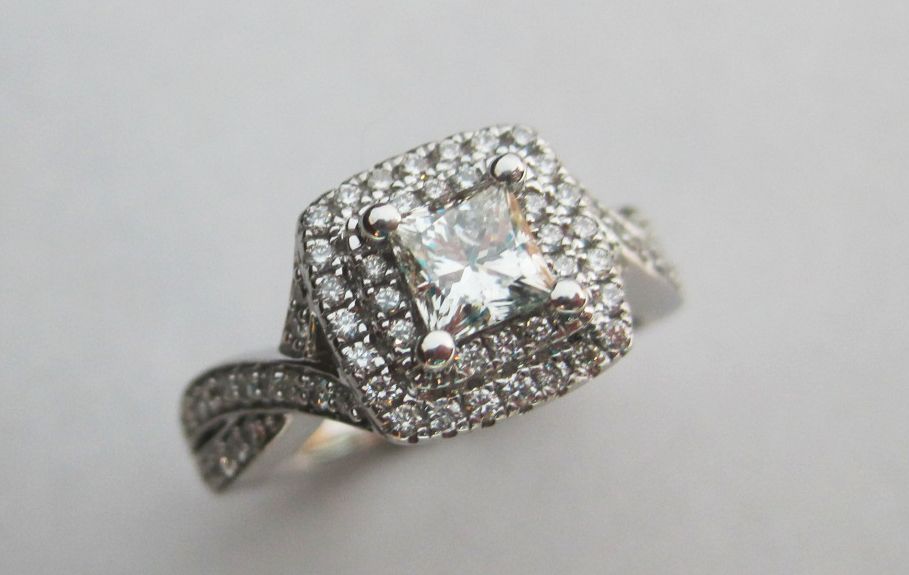 Looking for a wedding set for your stone? 
~We have over 25 of them to choose from~
Michael Christoff .63ctw diamond wedding set in 18kw gold.  $1,575.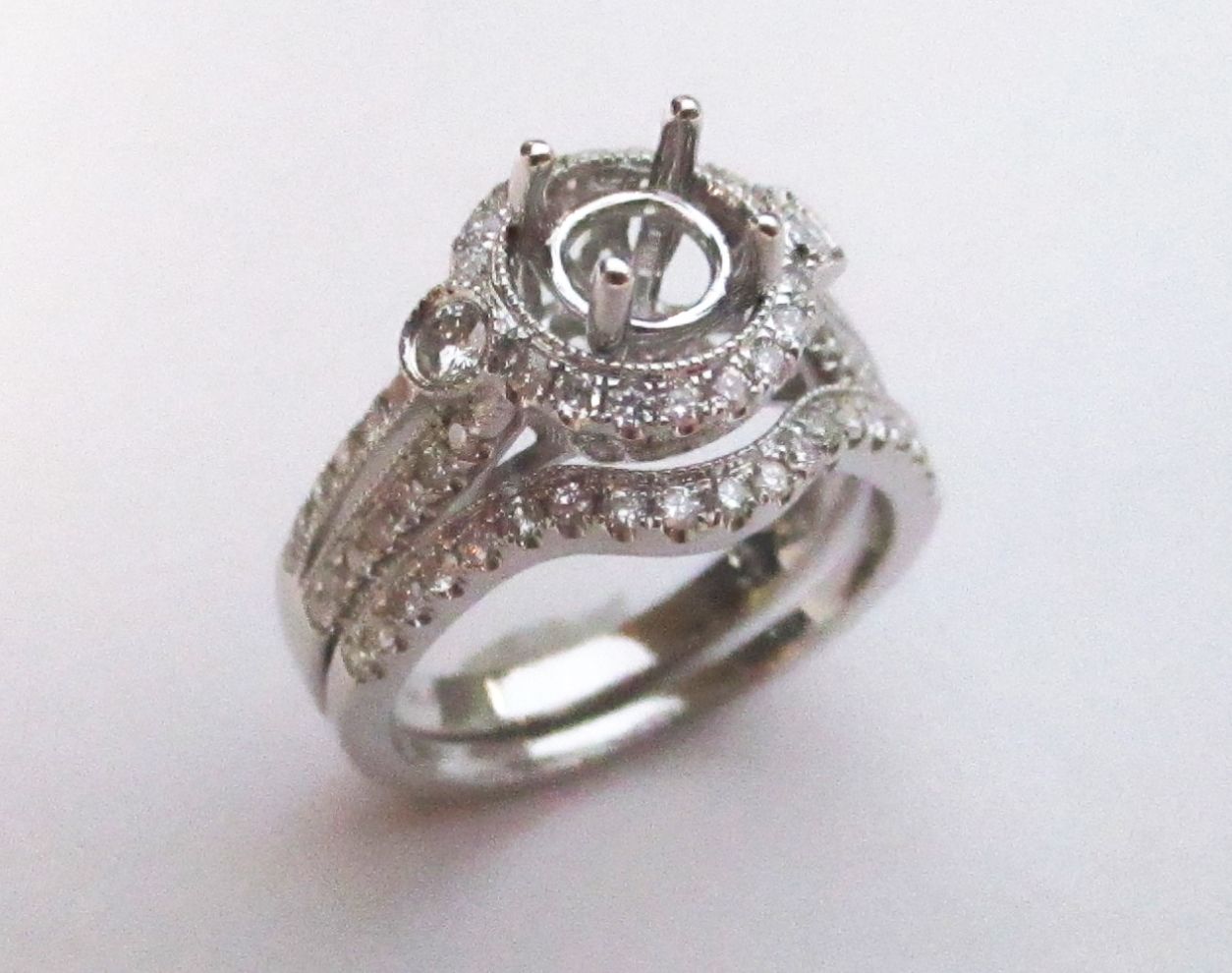 Michael Christoff .85ctw diamonds in 18kw gold.  $1,835.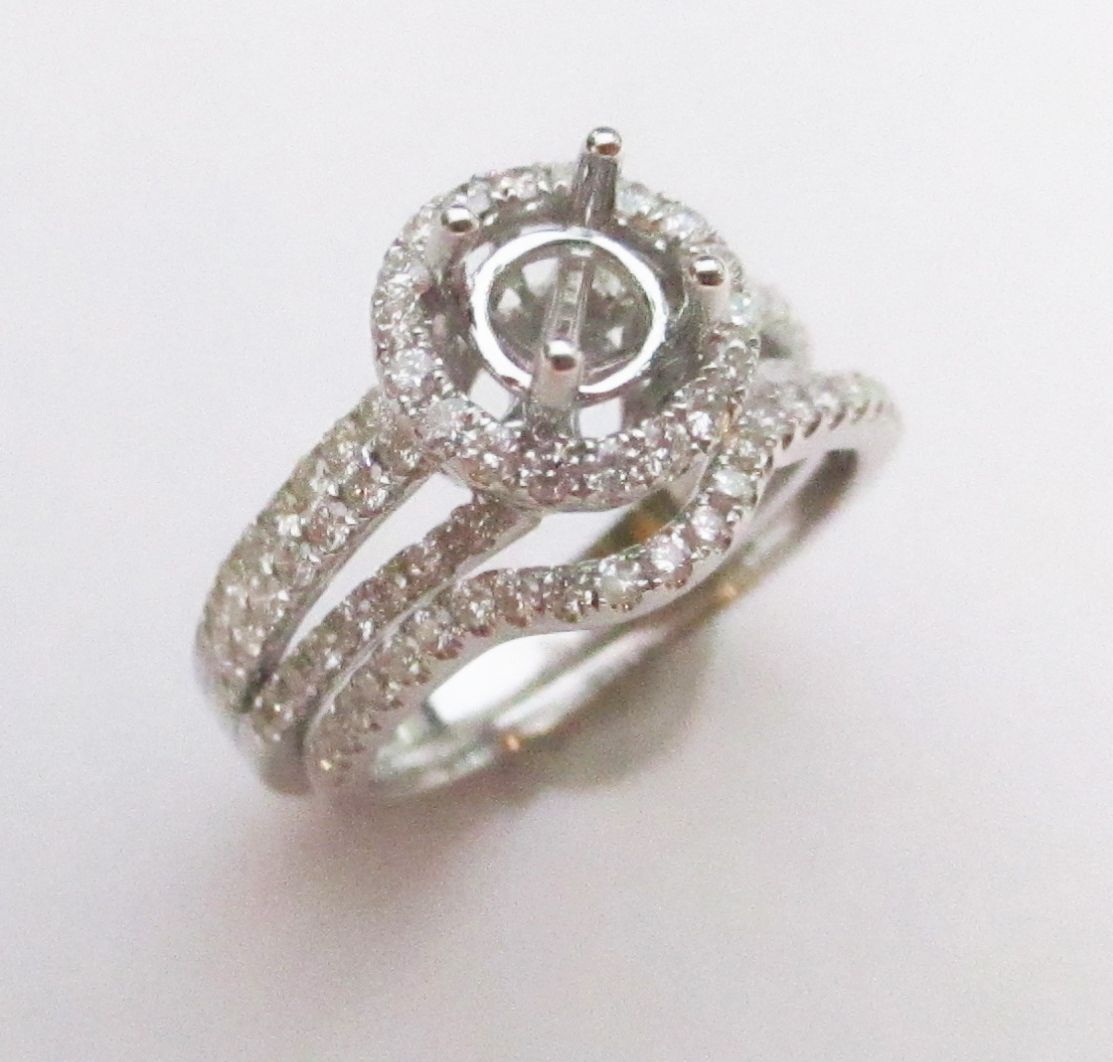 Studs or Dangles, you decide.
We love  these halo set diamond studs, .80ctw.  Only $2545.
 1ctw drop earrings in 14ky gold.  Only, $1,275.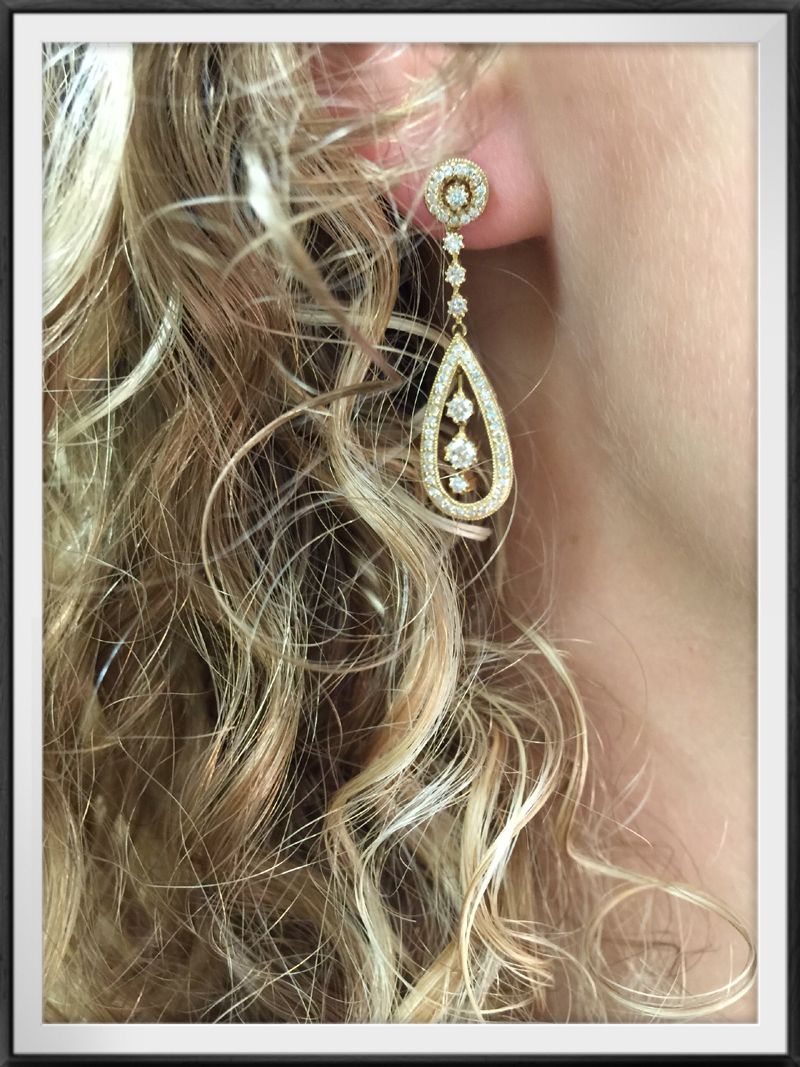 If there is one thing we can all agree on, it's saving money.
And your bucks always go further at Home Again & Lumina Gem.
Come see us this weekend!
Have a great weekend! 
INTERESTED IN CONSIGNING WITH HOME AGAIN?
Here is everything you need to know.
We accept items on consignment for a period of 90 days and
our consignors receive 50% of the selling price.
As a general rule, anything we accept must be in 'like-new' condition, less than 5 years old, and current in style; ie you could buy a similar item in an upscale furniture or décor store.
For larger items, such as a dining set or sofa, it is always best to email or bring in photos first to make sure we can accept it. Once we have accepted your item(s), if you need assistance bringing it to the store, we can recommend delivery companies for you to contact. Their rates vary based on the number of items and location, and typically start at $65.
If you have a large volume of merchandise, such as a model home or entire estate, one of our associates will be happy to conduct an on-site visit by appointment.
All items we accept are placed on our sales floor immediately,
so please make sure your items are thoroughly cleaned prior to bringing them in.
Here are a few more details about the items we accept.
Wooden furniture, including dining, bedroom and accent furniture, must be mostly solid wood with no missing hardware. It must be in excellent working condition, with only slight scratches or imperfections in the finish.
Upholstered items, such as sofas and chairs, must have no stains, rips, tears, odors, pet hair, noticeable fading and must be from smoke-free homes; in other words, in excellent condition. The age of the upholstery item we accept will generally be 5 years or less.
Decorative accessories, art and lamps must be clean, in excellent shape, and have no major chips, scratches or imperfections. We are always happy to accept 'knick-knacks' such as small picture frames, candlesticks, bookends, serving platters, etc.
We accept chandeliers on a limited basis if they are current in style and their original retail value was $500 or more.We accept holiday decorations on a very limited basis, and only if they are valued over $75. We accept patio furniture of all kinds provided that it is in excellent condition; ie no rust and the cushions must not have substantial fading and wear.
Sorry, we cannot accept the following items:
Antiques & collectibles
Traditional or 'country' style furniture
Window treatments, bedding or mattresses
Rugs
Full size beds
Furniture that must be refinished or repaired
China, silver, or crystal
Toys, juvenile furniture or juvenile art
Electronics or appliances
Clothing
We accept consignments Monday – Friday, 10am to 5 pm.
Consignments are accepted on Saturdays by appointment only.
INTERESTED IN CONSIGNING WITH LUMINA GEM?
Here is everything you need to know.
Lumina Gem offers the finest selection of consigned jewelry. Since we are a full-service jewelry store, we are able to knowledgeably evaluate your items and do the necessary cleaning and repair work to present your jewelry in like-new condition. This allows us to present your jewelry in pristine condition and get a higher amount for you.
When you consign with Lumina Gem your jewelry is offered in our heavily secured, fully-insured cases to hundreds of visitors each week. We take pride in our jewelry and offer our consignors the best location to sell jewelry with an educated staff, online jewelry store, social media exposure, and local TV and magazine marketing. An added benefit of consigning your jewelry with us is that you never have to jeopardize your personal safety by selling to strangers.
When you consign with Lumina Gem we provide you with a contract with full colored pictures of your items that indicates a fixed amount that you will receive once the item sells, not a percentage. This allows us to have periodic sales and promotions that does not affect the amount that you receive. We consign jewelry for a period of one year, and ask for a minimum consignment period of four months, to allow us to recoup our investment in cleaning, refurbishing and marketing of your jewelry.
In addition to consigning jewelry, we also offer a jewelry brokering service.  If you want a quick turnaround of cash for your jewelry, have inherited jewelry that you wish to liquidate, or have a style that we cannot sell easily in our cases, this may be a good option for you.  Here is how it works:  We offer pictures and a description of your jewelry to our network of wholesale jewelry brokers, and then communicate to you the highest offer we have received.  At that point, if you choose to sell your jewelry, our brokerage fee is 20% of the sales price.  Please understand that if you brokering your jewelry, you will receive a wholesale offer, not a retail offer.