And if saving money is not enough…
here are THREE MORE REASONS
to get HAPPY!
#1
FREE CANDY.
Hershey's kisses to be exact.
Guess the correct number of kisses in the jar
to win ALL the candy, plus a $100 gift certificate
to  Home Again! Drawing is February 13th!
(We will draw for the grand prize if there are multiple correct entries.
One vote per person.)
#2
FREE JEWELRY.
Enter our Addicted to Love
contest for the chance to win a brand new
band valued up to $1,000!
#3.
We are NOT JOKING.
WE
HAVE
NEVER 
HAD 
SO 
MUCH 
GOOD 
STUFF
IN
THE
STORE!
So get ready to do the HAPPY DANCE!
On with the show!
 Luxurious and brand new linen and hide chairs from Uttermost. These brand new chairs retail for $1054 each, our price $650 each. 33″ W. 
The dream maker…this cra-cra pretty hand-painted solid mahogany chest
by Guild Master is a splurge at $1295, but aren't you worth it? 48.25×20.5×37.5.
By 4-Seasons Casual, a great name in quality upholstery, this lovely soft
stripe sofa is a steal… it retails for $2,500, our price $995.
In excellent condition. 84″ W.
Asian influences are BACK IN STYLE!  Come get this lovely
accent chest for just $265. 40x12x36. 
ROOM MAKERS!  From Pasha, these brand new market sample chairs retail for $658 each, our price, $495 each.  30.5″ W.
This exqusite mirrored chest by Sterling retails for $1370, but it has a very small chip near the bottom, so it's PRICED TO MOVE at $495. 40.5×22.25×40.
These neutral slipper chairs from Best are at home in
any room of the house!  $425 each. 24″ W.
We LOVE this desk in solid wood with
handpainted accents, $295. 46″ W. 
From DREXEL HERITAGE, this down filled single cushion sofa is in like new condition, and is an absolute STEAL at $995.  Compare at $5,000+. 84″ W.
Coordinating tufted chair, also from Drexel, $425. 37″ W.
We have a PAIR of these brand new SWIVEL CHAIRS
from Best, $575 each. 31″ W.
PUG-ILICIOUS lamps hand-crafted by a local artisan,
your choice $145 each. 22″ H.
So elegant!  Asian inspired chest, $450. 34x17x30. 
THIS WILL NOT LAST.
Sensational and EXTRA LARGE brand new 4-piece sectional by Pasha in soft ultrasuede blue.  Retail is $3800, our price, $2495 including ottoman. 98×146.
Uttermost bonanza!  Exqusite gold bamboo floor lamp with black shade and lucite base, $285. Coordinating end table, $225. 19″ diameter.  
We also have two matching tall buffet lamps in the same style
for $195 each. Aren't they GORGEOUS?? 37″ H.
One of our most popular chairs…the look and comfort is large, but the overall scale is small, $425 each. 28.5″ W. 
Another SOLID desk, this one in a plantation style, $445. 60x30x31. 
From Uttermost, this Lane chair in black
retails for $977, our price, $495. 31″ W. 
This amazing designer lamps actually have genuine green fossilized stone accents…so striking.  $245 each. 32.5″ W.  
From Uttermost, the retail on this ON TREND three teired console in gold is $548, our price, $425.  Brand new showroom sample.  46x14x36.
We've had this large scale iron fish on wood before, and it flew out of here…
it's coastal, urban and rustic all on one place! $295. 40″ Sq. 
From Stein World, this super fun wooden red console retails for $672,
our price, $495. 48×15.75×37. Brand new market sample.
Trio of red barstools with espresso legs, $125 each,
not sold separately. 30″ H.  
The consignor paid $2,500 for this signed Pietri coastal scultpure,
it can be yours at Home Again for $495. 30″ H.
Fun birds for your tropical themed space…$65 each. 28×34.
An easy way to introduce some gold to your space, 
medium accent table, $125, 16.75″ diameter.
Larger accent table, $175, 19.5″ diameter.
More coastal art, the color is vibrant, but the scene is
serene, just $65. 30.5×37. 
From Crate & Barrel, this gray sectional in super great condition
retails for $2700, our price, $995. 108″ W.   
Okay, this is a bit pricey, but it is a STUNNER.  Larger than it appears in the photo, this faux bambook tall tray table in gold lacquer would make a magnificent bar, $395. 32×18.
This is the coolest set; it has traditional lines, but is finished with soft aqua fabric and washed wood frames.  This settee retails online for $1538, our price $675. 54″ W. Bright coral pillows, $16 each.
Brand new market sample.
Check out the coordinating chair, retail price, $1045,
our price $475. 30″ W.
Look at the contrasting fabric on the back of the settee and the chair!
And we have the square ottoman, too!   Use it with the set above, or all
on it's own to add punch to your decor.  $265. 36″ Sq.  
From Uttermost, this stair-step style table in distressed aqua retails
for $649,  our price, $245. 31×10.5×31.5.
A cute and very current accent chair in ivory linen, $265. 34″ W.
We have a PAIR of these nice Key West
inspired prints, $65 each. 30.5×37. 
A one of a kind piece from Bassett, it is a sample of a new finish
they will be debuting soon,  $495. 37x18x37.
We have a PAIR of these awesome geometric glass top tables
from Uttermost.  They retail for $218 each, our price, $145 each. 16.25″ Sq.
LUXURIATE in this pale purple chaise lounge in like-new condition.
$295. 74″ long. 
Need a cabinet with some POP?  Here you go!
 $395. 36×15.75×37. 
Equestriennes, this large horse sculture is for you!  $250. 23×25. 
A sweet accent table for an even sweeter price…just $145. 32x19x30.
DO NOT WAIT UNTIL SPRING TO SCORE THIS DEAL!
Absolutely GORGEOUS patio set in faux bamboo cast aluminum, $795.
Priced to reflect slight wear on the cushions. 86″ table.
We also have the matching double chaise, also in great condition,
a steal at $595. 52″ W.
Did you LOVE this week's show???  We hope so…
but there is even more to love in the store!  
We are PACKED.  Come see us.
LOVE Pillow, $14.
The FUN just keeps on coming!  
JOIN THE ADDICTED TO LOVE CONTEST
TO WIN A BAND UP TO $1,000!
WINNER Announced February 13th on Facebook at 11:00AM
1.  Like Lumina Gem on Facebook
2.  Upload your Picture on Our Facebook Page
3.  Tag @LuminaGem and 3 Friends to Join the Fun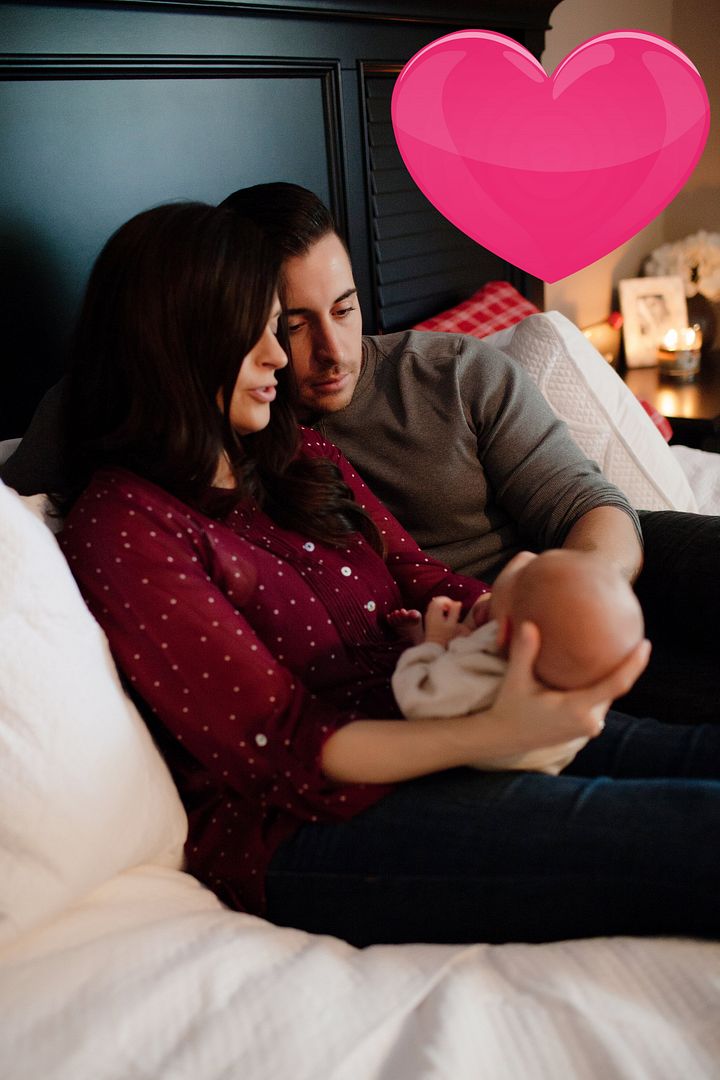 Some ladies love chocolate, others adore flowers…but
ALL THE LADIES LOVE JEWELRY!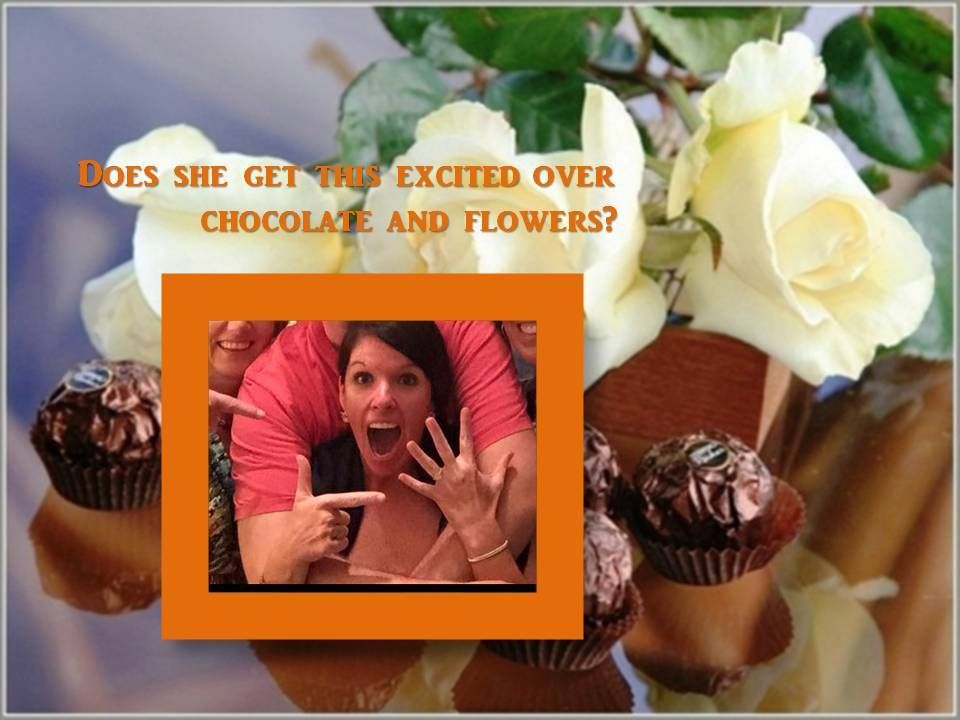 Morganite is the official stone of LOVE.
We have the perfect piece of jewelry for the LOVE of your life.
Sale prices range from $945 to $1,735.
What's worth more than gold?
14k yellow gold woven 7.5 inch bracelet weighing 23 grams.
On Sale $1,575.
18kyg braided band. Only, $165. Green and pink tourmaline pendant. Only, $425. 14kyg 17.75 inch box chain. Only, $145. Sterling silver and 14kyg plated diamond ring. Only, $165.
Trust us, she LOVES SLANE.
 Sea pod earring, $225. Medium two tone enhancer, $595.
Retired, Slane "fenestra" diamond omega back earring. On sale, $333.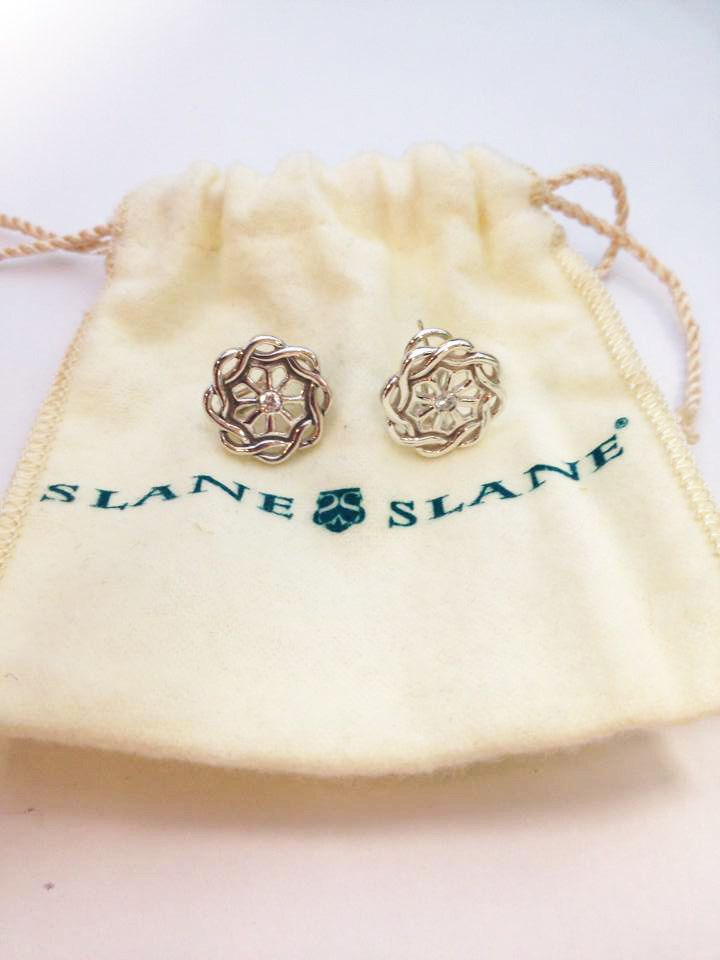 All Tiffany in this picture come with original packaging.
 ON SALE!
Flirty, diamond and platinum bangle. Retail, $5,200. Now $3,395.
"Jazz" graduated diamond platinum necklace. Retail, $2,150. Now $1,015.
Silver toggle, O-link necklace, 16 inch. Retail, $450. Now $250.
RARE, vintage 14mm howlite bead necklace, 16 inch. Now $1,015.
We have the perfect Valentine's Day gift for less at Lumina Gem.
Tiffany & Co. classic bead bracelet with pouch, 7.5 inches.
Retails for $250, buy it here for $150.
This David Yurman two tone double X cuff wont last long. Only, $745.
Sterling silver and 14k yellow gold David Yurman ring. Only, $245.
Ladies, don't forget about your men.
Raymond Weil parsifal two-tone watch on sale for only $755.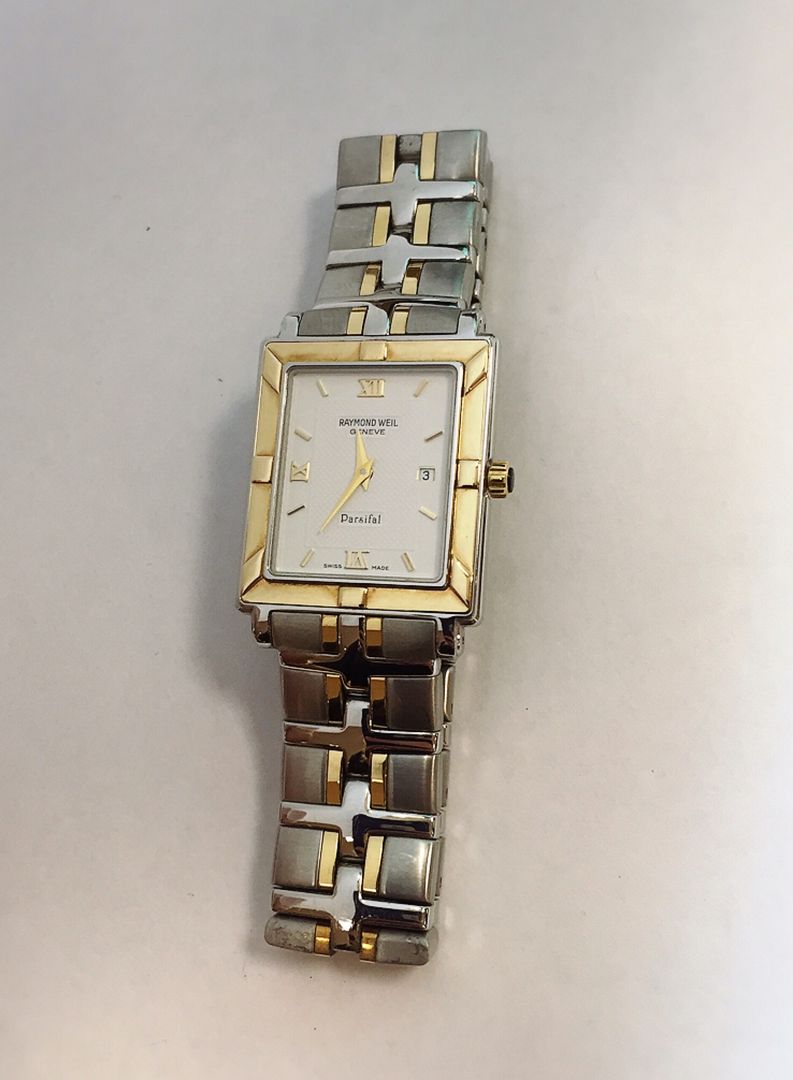 Diamond and sapphire necklaces will make her shout with GLEE,
sale prices range from $995 to $1,275.
Classic diamond necklaces for the classic beauty in your life. Sale prices range from $465 to $1,015.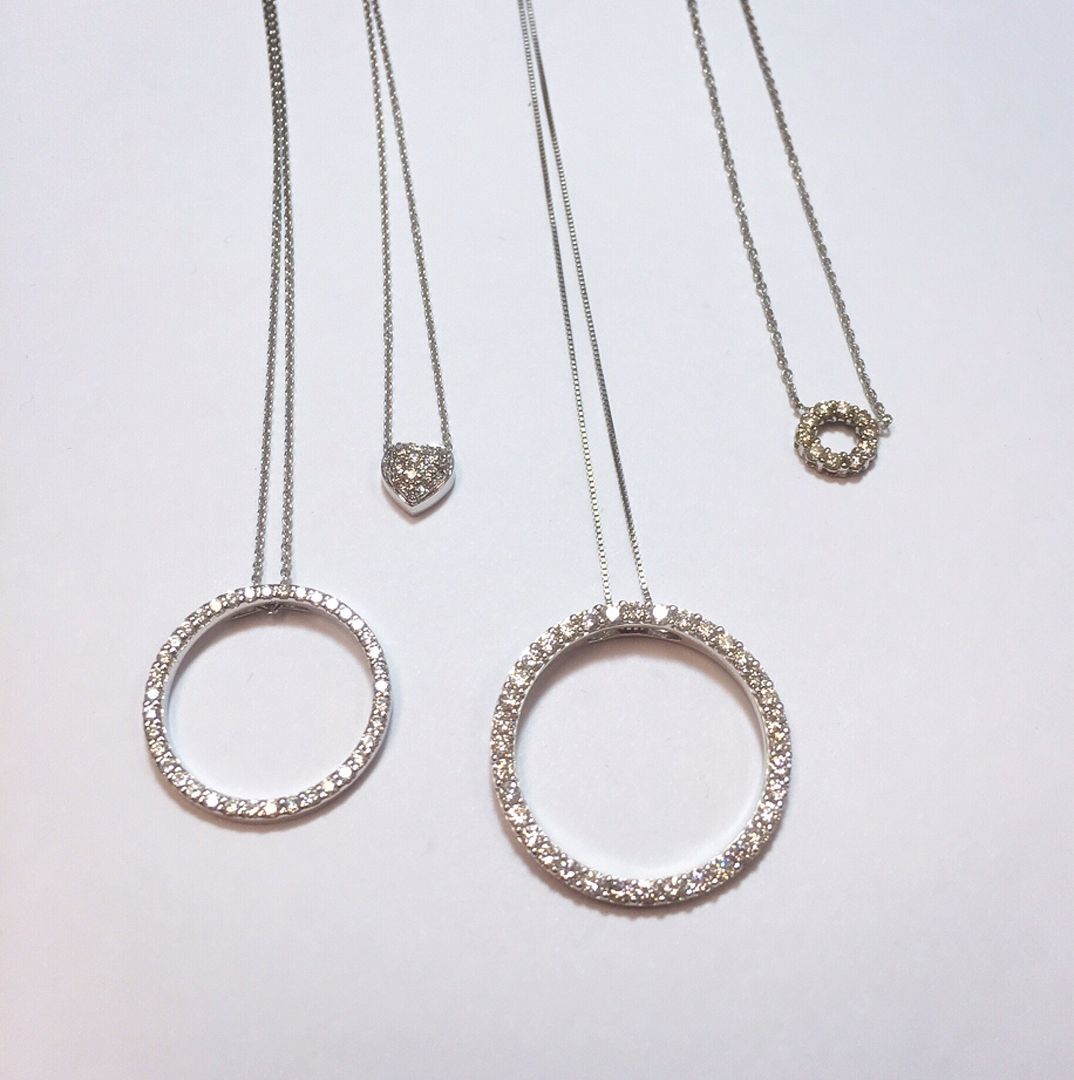 Designer hearts for Valentine's day!
Judith Ripka bracelet $45.
Judith Ripka green amethyst diamond heart enhancer $250.
Tiffany heart ring $105.
Asch Grossnardt Picasso slide pendant $525.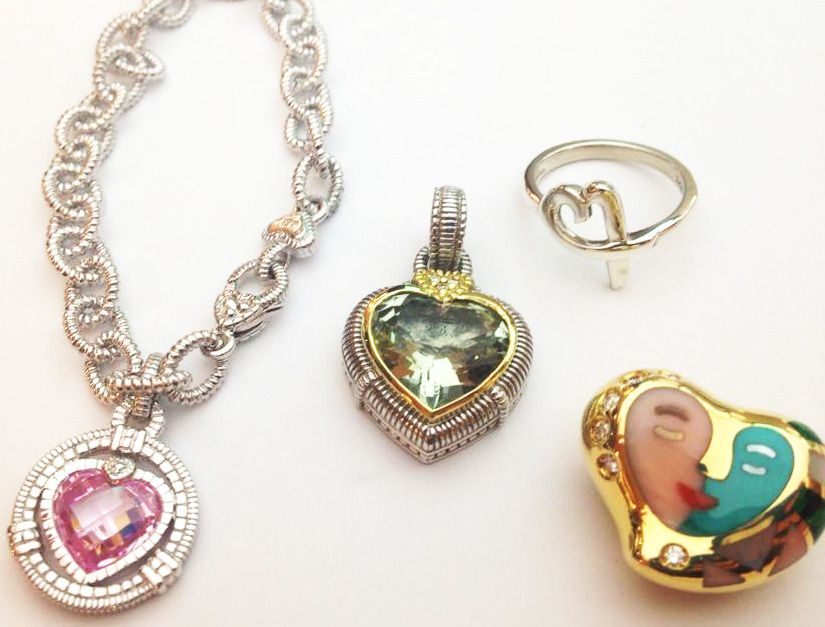 Left to right, some lovely choices that she will love! 
Mesh necklace in 14ky gold, 17 inch. Sale price $425. 
Judith Ripka ring with heart charm. Sale prcie $55. 
Alternating small and large circle link necklace in 14ky, 52 inches.
Sale price $845.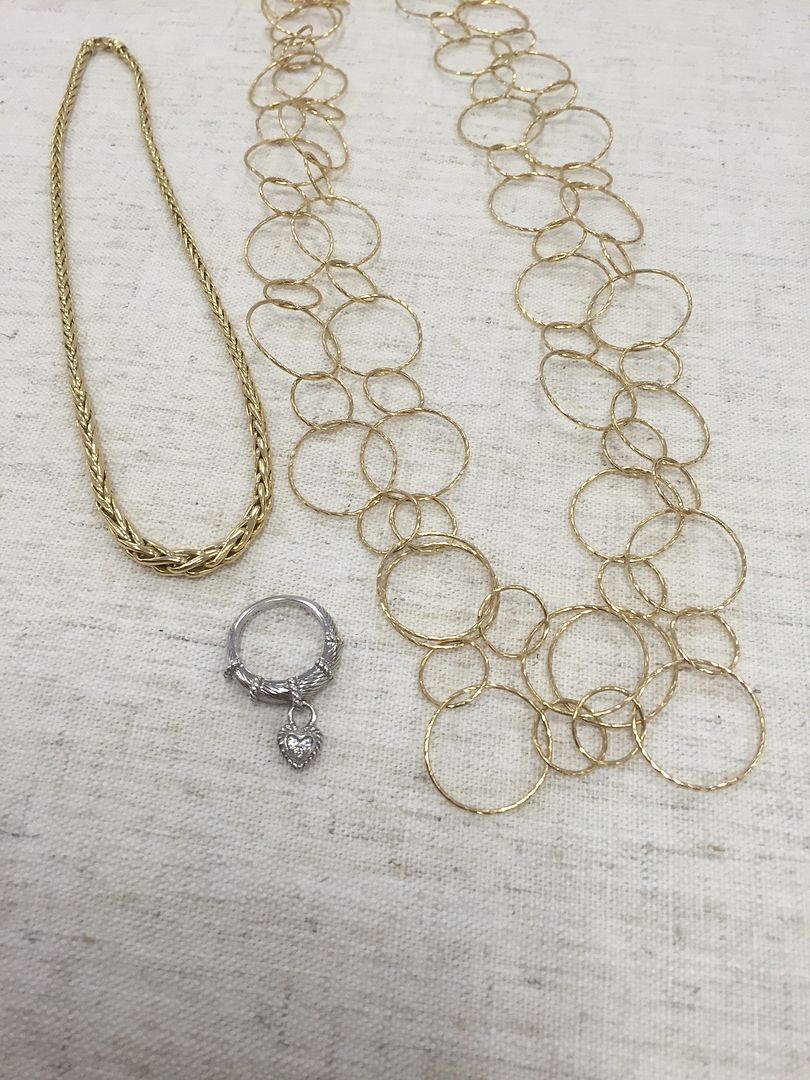 Another "ADDICTED TO LOVE"  CONTEST entry!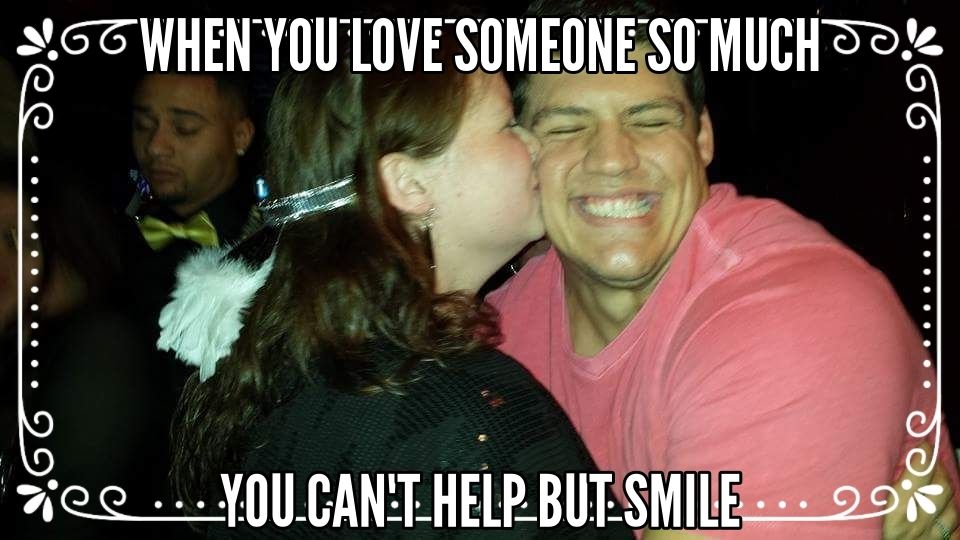 David Yurman double cross, 10mm cuff. $745. 
David Yurman, metro cable ring. $245.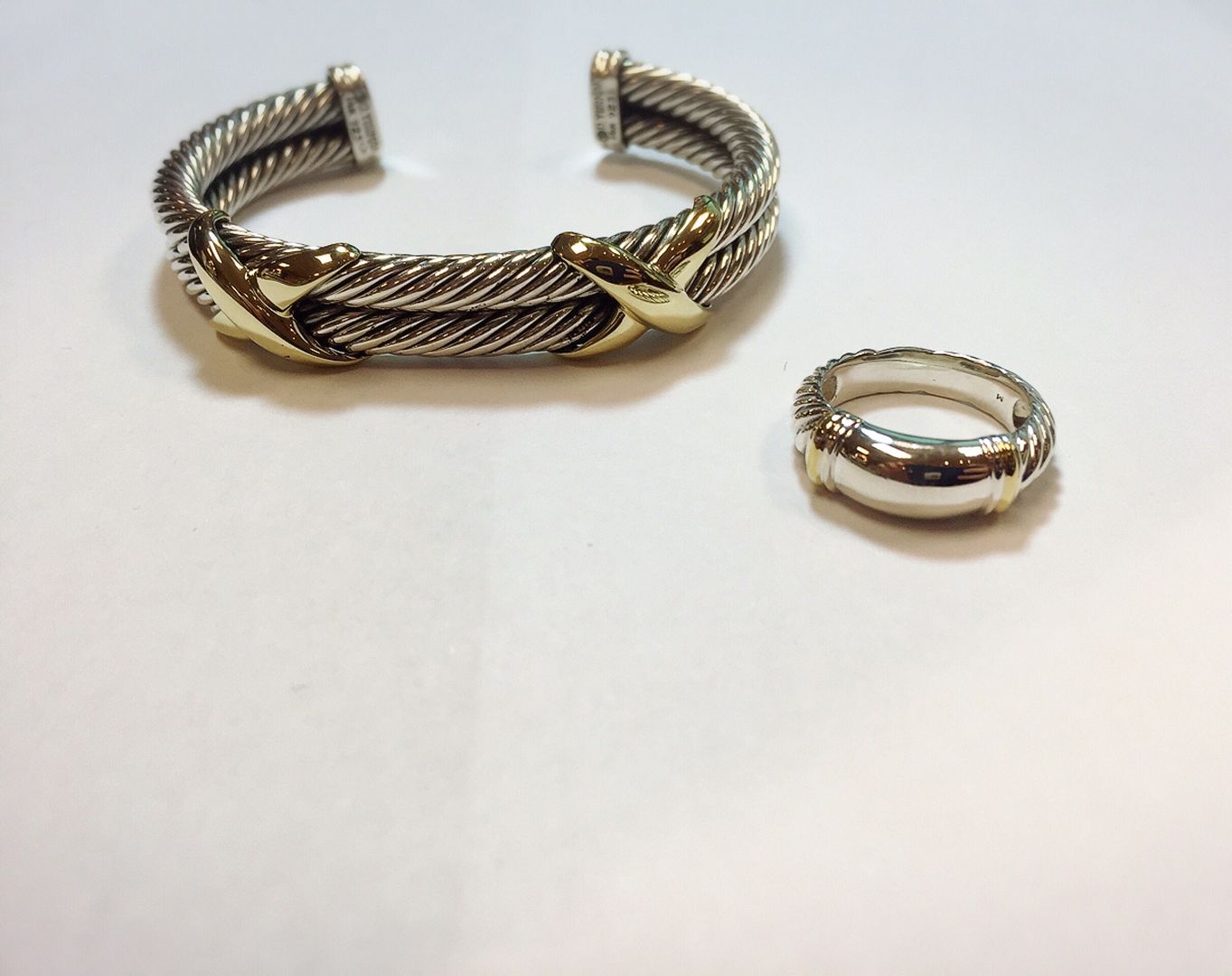 Petite wheaton David Yurman diamond ring, size 5.25. Only, $335.
David Yurman citrine ring set into solid 14ky gold with
sterling silver band. Only $525.
These rare David Yurman diamond cable hoops are only $385.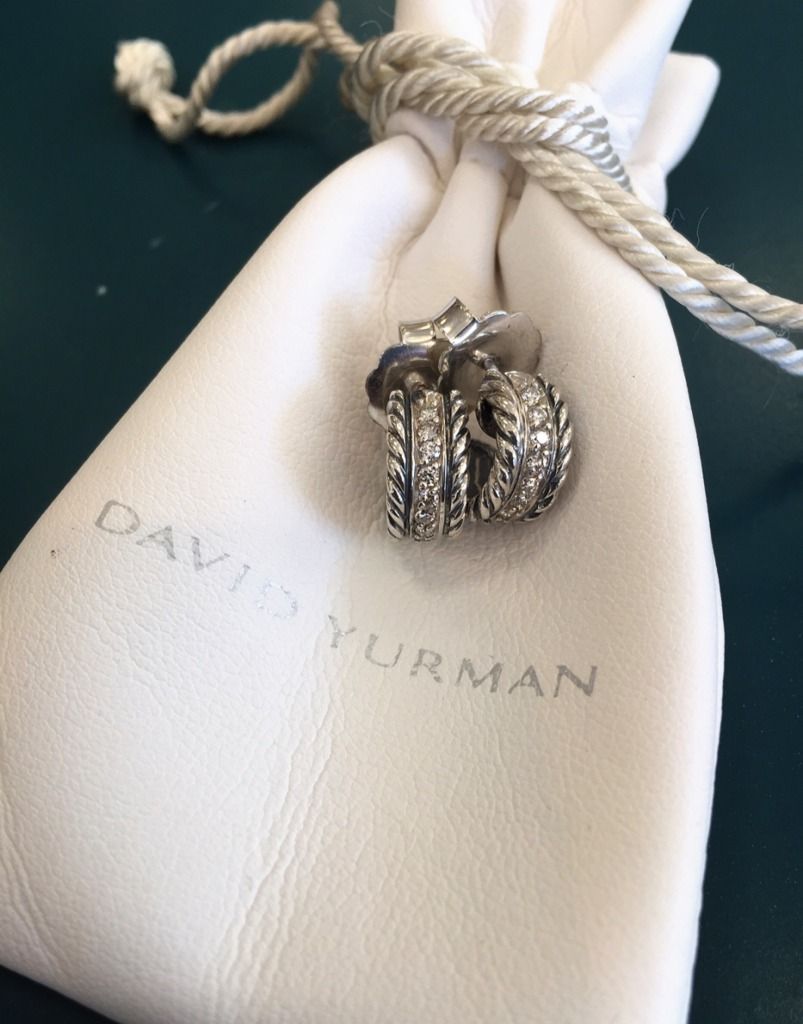 Amethyst is the Februrary birthstone.
David Yurman amethyst earrings. Only, $355.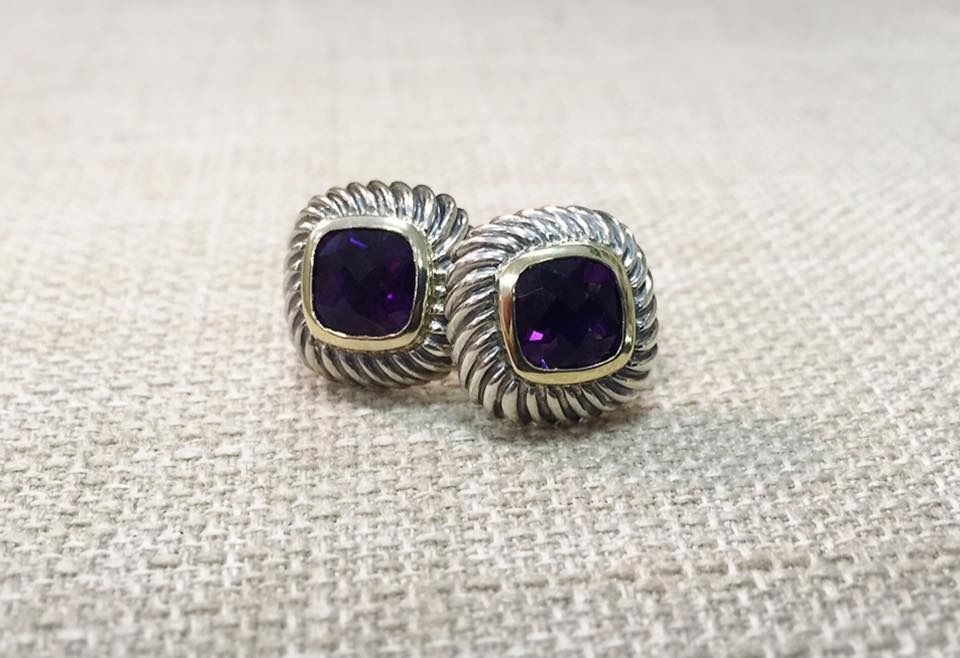 Designer triple X emerald cuff, 4.5mm in 14ky and sterling silver. $425.
Antique three strand AAA akoya pearl and diamond open cuff in 18ky gold, 3/4 inch in width. $1,495.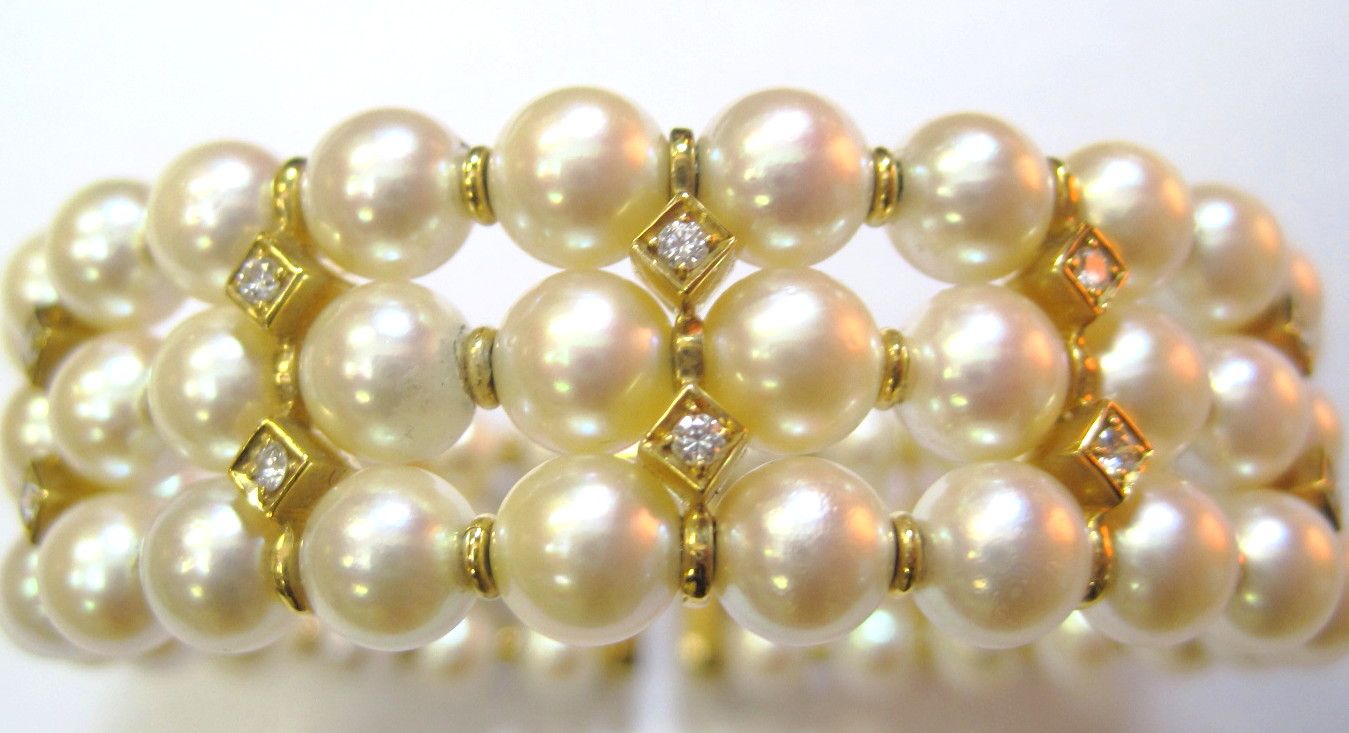 All of our new bands are 25% off.  From $395 to $1,645.
 These unique colored stone and diamond bands are perfect for
Valentine's day.  Prices range from $545 to $1,575 on sale.
This 2ctw diamond band is part of our BIG sale! Only, $1,595!
.50ctw ruby princess cuts set into a hand made band accented by .85ctw diamonds in 18kw gold.  Only $1,525.
We're TICKLED PINK to see the photos that people are posting for the "Addicted to Love" contest…
please keep them coming!  
See our facebook page for all the details.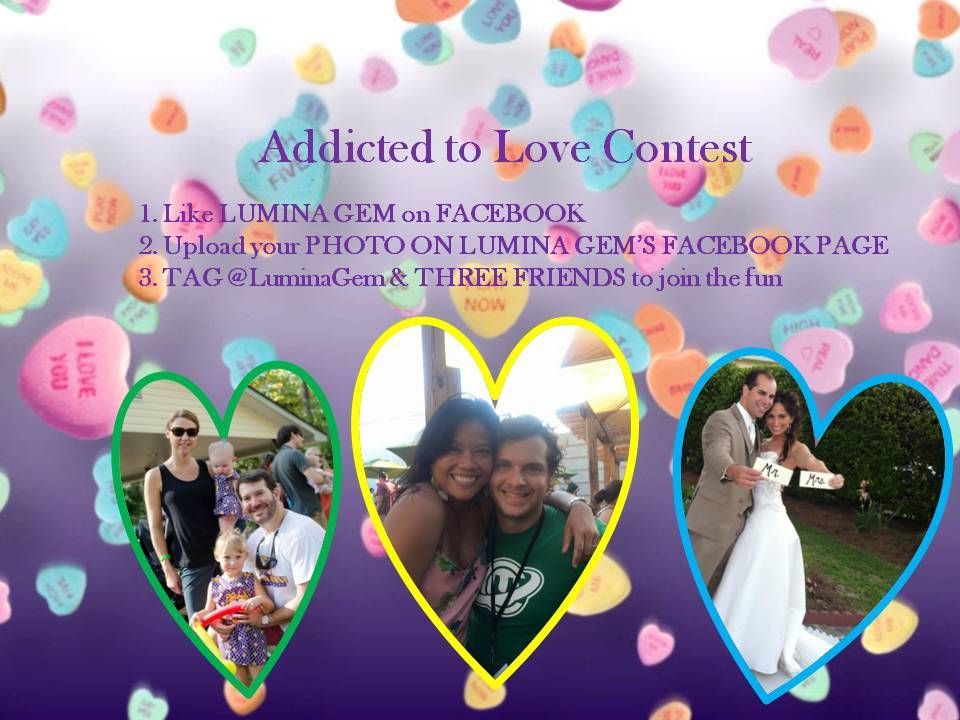 Thanks for reading our email…we hope you will come
GET HAPPY
with us this weekend!
~~~~~~~~~~~~~~~~~~~~~~~~~~~~~~~~~~~~~~~~~~~~~~~~~~~~~~~~~~~~
~~~~~~~~~~~~~~~~~~~~~~~~~~~~~~~~~~~~~~~~~~~~~~~~~~~~~~~~~~~~~~~~~~~~
INTERESTED IN CONSIGNING WITH HOME AGAIN?
Here is everything you need to know.
We accept items on consignment for a period of 90 days and
our consignors receive 50% of the selling price.
As a general rule, anything we accept must be in 'like-new' condition, less than 5 years old, and current in style; ie you could buy a similar item in an upscale furniture or décor store.
For larger items, such as a dining set or sofa, it is always best to email or bring in photos first to make sure we can accept it. Once we have accepted your item(s), if you need assistance bringing it to the store, we can recommend delivery companies for you to contact. Their rates vary based on the number of items and location, and typically start at $65.
If you have a large volume of merchandise, such as a model home or entire estate, one of our associates will be happy to conduct an on-site visit by appointment.
All items we accept are placed on our sales floor immediately,
so please make sure your items are thoroughly cleaned prior to bringing them in.
Here are a few more details about the items we accept.
Wooden furniture, including dining, bedroom and accent furniture, must be mostly solid wood with no missing hardware. It must be in excellent working condition, with only slight scratches or imperfections in the finish.
Upholstered items, such as sofas and chairs, must have no stains, rips, tears, odors, pet hair, noticeable fading and must be from smoke-free homes; in other words, in excellent condition. The age of the upholstery item we accept will generally be 5 years or less.
Decorative accessories, art and lamps must be clean, in excellent shape, and have no major chips, scratches or imperfections. We are always happy to accept 'knick-knacks' such as small picture frames, candlesticks, bookends, serving platters, etc.
We accept chandeliers on a limited basis if they are current in style and their original retail value was $500 or more.We accept holiday decorations on a very limited basis, and only if they are valued over $75. We accept patio furniture of all kinds provided that it is in excellent condition; ie no rust and the cushions must not have substantial fading and wear.
Sorry, we cannot accept the following items:
Antiques & collectibles
Traditional or 'country' style furniture
Window treatments, bedding or mattresses
Rugs
Full size beds
Furniture that must be refinished or repaired
China, silver, or crystal
Toys, juvenile furniture or juvenile art
Electronics or appliances
Clothing
We accept consignments Monday – Friday, 10am to 5 pm.
Consignments are accepted on Saturdays by appointment only.
INTERESTED IN CONSIGNING WITH LUMINA GEM?
Here is everything you need to know.
Lumina Gem offers the finest selection of consigned jewelry. Since we are a full-service jewelry store, we are able to knowledgeably evaluate your items and do the necessary cleaning and repair work to present your jewelry in like-new condition. This allows us to present your jewelry in pristine condition and get a higher amount for you.
When you consign with Lumina Gem your jewelry is offered in our heavily secured, fully-insured cases to hundreds of visitors each week. We take pride in our jewelry and offer our consigners the best location to sell jewelry with an educated staff, online jewelry store, social media exposure, and local TV and magazine marketing. An added benefit of consigning your jewelry with us is that you never have to jeopardize your personal safety by selling to strangers.
When you consign with Lumina Gem we provide you with a contract with full colored pictures of your items that indicates a fixed amount that you will receive once the item sells, not a percentage. This allows us to have periodic sales and promotions that does not affect the amount that you receive. We consign jewelry for a period of one year, and ask for a minimum consignment period of four months, to allow us to recoup our investment in cleaning, refurbishing and marketing of your jewelry.
In addition to consigning jewelry, we also offer a jewelry brokering service.  If you want a quick turnaround of cash for your jewelry, have inherited jewelry that you wish to liquidate, or have a style that we cannot sell easily in our cases, this may be a good option for you.  Here is how it works:  We offer pictures and a description of your jewelry to our network of wholesale jewelry brokers, and then communicate to you the highest offer we have received.  At that point, if you choose to sell your jewelry, our brokerage fee is 20% of the sales price.  Please understand that if you brokering your jewelry, you will receive a wholesale offer, not a retail offer