Brrrrr…the weather outside is frightful…
But this week's bargains are
 OH SO DELIGHTFUL!  
Check out our ab-fab new goodies…and get your
home COZY for the winter ahead!
This table and 8 chairs by LEXINGTON is the cat's meow!  Just one of these chairs retails for over $685, we have the entire dining set set for only $1695.  59″ diameter.
Look at the upholstery on back of the chairs…
 you could go crazy with all the fun colors!
Equally as stunning…dramatic lighted china cabinet also from Lexington.
It retails for $2200+, our price, $995. 38.25″ W. 88.25″ H. 
The good looks just keep on coming… koi art, $292., 37″ sq.
king linen headboard, $295, turquose lamps, $125 each, 25″ H.,
white dresser, $395. 42x12x36. 
We have 4 of these super functional dining chairs. They are slipcovered in a cotton/twill which allow for easy cleaning and are on casters too! They retail at a local high-end furnishing store for $600 each, the Home Again
price is $225 each. Striped lumbar pillows, $12 each.
RICH is how to describe this oversized coffee table with a marble shelf,
$395, 55×34.5.  Matching round end table also available.
Neutral cowhide rug, $175. 83×105. 
Want to add some gold accents to your home?  Classic oval coffee table $195! 45.5″ W. Flying red pig, $28. 
Man-o-man, these white designer lamps are red hot!
 $145 each. 30.5″ H. 
Good looks are everywhere in the store…taupe club chairs, $445 each,
30″ W.  Golden  hexagon coffee table, $295.
Sorry, the blue and white box is sold. 
The matching console to the coffee table above…we love it!  $275. 48″ W. 
Classic wooden chair, perfect for any room in the house. $145. 27″ W. 
The every useful bench for the foot of your bed, in dark espresso,
$245. 48×18.
Wow, we love this one…the washed finish makes it current, the geometric panels on the door in black make it sleek!  $875. 60×14.5×36.
DIVE IN!  Whimsical lady diver canvas, $52. 35″ Sq. 
Want an elegant chair?  Here you go!  Solid wood carved frame
with leopard upholstery, $350. 34″ W. 
Handy-dandy iron console with a delicate bird motif and
demilune glass top, $82. 30″ W.
In like-new condition, take home this dual reclining loveseat
in durable sage for only $295. 68.5″ W. 
Team up the loveseat with this paisley Haverty's chair with sage,
red and gold for only $245 and you're good to go! 37″W.
Up to the minute current console table with drawers and shelf, $395. 48x19x30. 
Another glamorous chair in carved solid wood…
notice the great lines.  $275. 23″ W. 
Look at the ornate design on this elegant
tray top side table, $165. 32×20. 
This is so cool…it's a MAGNET BOARD!  
Get organized in style! $195. A sizeable 31×53. 
Trays are so useful and anchor tablescapes so well.  
Medium, $23,  large, $28. 16.25″-18.5″
Yay!  A new shipment of BEST CHAIRS is in!  
This luscious tufted chair and ottoman is $645.  
An additional chair is also available at $495. 32″ W.
This floral art canvas is unbelievably life-like…we love it, $65. 40×30. 
As always, we have great accents for your beach home!
 WB sign, beach-gear rack, $35 each. 
Tea anyone?  We don't take  much juvenile furniture, but how could we
resist this PRECIOUS little girl size table and chairs! $95. 20.5″ diam.
Formal or casual, you decide. Buttery yellow swivel chairs with a gorgeous tonal geometric sheen, new from Best at $445 each. 30″ W.
Here's a closer look at the faric.
These will sell so quickly…phone orders accepted!
 Medium, $95, large, $125. 15-17″ Di. 
ON SALE!  This Shermag set with table and 8 chairs retails for $2785,
it is now reduced to just $795!  SCORE!  
There are times when you just need a small little accent table to set a drink or your reading glasses…and this little guy is a stunner! $32. 11×20. 
By Bob TImberlake, this solid wood map chest in excellent condition
will not be here long! $425. 40.5″ Sq. 
We are showing this awesome shabby dining table as a round, but we have the 19.25″ leaf to also use it as an oval.  In an expertly refinished cream shabby finish, $895. 
We like this pretty petite-scale parquet top dining table,
and it's a BARGAIN at $145. 40.5×31.5.
Attractive and comfortable saddle style barstools. The warm wood tone with the navy and silver nailhead compliments each other so well.
Two available, $92 each. 30″ H.
The picture is not great, but these frame shells in a washed white
frame are super rich looking, $125. 31.5″ Sq. 
These space-saving recliners from Best are such a breath of fresh air from traditional over-stuffed recliners. They are sleek modern and most importantly, comfortable. 2 available in a crisp white, $575 each. 31″ W.
ARE YOU ADDICTED TO LOVE?
It's time to get COZY next to the one you love and snap a picture…
OUR "Addicted To Love" contest is happening NOW!
"Love is a Wonderful Thing"
Rules are simple:
1.  Like LUMINA GEM on Facebook.
2.  Post your favorite picture of you and your sweetie and tag @LuminaGem.
3.  Tag 3 other friends that you think would like to join the contest.
(in order to be entered in the drawing you must do the above 3 things)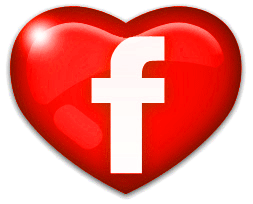 One lucky winner will be chosen Saturday morning 2/13/2016, the day before Valentine's Day.
You will WIN any in-stock band up to $1,000
This could be you!
We are fully stocked with an assortment of bands for the Addicted to Lovecutest couple contest. Don't miss the opportunity to win!
All new designer bands are 25% off right now.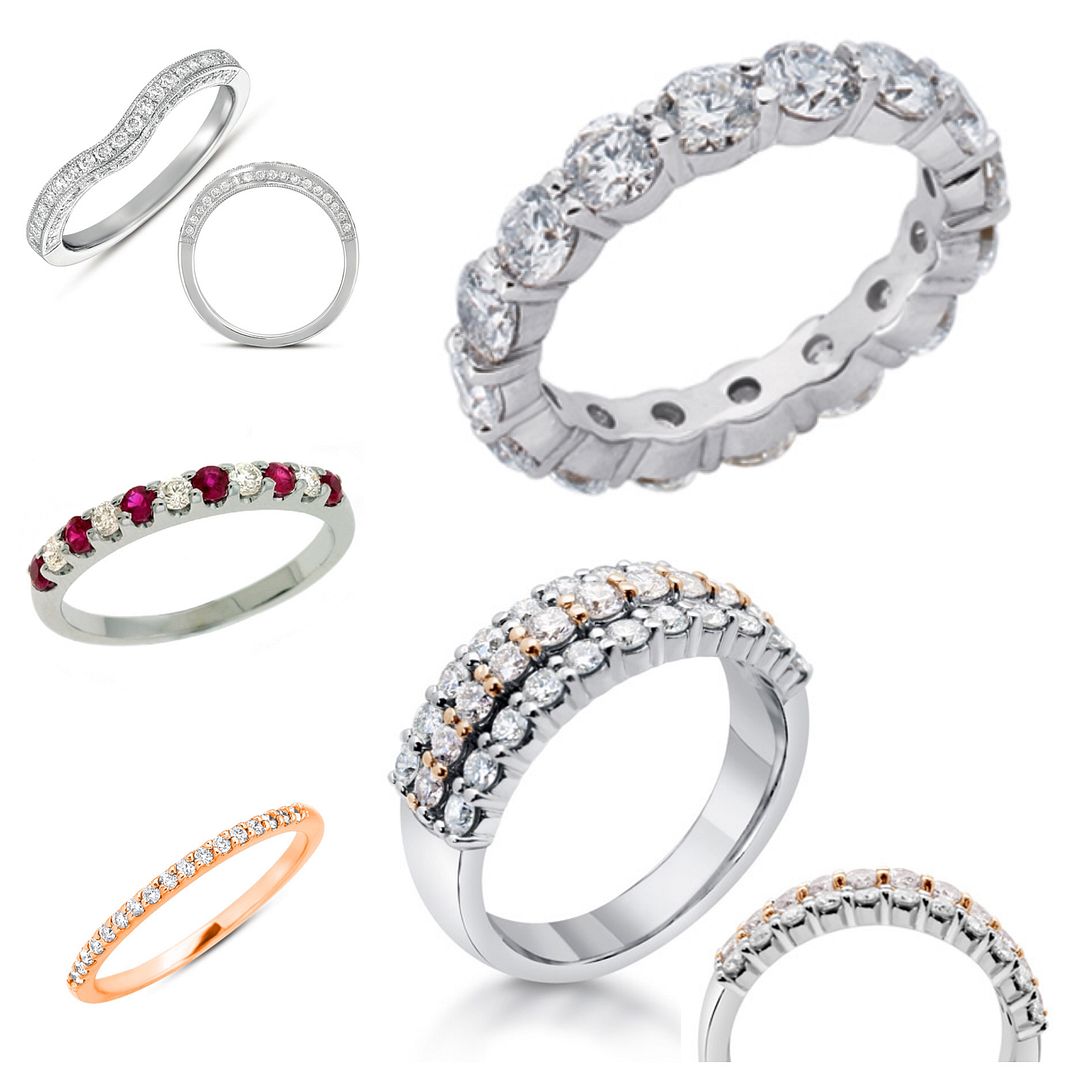 This is just a glimpse of what is in store…
~New on Consignment~
4ctw, VS clarity, F color, emerald cut diamond eternity band in
platinum and palladium. Size 6.5. $7,995.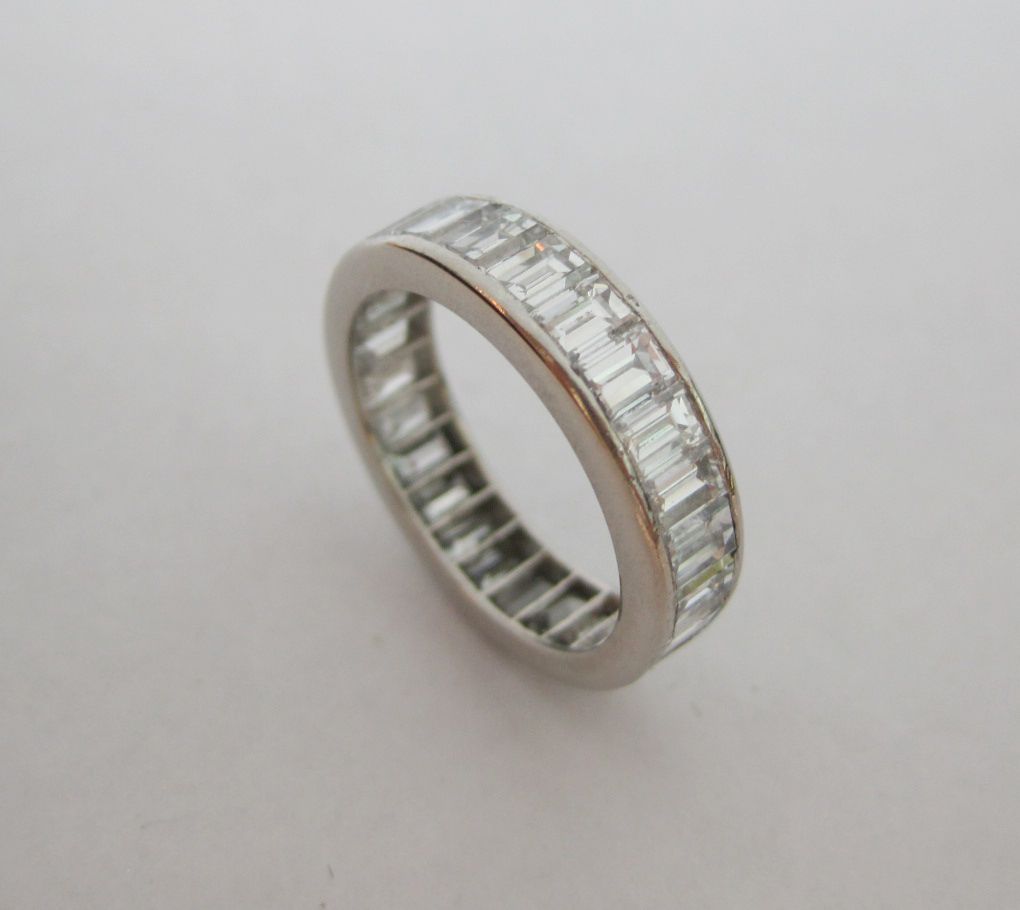 John Hardy Kali Elliptical Trio necklace with pouch,
16 inches. Only $495.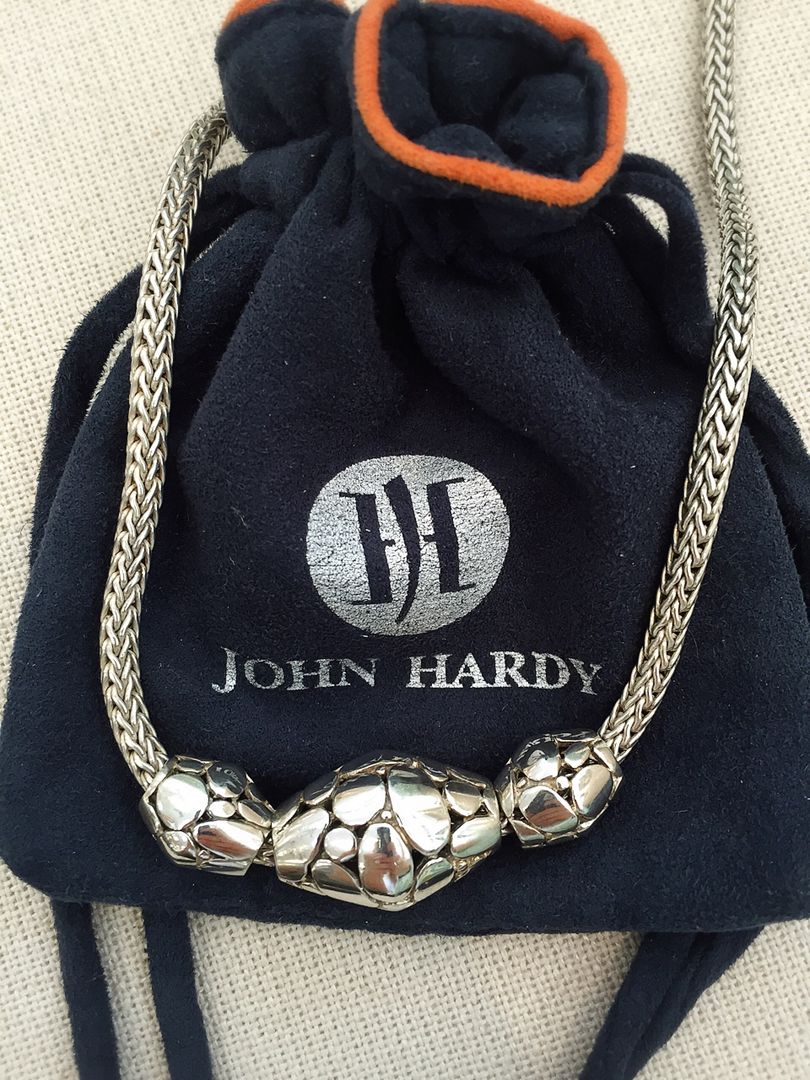 Classic, David Yurman diamond cable
half hoops with pouch.  $455.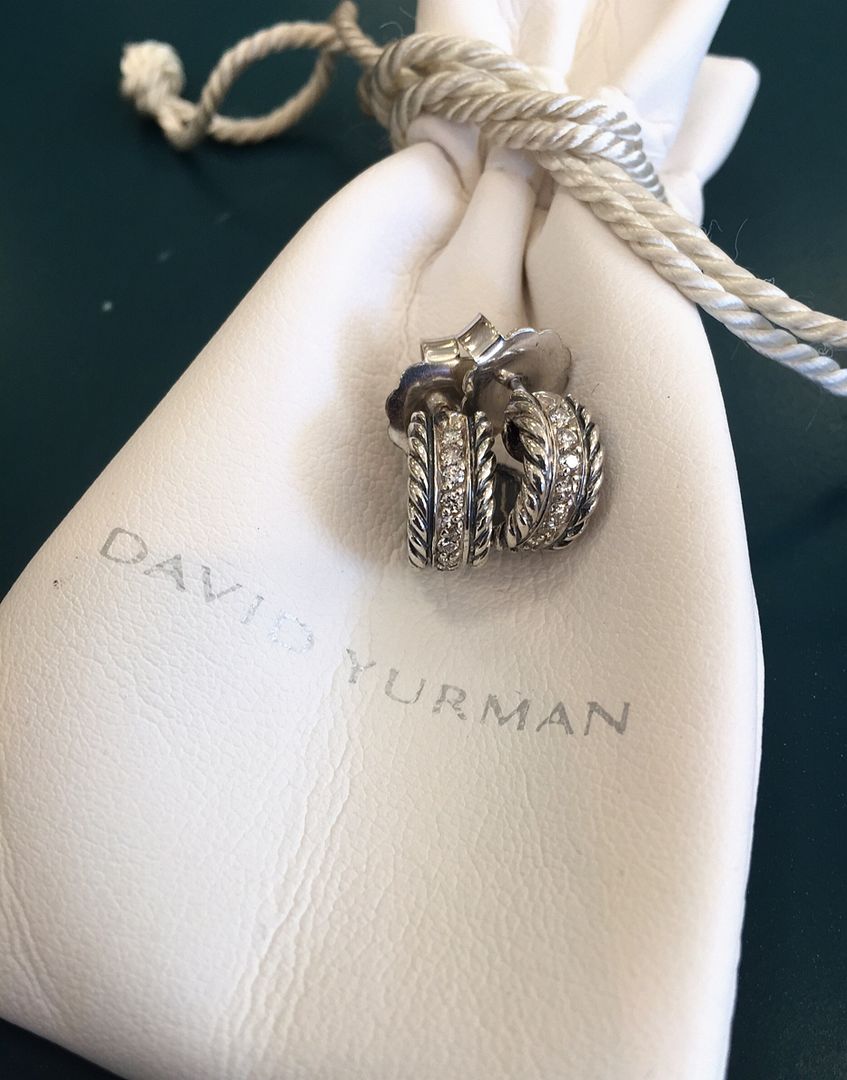 David Yurman watch in excellent condition!
 Retail, $2,500 our price $1,195.
It also comes with the original box and papers.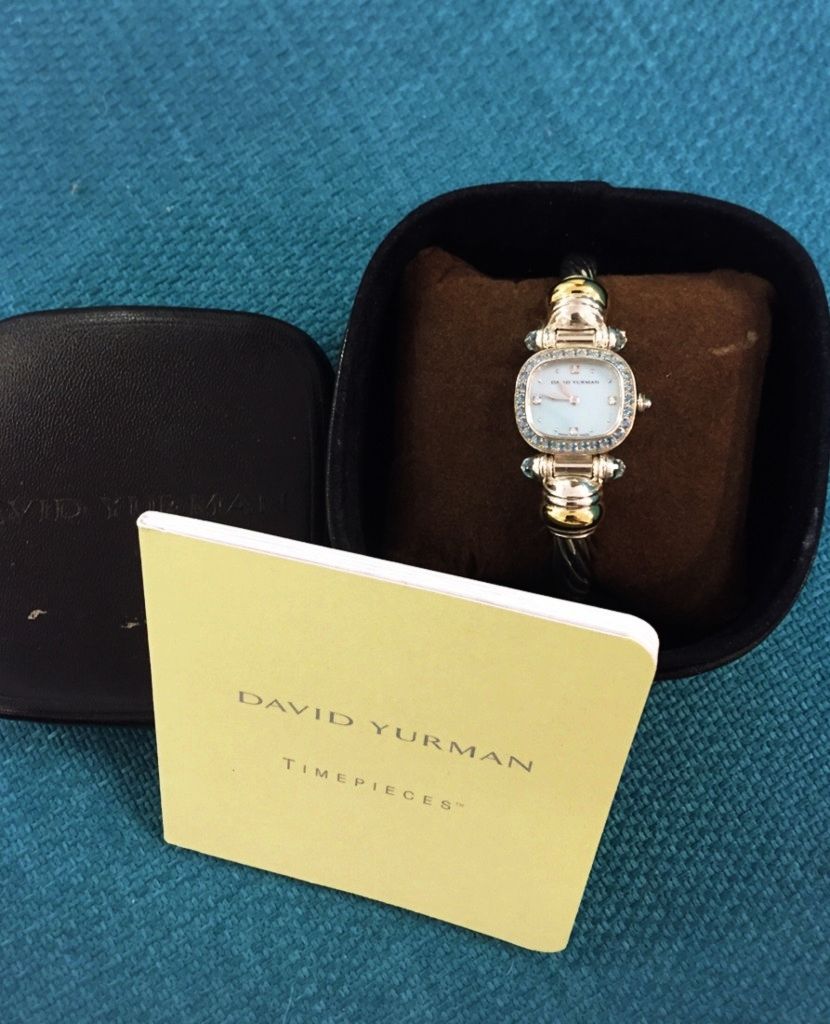 Check out these new men's David Yurman pieces.
Bracelet is engraveable, 8.75 inches. Only $375.
Titanium 6mm ring, size 11. Only $225.
Cable men's ring in 14ky gold and sterling silver, size 9.25. Only $425.
David Yurman sterling silver, hematite, and
onyx adjustable bracelet. $375.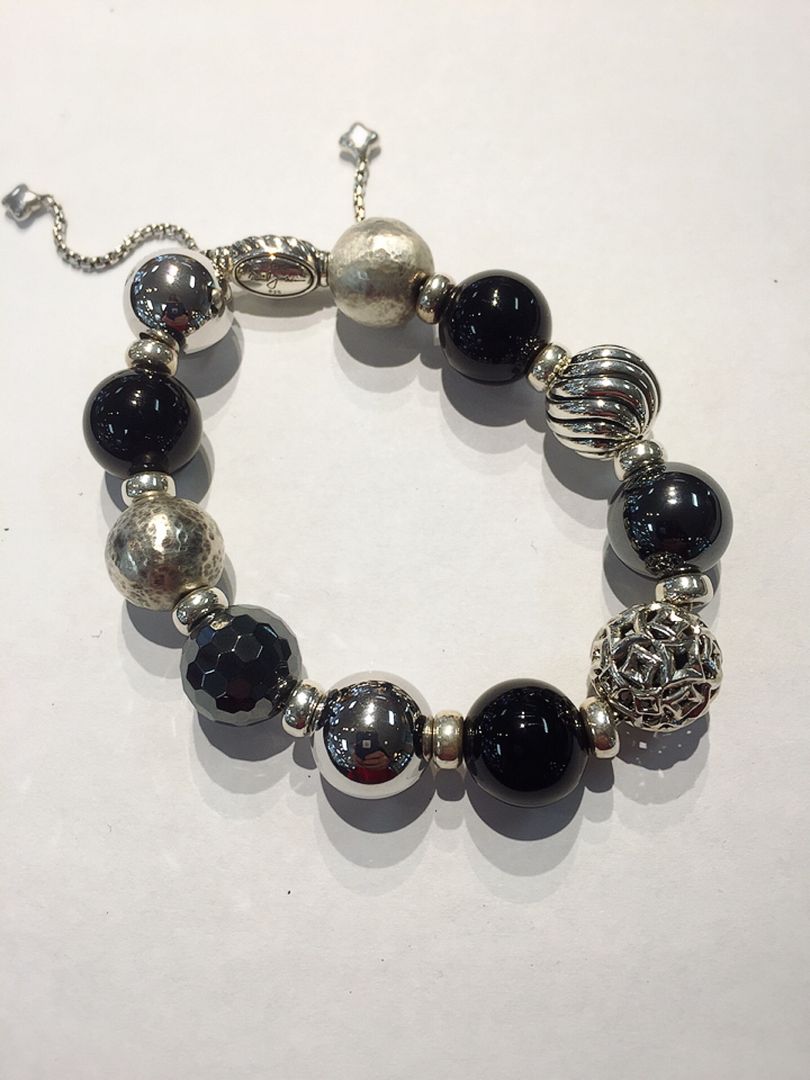 Michael Kors ladies watches in PERFECT condition, never worn.
$135 each.
Louis Vuitton on consignment, change purse with original box. Only $195!
Tiffany & Co. sterling silver, 16 inch necklace with pouch and box.
Only $295.
It is not too soon to snatch this up for a graduation gift!
Tiffany & Co pearl, 7.5 inch bracelet. $195.
LOOK at this Tiffany & Co. rare vintage ruby
and diamond bow ring in 14k rose gold, $795.
From the same consigner:
1.5ct ruby, vintage, floral earrings with .22ctw
of diamonds in 14ky gold, $1,195.
Antique ruby and diamond brooch in 14k rose and yellow gold, $1,995.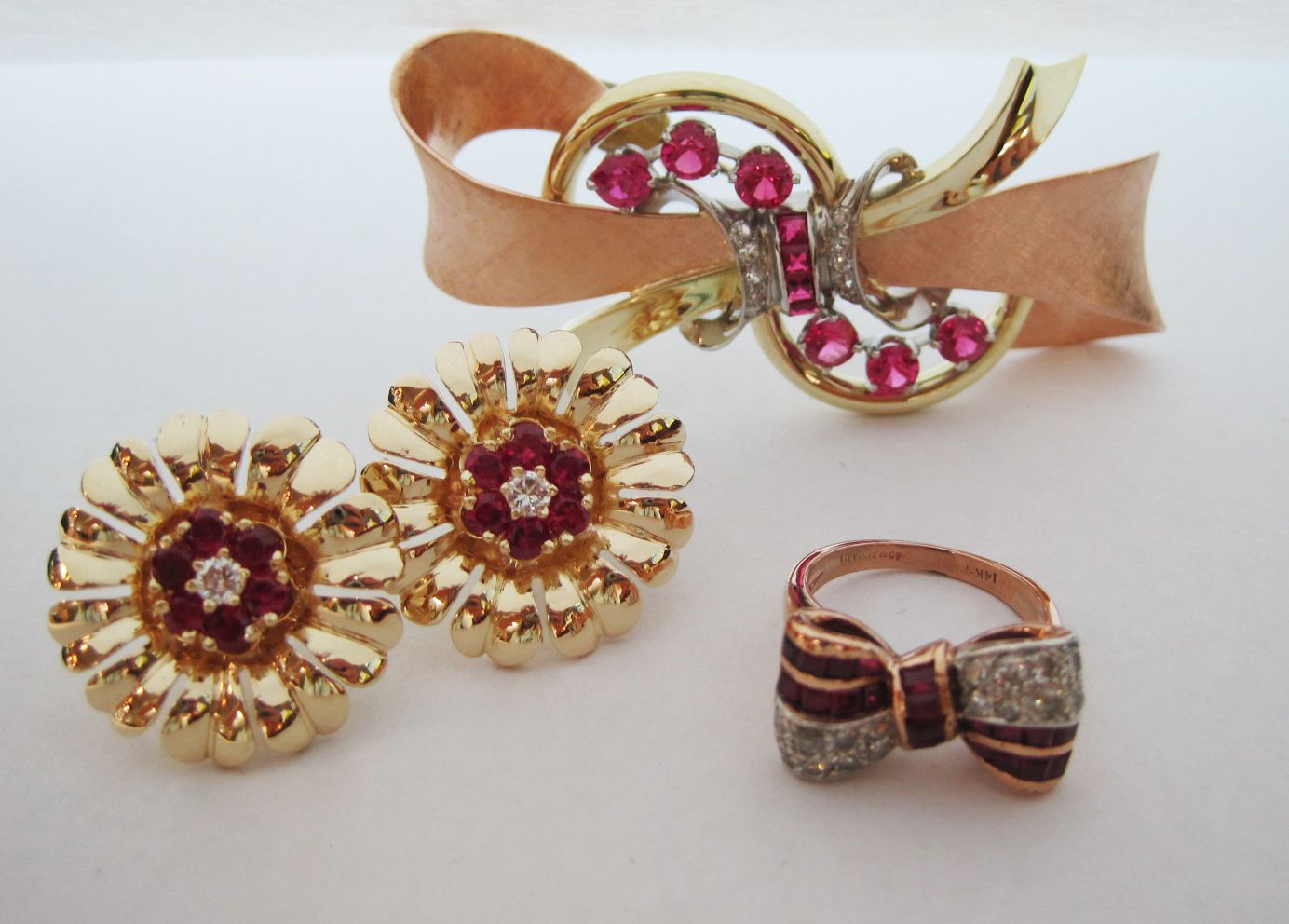 Just IN!  A unique lot of estate pieces…
All gold and colored stones with diamonds too.
Prices range from $85 to $1,995.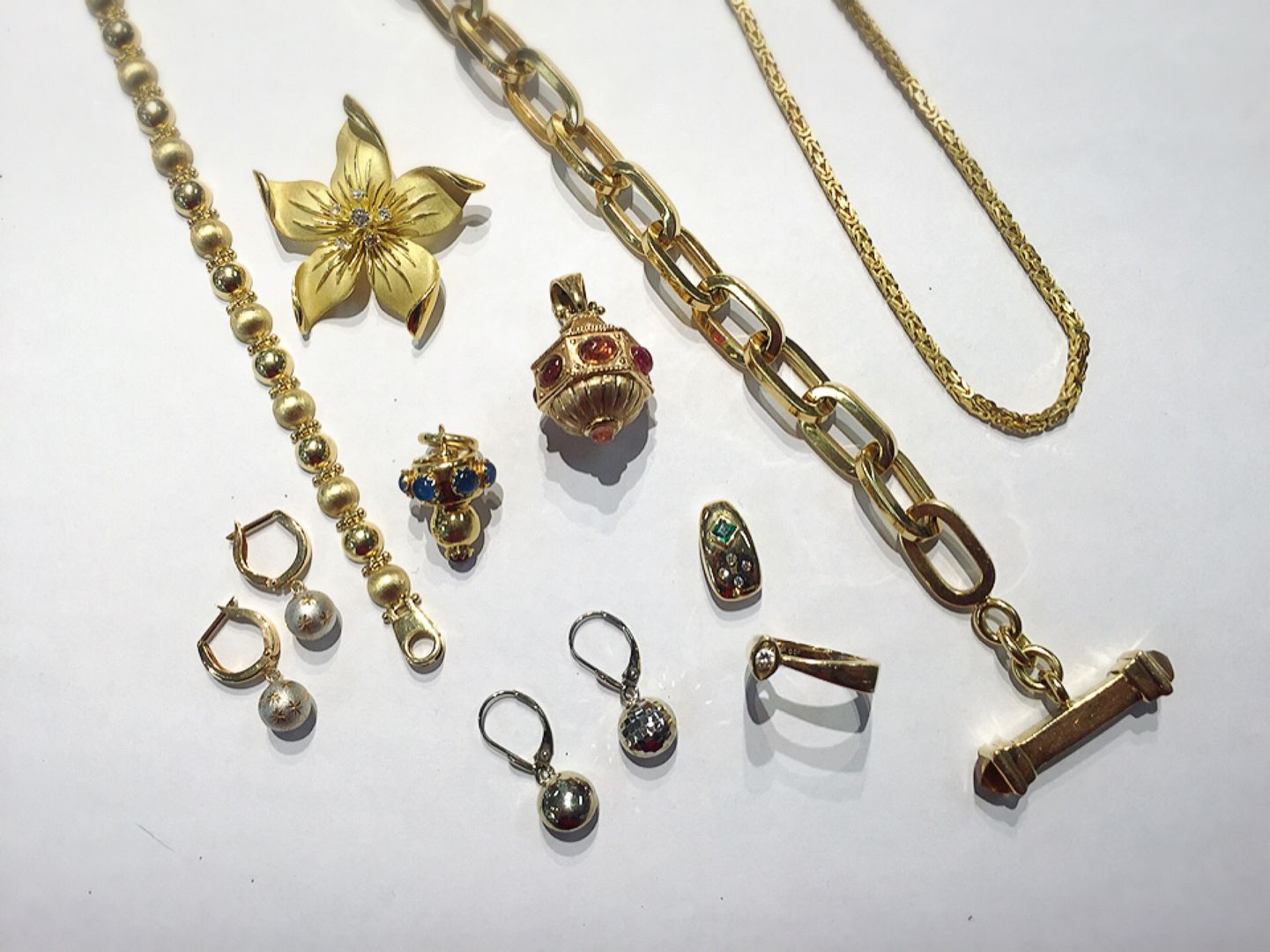 The beauty of this handmade piece has us speechless.
.93ctw bicolor pink and green tourmaline accented with diamonds and mother of pearl set in 18k yellow gold pearl 7.5 inch bracelet. $2,995.
A unique horse lover's ring with .50ctw diamonds SI clarity, G color.
Only $3,995.
A certified .28ctw fancy yellow SI1 clarity diamond in the center
with .54ctw of diamonds in 14k white gold. Only $2,595.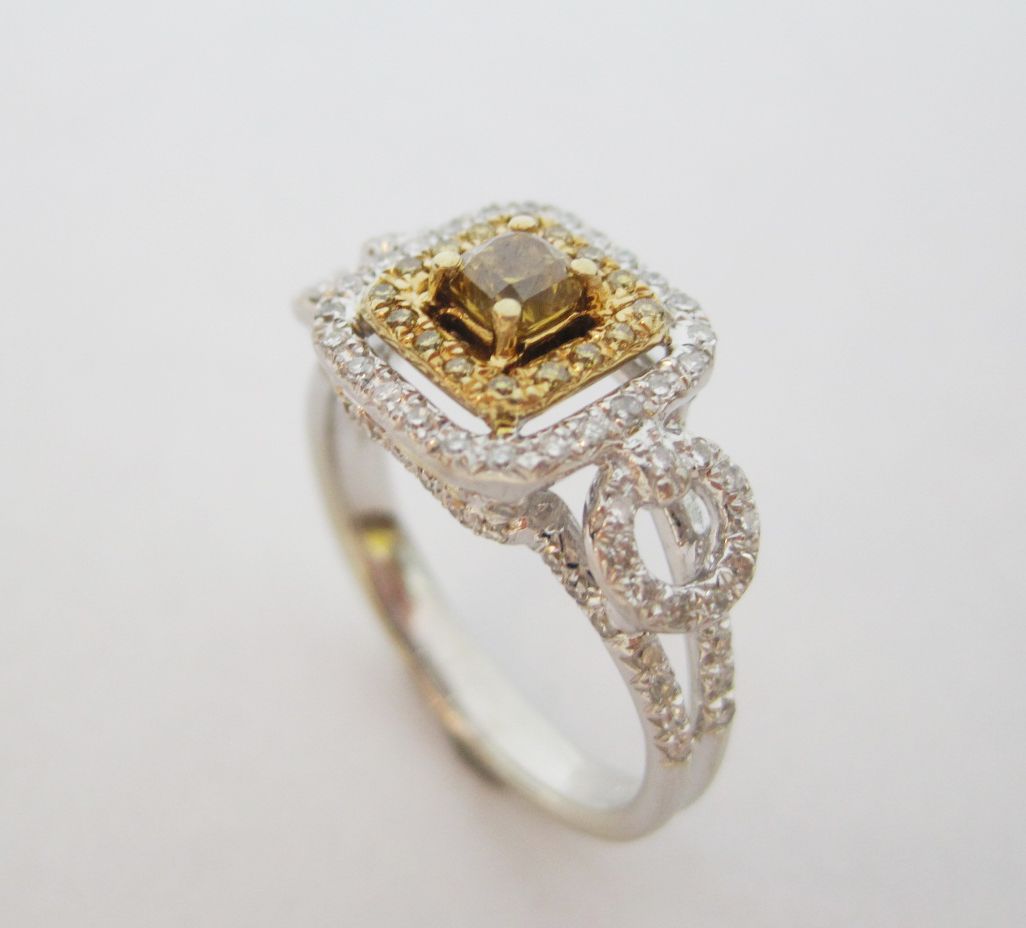 .82ct Alexandrite accented with .50ctw of SI/I clarity HI color
diamonds set in 18k white gold. Only $3,995.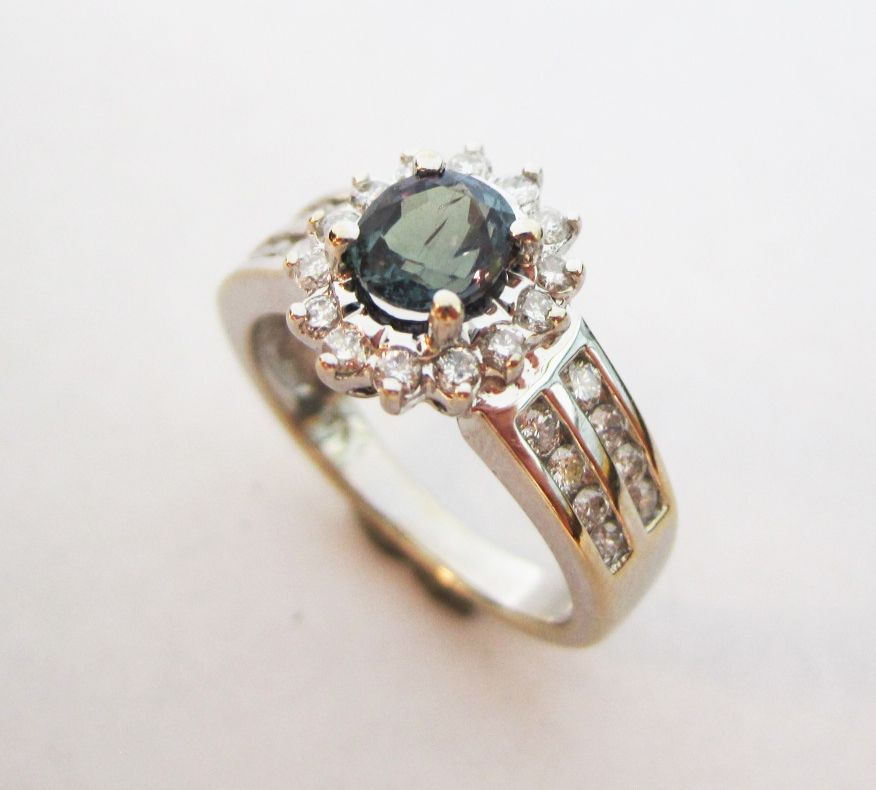 NEED CASH??   CONSIGN YOUR SLANE WITH US!
These pieces just came in, and all except the blue topaz ring
SOLD IN ONE DAY.
The blue topaz Slane ring won't last long at $395.
STAY WARM everyone, and have a 
GREAT WEEKEND!
~~~~~~~~~~~~~~~~~~~~~~~~~~~~~~~~~~~~~~~~~~~~~~~~~~~~~~~~~~~~
To see even more new arrivals, don't
forget to check us out on facebook…
but just remember… you won't always see our posts
unless you do one of the following:
INTERESTED IN CONSIGNING WITH HOME AGAIN?
Here is everything you need to know.
We accept items on consignment for a period of 90 days and
our consignors receive 50% of the selling price.
As a general rule, anything we accept must be in 'like-new' condition, less than 5 years old, and current in style; ie you could buy a similar item in an upscale furniture or décor store.
For larger items, such as a dining set or sofa, it is always best to email or bring in photos first to make sure we can accept it. Once we have accepted your item(s), if you need assistance bringing it to the store, we can recommend delivery companies for you to contact. Their rates vary based on the number of items and location, and typically start at $65.
If you have a large volume of merchandise, such as a model home or entire estate, one of our associates will be happy to conduct an on-site visit by appointment.
All items we accept are placed on our sales floor immediately,
so please make sure your items are thoroughly cleaned prior to bringing them in.
Here are a few more details about the items we accept.
Wooden furniture, including dining, bedroom and accent furniture, must be mostly solid wood with no missing hardware. It must be in excellent working condition, with only slight scratches or imperfections in the finish.
Upholstered items, such as sofas and chairs, must have no stains, rips, tears, odors, pet hair, noticeable fading and must be from smoke-free homes; in other words, in excellent condition. The age of the upholstery item we accept will generally be 5 years or less.
Decorative accessories, art and lamps must be clean, in excellent shape, and have no major chips, scratches or imperfections. We are always happy to accept 'knick-knacks' such as small picture frames, candlesticks, bookends, serving platters, etc.
We accept chandeliers on a limited basis if they are current in style and their original retail value was $500 or more.We accept holiday decorations on a very limited basis, and only if they are valued over $75. We accept patio furniture of all kinds provided that it is in excellent condition; ie no rust and the cushions must not have substantial fading and wear.
Sorry, we cannot accept the following items:
Antiques & collectibles
Traditional or 'country' style furniture
Window treatments, bedding or mattresses
Rugs
Full size beds
Furniture that must be refinished or repaired
China, silver, or crystal
Toys, juvenile furniture or juvenile art
Electronics or appliances
Clothing
We accept consignments Monday – Friday, 10am to 5 pm.
Consignments are accepted on Saturdays by appointment only.
INTERESTED IN CONSIGNING WITH LUMINA GEM?
Here is everything you need to know.
Lumina Gem offers the finest selection of consigned jewelry. Since we are a full-service jewelry store, we are able to knowledgeably evaluate your items and do the necessary cleaning and repair work to present your jewelry in like-new condition. This allows us to present your jewelry in pristine condition and get a higher amount for you.
When you consign with Lumina Gem your jewelry is offered in our heavily secured, fully-insured cases to hundreds of visitors each week. We take pride in our jewelry and offer our consigners the best location to sell jewelry with an educated staff, online jewelry store, social media exposure, and local TV and magazine marketing. An added benefit of consigning your jewelry with us is that you never have to jeopardize your personal safety by selling to strangers.
When you consign with Lumina Gem we provide you with a contract with full colored pictures of your items that indicates a fixed amount that you will receive once the item sells, not a percentage. This allows us to have periodic sales and promotions that does not affect the amount that you receive. We consign jewelry for a period of one year, and ask for a minimum consignment period of four months, to allow us to recoup our investment in cleaning, refurbishing and marketing of your jewelry.
In addition to consigning jewelry, we also offer a jewelry brokering service.  If you want a quick turnaround of cash for your jewelry, have inherited jewelry that you wish to liquidate, or have a style that we cannot sell easily in our cases, this may be a good option for you.  Here is how it works:  We offer pictures and a description of your jewelry to our network of wholesale jewelry brokers, and then communicate to you the highest offer we have received.  At that point, if you choose to sell your jewelry, our brokerage fee is 20% of the sales price.  Please understand that if you brokering your jewelry, you will receive a wholesale offer, not a retail offer