HAPPY NEW YEAR
from Home Again & Lumina Gem!
As in previous years, Home Again has been nominated
for Encore's Best of Wilmington Contest…yay!  
Thank you!
But every year, we get runner up… 🙁  
And while it is truly an honor to be nominated,
it's only human nature…WE WANT TO WIN!
So…if Home Again is your favorite consignment store,
please take a minute to VOTE. 
Our category is Best Consignment Resale-Decor
Click to vote.
Pretty please, with sugar on top!
http://www.encorepub.com/encorebestof/BestOfFinalists/best_of_goods_serv.php
~~~~~~~~~~~~~~~~~~~~~~~~~~~~~~~~~~~~~~~~~~~~~~~~~~~~~~~~
But WIN, LOSE OR DRAW…
…it's always our mission bring you bargains that you
can't find anywhere else! On with the show!
This is a WOWZA look…round wooden black dining table with wrought iron base, a STEAL at $556. 60″ diameter. Shown with 6 dining chairs, $145 each.  
Here is a closer look at the chairs…they are awesome and in pristine condition. $145 each, 6 available, must be bought in pairs only.  
Imagine having four new storage drawers without taking up any extra
space in your bedroom!  From Crowne Mark, this king storage bed in dark espresso retails for $1300, our price $795.
 We asked you for consignments this week, and you delivered!  This wonderful Norwalk sofa in ivory with blue accents is in great condition and a SCORE at $595! Has been treated with fabric protection too! 79″ W.
To coordinate with the sofa, we also received a PAIR of these Norwalk
accent chairs in spa blue, $295 each. 31″ W.  
This generously sized slipper chair is in such a soft and
pretty blue and green palette, grab it for only $195. 26.25″ W. 
Just in…dramatic dark espresso queen bedroom set by Paula Deen.
The bed retails for $1430, our price, $895. 
*Sorry the bachelors chest sold.*
Bedside table, $265. Mustard lamp $82. 31.5″ H.
ON SALE.  This very current ikat print
chair is a steal at $285. 29″ W. 
This lovely UTTERMOST brushed chrome console with a glass top is
a large scale with clean and modern lines, $425. 60×16. 
We received a shipment of brand new QUEEN SLEEPERS this week!
 Shown here, in a soft green, $895. 79.5″ W. 
Made in America by Overnight Sofa.
The sleeper would look amazing with this life-like koi art, $395. 51.75×40. 
Speaking of nice koi art…here you go!  $295. 40.5×47.
Green bamboo look lamps, NOW $76 each. 28.5″ W. 
Been looking for a small scale console?  
This little beauty has lots of coastal panache!  $245. 36×12. 
~~~~~~~~~~~~~~~~~~~~~~~~~~~~~~~~~~~~~~~~~~~~~~~~~~~~~~~~~
Did you vote yet?  
Pretty please, with sugar on top!
http://www.encorepub.com/encorebestof/BestOfFinalists/best_of_goods_serv.php
~~~~~~~~~~~~~~~~~~~~~~~~~~~~~~~~~~~~~~~~~~~~~~~~~~~~~~~~~~~~
Quirky and fun jazz player art, $75. 33×25.
A classic…Basset leather club chair $395, 41.5″ W. 
Another great sleeper in awesome
soft turquoise, queen size, $895. 79.5″ W.  
We LOVE this pair of accent chairs…you could make an amazing
room with this very fresh color palette, $325 each. 28″ W. 
GOING GOING GONE, this dramatic textural art with
blues and greens is reduced to $75, retails for $225. 40″ sq. 
Neutral and nice…brand new queen sleeper from
Overnight in taupe with blue swirl accent pillows, $845. 78.5″ W. 
We have a PAIR of nice blue accent chairs that pair up beautifully
with the sleeper, just $375 each. 30″ W.
The consignor says SELL!  These slipper chairs from Rowe retail from
$600 – $1,000 each.  Our price is now just $195 each. 25″ W.   
Generously sized, and fit for a king, this espresso Restoration Hardware
king sleigh bed retails for over $3200, our price $995. 
And here is a closer look at thee awesome chairs that are inside the bed…updated wing style tufted chairs in a very coastal blue.
$395 each. 29.5″ W. 
We are not sure why someone has not snapped up this wonderful starburst mirror, but someone is surely going to grab it now that it's been
REDUCED to $125.  37.5″ Di.
GOING GOING GONE!
This brand new market sample dining set with sunbrella seat cushions is
ON SALE for $375!! 42″ Di.
Just in…Haverty's wide trak arm sofa, in neutral taupe,
only 4 months old, a steal at $645, 95″W.
Modern and fun green and blue RECLINERS
with wood arm $495 each, 28″ W. 
Shabby chic anyone?  This entire set, which
includes the table and 8 chairs is priced to move at $595, 72×42.
Here is a closer look at the top of the table, very pretty. 
And finish off the look with this shabby chic console finished in
a chalk finish, $395, 70×19.25. Mirror $239, 50.5×39.
Want an INSTANT UPDATE to your home?  Add these wonderful
geometric accent chairs in taupe and ivory!  $345 each. 28.5″ W. 
We are EXCITED to bring you the latest TRENDS 
in jewelry in 2016!  
But before the show, the winner of our $2,000 cash giveaway
will be announced TODAY on Facebook.
Like our page to see if you are the winner, and to see all our new arrivals!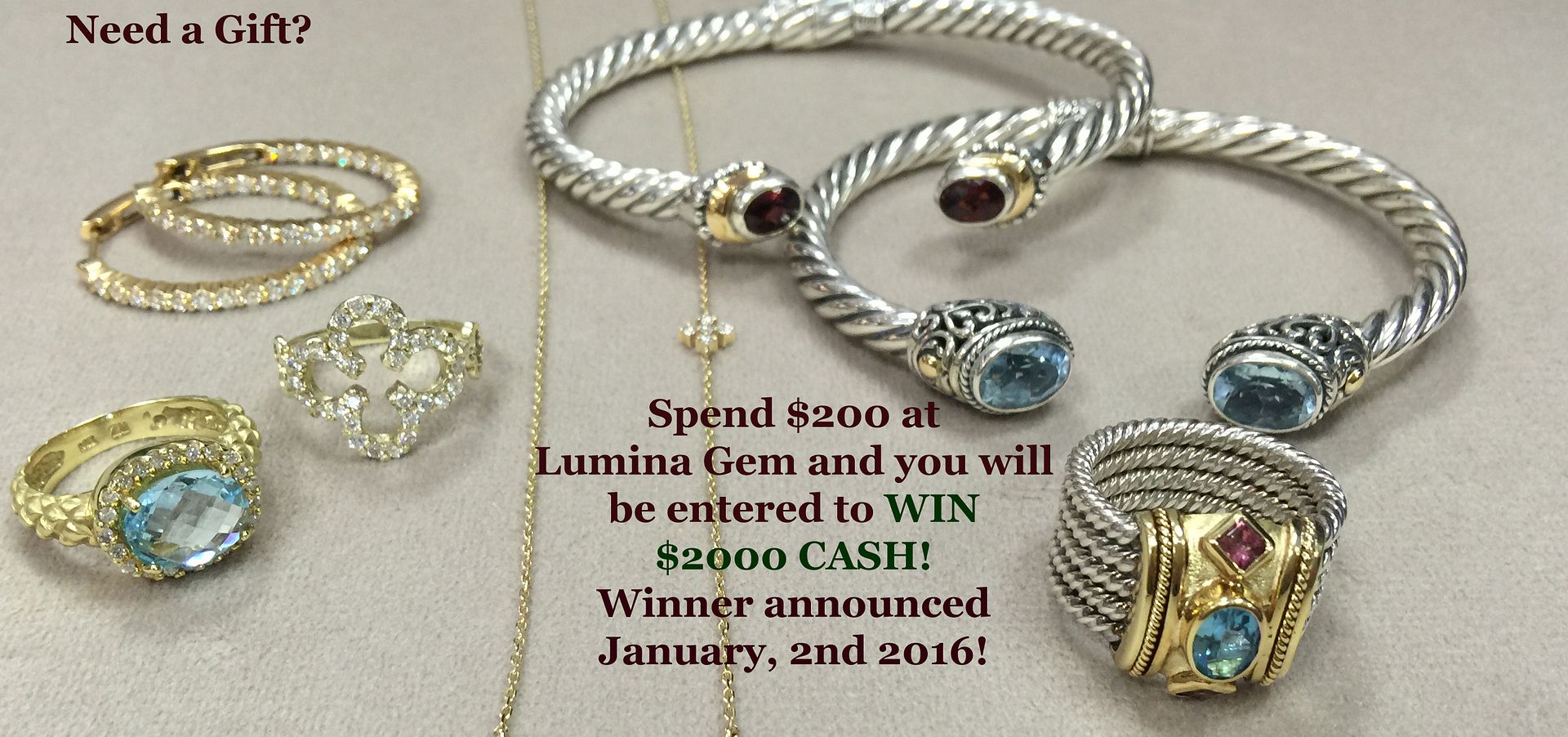 Let the trends begin…Tri-Gold jewelry is IN!
14k bracelet bangle, $395.
V diamond ring, $595.
Emerald diamond ring, $475.
14k diamond band, $725 each.
Just announced!
Pantone's colors of the year for 2016…
ROSE QUARTZ and SERENITY.

And of course, we have it…(l-r)
Allison-Kaufman Co. rose quartz faceted over mother of pearl accented by a diamond in a 14k rose gold pendant with a twisted link 14kw gold chain, $1,025.
Samuel B. ring with rose quartz accented by topaz with
black rhodium over sterling silver, $145.
14ky gold beads with rose quartz, 44 inches, $195.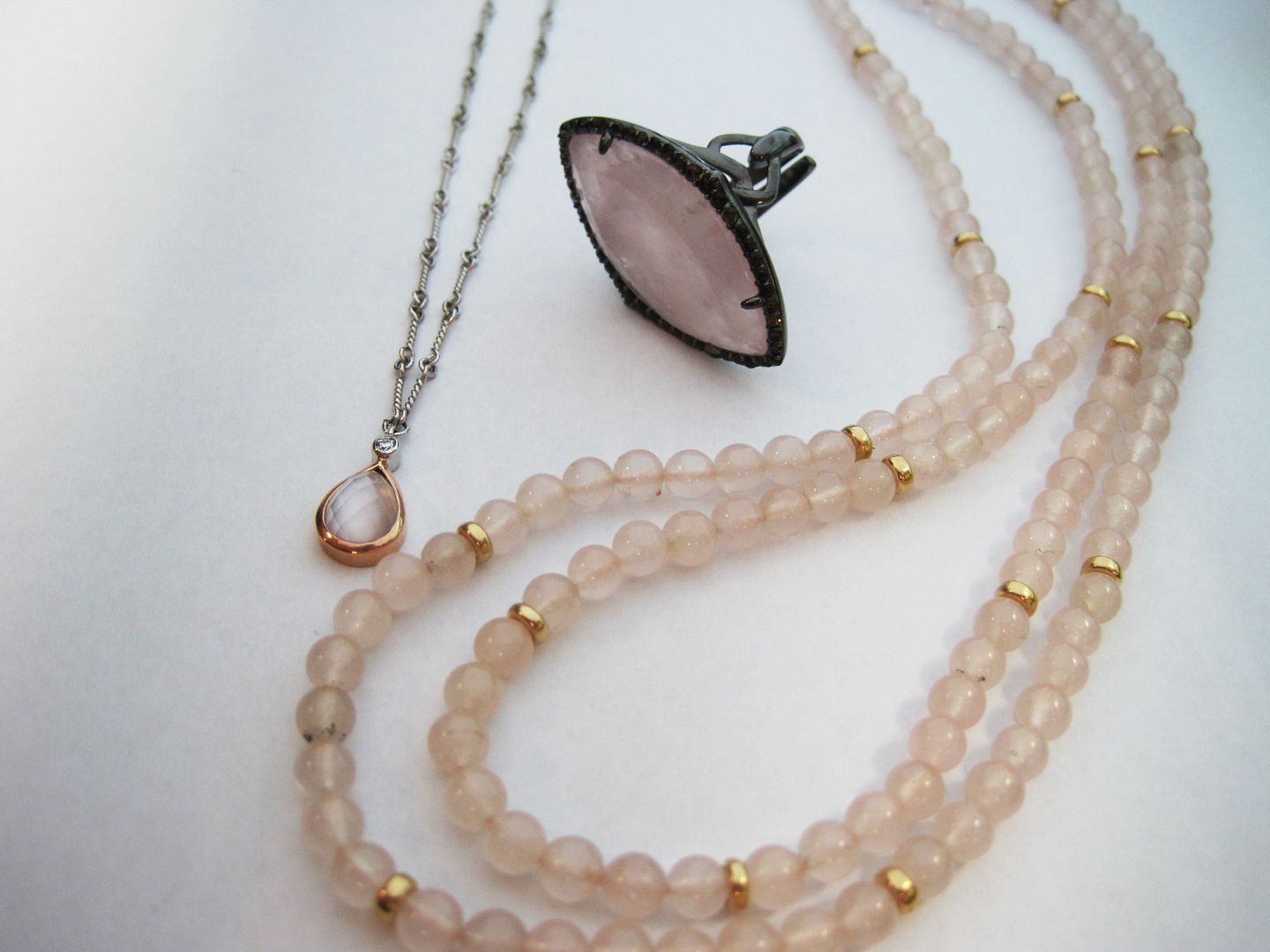 Our blue, serenity colored gemstone pieces (l-r):
Allison-Kaufman Co. 1.90ct aquamarine, .17ctw diamond
in hammered 14kw gold, $1,245.
Raymond Mazza Venetian glass Greek intaglio over mother of pearl
in 14ky gold, $1,525.
Blue moonstone, peridot, and .32ctw diamonds in a 18kw gold
adjustable necklace, $1,355.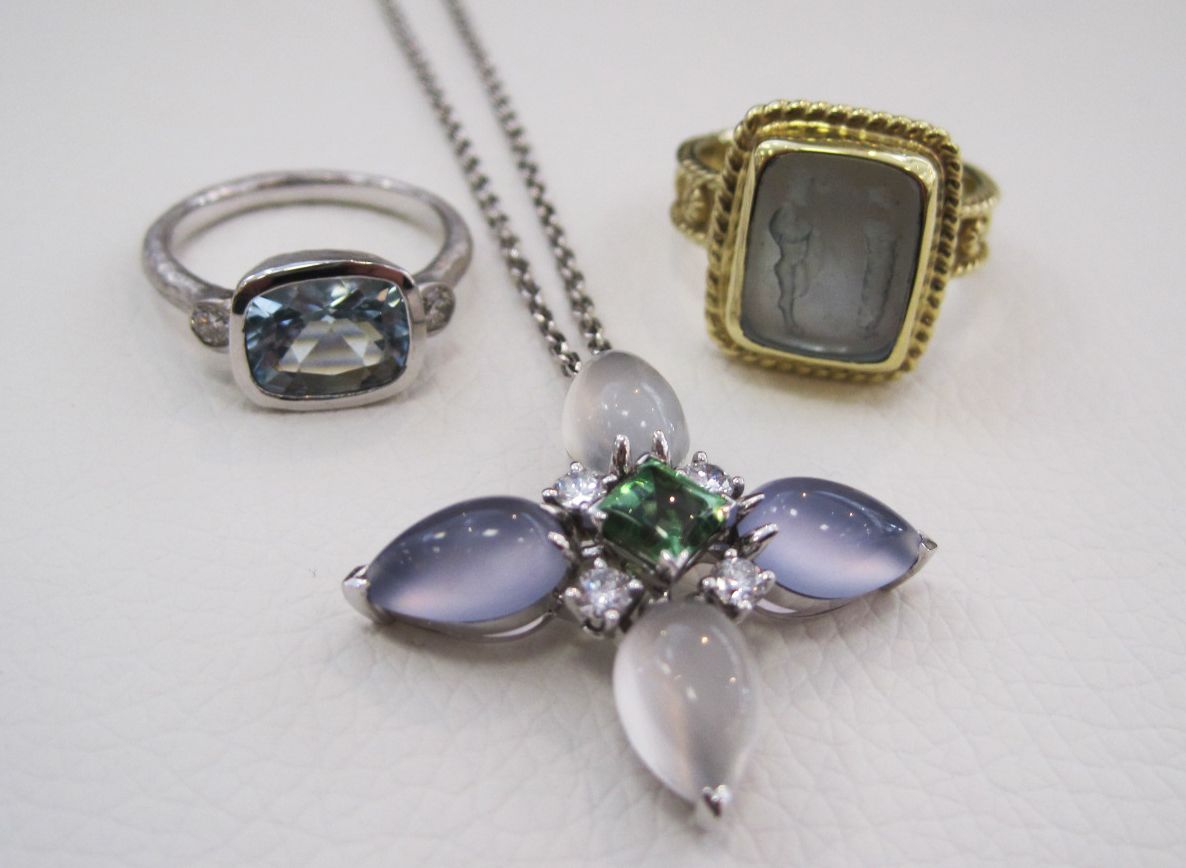 Another trend for 2016 in jewelry fashion…
HIGH POLISHED and BRIGHT METALS.
Raymond Mazza, engrave-able cigar band with diamond edges in 14ky gold, $1,995.
14ky gold bangle, $525.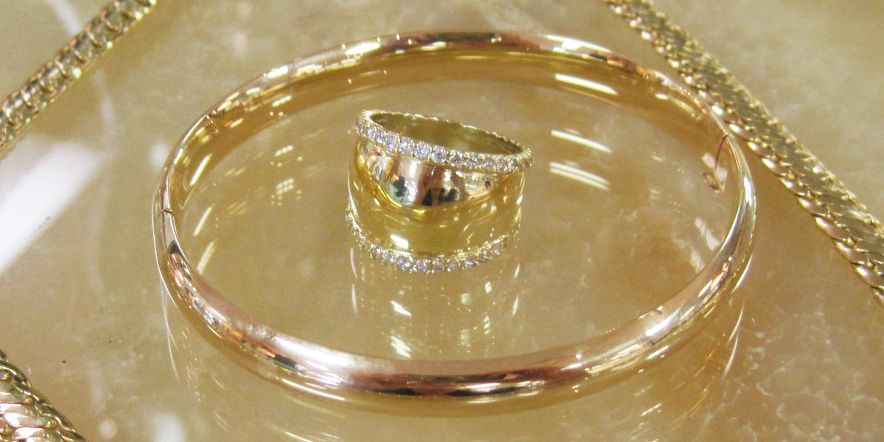 Bright and shiny, 14ky gold graduated byzantine 17 inch necklace, $855.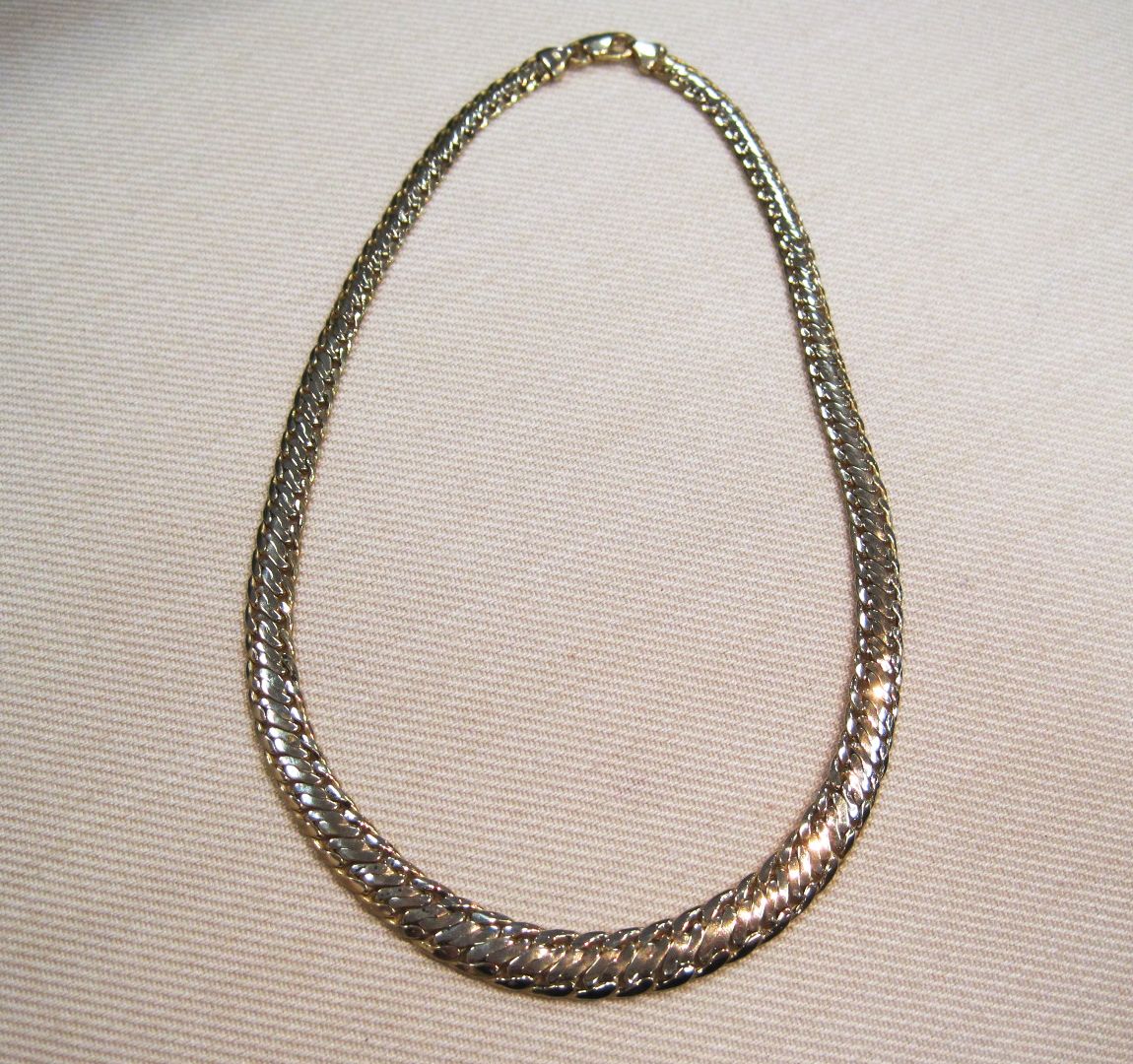 These high polished SILPADA rings are so stylish.
Left, $95 Right, $75.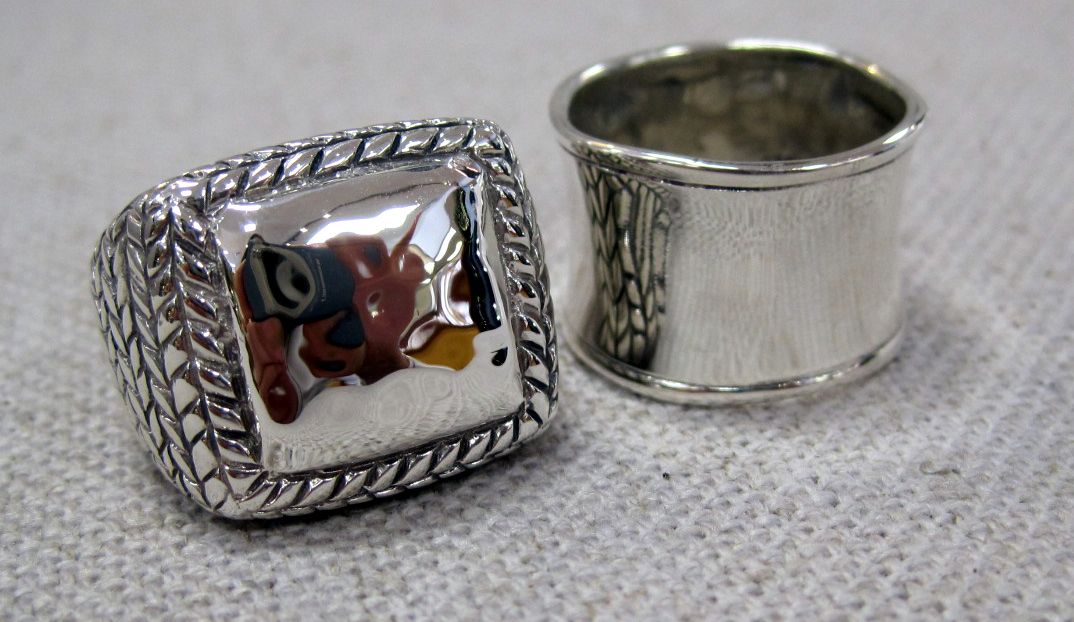 Pearls and brooches make their way back in style this year.
BIG TIME.
Pearl strands range from $75 to $1,915.
Top to bottom, Tourmaline, mother of pearl, diamonds and pearls in 18ky gold, $2,995. Three strand pearl, diamonds in 18ky gold, $1,595.
We have affordable antique brooches and fancy custom made pieces.
Aquamarine, diamond 14kw gold filigree antique brooch, $595.
Diamond, sapphire 14kw gold filigree antique brooch, $625
3ctw VS1 clarity F color diamond, pearl 18ky gold brooch, $4,995.
CRYSTAL QUARTZ shimmers in 2016!
 Lucas Robert rock crystal quartz necklace, 17 inches. $175.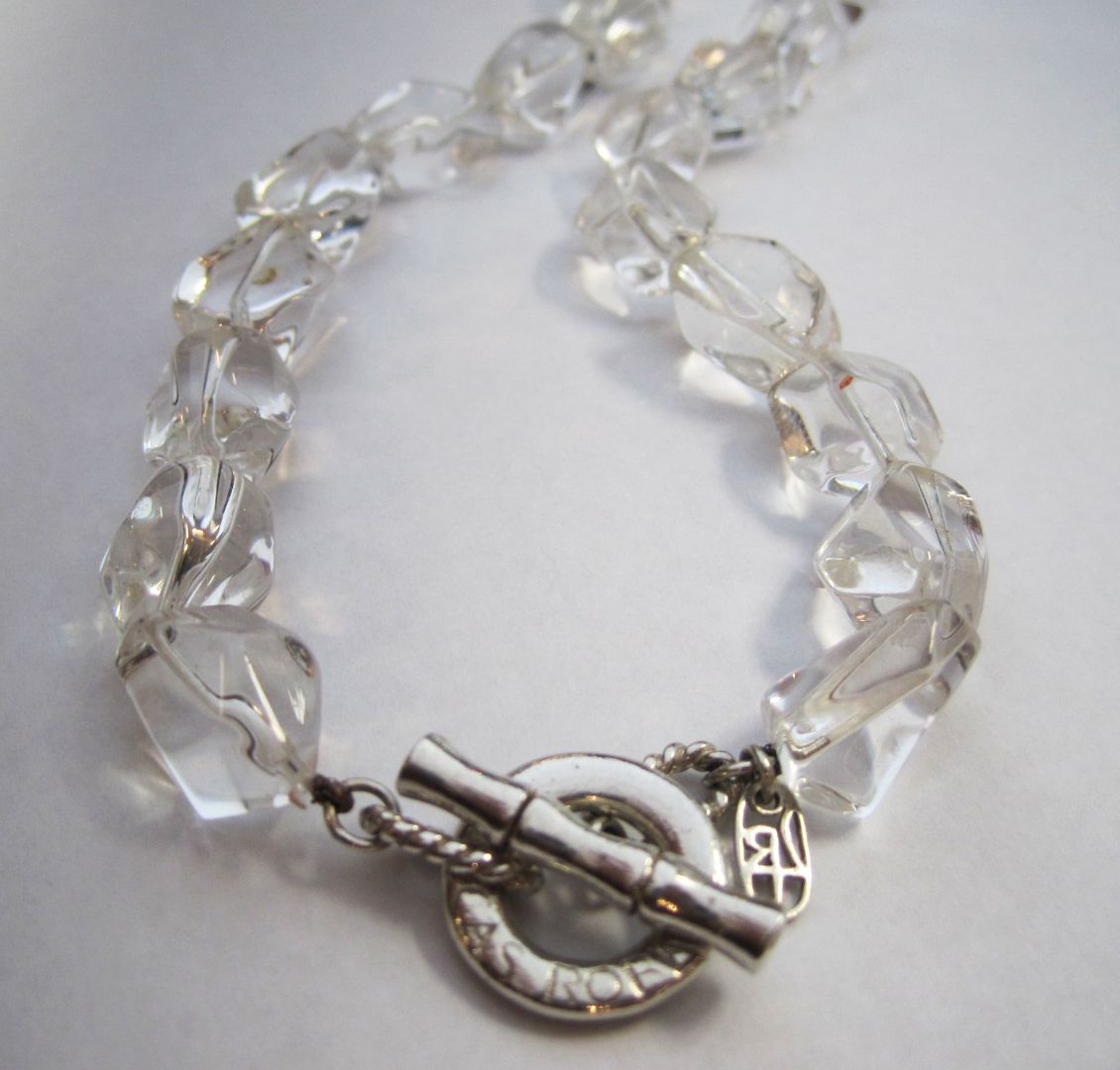 Quartz looks great alone or paired with diamonds.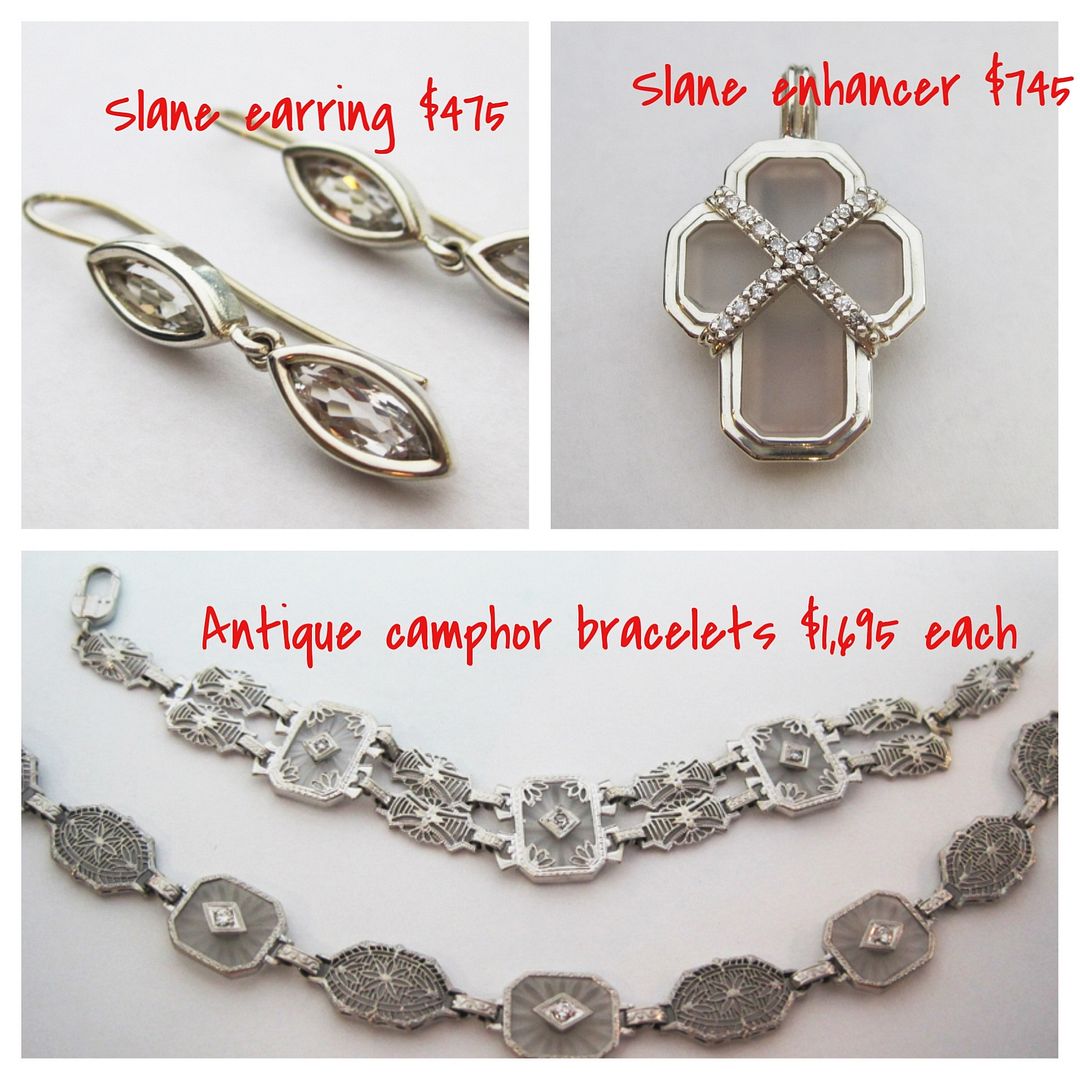 GOING GOING GONE.
All of these special opportunity-buy rings from Michael Christoff
are going back to the maker on January 9th.
They are crafted with the finest of colored
gemstones and diamonds in 18kw gold and are at amazing savings.
~~~~~~~~~~~~~~~~~~~~~~~~~~~~~~~~~~~~~~~~~~~~~~~~~~~~~~~~~~~~
Always the bridesmaid, never the bride…
We are SO TIRED of being toast.
Please VOTE for Home Again in the Encore Best of Wilmington contest. CLICK HERE TO VOTE!  Thank you!
http://www.encorepub.com/encorebestof/BestOfFinalists/best_of_goods_serv.php
Thank you and have a great 2016!
~~~~~~~~~~~~~~~~~~~~~~~~~~~~~~~~~~~~~~~~~~~~~~~~~~~~~~~~~~~~~~~~~~~~~~
INTERESTED IN CONSIGNING WITH HOME AGAIN?
Here is everything you need to know.
We accept items on consignment for a period of 90 days and
our consignors receive 50% of the selling price.
As a general rule, anything we accept must be in 'like-new' condition, less than 5 years old, and current in style; ie you could buy a similar item in an upscale furniture or décor store.
For larger items, such as a dining set or sofa, it is always best to email or bring in photos first to make sure we can accept it. Once we have accepted your item(s), if you need assistance bringing it to the store, we can recommend delivery companies for you to contact. Their rates vary based on the number of items and location, and typically start at $65.
If you have a large volume of merchandise, such as a model home or entire estate, one of our associates will be happy to conduct an on-site visit by appointment.
All items we accept are placed on our sales floor immediately,
so please make sure your items are thoroughly cleaned prior to bringing them in.
Here are a few more details about the items we accept.
Wooden furniture, including dining, bedroom and accent furniture, must be mostly solid wood with no missing hardware. It must be in excellent working condition, with only slight scratches or imperfections in the finish.
Upholstered items, such as sofas and chairs, must have no stains, rips, tears, odors, pet hair, noticeable fading and must be from smoke-free homes; in other words, in excellent condition. The age of the upholstery item we accept will generally be 5 years or less.
Decorative accessories, art and lamps must be clean, in excellent shape, and have no major chips, scratches or imperfections. We are always happy to accept 'knick-knacks' such as small picture frames, candlesticks, bookends, serving platters, etc.
We accept chandeliers on a limited basis if they are current in style and their original retail value was $500 or more.We accept holiday decorations on a very limited basis, and only if they are valued over $75. We accept patio furniture of all kinds provided that it is in excellent condition; ie no rust and the cushions must not have substantial fading and wear.
Sorry, we cannot accept the following items:
Antiques & collectibles
Traditional or 'country' style furniture
Window treatments, bedding or mattresses
Rugs
Full size beds
Furniture that must be refinished or repaired
China, silver, or crystal
Toys, juvenile furniture or juvenile art
Electronics or appliances
Clothing
We accept consignments Monday – Friday, 10am to 5 pm.
Consignments are accepted on Saturdays by appointment only.
INTERESTED IN CONSIGNING WITH LUMINA GEM?
Here is everything you need to know.
Lumina Gem offers the finest selection of consigned jewelry. Since we are a full-service jewelry store, we are able to knowledgeably evaluate your items and do the necessary cleaning and repair work to present your jewelry in like-new condition. This allows us to present your jewelry in pristine condition and get a higher amount for you.
When you consign with Lumina Gem your jewelry is offered in our heavily secured, fully-insured cases to hundreds of visitors each week. We take pride in our jewelry and offer our consignors the best location to sell jewelry with an educated staff, online jewelry store, social media exposure, and local TV and magazine marketing. An added benefit of consigning your jewelry with us is that you never have to jeopardize your personal safety by selling to strangers.
When you consign with Lumina Gem we provide you with a contract with full colored pictures of your items that indicates a fixed amount that you will receive once the item sells, not a percentage. This allows us to have periodic sales and promotions that does not affect the amount that you receive. We consign jewelry for a period of one year, and ask for a minimum consignment period of four months, to allow us to recoup our investment in cleaning, refurbishing and marketing of your jewelry.
In addition to consigning jewelry, we also offer a jewelry brokering service.  If you want a quick turnaround of cash for your jewelry, have inherited jewelry that you wish to liquidate, or have a style that we cannot sell easily in our cases, this may be a good option for you.  Here is how it works:  We offer pictures and a description of your jewelry to our network of wholesale jewelry brokers, and then communicate to you the highest offer we have received.  At that point, if you choose to sell your jewelry, our brokerage fee is 20% of the sales price.  Please understand that if you brokering your jewelry, you will receive a wholesale offer, not a retail offer